TOP 10 Best BCAAs + Honest Reviews of BCAA Supplements & Powders 2023
Fact, it's hard to build lean muscle at the same time as burning fat. The real danger is that you'll end up burning muscle to give you the energy for a good workout.
That's why you need to consider taking the best BCAA supplements on the market.
They are designed to maintain your anabolic state, providing much-needed glycogen; effectively allowing you to work out harder while protecting the muscle you already have.
If you're serious about getting in better shape, you need BCAA supplements.
Fortunately, that's exactly what this guide is for.
Together we'll take a look at what the best BCAA supplements 2023 have to offer, and guide you through the decision making process; to ensure you choose the best for your needs.
Top 10 Best BCAA Supplements 2023 Reviewed
The most popular way to take this supplement is in powder form, which needs to be mixed with water; it is advisable to get one that is flavored.
However, you can also get BCAAs in pill form although, the pills are large, you'll have to take several at a time and it takes longer to digest it.
That's why powder form is best, whether you're looking for the best BCAAs for men, the best BCAAs for women, or simply the one that will give you the best results; you'll find it on this list.
Optimum Nutrition BCAA Powder
Review: Optimum gold standard nutrition is generally agreed to be the best BCAA powder for boosting energy levels and helping you to overcome a plateau.
This company already has an excellent reputation, you've probably heard of, or tried, their whey protein.
The Optimum Nutrition BCAA powder focuses on immunity as well as boosting your energy, potentially making it the best BCAA powder overall.
Pros
Different flavors including watermelon, banana, and surprisingly, cake batter.
5 grams BCAA.
Just 10 calories per serving.
Contains wellmune to boost immunity, Rhodiola and electrolytes for endurance and performance.
Stimulant free.
Cons
No evaluation by FDA.
Expensive compared to the competition.
Takeaway
This is more than just your standard energy boosting, muscle protecting BCAA supplement. The addition of Rhodiola really helps to lower stress and fatigue levels, while boosting your ability to focus.
It will help you to be ready for your next workout.
Sale
Review: You may be surprised to find this offering on the best BCAA supplements list, but the company has a motto "quality supplements and vitamins for less".
In this case, it seems like they have come up with the right goods.
Nutricost have designed this as the best supplement for before and after your workout, it may not boost your energy levels but it will support your muscles and help them to recover.
Pros
One of the cheapest you can buy.
6g BCAA per serving.
Zero calories.
7 flavors.
Tested by independent ISO-Accredited labs.
Cons
No energy support.
Bitter taste; because it's pure.
Takeaway
This is a budget-friendly offering that will help to boost protein synthesis in your body, (the repair and growth of your muscles).
Evlution Nutrition BCAA Powder
EVL BCAAs Amino Acids Powder - BCAA Energy Pre Workout Powder for Muscle Recovery Lean Growth and Endurance - Rehydrating BCAA Powder Post Workout Recovery Drink with Natural Caffeine - Blue Raz
Science Based Formula - Try the EVL BCAA Energy branch chain amino acids supplements for men and women with 5g of the ideal 2:1:1 ratio of branched chain amino acids plus Beta Alanine and more
Preworkout Powder Drink - Our BCAA energy powder is the ultimate preworkout sports drink mix and amino acids supplement for women and men thanks to energizing Taurine Coffee and Green tea extracts
After Workout Recovery Drink - Amino acid nutritional supplements are also great muscle recovery supplements thanks to the enhanced hydration powder formula with taurine that helps fuel your body
Clean Complex - We're proud to use some of the best ingredients for maximum performance but we're also proud that our effective pre workout without creatine is thoroughly tested for quality control
Why Evlution Nutrition - EVL is a leading name in full stack bodybuilding supplements because we take our quality seriously and only use the finest lab tested performance maximizing ingredients
Review: Evlution Nutrition BCAA supplement is an attractive option, the price is not the cheapest but certainly lower than much of the competition.
It actually uses caffeine from coffee beans and green tea, giving you a valuable boost of phytonutrients.
Pros
5mg BCAA.
Zero calories.
500mg of beta-alanine, L-alanine, and taurine.
Contains more than your daily requirement of vitamins C, B6, and B12.
Contains caffeine.
Cons
Artificial flavors and sweeteners.
Takeaway
The addition of beta-alanine is likely to improve your endurance, while the taurine attached to the caffeine will help you to have the energy spike you need without the jitters.
The fact that it also has several important vitamins means that you're getting a lot of value for your money.
Of course, this is one supplement to avoid in the evening, unless you want to be up all night.
BPI Sports BCAA Shredded Powder
BPI Sports Best BCAA Shredded - Caffeine-Free Thermogenic Recovery Formula - BCAA Powder - Lean Muscle Building - Accelerated Recovery - Weight Loss - Hydration - Snow Cone, 25 Servings, 9.7 Oz
HELPS BURN FAT FOR FUEL: The carnitine and grains of paradise in Best BCAA Shredded help your body burn stored fat for energy to support weight loss while the branched-chain amino acids (BCAAs) support muscle building.*
GREAT TASTING SNOW CONE FLAVOR: Our Snow Cone flavored, caffeine-free thermogenic recover formula is refreshing and tastes amazing. It mixes easily with ice cold water and supplies your body with added hydration.*
IMPROVED PERFORMANCE: Best BCAA Shredded is formulated with citrulline to improve blood flow and oxygen delivery, keeping your muscles full while enhancing performance.*
LEAN MUSCLE BUILDING: BPI Sports Best BCAA Shredded contains leucine, isoleucine, and valine, which work synergistically to reduce muscle breakdown and support lean muscle growth.*
100% MONEY BACK GUARANTEE: BPI Sports takes pride in making superior workout formulas that taste amazing. Our workout supplements are all made in the USA and are backed by a 100% money back guarantee.*
Review: BPI Sports is a Florida based company that has developed a range of protein bars, powders, and now one of the best BCAA supplements on the market.
The distinctive part is the addition of agmatine, which is supposed to improve blood flow; therefore increasing performance capability.
Pros
5g BCAA per serving.
250mg Agmatine.
Has thermogenic qualities.
No stimulants.
Supports nitric oxide synthase.
Mild taste.
Cons
On the border of cost-wise; there are cheaper options available.
CLA is a potentially unnecessary ingredient.
Takeaway
This is a good product but, the price and the potentially unnecessary ingredients lower its place on the list.
Review: This is the first BCAA supplement on this list which uses a different ratio for the amino acids.
Instead of the conventional 2:1:1, Muscle Pharm have chosen 3:1:2.
This is intended to give Muscle Pharm the edge compared to other energy supplying BCAA supplements.
Pros
6g BCAA per serving.
Tested for banned substances.
Zero calories, carbohydrates, and sugar.
Very few additives.
Cons
Allergy warning included for milk, egg, soybeans, shellfish, fish & nuts.
Does contain artificial sweetener, sucralose.
Takeaway
This is a very affordable, verging onto the budget side, an offering of a BCAA supplement.
It is a good choice if you're looking to improve your performance when working out. But, if you're hoping to top up your vitamins or boost your fat burning potential, this is not the one for you.
Scivation Xtend Energy BCAA Powder
XTEND Energy BCAA Powder Knockout Fruit Punch - 125mg Caffeine + Sugar Free Pre Workout Muscle Recovery Drink with Amino Acids - 7g BCAAs for Men & Women - 30 Servings
XTEND BCAA POWDER FOR MEN & WOMEN - The World's Number 1 BCAA Brand has been perfecting recovery since 2004 with 7 grams of BCAAs in the nature-designed and research-proven 2:1:1 ratio
SUGAR-FREE BRANCHED CHAIN AMINO ACIDS - Zero sugar, zero calories, and zero carbs in every delicious serving. XTEND Energy helps support energy levels, muscle recovery and growth
IMPROVE PERFORMANCE & HYDRATION - Consume a minimum of 14 grams of BCAAs per day - before, during, and after your workout - to stay hydrated and support recovery
ENERGY TO OUTLAST THE COMPETITION - Formulated with 125mg Extended Release Caffeine to deliver energy when you need it most and support muscle repair, recovery, and growth
DELICIOUS FLAVORS UNLIKE ANYTHING ON THE MARKET - Blue Raspberry Ice, Knockout Fruit Punch, Mango Madness. Mix each level scoop in 10-14 fl. oz. of water (adjust for taste preference) and shake well
Review: This is arguably the best BCAA powder if you're looking to train harder for longer. It is specifically designed to deliver a caffeine boost up to 6 hours after you've taken your first sip.
It is also scientifically balanced, ratio 3.5g leucine, 1.75g isoleucine, and 1.75g valine, which ensures optimum recovery time.
It also has 1g of citrulline malate which has been shown to improve nitric oxide levels in your blood. This will improve the delivery of energy to your muscles, helping you to work out harder and for longer.
Pros
7grams BCAAs per serving.
Aids recovery.
Zero calories.
No carbohydrates.
Cons
Uses artificial sweeteners.
Takeaway
If you're looking for the best BCAAs for recovery and extending your performance, then there is little to fault the offering from Scivation Xtend.
This is also a great option if you are trying to drop a few pounds as it has zero calories and carbohydrates; potentially making it the best BCAA supplement for weight loss as well.
BSN Amino Post Workout Recovery Powder
Sale
Review: The BSN Amino recovery supplement doesn't actually mention BCAAs in the title but it does contain them.
It also contains several other ingredients, such as vitamin D and taurine, but no caffeine.
This makes it a little unusual as caffeine is commonly used to boost your energy levels.
However, as this clearly targets our post-workout stage, the focus is on maintaining muscle while burning fat.
Pros
5 flavor options.
Less than 4g carbohydrates.
10g amino acids per serving.
Cons
Large serving – 14.5g.
Proprietary blend.
Takeaway
This is a reasonably priced product but it does have a proprietary blend.
In short, this makes it impossible to ascertain whether the 3 critical amino acids, L-leucine, L-valine, and L-isoleucine, are included in the ratio 2:1:1; which is the favored approach by most companies and athletes.
It does have a large quantity of vitamin D to boost bone strength, making it a solid option for recovery, but not for before or even during your workout.
NOW Sports Amino-9 Essentials Powder
Sale
NOW Sports Nutrition, Amino-9 Essentials™ Powder, Enhanced Protein Synthesis, Amino Acids, 330-Grams
NOW Sports products are comprehensively tested so you can trust that our products are pure and effective for every level of athletics.
ALL 9 ESSENTIAL AMINO ACIDS: In superior free-form state and in proportions recommended by the National Academy of Sciences to optimize protein synthesis and tissue repair for age 19 and over*
PROTEIN BUILDING BLOCKS*: Athletes should take between meals and after training.
GMP Quality Assured: NPA A-rated GMP certification means that every aspect of the NOW manufacturing process has been examined, including our laboratory/testing methods (for stability, potency, and product formulation).
Packaged in the USA by a family owned and operated company since 1968.
Review: NOW have been creating natural supplements since 1968, that gives them certain credibility, which is backed by the quality controls they have in place for every product.
Instead of creating a product with the 3 most essential amino acids for muscle recovery and repair, this product gives you all 9 essential amino acids.
Pros
Uses standard 2:1:1 ratio.
Contains all 9 essential amino acids.
No other ingredients.
Cons
20 calories per serving.
Bitter taste.
Doesn't dissolve well in liquid.
Takeaway
While 20 calories is not a huge number, it is compared to the other offerings on this list. This is potentially one of the best BCAA supplements for boosting your performance, but it is not a great BCAA supplement for intermittent fasting.
That said, it is a great health benefit and offers all the amino acids you need to encourage protein synthesis, making it potentially the best BCAA for muscle growth.
Rich Piana 5% Nutrition 5150 High Stim Pre-Workout Powder
5% Nutrition Rich Piana 5150 High Stim Pre-Workout Powder | Extreme Energy, Focus, Pumps & Endurance | 400 mg Caffeine, Citrulline, Beta Alanine, N-Acetyl L-Tyrosine | 30 Srvgs (Green Apple)
MEGA-DOSED ENERGY, FOCUS & PUMP! 5150's one-of-a-kind preworkout blend will give you insane energy, extreme pumps and vascularity, razor-sharp focus, intense motivation, and extended endurance.
JITTER-FREE INTENSITY & DRIVE: The Stim-Crazy Caffeine Complex delivers 400 mg of caffeine derived from 7 sources, including time-released Dicaffeine Malate and extracts from coffee, green tea, yerba mate, guarana, and green coffee. Destroy every session!
EVERLASTING ENDURANCE & RAPID RECOVERY: Defeat muscle fatigue and power through the gnarliest of workouts with 2.5 grams of Beta Alanine that helps block lactic acid buildup before it can start.
SUPERIOR N.O. BOOSTER: While other products use L-Citrulline Malate, 5150 uses 4 grams of 100% pure L-Citrulline, ensuring massive blood flow that delivers nutrients where they're needed most. As a precursor to nitric oxide, it converts to Arginine in the liver for the most insane, long-lasting pumps.
3 INCREDIBLE FLAVORS: Available in Green Apple, Wildberry, and Blue Ice. 5% Nutrition delivers the industry's most comprehensive formulations, made for elite level performance. Join the 5% Nation, proud to be the most hardcore muscle-building community on the planet.
Review: Rich Piana 5% Nutrition 5150 High Stim Pre-Workout Powder comes emblazoned with "All day you may". This is a reference to the caffeine in the product which will keep your energy levels up throughout the day.
But, this BCAA supplement is more than just one of the most popular supplements for bodybuilders. It is also a good source of multiple vitamins and is even reputed to help relieve joint stress.
Pros
All 9 Amino Acids.
6g BCAAs.
Glucosamine sulfate to provide joint support.
Cons
Proprietary Blends.
An unusual ratio of amino acids 10:1:1.
Takeaway
The biggest issue with Rich Piana is the use of proprietary blends which hides the amount of each ingredient.
However, it is an exceptionally popular and well-rated supplement. Even if you can't tell the exact amount of BCAAs in this product, the joint support and caffeine for all-day energy will boost your performance and encourage muscle growth.
MuscleTech Amino Build Supplement
BCAA Amino Acids + Electrolyte Powder | MuscleTech Amino Build | 7g of BCAAs + Electrolytes | Support Muscle Recovery, Build Lean Muscle & Boost Endurance | White Raspberry (30 Servings)
BCAAs AMINO ACIDS – Amino Build is a scientifically dosed muscle- and performance-enhancing formula designed to supply your body with the critical BCAAs you need to boost your strength and support recovery
MUSCLE BUILDER for MEN & WOMEN – Build 3.75 lbs of lean muscle in 6 weeks. Amino Build contains a scientifically validated dose of betaine to support muscle endurance and lean muscle. In one 6-week study, subjects gained 3.75 lbs of lean muscle vs 0.66 for placebo group
BOOST STRENGTH – Amino Build has the same 4g dose of leucine shown in a research study to help subjects increase their 5-rep max strength by 40%
BOOST ENDURANCE – The 1g dose of taurine found in a scoop of Amino Build has been shown by research on trained athletes to enhance endurance performance. Give your muscles the fuel they need to perform with Amino Build
REPLENISHES ELECTROLYTES – Amino Build delivers coconut water and watermelon juice, plus essential electrolytes to help replace what is lost during exercise
Review: You've probably heard of MuscleTech, they are one of the best-known manufacturers of supplements.
It claims to build more muscle than regular BCAA formulas and achieves this through the additional ingredients, such as the electrolyte blend and the cell-volumizing and recovery complex.
Much of this additional strength building power is associated with the addition of betaine anhydrous, there have been a couple of studies that show this substance has the potential to boost muscle size and endurance.
MuscleTech may just be ahead of the game with this product.
Pros
8g BCAAs.
Standard 2:1:1 ratio.
500mg of taurine, glutamine, and alanine.
Contains betaine anhydrous.
Cons
25 calories per serving are high compared to other BCAA supplements.
Cost.
Takeaway
The scientific studies offered by MuscleTech appear to confirm the potential of this supplement. It could be a great option if you're looking for the best BCAA for muscle gains, but a little more research will be reassuring.
This is one of the more expensive options, you'll need to consider this before you make your purchase.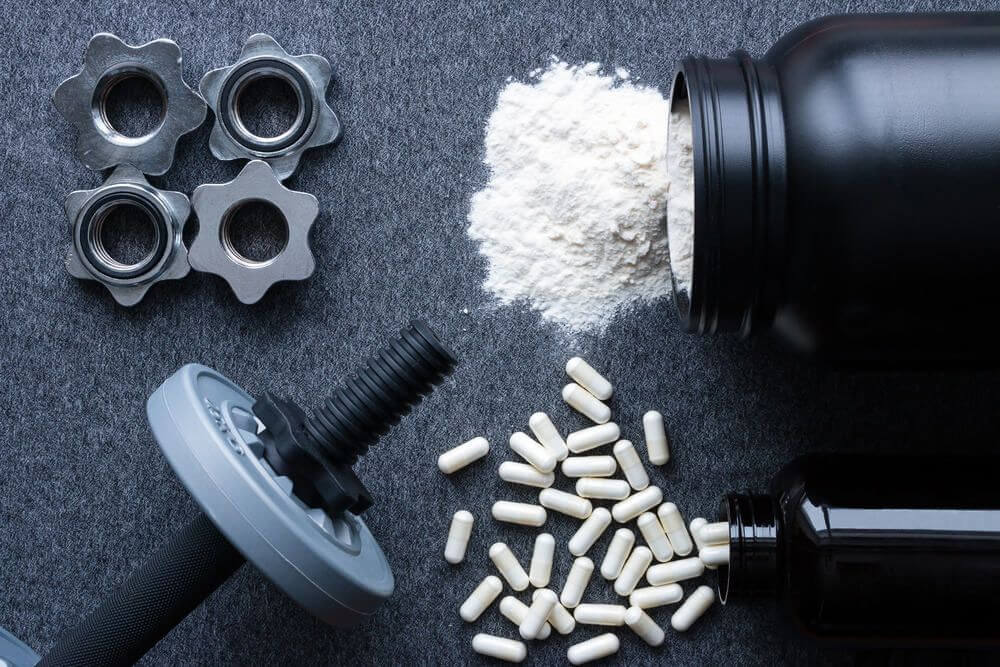 Quick Guide to BCAAs
When it comes to these supplements the best BCAAs for men and the best BCAAs for women are not really any different.
Despite the obvious genetic differences in male and female make-up, the basic metabolic functions are the same.
Follow this guide and choose from the above list of the best BCAA supplements.
Your Goals
You need to think about what you hope to achieve. The best BCAA supplements for weight loss are not necessarily the same as those for muscle gain.
Equally the best BCAA supplements for men may have additional calories and carbohydrates to encourage mass gaining. If you're female this may not be your primary consideration.
Consider your goals before you even start looking at the products on offer.
Reputation
It is important to verify the reputation of the manufacturer and the supplier. Ideally, you should look at a range of reviews before making your decision.
You can also talk to friends who are already using a BCAA supplement
Budget
It is important to look at the cost of a BCAA supplement.
Once you start taking it you will be committing for a number of months or longer.
This can be a substantial cost over the course of a year and should be considered before you buy your first bottle.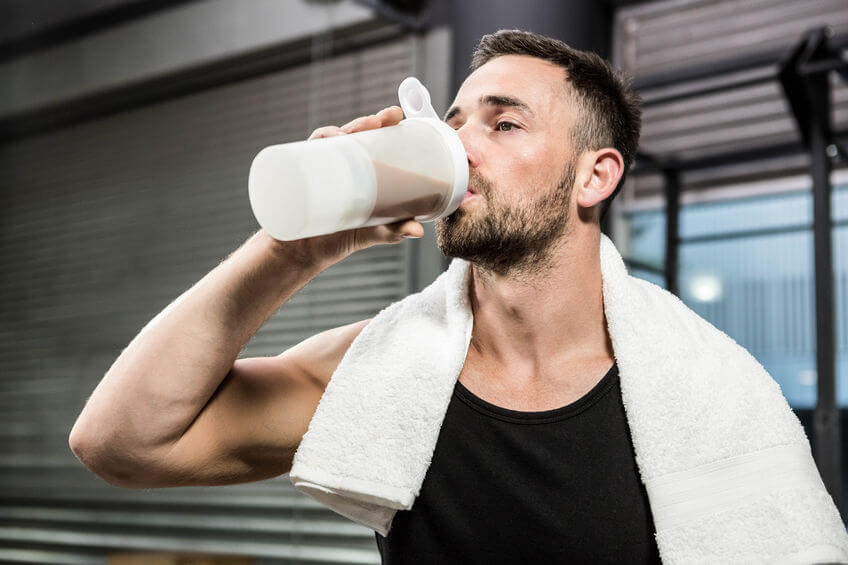 How BCAA Supplements Work
BCAAs are metabolized by your body differently to other amino acids. The main difference is where this occurs, in the muscles, as opposed to the liver.
In fact, each of the three BCAA that you look for in a supplement has its own unique role in helping fat loss and muscle building.
Leucine – This can only be broken down and used by your body through the fat pathways inside your muscles.
Valine – In contrast, valine needs carbohydrate pathways to ensure it breaks down properly.
Isoleucine – This amino acid can use both of the above pathways.
The right blend, (2:1:1) allows the amino acids to be oxidized, creating energy for your body. This is instant energy as the power is created right where it is needed.
Even if you don't take a supplement your body will use the BCAAs when you're exercising, especially if it is for a prolonged period of time.
The supplement simply ensures you have enough of these amino acids in your body.
Should You Use it?
BCAAs and all of the 9 essential amino acids cannot be manufactured by your body; you need to consume them. While a balanced diet should provide all the essential amino acids, this is not always the case.
Taking a supplement ensures you have the BCAAs you need and your body can burn fat instead of burning muscle.
FAQ
Here are the answers to the most common questions, if you can't find what you need to know here then get in touch!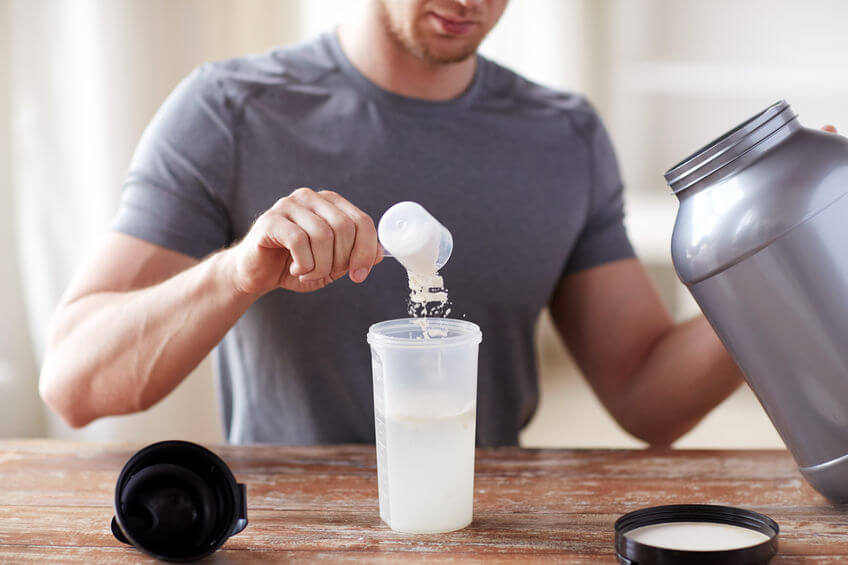 Is BCAA Safe?
BCAAs are essential for the proper functioning of your body. The generally accepted view is that daily intakes between 15-35g per day are safe. In a few cases, people have experienced nausea and fatigue.
It is also worth noting that you should only take BCAAs for a period of 6 months at a time. You should then give your body a break before you take them again.
What are the Positives & Negatives of Taking BCAA?
There are several positives when using BCAA's:
These are essential amino acids for your body.
They boost protein synthesis; helping your muscles repair and grow.
You'll see an increase in energy when exercising.
There is evidence to suggest they can reduce muscle soreness after exercise.
Fatigue during exercise is reduced or sometimes eliminated.
Of course, there are some negative aspects as well:
B vitamins are depleted, they are critical for many other processes in the body.
Using BCAAs can reduce your levels of serotonin, which helps you to stay calm.
BCAAs can be got through high protein food, this can be seen as a better option than using a supplement.
Can it Help Weight Loss?
Yes! Because they protect your muscles, your body will need to burn excess fat.
The effect is most pronounced when you are exercising. Taking a BCAA supplement without exercising is unlikely to boost your weight loss.
This effect will continue after you've finished exercising as BCAAs increase insulin sensitivity which improves your ability to burn the carbohydrates you consume.
Coupling BCAAs with a low-carb diet has been shown to be very effective.
Does BCAA Boost Muscle Growth?
It's another yes. BCAAs protect the muscle from being turned into energy, this stops them shrinking while you exercise.
In addition, BCAAs are a critical component of protein synthesis. This is the process by which muscles heal and grow.
You can get BCAAs from protein shakes, eggs, beef, chicken, and even fish; but the BCAA supplement can help to ensure you have enough of them.
Is BCAA Bad for Your Organs?
BCAA is needed by your body, in general, it is safe to take these supplements without the risk of damaging your heart or other organs.
However, as with most things, moderation is the key.
BCAAs are found in protein within your diet. If you consume too much protein for an extended period of time it is possible it will overload your organs and cause them to fail.
Of course, if you are using BCAA supplements according to their guidelines and are exercising frequently, there should be no adverse risk.
Is BCAA Energy the Same as 'Regular' Energy?
The energy in your body is usually created by burning carbohydrates, which are turned into glucose in your body.
BCAAs increase the level of glucose in your blood, allowing you access to more energy; without the need to burn the protein in your muscles.
It works in exactly the same way as any other energy source for your body.
Are You Ready to Take BCAA Supplements?
The best BCAA supplements for you may be different, but my preference is the Optimum Nutrition BCAA powder as it does more than just improve my performance, it also reduces stress and fatigue.
But, the best BCAA supplements for you will depend on your goals, if you've followed the guide above you'll have chosen the right one for your needs and now be ready to feel the benefits.
Now all you need to do is let us know how good your chosen supplement has been for you, and don't forget to subscribe below; there's a lot more useful information for you to check out!