TOP 7 Best Paleo Protein Powders – Compared and Reviewed 2023
We all know that the paleo diet does not really favor dairy, legumes and grains, ingredients commonly found in most commercially available protein powders today.
Does this mean if you're on paleo, you can't ever enjoy the convenience of protein powders?
Well, this used to be the case – but that was before the advent of paleo protein powders.
In this post, I'll review 7 of the best paleo protein powder products you can buy today to help you get started!
TOP 7 Paleo Protein Powders Reviewed 2023
PALEOPRO Paleo Protein Powder
PaleoPro Protein Powder (Ancient Cacao 1lb.) Grass-Fed, Pastured, Cage-Free Protein | Gluten Free, Dairy Free. No Sugar, Soy, Grains or Net Carbs | Paleo & Keto Friendly (15 Servings)
26 grams of PROTEIN per serving, contains no sugar, no whey, no soy, no gluten
Made from pastured grass-fed beef and eggs, no added hormones
Feed your muscles properly with this protein featuring paleo ingredients
Mix 1 scoop with approximately 12-16 fl oz of water or another favorite beverage
Totally delicious!
Review: Packed with a whopping 26 grams of protein per serving, PALEOPRO Paleo Protein Powder is regarded by some as the best protein powder for paleo athletes in the market today.
Just couple it with a good pre-workout – I've compiled a list of the best organic pre-workouts here – and you've got everything you could ever need to get more out of each training session.
Its main ingredients are grass-fed lean beef protein and egg protein.
Pros
Only 1 gram of carb per serving.
Made with paleo-friendly ingredients.
100% dairy-free.
Has zero soy and grains.
Non-GMO.
Cons
A bit pricey.
Contains stevia, which is a controversial sweetener in the paleo world.
Takeaway
The 26 grams of protein per serving and high-quality, nutrient-dense ingredients more than make up for the relatively higher price tag of this product.
If you have money to spare, then it's definitely worth checking out.
Julian Bakery Paleo Thin Egg White Protein
Review: Another good protein powder for paleo diet enthusiasts, Julian Bakery's Paleo Thin Egg White Protein provides you with 25 grams of protein per scoop – just one gram shy of PALEOPRO's Paleo Protein Powder.
Unlike the latter, though, it doesn't contain stevia, so it's arguably the more paleo-friendly option.
Pros
Made with nothing but paleo-friendly ingredients.
Contains just 1 carb per scoop.
Made with the highest grade egg whites.
Unflavored variant works well with smoothies.
High protein content per serving.
Cons
Requires blender to mix well.
Unflavored variant can't really be consumed on its own.
Takeaway
If you want something significantly more affordable than the PALEOPRO Paleo Protein Powder, then this is the product for you.
It packs almost the same amount of protein per scoop, so you're not really missing out on anything.
Amy Meyers MD Paleo Protein
Review: Don't let the name fool you. The Amy Meyers MD Paleo Protein is not only perfect for people on the paleo diet, but also for those doing keto.
It contains 21 grams of protein per serving and comes in a delicious mocha latte flavor coffee aficionados will surely love.
Pros
Decent amount of protein per serving.
Made with grass-fed beef.
100% gluten-free and dairy-free.
Non-GMO.
Kosher.
Cons
Slightly lower protein content than the first two products on the list.
A bit pricey.
Takeaway
If you've ever wished your mocha latte had a bit more protein, then this product is perfect for you.
It packs 21 grams of protein per serving, tastes heavenly and is completely paleo-friendly.
What's not to love?
Ultimate Paleo Protein Powder | Premium Grass Fed Beef Protein with Collagen Peptides | Paleo Friendly, Gluten Free, Keto Friendly, No Artificial Sweeteners or Preservatives - Vanilla, 15 Servings
Enhance Your Workouts: With 22 grams of protein with collagen peptide, Ultimate Paleo Protein contains the essential ingredients you need to maximize achieving your workout and create the perfect shakes for weight loss.
Feel Great Controlling Weight: The all natural grass-fed protein in our formula is there to help build muscle, aid in weight loss and management, and allow you to reach your fitness goals. One serving is perfect to keep you full for hours—helping you keep your food cravings low and lose those urges for snacks during training or while dieting.
Trust Your Gut: With delicious flavored powders that taste great without the added sugar, Ultimate Paleo Protein doesn't just go down easy, it's quickly digested and absorbed—leaving you feeling great. All while delivering 1 billion CFUs of probiotics for a healthy bacterial balance.
Shake It Or Bake It: Simply add to water, milk, or your favorite beverage for a quick weight loss shake, or fortify your favorite foods, like paleo pancakes, with an added non dairy protein that adds delicious flavor.
Stay Healthy Naturally: Our premium protein comes from grass-fed cows and is proudly paleo & keto friendly, gluten free, dairy free, soy free, egg free, and all natural with zero artificial sweeteners or preservatives—all while containing 0g of sugar and only 2g of carbs.
Review: Ultimate Paleo Protein is another great option to consider. It provides 22 grams of high-quality protein per scoop and contains probiotics to help promote gut health.
It also has MCT powder, which is believed to help in fat burning, and L-glutamine, which helps athletes recover faster from their workouts.
Pros
Contains protein with a higher nitrogen score than that found in whey.
Totally hypoallergenic.
Helps improve digestion, recovery rates and rate of fat loss.
Made with grass-fed beef.
100% free from added sugar, gluten, dairy and GMO ingredients.
Cons
Quite expensive.
Uses stevia as sweetener.
Takeaway
If excellent value for money is what you're looking for, then you'd be hard-pressed to find a better alternative to this product.
You're essentially getting four supplements in one as it contains high-quality protein, L-glutamine, MCT and probiotics.
Primal Health & Nutrition Paleo Perfection
Autoimmune Health - Paleo AIP Protein Powder | Grass-fed Beef Collagen | Vanilla Banana Flavor | 1 Pound 30 Servings (w/stevia)
COMPLIANCES: Paleo Perfection complies with the 4 major diet plans. Paleo, Autoimmune Protocol Diet (AIP), Keto Diet, and Specific Carbohydrate Diet (SCD)
SUPERFOOD: Paleo Perection has an Organic Superfood Blend including organic FRUITS and VEGETABLES
SAFE: Paleo Perfection is Grass-Fed, non-GMO, allergen-free, soy-free, gluten-free, dairy-free, grain-free, no sugar added
NUTRIENT DENSE: It is a synergistic bond of grass-fed beef protein, vegetables, and fruits
NUTRIENT DENSE: It is a synergistic bond of grass-fed beef protein, vegetables, and fruits
Review: In terms of versatility, Primal Health & Nutrition's Paleo Perfection can't be beat. It's not only specially formulated for people on the paleo diet, but also for those on keto, specific carbohydrate diet (SCD) and autoimmune protocol diet (AIP).
At first glance, it appears to have a significantly lower protein content per serving than other products on this list at just 10 grams. But that's just because its serving size is half of theirs.
If you double your intake, this product will give you 20 grams of protein per serving, which is still pretty high.
Pros
Complies with the standards of four different diets.
Contains superfoods.
Made with grass-fed collagen.
Organic.
Has vitamins and minerals.
Cons
A bit expensive.
Uses stevia as sweetener.
Takeaway
If you want to get more value for your money, then you should definitely check this product out.
It's not only super versatile, but also provides you with a good mix of beneficial nutrients along with the protein.
Ancient Nutrition Bone Broth Protein Powder
Review: Made from real bone broth, the Ancient Nutrition Bone Broth Protein Powder packs 20 grams of protein in a single 23-gram scoop. It contains more protein per gram than the PALEOPRO Paleo Protein Powder.
It comes in three delightful flavors s'mores, banana crème, and chocolate.
Pros
Has one of the highest protein content per gram out of all the products on this list.
Contains collagen that helps promote, gut, skin and joint health.
Easy to mix.
Helps boost the immune system.
Gluten-free and contains no artificial ingredients.
Cons
Some flavors are seasonal.
Sweetened using stevia.
Takeaway
If more protein is what you want, then you'd be hard-pressed to find an alternative that has a higher protein content per gram than this product.
Couple this with the fact that it also provides a host of other health benefits, thanks to the collagen it contains, and you've got a true winner in your hands.
EzyAbsorb Bone Broth Protein Powder
EzyAbsorb Bone Broth Protein Powder, 454g/16oz 30 Servings - Certified Paleo-Friendly - Natural Non-GMO Beef, Gluten Free Unflavored (Grass-Fed)
A POTENT FORM OF AMINO ACIDS: Each heaping scoop of EzyAbsorb's Bone Broth provides 14g protein; Bone Broth protein provides a unique profile of amino acids your body needs to thrive, including collagen, gelatin, glucosamine, chondroitin and key minerals often missing in the diet. These vital amino acids are essential for gut health, joint health, skin health, cognitive health and healthy ageing.
RICH IN COLLAGEN FOR YOUTHFUL SKIN: Our bone broth protein powders are made from cow's bones to contain Types 1, 2 and 3 collagen that have been demonstrated to to promote youthful skin, healthier hair and stronger nails. As we age, collagen production in the body declines, resulting in wrinkles, stretch marks, and cellulite. Collagen Peptides help to restore that radiant foundation for our skin.
FITS IN MOST DIET PLANS: Our bone broth is free of shellfish, eggs, fish, peanuts, milk, wheat, soy, gluten and tree nuts, plus it's low sodium, keto and paleo friendly. Loaded with 14 grams of highly absorbable protein, contains 0 carbs and less than 100 calories per serving, it is a great choice for people with dietary sensitivities or dietary preferences.
A SIMPLE APPROACH TO SUPPLEMENTATION: EzyAbsorb's Bone Broth Hydrolyzed Protein Powder can be easily mixed with juices, coffee, smoothies, protein drinks without any aftertaste. You can now easily enjoy the many health benefits of homemade bone broth in less than 60 seconds.
QUALITY YOU CAN TRUST: EzyAbsorb premium Bone Broth protein powder is manufactured in accordance with Good Manufacturing Practices (GMP), among the highest standards in the world. This product is proudly made in USA with Guaranteed Purity & Potency. We offer best quality products for the best value. All our products are Third Party Tested. We do not compromise on quality.
Review: One of the few brands that can give the previous product a run for its money in terms of protein content per gram, the EzyAbsorb Grass-fed Bovine Bone Broth Protein Powder packs a whopping 14 grams of protein in every 15-gram scoop.
That's 93% of every scoop!
Pros
Super high protein content per gram.
Also has collagen.
Contains 0 carbs.
Supports immunity and gut health.
Gluten-free.
Cons
Unflavored so you probably can't consume it on its own.
Can be challenging to mix.
Takeaway
If you were impressed by the protein content of the Ancient Nutrition Bone Broth Protein Powder, then you'll surely love this product too.
Just take note that it's known to not mix as well as the other items on this list.
Quick Guide to Paleo Protein Powders
A lot of the so-called paleo protein powders in the market today actually contain whey, which, at the very least, is a gray area in the paleo community.
Some people say it's okay as long as you choose high-quality whey protein isolate; some say all types of whey products are a no-go.
Needless to say, if you belong to the former group, then you can pretty much just get any brand of premium whey protein isolate and be done with the whole thing.
If you belong to the latter group, however, you'll need to look for more paleo-friendly alternatives.
The good news is that all the options in our "best protein powder for paleo diet" list are 100% paleo-approved, so they're a great place to start.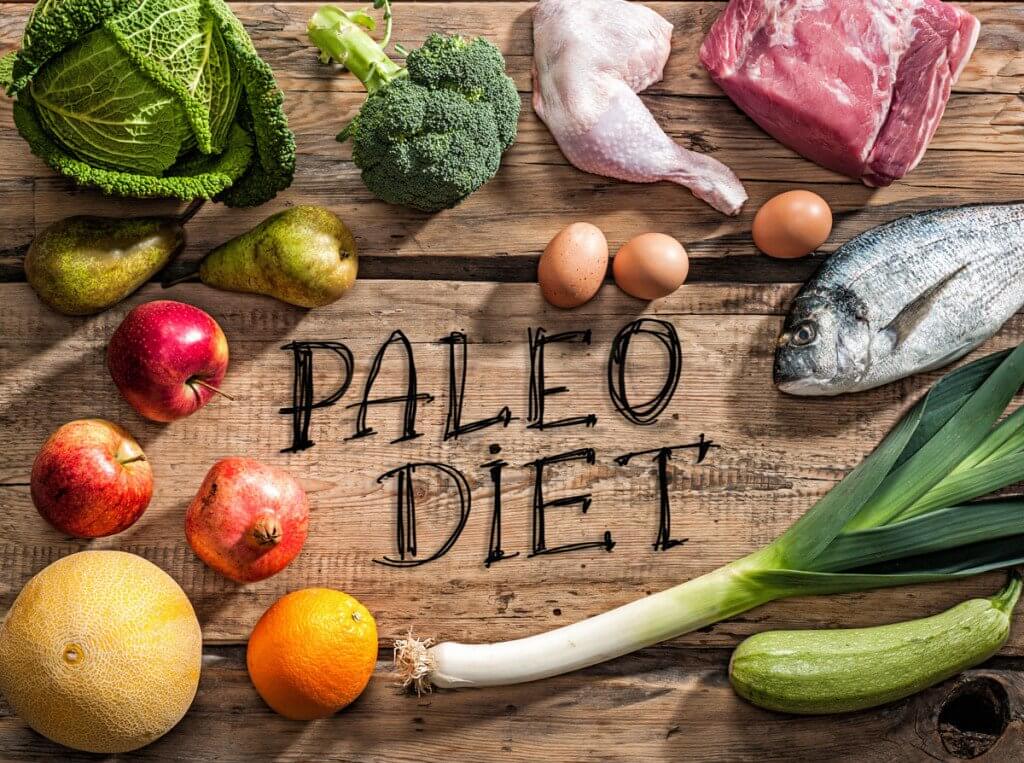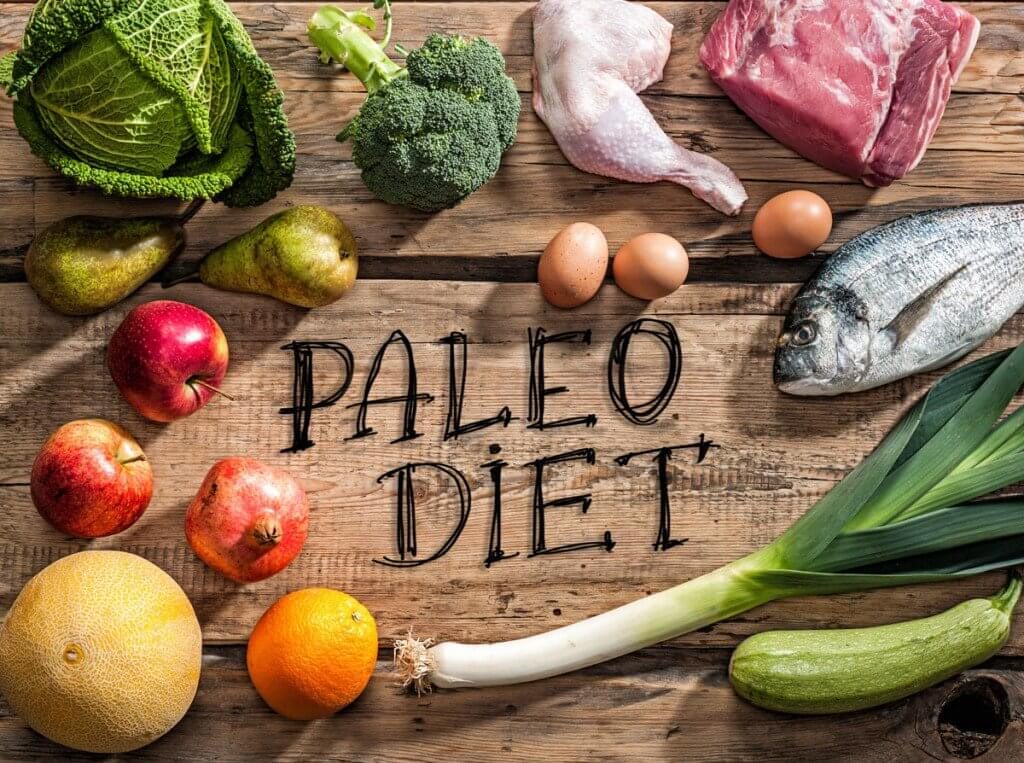 Things to Consider in Buying Paleo Protein Powders
Before you pull your wallet out, though, let's go over a couple more considerations that would allow you to make the most out of your purchase:
Price
Paleo protein powders can be quite expensive. Be sure to choose a brand you can afford to buy over and over again.
Don't be so cheap, though, that you end up with a poor-quality product that doesn't really provide you with enough protein and other beneficial nutrients.
If budget is truly an issue, then you're better off just sticking to whole foods instead.
Type
Again, not all so-called paleo protein powders are actually paleo-approved. A lot are actually made with whey.
Decide whether or not you're okay with giving whey a pass first before making a purchase.
If you're not, then be sure to go with a brand that even hardcore paleo enthusiasts would give a green light to.
Transparency
Choose only products that list every single ingredient they use not only because it's always good to know what you put in your body, but also because paleo requires you to eat a more specific selection of foods.
Also, as a general rule, brands that are not afraid to tell you exactly what's in their products most likely have nothing to hide, which is a good thing.
Sweeteners
Some of the best tasting paleo protein powder products in the market today contain sweeteners such as stevia, which, just like whey, is another controversial ingredient for paleo enthusiasts.
Some camps believe pure, unprocessed stevia is okay because it comes from a plant; others say it can't be considered paleo because some studies show your body reacts to it as if it's actual processed sugar.
Long story short, it's ultimately your call.
Are you okay with giving stevia a pass? Or would you rather go for options that either use other types of sweeteners or none at all?
Protein Content Per Serving
Obviously, the more protein you get from your product per serving, the better value you get for every cent you pay.
So, don't just look at the nutrition facts to determine how much protein is in the product you're buying.
Check the serving size as well.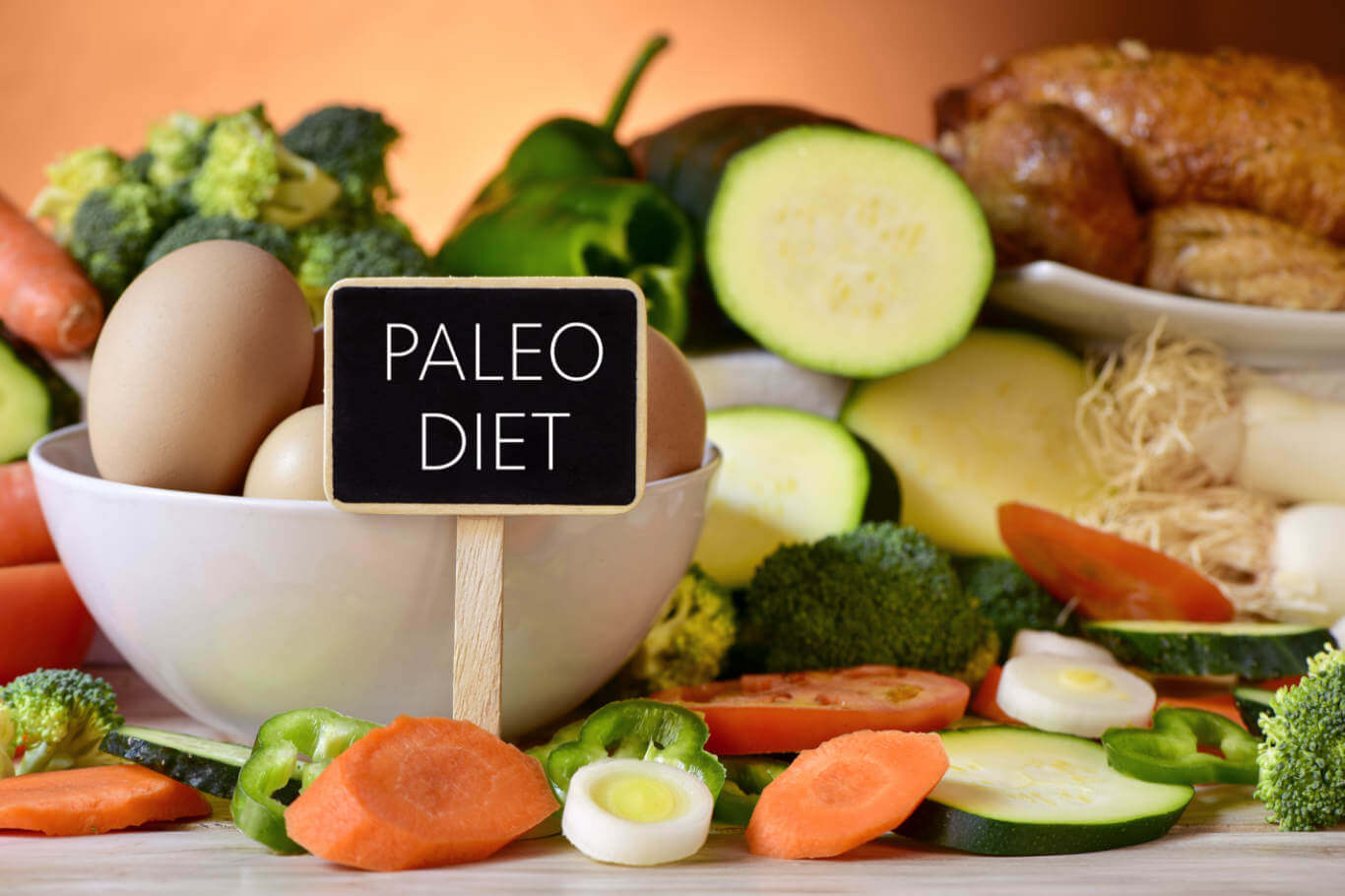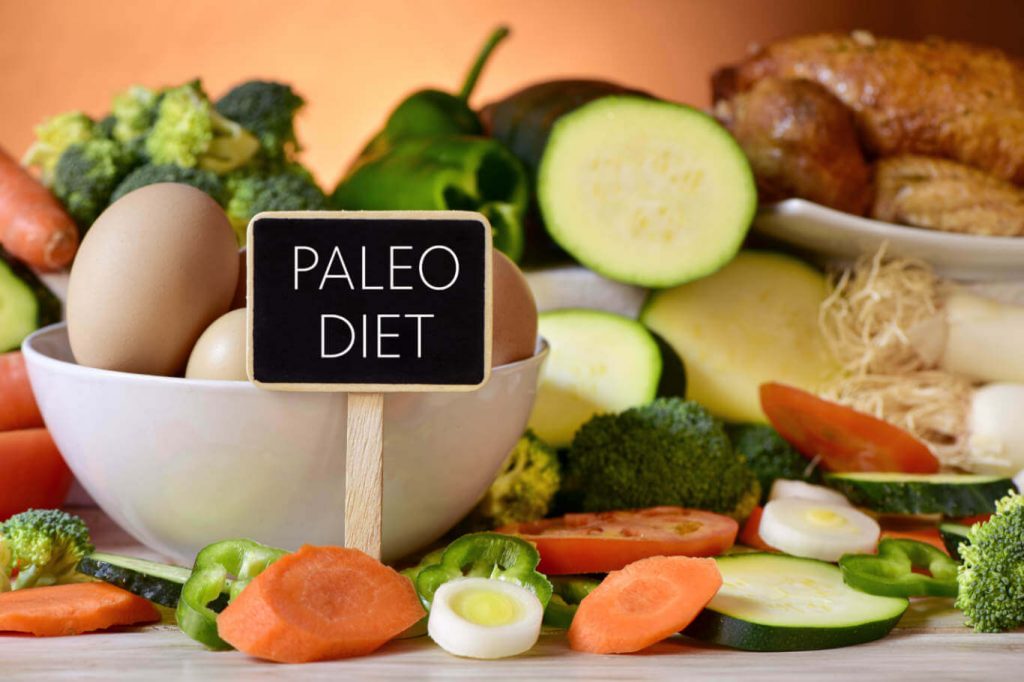 Are Paleo Protein Powders Worth It?
Yes, paleo protein powders are worth it – but only if you satisfy the following two conditions:
First, you shouldn't already be getting enough protein from whole food sources.
The entire point of protein powders in general is to provide people who lack protein in their diet a quick and easy way to boost their intake.
Obviously, unnecessarily increasing your protein intake can lead to fat gain.
Second, you should be able to afford paleo protein powders.
Don't burn a hole through your wallet trying to incorporate them into your diet. You should be eating more whole foods anyway because they're much more filling than liquid calories.
Of course, unless you actually pay really close attention to your diet, there's a big chance that you're not getting enough protein per day.
So, paleo protein powders are probably a viable option for you. Check with your doctor to be sure.
And, as for being able to afford paleo protein powders, while it's true that they can be pricey, I've also included a couple of more affordable options in the list for you, so there's really nothing to worry about.
FAQs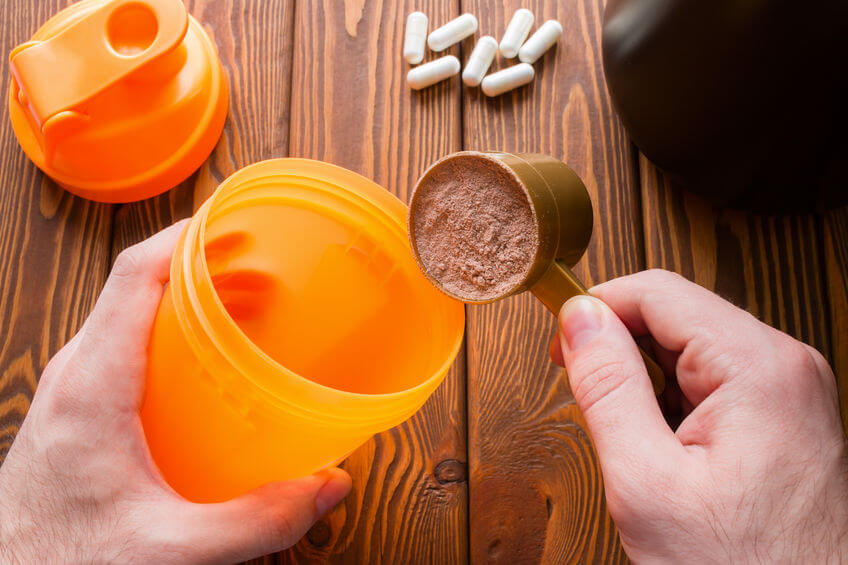 Can You Have Protein Powders While on the Paleo Diet?
If by protein powders, you mean whey, then the answer is it depends.
Some camps give high-quality whey protein isolate a pass because it doesn't contain as much of the allergens and irritants normally found in dairy. More purist paleo enthusiasts, though, say all forms of whey protein are bad.
Worry not, though, because whatever camp you're in, there are now a lot of actual paleo-friendly protein powders in the market you can use, such as the ones on this list.
They're normally made with animal products such as beef and eggs.
What's the Best Protein Powder for People on the Paleo Diet?
Practically any product on this list can be considered the best protein powder for paleo diet enthusiasts. After all, they're highly rated on market for a reason.
All you have to do is choose one that falls within your budget and contains the ingredients and flavors you prefer.
If you ever decide to go off the diet, though, I've compiled a list of the best protein powder brands for you here.
What Makes a Paleo Protein Powder Good?
The three main things a good paleo protein powder should have are high-quality paleo-approved ingredients, great flavor and, of course, high amounts of protein.
These are pretty much the exact same things you look for in a normal protein powder, except for the paleo-approved ingredients.
The good news is that all the products on this "best paleo protein powder 2023" list tick all these boxes, so you don't really have to go far to find a good option.
Is the Stevia Used by Some Paleo Protein Powders Paleo-friendly?
Yes, it is – but only if it's in its unprocessed form. Stevia comes from the stevia rebaudiana plant, which is clearly found in nature, so it should be paleo-friendly.
It only becomes "unnatural" once it is processed to the point where none of the trace nutritional benefits it is believed to have is left.
So, be sure to stick to products that use high-quality, unprocessed stevia.
Purists, though, believe that even in its purest form, stevia is still not 100% paleo-friendly.
Long story short, it's ultimately up to you whether or not to give this popular sweetener a pass.
Are Pea Protein Powders Paleo-friendly?
Just like stevia and whey, it all boils down to how strict of a paleo dieter you are.
Some camps say pea protein powders are not paleo-friendly; others believe they are because majority of the carbohydrates and starch they contain are removed when they are transformed into a concentrated protein product.
At the end of the day, it all depends on which camp you want to go with.
How Much Protein Should I Consume While on the Paleo Diet?
According to Colorado State University researcher and professor Loren Cordain, the founding proponent of the paleo diet, you should consume anywhere between 19% and 35% of your daily calories from protein while on the diet.
The actual numbers, though, would ultimately depend on your age and total body weight.
As a general rule, 0.7 grams for every pound of body mass or a whole gram for every pound of lean mass should be enough to sustain healthy levels.
Of course, if you're the type of person who regularly engages in intense physical activities like resistance training, then you'll need to bump these numbers up a bit.
If you want to know exactly how much protein you need per day, then all you have to do is consult a nutritionist.
TL;DR: Getting Protein While on the Paleo Diet Has Never Been This Easy
Gone are the days when you have to force feed yourself meat, chicken and fish just to hit your required daily protein intake.
With all the great options I included in my "best paleo protein powder products" list, you can now get a quick and easy protein boost in between your main meals.
Found this post helpful?
Be sure to subscribe to our free newsletter to get exclusive access to more helpful content not found elsewhere on the GARAGE GYM POWER website! Enter your email in the box below now!