TOP 13 Best Protein Powders for Runners Reviewed 2021
There's nothing like the feeling of running at dawn, the sun rising across the land, giving a hint of warmth to the fresh morning air as your body starts to heat up.
But, I'll be honest, the feeling is even better when you've got the best protein powders for runners in your body.
Why?
As much as running leaves you feeling fantastic, if you don't have enough protein in your body you're going to end up burning your muscle tissue.
That's not something that you want to be doing. Running should help you to burn more fat and build lean muscle, not destroy your hard efforts.
Fortunately, there is a simple answer; protein powders.
| Picture | Protein Powders for Runners | Our Rating | Available |
| --- | --- | --- | --- |
| | MusclePharm Combat Protein Powder | | |
| | Orgain Organic Plant Based Protein Powder | | |
| | Optimum Nutrition Gold Standard Whey Protein | | |
| | Amazon Elements Grass Fed Protein Powder | | |
| | Vega Sport Protein Powder | | |
I know what you're thinking, protein shakes are what bodybuilders take to maximize muscle growth.
But that's not their only use.
The best protein powders for runners will help your muscles to heal, grow stronger and protect them from being used as an energy store. In turn, this will help you to burn fat.
However, if you're going to run first thing in the morning, like me, you should consider taking a look at the best pre-workout supplements; they can give your body the boost it needs to work out harder and for longer.
Getting the best protein powders for runners is an important step towards your fitness goals or an improved ability to run.
That's why you need to read this guide today!
Top 13 Best Running Protein Powder Reviews 2021
Your Quick Guide to the Best Protein Powders for Runners
The best protein powder for you is a personal choice, although it should really be one of the protein powders on this list!
However, before you make your decision, you should consider the following points: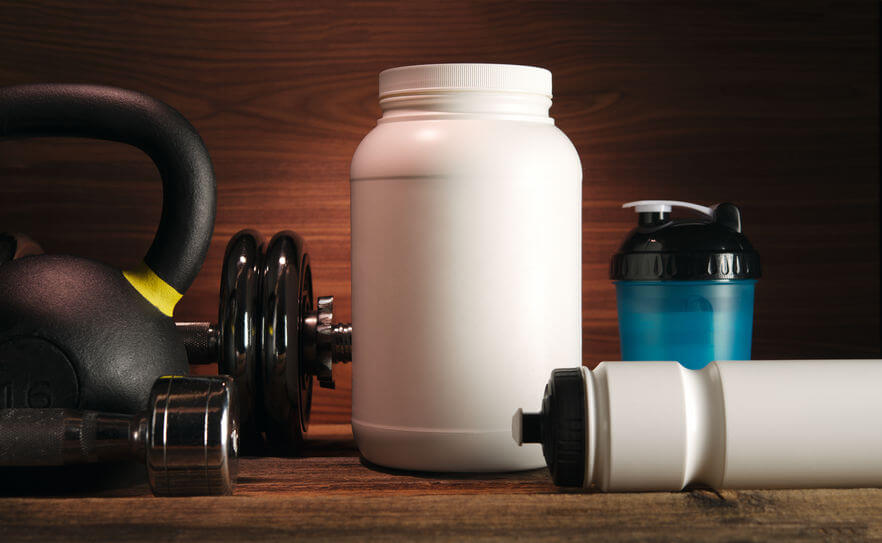 Brand Reputation
It is essential to consider the brand you are about to buy.
Ask yourself how long they have been in business, how much research they do, and whether they list all the ingredients; including quantities.
It is also a good idea to look at some social media sites to see what other users are saying about a particular product.
This will help you to decide if it is the right one for you.
Budget
Protein powders can range in price quite drastically depending on where you purchase them, how recognized the brand is and the quantity you're purchasing.
Make sure you know the cost of the product and that you can afford it over the course of a year. Then look to buy in bulk as it will be cheaper.
The Benefits of Protein Powders
Protein offers an array of benefits which is why it is one of the best recovery drinks for runners.
Ingredients
It is essential that you check the ingredients before you buy. If you are lactose intolerant you'll need to stay clear of whey protein.
You can even find gluten-free, or vegan-friendly protein powders.
But checking the ingredients is about more than ensuring it fits with your beliefs.
You also need to verify that all the ingredients are listed with their quantities and that no banned substances are used. Ideally, the best protein powders for runners should be certified as free from banned substances.
Check out which are the best protein powder brands for runners, this connects with their reputation and will ensure you get a high-quality product.
Potential Side Effects
It is also essential that you check the side effects.
Assuming you're not sensitive to any of the ingredients, such as lactose, or gluten, the worst side effects you can expect will be extra gas, or perhaps bloating; which is not ideal for the best running protein powder.
Check for a side effect disclaimer on the packaging and on social media sites; you don't want to make yourself uncomfortable to run.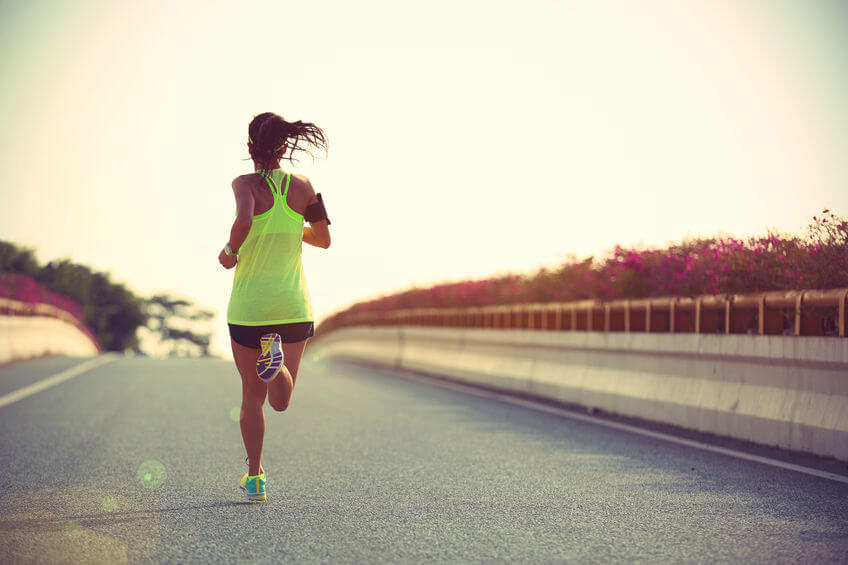 FAQs
Check out these FAQs and then ask your own!
Why do runners need protein?
The average sedentary person needs 36g of protein a day. But, someone running just 1 hour a day needs closer to 90g of protein.
The reason is basic body function.
Protein is essential to the repair and growth of muscles, the more you run the more protein you'll need to enable this repair and growth.
Protein is also a key component in a process known as mitochondria; which is the production of energy inside your muscles. The harder you train the more important protein becomes to fuel your muscles.
Protein powders are the easiest way to replenish your protein supplies quickly after a run; when your body needs it the most.
Is protein powder beneficial to runners?
Yes! Protein is essential to all humans but, as a runner, you'll be burning more fat and building lean muscle through running.
Every run you take, places stress on your muscles and joints, causing tiny tears in the muscles.
Protein is the compound that allows your body to repair these tiny tears; in the process, your muscle will get stronger.
It's worth noting that this doesn't mean you're muscle will get bigger; that only happens when you load resistance onto your muscles, such as strength training exercises or wearing a weights belt while running.
Is it a good idea for long distance runners?
Definitely. The best protein powder for distance runners is likely to be heavier in carbs as these are the fuel you need to keep going mile after mile; that's if you're taking it pre-run.
If the protein powder is just for your post-run then the same protein powder for short distance running is fine.
The effects are the same, boosted muscle repair time, improved strength and ability to train harder.
Should runners have more carbs or proteins?
If you're looking for a good protein powder for runners it will depend on when you plan to take it. Any supplement taken before a run should have more carbs than one taken after the run.
This is again because protein is essential for muscle repair while carbs are needed for energy.
That's not to say a zero carb protein powder is a good option after a run, some carbs are necessary to ensure you have energy post-run.
A zero carb protein powder is really only relevant if you're counting carbs and calories while trying to lose weight.
Protein Powders For Runners – Final Thoughts
There are always some questions that need to be answered; if you can't find what you need to know here about the best protein powders for runners then don't hesitate to contact me for an informed response.
Don't forget to subscribe below by filling in your email address; you'll be sent useful information that will help you to improve your fitness and reach your goals.
Of course, your data will not be shared with anyone.