Best Pre-Workout Supplements for Running & Top 12 Reviews 2023
Gone are the days where pre-workout supplements are reserved only for powerlifters, bodybuilders, or CrossFit addicts.
Sports nutrition has come a long way in the past several decades – more products that provide strength and endurance while also being specifically tailored for runners are available than ever.
How can endurance athletes take advantage of this?
What exactly are the benefits of taking a pre-workout supplement before a long run?
What should I be looking for in a product?
Those are all great questions that need to be answered before deciding on a particular brand or formula.
Fortunately, you have found a great resource that will explain exactly what to look for in a pre-workout supplement for running and why it is important.
Let's take a look at the specific nutritional needs of a runner before diving into some in-depth reviews of the Top 12 best pre workout supplements for running.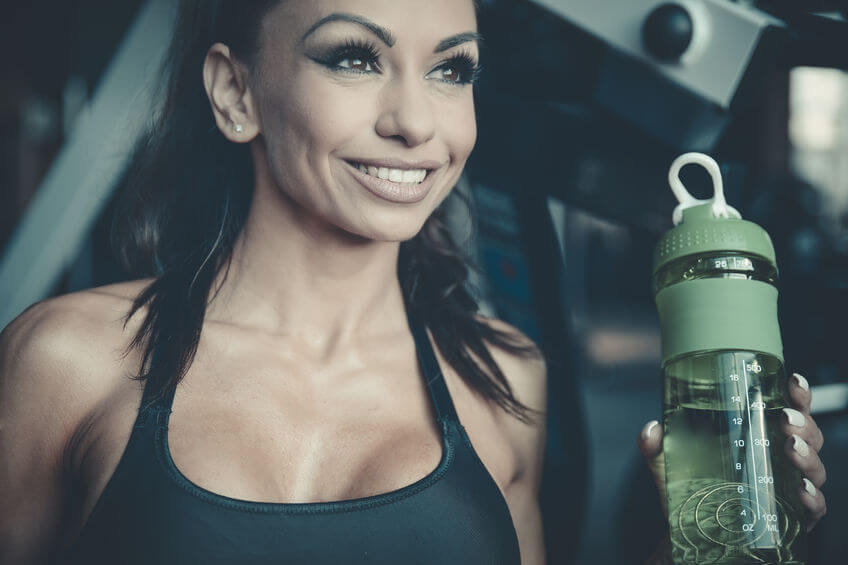 Should I Take a Pre-Workout Before Running?
There are a lot of myths and misconceptions when it comes to the performance-based benefits of supplements for runners, especially those taken in the hours or minutes leading up to a run.
Pre-workout supplements are usually associated with bodybuilders or fast-twitch muscle growth and/or performance.
This type of muscle group is primarily responsible for quick or rapid bursts of energy needed during activities like sprinting or weightlifting.
However, slow-twitch muscles respond quite differently and are mostly utilized when participating in longer, endurance-based activity – like running.
This group requires different fuel and a unique nutritional support profile that both nourishes the body and promotes quick absorption into the blood stream.
Like any other physical activity, running requires an immense amount of energy and a consistent fuel source.
Without proper nutrition, glycogen stores (the primary fuel for runners) become depleted and serious performance-based consequences can occur – fatigue, nausea, cramping, muscle breakdown etc.
Thankfully, many pre-workout supplements designed specifically for runners promote building energy stores prior to running, sustaining performance during activity, and ensuring optimal recovery afterwards.
This makes proper research and a general understanding of what the body needs during endurance activity extremely important if peak physical performance during a run is the end goal.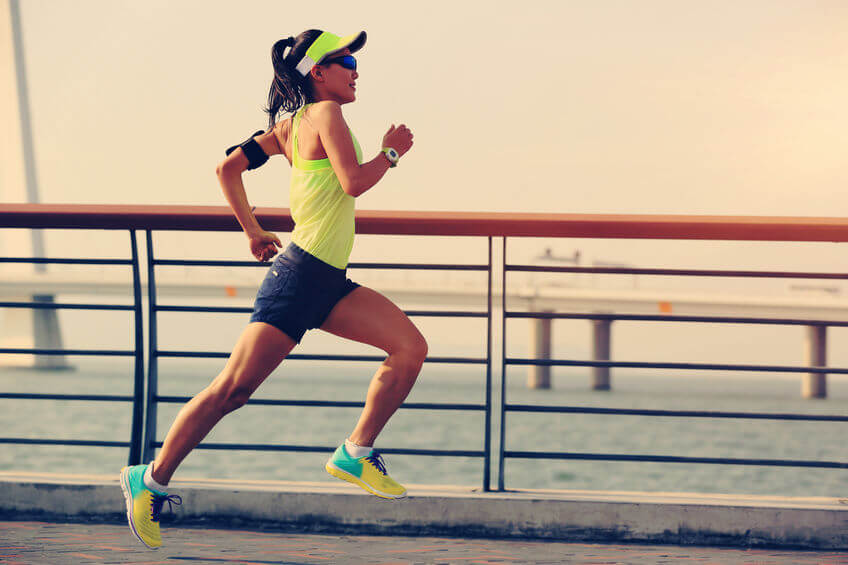 Do Pre-Workout Supplements Help Runners Specifically?
The answer to this question all boils down to how well you understand the nutritional requirements of a runner.
A product is only as good as the ingredients it has in it – runners need a combination of calories, carbohydrates and basic proteins or amino acids.
The best pre workout supplements for running are usually a precise formula composed of quick-burning carbohydrate sources and amino acids (protein) that prevent muscle breakdown and fatigue.
This helps slow twitch muscles perform consistently well during a run while also ensuring the body recovers quickly afterwards.
What are the Benefits of Taking a Pre-Workout Supplement for Running?
Good pre workout supplements for running provide many different benefits such as increased energy, strength, endurance, and mental focus/fortitude.
Specific ingredients have different impacts – most running-specific pre workout formulas involve some combination of the following compounds:
Branch Chain Amino Acids (BCAAs) – These are made up of leucine, valine, and isoleucine and prevent the breakdown of muscle fibers during endurance-based activities. Insufficient levels of BCAAs present in the body during a run lead to muscle fatigue and weakness.
Glutamine – An amino acid that is responsible for immune function and tissue repair, Glutamine becomes depleted when the body is under stress and cortisol is released. Constantly impacted by cardiovascular activity, it needs to be replenished before a run to ensure body stores are adequate while running.
Caffeine – Responsible for providing a quick energy boost and a mental stimulant, caffeine reduces the levels of perceived effort so you can train harder during a run. Research shows it also improves the body's ability to convert fatty acids for energy use, conserve carbohydrates, and delay fatigue.
Creatine – Helps to promote strength and endurance of slow-twitch muscle fibers.
Beta-Alanine – Reduces muscle fatigue and lactic acid build-up.
There are certainly many more common ingredients that are usually found in the best pre run energy supplements, but the ones outlined above are definitely the most prevalent.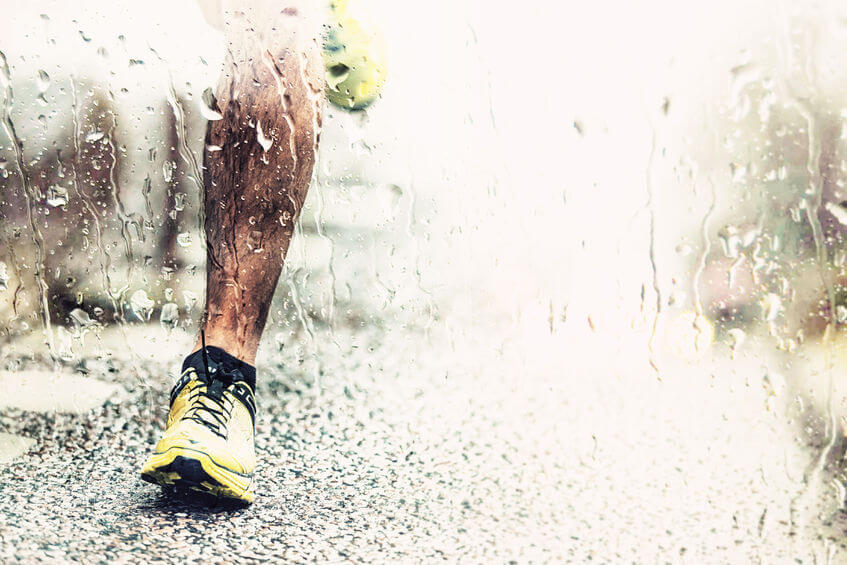 Are Pre-Workout Supplements for Running Safe?
It is always important to know exactly what you are putting into your body and what specific purpose each ingredient of a good pre workout for running holds.
Health and safety should always be the number one priority of any dietary supplementation plan or product. It's vital to look for products that not only use lab-tested ingredients that have a large sample size of safe-use cases but are also backed up by measurable increases in performance.
There is no "one-size fits all" way to look at pre-workout supplement health.
Certain ingredients can impact different people depending on age, body type, or general health. The key is to stick with products that are vigorously tested in both the lab and real world so that accurate health conclusions can be reached.
Some possible side effects of pre-workout supplementation include:
Feeling jittery or noticing a more rapid than usual heartbeat sensation
Increase in stomach activity/digestion during a run (which can lead to bowel issues or "runners trots")
Racing thoughts or anxiety
Many companies offer samples or smaller sized containers of product to allow potential customers to get a feel for a product.
It is very important to try out a large variety of different products and ingredients to figure out what combination works best for you in terms of performance and overall health.
So, as you can see – utilizing a good pre workout for running has a ton of positive benefits that are backed by quality scientific research.
The next step is to take a look at some top-rated products on the market in 2023 that are consistently recommended by a wide variety of runners.
This list is a great place to get started and offers a ton of insight into the best pre workout supplements for long distance running.
Let's dive in!
Top 12 Best Pre-Workout Supplements for Runners 2023
Legion Pulse Pre Workout Supplement
Sale
LEGION Pulse Pre Workout Supplement - All Natural Nitric Oxide Preworkout Drink to Boost Energy, Creatine Free, Naturally Sweetened, Beta Alanine, Citrulline, Alpha GPC (Grape)
100% ALL NATURAL PRE WORKOUT POWDER. Pulse is a naturally sweetened and flavored pre workout supplement that contains large and effective doses of the best science-backed ingredients, including those found in many nitric oxide supplements: L citrulline malate, betaine, beta alanine and alpha gpc.
BOOSTS ENERGY & FOCUS. Mix a serving of this preworkout for women and men with water, swig it down, and get fired up and zeroed in and crush your workout . . . and without the jitters, upset stomach, or post-workout crash.
ENHANCES STRENGTH & ENDURANCE. This all natural preworkout powder is a nitric oxide booster and helps you push more weight and reps, get bigger and better pumps, and gain more muscle and strength.
GUARANTEED RESULTS OR YOUR MONEY BACK. If you're not 100% satisfied with this preworkout for men and women, just notify us and we'll give you a prompt and courteous refund on the spot. No complicated forms and no return necessary.
THE MAN BEHIND THE BRAND. Tired of the exaggeration and lies of the workout supplements industry? So was Mike Mathews, international bestselling fitness author with over a million books sold, and that's why he created Legion Athletics.
Review: Easily one of the highest rated pre-workout supplements on the market in 2023, Pulse by Legion Athletics packs a serious punch.
Made with all natural ingredients that boost strength, energy, and endurance, Pulse contains L-Citrulline, Caffeine, Ornithine, and Beta-Alanine that work together to keep you at your best from start to finish.
Pulse is 100% natural and contains no harsh stimulants or any other ingredients that can sometimes cause jitters, stomach aches, or post-workout crashes.
Pros
Made with all natural ingredients.
Great taste.
Backed by scientific research.
Contains caffeine for an extra physical and mental boost.
Cons
Takeaway
A surefire way to stay at your physical and mental best throughout a run, Pulse is easily one of the best pre run energy supplements available.
BioSteel High Performance Sports Mix
Review: BioSteel was one of the best-kept secrets in the supplement world for a very long time.
It is highly effective before, during, and after any type of exercise – especially running.
Players from the NHL, NBA, and NFL found out about this fantastic product long before it became mainstream and were filling up the classic green Gatorade sideline bottle with this stuff.
Packed full of BCAAs and made without sugar or caffeine (no energy crash!), BioSteel contains several potent amino acids, minerals, and vitamins to keep you at your best throughout your run.
It also assists in building lean muscle mass, replenishing electrolytes, and immune system maintenance.
Pros
Made with all natural ingredients.
Vitamin B Blend is water-soluble and plays important role in metabolizing proteins and carbs.
BCAAs are quickly absorbed and provide energy + mental clarity.
Assists in recovery and reduces fatigue.
Cons
Takeaway
One of my all-time favorite products, BioSteel is easily one of the best pre workout supplements for running.
It is worth every cent of its hefty price tag – this is a classic case of "you get what you pay for."
MusclePharm Assault Pre-Workout Powder
MusclePharm Assault Sport, Blue Raspberry - 30 Servings - Pre-Workout with Caffeine, Acetyl-L-Carnitine, Taurine, L-Glycine, Creatine Monohydrate, Beta-Alanine & Betaine Anhydrous
POWERFUL PRE-WORKOUT POWDER - Designed specifically for the modern-day athlete, MusclePharm Assault Sport is a great-tasting pre-workout packed with ingredients to help you attack your training, right out of the gate.
100% TRANSPARENT - Our formula contains no proprietary blends, so you know exactly what you're taking: 250mg caffeine anhydrous, 3g creatine monohydrate, 1.75g Beta-Alanine, 1.5g Betaine Anhydrous, 1g Taurine, 1g L-Glycine & 250mg Acetyl-L-Carnitine.
SAFE TO USE - This pre-workout is banned-substance tested and certified by Informed-Choice, so athletes can take it with confidence. It also has zero calories, zero carbs, and contains no artificial dyes.
THE ATHLETES COMPANY - Since 2006, we've been striving to help professional athletes and everyday active individuals reach their maximum potential with the most scientifically advanced, safe, and nutritious sports supplementation products possible.
Review: MusclePharm really did a fantastic job with this particular product. Chock full of ingredients that promote maximum energy, strength, and recovery, Assault performs well pretty much across the board.
Beta-alanine, L-Glycin, and Creatine monohydrate certainly mesh well together to enhance muscular endurance.
This product also contains both caffeine and taurine, which increase energy + focus, reduce fatigue, and may even help to reduce inflammation.
Pros
Increases endurance and power.
No artificial dyes.
Contains creatine, beta-alanine, and caffeine.
All ingredients are clinically proven.
Cons
Occasionally excess foam when product is mixed.
Takeaway
Assault certainly offers a lot and comes at a reasonable price.
Definitely can't go wrong with this product – it certainly classifies as a good pre workout for running, especially with the added bonus of creatine monohydrate.
Red Leaf Pre-Workout Energizer Powder
Red Leaf Pre Workout Energizer Powder, BCAA's, Beta-Alanine, Amino Acids and Green Tea for Immune Support and Preworkout Energy, Natural Cranberry Lime Flavor - 30 Servings
Caffeine: Red Leaf Pre Workout contains 40 milligrams of pure caffeine per serving for a mild, gentle energizing boost without jitters or an energy crash
Beta-Alanine: 1.0 grams of beta alanine per serving for improved muscle endurance and stamina. This amino acid activates a natural histamine response in the body, which may result in a tingling, itching feeling. With continued use, this sensation will diminish.
BCAA's: Red Leaf Preworkout contains 1,000 milligrams branched chain amino acids per serving, which help your muscles recover after exercise
Red Leaf Pre-Workout is a healthy, clean alternative to over-caffeinated pre workout powders and energy drinks, and is also enjoyed as a replacement for coffee
Red Leaf is a family-owned company whose products are produced in a GMP Certified Facility in the United States
Review: Red Leaf Pre-Workout Energizer offers a great blend of antioxidants, Glutamine, BCAAs, and beta-alanine.
It also has a mild dose of caffeine, which is great for individuals who are more sensitive to it and occasionally prone to crashing after ingesting larger amounts.
Red Leaf stays true to its name by combining Cranberry and Green Tea Leaf extract that really gives this product a clean, refreshing taste.
Finally, everything that goes into this supplement is produced and put together in a GMP-Certified facility to ensure purity and potency.
Pros
Great tasting.
Mild dose of caffeine for those with sensitivity issues.
Nice blend of BCAAs, Glutamine, and Beta-Alanine.
No artificial colors or harsh stimulants.
Cons
May contain a bit too much sucralose (depending on individual taste).
Takeaway
Red Leaf is consistently ranked as one of the top options when determining the best pre workout supplements for long distance running.
It packs a ton of useful ingredients into one potent formula and really helps you to grind out mile after mile while still leaving you feeling great mentally and physically.
USDA Certified Organic Muscle Pre-Workout Powder
Organic Muscle Superfood Pre Workout Powder for Men & Women, Lemon Berry - USDA Organic Preworkout Supplement for Endurance - Vegan, Natural, Plant-Based, & Low Caffeine Pre-Workout Energy Powder
ENHANCE STRENGTH, FOCUS & ATHLETIC PERFORMANCE: Harness the power of 20 superfoods with Organic Muscle's Superfood Pre-Workout. Help elevate your athletic performance and enhance focus with 150mg of naturally sourced caffeine and delicious Lemon Berry flavor.
NO JITTERS, NO CRASH: One scoop of our Pre-Workout formula ensures a sustained energy release and is easy on the stomach. Say goodbye to nasty side effects like jitters, itchy skin, and post-workout crashes. 1 scoop per serving. 20 servings per container.
UNRIVALED CLEAN ENERGY: Each serving is packed with nootropics, nutritious vitamins, antioxidants, and micronutrients so you can look and feel your best. Our supplements feature ingredients like matcha to support energy and turmeric to protect your immune system.
USDA ORGANIC NUTRITION: Our Superfood Pre-Workout is USDA organic, keto-friendly, and formulated to maximize workout gains. Each of our supplements are plant-based, non-GMO, and made without added sugars, preservatives, and artificial sweeteners.
SUPERCHARGE YOUR STAMINA AND STRENGTH: We revolutionized the supplement industry by offering products that are honest and designed to fuel your performance. As you can tell, we're not just here for the workout – we're here to help you invest in your journey to wellness.
Review: The world's first completely organic pre-workout supplement certainly has created quite a large fan base in the running community.
It certainly doesn't hurt that it is made up of quality ingredients such as Maca, Acai, Yerba Mate, Green Tea, Beet Root, and many more.
It definitely is a solid source of natural fuel that leaves you feeling energized and focused. Overall stamina is also greatly increased as well, especially since it doesn't contain any synthetic sugars or artificial sweeteners.
Organic Muscle has also done a great job with creating three unique blends of organic ingredients, herbs, and superfoods – vascularity & pump blend, (beet root, pomegranate, acai) energy, focus, & stamina blend, (coconut water, ginseng, yerba mate, maca, and others) and an antioxidant & metabolic boost blend (green tea, goji berry, cranberry, blueberry, niacin).
Pros
Certified USDA organic.
No artificial sweeteners or processed sugars.
Ingredients are easily processed by the body.
Upgraded formula dissolves easily in water and tastes much better.
Cons
Doesn't contain any BCAAs or Glutamine.
Takeaway
A great all-around product, USDA Certified Organic Muscle really backs up their claims of creating one of the best pre run energy supplements on the market today.
Mixing this product with a source of BCAAs and Glutamine creates a fantastic one-two punch.
RARI Nutrition - INFINITY Pre Workout Powder
Sale
RARI Nutrition Infinity Pre Workout Performance - Pre Workout for Women and Men, High-Performance Energy Powder - 30 Servings - Strawberry Lemonade
Natural energy boost - Infinity Pre-Workout Performance delivers natural energy to help maintain the pump and focus through your most intense workouts. Great pre-workout for women and men alike.
Fight muscle fatigue - Decrease muscle fatigue with this powerful pre workout vegan formula, designed to help you push through even the toughest of workout sessions and support your overall strength.
High performance - Elevate your exercise routine with this keto pre workout supplement, packed with ingredients to help you promote strength and performance in your workouts.
Delicious flavors - Enjoy the taste of our natural pre workout powder, available in four mouth-watering flavors: Blue Raspberry, Candy Watermelon, Sour Gummy Worm, and Strawberry Lemonade. Add 1 scoop to 8-12 fl. oz. of water 20-30 minutes before training.
Rise Above with Real Ingredients - RARI Nutrition aims to provide the sports nutrition industry with the highest quality products on the market today. All our products are GMP quality, made in the USA, and third-party tested for purity. These products are free from dairy, gluten, and unnecessary fillers – providing you with a wholesome and healthy fuel source.
Review: RARI Nutrition has bioengineered this product to provide clean energy and lasting strength + endurance by utilizing only the best natural ingredients available.
Each one is scientifically dosed to achieve maximum performance benefits without any unnecessary fillers.
Infinity also ensures that there are no intra or post workout crashes by leaving out carbs, sugars, and any other substances that can lead to fatigue or jitteriness.
Pros
All-natural ingredients.
Exact doses without unnecessary filler.
Great taste.
Lasting energy without a crash.
Cons
Powder clumps on the bottom at times.
Takeaway
Definitely a great pre workout supplement that does an admirable job harnessing the latest in sports science and nutrition.
Not having to worry about crashing in the middle of a long run is always nice, as is the peace of mind provided by the GMP lab certification.
Naked Energy – All Natural Pre Workout Powder
Sale
NAKED nutrition Naked Energy - Pure Pre Workout Powder for Men and Women, Vegan Friendly, Unflavored, No Added Sweeteners, Colors Or Flavors - 50 Servings
CLEAN PRE WORKOUT SUPPLEMENT: Naked Energy is a vegan pre workout powder manufactured in the USA with 10 High-Quality ingredients using amino acids, vitamins and caffeine from unroasted coffee beans.
VEGAN FRIENDLY: A vegan pre workout energizer, with no added sugars, fillers, artificial sweeteners, colors or flavors. Pairs great with a post-workout shake using our Vegan Protein powders to build muscle.
YOUR BEST WORKOUT PARTNER: Designed specially to enhance athletic performance.** Take as a pre workout drink mix to get clean energy in the gym. Feel the pure, healthy energy needed for a workout, not like you may have a heart attack.
THIRD-PARTY TESTING: Like all Naked Nutrition products, our clean pre workout for men and women is independently third-party tested for purity, safety and nutritional value.
MAXIMUM NUTRITION: Our pure preworkout contains 333mg of Vitamin C, 40mg of Vitamin B3, 667mcg of Vitamin B6, 333 mcg of Folate, 47mcg of Vitamin B12, 27mcg of Calcium, 200mg Caffeine and 1mg of Creatine.
Review: Naked Energy is an all-naturally derived pre workout supplement that is also vegan friendly. It contains ten high quality ingredients including amino acids, vitamins, caffeine, and creatine.
This particular product is unflavored and doesn't use any artificial sweeteners or additives.
Pros
Keeps things simple by using only ten high quality ingredients.
Includes creatine to help promote endurance and faster recovery.
Vegan friendly.
Caffeine is sourced from unground coffee beans for maximum absorption.
Cons
Not everyone will be a fan of the "no taste" experience.
Takeaway
A really unique product that caters to many different types of dietary habits – it certainly holds its own on a performance-based ranking as well.
Although some may not prefer the absence of any taste or flavor, Naked Energy is a no frills or gimmicks product that does what it says it will.
Truwild Motion Plant Based Vegan Pre Workout Powder
Sale
TruWild Motion All Natural Pre Workout Powder Drink Mix for Men & Women w/No Jitters or Crash – Whole Food Plant Based Vegan – Organic w/Electrolytes + BioPerine – 20 Servings (Coconut Raspberry)
PLANT BASED ACTIVE FUEL // Motion is a plant based vegan pre-workout supplement manufactured in the USA. The ingredients were created using natural science to help athletes push new boundaries.
STAY ACTIVE LONGER, PUSH HARDER AND STAY HYDRATED // Typical pre workout drinks fall short because they are optimized for an hour of indoor exertion. That's why we went beyond. Motion uses 5-trademarked ingredients to deliver long-lasting, sustainable energy, complete hydration, and elevated performance. Specially formulated so that you can conquer the biggest mountains, waves, or races.
WE CARE ABOUT YOU // No Chemicals, Fillers or Synthetic Stimulants, Non-GMO ingredients, Vegan, and Gluten-Free. All products are produced in a cGMP facility. No jitters or crash, just pure sustained energy.
WHOLE FOOD NUTRITION // Motion preworkout contains 3 natural sources of natural caffeine-- green tea, yerba mate and green coffee bean. Potassium enriched coconut water. Nitric Oxide boost from beets and 6 natural adaptogens for increased VO2 max and immune support. Himalayan Pink salt for electrolytes and black pepper for absorption. Pomegranate for antioxidants, vitamin c and recovery. Naturally sweetened and flavored.
OUTDOOR INSPIRED (FOR THOSE WHO CHALLENGE THE WILD) // The only available outdoor approved pre-workout. Whether you are a hiker, boarder, runner, cycler, climber, yogi, crossfitter, fighter, obstacle racer or outdoor athlete. Motion will deliver premier functionality to help you excel at your passion of choice. A perfect supplement for cardio activity 1000mg of Peak O2 will increase your VO2 Max & power levels
Review: Specifically designed for outdoor athletes, Motion is a pre workout supplement that uses natural science to deliver long lasting energy, hydration, and performance.
Like all other Truwild products, Motion is vegan friendly and gluten-free. It also contains many ingredients that other products listed in this guide don't have – which isn't necessarily a bad thing.
Green coffee bean (caffeine), Himalayan pink salt (electrolytes), and black pepper (absorbtion) combine with several other more common ingredients to create a potent and effective pre workout formula.
Pros
Unique and all natural ingredients.
Designed with runners specifically in mind.
Easy on the stomache.
Plant-based.
Cons
Lack of BCAAs and true strength building compounds.
Takeaway
This is a truly unique product that brilliantly combines a ton of simple, all-natural ingredients to create one of the best pre workout supplements for marathon runners and other long distance endurance athletes.
Despite not containing creatine, glutamine, or any other BCAAs, the plant based formula of Truwild still is exceptionally effective.
Ora Organic Pre Workout Energy Powder
Sale
Ora Organic Pre Workout Powder for Men and Women Berry Beet Flavor- Vegan Certified Organic, Soy-Free, Dairy-Free, Gluten-Free- Provides Jitter-Free Energy Boost for Women & Men, 20 Servings
The Cleanest Pre-workout, Organic, Vegan and Manufactured in the USA*: Our certified organic pre workout powder is made in California from natural & powerful plant sources. No Beta Alanine, an ingredient that causes your skin to feel tingly.
Great for Those Sensitive to Caffeine, Jitter Free, No Crash, Natural Boost: Supports endurance, focus, and stress relief for a better workout thanks to a completely organic blend of Ashwagandha, rhodiola, cordyceps mushroom and ginseng. Our carefully formulated Smooth energy boost with minimal comedown thanks to 90mg of caffeine from organic green coffee beans, organic yerba mate and organic matcha.
Promotes Healthy Blood Flow: Contains nitric oxide boosting beet and pomegranate to support healthy blood flow to key muscle groups. These active ingredients come together in a delicious natural raspberry lemonade flavor!
Easy Use and Great Versatility: Simply mix 1 scoop of our vegan pre-workout into 1 cup (8oz) of water or add to your favorite smoothie. We want you to love your Ora product, that's why we offer a 60-day money back guarantee - if you don't love it, you don't pay.
Trusted, Transparent, & Third Party Tested: Unlike other pre workouts claiming to be clean, Renewable Energy is completely free from artificial stimulants, uses ORGANIC sources of caffeine, and is third party tested for purity and safety. Our test results for our products can be found online.
Review: Another product that utilizes mostly fruits and vegetables, Ora Organic does wonders for the digestive system.
It ensures a focused, high performance run that is entirely fueled by natural sources – all without any stomach issues or energy crashes.
Pros
USDA Certified Organic.
No sugar or extra flavors.
Yerba Mate provides a clean source of BCAAs and antioxidants.
Gluten-free.
Cons
Takeaway
Easy to recommend a product that makes good use of so many natural ingredients.
Featured on ABC's "Shark Tank", the team behind this product is extremely passionate and dedicated to delivering the best pre workout supplement possible.
ATHLEAN-RX X-CITE Pre Workout Supplement
ATHLEAN-RX X-CITE Pre Workout Supplement with Beta Alanine, Creatine HCL, Betaine Anhydrous, Taurine, Choline Bitartrate, Caffeine Anhydrous & Guarana, Jolly Watermelon Pucker, 22 Servings
IMPROVED PERFORMANCE BACKED BY SCIENCE. Top pre workout with creatine HCL clinically proven to get results.
ALL NATURAL PRE WORKOUT FOR WOMEN & MEN. Contains no fillers, substitutes, or harmful chemicals.
BOOSTED FOCUS AND SUSTAINED ENERGY. Caffeine & guarana with amino acid taurine produce energy and alertness without the side effects.
REDUCED POST TRAINING FATIGUE. Preworkout powder with beta alanine increases endurance and recovery.
TESTED, TRUSTED, TRUTH IN EVERY BOTTLE. No proprietary blends. Only quality ingredients to improve your gains.
Review: Athlean-RX has been a top performer in the pre-workout supplement industry for a while now.
They consistently make great products that are almost always reviewed favorably – their supplements receive rave reviews and are very high quality.
X-CITE has included creatine HCL to help with performance, endurance, and strength while also keeping beta-alanine, caffeine & guarana, and several amino acids to round out the rest of the formula.
Pros
All-natural.
No proprietary blends.
Sustained energy.
Improved mental focus.
Cons
Takeaway
X-CITE is a fantastic option and clearly one of the best pre workout supplements to take before running.
It serves as both a clean source of fuel as well as a strength/endurance catalyst due to the extra amino acids and creatine HCL. Can't recommend this particular product enough!
Jacked Factory Nitrosurge Pre Workout Supplement
NITROSURGE Pre Workout Supplement - Endless Energy, Instant Strength Gains, Clear Focus, Intense Pumps - Nitric Oxide Booster & Preworkout Powder with Beta Alanine - 30 Servings, Sour Peach Rings
Pre Workout Powder for Energy, Strength, & Blood Flow: Nitrosurge is a creatine-free pre-workout for men and women, formulated with evidence-based ingredients that boost nitric oxide (NO), energy, and strength for hours on end. As a best rated pre workout supplement , Nitrosurge delivers peak performance, laser focus, and intense pumps every single training session.
Best Pre-Workout Supplement for Athletes & Gym-Goers: We went the extra mile to create a science-backed, pre workout powder that helps improve body composition and athletic performance without the side effects of harsh stimulants and banned ingredients. Nitrosurge contains clean, effective, and pure ingredients that athletes and gym-goers can count on, including L-Citrulline, Betaine Anhydrous, Beta-Alanine, Caffeine, L-Theanine, and more.
Nitric Oxide Boosting Pre Work Out Supplement: Nitrosurge elevates muscle pumps during training thanks to clinical doses of L-citrulline and betaine anhydrous — two proven nitric oxide boosters. Feel the satisfaction of skin-tearing pumps every time you hit the gym with this best-rated pre-workout supplement.
Ingredients Backed by Science. Nitrosurge pre-workout powder optimizes the key components of athletic performance — energy, mental sharpness, focus, muscle pumps, strength, and stamina — with ingredients that are backed by science and clinical research.
Manufactured in the USA in a cGMP-Certified Facility. Unlike many sports nutrition pre-workout products, Nitrosurge preworkout powder drink is free from artificial fillers, food dyes, and banned stimulants. Experience lasting energy that keeps you in the zone when it matters most — no crashes or jitters.
Review: Nitrosurge is a quality pre workout supplement that is made in the USA – it features a really in-depth clinically dosed formula to ensure noticeable results quickly.
Perfect for runners due to the three-pronged combination of energy, focus, and endurance.
Pros
Clinically dosed formula.
Research backed ingredients.
No fillers or dyes.
Near instant mental focus and lasting energy.
Cons
Can cause difficulty sleeping if consumed too close to bedtime.
Takeaway
Not just for use before lifting or bodybuilding, this is another good example of a quality pre-workout supplement that can have a huge positive impact on your running experience and baseline performance.
EVERTRAIN PRE - Clean Pre Workout Powder
EVERTRAIN PRE - Premium Clean Pre Workout Powder with Natural Flavors and Colors - Strength, Energy, and Muscle Building Supplement, 25 Servings (Fruit Punch)
100% SATISFACTION GUARANTEE: Feel stronger and healthier or your money back. No questions asked!
EVERTRAIN PRE: A premium formula built to optimize your training. Our high quality, clinically reviewed ingredients provide sustained energy, superior focus, and increased endurance.
SIMPLY BETTER RESULTS: It's now easier to train smarter, harder, and longer. EVERTRAIN PRE uses six clinically backed trademarked ingredients (CarnoSyn, Nitrosigine, AstraGin, elavATP, L-Citrulline Kyowa Quality, and TheaKalm) and zero proprietary blends.
NATURAL FLAVORS & COLORS: Evertrain products are developed, sourced, and tested with one thing in mind: quality. You'll never find any artificial fillers, unnatural dyes, empty hype, or false promises.
NON-GMO & BANNED SUBSTANCE FREE: It should be clear what's in your supplements. We maintain our commitment to creating only the highest quality formulations, which is why EVERTRAIN PRE is a NON-GMO and banned substance free pre-workout supplement.
Review: PRE uses six clinically backed ingredients to provide sustained focus, strength, and endurance. Everything in the formula is naturally sourced and free from artificial fillers or coloring.
Evertrain is known for creating great tasting products and PRE is definitely no exception – each of the three flavors is delicious!
Pros
All-natural ingredients.
Nitric Oxide booster.
Heightened cognitive function.
Easy on the digestive system.
Cons
Doesn't contain glutamine.
Takeaway
This product really locks you in mentally before heading out on a run – which is often half the battle, especially when tackling longer distances.
PRE really helps with sustained endurance too.
That's just a small sample of some of the products and science-based nutrition that can help you achieve peak performance when engaging in an endurance sport like running.
It's really important to research and experiment with a few different supplements in order to figure out what works best for you. Remember, there is no "one size fits all" pre workout formula for running – everyone will respond to a product differently.
Whatever way you look at it, investing in a good pre workout supplement will certainly pay dividends in the future – proper nutrition plays a huge role in strength, endurance, and mental focus.
Please engage with our fantastic community by leaving a comment below with any questions or thoughts about this article – it's always great to hear from our readers and get a chance to interact with everyone!
Our newsletter is also a great source of information, so subscribe today in order to get notified whenever new content gets posted to the site.