Best Pre-Workout and Recovery Drinks for CrossFit + TOP 15 Supplement Reviews 2019
Should you or shouldn't you?
Do you really need a pre-workout to bang out your next WOD or Metcon? Is a pre-workout for CrossFit worth it?
Arguably, a pre-workout is not a necessity to achieve success at the box, and with the bad rap pre-workouts have it is understandable if you are leery of giving them a go.
I will tell you what I know:
Personally, the right pre-workout drink has been a helpful tool for me to meet fitness goals and get a little boost or pick me up right when I need it.
The best pre-workout for CrossFit can increase strength, endurance, cardio capacity, lean muscle and give you a little stimulation to finish the WOD as strong as you started it.
I will go over 5 benefits the right pre-workout can offer the CrossFit Athlete, share with you what top CrossFit Athletes use to power up, and review 15 of the best pre-workout for CrossFit formulas on the market today.
The Super 5 – Key Elements to Look for in a Pre-Workout for CrossFit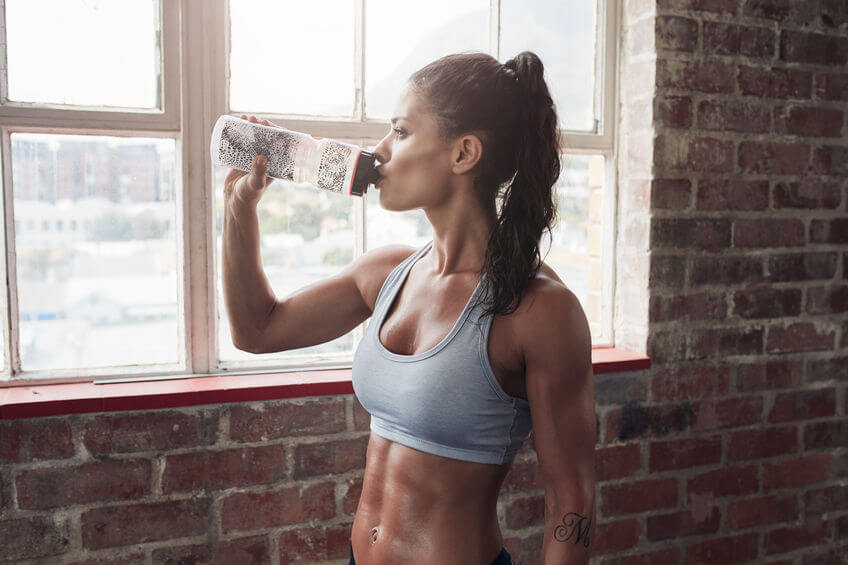 Strength
When you are reaching for a new PR on the deadlift, clean and jerk or snatch, strength and form are key.
Look for pre-workouts with strength increasing ingredients like Beta Alanine, Alpha GPC, Creatine and Citrulline Malate to give you a boost and gain a new personal best on your lift.
Endurance
CrossFit is no joke, it's tough, and you probably already know that.
If you have ever found yourself lagging and dragging near the end of the workout you can appreciate how important endurance is.
When you are AMRAPPING a round of Box jumps, kettlebell swings and ring dips, even 15 minutes can seem impossible.
Enter the endurance PreWOD drink.
Endurance supplements like Betaine, Caffeine, Tyrosine and Beta-Alanine (again) allow you to go the extra mile and finish strong.
Hydration
During the 2015 CrossFit Games Annie Thorisdottir was forced to abandon a workout during the games because she overheated during a Murph routine. She could not stand up and her vision began to blur.
The episode eventually caused her to withdraw from the CrossFit games that year as her body took a few days to recover.
The problem?
Too much heat and not enough hydration. CrossFit athletes are known for pushing their body to the extreme, which leads to heat and sweat, buckets of it.
Sweating leaches important electrolytes from your body such as magnesium, potassium, sodium, calcium and so on.
It is not enough to drink just water. You need to replace these important electrolytes, and pre-workouts like SFH PUSH Pre-Workout and Ascent Pre-Workout are carefully crafted to replenish these electrolytes using natural sources like coconut water powder.
BCAAs
Branch chain amino acids include leucine, isoleucine and valine, which are called essential amino acids.
They are essential because our bodies do not make them, they must come from the food or drinks we consume.
Branch chain amino acids work to build lean muscle, and consequently, strength. They also help prevent catabolism, which is when your body uses muscle tissue for energy.
BCAAs preserve existing muscle.
Can't I just eat my BCAAs?
Yes, BCAAs are found in meat, seeds and other food sources.
But if your diet is not on point, or does not include a lot of BCAA rich food, supplementing can be a good way to get these amino acids in.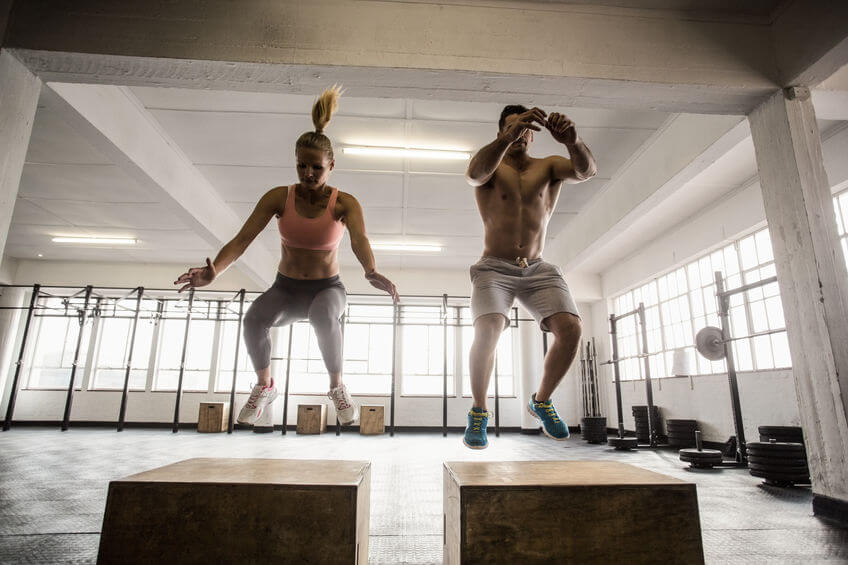 Energy
Let's be real here.
Sometimes you just don't want to get up and go to the box. Some days you are too tired to make the effort.
Or you do have the motivation to go, but maybe you believe you won't be able to give the workout your best effort.
Some folks find a little stimulation in the liquid form really helps. Some people drink coffee, or even green tea.
But a good pre-workout with a modest dose of stimulants may be just the thing to get you off the couch and on the way to the box.
Not all of the pre-workouts in this list contain stimulants, but I did include a few that can give you a small nudge, and there are one or two on the list that can give you a giant push, if that is your thing.
No judging here. Do what works for you.
Now I present to you, my list of the best pre-workouts for CrossFit!
TOP 15 Best Pre-Workouts and Recovery Drinks for CrossFit 2019
Review: This gentle pre-workout is a real food bases supplement that stands out among pre-workouts for the electrolyte content.
It can replenish electrolytes lost during your workout, it has a modest but helpful energy boost from just 150 mg of caffeine to give you the motivation to power through your WOD without making you feel sick or jittery.
This is a favorite of Katrin Davidsdottir, 2x Fittest Woman on Earth and one of the best pre-workout for crossfitters.
Pros
Modest 150 mg of caffeine.
250 mg or replenishing and hydrating electrolytes.
No artificial colors or flavors.
No added sugar. Sweetened with Monk Fruit.
Cons
Takeaway
Clean natural energy and replenishment all in one useful pre-workout.
Xendurance FUEL-5 Pre-Workout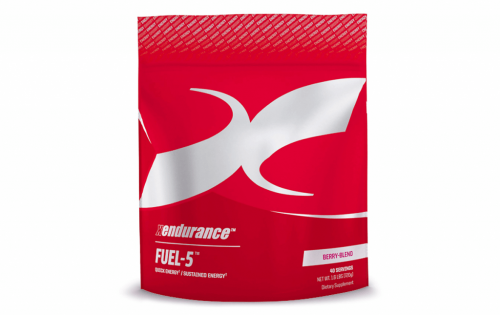 Review: This stimulant free pre-workout can be used before, during or after your workout to keep you hydrated and replenish essential electrolytes lost during your WOD or Metcon.
It also contains a carb complex to keep you fueled up and enhance endurance.
Pros
Carb complex supplies 17 g of carbs and 99 calories from Sweet potato and other sources.
B vitamin complex assists your body in restoring neurotransmitters.
Includes Lactate, said to support mitochondrial function and regulate glucose metabolism.
Cons
Contains sucrose, or standard white sugar.
Takeaway
A great drink to replenish electrolytes and fuel your cells for an intense workout without using harsh stimulants.
Genius BCAA Powder with Focus and Energy
Review: This Genius BCAA is one of my favorite BCAA supplements and a good pre-workout supplement for CrossFit because the BCAAs are fermented, which makes them easier for your body to use.
This drink contains just 100 mg of caffeine, just enough to give you a little push, without going overboard.
They add in focus enhancing citocholine so you stay present and in the moment during heavy lifts that need your full attention.
Pros
Light energy boost from 100 mg of Caffeine.
Fermented BCAAs build lean muscle making your next PR happen sooner.
Cognizin Citicholine gives you focus to concentrate & perfect your form.
Cons
Not the best tasting supplement.
Takeaway
Genius BCAA is a tool that will help you progress faster by encouraging focus and strength.
Naked Energy - All Natural Pre-Workout Powder
Review: Naked energy pre-workout may be ideal for Metcons with 200 mg of caffeine to fuel the cardio.
The addition of L-arginine increases NO and blood flow, along with improving aerobic capacity and reducing fatigue and fat.
Beta Alanine Increases muscular endurance if you happen to be doing heavy lifting. It also protects from the effects of lactic acid and fights fatigue.
Pros
50 servings per container make this a great deal.
200 mg of Caffeine, a decent energy boost.
Includes L-arginine which increases Nitric oxide, decreases blood pressure & increases blood flow.
Cons
Unflavored and unsweetened, tastes bad. Mix with a drink you like to mask the taste.
Takeaway
Best pre-workout before CrossFit Metcons with cardio and aerobic capacity enhancing ingredients.
Review: NF Sports Pre is used by Annie Thorisdottir and it is easy to see why. It has a nice kick with 200 mg of caffeine, and a host of performance supporting ingredients.
The formula contains Alpha GPC to help maintain focus, increase growth hormones and increase power output.
The addition of Betaine increases cell hydration, lowers the stress hormone cortisol and increases IFG-1.
Pros
200 mg of energy boosting Caffeine.
All natural, naturally sweetened with Erythritol and stevia.
Formula includes Creapure Creatine.
Cons
Takeaway
The abundance of focus and performance supporting ingredients make this one of the best pre-workout drink for CrossFit.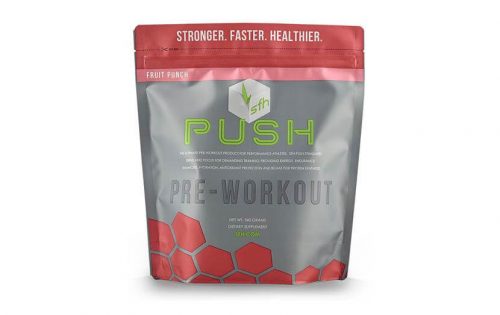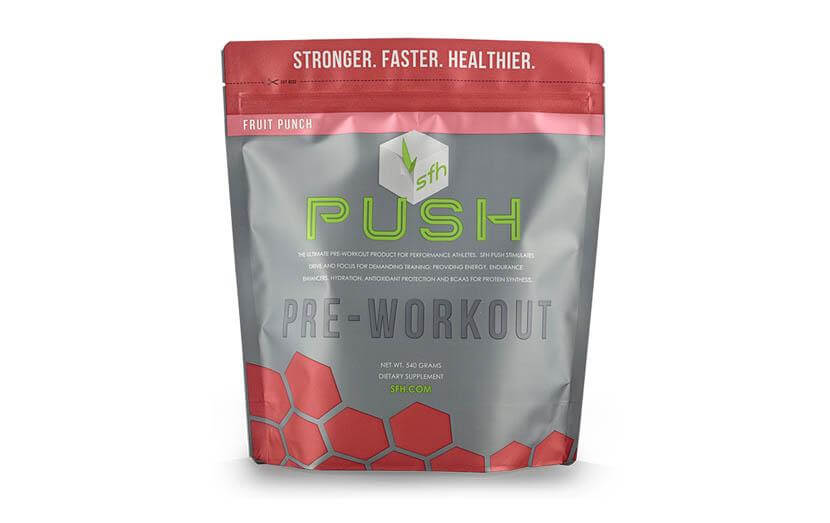 Review: Energy, Hydration and focus are what this pre-workout deliver. Used by CrossFit Athlete, Coach and Dietician Britt-Maughan, this science backed pre-workout will not disappoint.
SFH includes ingredients to reduce stress, increase endurance, energize your workout, replenish electrolytes and ward off dehydration and imbalance.
It is very low in calories and sugar and is made with natural ingredients. What's not to love?
Pros
135 mg Caffeine.
Coconut water powder supplies electrolytes and helps keep you hydrated.
Contains a generous dose of Quercetin, known to counter the effects of exercise induced stress.
Cons
Takeaway
One of the best supplements for CrossFit training in terms of endurance.
BSN AMINO X Endurance & Recovery Powder
Review: Amino X is a popular recovery during in the CrossFit Community.
CrossFit athletes give it their all during their time at the box and this amino x can help give something back.
This recovery drink is a tool that allows your muscle to rebuild faster thanks to the inclusion of BCAAs, the muscles building blocks.
The amino acids lessen muscle soreness and sufficient levels of these critical amino acids can prevent your body from using its own muscle as fuel, and preserve your lean body mass.
Pros
10 grams of amino acids in each scoop.
Amazingly, it tastes good.
Will not clump up or harden in the tub.
Cons
Some find the taste too sweet.
Takeaway
THE Recovery powder used by Rich Fronning, 4 time first place winner of the CrossFit Games.
PRE WOD - Cognitive Enhancing Pre-Workout Supplement
Review: PreWOD has what it takes to help you focus and power through your WOD or Metcon.
Caffeine and DMAE work together to energize you while focus enhancing Huperzine A and Taurine keep your head in the game so you can perfect your form and build a solid mind-muscle connection.
Pros
200 mg of Caffeine paired with DMAE Bitartrate for a decent energy boost without a crash.
Addition of Huperzine A allows you to focus.
Beta Alanine builds muscular endurance and lean mass.
Cons
Easily clumps and hardens from moisture and improper storage.
Takeaway
Heavy dose of energy providing and performance enhancing ingredients help you give it your all.
Review: FNX has powerful energy producing, nootropic and focus boosting compounds to make every session your best yet.
L-dopa increases dopamine and motivation. Beta Alanine increases power output and you will notice you can lift heavier with less muscle fatigue.
The three mushroom complex in FNX are unique to this pre-workout and they help your mind make new connections to strengthen the mind-muscle connection.
Pros
Mood elevating L-Theanine and L-Dopa.
Energy producing green tea and Yerba Mate.
Nootropic Mushroom complex helps build mind-muscle connection.
Cons
Takeaway
Contains several good supplements for CrossFit training, especially days when lifting is involved.
Onnit Total Strength + Performance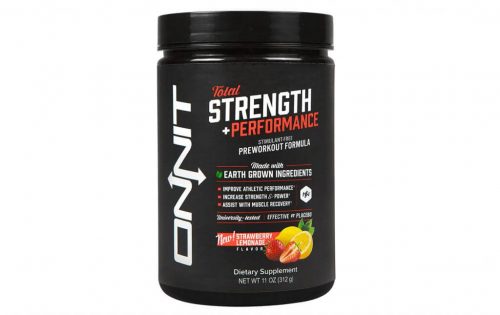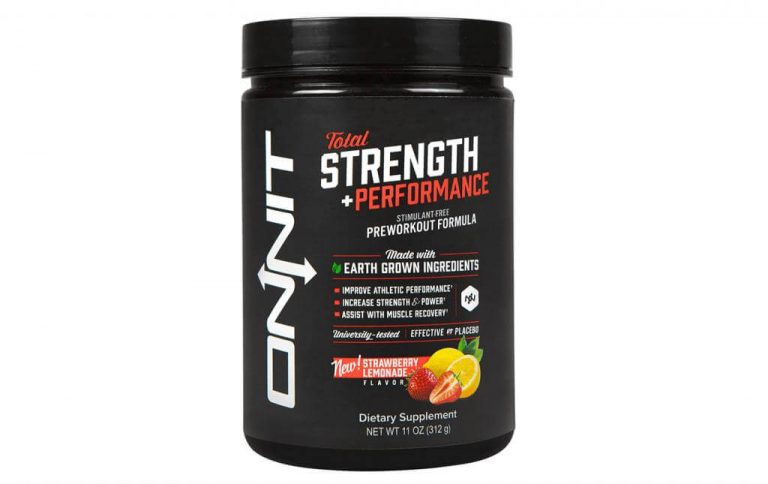 Review: Onnit Total strength Pre-workout is a stim free pre-workout that improves strength and power output, raises testosterone, reduces fatigue and works as a recovery supplement all without shaky, jittery stimulants.
Pros
5 grams of muscle building and preserving BCAAs.
Stimulant free formula.
Contains Testosterone boosting Longjack root.
Cons
Gritty and does not taste great.
Takeaway
Get Onnit and increase your lifting by as much as 10%. One of the best pre-workout for CrossFit 2019.
Review: PureWOD Pre-workout is a completely natural yet potent drink to power your WOD.
With a generous dose of caffeine from green tea, hydrating Coconut water powder and several muscle building, fatigue reducing and power increasing ingredients, you will be on your way to your next PR in no time.
Pros
Powerful 200mg of Caffeine from Green tea. Wow.
Coconut water powder provides a shot of electrolytes to replenish and hydrate.
Includes Muscle Building BCAAs.
Vegan, Paleo and all natural pre-workout.
Cons
Packaged in an awkward zip lock bag that is hard to dose and seal.
Takeaway
Strong and natural strength increasing pre-workout.
PALEOETHICS Vegan High Performance Recovery
Review: This recovery protein tea is made by Paleoethics, sponsor of the 2018 CrossFit games. The tea contains Magnesium and zinc to promote restful sleep for better nighttime recover.
A dash of pea protein assists in muscle repair and with just 15 calories per serving, you can enjoy this hot beverage anytime.
Pros
Cons
The pea protein may settle out.
Takeaway
Calming recovery tea is great as a bedtime beverage.
Genius Pre-Workout Powder
Review: All natural and stimulant free, this pre-workout will have you breaking new PRs and finishing strong thanks to innovative and scientifically proven ingredients like Beta Alanine, Alpha GPC and Ginseng.
This formula contains nothing artificial, no sugar, no calories, and it will get you results without giving you jitters.
Pros
Stimulant free.
Includes Alpha GPC to raise choline and put your mind in connection with your muscles.
With Carnosyn Beta Alanine to increase muscle strength and endurance.
Cons
Only 20 servings per container.
Takeaway
Get results with this clean stim free pre-workout.
Cellucor C4 Original Pre-Workout Powder
Review: If you want a pre-workout that will pump you up and give you explosive, stimulating energy, C4 is one of the best.
It contains Beta Alanine, proven ingredients for endurance, Caffeine for energy, and arginine for muscle fullness, increased NO and aerobic capacity. The C4 formula is used by CrossFit athlete Brook Wells.
Pros
150 mg of Caffeine.
Contains CarnoSyn Beta-Alanine for muscle endurance and increased cardio capacity.
Tyrosine and L-dopa increase dopamine for extra motivation.
Cons
Takeaway
This top rated pre-workout is one of the best pre-workout for HIIT and CrossFit.
Kill Cliff Ignite - Lemon Berry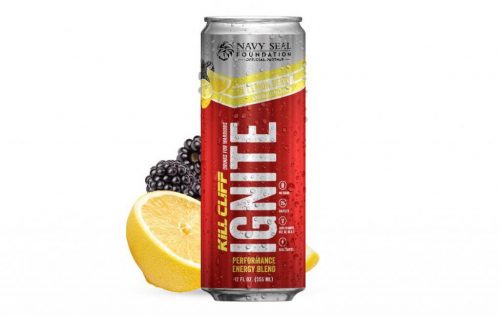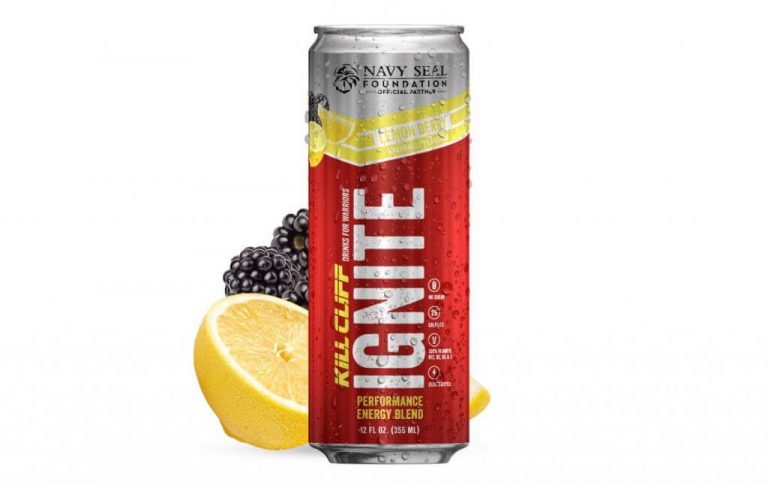 Review: Kill Cliff Ignite energy blend pre-workout energy drink rivals anything you can buy at 7-11.
It has no added sugar and is Keto, Paleo and Vegan friendly. It contains green tea and Ginseng for added energy and pep. Sold as a 12 pack of convenient single serve cans.
Pros
150 mg caffeine.
Just 25 calories.
Contains replenishing electrolytes and B vitamins.
Cons
Takeaway
Delicious, natural and invigorating energy drink, much better for you than the junk you find at a convenience store.
As we enter into the CrossFit Games Qualifications, why don't you pick up some of the best pre-workout for CrossFit as you get into the games.
Do you have your own favorite pre-workout? We would love to hear about it. Let me know in the comments below what you drink before your workout.
Help me out. I want to write an article about the best pre-workout meal for CrossFit. If you have any ideas, or a favorite preWOD meal write me in the comments section.
Don't forget to subscribe to the newsletter so we can let you know when new reviews and news come out!