TOP 17 Best Thermogenic Pre-Workouts & Supplement Reviews 2021
You're eating clean. You work out 4 or more days per week.
You get 8 hours of sleep a night, stay hydrated and keep partying to a minimum.
You are checking all the right boxes.
So…
Once you have these basics out of the way it's time to take your game to the next level.
Let's face it, the basics can get you pretty far, but if you want that extra nudge, that extra edge, a thermogenic fat burning pre-workout might just be your secret weapon to help you meet your fitness goals.
If your goal is to lose fat and get a more defined body a thermogenic fat loss pre-workout is a useful tool.
With that said…
It's time for blast off! Let's take a look at the top 17 best fat burning pre-workouts now!
TOP 17 Best Thermogenic Pre-Workout Reviews 2021
How do You Decide which is the Best Thermogenic Pre-Workout?
To help you decide I have compiled a list of the best thermogenic fat burning ingredients, how and why they work, and made a list of 17 of the best thermogenic pre-workouts for you to check out.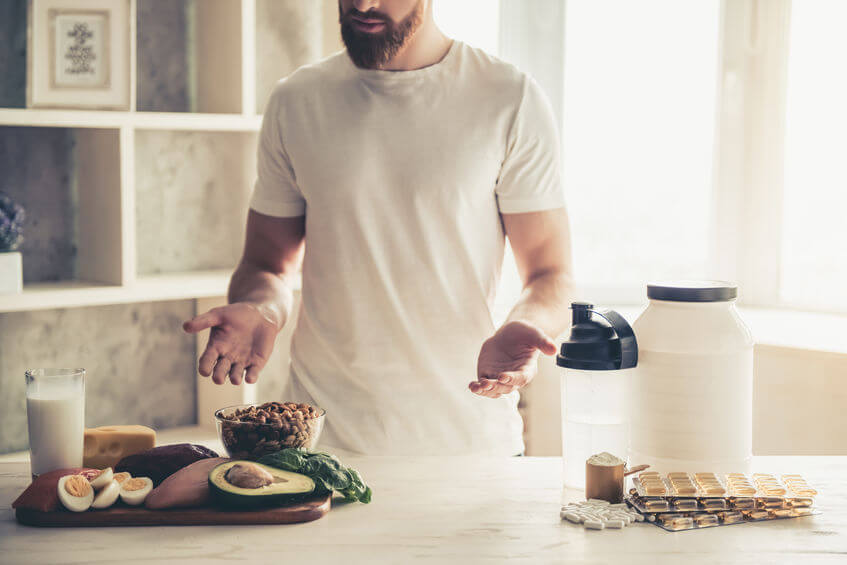 What is Thermogenic Pre-Workout?
A Thermogenic pre-workout is a supplement you take before you exercise that has the effect of burning fat.
These pre-workouts also often contain ingredients that:
Why These Ingredients are in Your Thermogenic Pre-Workout
Here is a list of some ingredients you might find in a Thermogenic pre-workout with a short blurb about what they may do:
Creatine
Creatine is a popular supplement that can increase power output, lean body mass, and even help ward off the effects of too little sleep, although it is NOT a stimulant.
Creatine is well studied and it can increase muscle volume and has a host of other benefits, which is why it is so popular. See our complete guide to creatine here.
Huperzine – Club Moss
Huperzine preserves acetylcholine, a learning neurotransmitter. So why is it in some thermogenic formulas?
It increases focus and improves memory.
Also, it is neuroprotective and may be included to balance the negative effects of other ingredients in the thermogenic formula.
Scutellaria – Chinese Skullcap Baicalin
This supplement may increase fat burning and also reduce anxiety, helping to balance the effect of other ingredients that are thermogenic, but cause anxiety.
Coleus Forskohlii
An herb that may help shed fat by increasing cAMP and raising testosterone.
Interestingly it also increases bone density and the effects may be more effective in men than women.
Ursolic Acid – Holy Basil
A common compound found in apple peels, grape skins and cranberry juice, among other plant sources.
Claimed to lower fat and increase lean muscle. May increase IGF-1 (Insulin Growth Factor)
Hordenine
Being studied for use as a stimulant and fat burner. May be a noradrenaline reuptake inhibitor, but more science is needed to back up these claims.
Synephrine
Similar to but weaker than ephedrine, a known fat burner. One study showed a temporary increase of metabolism by 65 calories after ingestion.
Yohimbine
This ingredient really works to burn fat, but it also comes with some undesirable side effects like unease and making one feel "antsy" because it increases adrenaline.
It is also a stimulant and if you eat before or while taking it, you may lose the effect. This ingredient is often paired with skullcap, probably to reduce anxiety.
Capsaicin
Found in hot chili peppers and basically all peppers to a degree, capsaicin may be listed as "Cayenne" in supplements.
It is a known and tested fat loss supplement. Capsaicin has been shown to assist fat oxidation and create body heat, causing a thermogenic effect.
While it is a fine supplement, I prefer to get Capsaicin in regular doses by using a good hot salsa or hot sauce.
TTA Tetradecylthioacetic Acid
This supplement is not well studied and is hard to find except in pill or powder form.
It appears to be good at inhibiting fat gain after eating and proponents claim it removes fat from the blood and places it in muscle tissue where it can be burned, instead of stored as body fat.
Green Coffee Extract
May reduce weight and fat mass, but the studies were done by those with a commercial interest, so more unbiased testing is needed.
Caffeine
Tried and true stimulant and fat burner found in coffee and other plant sources. Easily the most popular and common ingredient found in thermogenesis formulas.
Proven to increase power output, aerobic capacity, fat oxidation, and metabolic rate. As much as I love caffeine, it also has its downsides, such as keeping you awake at night, making you jittery or anxious if you take too much, and you can become tolerant to the effects.
Salvia Officinalis
Increases metabolism, reduces blood sugar, makes one more insulin sensitive and reduces belly fat.
Guayusa
Contains caffeine, polyphenols and antioxidants.
Eria Jarensis
N-Phenethyl Dimethylamine – a feel-good supplement that is somewhat new on the pre-workout scene.
Increases Dopamine and Noradrenaline. Dopamine makes you feel nice and increasing Noradrenaline can help burn fat.
There are not many studies on this supplement, so take at your own risk.
I have not tried this supplement, but ingredients that make you feel good and burn fat tend to get banned, so try it while you can.
Theobromine
The Greek roots of the name of this supplement mean "food of the gods". This supplement is derived from Cacao beans.
It is found in chocolate and is also a metabolite of caffeine. Theobromine has a stimulatory effect and is similar to caffeine in both its stimulation and thermogenic properties.
Dicaffeine Malate
A milder, longer-lasting, crash-resistant form of caffeine.
Theanine
May help with anxiety and calm, and act as an antidote to some of the anxiety-producing effects of other thermogenic compounds.
Grains of Paradise – 6 Paradol
A cousin of ginger, this pungent spice is an anti-obesity and anti-diabetic compound that may boost testosterone, but more study is needed to confirm this.
Also said to burn hard to access brown adipose fat.
Higenamine – Nandina Domestica
A beta-adrenergic receptor agonist that can reduce fat mass, similar to ephedrine and synephrine.
Thermogenic Pre-Workout FAQs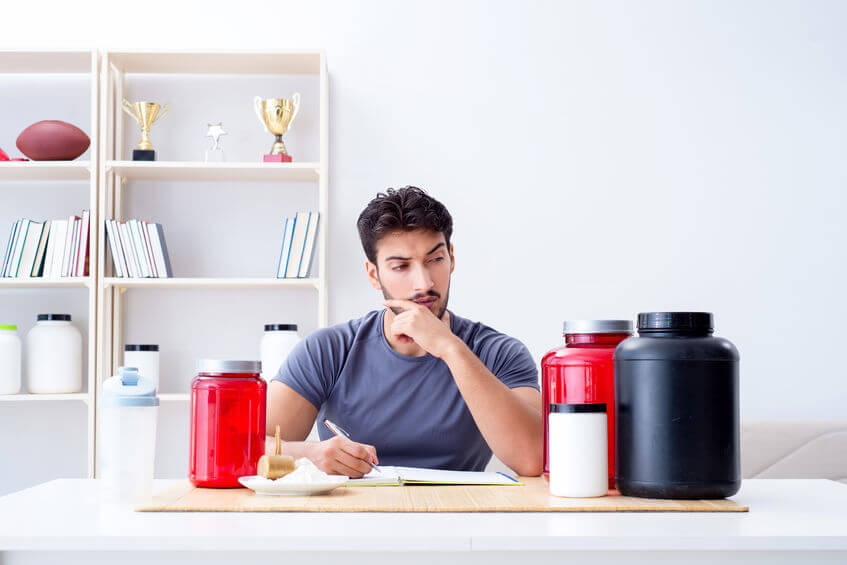 Should I Take a Thermogenic?
That's up to you.
If you want to lose weight, burn fat or define your muscles by lowering your body fat percentage, thermogenic ingredients might be just the tool you need to get the job done.
Previously in this article, I defined the best thermogenic ingredients, so by all means, take a look.
You need to do the research on your own and decide what is right for you and your body.
Are Thermogenics Dangerous?
Again, you need to do your own research. While most thermogenic ingredients out there are safe, there are some dangerous stimulants out there.
DMAA and Ephedrine are a few dangerous ingredients I can think of. But I am not a doctor, so take responsibility for your health, do your research and make an educated decision before you put anything in your body.
Should You take Thermogenics Before Working Out?
Honesty, true thermogenic ingredients burn fat regardless of when they are taken.
The reason they are added to a pre-workout is so that you only have one sports drink to take a day. It is more convenient to have the pre-workout and thermogenic together.
In fact, there are a few thermogenic supplements you can take before bed! Wanna see? I have a list right here.
With 17 of the best thermogenic pre-workout supplements to choose from, you should be able to find the fat burner that is right for you.
Don't forget to sign up for the newsletter because we review up and coming supplements and other fitness news on the regular.
Don't miss out, just enter your email and hit submit.