15 Absolute Best Women's Workout Shorts from the TOP Brands of 2020 Reviewed
The struggle is real!
It's hard to find the perfect pair of workout shorts. Believe me, ladies, I get it! I have had my share of workout short woes over the years.
That's why I have carefully selected 15 of the best women's workout shorts, guaranteed to be:
Wedgie, camel toe and muffin top free
Won't ride up
Won't peek through when you bend
From your favorite brands
Really cute and comfy
Are you ready to go! Let's get right to it!
TOP 15 Best Women's Workout Shorts 2020
Nike Women's Dry Tempo Running Shorts
Review: These classic Nike workout shorts are very popular for a reason. They are some of the most flattering and comfortable workout shorts out there.
They have a slightly relaxed fit, without looking baggy. They are light and airy and will keep you cool and dry as you exercise.
Pros
DriFit material keeps you cool and dry.
Inner drawstring for a secure fit.
Side scallop allows freedom of movement.
Cons
Some may find them a little short. They do tend to run a tad small.
Takeaway
Nike Tempo running shorts are some of Nikes best workout shorts for women, especially runners.
Rogue WOD Gear Clothing Wide Band Shorts



Review: These Rogue WOD shorts look good, fit snug and allow you to move. These shorts are particularly good for women who lift or do CrossFit because they allow you to bend at the hip without riding up or showing your undies through the fabric.
They do not get in the way of the barbell if your WOD calls for lifts, and they are comfy as all get out.
Pros
Small inner waistband pocket.
Wide waistband for comfort and security.
4 way stretch material moves with you.
Cons
Pretty short inseam of 2".
Takeaway
Best women's workout shorts for strength training, weight lifting and CrossFit.
Adidas Women's Essentials 3-Stripes Shorts
Review: These Adidas women's shorts are made from super soft and comfy jersey material and have a high waist with a short inseam. They have a drawstring to secure them so you can move and the shorts stay put.
These shorts have a slim fit and hug your curves, so if you like your shorts a little baggy, order up a size.
Pros
Soft jersey material.
Front drawstring.
Slim fit.
Small side slit for mobility.
Cons
Takeaway
The most comfortable workout shorts you will find with lots of style.
Under Armour Women's Fly By Running Shorts
Review: These Fly By Shorts from Under Armour are a lightweight pair of relaxed fit shorts that are so comfortable you will want another pair.
These casual workout shorts have two front pockets and a hidden back pocket to keep what you need at hand. They have mesh side panels and are made from sweat-wicking fabric that will keep you dry in the hottest or most humid environments.
Pros
Stay cool and dry thanks to mesh panels and ultralight moisture-wicking fabric.
Wide fabric-covered waistband keeps them in place.
3 pockets.
Cons
They have a built in liner, which not everyone loves.
Takeaway
Best women's workout shorts of 2020, great price, great fit, you can't lose with these.
Reebok Women's Athletic Workout Shorts
Review: These slim fit Reebok workout shorts will quickly become your go-to gym shorts because they are flattering, made with a soft moisture-wicking material and are really comfortable.
They have a wide waistband which stays put and has decent coverage so it won't create a muffin top.
Pros
Slim fit – conforms to your shape.
Wide high waistband.
Slight stretch.
Cons
Takeaway
Comfortable, cute, high quality short shorts for working out.
Asics Women's Low Cut Volleyball Shorts
Review: I like these Asics volleyball shorts for volleyball, lifting, CrossFit, and even bike riding on a hot day. They are snug and form fitting, you could even call them booty shorts.
They are short too, but they allow you complete freedom of movement and keep you cool and dry.
Pros
Breathable Coolmax fabric.
Gusseted for comfort.
Wide waistband prevents cutting into the skin for a flattering look.
Cons
Really short – 2.5 inch inseam.
Takeaway
Best athletic shorts for women to beat the heat when you need to move your body.
Tough Mode Women's Workout Shorts
Review: Tough Mode booty shorts come in both patterns and solids. The patterns have a bit more compression, but both make great workout shorts.
You can lift, bend, jump, slam and squat in these very liberating and comfy shorts. I also like the wide waistband that holds in your tummy a bit. They look good!
Pros
Slight compression.
Wide waistband.
Available in many cute prints and solid colors.
Cons
Takeaway
Cute, comfortable pair of booty shorts for your toughest workouts.
Puma Women's Yogini Shorts
Review: These jersey cotton workout shorts from Puma excel in comfort. They have two front pockets made from mesh, so they breathe, and they also have an internal drawstring so you can adjust the waist to fit you and secure them so they stay in place worry free.
They are a casual go-anywhere style you can wear them to run errands and to the gym.
Pros
Drycell moisture-wicking material.
Two front pockets.
Drawstring close so your shorts stay secure.
Cons
Kinda short, 3 inch inseam.
Takeaway
Comfortable, casual workout shorts with pockets.
The Gym People High Waist Yoga Shorts
Review: If booty shorts are not your thing, consider The Gym People high waist shorts. They have a high waist that flattens your tummy, and a generous 5 inch inseam that is a bit longer than booty shorts.
They will not peek through as you bend and offer all the mobility those shorter shorts do, with more coverage.
Pros
5 inch inseam.
Two front pockets large enough for smartphones.
High, flattering waistband.
Cons
Takeaway
Attractive high-waist shorts with pockets, the perfect booty shorts alternative.
Under Armour Women's Play Up Shorts 2.0
Review: These top-rated women's workout shorts by Under Armour are sure to become your new favorites. They have a relaxed fit that will not ride up your leg, the side mesh panel keeps you cool, and the cut really allows you to move, including doing deep squats.
Also, I love that these shorts are NOT lined. Bonus in my book.
Pros
Two small front pockets for keys (but not phone).
NO liner.
Relaxed fit, good for thicker thighs and bums.
Cons
Takeaway
Best women's gym shorts for ladies who want a relaxed fit and a few pockets.
Rogue Women's Runner Shorts



Review: These Rogue women's shorts are snug at the waist and upper back, but more relaxed in the thigh, to prevent riding.
They are great for running, climbing, squatting and lifting because they allow complete movement of your legs.
Pros
Small pocket.
4 inch inseam – short, but not too short.
Wide waistband helps shorts stay put.
Cons
Built in liner runs small.
Takeaway
Great workout shorts for all sports, from the gym, to the trail, to the beach and back, they do it all.
Mizuno Victory Inseam Volleyball Shorts
Review: These snug colorful women's workout shorts by Mizuno are soft and have just a bit of compression for support.
I like the wide waistband that keeps them in place and the inseam is short, but at 3.5 inches, it's not too short. These shorts are great for jumping, squatting, bending and more.
Pros
Wide waistband.
5 inch inseam.
Soft lightweight fabric.
Cons
Takeaway
Flattering look and comfortable feel you are going to love.
90 Degree By Reflex Power Flex Yoga Shorts
Review: I just adore these Power Flex Yoga shorts by 90 degrees. They have a decent length inseam, at 5.5 inches, and the high waist covers the tummy area, flattening it a little.
They look good when you put them on, is what I am saying. These do have a small inner pocket, but it's not big enough to hold a phone and they do NOT peek through when you bend over.
Pros
Small key pocket.
Good inseam length, 5.5 inches, will not ride up.
Thick, quality fabric, washes well and will not show through.
Cons
Wish the pocket was big enough for a phone.
Takeaway
Overall high quality, good coverage, easily the best women's fitness shorts with good coverage.
Adidas Women's Run It Shorts
Review: These ultra-lightweight Adidas workout shorts feature a scalloped mesh side panel which keeps you cool while allowing you to move. They have a nice wide waistband and internal drawstring so they won't slide or shift.
My favorite thing about these shorts is the reflective detail that goes all around the shorts helping others see you at night. These are great if you exercise outside.
Pros
Choose either a 3 inch or 4 inch inseam.
Reflective detail all around.
Internal drawstring.
Cons
Takeaway
Best women's workout shorts for hot weather and outdoor workouts.
Nike Women's NSW Gym Vintage Shorts
Review: I love these vintage inspired cotton blend workout shorts by Nike. These casual everyday gym shorts have two HUGE front pockets and an old school style front drawstring to keep them secure.
They have room to move in the leg, and although they are short, they are not too short or revealing. You can wear these anywhere.
Pros
Includes two large front pockets.
Soft cotton blend comfort fabric.
Small side slit so you can move.
Cons
Smaller sizes have shorter inseams.
Takeaway
Cute, comfortable, go anywhere, retro styled gym shorts for women by Nike.
Quick Buying guide to Women's Workout Shorts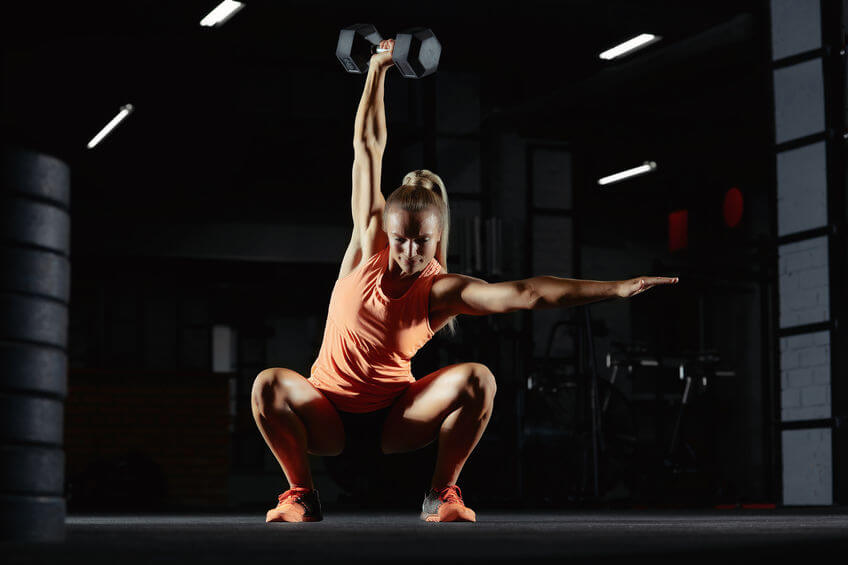 Material, Girls? Why Fabric Matters
Breathability & Cooling – Moisture-Wicking Fabrics
Breathable, sweat-wicking fabrics are a necessity when it comes to workout shorts. Shorts that stay wet, get heavy and stick to you can really weigh you down during a workout and cause you to lose steam.
Who needs that?!?
Look for fabric that is lightweight, breathes well, and is made with moisture-wicking technology. Bonus points for finding shorts with strategically placed mesh panels that help keep the air flowing.
Compression for Performance and Recovery
A few shorts on this list have compression, which has been said to help performance and recovery.
If you like the idea of shorts with a bit of compression, check out the tough mode shorts which are booty shorts or the Gym People shorts which offer more coverage.
Looking for more compression gear to wear to the gym or out for a run. I reviewed the best compression tights and leggings here.
Comfort Fabrics
Comfort fabrics are those fabrics you can wear all day, they go from home to the gym and more. They are casual, all-day wear shorts that fit in at the gym. These shorts are sometimes made with soft cotton jersey or sweatshirt material that has a little stretch.
My two favorite shorts made with comfort fabrics are the Adidas essentials shorts which are super cute and stylish, and the Puma yogini shorts that have two front pockets to stash your things on the go.
Shorts for Your Sport – Choosing Shorts That Fit Your Game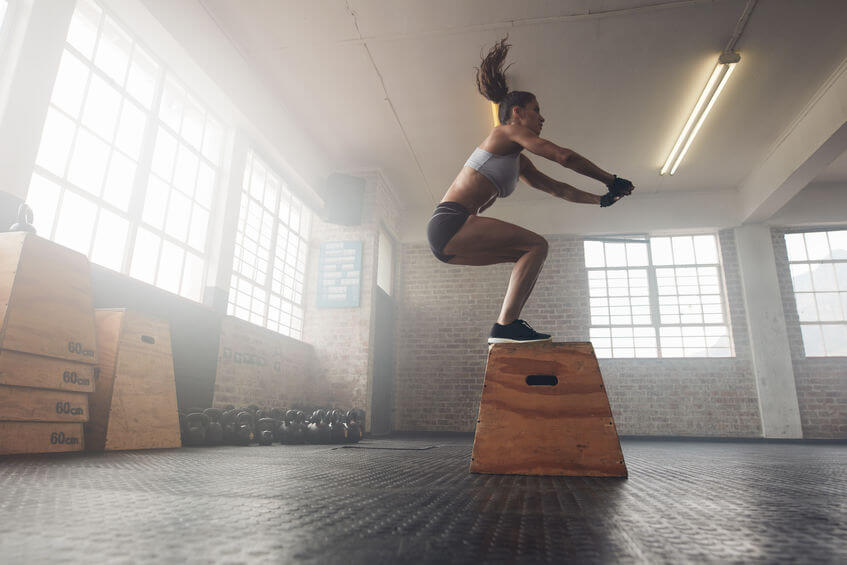 Best Weight lifting Shorts for Women
When you are doing squats, deadlifts or any lifting that calls for bending over, you want shorts that have your back. No peek, no ride, form fitting so they don't snag the bar or get in the way.
My favorite shorts for barbell work are FLEO Power High rise shorts because they don't ride up and are made from thick, luxurious fabric.
If you squat, you should know, I have a list of the BEST squatting shorts right here. Don't get caught peeking! Check it out.
Best Running Shorts for Women
Running shorts are best if they are short, but are a little relaxed at the thigh, so you can move.
I personally like shorts with a drawstring because they help the shorts stay up so I don't have to futz with them while I run.
The two best running shorts I know of are Nike Tempos and the infamous Under Armour Fly Bys.
Of course, there are more really great running shorts to be found. But, I did the work for you and made this list of the best women's running shorts right here.
Best CrossFit Shorts for Women
CrossFitters know you need gear that works! You run, jump, squat, deadlift, and subject yourself to all kinds of torture…err, exercises, when you go to class.
You need shorts that do it all. They need to move with you, allow you to move without restricting movement, and keep you cool.
May I suggest the Rogue WOD shorts, a CrossFit favorite?
Want to see more of the best women's shorts for CrossFit? I have what you are looking for!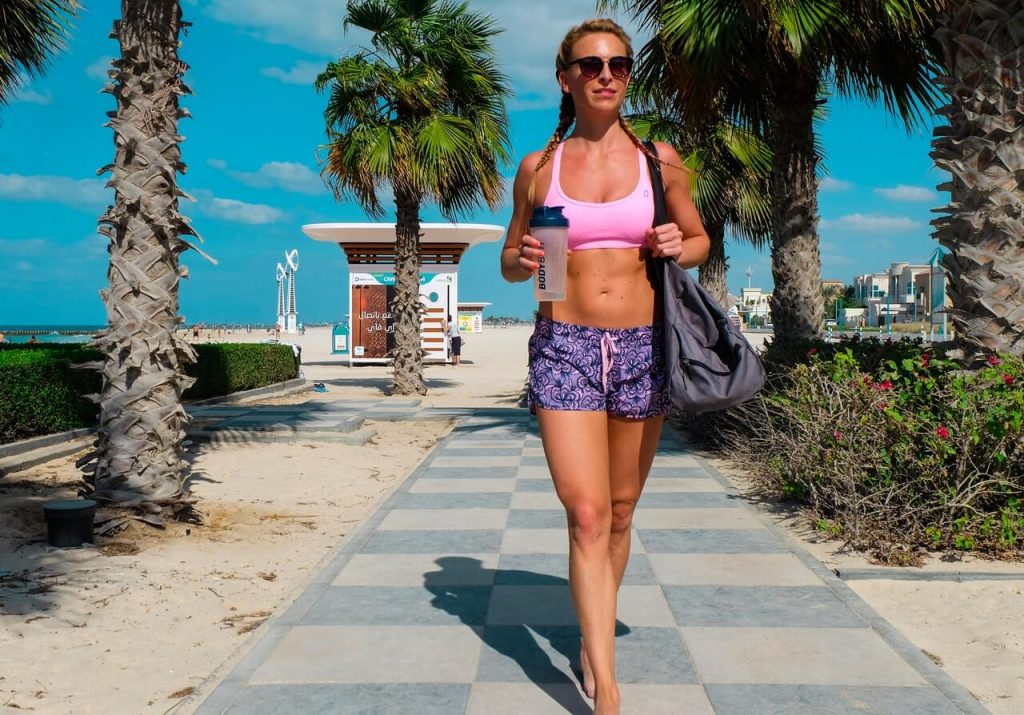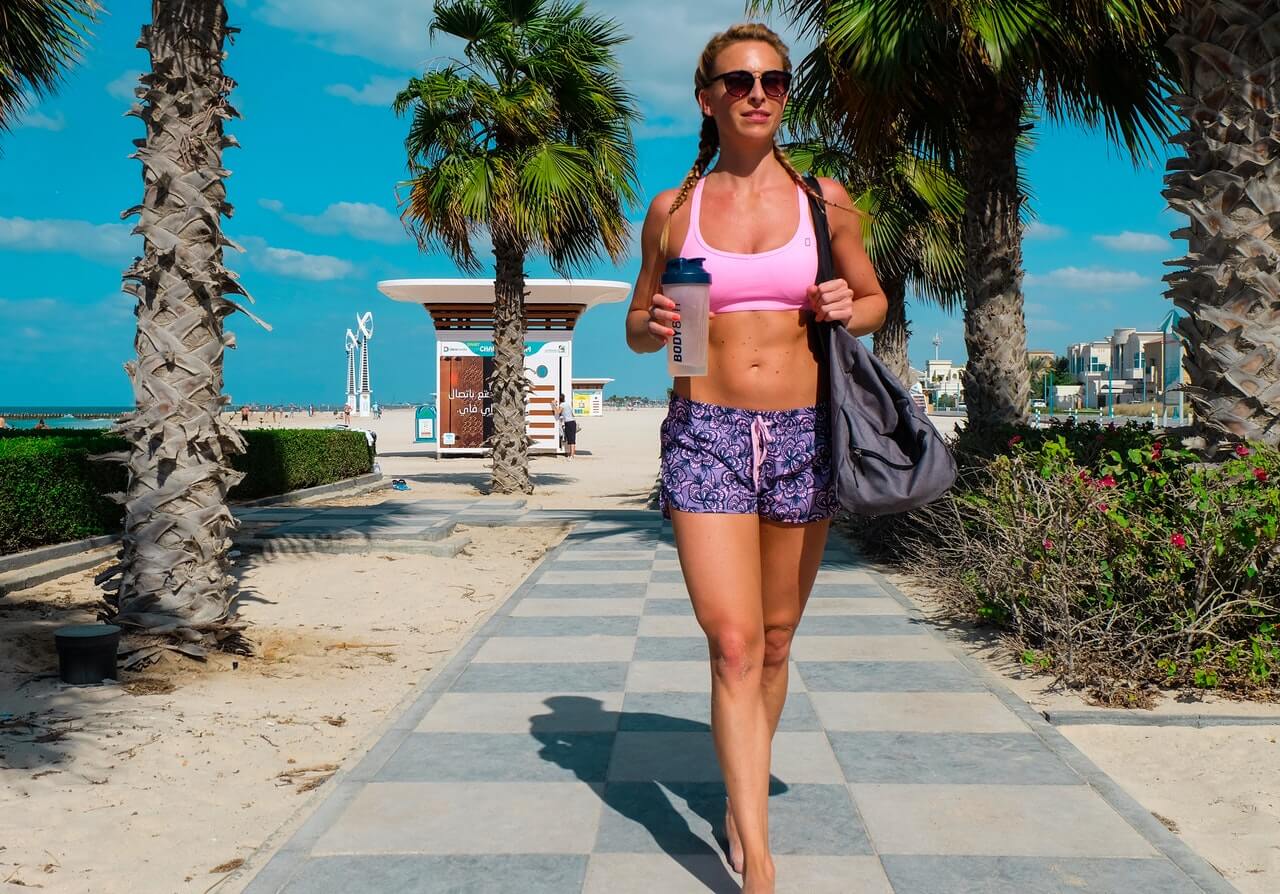 Do You Really Need a Liner?
OK, I must confess, I HATE women's workout shorts with liners. You know, those built-in undies some shorts have? I can't stand them.
But…
A lot of you might like the liner, especially runners find a liner quite a convenience.
If you are like me and do not like liners, these Under Armour Play Up women's gym shorts might be for you. They have a relaxed fit, TWO pockets and NO liner.
If you like liners, take a look at the Adidas women's Run It shorts which are really lightweight and do have a liner.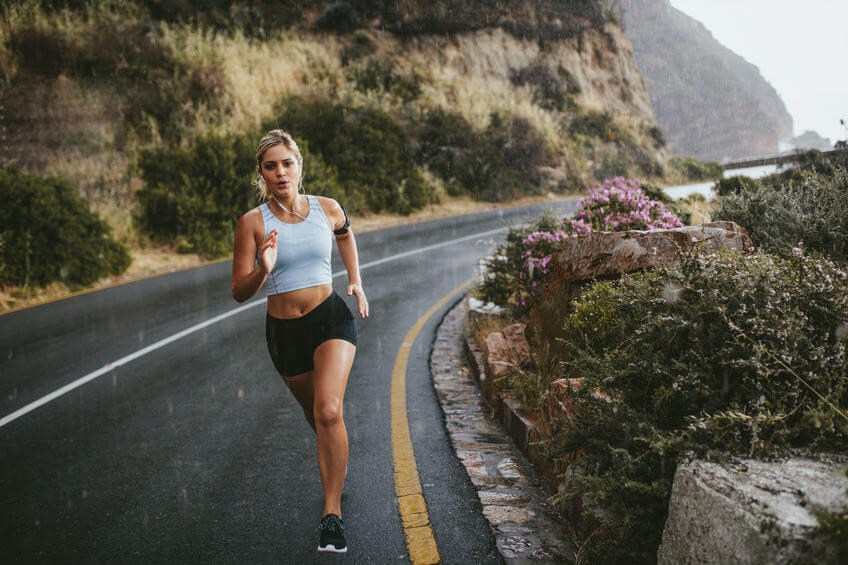 Pick Pockets!
I like pockets. I need pockets. When you need to run out to pick up the mail or grab a quick snack from the corner store, you need a place to put your cash.
Even if your gym has lockers, you may want your phone and valuables with you.
Especially if you go out running, you need to take your keys with you. Who wants to run with keys in their hand, awkwardly clutching their phone? Not me!
Many of the best women's workout shorts in this list have pockets, but I particularly like the 90 Degree by Reflex shorts because they have good coverage and a small pocket to hold my stuff.
Article Summary
That wraps up this collection of best women's workout shorts. If you are looking for more workout gear, I also have a list of the best workout leggings for women. Check them out!
Do you love gym gear? So do we!
Get on our mailing list and never miss a review again. Just enter your email and hit submit and you are set!