Best Cross Training Shoes for Flat Feet & TOP 11 Reviews 2023
There are two things in life you should never be cheap with.
Shoes and mattresses.
Why?
You spend far too much time using them and the consequences of having poor shoes and an uncomfortable mattress are simply too significant to justify saving a few bucks.
Today I am here to talk about shoes.
Specifically, shoes for people with flat feet who need the best cross training shoes for flat feet.
I plan to discuss what flat feet are, exactly, and offer both the traditional and "new school" ideas about how to deal with flat feet.
I will also discuss some exercises and stretches you can do to alleviate flat feet and finish with my reviews of the 11 best shoes for flat feet.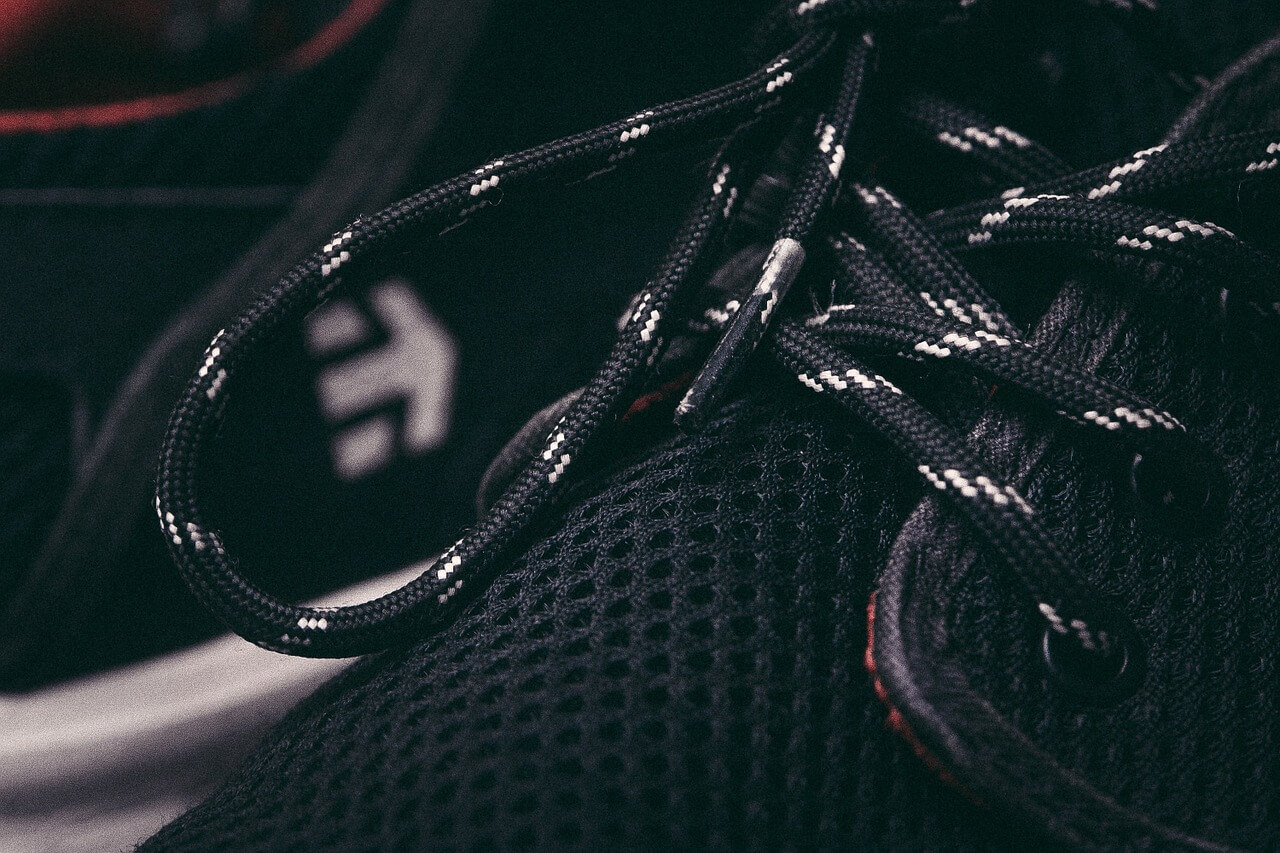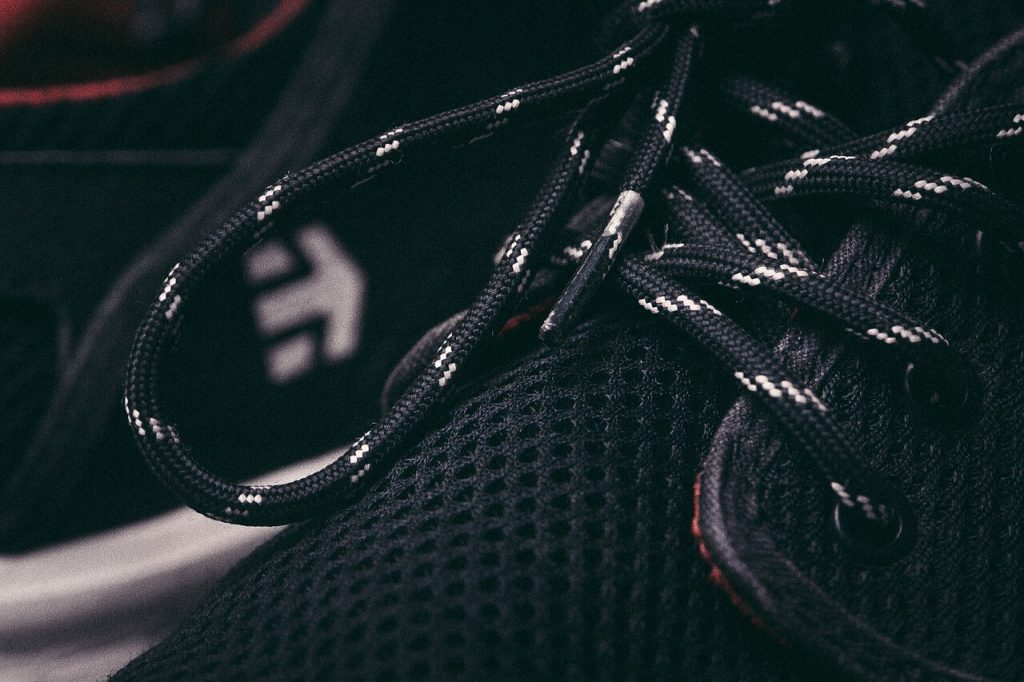 What are Flat feet, Exactly?
The medical term for "true" flat feet is Pes Planus. This condition is where the bones have joined together causing flat feet.
This can not be fixed with exercise nor orthotics.
True flat feet are actually quite rare and this is not the type of flat feet I am here to talk about today.
What I am here to discuss is what you might call "flexible" flat feet.
Want to know if you have flexible flat feet.
Easy.
Stand on the balls of your feet, kind of like a calf raise. Look at your feet. Do you see an arch form? If so, you have flexible flat feet.
Some experts say that the term flat foot is actually a misnomer, and the problem really is pronating ankles.
Pronation on the ankle means an inward movement or roll of the ankle, which throws the alignment of the leg off, all the way to the hip.
Notice many people with "flat feet" have collapsed arches, and "knock knees" (knees that move inward and come together) and the aches and pains that come with the misalignment.
What is the Purpose of the Arch in Our Foot?
Without getting too technical, there are actually 4 arches in the bottom of the foot, but for simplicity, let's call it the arch.
The arch is our bodies natural shock absorber.
They capture energy from your body weight and return it, during movements like running. These shock absorbers also lighten the wear and tear on our bodies from walking, jogging and running.
Will Orthotics or Shoes with Arch Support Alleviate My Pain from Flat Feet?
The old school of thought is this:
If you have flat feet or fallen arches that are causing pain you should wear supportive shoes with strong arch support.
This seems intuitive, and there is a reason behind it. The pain is caused by the misalignment due to the arch being flat instead of curved.
Orthotics can be useful to alleviate pain, but they do not fix the problem.
So, just what is the problem? What causes flat arches?
I said earlier that pronating ankles are what is behind flat arches, so what causes that?
I realize this may sound counterintuitive, but…
Would you believe that some experts say that arch support and lack of use of the muscles that create the arch are the cause of the problem?
The idea is that if you support the arch, and do not use the muscles that create the arch shape in the first place, those muscles will waste, and you are left with a foot with no arch.
So the solution you have been using may be the cause of the problem in the first place.
In addition to that…
Many with so called flat feet are turning to minimalist style or barefoot style shoes to find relief.
Although these style shoes may seem like the opposite of what a podiatrist would recommend as they have NO arch support, are flat, have thin soles and wide toe boxes, many sufferers of flat feet say they have found relief.
That is not to say that insoles have no value. It is advisable if you are going to try a minimalist or barefoot style shoe you work up to using them more and more, while still using an insert sometimes.
Do not jump into using a barefoot style shoe 100% of the time if you have not used one before.
Split your time between a barefoot style and using a shoe with a traditional insert or insole like Superfeet Black Premium Insoles (link to Amazon.com) and gradually cut back on the time you use the insoles.
Don't push your feet too much. If you experience pain, scale back and use the insoles a little more.
Stretching and Relief for Flat Feet
Looking for relief and possibly a way to fix "flat feet"?
This Dr. who has flat arches himself will walk you through some stretches you can do to alleviate pain and stretch those arches in his video.
Sometimes flat feet are caused by squeezing the feet into shoes with a narrow toe box, as nearly all dress shoes for me and women do.
Unnaturally squishing the toes together causes bunions and prevent a proper arch from forming. Correctors or YogaToes fix this issue by spacing the toes out so they are aligned properly, in a more natural position.
If you wear them for a while they train your toes to stay in the more naturally spaced position, and can alleviate problems caused by flat feet.
Another excellent exercise video and explanation of the true nature of "flat feet" is this video called the Anti-Pronation exercise for "flat feet".
In it, the instructor demonstrates a simple exercise and explains the mechanics behind so called "flat feet". I highly recommend watching this one!
What to Look for in a Shoe if You have Flat Feet
Try a Barefoot or minimalist style shoe
If you have flat feet, it is also likely that you have pronating ankles or ankles that fall inward somewhat.
This causes alignment issues fro your toes all the way to your hips.
Barefoot style shoes force your feet to strengthen the muscles that create the arch shape. If you use shoes that do the work those muscles should be doing, those muscles get or stay, weak.
Standard, more supportive shoes with smaller toe boxes can throw the toe and foot bones out of alignment so they are not in the ideal position to create the arch shape your body needs to absorb shock.
Barefoot shoes allow your tootsies to lay in a natural formation so a proper arch can form.
Barefoot shoes also have a natural, or 0 drop angle. (more on that in a minute.)
Beware!!!
Aas I said earlier, do not overdo it when you are just starting out with minimalist shoes.
You need time to adjust and strengthen the feet. You would not start lifting 400 lbs dead lifts as a new lifter, and nor should you start running marathons in barefoot shoes when you are starting out.
What is Stack height and why should I care?
Stack height is simply the measurement of how much material is between the sole of your foot and the ground.
A short stack height places you closer to the ground and you are therefore more stable.
Why this matters:
Stability is important if your gym or workout routine involved standing lifts. Stability may also be a factor while running or performing lateral moves. A shorter stack height lessens the chance of rolling ankles too.
What is this "Drop" Business and what's it got to do with my arch, or lack thereof?
The "drop" of a shoe is the difference in height from the heel of the shoe, to the front. Think of high heels as having a HUGE drop. The heel is way higher than the toe height.
For athletic shoes, the drop can be anywhere from 10 mm (that's 1 cm for those counting) to 0 mm. 0 mm is also known as a "0 drop".
What does the drop "do"?
In theory, a larger drop would move you forward, since the heel is higher than the toe and tips you forward a bit and help you run faster.
With this theory you would think running in high heels would make you faster than speedy Gonzales. But as I have some experience with high heels I will tell you, you ain't going NOWHERE fast with high heels on.
Anyways, I am not here to argue the biomechanics of the drop, or if it benefits performance, but what I will say is that some think 0 drop shoes are best for those with the "flat foot" problem.
Why?
Any height drop will put your feet, ankles and leg muscles in an unnatural position, hindering arch formation. We were born with feet that have a 0 drop, and barefoot shoes honor that position.
I have rounded up 11 of my favorite shoes you can use for cross training if you suffer from flat feet. To be fair, some are barefoot or minimalist style, some have just a wee bit of arch support, and a few have full on arch support.
As I said before, I am not saying to drop arch support cold turkey and commit to barefoot shoes full time in one fell swoop.
But I am a believer in the barefoot style and think they are among the best fitness shoes for flat feet, so there are several to choose from in the list below.
Top 11 Best Cross Training Shoes for Flat Feet 2023
Reebok Crossfit Nano 8.0 Flexweave Cross Trainer
Review: This Reebok Nano 8.0 Cross Training shoe for men has several features that make it a good fit for flat feet.
It has a wide toe box to allow your toes t move naturally, a low drop, and a flat bottom which makes them stable while lifting.
Pros
Relatively Wide toe box, roomy.
Stable flat sole, can be used for lifting.
Wider than Nano 7's.
Cons
Sole is not super flexible.
New Balance Men's Vazee Prism v2
Review: These new balance Men's Vazee shoes follow the traditional idea that a shoe for flat feet should have a supportive arch.
They have an 8 mm drop, which moves you forward.
A lot of folks with flat feet say they are quite comfortable and have helped, so we included them in our lineup.
Pros
Molded medial post prevents pronation.
Mesh panels, good ventilation.
Ultra light materials used to make these shoes.
Sleek, not bulky, yet supportive.
Cons
Inov-8 Women's F-Lite 235 V2 Cross-Trainer Shoe
Inov-8 Women's F-LITE 235 V2 Cross-Trainer Shoe, Blue/Black/Neon Pink, 10 E US
Designed for: Functional fitness workouts, weightlifting, powerlifting, gymnastics
Supreme stability: The same high density Powerheel technology, zero drop proprioception, and new heel lock construction delivers maximum stability when lifting weights
ADAPTERFIT Met-cradle adapts to the natural movement and swells with the foot when in motion during fast, hard lateral and medial movement
Next generation Meta-flex technology allows optimal multi-directional flexibility and the metcradle lacing system holds your foot secure in the shoe ensuring the shoe moves naturally with the foot
Unrivaled grip: The unbeatable grip expected in all inov-8 models with 360 degree Rope-tec extended onto the shoe's upper for traction and durability on rope climbs
Review: These women's training shoes are made in a minimalist style and have very little arch support, which is what some experts recommend for flat feet.
They are low to the ground with a flat stable some, making them good for functional fitness and lifting.
Pros
0 Drop shoes.
Minimal arch support.
Rope grip.
WIDE toe box (some say too wide).
Cons
Takeaway
Good training shoes for flat feet in a minimalist style!
Vibram Men's KSO Evo Cross Training Shoe
Sale
Vibram Men's Five Fingers, KSO EVO Crosstraining Black 44 M
Manmade and mesh upper for a glove-like fit
Bungee lace closure for a secure fit
Individual toe slots help deliver a natural running motion
Vibram rubber outsole for excellent traction
The KSO Evo shoes are machine washable in cold water, air dry only
Review: Barefoot styles are often recommended by experts for those who suffer from flat feet making these vibrams a good choice.
They are very light, super comfortable and feel closest to wearing nothing at all.
Pros
The thinnest and most "barefoot" of all Vibrams, great for a smooth gym floor.
Individual toe compartments space toes just a bit, relieves bunions.
Lacing system you set once, for a custom fit.
Cons
Sole is somewhat thin, you will be able to feel every pebble and twig.
Takeaway
Best gym shoes for flat feet in the barefoot style, great for lifting.
Vibram Women's KSO Evo Cross Training Shoe
Review: These barefoot shoes for women are popular for cross training due to their flat sole and relatively snug fit.
The individual toe compartments keep toes in a natural, not cramped position.
These are the thinned soled Vibrams for women and are the closest you can get to wearing no shoes, while still wearing shoes.
Pros
Individual toe compartments gently separate the toes, alleviating bunions and hammertoes.
These shoes toe spread encourages forefoot strike and proper running form.
Natural form-no arch support shoes
Cons
Runs small, but you may be able to stretch them to fit.
Takeaway
Best workout shoes for flat feet in the barefoot style for women.
Converse Chuck Taylor High Top
Sale
Review: You may not be expecting to see Converse all stars on my list of Cross Training shoes, but there is a method to my madness.
These very shoes are in fact quite popular in the gym, especially for lifting. Plus, they fit the "new school" advice for those with flat feet, that is, a flat shoe with no cushion, no drop, and no arch support.
Many weight lifters, CrossFitters and Body builders swear by this model, so don't rule them out!
Pros
0 drop.
Low to the ground, very flat and stable if lifting heavy weights.
Comfortable and roomy.
No arch support.
Cons
Can be a little narrow, especially on people who wear larger sizes.
Takeaway
The unconventional choice for best workout sneakers for flat feet. Gotta love Chucks!
Reebok Women's Crossfit Nano 6-0 Cross-Trainer Shoe
Review: The perennial classic Reebok Nano was sure to win a spot on this list and I decided for women, I would chose the 6.0 because they have a wide toe box, and a modest 4mm drop, making them good for flat feet.
Most Nanos are flat footed, with little arch support, but these Nanos have a small amount of arch support, which sets them apart from other models.
Pros
Modest arch support.
Flat lugged sore, stable for lifting, flexible enough for cardio.
Softer and more flexible than the 5.0.
Cons
Takeaway
Best cross trainers for flat feet, with just a little arch support.
Inov-8 Men's F-Lite 235-M
Inov-8 Mens F-Lite 235, Grey/Orange, 14 D
Rope-Tec - Provides traction and durability on rope climbs, making it significantly easier with an all new 360 degree system.
Toe Bumper - Reconstructed for the ultimate protection against burpee fatigue, allowing you to keep going through your workout.
Meta-Flex - Offers optimum forefoot integrity.
Dynamic Fascia Band - Mimics the 'windlass effect', delivering a kick of energy with each step, helping you to move faster and more efficiently.
Pressure Venting - Used in the super-soft microfibre toe box with a stretch mesh to keep you cool, dry and comfortable and a friction-free workout.
Review: These Inov-8 shoes are a minimalist style designed specifically for cross training.
They are 0 drop shoes ad work well for wide feet with a decent size and shape toe box.
Pros
0 drop shoe.
Flexible, incorporating meta-flex multi directional technology.
Grippy rubber outsole, great for agility work.
Cons
Takeaway
Inov-8 is gaining popularity this side of the pond and is my choice for best cross training shoes for flat feet 2023 for men.
Xero Shoes Prio Men's Minimalist Barefoot Shoe
Review: Xero is new on the barefoot style shoe scene and their Prio shoes have been well received.
They have soles which are a bit thicker than the Vibrams, a nice wide toebox, very light and breezy, and flexible.
Pros
0 Drop shoe.
Thin flexible sole, slightly thicker than Vibram.
Machine Washable – air dry.
Thin removable insert.
Cons
Takeaway
Best training shoes for flat feet in barefoot style with a slightly thicker sole.
NIKE Men's Lunarglide 7 Running Shoe
Review: According to Nike's website these are good shoes for over pronators and those with flat feet.
They have arch support, which is traditionally recommended for folks with flat feet, and they are not as narrow as some of Nikes other models.
Pros
10 mm heel drop, propels you forward.
Ample arch support.
Wider than other Nike models.
Cons
Takeaway
Best Nike cross training shoes for flat feet that conform to the traditional prescription of using arch support for flat feet.
Merrell Men's Vapor Glove 3 Trail Runner
Review: These minimalist style shoes fit like a glove, sort of. They are very durable and keep you in tune with the ground beneath your feet.
They are breezy and comfortable, and made to be worn barefoot (no socks, or you can wear socks, if you prefer).
Pros
0 Drop shoe with only 6 MM stack height. Flat and low to the ground.
Good for weight lifting, flat stable sole.
Mesh outer, very breathable.
Cons
Takeaway
Best cross trainers for flat feet in a minimalist style, very flat and low to the ground.
What do you think are the best cross training shoes for flat feet? Are you more traditional and want to support the arches in your flat feet, or have you tried out the barefoot style?
I am curious to know what your experience was like.
Drop me a line in the comments below-I read each one!