9 Best Workout & Cross Training Shoes for Plantar Fasciitis 2023
Your podiatrist says the best shoes for plantar fasciitis are well cushioned, with plenty of arch support to reduce tension on the plantar.
Your CrossFit coach or cross training instructor tell you to get minimalist style shoes that are as low to the ground as possible, which seems to be the opposite of cushiony arch support.
The only things these two seem to agree on is that the shoe should be sturdy and stable, with a wide toe box and good heel lockdown.
How do you choose the best workout shoes for plantar fasciitis that help alleviate the PF and perform well for gym based exercises?
Glad you asked.
I plan to give you some hints on how to select the best workout shoes for plantar fasciitis and I personally review my top 9 choices below to give you some ideas before you hit the gym or head to your box.
Shoe Characteristics You Should Consider if You Suffer from Plantar Fasciitis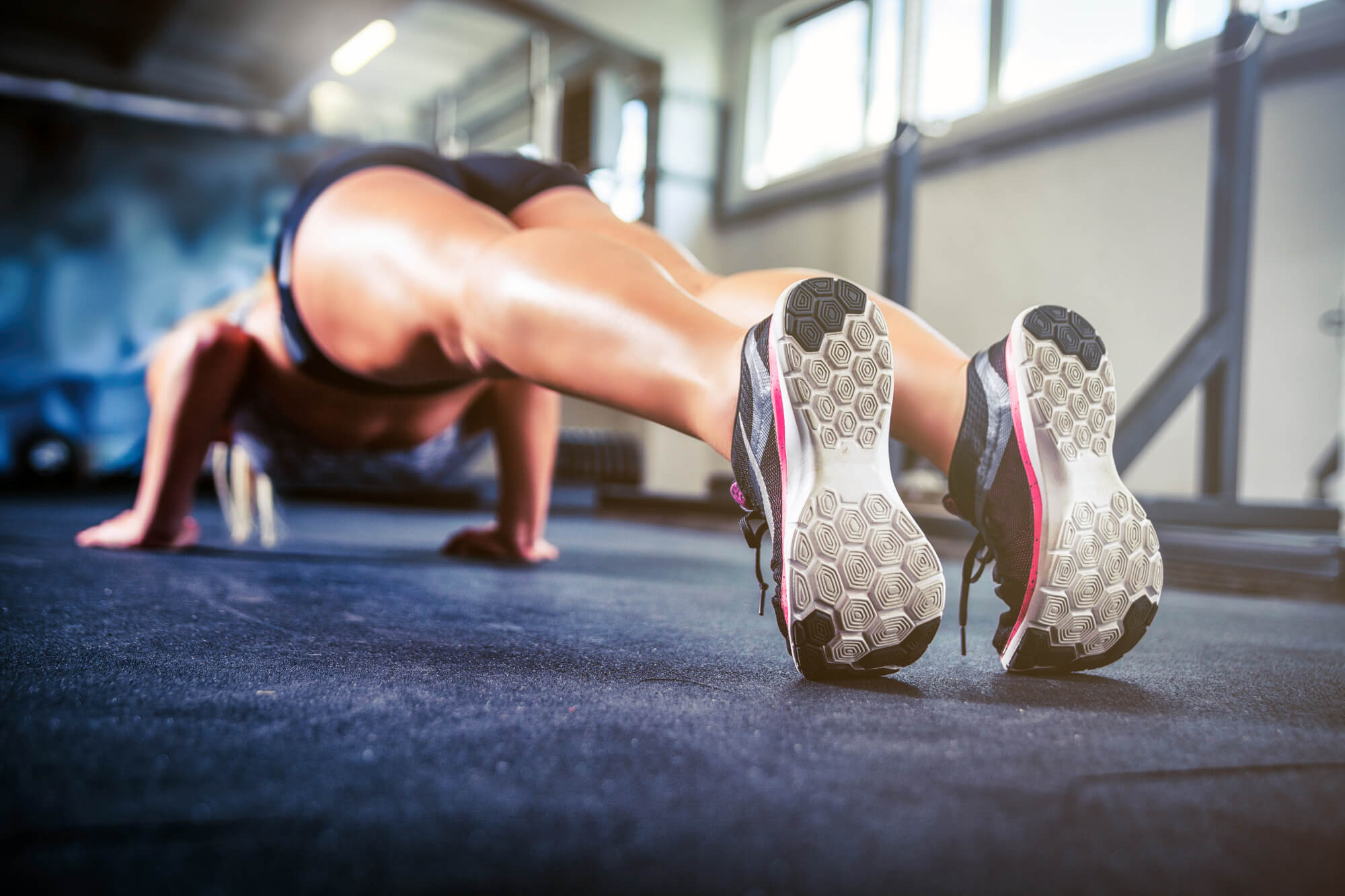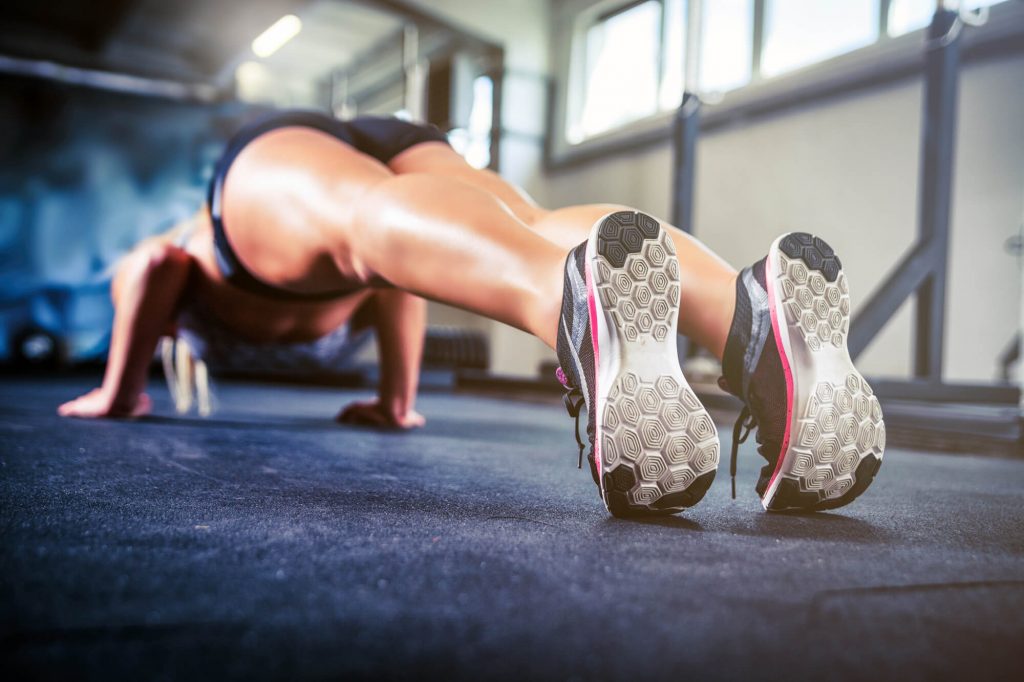 Should you use Orthotics
You may hear some folks say that orthotics only mask the problem, but many podiatrists disagree.
You need to allow the plantar to heal first and then address the issue that is causing the PF. Maybe Orthotics are only a temporary solution, but they will put the foot in a position that allows it to heal.
What can orthotics do for you?
Offer Arch support – Both custom and prefab orthotics are molded and shaped to conform to the natural arch of your foot and prevent the arch from collapsing. When your arch flattens out, this stretches the plantar, putting tension on the fascia, preventing it from healing. Orthotics help the plantar fascia heal.
Orthotics keep pressure off the sensitive heel area – orthotics are designed to transfer weight and pressure from the heel to the mid arch, relieving pain at the heel.
Arch support
As we mentioned above, using an orthotic is a great way to get the arch support you need to relieve your PF.
Many of the shoes in my list below have removable insoles so you can replace the insole with your own.
In addition to that…
Many of the shoes I recommend below have ample arch support using the insole included with the shoe.
Important!
The arch must conform as closely to your natural arch as possible. Any gap will cause the arch to flatten, aggravating the PF.
Search for shoes that have some sort of mid foot post that supports the arch well.
Heel lift and "drop"
Many CrossFit coaches and athletes may say that 0 drop shoes are best for cross training, functional fitness, or gym based exercises.
But…
At least in the case of weight lifting or squatting exercises, a raised heel is beneficial. At least that is what the science says.
One study showed that shows with an elevated heel helped ankle flexion which allows our shins to be aligned vertically, helping us squat deeper while keeping the chest upright and our torso straight.
Heel lockdown
You foot mush feel secure in the shoe. Any heel slipping or feeling like you will come out of the shoe, will cause you to compensate, usually by using your toes to re-adjust.
This can cause stress on the tendons in the foot and can aggravate PF. Not to mention, it's just annoying and distracts you from your workout.
Look for shoes with a TPU or hard plastic insert in the heel. These help lock the heel in place and secure the shoe.
Some shoes also have a strap over the mid-foot that secures the shoe to your foot. Dedicated lifting shoes often feature this strap and it is a nice feature to have.
Always choose shoes that lace up and allow for adjustment. Slip on styles are a no no for cross training because you can not get a perfect, secure with them.
The Sole
Look for dual density shoes, or those that are solid at the heel and mid foot, and flexible toward the front.
You have probably heard from a friend or fellow athlete that the best shoes for cross training are flexible, but on the other hand many podiatrists recommend a rigid sole.
One way to bridge this gap is with the dual density material which stabilizes the heel and mid foot while being flexible in the forefoot.
Width
Look for shoes with a roomy toe box.
If you plan to use orthotics, you may also want shoes that are deep enough to comfortably accommodate them, so shoes with a shallow depth will not work.
Now that you know what to look for, I have rounded up 9 shoes that will work for people who suffer from plantar fasciitis and want to workout in the gym using cross training style exercises.
I chose these 9 because they meet most, if not all of the criteria I laid out above, so lets jump in!
TOP 9 Best Workout Shoes for Plantar Fasciitis 2023
ASICS Womens GEL Noosa Tri 10 Running Shoes
Review: Asics is a brand well known for having good arch support and these shoes live up to that reputation with a high supportive arch and strategically places gel pads which are comfortable for those with PF.
Pros
Ample high arch support.
Removable insole, can use with custom orthotics.
Rear foot and fore foot gel that is soft and comfortable for the heel.
Lower profile sole that Asics popular Kayano shoe, perfect for cross training.
Cons
A bit smaller that the Asics Kayano.
New Balance Men's MX517v1 Training Shoe
Review: These New Balance shoes feature soft memory foam insoles which are very comfortable and offer moderate arch support, but if you have high arches, you may want an insert.
These are some of the most comfortable gym and cross training shoes out there.
Pros
Plenty of room for your own insert or orthotic.
Good for wide feet.
Decent arch support, better with an insert or orthotic.
Memory foam insole.
Cons
Not supportive for really high arches.
Takeaway
Best gym shoes for plantar fasciitis, as comfortable as wearing slippers.
PUMA Men's Tazon 6 Fracture FM Cross-Trainer Shoe
PUMA Men's Tazon 6 Fracture FM Sneaker Black, 12 M US
CONTEMPORARY DESIGN: Seasonal fracture graphic on this Tazon Cross-Trainer for a modern look.
RELIABLE PADDING: Stable cushioning for running and training needs.
SMOOTH AND SNUG: Sleek, streamlined silhouette with synthetic leather upper and midfoot saddle for maximum fit and comfort.
SHOCK ABSORPTION: EVA in the heel absorbs impact for added support and comfort.
Review: Tazon 6 Men's cross trainers are Puma's most popular cross training shoe because of the comfortable insole, making them soft on the inside but they are tough on the outside.
The are also quite attractive and supportive enough to be worn by men with plantar fasciitis.
Pros
EcoOrthoLite insoles are sustainable, supportive and won't go flat on you.
Strong TPU material shank that supports arches.
Good heel lockdown thanks to EVA heel pod.
Removable insole, could use your own.
Cons
Takeaway
Best training shoes for plantar fasciitis that strike a good balance between looks and performance.
Ryka Women's Devotion XT Cross Trainer
Ryka Women's Devotion XT Grey/Lime/White Cross Trainer 7.5 M US
BEST FOR: Sport agility and cross-training workouts + High-intensity workouts and classes
PERFORMANCE TECH: RE-ZORB responsive cushioning for shock absorption + impact protection
MADE FOR WOMEN FIT: Designed for a woman's unique foot shape with a narrower heel, roomier toe, and softer foot cushioning
MATERIALS: Breathable engineered mesh + soft Lycra-lined tongue and collar with built-in cushion
OUTSOLE: Durable eight-piece rubber sole for increased traction, flex grooves, + Pivot Point for smooth and easy turns
Review: These Ryka Women's Cross Training shoes are perfect for dynamic cross training movements like agility work.
They have excellent lateral support, strong stable heel support, are really cushioned well, and available in wide or medium width sizes.
Pros
Strong steady heel support ideal for ladies with plantar fasciitis.
Very cushioned ortholite insole, plus insole is removable if you want to use your own.
Available in wide or medium width.
Takeaway
Great cross training shoes by Ryka.
Reebok Men's Crossfit Nano 8.0 Flexweave
Review: The Nano 8's have one o the softest insoles of all the nano shoes, which are known for being somewhat stiff.
They are not too cushiony, but for dedicated shoes made specifically for CrossFit, they have more cushion and support than other shoes in this class.
Pros
Removable insole if you wear custom insoles.
Stable somewhat stiff sole.
Wide toe box, with TPU heel.
Cons
Narrower mid foot than other Nano Models, may feel narrow even on normal width feet.
Takeaway
Best cross training shoes for plantar fasciitis for those with a narrow footprint.
NIKE Men's Free Train Versatility Cross Training Shoes
Review: These Nike Free Train Cross Training shoes are so light they feel like you are not wearing shoes, yet they are supportive so men who suffer from PF will benefit from using them.
They are wider than average Nike models, have excellent heel lock down, and decent arch support.
Pros
Good for wide feet, ample toe box.
Extremely lightweight.
Dual density midsole for both comfort and stability, the best of both worlds.
Removable insole.
Takeaway
Best exercise shoes for plantar fasciitis, especially considering their great price.
NIKE Women's Lunarglide 8
Review: These Lunarglide training shoes are supportive, well cushioned and stable. They are very light and dynamic, great for energetic moves like plyo box jumps.
Pros
Supportive for high arches.
Stable sole.
Good for folks who over pronate.
Made with lunarlon foam which is super light and superior at dispersing impact, alleviating pressure points and helping those with plantars fasciitis.
Cons
Not great for running, especially outdoors as the soles hold onto pebbles.
Takeaway
Some of the best workout shoes for plantar fasciitis Nike makes.
ASICS Men's Conviction X Cross-Trainer Shoe
ASICS Men's Conviction X Cross-Trainer Shoe, Black/White/White, 11.5 M US
RhynoSkin Synthetic Leather: An abrasion and tear resistant synthetic leather for increased upper durability.
Perforated Sock liner: Optimizes moisture drainage and improves breathability.
Integrated Lace Garage: Complies with rules regarding laces.
Integrated Lace Garage: Complies with rules regarding laces.
Review: These Men's Conviction X cross trainers are good for lifting, they have solid lateral support, a stable firm sole, and modest arch support, but not overly high.
Pros
Dense rigid sole.
4 mm drop, good drop height for cross training.
Modest arch support.
Good heel lock in.
Cons
Takeaway
For those who want a dedicated cross training shoe with just a little cushion and arch support, these are your shoes.
Reebok Men's Crossfit Lifter Plus 2.0 Shoe
Review: According to one study, having a slight incline at the heel engages the quads more than 0 drop shoes giving more power to your lift.
These Reebok lifters do have a 22mm drop and several other features that make them not only great for lifting heavy, but also for those who suffer from Plantar Fasciitis.
Pros
22 mm drop lifters.
Strap over mid foot and forefoot keeps feet stable.
Arch support provided by removable insole, can also use your own orthotics.
Stiff wide sole.
Cons
Not comfortable for activities outside of lifting and WODs, eg, no for running, treadmill and so on.
Takeaway
Excellent shoes. The best CrossFit shoes for plantar fasciitis on Lifting and WOD days.
I hope you have found this list helpful and find the best workout shoes for plantar fasciitis for you in this list.
Go ahead and subscribe to the newsletter to get notified as new content like this arrives on our webpage.
Until then, I will see you at the box!