15 Best Workout & Cross Training Shoes for Plantar Fasciitis 2021
Your podiatrist says the best shoes for plantar fasciitis are well cushioned, with plenty of arch support to reduce tension on the plantar.
Your CrossFit coach or cross training instructor tell you to get minimalist style shoes that are as low to the ground as possible, which seems to be the opposite of cushiony arch support.
The only things these two seem to agree on is that the shoe should be sturdy and stable, with a wide toe box and good heel lockdown.
How do you choose the best workout shoes for plantar fasciitis that help alleviate the PF and perform well for gym based exercises?
Glad you asked.
I plan to give you some hints on how to select the best workout shoes for plantar fasciitis and I personally review my top 15 choices below to give you some ideas before you hit the gym or head to your box.
Shoe Characteristics You Should Consider if You Suffer from Plantar Fasciitis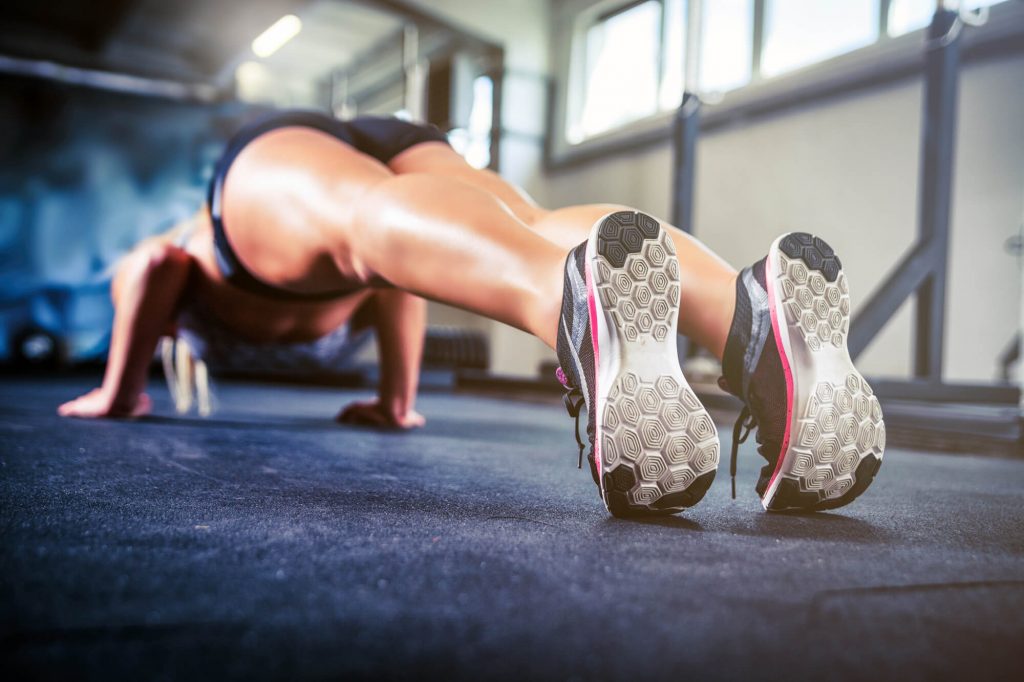 Should you use Orthotics
You may hear some folks say that orthotics only mask the problem, but many podiatrists disagree.
You need to allow the plantar to heal first and then address the issue that is causing the PF. Maybe Orthotics are only a temporary solution, but they will put the foot in a position that allows it to heal.
What can orthotics do for you?
Arch support
As we mentioned above, using an orthotic is a great way to get the arch support you need to relieve your PF.
Many of the shoes in my list below have removable insoles so you can replace the insole with your own.
In addition to that…
Many of the shoes I recommend below have ample arch support using the insole included with the shoe.
Search for shoes that have some sort of mid foot post that supports the arch well.
Heel lift and "drop"
Many CrossFit coaches and athletes may say that 0 drop shoes are best for cross training, functional fitness, or gym based exercises.
But…
At least in the case of weight lifting or squatting exercises, a raised heel is beneficial. At least that is what the science says.
One study showed that shows with an elevated heel helped ankle flexion which allows our shins to be aligned vertically, helping us squat deeper while keeping the chest upright and our torso straight.
Heel lockdown
You foot mush feel secure in the shoe. Any heel slipping or feeling like you will come out of the shoe, will cause you to compensate, usually by using your toes to re-adjust.
This can cause stress on the tendons in the foot and can aggravate PF. Not to mention, it's just annoying and distracts you from your workout.
Look for shoes with a TPU or hard plastic insert in the heel. These help lock the heel in place and secure the shoe.
Some shoes also have a strap over the mid-foot that secures the shoe to your foot. Dedicated lifting shoes often feature this strap and it is a nice feature to have.
Always choose shoes that lace up and allow for adjustment. Slip on styles are a no no for cross training because you can not get a perfect, secure with them.
The Sole
Look for dual density shoes, or those that are solid at the heel and mid foot, and flexible toward the front.
You have probably heard from a friend or fellow athlete that the best shoes for cross training are flexible, but on the other hand many podiatrists recommend a rigid sole.
One way to bridge this gap is with the dual density material which stabilizes the heel and mid foot while being flexible in the forefoot.
Width
Look for shoes with a roomy toe box.
If you plan to use orthotics, you may also want shoes that are deep enough to comfortably accommodate them, so shoes with a shallow depth will not work.
Now that you know what to look for, I have rounded up 15 shoes that will work for people who suffer from plantar fasciitis and want to workout in the gym using cross training style exercises.
I chose these 15 because they meet most, if not all of the criteria I laid out above, so lets jump in!
TOP 15 Best Workout Shoes for Plantar Fasciitis 2021
I hope you have found this list helpful and find the best workout shoes for plantar fasciitis for you in this list.
Go ahead and subscribe to the newsletter to get notified as new content like this arrives on our webpage.
Until then, I will see you at the box!