8 Best Vegan Friendly Running & Workout Shoe Brands + 18 Shoes Reviewed 2023
Are you catching a lot of static looking for a pair of the best vegan workout shoes for you?
I get it!
Many Non-Vegans think being Vegan is only about what you eat.
But being means vegan so much more than simply not eating meat and animal products!
Being vegan is a lifestyle choice that means not using or consuming any animal-based foods or products so as not to exploit, use, abuse or cause cruelty to animals in any form or manner.
Veganism extends far beyond food to the products we use every day-including running shoes.
Finding vegan alternatives can be daunting.
Most products on the market simply aren't designed with a vegan philosophy.
But you want to feel healthier and stronger, and you want to achieve your goals without compromising on the things that are important to you.
Good news! – Here are 18 vegan approved workout and running shoes you can wear with a clean conscience.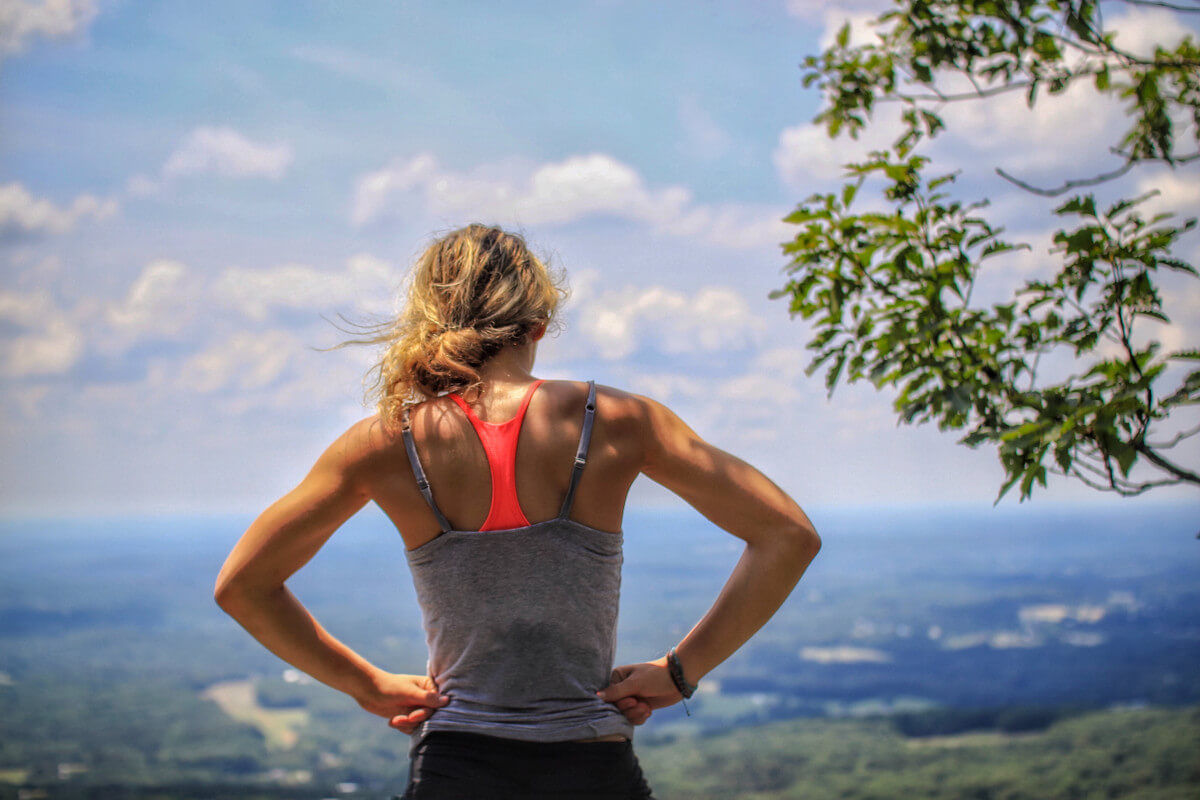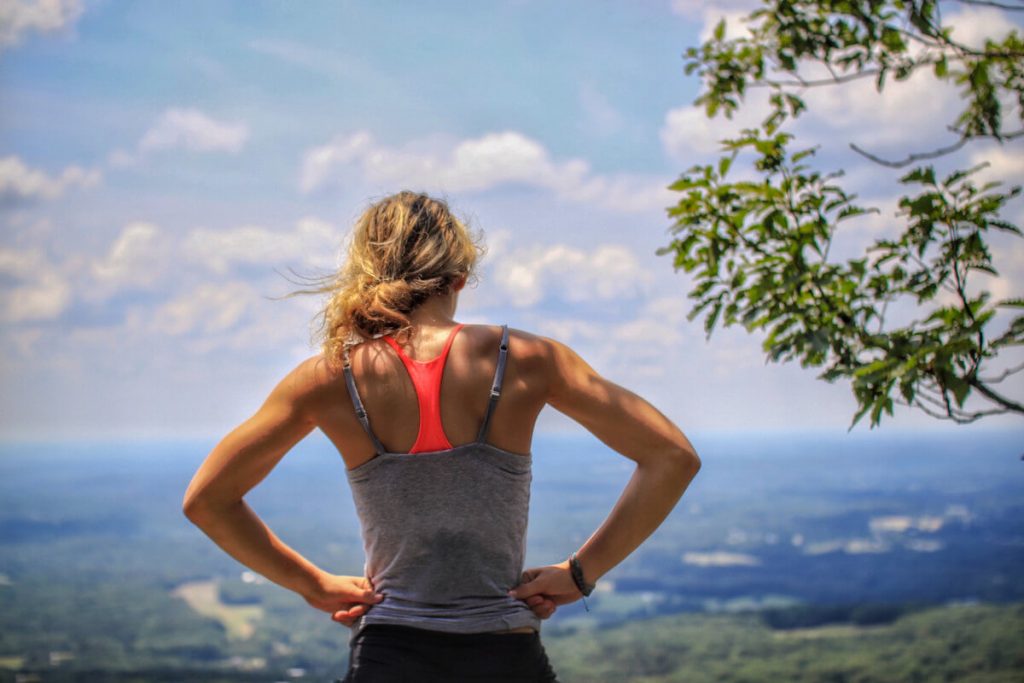 18 Best Vegan-Friendly Workout & Running Shoes 2023
Since vegan options are hard to come by, you'll be jazzed to know that there are a few vendors who adhere to the vegan philosophy in their running shoes.
The following shoes provide quality workout shoes made from ethically sourced vegan materials.
The Importance of the Right Workout Footwear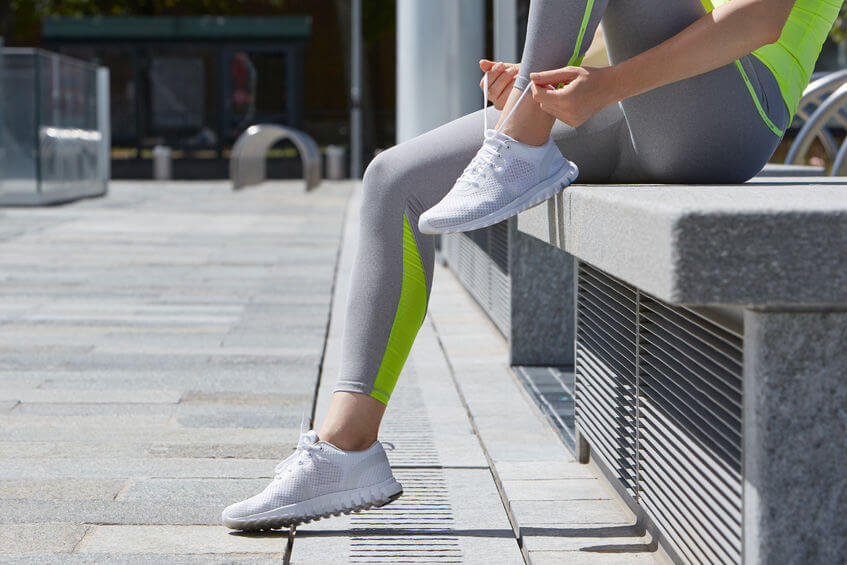 Working out in shoes that don't fit right can be dangerous for a variety of reason.
Slide on or slip on shoes, like sandals or flip flops, are extremely unsafe to wear while running.
Using them on a treadmill makes them even more unsafe. Since these shoes don't properly cradle your feet, they can fly right off.
You're more prone to tripping in these unstable shoes because they leave your foot largely unprotected.
Casual sneakers aren't much better.
These shoes are made for light walking, rather than working out. Casual everyday kicks lack the proper tread you need to get a good grip and are often too flat to have any support at all.
Whether you're walking on a treadmill or hiking in the woods, you need that grip to help your feet solidly connect with the ground.
Slippery treads make for a slippery workout.
Running Shoes Last Longer than Casual Sneakers for Exercising
Common casual sneakers won't last very long if you use them for athletic activities like running or jumping.
Since these shoes are only designed for minimal impact, they won't be able to handle the inevitable damage they'll endure when you're using them to exercise.
The seams will come apart, the soles will wear through very quickly and you will develop holes in the upper if you use them for sports and running.
Sneakers may be half the price of good workout shoes, but they only last half as long and do not protect your feet half as well.
The best vegan running shoes will provide you with a dependable level of durability, allowing you to push yourself to your limits without your shoes giving up on you.
The tread on the soles makes it easier to climb steep hills or run fast on the ground. Many workout shoes come in different varieties, with the soles being designed with certain activities in mind.
The Right Shoes Protect Your Joints and Knees
Most good workout footwear also provides the proper arch support, which helps keep your spine aligned while you're exercising.
Flat shoes with no arch support that can't properly cradle your foot will affect your body from the feet up by allowing the shock of your steps to slowly damage your body.
Investing in the right workout shoes is a no-brainer.
What to Look for if You're Searching for Best Vegan Running or Workout Shoes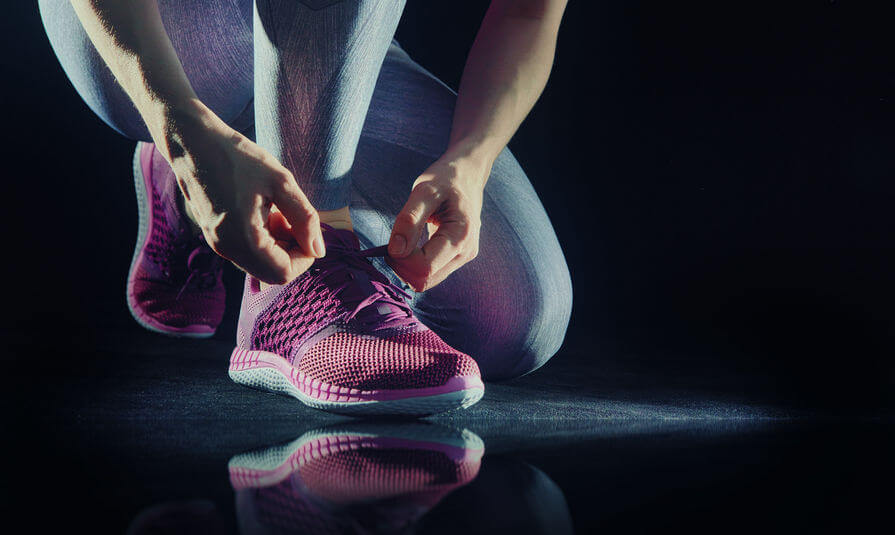 If you're on the market for vegan footwear, you'll have to make yourself a small checklist to be sure the shoes you're buying are actually vegan.
Sometimes, it's easy to be deceived into believing that a shoe is vegan just because it was constructed without leather.
Leather is the least of your worries when it comes to purchasing running shoes, as many of the practices that go into producing them involve animal testing and animal byproducts.
Glues
Thankfully, animal-based glues are no longer a staple in shoemaking. In most circumstances, companies prefer to use synthetic glues that don't contain animal derived ingredients.
Animal-based glues used to be very popular, but companies are ceasing to use them in favor of higher performing synthetic alternatives.
Synthetic glue holds better, lasts longer, and is cheaper to produce.
It's rare you'll find a shoe company that is still using animal-based glues in their products, though there are a few left out there.
But don't get excited just yet – just because the glue isn't animal derived, that doesn't automatically make it vegan.
Certain synthetic adhesives may be tested on animals, and the only way to know for sure whether or not the glue in your shoes falls under that umbrella is to inquire with the manufacturer about where they source their adhesives from.
Non-Synthetic Materials
What materials your shoes should be constructed out of largely depends on your moral compass.
Obviously, animal-derived materials are out.
A lot of the times, companies will often label shoes made with animal skin as "natural materials" and while they are technically natural, they certainly are not vegan.
Vegan running shoes can be made from natural materials, but it's best not to assume that the natural materials are vegan unless the company specifies they are in fact vegan.
The majority of the time, vegan shoes are made from manmade or synthetic materials.
This is great if no animals were harmed in the process, but if you're concerned with the environment, you might instead choose vegan athletic shoes that are made with recycled content or natural materials like cotton or hemp-based cloth like the Saucony Jazz.
A lot of eco-friendly companies use vegan post-consumer content, such as recycled plastic bottles or recycled rubber, to create a shoe that is more than just vegan – it's also better for the planet.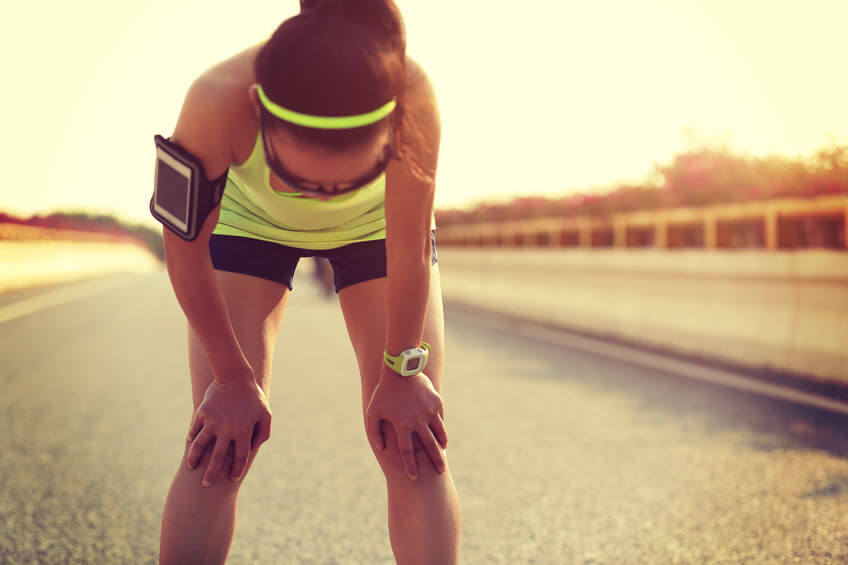 Materials Tested on Animals
Some components of a shoe, such as the previously mentioned synthetic adhesive, may have been tested on animals.
The same goes for the dyes that are used to color shoe material.
Sometimes, dyes are not only tested on animals – they're actually made from animal byproducts.
Synthetic material blends can be tested on animals to measure their levels of toxicity. It may be nearly impossible to completely avoid all animal testing, but some brands are a lot more committed to phasing it out than others are.
Not only the shoes in the above list appropriate for vegans, they're also good for the planet.
If you want a great shoe that won't jeopardize your moral values, you won't have to look too hard.
Even if companies aren't solely vegan, most major brands do provide alternatives that are appropriate for vegans to use.
You won't have to compromise on quality or your position when it comes to ethical practices.
Some of the best vegan workout shoes on the market are right here in this list.
All you need to know is what to look for, and which brands to trust. Think of this as your ultimate shopping guide.
Best Vegan Running Shoe Brands 2023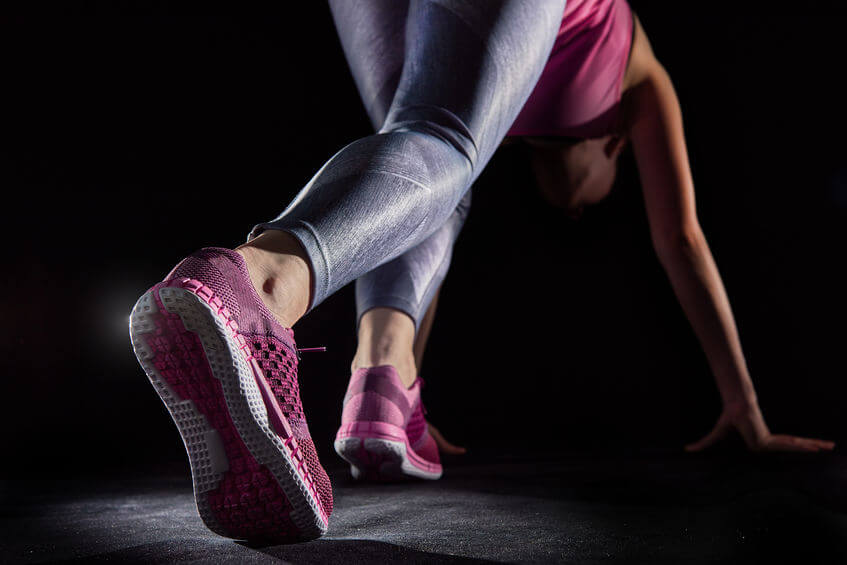 Topo
Topo is a newcomer to the Vegan shoe market, but they do not lack experience. The shoes are designed by a runner with over 35 years of running experience and a passion for the perfect running shoe.
Topo strives to create running shoes that follow the natural motion of the foot and promise to only use materials or add features that are absolutely necessary.
Topo does not use any latex or animal products as materials or adhesives for their running shoes except the Rekovr model which uses ethically sourced wool.
Xero
Xero makes many vegan running shoes, in fact, all but one model, the Coalton boots, are vegan.
While the founders of Xero are not vegan themselves, they are happy to offer running shoes that vegans can feel good about wearing.
Saucony
While Saucony is not an all vegan shoe company, it does offer some good vegan running and casual shoes.
In Addition to the Saucony jazz running shoes, they also have the stylish Azura line, made from synthetic microfiber that contains no animal products.
ASICS
It's easy to find ASICS shoes anywhere.
They're a major brand, and they're carried by most athletic shoe suppliers. While it's good to know you can rely on the brand and they're easy to find, don't assume that every pair of shoes they make is vegan.
While the majority of the line is suitable for vegans, some of their shoes do contain leather components.
These products are easy to distinguish from their vegan counterparts by looking at their product code.
If the product code has a letter "L" at the end, this denotes the use of leather.
Just check the code before you try them on.
Merrell
Merrell has an impressive collection of shoes in their vegan-friendly line. The company offers shoes for both men and women, all for different athletic purposes.
Running shoes, hiking shoes, and general sports shoes are just the tip of the iceberg. They also offer unique high-top heavy-duty sporting shoes as well as a variety of lighter athletic slip-ons.
Some of their shoes do contain leather, but Merrell carefully labels which of their designs are not vegan-friendly to help you avoid any mishaps.
For the most part, the athletic shoes are completely free and clear of animal-sourced ingredients, and it is almost exclusively the all-purpose shoes that have any sort of leather.
Mizuno
Mizuno was one of the brands that previously used animal derived glues in their products.
But not to worry!
Mizuno has changed their ways!
A few years ago, they switched to a safer synthetic glue alternative for use in all of their shoes. The best part of the Mizuno line of running shoes is that every pair is completely vegan-friendly.
You don't have to decipher product codes or look for special notations. Since 2014, every running shoe released by the company has been 100% vegan. It's easy to shop for their selection.
Newton
Newton was one of the first companies to provide running shoes to vegans who had a difficult time finding suitable footwear for athletic purposes.
Newton makes some of the most unique vegan running shoes available, priding themselves on what they call their "P.O.P", or "point of power" energy return technology.
Newton strives to innovate and provide some of the most revolutionary workout shoes available in the current market. Newton aims to make their technology available to everyone by eliminating the use of animal-derived materials or ingredients in their products.
Brooks
Every single shoe model Brooks produces, with the exception of the "Addiction Walker" model, are vegan.
Brooks is a brand that happily caters to the requests of athletic vegans, providing them with quality, durable vegan footwear.
The brand takes things one step farther with their investigative initiatives to use more sustainable materials too.
There are many reasons I love Brooks shoes, and their vegan-friendly offerings and sustainability philosophy are two of the best reasons to choose Brooks.
Love Running?
If you want to keep up on the latest shoe reviews and running news, be sure to enter your email address and hit the subscribe button to receive the Garage Gym Power newsletter.