Best Vegan Friendly Running & Workout Shoes Brands + 15 Shoe Reviews 2018
Finding vegan alternatives to everyday necessities can be quite a daunting task.
Most products on the market simply aren't designed with a vegan's personal needs in mind.
As a vegan, your health and fitness are likely very important to you.
You want to feel healthier and stronger, and you want to achieve your goals without compromising on the things that are important to you.
Good news – there's plenty of workout and running shoes that you can safely wear with a clean conscience.
| Picture | Vegan Friendly Shoes | Our Rating | Available |
| --- | --- | --- | --- |
|   | ASICS Womens GEL-Kayano 22 Lite Show Running Shoe | | |
|   | Merrell Women's Grassbow Air Trail Running Shoe | | |
|   | Brooks Womens Transcend 2 | | |
|   | Newton Motion IV Running Shoes | | |
|   | Merrell Men's Vapor Glove 2 Trail Running Shoe | | |
The Importance of the Right Workout Footwear
Working out in improper shoes can be dangerous for a variety of reason.
Slide on shoes, like sandals or flip flops, are extremely unsafe to wear while running.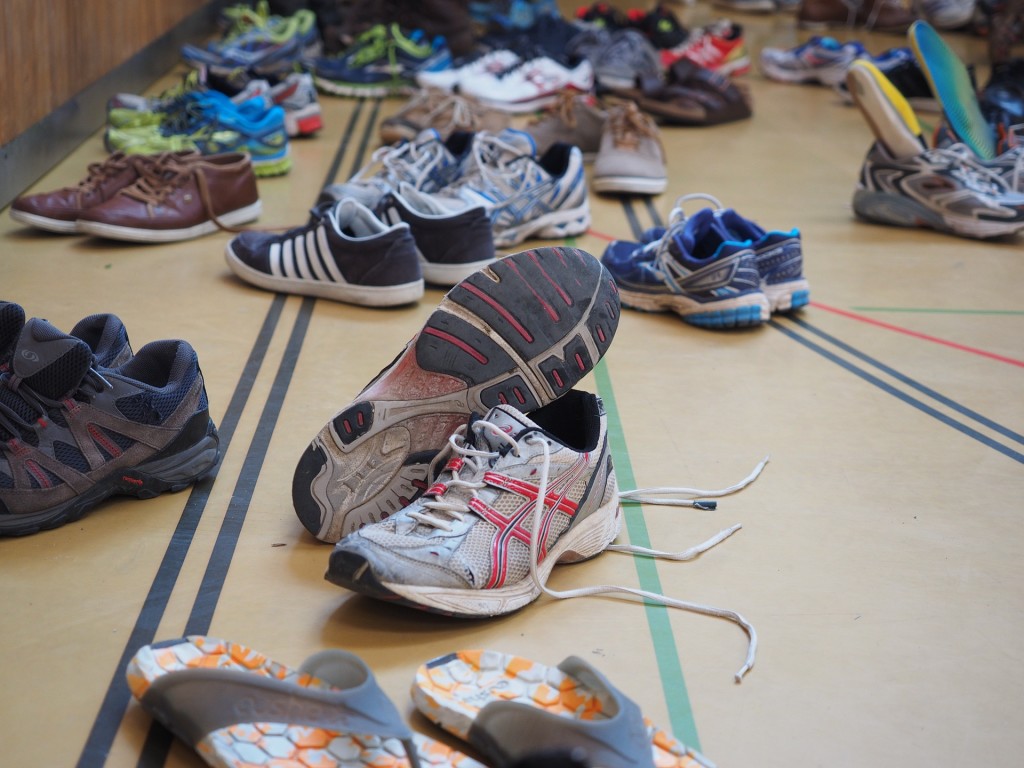 Using them on a treadmill makes them even more unsafe. Since these shoes don't properly cradle your feet, they can fly right off.
You're more prone to tripping in these unstable shoes because they leave your foot largely unprotected.
Basic sneakers aren't much better. These shoes are made for casual walking, rather than workout activities. Because of this, they lack the proper thread you need to get a proper grip.
Whether you're walking on a treadmill or hiking in the woods, you need that grip to help your feet interact properly with the ground. Slippery treads make for a slippery workout.
Even if you don't have a tendency to trip and fall in plain sneakers, they have terrible longevity when used for athletic activities.
Since these shoes are only designed for minimal impact, they won't be able to handle the inevitable damage they'll endure when you're using them to exercise.
The seams will come apart and the soles will wear through very quickly.
Sneakers may be half the price of good workout shoes, but they only last half as long.
Best vegan running shoes will provide you with a dependable level of durability, allowing you to push yourself to your limits without your shoes giving up on you.
The tread on the soles makes it easier to climb steep hills or run fast on the ground. Many workout shoes come in different varieties, with the soles being designed with certain activities in mind.
Buying the right shoes for the right purpose can improve the efficiency of your workout.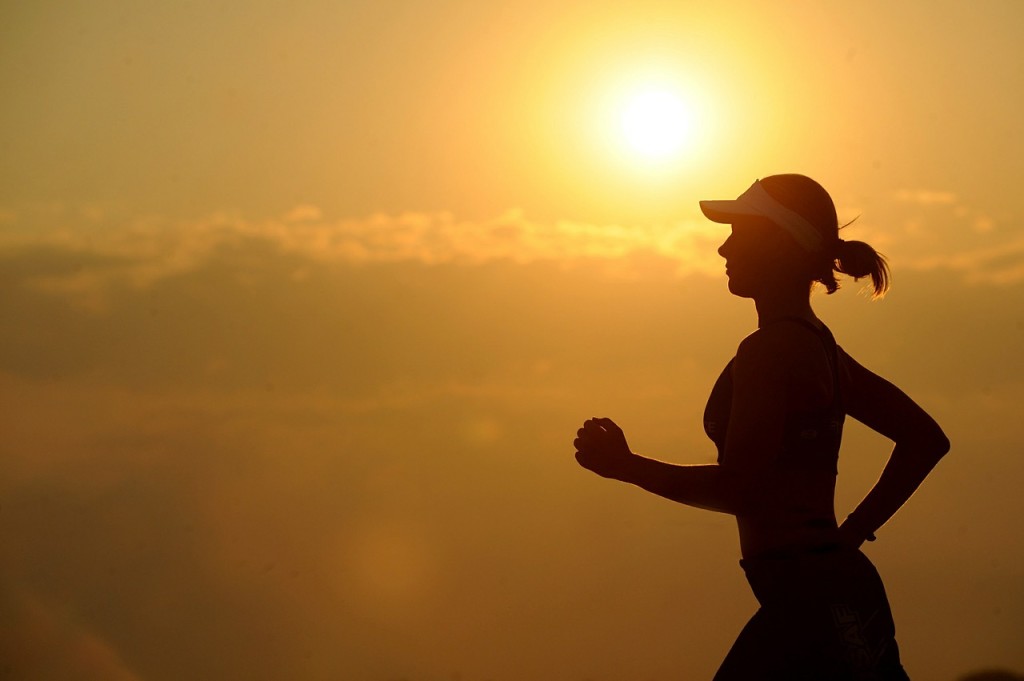 Most good workout footwear also provides the proper arch support, which helps keep your spine aligned while you're exercising.
Flat shoes with no arch support that can't properly cradle your foot will affect your body from the feet up by allowing the shock of your steps to slowly damage your body.
Investing in the right workout shoes is a no-brainer.
What to Look for if You're Searching for Best Vegan Running or Workout Shoes
If you're on the market for vegan footwear, you'll have to make yourself a small checklist to be sure the shoes you're buying are actually vegan.
Sometimes, it's easy to be deceived into believing that a shoe is vegan just because it was constructed without leather.
Leather is the least of your worries when it comes to purchasing running shoes, as many of the practices that go into producing them involve animal testing and animal byproducts.
Glues
Thankfully, animal based glues are no longer a staple in shoemaking. In most circumstances, companies prefer to use synthetic glues that don't contain animal derived ingredients.
They used to be very popular, but companies are ceasing to use them in favor of higher performing synthetic alternatives.
Synthetic glue holds better, lasts longer, and is cheaper to produce. It's rare you'll find a shoe company that is still using animal based glues in their products, though there are a few left out there.
But don't get excited just yet – just because a glue isn't animal derived, that doesn't automatically make it vegan.
Certain synthetic adhesives may be tested on animals, and the only way to know for sure whether or not the glue in your shoes falls under that umbrella is to inquire with the manufacturer about where they source their adhesives from.
Non Synthetic Materials
What materials your shoes should be constructed out of largely depends on your larger moral compass. Obviously, animal derived materials are out.
A lot of the time, companies will often label shoes made with animal skin as "natural materials."
Vegan running shoes can be made from natural materials, but it's best not to assume that the natural materials are vegan unless the company specifies.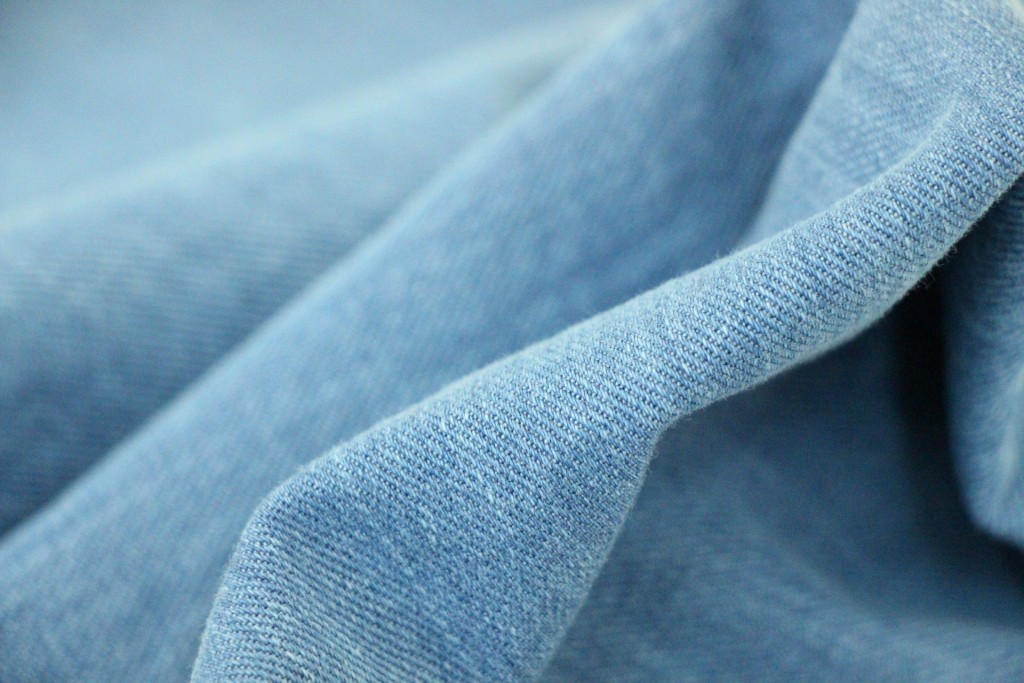 The majority of the time, vegan shoes are made from manmade materials.
This is great if no animals were harmed in the process, but if you're concerned with the environment, you might instead choose vegan athletic shoes that are made with recycled content.
A lot of eco-friendly companies use vegan post consumer content, such as recycled plastic bottles or recycled rubber, to create a shoe that is more than just vegan – it's also better for the planet.
Materials Tested on Animals
Some components of a shoe, such as the previously mentioned synthetic adhesive, may have been tested on animals.
The same goes for the dyes that are used to color shoe material.
Sometimes, dyes are not only tested on animals – they're actually made from animal byproducts.
Synthetic material blends can be tested on animals to measure their levels of toxicity. It may be nearly impossible to completely avoid all animal testing, but some brands are a lot more committed to phasing it out than others are.
Best Vegan Workout and Running Shoe Brands
Since vegan options are usually hard to come by, you'll be pleased to know that there are a few vendors who are willing to cater to the needs of the athletic vegan.
The following brands provide quality workout shoes made from ethical materials.
ASICS
It's easy to find ASICS shoes anywhere.
They're a major brand, and they're carried by most athletic shoe suppliers. While it's good to know you can rely on the brand and they're easy to find, don't assume that every pair of shoes they make is vegan.
While the majority of the line is perfectly safe for vegans, some of their shoes do contain leather components. These products are easy to distinguish from their vegan counterparts by looking at their product code.
If the product code has a letter "L" at the end, this denotes the use of leather.
Just check the code before you try them on.
Asics Onitsuka Tiger Ultimate 81
This stylish vegan friendly athletic shoe is prized by parkour athletes and fanatics everywhere. They are light, only 10.5 oz, flexible, have good grip, using a singular grip pattern that runs across the shoe bottom and up over the toe edge.
The shoes have flat canvas laces that STAY TIED! The shoes have a lot of style and are great for working out or worn casually.
Pros
These athletic vegan friendly sneakers are light, and comfortable.
Have great grip.
Durable.
Cons
Not good on slick or wet surfaces.
Better for concrete and similar surfaces.
Our take
Excellent vegan friendly outdoor urban workout shoe. This shoe is solid on all features needed for a workout in a metropolitan park setting.
ASICS Women's GEL-Kayano 22 Lite Show Running Shoe
This vegan running shoe is designed for over-Pronators. The shoe is durable and comfortable thanks to the shock absorbing shell and angled gel pad for comfort.
The flight foam sole adds stability to the shoe, AND is made from eco-friendly organic fibers. The last on the heel contours to your ankle and allows you to get a nice 'spring' off the toe as you run.
Pros
This particular model and color is great for a night run because it has several reflective accents integrated into the sides and heel of the shoe.
Sock liner keeps your feet dry.
Gel comfort.
This athletic shoe is good for those who over pronate.
Cons
Some find the shoe too narrow, keep in mind the shoe back is designed to grip your heel.
Merrell
Merrell has an impressive collection of shoes in their vegan friendly line. The company offers shoes for both men and women, all for different athletic purposes.
Running shoes, peak shoes, and general sports shoes are just the tip of the iceberg. They also offer unique high-top heavy duty sporting shoes as well as a variety of lighter athletic slip-ons.
Some of their shoes do contain leather, and the brand carefully labels which of their designs are not vegan friendly to help you avoid any mishaps.
For the most part, the athletic shoes are completely free and clear of animal ingredients, as mostly the all-purpose shoes have any sort of leather.
Merrell Women's Pace Glove 3 Trail Running Shoe
This vegan minimalist running shoe has a 0 drop, and a glove-like feel. This model is less glove-like than its predecessors, and has a bit more structure, making it a little less minimalist as well, which contribute to the shoe durability.
The Pace glove 3 has cushioning at the bottom, but not so much that you experience heel striking. The cushioning is much less than an average athletic shoe.
This model also has somewhat of an arch, although the arch is very low.
Pros
Minimalist shoe with a glove like feel, allows you to feel the ground, close to what its like to run barefoot.
Cons
These shoes may have too much structure for those who want a true extreme minimalist barefoot shoe, but it also has tons of fans too.
Our take
A great minimalist barefoot athletic shoe with just a touch of structure and support.
Merrell Men's Vapor Glove 2 Trail Running Shoe
The Vapor Glove is a vegan friendly men's trail running shoe with a minimalist, barefoot feel.
There is scant cushioning, just around and under the heel. the arch is 0 drop, the shoes have just the slightest structure, extremely flexible shoe.
The outer is made from fabric covered rubber, the shoe has flat laces that stay tied, the heel is low profile and the outer is a sticky rubber for effective traction.
Pros
A very Light running shoe.
This shoe allows for a barefoot feel, has a natural fit, minimal support features and a flat arch.
It is also Vegan Friendly.
Cons
The shoe has somewhat limited breathability.
Our take
Great trail running shoes for men who like a barefoot feel.
Bonus: great for driving too, especially a stick shift because you can feel the pedals.
Merrell Women's Grassbow Air Trail Running Shoe
The show upper is made from mesh and vegan friendly synthetic leather.
They have good ventilation. These shoes have an air cushion sole that makes the shoe stable, a strong tread pattern that grips even slippery surfaces you may encounter on the trail.
The traction is also effective in winter or cold climates because of the uniquely designed M-select grip material. These shoes feature an anti-odor lining.
Pros
The shoe has medium range structure, good support and effective cold weather traction.
It also has good arch support.
Cons
The shoe can be somewhat stiff when you first begin wearing them so they require an extended break in period.
Our take
Excellent for trail running, hiking, or for those who are on their feet all day.
Mizuno
Mizuno was one of the brands that used to use animal derived glues in their products.
A few years ago, they switched to a safer synthetic alternative for use in all of their shoes. The best part of the Mizuno line of running shoes is that every pair is completely safe.
You don't have to decipher product codes or look for special notations. Since 2014, every running shoe released by the company has been 100% vegan. It's easy to shop their selection.
Mizuno Men's Wave Prophecy 2 Running Shoe
This vegan friendly shoe has a mesh upper overlay, angled eyelets, AP plus foam midsole and Mizuno's double infinity wave sole that absorbs shock.
The Infinity wave sole also adds spring and moves you forward as you run. The shoe is stiff and stable with a high arch that is placed more toward the heel.
The outsole is lined with XTM carbon rubber for durability.
Pros
This shoe has lot's of support, high arch.
Cons
The shoe is pricy.
The shoelaces won't stay tied.
Our take
This is the shoe for those who require support and shock absorption while exercising.
Mizuno Men's Wave Elixir 8 Running Shoe
This is a stability running shoe by Mizuno. Mizuno redesigned this shoe placing the overlay under the mesh, so it is now an underlay and can be felt when trying the shoe on.
The shoe is very flexible in the forefoot area thanks to Mizuno's flex controllers installed in the sole this helps redirect energy.
Pros
This shoe is okay for an over pronator.
It is light and well cushioned and has a large toe box.
Cons
These shoes are very brightly colored, some find them too showy.
Our take
These shoes have a good amount of support without being over the top.
Mizuno Men's Wave Rider 16 Running Shoe
This vegan friendly shoe is very light while still being supportive. The sole is firmer in the forefoot than the heel area, so it's not a shoe for mid-foot runners.
The shoe is well vented with a large toe box area. The shoe has a medium drop and this shoe works for heel runners.
Pros
This shoe is very light weight.
It has a medium drop and mid level support.
It has great shock absorption.
Cons
These shoes tend to be narrow.
Our take
Great shoes for high impact exercise and running.
Newton
Newton was one of the first companies to provide a response to vegans who had a difficult time finding suitable footwear for athletic purposes.
Newton makes some of the most unique vegan running shoes available, priding themselves on what they call their "P.O.P", or "point of power" technology.
Striving to innovate and provide some of the most revolutionary workout shoes available in the current market, Newton aims to make their technology available to everyone by eliminating the use of animal derived materials or ingredients in their products.
Newton Motion IV Running Shoes
This is the 4th iteration of the Newton Motion vegan friendly shoe. This model has a thinner tongue, flat laces, and is super light.
The shoe features the 5 ridged precision designed Pop 1 lugs on the sole that Newton's are known for. The POP 1 Technology allows the shoe decrease energy loss and return energy back making for a very efficient run.
This model is good for runners with metatarsus and they help avert heel strike.
Pros
Offers good stability features the POP 1 Technology.
Good for long or short runs.
Cons
They run a bit small so consider ordering a size up.
Our take
The runners shoe for everyday training.
Newton Kismet Running Shoes
Very light, at 9.7 oz, the kismet also has the POP 1 energy return technology.
The 5 lugs on the sole of the shoe are part of the energy return system of the shoe and the wear that develops on the lug can give you a good indication of your pronation so you can properly diagnose your run style.
This shoe is a stability shoe with a 4.5mm drop.
Pros
Good Structure stability shoe.
A very durable shoe.
Extremely light training shoe.
Cons
Some feel the shoe is too structured and not flexible enough.
Our take
A good training shoe for runners who like a little structure and decent stability with a slight drop.
Newton Terra Momentum Trail Running Shoes
This is Newton's trail running shoe; they offer medium range support and are a good fit for neutral runners or over Pronators.
This trail runner also has Newton's POP 1 Lugs on the shoe sole, allowing the runner to gauge wear and contributing to the energy return system of the shoe.
This shoe is a little heavier than other Newton's but is still very light.
Pros
The shoe is comfortable and has medium level support.
This is a durable and hardy shoe, very well built and can withstand trail abuse.
Cons
Some users believe the platform of the shoe is too high, making the shoe unstable.
Our take
Good all terrain shoes, great for loose gravel, muddy trails, even snow.
Brooks
Every single shoe model Brooks produces, with the exception of the "Addiction Walker" model, are vegan.
Brooks is a brand that happily caters to the requests of athletic vegans, providing them with quality, durable footwear.
The brand takes things one step farther with their investigative initiatives to use more sustainable materials.
Brooks Men's Adrenaline GTS 14 Running Shoe
Brooks Go To Shoe for men.
This show has a 'caterpillar crash pad' tread pattern on the sole. This pattern snakes around the outside edge of the sole allowing you to get a good heel to toe transition no matter if you are a forefoot runner, midsole runner or heel runner.
This shoe is very flexible because the accents are printed on the shoe as opposed to stitched. The toe box is mesh covered and well ventilated.
The heel is well supported. The shoe is vegan friendly and the midsole is biodegradable.
Pros
Great support, cushioning and stability.
Moderate arch support, but not excessive.
Cons
Some say they are not as durable as previous models.
Our take
Brooks number one shoe for a reason, a good all terrain type shoe that works as well in a CrossFit gym as it does on the pavement.
Brooks Women's Addiction 8 Running Shoe
This Brooks Addiction women's running show has Brooks 'Caterpillar crash pad' DNA tread that guides the foot from heel to toe orchestrating a more biomechanically proper stride.
Mesh top toe box for good ventilation and copious midsole cushioning.
Pros
These shoes have ample cushion, structure and stability.
Cons
These shoes tend to run a half size too small, so consider ordering a half size up.
Our take
This athletic shoe is a secure and supportive shoe for lady runners.
Brooks Womens Transcend 2
The Transcend 2 is a vegan friendly athletic shoe for women. This shoe has lots of support and cushion for over Pronators.
This shoe has a 'guide rail' built into the side that allows your foot to land naturally, while at the same time, gently guiding it as needed. Good ventilation mesh toe box.
This shoe has a soft lining and feels luxurious. There is a heel counter installed to the outside heel of the shoe to give heel support, while the inside heel remains soft and comfortable.
Pros
These shoes have plenty of cushion and ample support.
Soft, luxury feel.
Cons
This shoe tends to run small, has a higher arch and can be narrow.
Our take
The most cushioned shoe Brooks makes, great for ladies who need more luxury.
Bonus: Onitsuka Tiger Review
Onitsuka Tiger Machu Racer Running Shoe
The Onitsuka Tiger brand has a rich Nippon history dating back to 1949 when the founder started making shoes for youth to rebuild Japan after the war.
In 1966 they partnered with Blue ribbon sports, which eventually became Nike. This particular model, the Machu, has a synthetic mesh upper with faux vegan friendly suede details.
The shoe is low cut and super flexible, meant for running on a track, but can also be worn as a low profile casual fashion sneaker.
Pros
Very light.
Lightly padded collar.
Heritage style.
Cons
Our take
A superb track shoe with style to the core.
Conclusion
Not only are the shoes safe for vegans, they're also safe for the planet.
If you want a great shoe that won't jeopardize your moral values, you won't have to look too hard.
Even if companies aren't solely vegan, most major brands do provide alternatives that are safe for vegans to use.
You won't have to compromise on quality or your position when it comes to ethical practices. Some of the best vegan workout shoes on the market are perfectly safe for vegans to use.
All you need to know is what to look for, and which brands to trust. Think of this as your ultimate shopping guide.