TOP 16 Best Running Shoes for Overpronation Reviewed & Tested 2019
Overpronation could be the most common affliction among runners and has the potential to result in many debilitating injuries.
But luckily, for those of us who aren't ready to transition to barefoot running, there is a great range of shoes designed for overpronators.
Check out our list below of the best running shoes for overpronation in 2019.
We also have some more insights further down if you're new to this and want to know more.
TOP 16 Best Running Shoes for Overpronation 2019
Let's begin with men's shoes!
Asics Men's Metarun Running Shoe
Review: According to Asics, the Metarun is their number one, spare no expenses, top of the range shoe for overpronation.
And, if the reaction to its 2017 debut is anything to go by, the Metarun lives up to Asics's claims (it's just a case of whether the shoe lives up to its price tag).
The Metarun uses all of the best technology available to Asics to create a stability shoe that is extremely well-cushioned, supremely comfortable and yet impressively lightweight.
The quality of materials used also means that this is an extremely durable shoe that is likely to last longer than the average running shoe.
The verdict from the 2017 model was that if money is no object and you want the best, then the Metarun won't disappoint. But whether the shoe is literally twice as good as the Kayano, as its price point suggests, is debatable.
Pros
Good stability.
Very well cushioned.
Extremely comfortable.
Very lightweight for a stability shoe from Asics.
Very durable.
Cons
Takeaway
It comes down to the money factor in this case. This is undoubtedly a great shoe, though it's price tag is mildly insulting.
If money doesn't play a role in your decision making, then these are the best Asics running shoes for overpronation.
Nike Men's Air Zoom Structure 19 Running Shoe
Review: There are more recent models of the Air Zoom Structure on the market, but the 19 is arguably the best in terms of the fit and comfort of the upper.
Three different kinds of foam form the sole unit, as can be seen from the different colors, the white being the softest on the outer edge, the dark blue a little firmer, and then the arch support of the hardest, light blue.
Air Zoom technology provides extra cushioning under the ball of the foot which adds to the overall highly cushioned feel.
The engineered mesh upper is also extremely comfortable, being just the right amount of soft and flexible.
Pros
Great cushioning.
A fantastic arch support that isn't overly noticeable in the footbed.
Very comfortable upper.
Cons
Takeaway
Some of the best running shoes for overpronation and flat feet and the best Nike running shoes for overpronation.
Saucony Men's Guide ISO Running Shoe
Review: The Guide is a popular stability shoe from Saucony and now it comes paired with the ISOFit technology for an even more top of the line model.
EVERUN cushioning in the midsole provides reliable cushioning with good energy return. The overall sole unit provides a firm and controlled ride, ideal for overpronators who want to run longer distances.
The ISOFit upper is highly adaptive, comfortable and supportive, providing everything you'd want out of an upper.
Pros
Great support.
EVERUN midsole.
Responsive, springy feel.
8mm heel drop.
ISOFIT upper.
Cons
Takeaway
The Guide ISO is an almost perfect stability shoe for overpronators, with a great balance of cushioning, support and comfort.
Easily among the best men's running shoes for overpronation and could be a good choice when looking for the best running shoes for overpronation and plantar fasciitis.
Hoka One One Men's Gaviota Running Shoe
Review: The Hoka One One Gaviota is an extremely comfortable motion control shoe for overpronators. If you want a shoe where you can truly feel the amount of cushioning present, then this is the shoe to go for.
A 5mm heel drop and reasonably light weight make this stability shoe one that doesn't follow the usual rules.
The midsole wraps up and around the base of the foot, keeping it aligned through the length of the heel strike while being extremely soft and bouncy underfoot.
The Gaviota's upper is a seamless mesh with 3D printed overlays for added structure. All in all, this is a comfortable feel though not your typical stability shoe.
Pros
Very soft cushioning.
Light weight.
Supportive.
Comfortable.
Responsive.
Cons
Toe box could be more spacious.
Takeaway
A unique shoe in the world of stability shoes, but one that does its job while being extremely comfortable. Well worth a try if you're open minded enough to get used to a new feel.
Brooks Men's Ravenna 9 Running Shoe
Review: The Ravenna 9 is a popular shoe that is classed as stability but, now tends towards neutral in its actual midsole design.
This is great for mild overpronators who are just looking for a little support but don't want something too overbearing.
Brooks' trademark BioMoGo DNA forms the cushioned and responsive midsole, but there's little other technology is in place to provide stability, resulting in a rather flexible shoe.
The blown rubber outsole is durable and grippy and the seamless mesh upper is breathable and comfortable.
Pros
Seamless, breathable mesh upper.
Very light weight.
Flexible.
Cons
Too narrow fitting for wider feet.
Tends towards neutral.
Takeaway
Overall this is a mildly supportive shoe that is more flexible than most of the others on this list so it would work well for someone wanting to gradually move towards neutral shoes.
New Balance Men's 1540 v2 Running Shoe
Review: The 1540 v2 is a motion control running shoe with decent cushioning, designed for flat feet and more severe overpronators.
ABZORB foam combined with the TPU rollbar results in a highly stable, cushioned foot-strike, with a pretty standard 10mm drop.
The seamless mesh upper is very breathable while synthetic overlays provide additional stability. Blown rubber in the outsole provides additional cushioning while NDurance rubber provides durable tread.
Pros
Very supportive.
Cushioned.
Breathable.
Durable outsole with good traction.
Extra wide widths available.
Cons
A little heavy.
May feel stiff.
Takeaway
A very stable shoe for overpronators with flat feet to use for daily training and recovery runs, but a little too stiff and heavy for racing or tempo runs.
Asics Men's Gel Foundation 13 Running Shoe
Review: The Gel Foundation is a well-cushioned stability shoe. SpEVA foam forms the midsole which together with gel cushioning under the heel and forefoot results in a very cushioned ride.
Multiple guidance system technologies provide support and stability while the 10mm heel drop is moving in the direction of a more appropriate drop for overpronators.
The engineered mesh upper is supportive and breathable with a soft moisture-wicking inner.
Pros
Well cushioned.
Good stability.
Caters to wider feet.
Removable insole to allow for custom orthotics.
Cons
Toe box could be roomier.
May feel a little on the stiff and firm side.
Takeaway
This is a reliably supportive and cushioned shoe with the added benefit of fitting wider feet, and overall, are good running shoes for overpronation.
Adidas Men's Ultra Boost ST Running Shoe
Review: The Ultra Boost ST is a daily stability shoe that manages to be extra springy through stepping away from the industry-standard EVA foam, utilizing Adidas's famous Boost technology.
Boost foam's main claim to fame (and it does live up to this claim) is that it remains responsive long into the run as opposed to gradually becoming more compressed.
A Torsion System running through the midsole provides extra stability while the outsole is made of very durable rubber which has excellent traction.
Finally, Adidas's Primeknit upper may look like a jersey at first glance but proves to be durable and comfortable.
Pros
Springy Boost midsole.
Durable outsole.
8mm drop.
Long lasting Primeknit upper.
Cons
Takeaway
As with all Adidas shoes, the name doesn't come cheap!
But if you don't mind the price, then the Ultra Boost ST may just fill your overpronation needs.
The North Face Men's Ultra 110 GTX Running Shoe
Review: Most stability running shoes won't handle a rugged trail and still provide support for overpronation. The North Face Ultra 110 GTX trail running shoes will!
They are a stability running shoe designed for gnarly trails that will support your roll through and keep you aligned while providing excellent traction and protection against rocks and debris.
They're not suited for road running, being a little too hot, stiff and heavy for that. But if the trails are where your heart is, then these are a good choice.
Pros
Comfortable.
Plenty of support.
Breathable.
Great traction.
Protection against rocks and debris.
Cons
Takeaway
Comfortable, breathable and suitably rugged, the Ultra 110 GTXs will keep you safe and stable on the trails while doubling as a hiking shoe.
Some of the best trail running shoes for overpronation.
Now time for women's shoes!
Asics Women's Kayano 26 Running Shoe
Review: The Kayano is a legend in the world of stability shoes, and deservedly so. It consistently provides premium level arch support in conjunction with cushioning and comfort, year after year.
They are versatile shoes, so though most wouldn't race a 5k in them, they are a solid choice for anything upwards of 10k, being very well suited for long-distance training.
The 26 is the latest model and contains new technology in the form of Flytefoam Lyte and Flytfoam propel cushioning in the midsole which provides responsive support along with more of Asics's classic Gel and Dynamic Duomax. The upper has also had improvements made, now being more durable and even more comfortable than previous versions.
All in all, the Kayano remains a top of the line stability shoe.
Pros
Reliable arch support and heel cup.
Good cushioning.
Responsive.
Very comfortable.
Improved traction.
Cons
May feel a little firm underfoot later on in your long runs.
Takeaway
As an overpronator you really can't go wrong with the Kayano. The Kayanos are easily some of the best Asics women's running shoes for overpronation and some of the best overpronation running shoes in general.
Brooks Women's Addiction 13 Running Shoe
Review: The Addiction 13 is a motion control shoe, meaning it's a stability shoe with an extra dose of support to guide your roll through.
The Addiction achieves this through the use of the full-length Progressive Diagonal Rollbar which keeps the shoe, and hence your foot, stable from foot strike to push off, along with its trademark BioMoGo DNA foam midsole which provides cushioning as well as stability.
An additional segmented crash pad in the heel provides, even more, cushioning for heel strikers while HPR Plus in the outsole ensures extreme durability.
The mesh upper is breathable and secure while the padded collar and tongue add comfort.
Pros
Well cushioned.
Very supportive.
Extremely comfortable.
Gender-specific shoes.
Cons
Version 13 is a little narrower in the forefoot.
Takeaway
Designed for serious overpronators, the Brooks Addiction is a highly supportive shoe that is also well cushioned and very comfortable. It is the best Brooks running shoes for overpronation.
Saucony Women's Omni ISO Running Shoe
Review: The Saucony Omni ISO is a formidable stability shoe that falls in the middle of the range price-wise, making it a very good value shoe.
The Everun midsole provides support, cushioning and responsiveness while adapting to your feet as you run for an extremely comfortable ride.
The ISOFit upper is Saucony's latest technological breakthrough and has proved enough to give old shoe designs a new lease of life.
Overall, the upper provides superior fit by including a highly customizable lacing system together with mesh technology which molds to the shape of your foot.
Pros
Everun midsole.
ISO upper.
Very comfortable.
Durable.
Flexible in all the right ways for a stability shoe.
Cons
Upper could be more breathable.
Takeaway
The Omni ISO is an all-round fantastic stability shoe providing a very comfortable running experience. Easily among the best women's running shoes for overpronation.
Brooks Women's Adrenaline GTS 19 Running Shoe
Review: The Adrenaline GTS is the 'Go-To-Shoe' for pronators in the Brooks range, and its 19 version is the best yet. It is a stability shoe that is remarkably lightweight for an everyday running shoe.
Brooks' Guide Rails support system has been added to an already responsive and supportive midsole, making for an excellent shoe for overpronators.
The upper is sleek, soft, supportive and comfortable with a good-sized toe box and secure lacing system. The 12mm drop will encourage heel striking to a degree which won't be an issue if you heel strike anyway but if you're more of a forefoot runner this might be a drawback.
Pros
Lightweight.
Comfortable.
Supportive.
Cushioned.
Slightly more affordable than its counterparts.
Cons
12mm heel drop is high for a lightweight shoe.
Takeaway
If the high heel drop isn't an issue for you, this is a mighty fine running shoe, light, sleek and comfortable. These are some of the best women's running shoes for overpronation.
Mizuno Women's Wave Inspire 15 Running Shoe
Review: The Wave Inspire 15 is another solid stability shoe that will be a reliable choice for any overpronators out there, particularly those who heel strike.
The sole unit contains Mizuno's U4ic and U4icX foams which work together to provide a very cushioned landing, together with Mizuno's classic wave plate which provides stability and responsiveness along the length of the sole.
The upper has also been redesigned with mesh from the previous 14. It is comfortable, secure and snug fitting.
Pros
Supportive
Cushioned
Comfortable
Cons
At the pricier end of things (but it will last so you'll get your miles out of it).
12mm drop.
Takeaway
Another shoe with the heel drop at the higher end of the scale, but aside from this, a reliable and comfortable stability shoe and good women's running shoes for overpronation.
Asics Women's GT1000 7 Running Shoe
Review: The GT 1000 7 is a stability shoe designed for mild overpronators, with the 7th edition coming with a sleeker design and lower heel drop.
The stable sole unit consisting of Asics High Abrasion Rubber, Flytfoam, SpEVA and Gel, coming together to provide a highly supportive and well-cushioned sole which feels fast and responsive.
The upper consists of sleek engineered mesh that is light, streamlined and supportive contributing to the fast feel of the shoe.
Pros
Supportive upper.
Very stable sole unit.
Good cushioning.
9mm heel drop (lower than previous versions).
At the affordable end of Asics stability shoes.
Cons
Lower arch than previous versions.
Takeaway
A very modern take on the previously traditional GT 1000 stability shoe, the 7 is now lighter, faster and with a little less arch support but still a reliable shoe for mild overpronators.
Salomon Women's XR Mission Trail Running Shoe
Review: This is a versatile trail shoe that provides excellent stability and support for people looking for a shoe that will deliver over a range of distances and terrain.
They are a neutral shoe so they won't provide loads of support, but they are supportive enough if you're working on building up foot strength.
They're lightweight and more flexible than most trail shoes so if you're a newbie to the trails or like a mix of road and trail, these shoes are great.
The sensi-fit and sensi-flex technology keeps the foot feeling very snug, secure and comfortable on your feet. They have a relatively low rise so if you like a good ground-feel, these are a good choice.
Pros
Excellent traction.
Spacious toe box.
Very durable.
Gender-specific.
Good mid foot and heel support.
Sensi-fit structure.
Cons
Possibly not enough arch support for severe overpronators.
Takeaway
These shoes are highly versatile, comfortable, lightweight, cushioned and flexible while being stable.
They literally tick every box for a running shoe, which is why they're on this list – they just don't have a significant amount of specific arch support.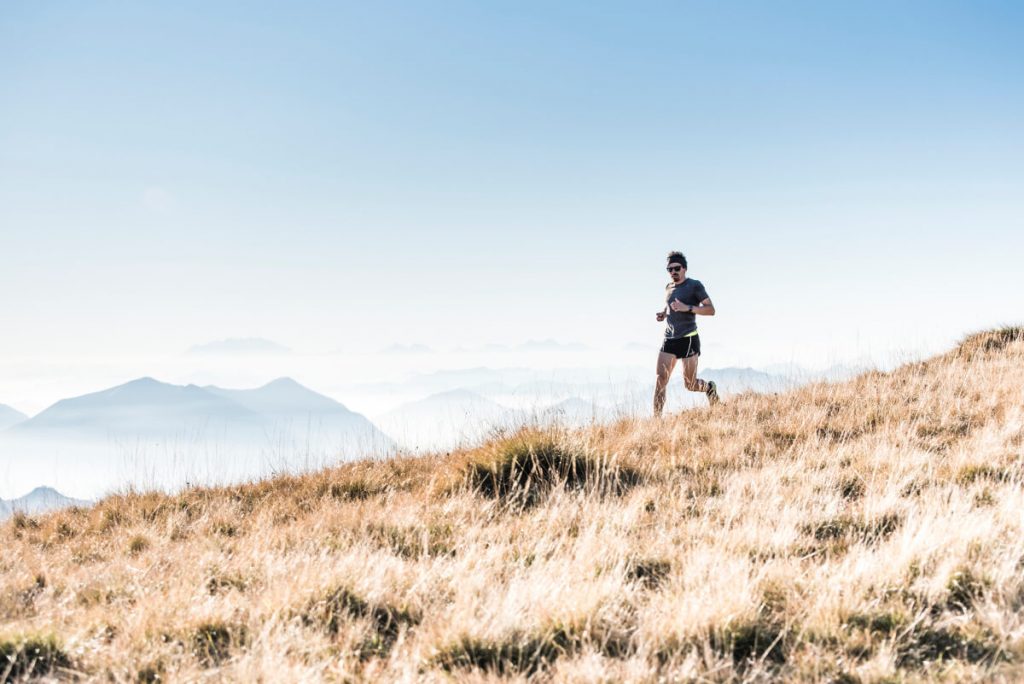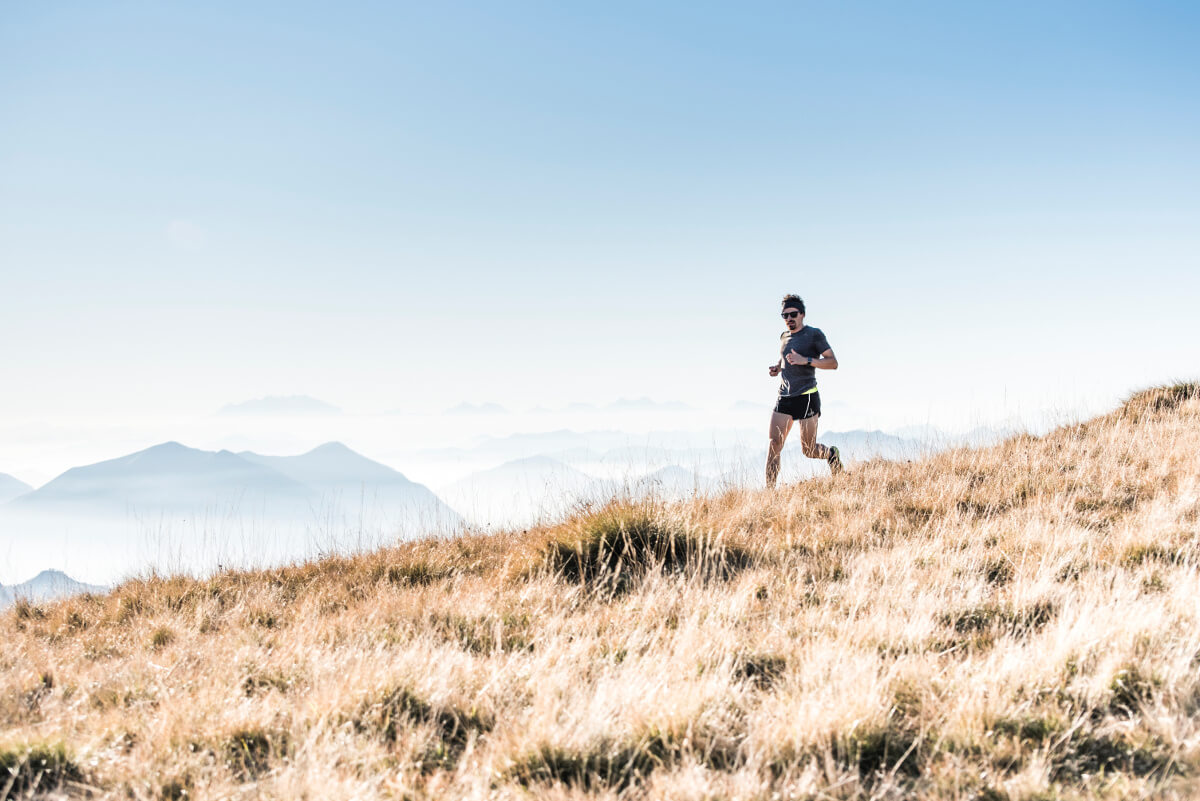 Buyer's Guide for Supportive Running Shoes
Though transitioning towards a barefoot running style and strengthening the muscles in your feet is one way to manage overpronation, the traditional route involves choosing shoes known as 'stability shoes' that have a good amount of arch support and prevent excessive pronation.
The Asics website has a fantastic guide for understanding pronation and includes a good visual representation of underpronation, neutral pronation, and overpronation.
It's important to understand that a little bit of pronation is natural and needed in order to allow for the natural roll through of the foot which absorbs the shock of impact.
Those with high arches typically under pronate, those with normal arches usually have a normal amount of pronation, and those with low arches or flat feet typically overpronate.
Consequently, this article is primarily for those with low arches or flat feet, looking for the best running shoes for overpronation in 2019.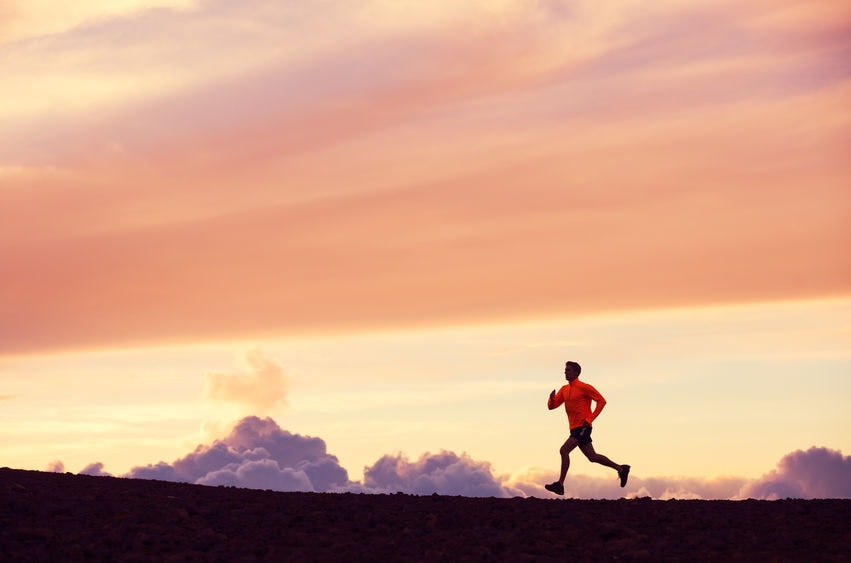 However, depending on the strength of your foot muscles, anyone can overpronate. Even someone with high arches can overpronate if the muscles in their feet have become weak enough to allow their arch to collapse.
If you have high arches but think that you're over-pronating, check out our article on the best running shoes for high arches. This is the best place to start.
Alternatively, if you suspect that your problem might actually be underpronation, then we have an article for that too here.
If you're not sure what foot type you have, there are numerous easy tests such as standing on paper with wet feet and looking at the shape of the footprint you leave behind, or placing a finger under the arch of your foot while sitting and then seeing whether or not you squash your finger when you stand up.
Other signs that you overpronate may include knee or hip pain, pain in the ball of your big toe, the presence of bunions on your big toe joint, and problems such as plantar fasciitis.
Most, if not all of the issues resulting from overpronation can be prevented and resolved by choosing shoes with good arch support.
So, what should you look for when buying the best overpronation running shoes?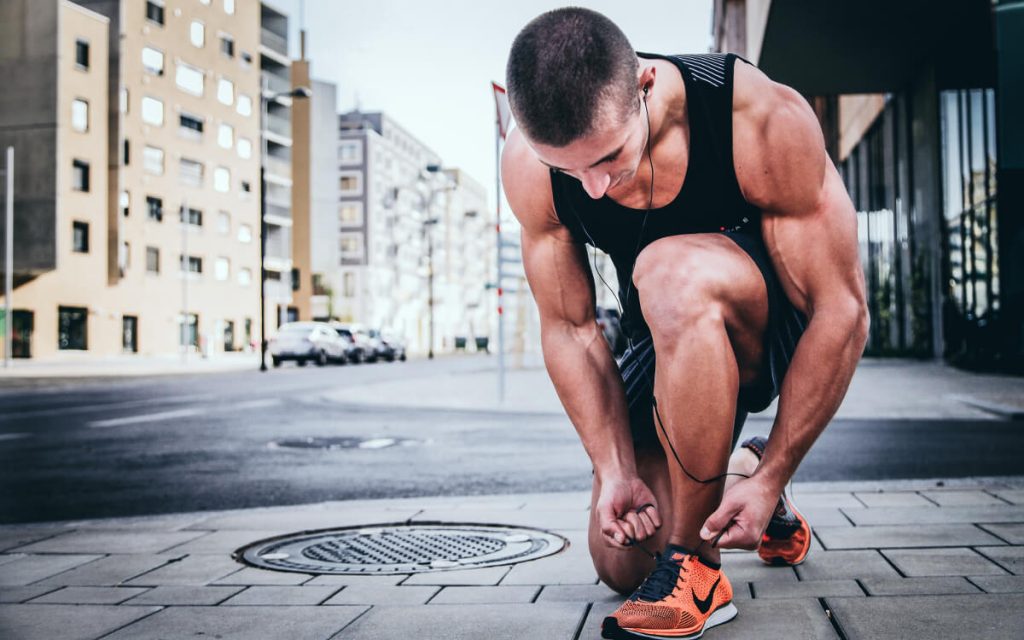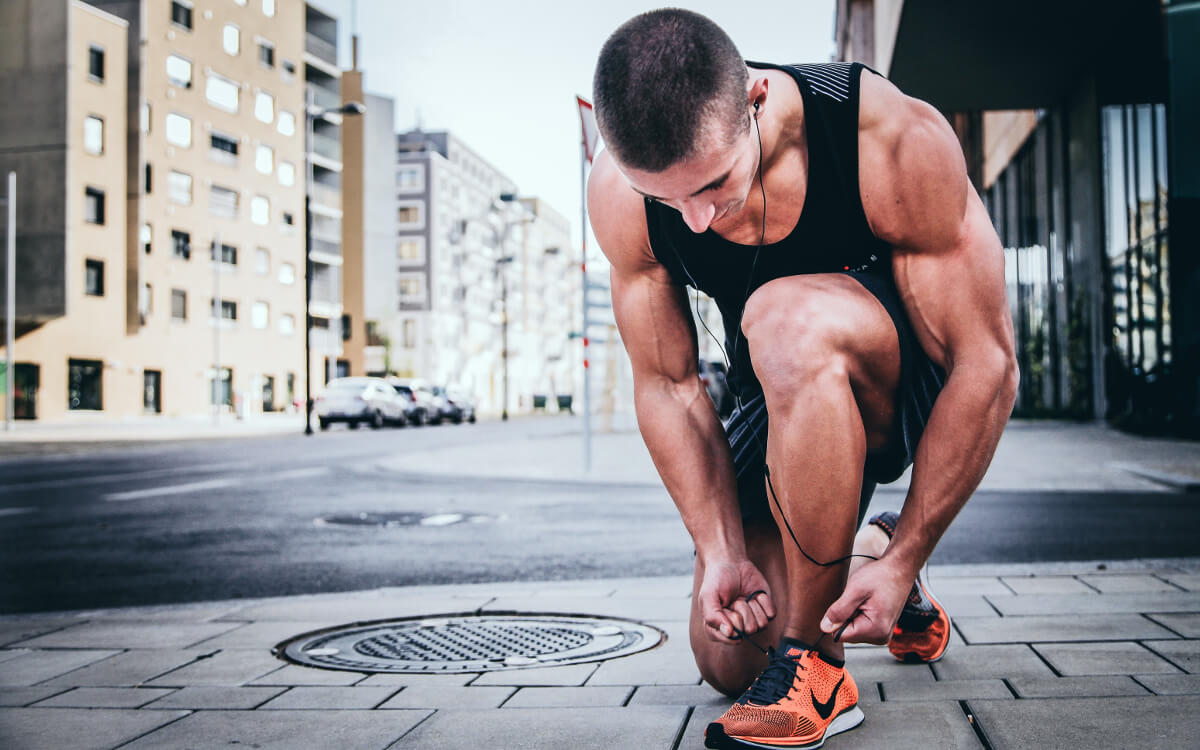 Arch Support
Or, more specifically, midsole technology designed to provide stability for your foot throughout your roll through.
This is the most important part of the shoe if you're an overpronator. You need a 'stability' shoe, with design features such as shanks, medial posts, bars, rails, rollbars… you get the picture, there's a lot of lingo!
But there needs to be some solid support in the midsole or the shoe isn't going to help you much.
Cushioning
Following closely behind midsole support, cushioning is the next most important thing to look for.
If you've become aware of the fact that you overpronate – you probably have some pain somewhere which could benefit from some shock absorption in your shoes.
Cushioning will help protect joints such as your knees and hips from impact.
Comfort
This probably goes without saying… but they need to be comfortable!
Comfortable enough that you will have no hesitation in putting them on to get out of that door and go for a run (or into your home gym on your running treadmill as the case may be).
Responsiveness
There's a little bit of a tradeoff here between responsiveness and cushioning.
Some shoes manage both, but most tend to lean towards one or the other.
If you prefer faster, shorter runs, then responsiveness is going to be pretty important to you.
Upper and Outsole Design
This is where you need to know where you're going to be running and in what kind of conditions.
Would you appreciate warmer or waterproof winter running shoes? Or do you run off-road a lot and would benefit from the durability and traction of trail runners?
A Few Added Extras…
Other things to think about are whether the shoe has a removable insole that would allow you to insert custom orthotics, and whether the lacing system can be redone in a way that provides support and stability where you need it depending on your foot shape.
Check out this video if you're not sure what I mean.
Running shoes are also increasingly gender specific. If you're a female runner, be sure to look at our article with the best running shoes for women for a lot more options to get you started.
But What About Neutral Shoes?
To be fair, there are a few neutral shoes on the list above. The general consensus in the running world seems to be that there can be too much of a good think when it comes to arch support.
It's complicated and not a one-size-fits-all situation. But, if you're interested in remedying your over-pronation through slowly strengthening your feet, then moving towards more neutral shoes with a little stability will be your next step.
We go into this in more detail here in our article on running shoes for flat feet.
FAQs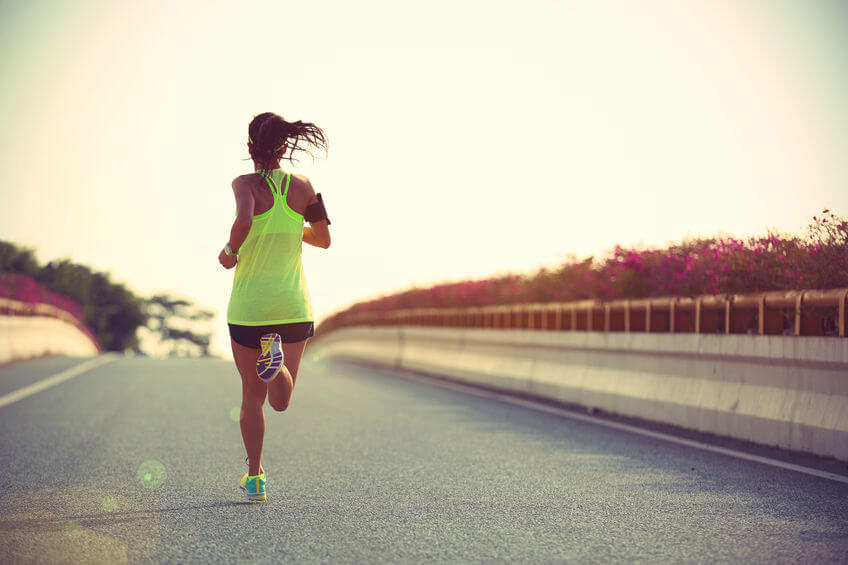 Can Shoes Cause Overpronation?
This is a tricky question, and there isn't a simple answer.
If you are new to running, have weak feet, and wear cheap, badly made shoes with no support at all, then yes, they could encourage you to overpronate. But good running shoes will not.
Which Brooks Shoes are Best for Overpronation?
Brooks Adrenaline is widely considered to be the best Brooks shoe for Overpronation.
Does Nike Make Shoes for OverPronation?
Definitely. The Air Zoom Structure is a good example.
Do Overpronators Need Stability Shoes?
This depends on how badly you overpronate, whether you have any injuries as a result, and what your goals are for your running (ie. whether or not you want to move towards barefoot running style). The short answer is 'probably'.
How do I Know if I Overpronate or Underpronate?
The easiest way to figure this out is to look at the bottom of your shoes and where they are worn down.
If you over-pronate, the inside edge of your heel will be worn down more than the outside edge, and vice versa if your underpronate.
If you're still not sure, the best thing to do is to get a professional to watch you run. Most running shoe shops will have somebody knowledgeable enough to help you figure this out if you're not sure.
Can Underpronation Cause Plantar Fasciitis?
Unfortunately, yes, underpronation can cause plantar fasciitis, which is confusing since overpronation can cause it too.
Your plantar fasciitis will be treated differently depending on what has caused it. But there are loads of great running shoes for plantar fasciitis sufferers, so there'll be something for you!
How do You Fix Foot Pronation?
This is a bit of a misnomer… pronation is a natural function of the foot that is needed to a degree and doesn't necessarily need to be fixed per se. However, if you overpronate to the point that it is causing you injury, then stability shoes are the way to go.
That wraps up the questions.
We hope you found this article helpful.
The list above includes all the best running shoes for overpronation in 2019.
There is something there for everyone, whether you want a bulletproof motion control shoe that leaves no room for mistakes, or a shoe that tends slightly towards neutral in its support but still provides basic protection against overpronation.
As always, feel free to comment below and be sure to subscribe for more useful articles!