TOP 21 Best Stability Running Shoes for Men & Women Reviewed 2020
Do you suffer from shin splints, bunions, plantars fasciitis, knee, ankle or back problems, or do you overpronate?
Stability shoes may be just the shoe to help you get back on the road, racking up the miles once again.
I reviewed the 21 best stability running shoes for 2020 and here are the results, both the good and the bad.
You'll get to know what to look out for before you choose a support shoe and which features are likely to make your ride smoother and more comfortable.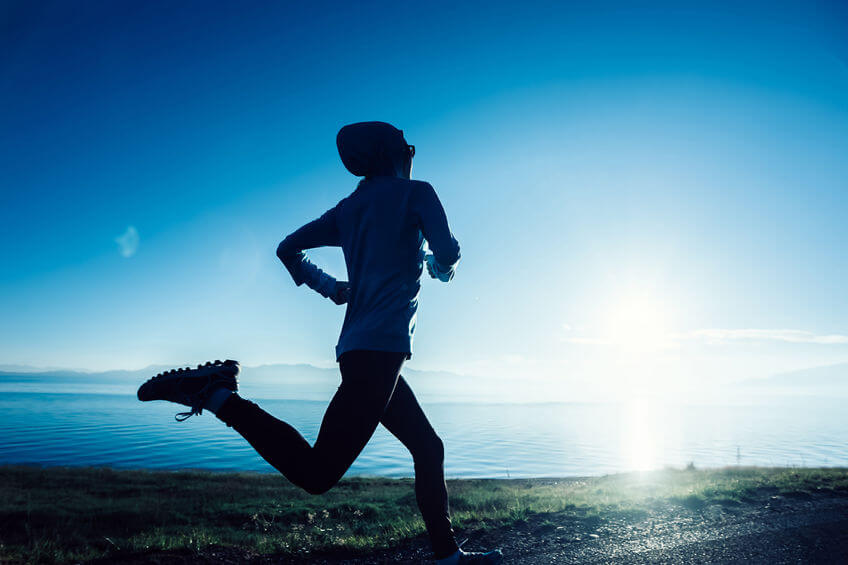 Do You Overpronate? Your Sole will Tell the Truth
The sole of your shoe can tell you a lot. The wear on the bottom of an old pair of kicks can give you clues to your pronation style.
Is there wear on the inside heel?
Is there extra wear at the ball of the foot, near the big toe?
If you lay your shoes on a flat surface do they tilt toward the arch side?
If so, you may overpronate when you run and a quality pair of stability shoes can help correct pronation.
Note: If you see wear on the outside edge on the shoe or the shoe tilts to the outside you may actually be an under-pronator. In that case, check out our guide to the best running shoes for underpronation.
Why You may Need Stability Running Shoes
Overpronators need more support and stability, plus extra underfoot cushioning to alleviate discomfort and correct pronation issues before they cause injury.
Running shoes with sufficient structure disperse impact caused by your foot striking the ground as you run.
The stability features of support shoes work to guide the foot and prevent it from rolling too far inward as you run.
What Features of Running Shoes Help You the Most if You Overpronate?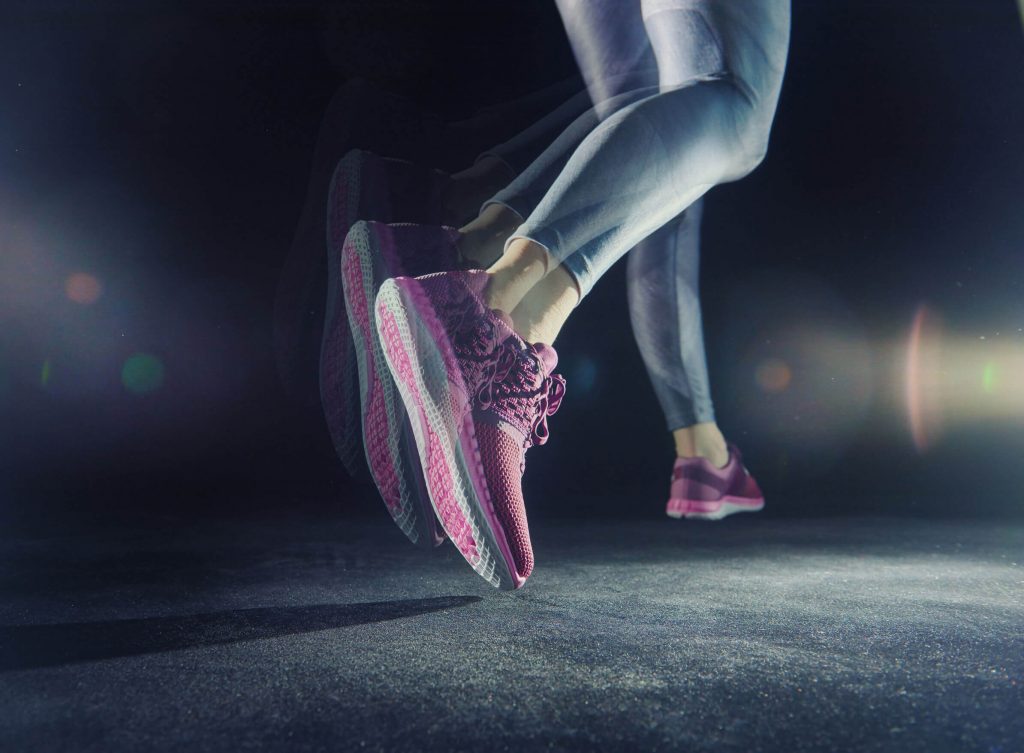 Medial Post
Overpronators often have so-called "flat feet" meaning the arches are flatter than a normal foot.
The arch of your foot acts as a type of spring or shock absorber in a normal foot.
If the arch is flat, it does not absorb shock and the foot strike as you run will push or roll the foot inward instead of flattening the arch.
This is where a medial post helps.
The medial post is placed in the midsole of the shoe under the metatarsal bones that form the arch of the foot.
The medial post is composed of firm foam and prevents the foot from rolling too far inward while absorbing some of the impacts at the same time.
Additional Cushioning
If you overpronate your feet do not absorb shock as well as a normal foot.
That extra shock ends up impacting your knees and other joints, causing foot pain or injury.
Shoes with lots or plush cushion can absorb some of that extra shock.
If you overpronate, look for shoes labeled "Plush" or Cushioned".
External Heel Counter
An External heel counter is a stiff plastic piece that wraps around the heel of the shoe.
Sometimes this heel counter is integrated into the shoe, and sometimes it is fastened to the outside.
A firm heel counter keeps your foot properly aligned and works together with other stability elements to prevent overpronation.
Guidance Systems, Guide Rails
Guidance systems, roll bars, and guide rails are another components of the motion control system stability shoes use to correct overpronation.
These guide rails or roll bars are built into the sole or midsole of the shoe and prevents too much rearfoot motion and keeps the foot moving in a natural motion and preventing an unnatural inward roll.
Reinforced Outside Heel Edge & Big Toe Area
If you overpronate your foot lands at the heel and your ankle tends to roll inward which places your weight on the inside ball of the foot.
This is why you see more wear on the heel and inside edge of the ball of the foot.
Good stability running shoes will have firm rubber reinforcements or similar technology to add wear resistance to these areas.
TOP 21 Best Stability Running Shoe Reviews 2020
Let's start with the 11 best stability running shoes for men.
Brooks Men's Ravenna 8 Running Shoe
Review: The Ravenna 8 is an energizing support running shoe designed for everyday training.
This stability shoe features a diagonal roll bar to correct pronation issues, uses Brooks BioMoGo DNA midsole foam to add responsiveness and is designed with a more open toe box than previous models for a more natural toe splay as you strike.
Pros
Diagonal roll bar keeps stride in alignment.
BioMoGo Adaptive DNA midsole foam adapts to your weight and gait.
Mid-foot transition zone on sole moves you forward fast.
Cons
Not all color combos available in wide sizes.
Takeaway
The Brooks Ravenna 8 comes highly recommended by seasoned road runners, and is my choice for best stability running shoes 2020.
Under Armour Men's Speedform Europa Running Shoe
Review: This UA running shoe for men has plenty of stability and structure for runners who need extra support.
It has a dual density medial post to help correct overpronation, a TPU heel counter for stability in the heel and to keep your heel secure in the shoe, plus a sock liner that adds arch support and cushion.
Pros
Medial post added for stability.
External TPU heel counter for structure and heel lockdown.
High abrasion rubber sole to slow wear caused by overpronation.
Cons
Needs better or more color options.
Takeaway
Reasonably priced and fashionable, these are good stability running shoes.
New Balance Men's 940v3 Running Shoe
Review: This 940v3 was specially designed by new balance for the unique needs of over pronators.
This stability shoe features T-Bean torsional pronation correction, absorb midsole foam to take on impact and adeptly balances comfort with stability to make one of the best stability running shoes for men.
Pros
High density medial post for stability.
T Beam Torsional stability bar keep your foot properly aligned.
Dual density impact absorbing midsole.
Cons
Takeaway
Very supportive running shoes for men.
Salomon Men's XA Elevate Trail Running Shoe
Review: This high stability trail running shoe by Salomon is a choice many runners recommend for the trail because not only does it provide the support and impact protection overpronators need, but it is weather and wear resistant, withstanding whatever abuse the trail throws its way.
Pros
Weather, wet mud and rain resistant.
Advanced Chassis control pronation motion.
"Profeel" film in midsole provides stability and control during toe-off.
Cons
A bit stiff, expect a break in period.
Takeaway
Best stability trail running shoes for men weather and wear resistant to take on rugged terrain.
Nike Men's Renew Rival Running Shoe
Review: The Nike Renew Rival is a new shoe for 2020, designed for support and stability; it is an excellent shoe for overpronators.
The shoe uses Nike Renew technology through the length of the shoe for cushion and stability, plus a raised medial section for pronation correction.
Pros
Dual density impact protection midsole foam.
A bootie-like collar that turns out for comfort at the Achilles heel.
Nike Renew Midsole/Outsole foam spans length of the shoe.
Raised Medial midsection for stability.
Cons
Some find the midfoot area snug.
Takeaway
A proficient running shoe from Nike that offers some stability and massive comfort.
Saucony Men's Guide Omni ISO Running Shoe
Review: The Saucony Omni ISO stability running shoe provides support for runners who moderately or severely overpronate thanks in part to the midsole medial post, external support frame and PWRFOAM midsole.
Pros
Medial post in the midsole to prevent pronation.
High cushion, high support running shoe.
Everun layer in the top sole add responsiveness to add some kick to your stride.
Cons
Not weather or water resistant.
Takeaway
One of the best stability running shoes for overpronators.
Asics Men's Metarun Running Shoe
Review: Asics makes shoes for all types of feet and runners and they designed this Metarun for overpronators who need a solid stability shoe.
With features like the sloped duomax dual density midsole and the Impact guidance system, the Asics metarun will set your foot straight and help your run stay injury free.
Pros
IGS Impact Guidance System corrects gait.
External heel counter stabilizes shoe and locks the heel in.
ADAPTTRUSS Stability system.
Cons
Some users may experience problems with the sole peeling, especially in warm climates.
Takeaway
The most comfortable stability shoe in this lineup.
Altra Men's Paradigm 4.0 Running Shoe
Review: These stability running shoes from Altra have several tech features that make them a great choice for runners who need support combined with performance.
The EGO midsole material has excellent rebound and lasts a long time without getting flat.
The support is provided by the guiderail and stabilipod that work together to make this a stable trail or road ride.
Pros
Stabilipod tripod form prevents arch collapse.
Guiderail directs feet when your feet need it.
Altra EGO dual density ultra responsive midsole foam.
Cons
Shoe is a little stiff, takes some time to break in.
Takeaway
A top pick for overpronators, and one of the best men's stability running shoes due to several innovative stability features.
Mizuno Men's Wave Paradox 2 Running Shoe
Review: The Mizuno Wave Paradox 2 cleverly creates stability without adding extra weight.
They do this by using Fan Wave Plate technology that adjusts the shape of the midsole wave located in the midsole to suit the needs of runners who overpronate.
Pros
Fan Wave Plate Technology midsole specifically engineered for overpronators.
U4icX midsole foam provides plenty of responsive support.
X10 carbon rubber outsole provides extra wear resistance.
Cons
Takeaway
Excellent support without added weight, best lightweight stability running shoes.
Adidas Men's ST Ultraboost Parley Running Shoe
Review: These adidas stability running shoes are built not only for support, but superior performance too.
They have the dual density BOOST midsole to propel you forward, and a stabilizing torsion system to prevent overpronation and the injury that comes with it.
Pros
Dual Density BOOST foam midsole for impact resistance and bounce.
Fitcounter heel counter adds support and heel lockdown.
Continental rubber outsole stands up to any weather without slipping.
Cons
Takeaway
Responsive yet supportive, adidas has a hit with their Ultraboost running shoe.
Newton Men's Motion 7 Running Shoe
Review: Newton Motion 7 stability running shoe is a favorite of many long distance runners because it has a dual density medial post that attenuates overpronation without adding weight.
The medial post is firmer than EVA and provides support farther up the forefoot so it alleviates late stage pronation as well.
Pros
Good for flat feet.
A firm, extended Dual Density Medial post for late pronation.
Light, just 9.1 oz for a men's stability shoe.
Cons
10 best women's stability running shoes!
Nike Women's Air Zoom Structure 21 Running Shoe
Review: This structure shoe by Nike is one of their best Nike stability running shoes available.
The stability features include a wider flat outsole, firm cushion at the arch with a softer cushion at the outside to encourage proper pronation of your foot and Nikes Zoom air cushion to absorb the impact of your foot stride after stride.
Pros
Firm structured heel adds support.
Firm midsole foam at the arch to prevent inward roll.
Flat wide, stable outsole.
Cons
Stiffer than other Nike running shoes.
Takeaway
One of the best Nike Stability running shoes for women.
New Balance Women's 1260v7 Stability Running Shoe
Review: These New Balance stability running shoes with a high level of cushion due in part to the absorb midsole that runs the full length of the shoe.
Pros
External heel counter adds support and keeps heel in place.
Abzorb midsole cushion.
Fuelcell on the sole inner absorbs additional shock and corrects pronation.
Cons
Takeaway
Best running shoe for mild to moderate overpronators.
Asics Women's Gel Kayano 25 Running Shoe
Review: I like the Asics Gel Kayano for overpronators. It is a stability running shoe that has an external heel counter for support, a trustic guidance system to alleviate overpronation and Flytefoam in the heel and forefoot to take on shock while returning bounce to your stride.
Pros
Trustic system Guidance technology for pronation correction.
Flytefoam midsole is responsive and returns energy.
External Heel Counter for added support.
Cons
Toebox is wide, too wide for some.
Takeaway
Best stability running shoes for women who need just a little support.
Mizuno Women's Wave Horizon 2 Running Shoe
Review: The Mizuno Wave Horizon 2 are shoes built for stability and support. They unite an anatomical sock liner for arch support, with the fan wave plate technology to make for one of Mizuno's most stable rides.
The Fan wave plate covers more of the mid and forefront area and it's specially placed just where overpronators need it to be to balance pronation issues.
Pros
Fan Wave plate designed and places specifically for overpronators.
External Heel counter adds support.
Incorporates Smooth ride technology for added support and stable toe-off.
Cons
Takeaway
Most stable Mizuno running shoe for women.
Newton Women's Kismet 4 Running Shoe
Review: The Newton Kismet 4 has several innovative features and technology, making it one of Newton's most supportive and stable platforms.
The EMB Extended Medial bridge allows for optimal ground contact through the mid portion on the shoe while the Medial post, made from a material 10 points firmer than EVA add support where needed.
Pros
Firm Medial post for support.
Biomechanical metatarsal sensor plate.
Extended medial bridge.
Cons
Adidas Women's Supernova ST Running Shoe
Review: The Adidas Supernova is a great stability running shoe for women because it incorporates a Guided torsion system that spans from heel to forefoot to guide your foot and alleviate over pronation.
The fitcounter molded heel counter sits outside the heel and acts together with the torsion system to guide your foot.
Pros
Dual Density Boost midsole foam is extremely reactive.
Molded external heel counter guides your stride.
Torsion system spans the shoe from heel to forefoot for a stable ride.
Cons
Takeaway
Well structured and thought out design for maximum motion control.
Brooks Women's Vapor 4 Running Shoe
Review: This Brooks Vapor 4 running shoe is a stability running shoe for runners with flat to medium height arches.
The BioMoGo midsole, diagonal roll bar, and external TPU heel counter work together to stabilize, while the plush cushioning makes each stride comfortable.
Pros
BioMoGo DNA midsole padding adjusts to your stride and weight.
Diagonal roll bar provides guidance to adjust overpronation.
External heel counter for added support.
Cons
Tongue and collar are thickly padded.
Takeaway
The Brooks Vapor 4 finds the perfect balance between soft underfoot cushion and stable support.
Altra Women's Lone Peak 3.5 Running Shoe
Review: This women's trail shoe is all about being both supportive and comfortable while taking on the toughest trails. It can withstand rocks and mud, while adding stability to each stride.
The shoe has a natural toe shaped forefoot and a zero incline drop for natural motion.
The stone guard keeps sharp rocks safely subdued, while the gaiter trap allows rain and mud to escape.
Pros
Supportive contoured foot bed.
A bound springy midsole returns energy while dispersing shock.
Foot shape toe box and 0 drop for natural motion.
Cons
Several runners say the laces are too short. Altra, are you listening?
Takeaway
The best woman's stability cushioned trail running shoe.
Saucony Women's Guide ISO Running Shoe
Review: The Saucony ISO guide has been the go-to running shoe for overpronators for years because the technology in the shoe effectively mediates overpronation.
The star feature is the midfoot medial post that supports the arch and works to correct pronation issues.
The shoe is well cushioned and designed to conform to your foot so it is more than supportive, it is comfortable too.
Pros
Medial post in the midsole provides stability.
PWRFoam midsole gives your step bounce.
Ever run top sole material offers arch support and an additional layer of cushion.
Cons
Takeaway
These well cushioned road running shoes are sure to remain a favorite of overpronators for years to come.
Salomon Women's Sonic RA Max Running Shoe
Review: The Salomon Sonic RA is a new everyday running shoe that provides support, cushion and guidance.
The guidance is made possible by the Geometric Recoupling technology on the outsole which offers load guidance for a smooth heel to toe transition.
There are two layers of midsole cushion to create a plush underfoot feel as well.
Pros
Energy Cell + High rebound midsole.
A layer of Opal soft cushion in the midsole for added plushness.
Geometric Recoupling tech on the sole to guide.
Cons
Takeaway
A comfortable, cushy and supportive every day road runner.
This wraps up the 21 best stability running shoes. Keep an eye out because we update this list as new stability shoe models are released.
Looking for a pair of great running shoes for heavy runners?
Check out these 17 Running shoes for Big guys
Don't miss the latest reviews and shoe updates.
Subscribe to the Garage gym Power Newsletter, all it takes is your email address.
Once you subscribe you are granted access to exclusive contact and occasionally notified when new reviews are available.