TOP 13 Best Motion Control Running Shoes for Problem Feet (Reviewed 2020)
Do you have problem feet?
Is running more of a pain than an enjoyment these days?
Motion control running shoes can help. They provide the most amount of support available for feet with stability issues that are prone to injury.
The list below contains the best running shoes for motion control of 2020, prioritizing stability and cushioning above all else.
Continue to the bottom of the page if you'd like more guidance on how to choose the best motion control running shoes for your feet.
TOP 13 Best Motion Control Running Shoes 2020
First up, the best men's motion control shoes
Brooks Men's Adrenaline GTS 19
Review: This 19th version of Brooks' flagship shoe is doing an excellent job of maintaining its 'Go To Shoe' status.
It maintained all of its popular traits – comfort, stability, cushioning and responsiveness, while adding in even more plush cushioning to the heel and innovative GuideRails.
These GuideRails adapt to your changing form as you tire, providing more guidance when you need it, but not interfering with your gait when you don't.
Pros
GuideRails offer a new level of stability.
Good for heel strikers with a low arch.
DNA Loft crash pad.
Excellent traction in wet weather.
Cons
Takeaway
This is the Go To Shoe for innovative stability, working with you to correct your posture and style. The Brooks Adrenaline GTS 19s are some of the best motion control running shoes on the market.
New Balance Men's 1540 v3
Review: The New Balance 1540 is a true motion control shoe, providing stability against both inward and outward rolling of the foot.
It's also really well cushioned and very comfortable, making it a great choice for people with problem feet and issues such as bunions and plantar fasciitis.
They are designed for runners with low arches or flat feet, and their 10mm drop makes them more suited to heel strikers.
Pros
Rollbar stability posts.
Acteva Lite foam provides responsive, lightweight cushioning.
Removable foam footbed.
Durable outsole with flex grooves for flexibility.
Cons
Takeaway
Comfortable, well cushioned and very, very stable, there are true motion control shoes that will have you feeling safe and supported.
Review: Designed for heavier men with flat feet and severe stability issues, the Beast is described as a workhorse of a shoe, providing a very stable and well-cushioned platform to protect against pain and injury.
They are really comfortable, with a Super DNA midsole that provides 25% more cushioning with reasonable responsiveness. The Extended Progressive Diagonal Rollbar provides stability throughout your gait, and the engineered mesh upper allows for breathability.
Pros
Designed specifically for men.
Extreme cushioning.
Well suited for wide feet.
Very spacious toe box.
Moisture-wicking sock liner.
Cons
Takeaway
The Brooks Beast comes highly recommended for men with flat feet and stability issues, offering maximum cushioning and support in a very comfortable shoe.
Brooks Men's Addiction 14
Review: Similar to the Beast but a bit lighter and slightly less cushioning, this motion control shoe is an excellent choice for runners with flat feet who need a wider fit, high quality cushioning, and pronation control throughout their roll through.
BioMoGo DNA cushioning is designed to adapt to your speed, providing firmer, more responsive cushioning the faster you go.
Meanwhile, the segmented crash pad is a real winner, isolating and absorbing the shock of impact while providing excellent flexibility.
Pros
Plenty of space for custom orthotics.
Very breathable.
Plush cushioning.
Good shock absorption.
Extended Progressive Diagonal rollbar prevents overpronation.
Cons
May feel a touch on the bulky or heavy side.
Takeaway
This is an excellent motion control shoe for heavier runners with flat feet.
Mizuno Men's Wave Paradox 4
Review: The Paradox 4 is Mizuno's most stable shoe, with multiple features combining to make the ride as stable as possible.
The wave plate is the primary feature, providing excellent prevention of pronation, but sacrificing a little responsiveness in the toe off. Consequently, this isn't a shoe you'd want to wear for all of your tempo runs, but it makes an excellent long-distance and recovery shoe.
It has a 12mm drop and is designed for heel strikers with medium arches.
Pros
Excellent traction copes with bad weather and off road runs.
Wave plate provides stability and shock absorption.
Very comfortable.
Gender-specific grooves in the midsole.
Cons
Take a little breaking in.
Takeaway
The Wave Paradox 4s is a very comfortable shoe with plenty of stability that makes it an excellent choice for long runs and recovery runs.
New Balance Men's 860 v10
Review: This is strictly speaking a stability shoe rather than a motion control shoe, but it does a really good job of protecting against severe overpronation, so it deserves a spot on this list.
It's designed for heel strikers with a medium arch, and has a really high level of responsiveness, together with a good amount of pronation support and cushioning.
Acteva and Abzorb cushioning combine to provide a very stable midsole, which along with the medial post, provides effective prevention of overpronation.
The upper has been completely redesigned in version 10, introducing engineered mesh to provide a snug, sock-like fit.
Pros
Engineered mesh upper.
Responsive cushioning.
Stable midsole.
Blown rubber provides a bouncy toe off.
Cons
Not quite enough stability when compared to true motion control shoes.
Takeaway
This is a great shoe if you love the feel of more traditional stability shoes, with a medial post and responsive cushioning, and don't need extensive motion control throughout your stride.
The best women's motion control shoes
Asics Women's Gel Foundation 13
Review: Ideal for heavier runners, this is a very stable, well-cushioned shoe. It's really popular as a daily running shoe that can easily cope with long distances so it wouldn't be out of place doing a marathon.
It has a 10mm drop and is designed for heel strikers with low arches or flat feet. The midsole provides support in numerous ways while remaining lightweight and responsive.
Pros
Well suited for low arches and flat feet.
Gel cushioning in both the front and back.
Engineered mesh upper is nice and breathable.
Dynamic DuoMax Support and Guidance Trusstic System.
Cons
Some durability issues with the upper.
Takeaway
This is a top rated, very reliable running shoe for overpronators needing serious stability. The Gel Foundation is one of the best motion control running shoes for flat feet.
New Balance Women's Rubix
Review: With a sole reminiscent of a Hoka shoe, the Rubix is a completely new design from New Balance. It provides an extreme amount of cushioning with completely new technology providing support.
There is no medial post, instead, the sole is segmented into different thicknesses, providing a subtle guidance that doesn't force you to change your gait, but is very effective at preventing overpronation.
Pros
Top of the line stability.
Lightweight for a motion control shoe.
Well suited to low arches or flat feet.
8mm drop is good for midfoot strikers.
Cons
The mesh upper absorbs water and holds onto it.
Not quite enough cushioning in the heel for heel strikers.
Takeaway
Very comfortable and very stable, this shoe is capable of supporting you over long distances.
Saucony Women's Redeemer ISO 2
Review: This shoe doesn't work perfectly for everyone – but no shoe does. Those it does work for, however, love it.
The Redeemer ISO 2 is a well-cushioned stability shoe with Saucony's unique ISOfit upper. It's an almost seamless sock-like fit that feels snug and secure. Meanwhile, the midsole consists of a supportive medial post and SuperLite EVA foam, coupled with a plush 8mm insole that provides a very cushy feel.
Their 8mm drop is designed for midfoot strikers, and their overall shape is well suited to wide feet.
Pros
Medial post supports against overpronation.
Well-cushioned.
Snug-fitting upper.
Suitable for medium to high arches.
Cons
Pricey.
Sizing may run small.
Takeaway
The Redeemer ISO 2 is a cushioned motion control shoe that is well suited to overpronators with medium or high arches.
Review: This is the women's version of the Brooks Beast, a well-cushioned, very stable, beast of a shoe. It has a 12mm heel drop, so it's well suited to heel strikers, and it's popular for people with issues such as bunions and plantar fasciitis, as well as low arches and flat feet.
The engineered mesh upper is seamless to avoid hot spots, but provides a snug, midfoot-supporting fit and plenty of breathability.
Pros
Super DNA midsole is super cushioned.
Extended Progressive Diagonal Rollbar provides stability.
Well suited for low arches and flat feet.
Specifically built for women.
Wide and extra wide options available.
Cons
Provided you get the right fit, there are no cons.
Takeaway
These are a highly cushioned motion control shoe for problem feet or flat arches and the best women's running shoes for motion control.
Hoka One One Women's Gaviota 2
Review: The Gaviota 2 is Hoka One One's highest stability option but also has some of the most plush cushioning of all stability shoes, making it a pretty unique package.
It uses J-frame technology to provide stability along both sides of the foot which is what classifies it as a motion control shoe as opposed to simply a stability shoe.
Rather than relying on a single medial post to prevent overpronation, the J-frame extends the length of the shoe on the medial side and then wraps around the heel to prevent rolling of the foot in either direction.
Pros
J-frame technology provides excellent stability.
Dual-density foam is lightweight and plush.
Lightweight overall despite being maximally cushioned.
Very comfortable.
Cons
5mm drop might take a bit of getting used to.
Slightly narrow fit.
Takeaway
The Gaviota 2 is the complete package. Extreme cushioning and stability with good responsiveness in a very lightweight shoe.
Asics Women's Gel-Kayano 26
Review: This another stability shoe that makes it onto the list because it provides a lot more support than most stability shoes, and is in fact on par with Brooks Adrenaline and the Hoka Gaviota.
It's also really well-cushioned, with more gel in the heel and forefoot than previous versions which provides excellent shock absorption, while the Propel cushioning offers excellent responsiveness so you can still feel fast.
Pros
FlyteFoam Propel Cushioning is responsive.
Smooth roll through.
DuoMax pronation support.
Plenty of Gel for shock absorption.
Cons
Takeaway
The pronation support of the Kayano 26 combined with its cushioning and responsiveness make it one of the most reliable shoes for overpronation.
Adidas Women's Solar Boost ST
Review: Adidas's stability version of the Solar Boost, this shoe provides a more gentle form of stability than some shoes, with solid arch support, but not so much that it forces you to radically change your gait.
Its prime attraction is probably the dual-density Boost foam cushioning which has a good amount of responsiveness and very impressive durability while providing a really comfortable ride.
Pros
Dual density Boost foam for arch support.
Rail system provides extra stability.
Very durable.
Well-cushioned and responsive.
Cons
Mesh upper is not particularly breathable.
Takeaway
The Solar Boost ST is a very durable and comfortable stability shoe, well suited to longer runs.
Which are the Best Motion Control Running Shoes for You?
As you can see from the list above, there aren't a whole lot of motion control running shoes on the market to choose from.
In fact, only 10 of the shoes listed are strictly motion control running shoes. Three of them are nearer the stability shoe end of the spectrum.
But, the motion control shoes that do exist are excellent which makes it much easier to narrow down the best option for your foot.
You can be sure that all motion control shoes are prioritizing stability above all else.
This means that there will be technology in the midsole designed to prevent the foot from rolling too far either inward or outward for the duration of your roll through – the transition from heel strike to toe off.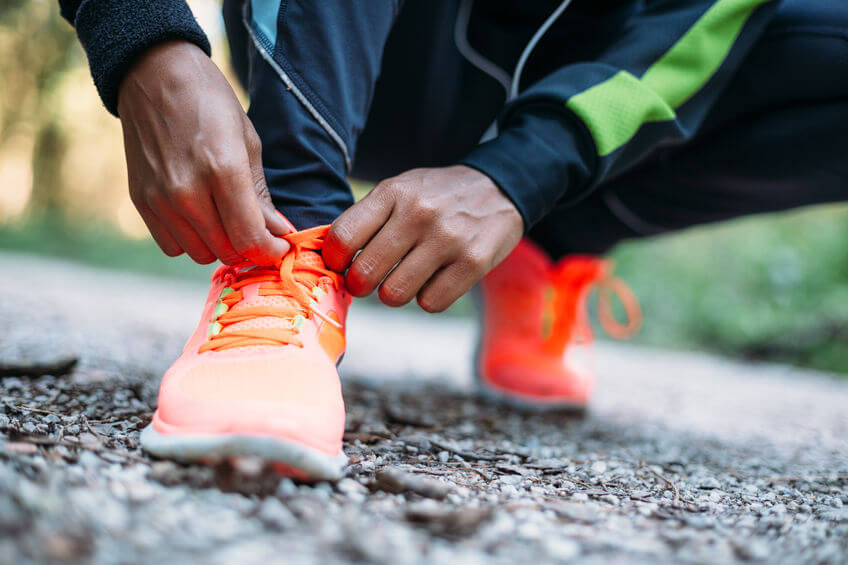 Next on the priority list is usually cushioning.
People in need of motion control running shoes are likely to have other issues such as bunions and plantar fasciitis which can be painful unless there is plenty of cushioning to make the ride as soft as possible.
However, all this cushioning and support usually means that while motion control shoes are super comfortable, they are usually heavier and less responsive than other shoes.
Consequently, you won't be wearing your motion control shoes to race short distances unless you literally cannot run in anything else. But, they excellent for recovery runs, and long slow training runs.
Those are the factors that all motion control running shoes have in common.
But how do you choose which motion control shoe will be best for your foot?
It really comes down to knowing your feet.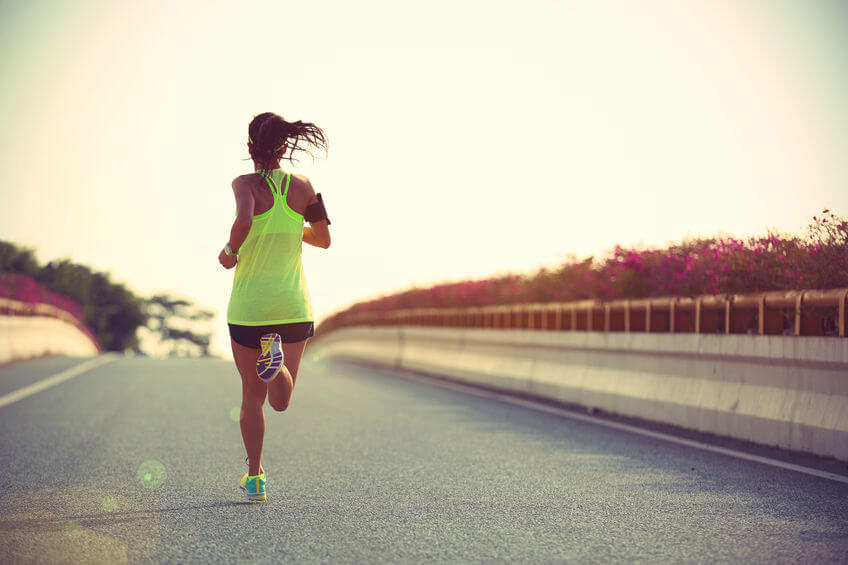 There are a few things to think about:
Do You Have Flat Feet or Medium Arches?
This is quite important as if you have flat feet and choose a shoe that's designed for medium arches, you could end up finding the arch support quite uncomfortable, or the shoe might not be wide enough for you.
On the other hand, if you have medium arches and you choose a shoe designed for flat feet, the arch support might not be high enough for you, letting your arch collapse before you experience any support.
We have an excellent article for runners with flat feet if you'd like some more options as well as the shoes on this list.
Are You a Heel Striker or Midfoot Striker?
This is also quite important and relates to the drop of the shoe, or how high the heel is compared to the front of the shoe.
If you are a heel striker, you'll be needing shoes with a 10-12mm drop. Smaller drops will likely force you to land on your midfoot which, if you're not used to it, will result in lower leg pain.
On the other hand, if you're a midfoot striker and you choose a shoe with a higher drop, you might be forced to land on your heel more often which will also be uncomfortable.
Do You Have Wide or Narrow Feet?
No two shoes will fit the same foot perfectly. It's really a case of trying on a few and deciding which is the most comfortable. We all have different shaped feet but there are only so many shoes on the market!
Foot width is a pretty easy marker though. New Balance makes excellent shoes for wider feet while Asics tends to be more suited to narrow feet.
Do You Prefer Maximum Cushioning or a Little More Responsiveness?
What kind of runner are you? Are you wanting to race? Or do you just want a shoe that will get you around your local park without experiencing any pain?
Responsiveness generally refers to how fast the shoe feels, or the amount of energy return you get from the cushioning. A 'spongy' shoe, will absorb shock and provide excellent cushioning, but you'll have to work harder to bounce back and push off from the ground.
If speed is important to you, look for shoes with a high level of responsiveness, or maybe consider a stability shoe instead.
Are Your Stability Issues Purely Pronation-Related?
If you think that overpronation is your main problem, and you're not a heavy runner, you may not need motion control shoes.
There are a lot of excellent stability shoes that provide protection against overpronation without the bulk, weight and low responsiveness of motion control shoes. If you think this might be you, check out our list of the best running shoes for overpronation – you'll have a lot more options to choose from!
Still not sure?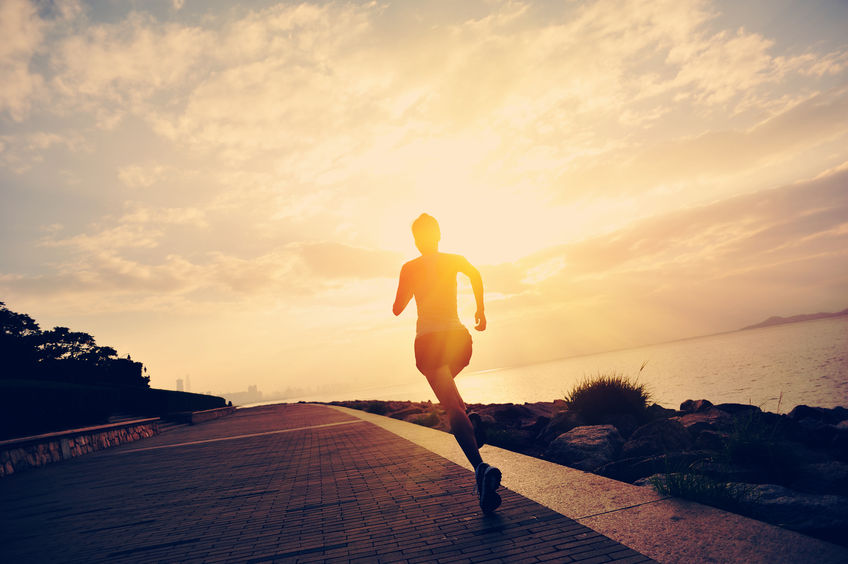 How do You Know if You Need Motion Control Shoes?
Generally, if you're a heavier person and already have foot problems and pain, then you can be pretty confident that motion control is what you need.
Alternatively, you might have already tried stability shoes and found that they weren't enough to keep your feet stable and pain-free.
But, if you're new to running, and know that you overpronate but don't have any particular issues or problems with your feet, you might be better off trying a stability shoe first.
The danger of relying on motion control shoes when you don't necessarily need them is that your feet will never have to work to support themselves and you'll end up relying on your shoes for everything. Kind of like using a crutch to make walking easier when you can still walk!
Summary
Hopefully, you're feeling pretty confident about choosing your next pair of running shoes.
Motion control shoes are an excellent option if you experience foot or knee pain from running.
But remember, every shoe fits differently so you'll probably need to try on a few before you find your perfect fit!
If you liked this article and you're interested in more, subscribe to our newsletter for more helpful reviews and buying guides.