Best Winter Running Shoes and TOP 18 Shoe Reviews 2023
Winter can put a dampener on your running plans.
Yes, we could resort to treadmill running and escape the challenging winter conditions that way. But, it's not quite the same, is it?
I think we can all agree that we'd rather be outside clocking the miles in the fresh air.
Luckily, there are some great winter running shoes on the market that can make winter running a lot more comfortable, and safer too.
This article will list the best winter running shoes 2023, with a healthy mix of road runners, trail shoes and mountain running shoes to suit all needs and preferences.
Later in the article, I will provide some useful information and pointers for choosing the best winter running shoes for your needs.
So, now for the shoes:
TOP 18 Best Winter Running Shoes Reviewed 2023
Let's start with winter running shoes for men…
Women's Winter Running Shoes…
How to Choose the Best Running Shoes for Winter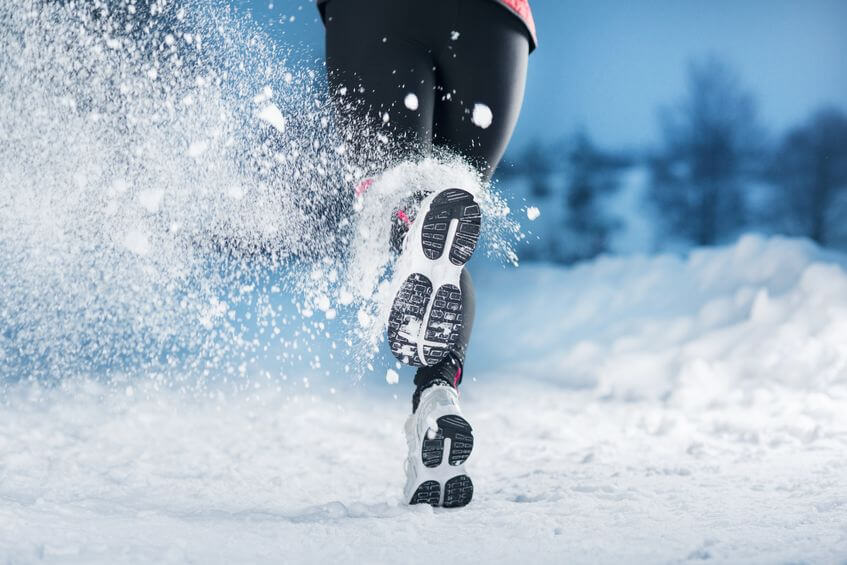 First, we need to think about what the difference is between winter and summer running shoes.
Otherwise, why not just wear the same shoes all year round?
Well, you can, strictly speaking.
But, you'll be less comfortable, and depending on the sorts of surfaces you'd like to run on, less safe.
Regular running shoes just don't have the traction necessary to keep you safe on icy surfaces. They're also likely to be less durable when getting wet every day, and colder too!
Some things will remain important in your running shoe regardless of the season.
So what does change?
What makes a good winter running shoe? Read on to find out!
Traction
The one thing that is absolutely non-negotiable when it comes to winter running shoes is traction.
The best kind of traction for ice includes the use of studs and spikes. But you'll also want decent traction when running on wet roads (think: rubber outsole) and muddy trails (think: multidirectional lugs).
So, now we can agree that it's not a winter running shoe unless it's got plenty of traction.
What else?
Waterproofing is the Next Thing to Consider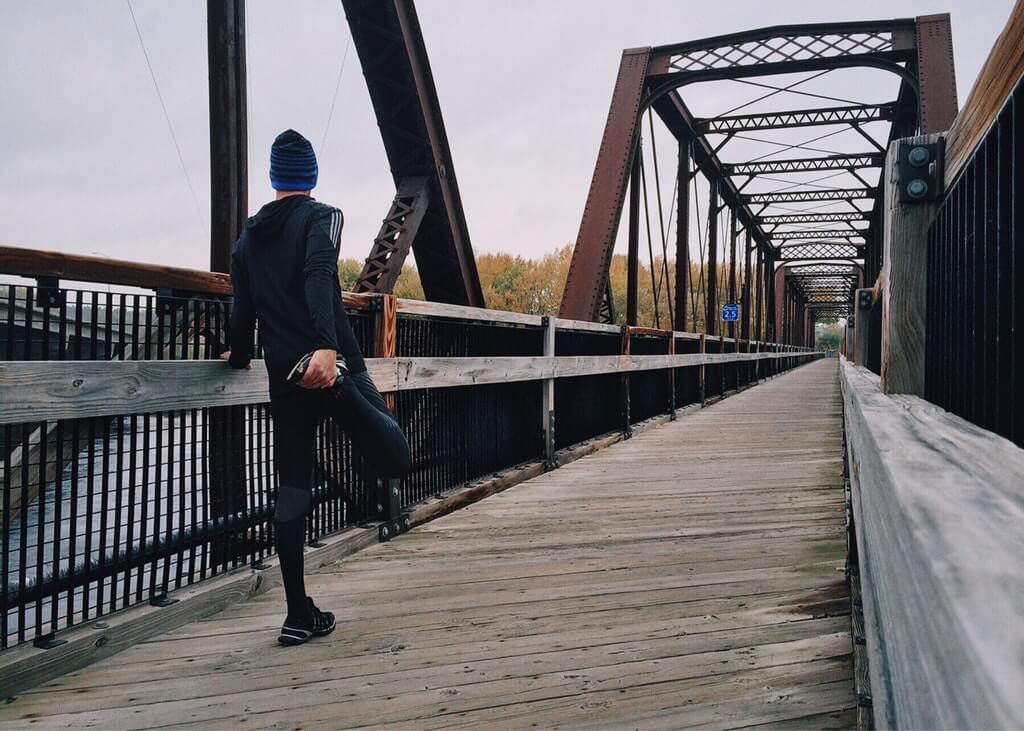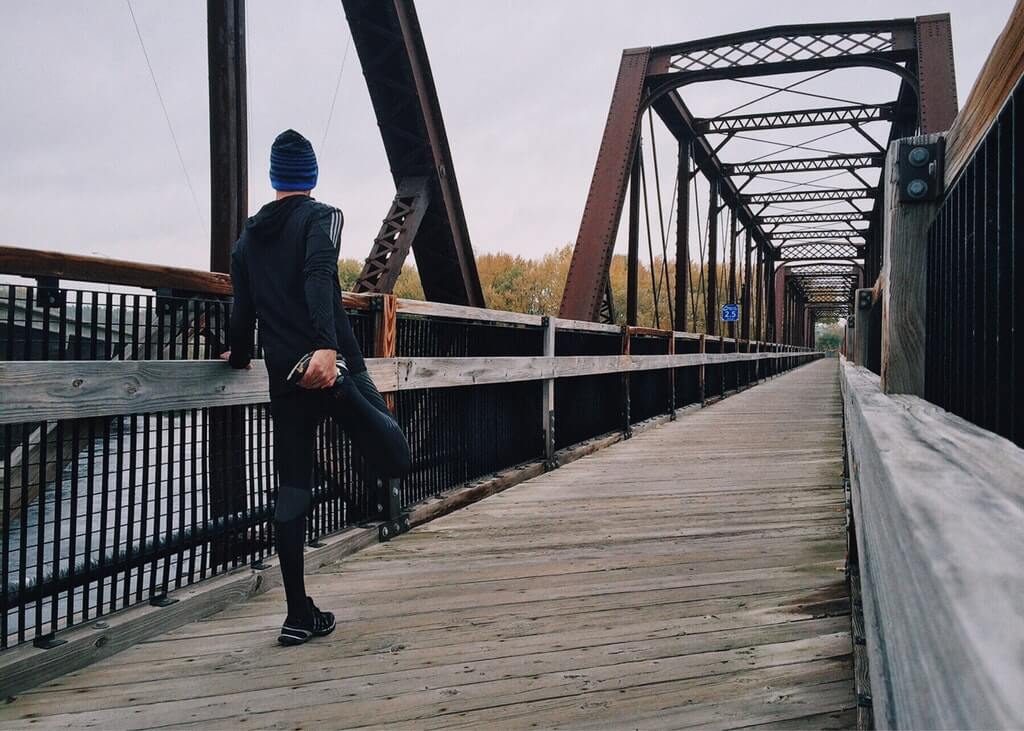 However, how to achieve a waterproof winter running shoe is not as clear cut as it may seem.
After all, we all know what happens when you run through a puddle that goes over the top of your shoe: Your shoe fills up with water and you spend the rest of your run sloshing around with wet feet.
But there are things we can do to help minimize the sloshing.
Many winter running shoes on the market include a Gore-Tex membrane, chosen for its superior breathability and waterproofing.
The purpose of Gore-Tex is to keep you dry by allowing your sweat the chance to escape, while keeping water out.
But this is only going to be useful if you're not running in torrential rain or through deep puddles that will fill your shoes regardless of what they're made out of.
Also, the downside of most Gore-Tex running shoes is that once they get wet, they take a very long time to dry out, and they will hold onto the water inside your shoe, keeping your feet wetter than they would have been in regular mesh uppers.
So, how to optimize the right amount of warmth and waterproofing depends on the type of conditions you'll be exposed to.
What might work for a someone running through the endless snow and below freezing temperatures of a Canadian winter could be quite different from someone dealing with endless rain and deep puddles, or whether that's cold and a little damp.
Similarly, winter trail shoes are going to be quite different from winter road shoes.
If you're mostly going to be running through snow and ice, Gore-Tex is a fantastic option that will definitely help to keep you warmer and dryer than you otherwise would be.
If you're going to be running through drizzle and cold grey weather but think you can avoid the puddles in favor of keeping your feet dry, Gore-Tex will help here too.
However, if you're going to be slogging it through downpours and splashing through deeper puddles or streams, you may be better off going for a quick drying shoe with a mesh upper that allows good drainage, and just making peace with having wet feet while you run.
At least you know that you won't be waiting weeks for your shoes to dry once you get home!
Next on the List of Things to Look Out for is Insulation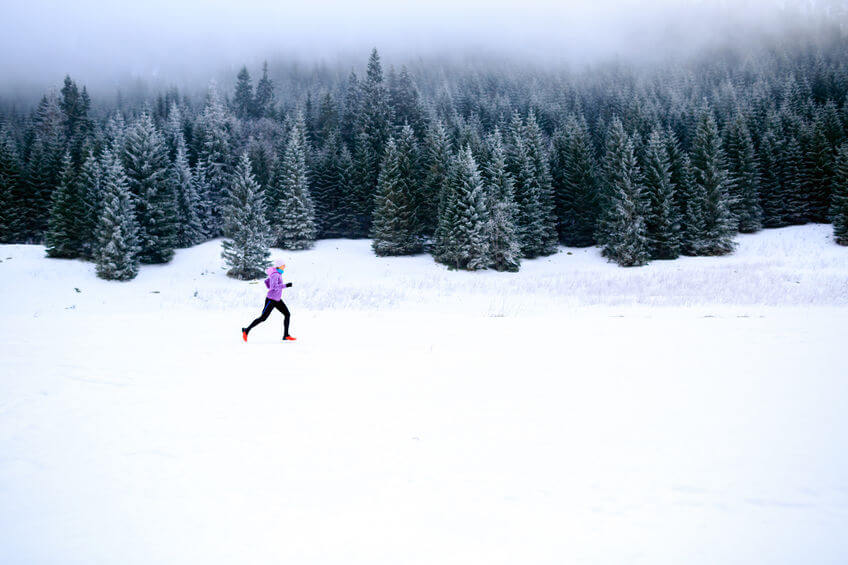 Yes, you can just wear thick socks. This can be a great option.
But it may not always be enough.
Obviously, if you're going the route of quick drying mesh shoes, insulation isn't going to be part of the package. This is where Gore-Tex socks would come into play.
But, if you're running through below zero temperatures and encountering more snow than rain, well-insulated shoes with a breathable inner liner will go a long way towards keeping your feet comfortable and warm.
Finally, comfort, comfort, comfort!
There is no point in spending ages looking for a shoe that fulfills all of the above criteria if it's not comfortable!
Remember, always, always try your shoes on before you buy them and take them for a little jog up and down an aisle of the store to feel for the right amount of snugness in the fit.
Pay attention to the heel cup as you definitely don't want a sloppy fit when running in slippery conditions.
Provided you've made sure to choose the right kind of support for your foot, and the right heel-toe drop for your running shoes, looking for these 3 characteristics should stand you in good stead.
There is definitely something on the list above for everyone, whether you're hitting the mountain trails, running on icy roads, or through muddy forests, you won't go wrong using this list as your starting point.
And finally, be sure to subscribe to our newsletter for more helpful articles!