TOP 18 Best Minimalist Running Shoes Reviewed 2019 + Buying Guide
Are you interested in barefoot running but currently run in traditional shoes?
It can be tricky making the transition, right?
But, minimalist shoe are here to help bridge that gap.
This article will list the 18 best minimalist running shoes of 2019 and then explain a little more about what the deal is with minimalist shoes and what to look for when choosing a pair.
TOP 18 Best Minimalist Running Shoes 2019
Let's start with the top 10 best minimalist running shoes for men.
Merrell Men's Glove 4 Trail Runner
Review: Arguably the most popular minimalist running shoe in 2019, the Merrell Glove 4 Trail runners deserve all the attention.
Minimalist shoes are not known for being durable, but these ones do hold up well thanks to a sturdy rubber sole and high-quality material. They have a breezy mesh upper and a barely there 3mm insole as well as a rubber Vibram sole that gives excellent ground feedback.
Pros
Little arch support.
Vibram rubber sole.
Just 8 ounces and with 0mm drop.
Cons
Not as "minimalist" as other minimalist shoes because they do have some structure and a small wedge of arch support.
The toe box is narrower than the version 3 trail runner.
Takeaway
Perfect for gravel, trail and road alike. These are the most popular, top-rated minimalist running shoes.
Vibram Men's V Trail Runner
Review: The Vibram V Trail runners work well on both trail and gravel. With the classic Vibram rubber sole, you will feel the ground under your feet, while still benefiting from the protection and anti-slip properties the durable rubber provides.
These elite running shoes have aggressive treads that will not disappoint trail runners.
Pros
2mm antimicrobial insole.
6.4 oz. weight.
Great for wet or dry conditions, anti-slip soles.
Rock stopping sole protection.
Cons
Soles wear unevenly on pavement and asphalt.
Sizing runs small.
Merrell Men's Bare Access Flex Running Shoe
Review: The Merrell Bare Access Flex is a minimalist running shoe that goes from trail to road with ease. They are comfortable while still allowing your feet connection with the ground.
They do have some arch support, which makes them a great transition shoe if you're looking to slowly move away from traditional shoes and are still building up your foot strength.
Pros
0mm drop, 3mm insole, 7oz weight.
Durable rubber sole with very good grip.
TPU heel counter offers some ankle support.
Cons
Runs large, especially wide toe area.
Topo Athletic Men's ST-2 Running Shoe
Review: The Topo ST-2 running shoes are minimalist, barefoot-style shoes that are essentially a pair of socks with soles. They have a flexible upper with very minimal structure. In fact, you can fold the upper flat.
These shoes keeps your feet very low to the ground, have a thin lightly cushioned midsole and a sock-like folding upper to keep the shoe in place.
Pros
Roomy toe box.
Sock-like structure.
Slightly cushioned midsole with a little arch support.
Cons
Run wide and large, especially in the toe box.
Takeaway
These are good minimalist running shoes, a barefoot ride with just a little protection underfoot.
Nike Men's Free RN Flyknit Running Shoe
Review: This is a neutral competition running shoe with an 8mm drop, a soft minimalist sock-like flyknit upper, a low profile midsole and a sturdy rubber outsole.
The shoe provides minimal support, cushion, and arch support, making this a popular style for those who are determined to experience the barefoot feel but still maintain a bit of cushioning and a bit of a drop.
Pros
Low profile foam sole allows for plenty of ground feedback.
Flexible outsole.
More cushioning than most minimalist shoes.
Cons
8mm drop may still encourage heel striking.
Takeaway
Feels like a sock with a bit of underfoot support and protection.
New Balance Men's MT10V1 Minimus Trail
Review: The New Balance MT10v1 is a light, neutral shoe at 7.4 oz.
It has a 4mm drop and the well-known Vibram rubber outsole which is famous for providing durability and traction while not compromising ground-feel.
There is plenty of underfoot feedback with this highly-rated minimalist trail running shoe.
Pros
Long wearing Vibram rubber outsole.
Lightweight support provided by a minimal style foam midsole.
Midsole foot wrap keeps the shoe securely in place.
Cons
This shoe tends to run both small and narrow.
Takeaway
Best minimalist running shoes for beginners, comfortable, popular and with just enough protection.
Mizuno Wave Ekiden Running Shoe
Review: These super-light, minimalist style racing flats weigh in at a mere 5.1 oz, demonstrating that these shoes are built for performance.
This 5mm drop shoe is designed for track and road but is not recommended for the trail. As a minimalist racing shoe, they have very little support and the cushioning is firm, but they are responsive and comfortable provided you have enough foot and calf strength to handle them.
Pros
G3 outsole provides some stability and support.
Small rubber studs built provide a little extra traction.
Lightweight, glove-like upper.
Cons
New Balance Men's Hanzo S Running Shoe
Review: This is another minimalist racing shoe. It has a low to the ground feel with some heel cushion, a firm fore foot, and weighs in at 6.5 oz thanks to fantomFit foam combined with REV lite midsole foam.
These shoes offer comfort, good energy return and a modest 4mm drop to keep you moving. These road racers are ideal for 5k, 10k and marathon races.
Pros
6.5 oz weight, 4mm drop.
Minimalist style mesh melt breathable upper.
Excellent traction.
Reasonable cushioning.
Spacious toe box.
Cons
Midfoot is a very snug sock-like fit which might feel small on some people.
Takeaway
This fast, minimalist racing flat is ideal for barefoot runners looking for a little extra cushion.
Vivobarefoot Men's Primus Lite Running Shoe
Review: This barefoot style running shoe makes a great alternative to Vibram 5 Finger shoes.
The 3mm TPU sole allows you to feel the ground beneath your feet while maintaining durability and protecting your feet. They also have a comfortable padded collar, are very very flexible, as minimalist shoes should be, and have a faultless heel design.
Pros
3mm TPU sole made with PRO5, which is 5 times more puncture resistance than standard soles.
No-sew upper is very breathable.
Roomy toe box.
Vegan-friendly.
Cons
The tongue is a little too minimal.
Takeaway
So comfortable you won't want to take them off, so minimal you may forget you have them on.
Xero Shoes Men's TerraFlex Trail Running Shoe
Review: This barefoot style trail running shoe is a huge hit. It improves on the Popular Prio shoe because it has better traction and grip, and has a little more protection than the Prio barefoot trail runner. But it's still a minimalist, zero drop shoe.
The thin removable insole adds a little comfort, the rubber toe cap is there to maintain shoe integrity in rough terrain, and all of these features are made with vegan-friendly materials.
Pros
True feel rubber sole offers your feet plenty of feedback from the trail.
3mm foam insole for a little comfort without being too much cushion.
A lugged outsole, perfect for rugged trail terrain.
Cons
This shoe runs small, its best to order one size up.
Takeaway
Best minimalist trail running shoes for men who want a barefoot style trail running trainer.
And now, the 8 best minimalist running shoes for women.
New Balance Women's WT10v1 Minimus Trail
Review: Probably one of the most popular barefoot-style minimalist shoes for women on the market, the WT1v1 from New balance has earned a loyal following.
The shoe features a rugged grippy Vibram outsole, an antimicrobial insole, so the shoe can be worn without socks, and a very airy mesh upper to keep your feet dry.
Pros
Antimicrobial technology keeps the shoe odor free.
Flex grooves on the outsole built for trail and rocky terrain.
Midfoot wrap strap keeps foot snug and secure.
Cons
Shoe runs small and fits snug, no room to add an insole.
Takeaway
Stylish and popular, these are the best women's minimalist running shoes.
Xero Shoes Women's Prio Running Shoe
Review: The new barefoot running shoe from Xero, the Prio is a crowd-pleaser. This barefoot minimalist style running shoe features a scant 2mm removable insole that keeps you in control of how barefoot a feel you get.
They can be worn with socks, or you can go barefoot. They are good for shorter distances and as everyday training shoes.
Pros
Huarache-style ankle straps secure the shoe in place if desired.
5mm Rubber sole is good for road and pavement and provides a little cushioning.
Wide toe box for natural toe splay.
0mm drop.
Cons
Shoe runs small, order up a size.
Takeaway
Minimalist urban terrain running shoes move you from the track to cityscape, to the gym with ease.
Vibram Women's V Trail Runner
Review: The 5 fingered V Trail Runner is an ideal minimalist training and racing shoe for off road running. The rugged runner sole is super grippy, keeping you sure-footed in wet and dry conditions alike.
The soles are sturdy enough to prevent puncture from sharp rocks, and the multi directional lugs allow you to turn on a dime on even in the roughest trails.
Pros
Slim 2mm anti-microbial insole sock liner keeps the shoe odor-free.
Ultralight 6.4 oz shoe.
Polyester spandex upper hugs feet and keeps shoes secure.
Machine washable.
Cons
The slider on the laces is hard to adjust, making it a pain to take on and off quickly.
Takeaway
The perfect balance of underfoot protection, while maintaining a true barefoot feel.
Saucony Women's Endorphin Racer 2 Track Shoe
Review: This race day minimalist running shoe weighs in at a mere 4 oz, thanks to a single layer of mesh on the upper and a thin "everrun" midsole.
The PWRTRAC sole, designed for urban landscape, is abrasion resistant and supplies sticky traction.
Pros
Amazing 4 oz. weight, with 0mm drop.
Flex film melt on mesh upper adds support and stability without adding weight.
Responsive Everun midsole offers great energy return.
Cons
Takeaway
One of the lightest racers for women you will find.
Vibram Women's V-run Running Shoe
Review: This is a comfortable minimalist runner with a firmer sole for everyday training.
The sole of the V-run is made from V-lite shock-absorbing material, XS Run material incorporated into the sole for grippiness, and MONT material is durable and firm and stable, even at low temperatures.
Pros
Just 4.8 oz. you will barely feel them on.
2mm removable anti-microbial insole, these can be worn barefoot.
Breathable upper.
Stiffer sole than other Vibrams.
Cons
Unpadded tongue exposes laces to the top of bare feet.
Takeaway
Fits like a glove, with a little more substance underfoot.
Vivobarefoot Women's Stealth Running Shoe
Review: This barefoot minimal running shoe is perfect for barefoot beginners and experienced runners alike. It is designed for city terrain, asphalt, pavement and track.
The shoe has an ultra-breathable hex mesh, no sew upper to keep your feet comfortable, cool and dry as you conquer your territory. The 3mm sole will give you the sensory feedback you need while still providing plenty of protection from ground hazards.
Pros
Pro5 Puncture resistant sole, 5x more puncture resistant than standard sole material.
Durable and breathable Hex-mesh upper provides a secure and comfortable fit.
3mm sole for ultimate underfoot feedback.
Cons
Takeaway
Comfortable, lightweight, breathable and providing plenty of protection from whatever hazards your soles encounter on your path. This is very highly-rated minimalist shoe.
Merrell Women's Vapor Glove 2 Barefoot Shoe
Review: The Merrell Vapor Gloves are popular barefoot trail running shoes meaning they provide less support, stack height and cushioning than simply minimalist shoes, but as they're designed for the trail, they have a gnarly tread.
They literally consist of a mesh sock-like upper attached to a durable and grippy Vibram rubber sole with zero drop.
Pros
0mm drop.
Durable Vibram rubber sole has great traction.
Very comfortable.
Breathable mesh upper keeps your feet cool and dry.
Cons
Some durability issues with the mesh.
Takeaway
If Merrell can fix the durability issues (are you listening Merrell?), then these could be some of the best minimalist running shoes for women.
Altra Women's Solstice Sneaker
Review: Altra make great zero drop shoes for those looking to make the transition from traditional shoes to minimalist shoes.
They still have a reasonable stack height and a good amount of cushioning so it won't matter if you accidentally land on your heel instead of your forefoot, but the zero drop will allow you to strengthen up your calves and get ready for running on your forefoot all the time.
But despite the stack height, the upper is still relatively minimal, made of breathable mesh at the front and no significant overlays.
Pros
0mm drop.
Minimalist mesh upper is lightweight and breathable.
Soft cushioning is very comfortable.
Wide, spacious toe box.
Cons
Little to no ground-feel.
Not suitable for wide feet – has a narrow midfoot.
Takeaway
These shoes provide a great middle ground between traditional shoes and minimalist shoes, giving you the zero drop but with a good amount of cushioning.
How to Choose Your Best Pair of Minimalist Running Shoe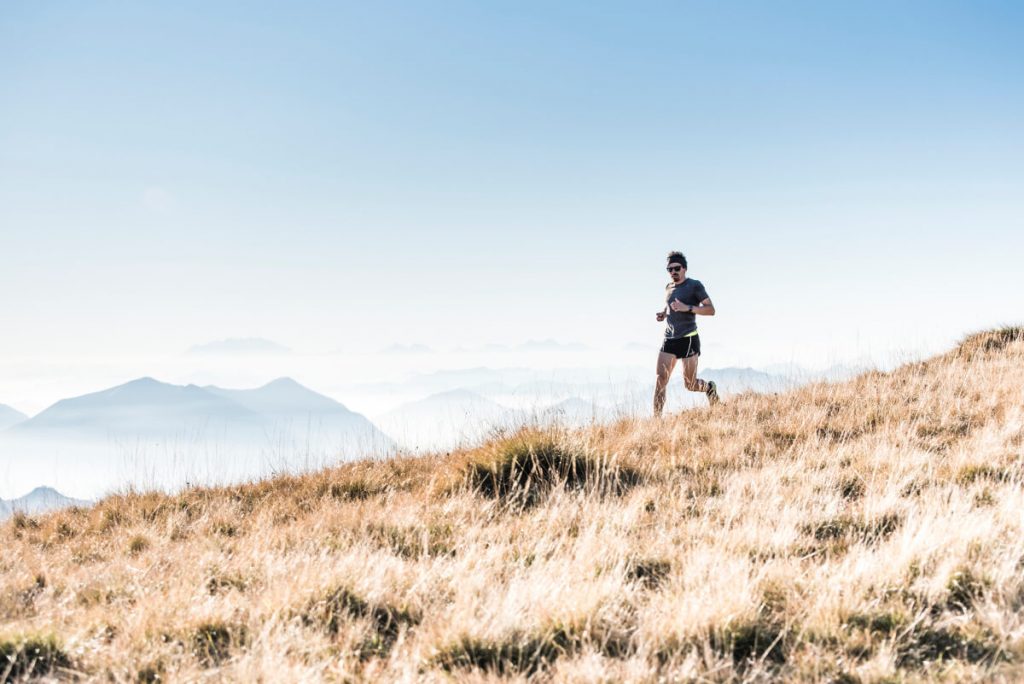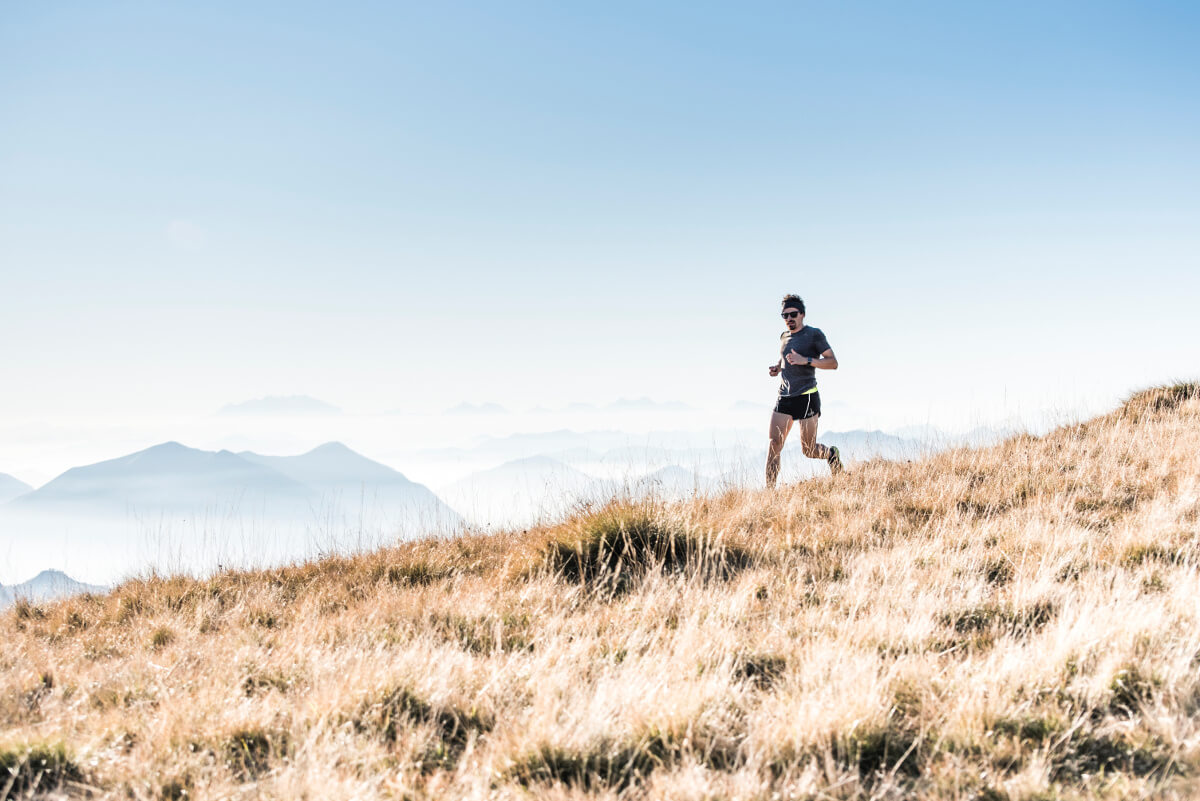 Balance Between Protection and Ground Feel
Minimalist shoes strike a balance between not wearing anything on your feet while you run and wearing traditional cushioned, often highly structured shoes.
You might like the idea of barefoot running, but the reality of the road or trail may be too much for the uninitiated foot.
Minimalist shoes offer protection from road and trail hazards while allowing you to feel the ground as you run, and develop a more natural (a.k.a. fore-foot striking) running style.
Some minimalist shoes have soles as thin as 3mm, while still offering protection through strong, puncture-resistant material.
What is Stack Height All About?
While we are on the subject of the sole of the shoe, let's talk about stack height. Stack height is the thickness on the sole and midsole combined.
Basically, the stack height determines how much shoe material is between the bottom of your foot and the ground you run on.
Minimalist shoes have a minimal stack height. Logically, the thinner the stack height, the more you will feel the terrain or road below.
Why are Minimalist Shoes 0 or Low Drop?
First, what is the drop?
The drop is the height difference between your heel and your toe. Think of high heels, they have a really steep drop.
Traditional running shoes also have a relatively high drop compared to other styles of athletic shoes.
It is not uncommon to see a 10mm or 14mm difference between the height of the heel and the height of the toe in more traditional shoes.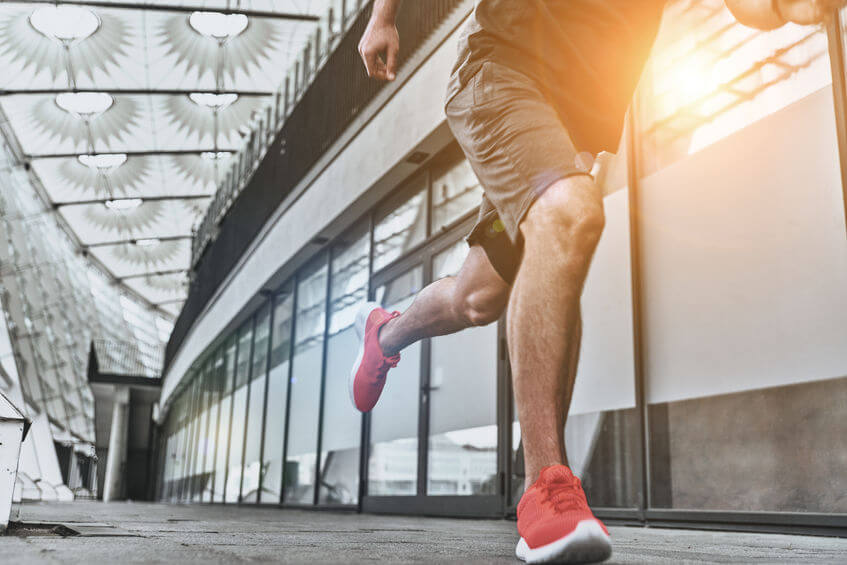 When the heel has a higher stack height than your toe, it forces you to land on your heel, also known as heel striking.
However…
A drop of any height is unnatural.
0 drop shoes allow your stride to be as nature intended. Most minimalist shoes have a 0 drop, and a few may have a modest drop of up to 4 mm.
Any higher than that and they probably are not true minimalist shoes.
Weight Problems: Minimalist Shoes Should Not Have One
Some traditional running shoes suffer from weight problems. The material used to add structure, cushion, arch support, stability, stride correction and all that add up.
So, traditional running shoes are often much heavier than minimalist shoes.
A good pair of minimalist shoes should weigh around 10 oz. or less.
But what about the weight of the runner?
If you're a big guy or gal, transitioning to minimalist shoes could take a little longer and require more of a careful build-up of foot strength.
Check out our article on the best running shoes for heavier people if you're unsure which direction to go in. There is an excellent list of really well-cushioned and stable shoes that might be a better option.
The Shape of Your Foot
Minimalist don't just automatically fit everyone just because they're minimalist. Some will still be better suited to narrow or wide feet so it pays to know what kind of feet you have.
We have a great article of running shoes for narrow feet if that's your category.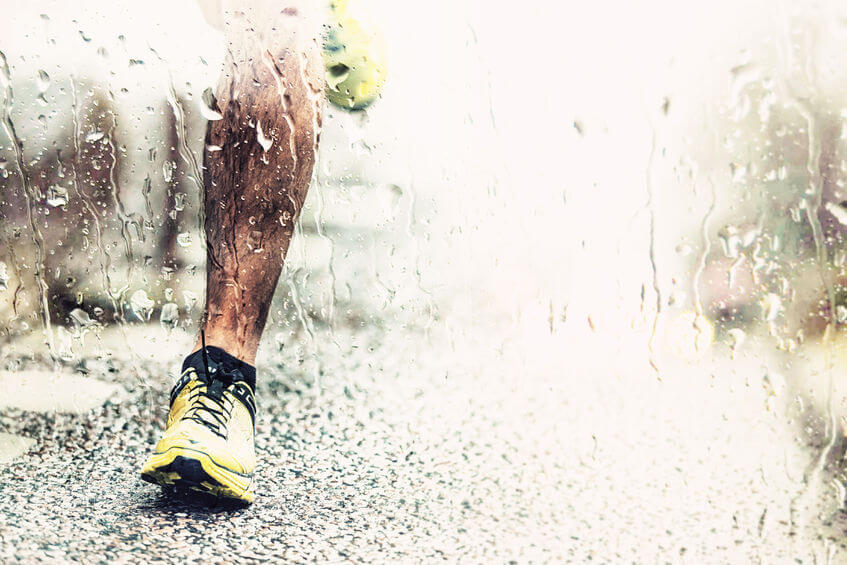 What About Stability, Cushion, and Arch support?
Minimalist shoes, by design, offer little to no cushion, support or stability.
Since you are here reading about minimalist shoes I will assume you are interested in the benefits of wearing minimalist shoes with little to no cushion, support or stability.
Some Benefits (once you've adapted and developed nice, strong feet) are:
They help prevent ankle strain and sprains. Since you are lower to the ground using minimalist shoes, it is not as easy for your ankle to roll outward, causing injury.
They're flexible allowing your foot to bend and curve around the bumps and dips in terrain and use more of the muscles in your feet.
Minimalist shoes have superior traction because of their flexibility; more of your foot is in contact with the ground.
Minimalist shoes usually feature a wide toe box, which allows your toes to splay out naturally. Traditional shoes may bend your toes inward and cause bunions or blisters, or even change your gait.
Minimalist shoes usually have no arch support, forcing your feet to support themselves. Proponents say that traditional arch support causes the muscles of the foot to get weak and lazy from disuse and minimalist shoes do not allow this.
Landing on your forefoot means that your feet absorb the shock of impact instead of your knees, reducing in less wear and tear on your joints over time.
Too good to be true?
Not quite.
After all, it takes time, patience and persistence to adapt to barefoot running, especially if you've been a runner for a while and have become very used to heel-striking and relying on the structure and cushioning of traditional shoes.
You may even have problems or injuries like bunions or plantar fasciitis that could make the transition harder or unwise.
If this is the case, and you're a severe over-pronator, you'll need to take things really slowly. Check out our article on the best running shoes for overpronators if you're unsure about making the switch just yet.
If you are interested in making the switch, start out running in a pair of minimalist shoes for just one or two short, easy runs per week and use your regular shoes the rest of the time. Then build up the amount of time you spend in minimalist shoes versus traditional shoes really slowly so that you don't shock your body and cause an injury.
Be patient and you will get there!
Alternatively, if you're already made the switch and think that barefoot might be more your style than minimalist, check out our article on the best barefoot running shoes – we've already got you covered!
FAQs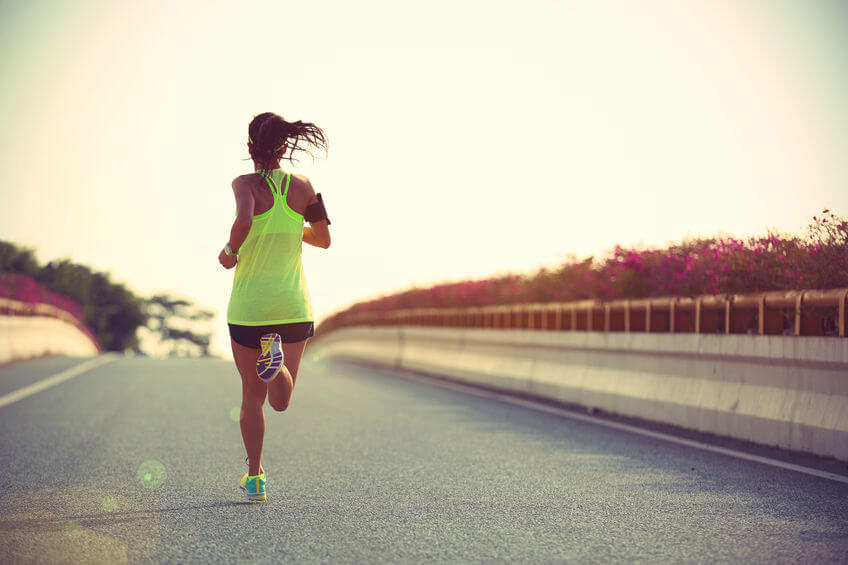 Are Minimalist Shoes Good for Running?
Definitely, provided you're a forefoot-striker. Heel striking in minimalist shoes could cause injury.
Do You Wear Socks With Minimalist Running Shoes?
This depends on the shoe and what you're comfortable with, but more minimalist shoes are being designed to be worn without socks. Especially the more barefoot ones.
What are the Benefits of Minimalist Shoes?
As mentioned about, minimalist shoes force you to adopt a more natural running style that is associated with reduced injury and better posture over time.
Are Thin Soles Better for Running?
This depends on how you run. If you're a heel striker, you'll need all the cushioning you can get in your heels. If you're a forefoot striker, then a thin sole can allow for better ground feel and a more natural running style.
Can You Wear Barefoot Shoes Every Day?
Once your feet are strong enough – definitely! After all, didn't we all start out barefoot all the time?
Does Walking Barefoot Improve Balance?
To a degree, yes. Balance is largely controlled by the inner ear. But walking barefoot strengthens all of the muscles in your feet and lower legs which will definitely help with stability.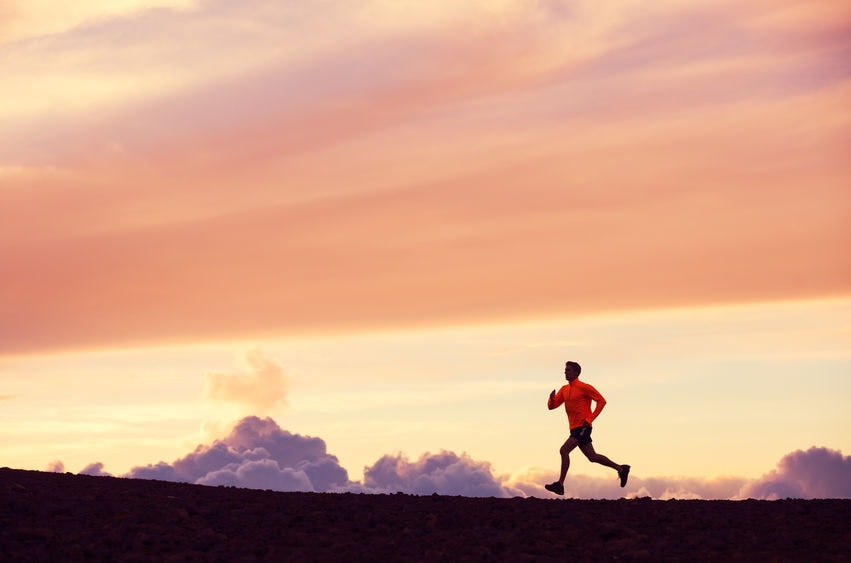 How Should a Minimalist Shoe Fit?
Snugly like a sock around the midfoot and heel cup, with plenty of space in the toe box so that your toes will not touch the front, top or sides.
Summary
Hopefully, you feel well-introduced to the concept of minimalist shoes and are ready to choose a pair and begin your transition if you haven't already. Remember, go slow! And you will be fine.
Subscribe to the newsletter and we will let you know what updates are made, or whether any new reviews have come out.
Your newsletter subscription includes exclusive access to other fitness and gear related guides, so be sure and sign up.