TOP 10 Best Incline Treadmills & Trainers Reviewed 2023
Looking for a low impact exercise that burns as many calories as jogging?
Incline trainers and high incline treadmills just may be the answer.
Using an incline trainer or incline treadmill at a low speed but with a high incline burns calories and builds leg muscles, all while being much easier on the joints than jogging or running.
I'm going to show you the best incline treadmills of 2023 and point out a few things worth considering when making your choice.
TOP 10 Best Incline Treadmills 2023
FreeMotion i11.9 Incline Trainer
FreeMotion i11.9 Incline Trainer
Extra-Long, Ultra Cushioned Shock Absorging Deck System
10 inch Hi-Def Color Touch Screen Console
Exclusive 30% Incline and Decline Training
22'inch Wide Running Belt
Interactive iFit Live and Google Maps Programming
Review: FreeMotion is one of the few manufacturers of a true incline trainer, and their models are robust and well built.
You may even find a FreeMotion incline trainer at a commercial gym. This i11.9 is a home gym model but is every bit as sturdy and reliable as their commercial models.
It has a remarkable 30% incline and 3% decline, and a beautiful color display, as well as many other features you are sure to appreciate.
Pros
Up to 30% incline.
Sturdy deck and strong "lift force" up to 1500 lbs.
HD touch displays.
22" wide deck.
One-touch controls built into the handlebars.
Takeaway
This is the best incline trainer for home use in 2023 with a seriously steep 30% incline.
FreeMotion Commercial Incline Trainer
FreeMotion Commercial Incline Trainer with Workout TV Console
Incline Trainer Dimensions: 80in L x 37in W x 78in H / Weighs: 606 lbs.
Treadbelt: 22in x 60in Commercial Grade, 2-Ply; Maintenance Free: Requires No Lubrication for Years of Smooth, Consistent Use / Deck: Double Coated with Phenolic Resin on Both Sides to Last Twice As Long When Flipped During General Maintenance
Speed Range: 0.5 - 12 MPH (Max. Speed of 10 MPH At Declines Less Than 0 percent) / Incline Range: -3-30 percent / QuickTouch Feature: Adjust Incline From -3 to 30 percent by Simply Touching a Button or Scrolling in 0.5 percent Increments
Displays: Time, Segment Time, Pace, Distance, Calories, Watts, Heart Rate, percent Max. Heart Rate, Speed, Incline and Vertical Feet
Workout TV Console: 12.1in Flat Ppanel LCD Screen Gives Users Entertainment Options - All the Facility Needs is Coaxial Cable; Integrated Directly Into the Console; Positioned For Crisp, Bright Picture and Comfortable Wiewing; Wide Viewing Angle and the Console is Positioned so Users of Various Heights can Watch with Optimal, Upright Head and Neck Alignment; Channel and Volume Controls are Within Close Reach,
Review: This commercial-grade incline trainer is another excellent choice if you are looking for a true incline trainer and can afford top quality.
It reaches an incline of 30% and is one of the best treadmill inclines for glutes. Plus it is maintenance-free, runs smoothly, and incorporates a real 10" TV.
Pros
Up to 30 % incline.
Commercial gym quality.
Can be used for running, climbing, walking.
Cushioned deck.
12 mph top speed.
Cons
The unit is heavy, over 600 lbs.
Takeaway
This is the best commercial grade incline trainer if your budget stretches that far.
Sole TT8 Light Commercial Incline Treadmill
SOLE, TT8 Commercial Treadmill 2022 Model, Home Workout Treadmill with Integrated Bluetooth Smart Technology, Device Holder, LCD Screen, USB Port, Lower-Impact Design
Bring your outside workout indoors with the commercial-grade TT8. The TT8 offers 2 motors that operate the incline and decline features of our treadmill, which helps users customize runs according to what they are used to doing outside.
In addition to the incline/decline feature, the extra wide running surface and reinforced framework are rated for stress/use and users up to 400 lbs. This framework, perma-waxed reversible deck, with 3" crowned rollers, offers quality for years of use. When compared to models that cost upwards of $5,000, the Sole TT8 is miles ahead of the competition in quality, performance, and value.
The TT8 also comes standard with a 2 ply belt that adds even more to the feel of the treadmill as well as longevity. The belt is engineered on a similar premise to the soles in running shoes. The TT8 offers a top speed of 12 mph and a top incline of 15 levels to give you a variety of options for interval workouts.
It also includes a 10.1" TFT LCD display, a quiet cushioned flex deck, and a 4.0 HP motor with a commercial grade 10lb. flywheel around the motor to provide smooth and consistent power. It has effective programs that aid users in reaching personal fitness goals. For example, the Heart Rate Control program will keep you on target for heart rate training, whether it be for losing weight or endurance training.
IMPORTANT DELIVERY DETAILS - Please make sure to update your contact information and preferences so that we can reach you to schedule the delivery. Otherwise, your shipment may be subject to delivery without an appointment.
Review: This isn't the most affordable option, but it's a top-quality treadmill made by well-known and respected treadmill manufacturer, Sole.
It has a 15% incline with an impressive 6% decline option for downhill running. Sole's Cushion Flex Whisper Deck is designed to provide a super soft and comfortable shock-absorbing surface to run on, reducing impact by 40%. Meanwhile, the overall unit is very solid and stable.
Pros
-6% to 15% incline.
400 lbs max user weight.
4CHP DC motor.
60" x 20" deck.
Very comfortable deck.
Cons
Takeaway
This is the best incline treadmill for home use if you're looking for something for regular running as well.
3G Cardio Elite Runner Treadmill
3G Cardio Elite Runner Treadmill - Runner's Marathon Treadmill - Commercial Grade - 400 LB User Capacity - 4.0 HP - Large Ortho Flex Shock Suspension System Deck
3G Cardio, an Arizona-based company with a combined 50 years of experience in the fitness industry, provides commercial-level quality and superior value. We offer an unmatched lifetime frame warranty, 10-year parts, and 2-year in-home labor (scroll down for commercial warranty) and you are only a phone call away from 5-star customer service 9-5 weekdays PST.
Full commercial grade, high-end components equal to what is found on most $6000 treadmills. An oversized 22" x 62" running platform with our Ortho Flex Shock Suspension underneath ensures a smooth, stable, and quiet walk or run.
A heavy-duty, club-rated, high torque 4.0 HP motor powers the 386lb treadmill (84" L x 35.5" W x 58" H). Max user weight 400 lbs. Quick belt speed acceleration from 0 to 12 mph in just 18 seconds – perfect for interval or H.I.I.T workouts.
All the necessary built-in programs with numerous pre-programmed courses, fitness tests, 1-touch speed (.5 to 12 MPH) and elevation settings (up to 15%), heart rate control (wireless strap included) and the ability to custom create your workouts.
NO MEMBERSHIP REQUIRED with our equipment! Enjoy all your music through the built-in speakers and cool down with our multi-speed fan! Connect to your tablet and enjoy surround sound while watching your favorite shows or workout routines.
Review: With one of the longest decks we have seen on an incline treadmill, the 62" long deck will accommodate even tall runners plus it inclines up to 15%.
A multi-speed fan will keep you cool while you work through the eight included workouts or customize your own, all while listening to your own music through the built-in speakers.
Pros
62" long deck, great for runners and tall people.
Max user weight of 400 lbs.
4 HP motor.
Built in speakers.
Cons
Heavy and not easily portable.
Some drawbacks with the usability of the console and custom workouts.
Takeaway
An example of the best incline treadmill for home use if you have long legs and appreciate a smooth and stable running platform.
StairMaster HIITMill Incline Treadmill
Review: This HIITMill is a beast in its own right. Not only does it sit at a fixed 11 % incline to really work legs and glutes, but it can be used for pushing, pulling, running, agility and lifting.
This machine is amazing and even replaces the sled you may be using in your gym. It's a manual machine with magnetic resistance so you control how fast or slow you want the belt to move.
Pros
Cleat resistant treadmill deck for traction and durability.
Easy to adjust resistance lever with strong magnetic resistance.
Add Olympic weights to perform Farmers Carry with up to 90 lbs on each side.
Can adjust treadmill resistance to drive and push, seriously working legs and glutes.
No motor or electric parts to wear or break.
Cons
Takeaway
You have to see it to believe it (video below). I love this machine. It works so many muscle groups, including legs and glutes.
Bowflex TreadClimber TC100
Bowflex TC100 TreadClimber (Discontinued)
Combines the motions of a treadmill, a stepper, and an elliptical for an easy, low impact workout with high impact results – and all you do is walk
Just walk and Burn up to two and half times the calories of a treadmill at the same speed
4 Electronic Functions: Speed, Distance, Time and Calories
Speed range of .5 4 mph
Heart Rate Monitor with integrated contact grips
Review: For a slightly different option, the Bowflex TreadClimber is an incline treadmill, stair climber and elliptical all in one.
It's only suitable for walking, you can't run on this thing, but you use more muscles than running and it's a really tough workout, with none of the impact of regular running or walking.
Pros
4 mph max speed is perfect for walking.
300 lbs max weight.
Incline trainer, stepper and elliptical all in one.
Very low impact.
Cons
Not suitable for running.
Not cheap.
Takeaway
If you like the movement of an elliptical but want to feel a little more like you're walking normally, this could be the machine for you.
Alternatively, if you're liking the idea of a stepping machine after looking at this model, why not take a look at our list of stepping machines for more options?
Bowflex Treadmill BXT116 (Discontinued)
7. 5 inch color backlit LCD screen
Bluetooth connectivity for connecting to Bowflex JRNY the personalized coaching technology and other popular fitness apps
20" x 60" running surface
9 intuitive "push and go" workout programs
One-touch adjustments for speeds up to 12MPH and motorized incline up to 15%
Review: This hearty Bowflex incline treadmill made the list because it has an incline of up to 15%, is great for running, and feels like a commercial quality treadmill.
It has a nice long-running surface so you won't feel cramped, it comes with a chest strap for heart rate monitoring, and it has easy to use one-touch controls for speeds up to 12 mph and automatic incline.
Pros
Up to 15% incline and top speed of 12 Mph.
User weight limit of 375 lbs.
60" long-running surface.
Heart rate chest strap included.
Cons
It's hard to find fault with this model, but if I had to pick one thing, it's that the Bluetooth does not work for music, only apps.
Takeaway
This is another of the best treadmills with incline that allow for running as well as walking.
ProForm PRO-9000 Treadmill
ProForm PRO-9000 Treadmill
4.25 chp Mach Z commercial plus motor, 0 to 12 MPH quick speed control
Dimensions - Footprint: 39.15" W x 77.16" D x 70" H | Tread Belt: 22" x 60"
15 percent incline, -3 percent decline
Weight Capacity: 300 lb
2.5" Precision-Balanced Rollers, integrated cross fit tray
Review: With a full length 60" deck, and 15% incline this treadmill will guarantee a challenging workout.
It comes with a wireless chest strap for heart rate monitoring and its 10" HD touch screen will list your workout stats and guide you through 40 preprogrammed workouts.
It is roomy, durable and stable, and would make a solid addition to your home gym.
Pros
From -3% to 15% incline.
12 mph top speed.
40 pre-loaded workouts.
4.25 CPH motor is very powerful.
iFit enabled.
Cons
Some units have had problems with the on board console.
Takeaway
A very good incline treadmill for your home gym, with a decent max incline of 15% to work glutes.
GoPlus 2.5 HP Folding Incline Treadmill
Review: A much more affordable option, the GoPlus folding treadmill is a lightweight home treadmill with a 15% incline.
It's obviously not going to be as high quality as the more expensive options and will likely feel a little less stable and smooth, but if your budget doesn't stretch any further, then this could be a good choice.
It has a 50" x 18" deck and a 250 lbs weight limit which is smaller and lighter than most other treadmills on this list so keep this in mind.
Pros
15% incline.
10 mph max speed.
Easily folds away.
2.5 HP.
5" LCD display shows basic stats.
Pulse sensors in the handles.
Cons
Small deck may not be safe for running for everyone but if you're looking for something to walk on an incline, it's enough.
Takeaway
This is an affordable, lightweight and compact option that still reaches 15%.
Nautilus T614 Treadmill (Discontinued)
Goal Track capability enables users to set individual exercise goals
12 percent motorized incline
22 programs: including manual, quick goal, train, weight control, heart health, interval and custom workouts
StrikeZone cushioning system for a smooth run
2.75 CHP motor that offers reliability, high responsiveness and performance for the user
Review: This affordable treadmill by well-known manufacturer Nautilus has a max incline of 12% with a 12 mph top speed.
It folds up to take up less space when not in use and has a decent length 55" deck.
Pros
12 degree max incline plus 12 mph top speed.
Accessible price for an inclining treadmill.
Easily folds up with soft drop folding system.
22 built-in programs and 4 user profiles.
2.75 CHP motor.
Cons
The fan is weak and speaker quality is not great.
Takeaway
This is the best incline treadmill under 1000 dollars.
How Do You Choose the Best Incline Treadmill?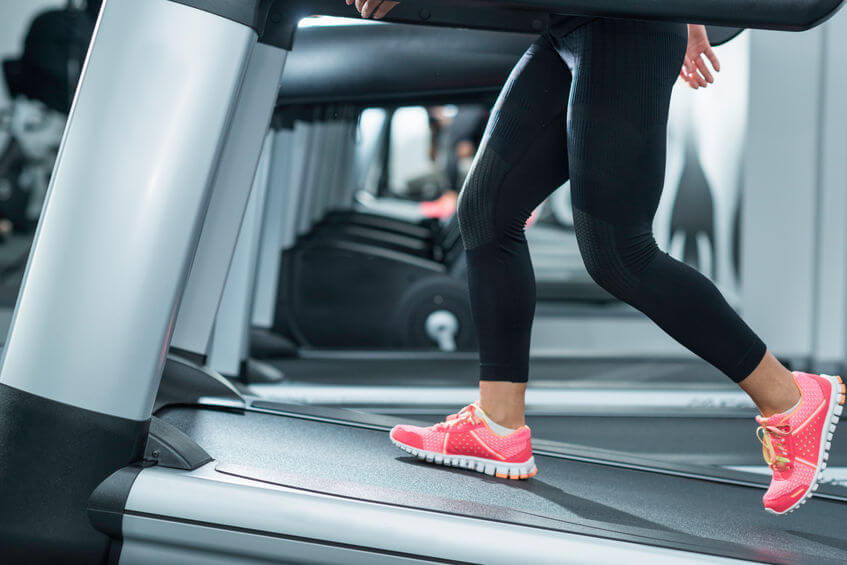 Firstly, What is an Incline Trainer? Is it Different from an Incline Treadmill?
An incline trainer may look like a treadmill, and it effectively is. The main difference is that a true incline trainer can reach a much higher incline and usually includes a decline too.
Incline trainers often reach 30% incline while treadmills with an incline function more commonly reach 10-15%.
What are the Benefits of using an Incline Treadmill or Incline Trainer?
Using a high incline has many benefits:
Incline walking uses more muscles and so burns more calories than walking or jogging on a flat surface.
Walking or climbing the incline builds leg, calf, glutes and hamstring muscles.
Walking at an incline is easier on the joints and lower impact than jogging or running.
What Keep in Mind before Buying an Incline Treadmill
If you want to use the treadmill to build calves, quads and glutes, you will need one that inclines.
All the inclines treadmills in our list go up to at least 12%, and many go up to 15%. You can use these steep inclines at lower speeds to build muscle as you simulate hiking or climbing.
Most incline trainers have even higher inclines. Our list includes two models that incline up to 30% for a serious booty building climb.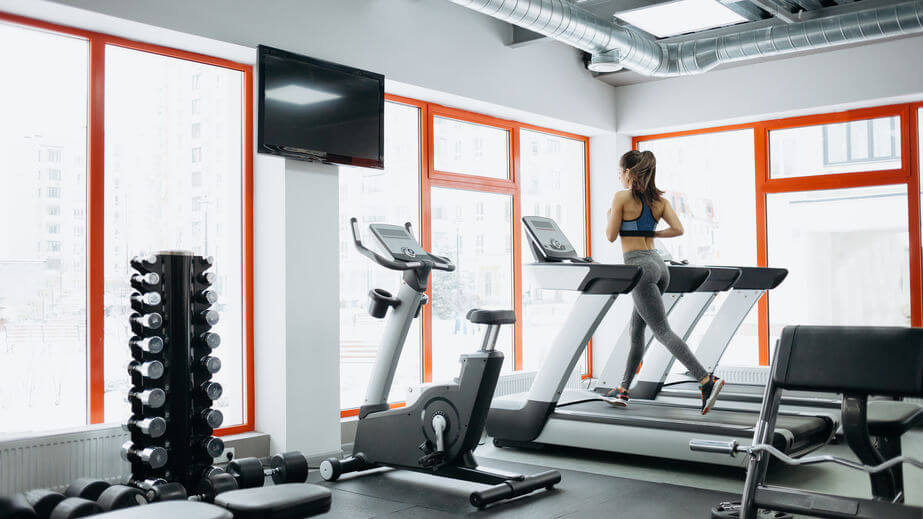 Other things to consider include:
Deck Size
If you are tall, or you plan to do any jogging or running, look for a longer deck length.
Most of the Treadmills and trainers I reviewed have 60" long decks, which is ideal for running. Less than 55" and you're getting into walking only territory.
Console Features
This includes everything from the quality of speakers or fans (if there are any), to whether a chest heart rate strap is included or whether you have to rely on the pulse sensors in the handles.
You also might want to consider whether the console allows convenient places to hold your phone, drink bottle or tablet, how big the screen size is, whether there are built-in workouts and how easy it is to customize your own.
Max User Weight
This is important if you're a heavier person. Most high-quality machines have a maximum weight limit of 300 – 400 lbs but some cheaper machines might be nearer 200 lbs.
Ease of Movement
If you have a small apartment and you don't want your treadmill to be the center of attention 24/7, choosing a lighter weight model that can be folded up and easily moved out of the way could be the best option.
The larger treadmills on this list are really heavy and likely to be impossible to move once they're set up. However, lighter weight treadmills are less stable and will probably wobble a bit when you run, so it's a tradeoff.
If you're interested in folding treadmills specifically, we have a great list of the best folding treadmills.
Price
This is kind of an obvious one, but the price range of treadmills can be anything from $500 to $3,000.
So, your budget is going to play a large role in deciding which treadmill you end up getting.
Unfortunately, the cheaper models will definitely be lower quality – there are no short cuts when it comes to getting a good treadmill. The investment in a high-quality machine could save you the hassle of annoying break downs.
Alternatively, if the budget is restraint but you don't necessarily want a cheap treadmill, choosing a manual treadmill over an automated one could be an excellent compromise.
Manual treadmills are incline treadmills by default because they use the driving force of your legs in conjunction with gravity to make the belt turn. They provide a tough workout while saving you the worry of electrical parts failing and needing replacing. Check out our list of the best manual treadmills if you're interested in this option.
Similarly, if you know you're just going to be using your treadmill for walking, you could also save money by choosing a treadmill designed specifically for walking.
It will have a lower top speed and smaller deck and the motor will be designed for consistently running at low speeds. Have a look at our guide to the best walking treadmills if that makes sense to you.
Lastly, if you're still not sure, why not take a browse of our list of the best overall treadmills for more ideas?
FAQ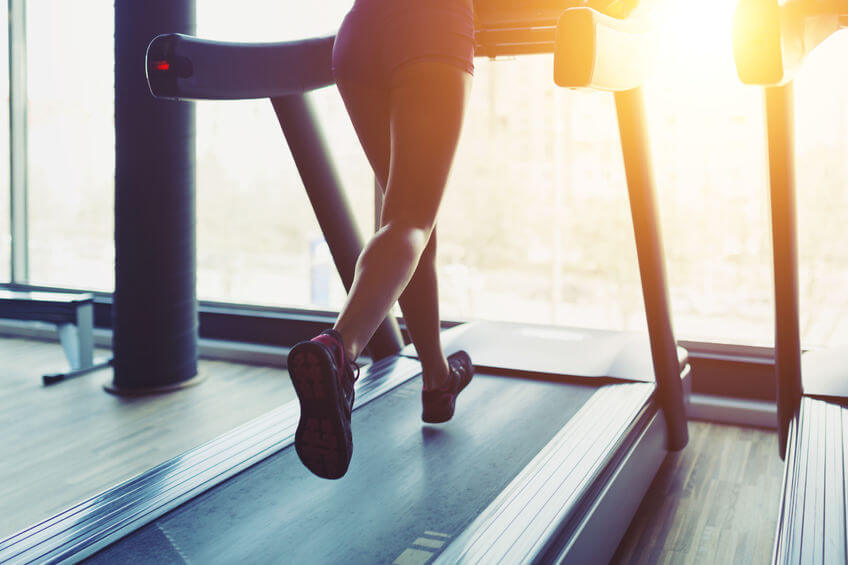 What is the Best Incline Treadmill?
This depends on your budget… Both the Sole and Bowflex treadmills are excellent choices. If I were to buy an incline trainer for my home, it would be the FreeMotion i11.9 Incline Trainer without question.
Is Incline on Treadmill Bad for Knees?
Not at all, provided you work up to the incline slowly so that it's not too much of a shock for your muscles.
Walking at an incline is better for the knees than running on a flat surface as they aren't forced to absorb the shock of impact.
What is a Good Incline to Walk on Treadmill?
There is no single incline that is better than any other as it depends more on how fast you're walking and how long you walk at that incline. Mixing it up provides the most varied workout and will use the most muscles.
The steeper the incline, the harder it is to walk. But you burn a similar number of calories walking for longer or a slower speed on a less steep incline.
Is it Better to Walk Fast or on an Incline?
Either is fine depending on what your goals are. Walking at an incline will use more of your leg muscles but walking fast is still a great workout.
Incline Treadmill vs Elliptical – Which is Better?
This mainly depends on whether you want to be able to work out your arms at the same time. If you do, an elliptical would be a better choice for you. We have a list of the best ellipticals right here to get you started.
However, an incline trainer can give you a better variety of workouts as you can vary the incline and speed.
What is the Benefit of Changing up Speed and Incline During Your Workout?
Different angles engage different muscle groups. For example, a high incline strengthens calves, quads and glutes, while a flat incline at a faster speed will improve cardio and aerobic endurance.
It's definitely a good idea to switch things up to get the most out of your incline treadmill or trainer.
Does Incline Walking Build Butt Muscle?
Yes. One of the primary muscles used to walk, hike or climb up an incline are your glutes, or butt muscles, so it follows that walking at an incline can build butt muscle.
That brings us to the end of this guide to the best incline treadmills for 2023.
What incline trainer or incline treadmill are you planning to get?
Drop me a line in the comments below and let me know, and be sure to subscribe to stay in the loop for all the latest reviews.