TOP 15 Best Bumper Plates For CrossFit & Weightlifting Reviewed 2020
Crumb or Virgin Rubber? Black or colored bumper plates?
Do my bumper plates need to be IWF certified? What durometer rating is best for my bumper plates?
If you are on the hunt for the best bumper plates for your garage gym you may have these questions and more.
If you are looking for answers, and the best CrossFit bumper plates for your home gym, you have come to the right place.
I have answers to these questions, a quick guide on how to choose the right bumper plates, plus an in-depth review of the 15 best bumper plates out there.
| Picture | Best Bumper Plates | Our Rating | Available |
| --- | --- | --- | --- |
| | Rogue Bumper Plates by Hi-Temp | | |
| | Fringe Sports Color Bumper Plate Sets | | |
| | Rogue HG 2.0 Bumper Plates | | |
| | HulkFit Olympic Rubber Bumper Plate | | |
| | X Training Equipment Bumpers | | |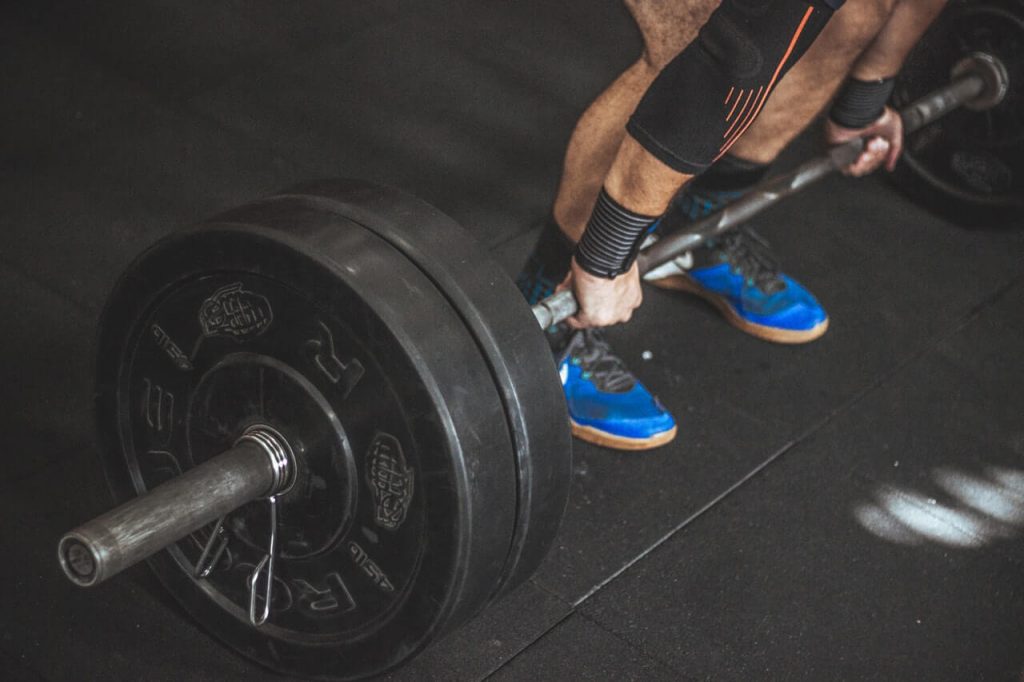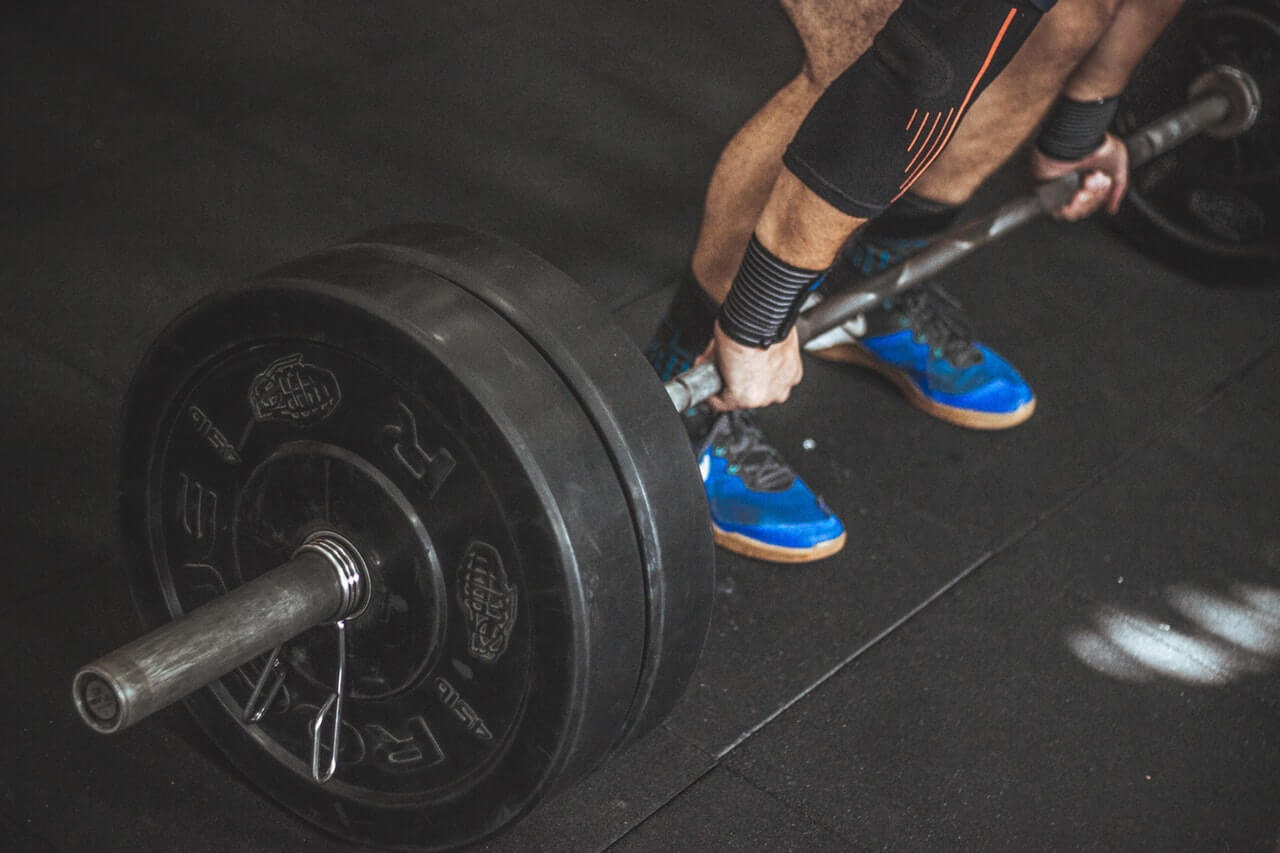 Competition, Training or Technique Plates, What is Right for You?
Good quality bumper plates can really make a difference to your workout. You want them to be durable and long-lasting, and if we're being honest here you want them to look cool on Instagram!
The problem is that to the untrained eye, all bumper plates look the same, this article will help you to pick the best bumper plates for you.
If you are shopping for a home gym or CrossFit box then the basic set of bumper plates is probably your best bet, although training plates would also be acceptable.
The Competition standard plate sets are only required for competitions, or if you're very serious about your lifting (i.e. powerlifters).
The difference between bumper plates and regular steel and iron plates is that bumpers are made of rubber and are designed to be dropped, whereas regular steel plates are designed to stack well.
Bumper plates feature a uniform diameter, which means the 10 lb plate is the same diameter as the 45 lb plate. They vary in thickness, giving them their weight.
If you're looking to place as much weight on the bar as possible, then steel plates are usually the go-to weight.
But if you plan to do any Olympic lifts, where dropping the bar (by accident or design) is inevitable you need bumpers.
Another advantage of bumper plates is that they raise the bar to a decent height off the ground, this is a real issue with steel plates and another reason why they are unsuitable for deadlifts or Olympic lifts.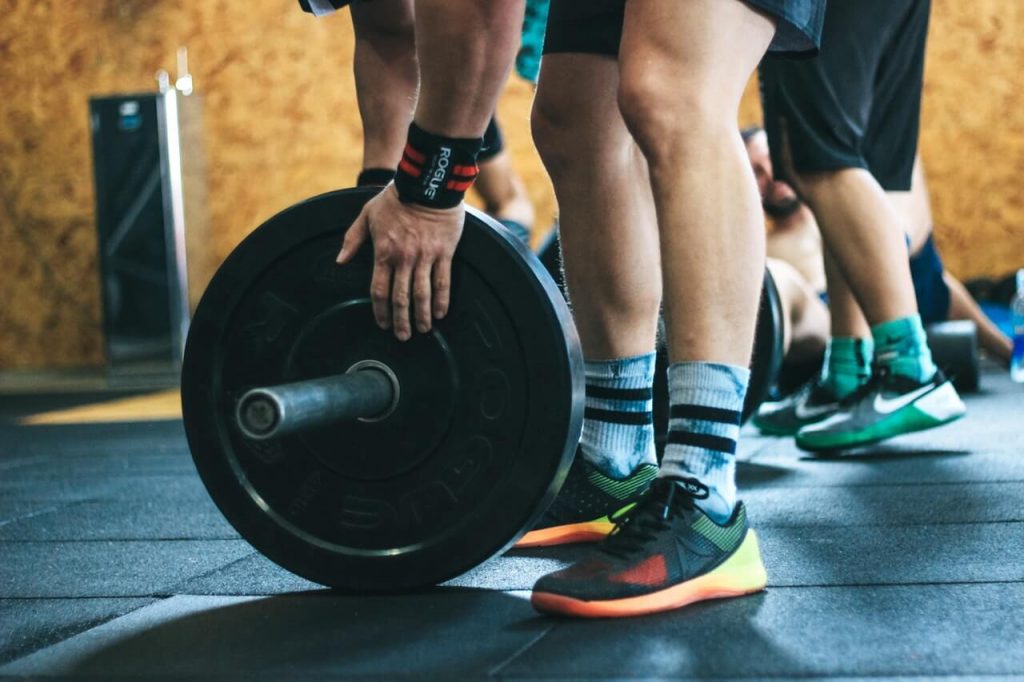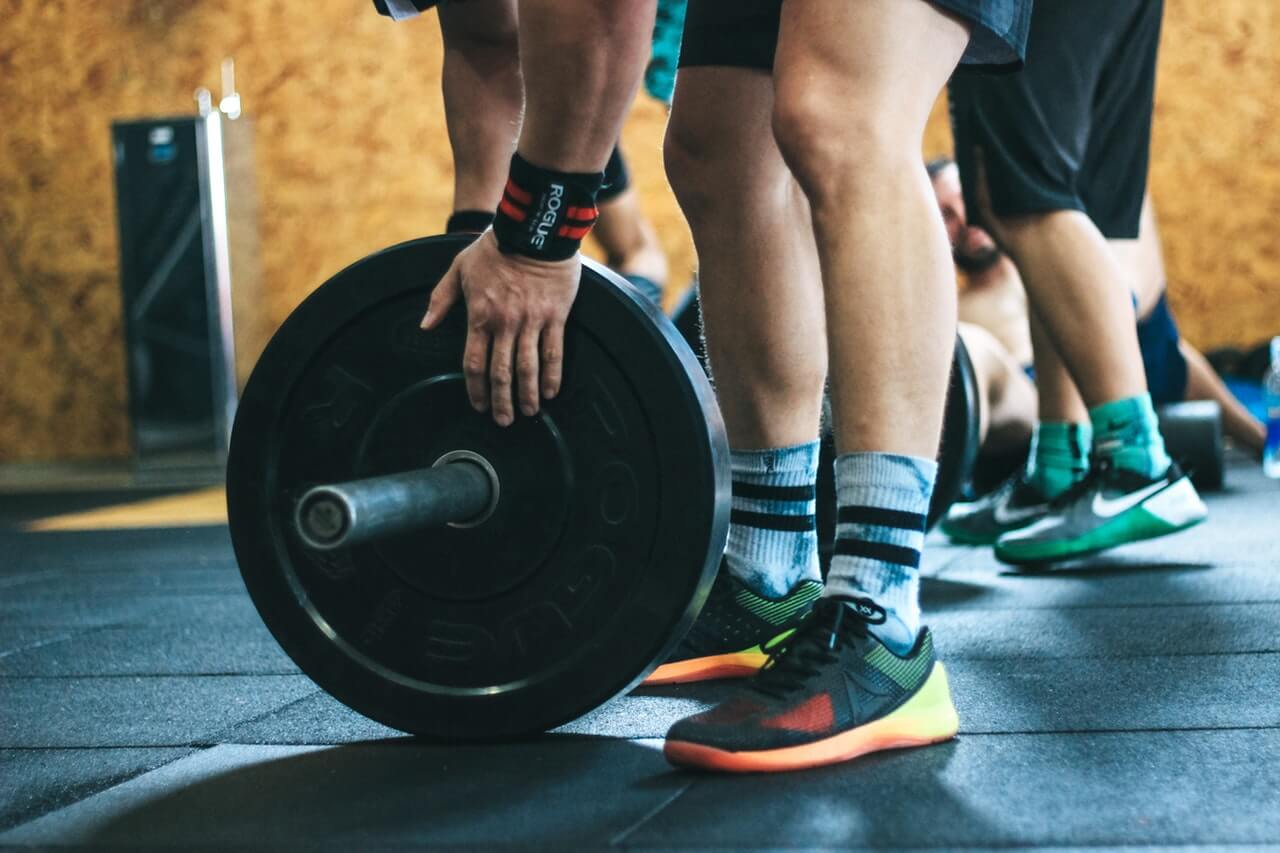 What to Look for in a Bumper Plate
First, you need to decide what type of bumper plate you want, for most of you, it will be the basic, training or technique plate.
These are very hardy and they can be dropped from overhead without getting damaged. Training plates are great for beginners looking to deadlift or perform Olympic lifts, and they look just as cool as competition plates.
Training plates are the best bumper plates for CrossFit boxes, because they will be used a lot.
How Much Bounce Should the Bumper Plate Have?
Something you should look for in all bumper plates is "dead bounce".
Dead bounce is where the plates are dropped but don't bounce back up in the air afterwards. The best bumper plates out there will barely bounce even after being dropped from an overhead position.
Inspect the Quality of the Center Ring
Another factor to pay attention to is the metal ring in the center, if this is of poor quality then the plate will not last long.
The center ring needs to be properly integrated into the plate to prevent it from becoming loose.
Type of Rubber
High quality CrossFit bumper plates are made with either virgin rubber, recycled rubber, or crumb rubber bumper plates.
These can all be a good choice, but if you are building a garage gym on a tight budget recycled rubber is the least expensive.
Bumper Plate FAQs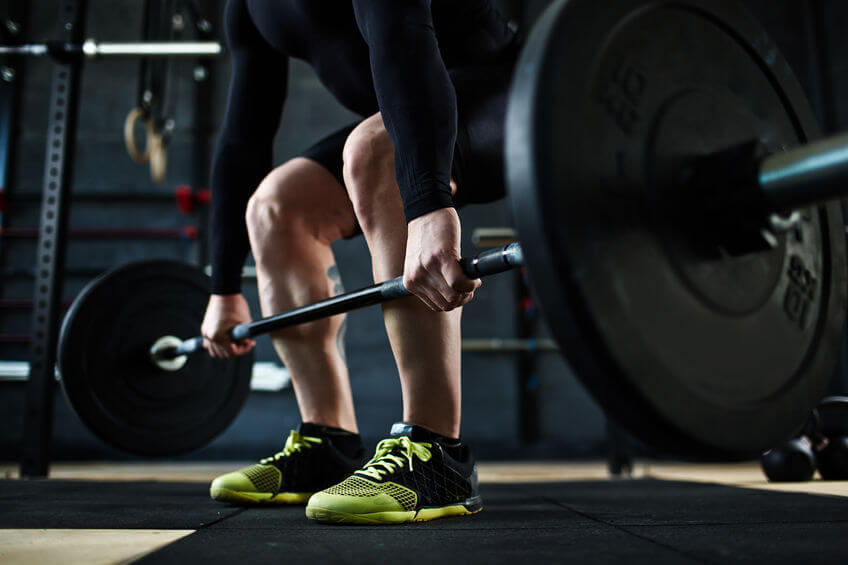 What do the Colors Mean on Color Coded Bumper Plates?
Generally, those colors, sometimes known as Olympic color finishes, you see on higher end bumper plates mean something.
The colors are set to IWF standards so the color of the plate indicates how much it weighs. Eg, all red bumper plates are 55 lb plates, regardless of the brand or manufacturer.
The following outlines the IWF standard:
Color bumper plates make it very easy to quickly calculate the weight of the bar from a distance.
If you see a bar with a green and yellow plate on each side you know, without having to inspect the weight up close, that the bar is carrying 60 lbs on each side, so 120 in total, plus 44 lbs for a standard Olympic bar is 164 in total with plates and bar.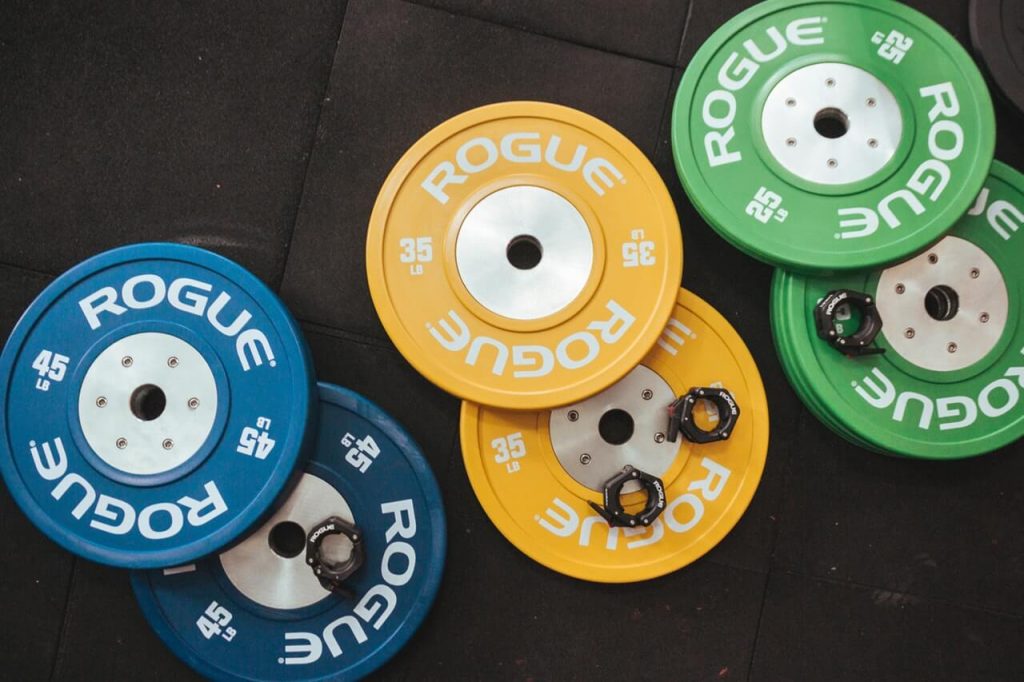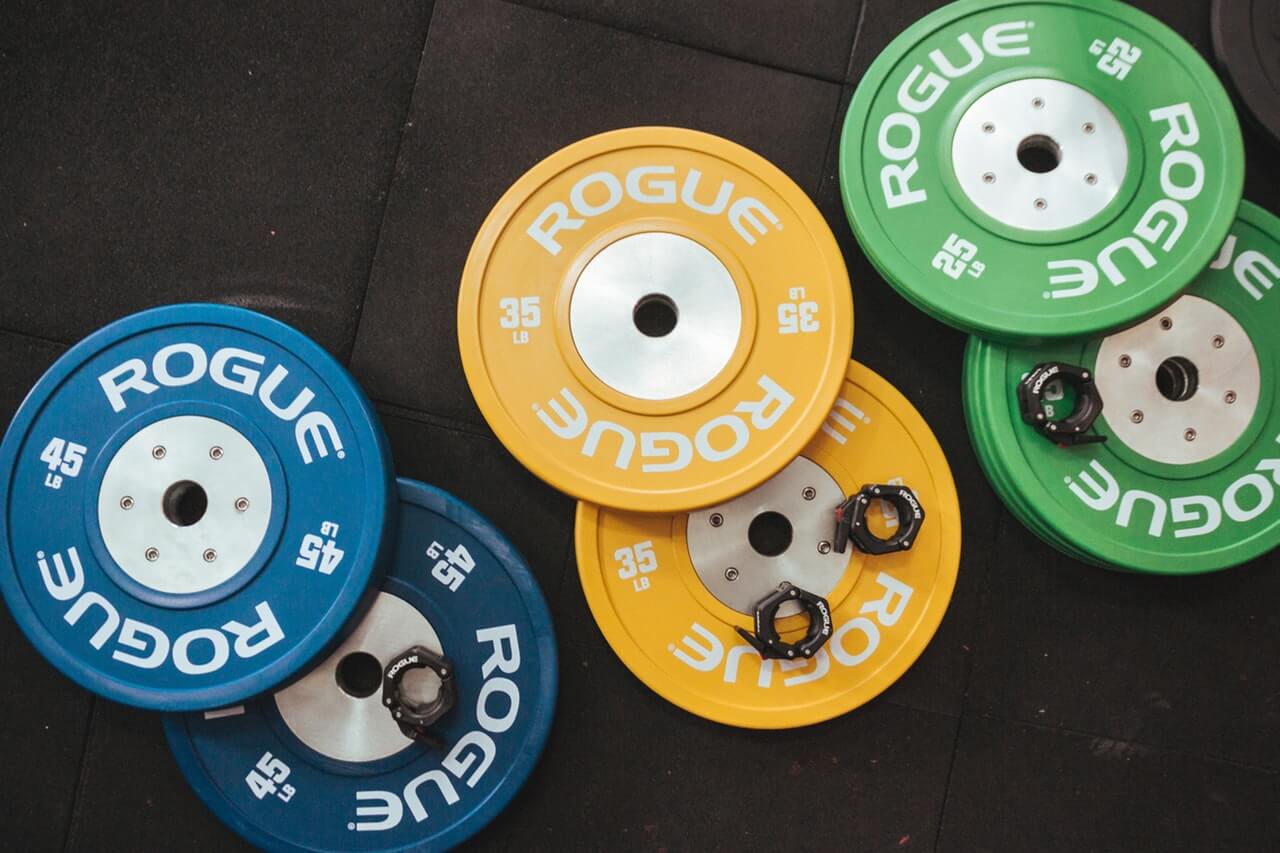 What Does the Shore or Durometer Rating on My Bumper Plate Mean?
The shore or durometer rating tells us how hard an object is. A gummy bear might have a durometer reading of 10, a pencil eraser is 40.
Most bumper plates fall between 70 and 95 durometer rating, with 95 being the harder plate, will be less bouncy and less likely to split.
Virgin rubber bumper plates have higher durometer ratings than crumb rubber. Virgin rubber is harder, has less bounce, and is more durable.
However…
Since virgin rubber is hard, it is louder than crumb rubber when you drop it. It is also more expensive since the raw materials must be new.
What is IWF Certification, is IWF Certification Necessary for My Bumper Plates?
IWF or International Weightlifting Federation is one of the oldest sports federations in existence. The IWF governs Weightlifting.
One of the missions of the IWF is to control and regulate all international weightlifting competitions, which includes standardizing the bumper plates used.
Bumper plates used in competition must be IWF certified.
However…
IWF certified bumper plates are very expensive, so most training plates are not certified. Instead, the best bumper plate makers create plates that match the standards, without being certified, and those are the best bumper plates to get.
What are the Best Bumper Plate Brands?
I will lay it out straight here. The best bumper plate brands are:
Rogue, Vulcan, Fringe Sports, Eleiko, Werk San, Ivanko, Again Faster, Titan, Villian Fitness, Kabuki, Uesaka and Origen.
What Lifts Use Bumper Plates?
Some say bumper plates only need to be used on lifts where you may drop the bar, such as a snatch or overhead squat.
But…
If you are lifting from home and you are a heavy lifter, consider this.
Bumper plates are a safe option for all heavy lifts.
Even lowering heavy weight all the way to the ground, instead of dropping it, can cause repetitive damage to your floor, simply because the weight is heavy.
Those bumper plates will make your lifting quieter too, if that is a concern at your house.
Generally, the advice out there says bumper plates are used on Olympic lifts, such as the snatch, clean, and jerk where you may drop the bar.
TOP 15 Best Bumper Plates for CrossFit & Weightlifting 2020
Final Thoughts
Now that you have seen a sampling of all the bumper plates out there, it's time to decide.
Are you going for the budget option? Or are you looking for something that may cost more initially but will last you 5-10 years? Maybe you want to make a statement and get the best there is?
The real question is what works for you.
If you've never lifted before, then a set of $600+ plates might be overkill. Then again, maybe a premium set is just what you need to motivate you to get to the gym everyday.
If you are running a CrossFit box and have 50 people a day throwing your weights around can you really afford to buy cheap?
If you run a commercial gym you know your weights are not necessarily going to be treated with the respect they deserve.
Whichever set you decide on, treat them well. Never drop them if you don't need to.
Place them on lifting platforms, not concrete, and don't throw the plates around. Even the best set of 10lb plates on the market can break if mistreated.
Do you want more?
Don't forget to sign up for the Garage Gym Power newsletter for more great content like this. Your subscription comes with access to exclusive guides and content not found elsewhere.