Roman Chairs & Hyperextension Benches
Best Roman Chairs & TOP 6 Hyperextension Benches 2022
Products analyzed
6 Best chosen
Are you looking for a way to strengthen your back and spine and create strong, defined glutes and lower back?
You can have a strong lower back, glutes and spine if you consistently use a Roman chair in your gym routine.
I am going to run through the basics of a Roman chair, what they are, how they work, and how to choose the best roman chair for you. I will wrap it up with 11 reviews of the top rated Roman chairs.
What to consider when buying a Roman Chair
Price: When choosing a roman chair, the first thing you should be taking into account is its price and how much you are willing to spend on this piece of equipment.
Stability: Your roman chair will need to be stable in order for you to be able to use it efficiently and safely, so make sure to get one that has both the appropriate size and weight capacity for you.
Features: Do you need any extra features? Some Roman Chairs come with built-in massage rollers or adjustable back supports. Additional features will usually drive the price up to, but sometimes it's better to spend a few extra bucks in order to avoid buyer's remorse.
Construction: Make sure the Roman Chair is made from high-quality materials and is well-constructed. This will ensure that it is durable and will last for years.
Tests and Ratings: As always, we recommend you check the user reviews and test scores of the model you are looking at, as those will tell you how durable, comfortable and useful the equipment really is.

This is how we select and evaluate products on GGP
In this article, we review a number of popular products that we have found using in-depth research and analysis work. The products you find in the article are sold by one or more of our partners. Although these partnerships may influence the range of products in the article, our recommendations are based on an overall assessment of the product.
We evaluate and compare products in the article based on:
1

Official and impartial product tests

2

Customer reviews and opinions about the product

3

Data on user behavior and preferences

4

Specifications, characteristics, and disadvantages of the product

5

Guarantees, service, and reputation of the dealer
Apart from that, we compare the price and quality of each product and deliver our subjective assessments and recommendations to our readers. The position of the product in the list does not necessarily reflect its quality, as all the products we review are picked as the best choice for certain users.
What is a Roman Chair?
There are actually several different exercise machines that people might call Roman chairs.
The machine most often referred to as a Roman chair is the Back hyperextension machine.
This machine comes in a 90 degree or 45 degree version.
The 90 degree Roman chair has you lie in a flat horizontal position and allows for greater back flexion. It is suitable for athletes who are intermediate to advanced, who already has ore strength and balance, and want to build the back, glute and spine flexors.
The 45 degree machine is a good machine to start with. It can also be used by people with back pain, to alleviate pain and stretch the spine. It is easier to get on and off, and does not require as much balance or strength.
In my reviews, I highlight both types.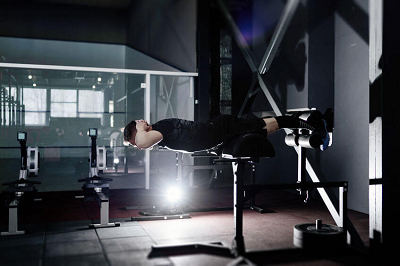 Roman Chair Hyperextension vs. GHD Glute Ham Developer, What is the Difference?
A Roman chair and a GHD are different.
What the GHD or Glute Ham Developer Does
Develops the hamstrings, because the way your weight is loaded on the machine places some of the load on the hamstrings.
Builds strong glutes and hamstrings.
What the Roman Chair Does
Load is placed on the lower back, glutes and spinal erectors, strengthening those muscles in the posterior chain.
Lower back and glutes work together to lift the torso, developing back and glute muscles.
Allows for deep spinal flexion that placed load on the spinal flexors thereby strengthening them.
How You Can Use a Roman Chair or Hyperextension Bench to Exercise
Using the Roman chair to build strong Glutes
Robyn shows us how to use the Roman chair to build the glutes. She uses the back hyperextension along with an isometric hold in a horizontal position to strengthen the lower back and glutes.
9 Roman Chair Exercises and the Muscles They Target
This video shows you how you can use the 45 degree roman chair to target oblique's, chest, Biceps, spine erector and more. See how versatile a Roman chair can be.
Roman Chair Exercises that Alleviate Lower Back Pain
The Roman Chair is a good tool for those suffering from back pain. They can be used for low to mid back pain.
How do they help?
Roman chairs strengthen the core, lower back, glutes and lumbar erectors. Strengthening these muscles goes a long way to alleviating back pain.
Two tips:
Avoid doing weighted back extensions. The lumbar erectors are designed to lift your weight, not extra weight from a plate or barbell. I am sure you have heard you should "always lift with your legs", and this saying applies here insofar as it means you should not use your back muscles to lift heavy weight.
Do not round the spine, keep it in a straight line, or you may end up causing more back pain.
Roman chair Demonstration
Marci demonstrates how to use the Roman chair for bake tensions and inversion hanging to stretch the spine.
She also shows how to gracefully get on and off of the machine because some of these Roman chairs can be tall and hard to get in and out of.
What to Look for before Buying a Roman Chair
Gap in the Hip Pad
Including a gap in the hip pad is especially important for men because it allows space for the pelvic area to lie flat so you can perform exercise comfortably.
The number one complaint against Roman Chairs is of these that have no gap in the hip pad.
Adjustable Ankle Pad and Adjustable Length
People come in different shapes and sizes. No surprise there. Some people are tall with short torsos. Others are short with long torsos. Others have meaty calves, while others have slender legs.
This is why the ability to adjust the Roman chair is necessary.
To work the right muscles without causing muscle fatigue and injury, you must be in the correct position and use good form. You can not do this if the machine does not adjust to your length and shape.
Stability
A Roman chair that feels solid stable and secure encourages you to use it more.
If the chair feels wobbly, like it may not hold your weight, you won't be inclined to use it, making it a waste of money.
Look for a Roman chair that is built solid, with a wide base.
FAQ
Is the Roman chair Good for abs?
The roman chair is a great tool to help you strengthen your core muscles. The positioning will increase the resistance that your bodyweight provides, which will give you better results than abb workouts on the ground. You can also always increase the resistance by using weights.
What muscles do Roman chairs work?
The roman chair is mainly used for the lower back, but can also target the gluteal muscles, hamstring, and abdominals. Hyperextension exercises performed on a roman chair improve your posture, enhance lower back strength, and thus can reduce back pain caused by a sedentary lifestyle.
Previously Highlighted Products - Now Discontinued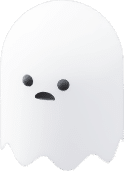 Below, you'll find products that we reviewed and highlighted in the past, but are now discontinued. We were unable to find dealers that still sell them, but have kept them in the article because the information could still benefit you as a reader.
Bodycraft F670 Hyper-Extension
XMark Roman Chair
GUJJI FUN Hyperextension Bench
XMark 45 Degree Ab Back
Goplus Adjustable Roman Chair