Power Racks & Squat Racks
13 Best Cheap Power Racks & Budget Friendly Squat Racks with Reviews
Products analyzed
13 Best chosen
Are you looking for a bargain power rack?
Maybe you are a college student, recent grad, are just getting into lifting, or simply don't want to spend over a 1000 dollars on a premium power rack.
Whatever your reason is, I review 13 of the top cheap power racks and squat racks to help you decide.
Along with my reviews I will go over a few things to look out for before you chose the best power rack for your home gym.
What you need to consider when buying a Power Rack
Price: The first thing you'll need to consider is your budget. You can get a good quality rack even if you are on a tighter budget but might need to compromise on some less necessary features.
Weight Capacity: All power racks have and squat racks have a weight limit. One thing is the static weight limit, which is how much weight can sit safely on the rack, another limit is how much weight can safely be dropped onto the rack, in case you need to drop the weight. The reality is, the safety feature these racks provide is only as good as the rack, in the event you drop the weight. That is what the safety is for, to prevent you from being injured if you fail a lift.
Spacing of the Adjustment Holes: Adjustment holes determine how high or low you can place the safety bars, J hooks, and other accessories. The closer together the adjustment holes are, the more you can customize the height.
Attachments: The attachments will determine the type of workout you can do on your rack. Some racks can be customized later on, but some don't, so if you choose a modular model, make sure it offers all the attachments you need.
Tests and Ratings: As always, make sure you check the reviews and ratings of your chosen model, before buying it, as that is one of the best ways to find out how practical and durable it actually is.

This is how we select and evaluate products on GGP
In this article, we review a number of popular products that we have found using in-depth research and analysis work. The products you find in the article are sold by one or more of our partners. Although these partnerships may influence the range of products in the article, our recommendations are based on an overall assessment of the product.
We evaluate and compare products in the article based on:
1

Official and impartial product tests

2

Customer reviews and opinions about the product

3

Data on user behavior and preferences

4

Specifications, characteristics, and disadvantages of the product

5

Guarantees, service, and reputation of the dealer
Apart from that, we compare the price and quality of each product and deliver our subjective assessments and recommendations to our readers. The position of the product in the list does not necessarily reflect its quality, as all the products we review are picked as the best choice for certain users.
Is it Even Possible to get a Cheap but Good Power Rack for Your Home Gym?
Are you risking life, limb and dignity if you go with an economy power rack?
I say no.
There are a few decent, safe and respectable power racks that can be had for less than 300 dollars.
A few of the biggest differences between a cheaper rack and more expensive racks are the steel gauge, its actual weight and stability, and the included accessories and extras.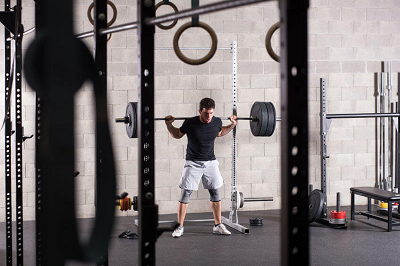 We will talk about gauge and extras in a minute, but let's look at stability.
Less expensive racks like the Titan T2 often have weight racks at the bottom to store plates and add weight and stability to the rack. If you chose a less expensive rack, look for this feature.
Another thing to consider:
A cheap power rack is safer for lifting than NO power rack, especially if you lift at home with no spotter.
Looking for a power rack for serious heavy lifting?
What gauge cage should you buy?
The thickness of metal that a power rack is made of is referred to as its gauge. The lower the gauge number, the thicker the metal. Most power racks are made with 10 or 11-gauge steel, which is strong and durable. However, if you are looking for a power rack that is extra sturdy, you may want to consider a model with a lower gauge number.
There are a few different gauge types to choose from when purchasing a power rack. Here is a breakdown of the different gauges and what they are best used for:
10-gauge power racks are strong and durable, making them perfect for heavy-duty use.
11-gauge power racks are also strong and durable but are a bit lighter than 10-gauge power racks. This makes them a good choice for people who want a power rack that is easy to move around.
12-gauge power racks are not as strong as 10 or 11-gauge power racks, but they are still durable. This gauge is a good choice for people who want a power rack that is not as hea-vy as the others.
Like what you see?
Sign up for the newsletter and get reviews, fitness news and more, all delivered right to your inbox!
Summary
The power rack is an important piece of equipment used in weightlifting and powerlifting. They can cost quite a lot, but as we have shown there are a few decent, safe and respectable power racks that can be had for less than 300 dollars.
If you are a pro and looking for something larger and sturdier, then take a look at our Best Power Racks, but as far as cheap one go – we've shown you the best ones.
FAQ
How much should I spend on a power rack?
A high-end power rack can cost up to 7000$, whereas you can get an entry-level rack for as cheap as 100 bucks. Which one you'll go for depends on your level, budget, and other factors, but you can get a good quality rack for 400-500$.
Are cheap squat racks good?
Yes, they absolutely can be. As long as you pay attention to its built quality, make sure it can handle the weights you use and offers enough versatility for your needs, you can get a great rack for as little as a couple of hundred bucks.
Is 14 gauge steel strong enough for a power rack?
For most home gyms and average users, 14 gauge steel is perfectly fine - as long as you get a power rack with sturdy construction and is possible additional attachments that'll make it safer.
Previously Highlighted Products - Now Discontinued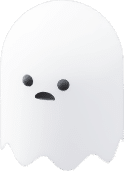 Below, you'll find products that we reviewed and highlighted in the past, but are now discontinued. We were unable to find dealers that still sell them, but have kept them in the article because the information could still benefit you as a reader.