Best Men's and Women's Running Shoes for Heel Spurs + TOP 12 Reviews 2020
Running is definitely a high-impact exercise that can put significant stress on major joints.
Additionally, the tendons in the foot can easily get inflamed from supporting the weight of the body over long distances.
People who suffer from heel spurs must really take their time when selecting running shoes. Over time, the strain and inflammation caused by running or walking in shoes that aren't specifically designed to provide extra support to protect against heel spurs can become a serious problem.
So, in order to avoid calcium deposits building up in the heel of the foot – which occur when the tendons in the foot become inflamed – it's very important to find a running shoe that provides a ton of extra cushion and support for the heel area.
What types of features are we looking for? How do we find the best running shoes for heel spurs? There are certainly many different factors to keep in mind.
Thankfully, you have found a great guide full of valuable and practical information to combat this condition.
We will first take a deeper look at the importance of finding the best running sneakers for heel spurs before providing some in-depth reviews of the Top 12 best heel support running shoes.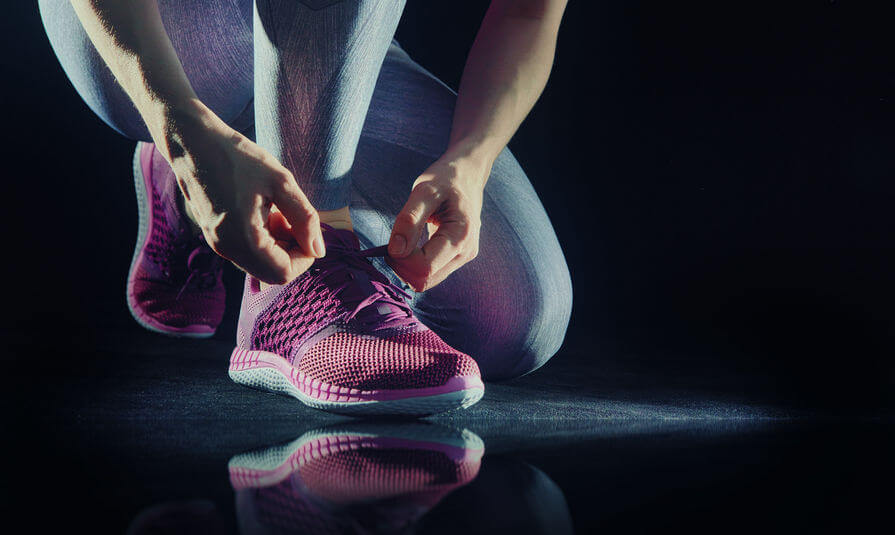 Why is Finding Comfortable Running Shoes for Heel Spurs so Important?
When trying to find the best cushioned running shoes for heel spurs, there are several important biomechanical factors to keep in mind.
Since heel spurs flare up when the tendons in the foot are inflamed, it is integral that the shoe not only is extremely supportive/cushioned but also absorbs the maximum amount of impact.
Without this absorption and extra heel support, the tendons of the foot have to deal with a ton of excess strain.
Over time, this results in the formation of heel spurs which often require prolonged rest and a total break from running in order to heal.
When dealing with pain or discomfort caused by heel spurs selecting proper shoes becomes something that must be carefully considered.
The performance or responsiveness of a particular running shoe must be considered as much less of a priority as other factors such as stability and motion control.
However you look at it, heel spurs are a serious problem – they often become a chronic injury that can flare up again and again unless properly addressed.
That is why finding good running shoes for heel spurs is so important.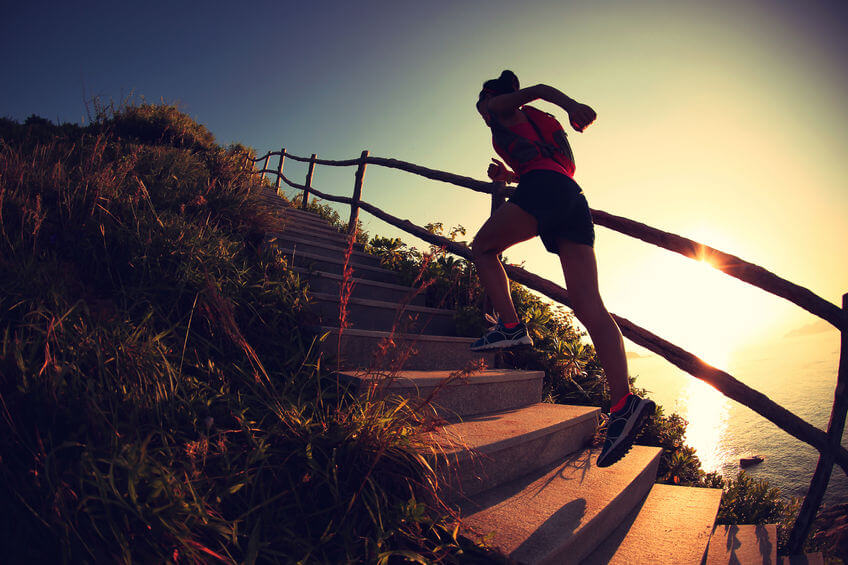 What Makes a "GOOD" Running Shoe for Heel Spurs?
People who suffer from heel spurs often wear running shoes that have inadequate support and low impact absorption.
Comfortable running shoes for heel spurs provide extra cushion, especially at the base of the heel.
Heel spurs can impact any runner, however, they are especially prevalent for those who run long distances (repetitive impact more often) or have heavier frames (more force exerted on the heel/foot).
Finding a shoe that provides the most support and shock absorption – specifically in the heel – is imperative to having a successful, pain-free running experience.
A good running shoe for someone with heel spurs will ensure that the base of feet is protected while also providing comfort, cushioning, and plenty of support.
The insoles and midsoles of running shoes are also very important, as heel spurs can usually be avoided if the sneaker is stable in some areas while being more flexible and forgiving in others.
Finally, finding a running shoe with proper arch support is an absolute must as well. Proper support for this area of the foot ensures that everything stays locked in place.
Without good alignment, the heel can shift inside of the shoe – eventually, heel spurs can gradually form as unnecessary stress is repeatedly put on the tendons of the foot.
Now that you know what to look for in a running shoe if you have heel spurs – and why it's so important to select a shoe with excellent cushioning, arch support, and shock absorption – let's break down some of the best options on the market in 2020.
Let's get started!
TOP 12 Best Running Shoes for Heel Spurs Reviewed 2020
Asics Men's Gel Nimbus 18
Review: The Asics Gel Nimbus 18 is definitely one of the best men's running shoes for heel spurs. Featuring a ton of extra padding and rear foot gel cushioning, the Nimbus 18 stabilizes the heel and ensures maximum shock absorption.
The midsole of this shoe also has a lot going for it, as the Fluidride system provides flexibility, durability and substantial support.
Pros
Heel clutching technology.
Extra GEL inserts in both the heel and forefoot.
Fluidride midsole.
Lightweight.
Cons
Fairly expensive.
Runs a bit small.
Takeaway
A surefire way to maximize comfort while running, the Gel Nimbus 18 eliminates heel pain while also performing well across the board.
Brooks Women's Addiction 13
Review: The previous model (Addiction 12) was a huge hit for runners with heel spurs and this latest model only adds to that legacy. They are light, comfortable, and provide a ton of extra cushioning.
The Addiction 13 boasts a blend of BioMoGo DNA and a BioMoGo midsole cushioning – this combination makes it one of the best women's running shoes for heel spurs currently available.
Pros
Padded tongue and collar.
BioMoGo DNA Midsole provides long-lasting cushioning.
Progressive Diagonal Rollbar promotes smooth transitions.
Heel Segmented Crash Pad.
Cons
Narrower than the Addiction 12.
Takeaway
A fantastic option for female runners with heel spurs, the Brooks Addiction 13 offers tremendous cushioning and maximum stability.
When combined with the additional padding on the tongue and collar make, longer runs become a breeze.
Review: New Balance really hit it out of the park with the 990v4 – the sole features some of the best shock absorption and cushioning in the entire industry.
The midsole is composed of ACTEVA LITE foam which provides support and an unbelievably smooth and cushy feeling.
Pros
Fantastic shock absorption.
Extra padding and cushioning.
ENCAP midsole technology provides support and stability.
Dual Density Collar Foam.
Cons
Relatively heavy at 13.6 OZ.
Takeaway
The New Balance 990v4 is a solid, dependable shoe that also provides a ton of comfort.
The hybrid upper ensures breathability while the blown rubber outsole provides cushioning and excellent traction.
Review: The Guide 10 is a big hit with runners who are prone to heel spurs – the updated design is flashy and sleek, while the 8MM offset distributes cushioning more evenly between the heel and the forefoot.
To top it all off, the Tri-Flex sole increases force dispersion over a greater surface area. This really promotes a soft, comfortable ride.
Pros
Aesthetically pleasing.
Fantastic cushioning in the heel and forefoot.
Very stable.
8MM offset.
Tri-Flex sole.
Cons
The shoe seems to run quite narrow.
Takeaway
The Guide 10 remains one of the best running shoes for heel spurs. Runners will be extremely impressed by the stability and comfort found in the midsole, heel and forefoot.
Review: Asics recently restructured the GT-2000, a long-time favorite of runners with heel spurs.
The Fluidride midsole has been replaced with FlyteFoam, while the heel and forefoot still contain the gel that provides excellent shock absorption.
Pros
Gel cushioning system.
Improved fit.
Lighter and more breathable than the GT-2000 5.
Trusstic System ensures stability.
Cons
Takeaway
Asics has done a marvelous job with their latest edition of this shoe. Although it is a bit firm/stiff out of the box, the GT-2006 is still one of the top running shoes for heel spurs.
Review: This shoe is one of the highest ranked options for runners with a history of heel spurs. The Ghost 9 provides softness, cushioning, while also featuring a durable outsole.
Pros
Soft and cushioned ride.
BioMoGo DNA Midsole.
Removable foam insole.
Omega Flex Grooves allow natural forefoot movement.
Cons
New Toe Guard makes the Ghost 9 run smaller than previous models.
Takeaway
With fantastic features like a full-length segmented crash pad, the Ghost 9 nicely accommodates a wide variety of different running styles while also providing style and comfort.
Review: Although it is fairly similar to the Kinvara 8, Saucony has still done a nice job revamping the outsole while maintaining a soft and responsive ride.
As a whole, the Kinvara 9 is extremely versatile – EVA+ foam in the midsole ensures that this particular shoe has a great balance between cushion and responsiveness.
Pros
Improved outsole performs well in a wide variety of conditions.
Extremely lightweight.
Excellent cushioning and balance.
EVA+ Foam is very durable.
Cons
Pro-lock technology in the midfoot can be overly constrictive.
Takeaway
The Kinvara 9 is easily one of the best cushioned running shoes for heel spurs. The fact that it is also lightweight and extremely versatile certainly doesn't hurt either.
Asics Women's Gel-Exalt 4
Review: The Gel-Exalt 4, which offers a ton of comfort, is also approved by the American Podiatric Medical Association.
Featuring the DuoMax Support System and rear foot GEL cushioning, the Gel-Exalt 4 provides excellent support and does a great job softening the shock from harsh impacts.
Pros
Approved by various Medical Associations.
Relatively inexpensive.
Extremely comfortable.
GEL cushioning.
Cons
Slightly heavier than other options in this category.
Takeaway
Really hard to go wrong with these – the rear foot GEL cushioning does wonders for heel support and shock absorption.
Brooks Men's Adrenaline 18
Review: The Adrenaline 18 is easily one of the best running sneakers for heel spurs. For starters, the midfoot saddle creates a secure, customizable fit.
The removable molded foam insole offers exceptional cushioning while also maximizing comfort.
Pros
BioMoGo DNA Cushioning Design.
Streamlined look.
Molded Foam Insole.
Mesh construction is breathable and flexible.
Cons
Some durability questions may occur for people who prefer the Adrenaline 17.
Takeaway
All around great running shoe for heel spurs that provides a ton of comfort and a soft, stable running experience.
New Balance Women's W1540
Review: A motion control shoe that also features excellent heel cushioning and shock absorption, the New Balance W1540 is truly impressive.
The ROLLBAR posting system and the ENCAP midsole are great features as well.
Pros
Plenty of heel and arch support.
Sole-based stability and cushioning system.
Excellent structural design.
Cons
One of the most expensive shoes on the market.
Takeaway
This shoe scores well across the board in spite of the hefty price tag. If you have a bit of extra money lying around, the W1540 is definitely a "can't miss" option.
Hoka One One Men's Bondi 5
Review: This shoe features some of the most impressive heel cushioning on the market today.
The superior shock absorption technology found in the Bondi 5 slows down the speed of the foot as it hits the ground. This greatly reduces the impact on both the heel and forefoot.
Pros
Amazing cushioning and stability.
Industry leading shock absorption.
Firm and Supportive ride.
Cons
Not necessarily aesthetically pleasing.
Takeaway
If you can manage to look past this shoes somewhat awkward and bulky appearance, you will be extremely impressed.
The unique design of the Bondi 5 truly does wonders for preventing and protecting against heel spurs.
New Balance Women's Fresh Foam 1080v6
Review: Another one of the best heel support running shoes, the 1080v6 certainly has a lot going for it.
The asymmetrical heel counter makes sure that the foot stays locked in place, while the ABZORB crash pad and arch-securing FantomFit mesh material really push it over the top.
Pros
Sleek design.
Lightweight.
Extra cushioning and excellent shock absorption.
Fresh Foam midsole.
Cons
Takeaway
A really well designed and visually compelling shoe that also provides impressive cushioning, shock absorption, and overall support.
Hopefully you found a ton of useful information about the root causes of heel spurs while also learning some tips for picking out a great running shoe.
Remember, the best running shoes for heel spurs will provide exceptional cushioning and stability while also ensuring that the force exerted on the foot by the pavement is either fully absorbed or evenly disbursed.
Proper arch support is also important, as a secure and well-aligned foot will help prevent tendon inflammation and the gradual build-up of calcium deposits in the heel area.
Please feel free to leave a comment below with any questions or thoughts about this article.
Our newsletter is also a great source of information, so subscribe today in order to get notified when new content gets posted on the site!