Best Winter Running Jackets & TOP 15 Cold Weather Jacket Reviews 2022
Have you ever been for a run in weather that is so cold, you just never managed to warm up?
I have, and I can tell you, it's not fun.
A good winter running jacket will keep you warm and dry so that winter runs aren't limited to the treadmill.
This article will save you the time and hassle of finding a good winter jacket, by listing the best winter running jackets 2022.
Read on for the inside scoop on the best jackets and what to look for when clinching the deal!
So, What Should We Look for When Choosing the Best Running Jackets for Winter?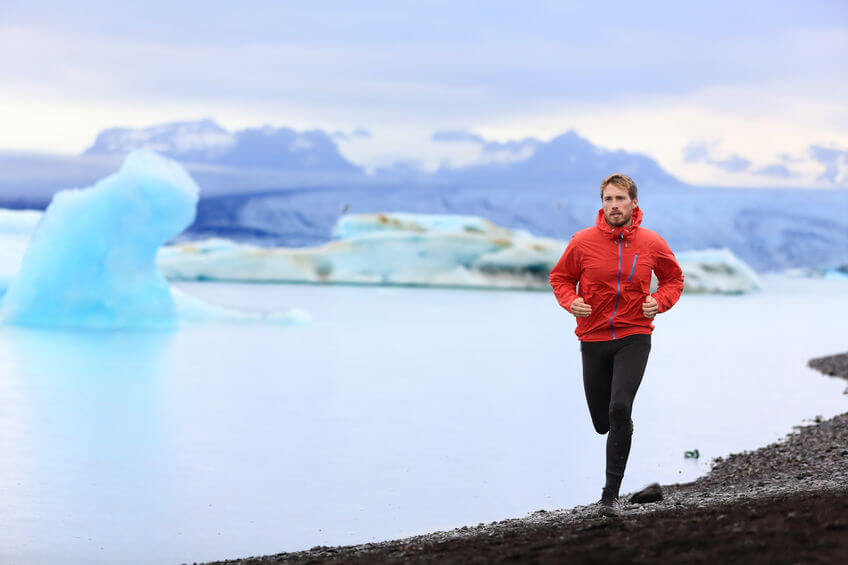 The 4 main things to look for in a good winter running jacket are a good balance of wind resistance, water resistance, breathability, and freedom of movement.
Insulation and Wind Resistance
They say to dress as though you're going out in weather that is 20'F warmer than it actually is if you're going to be running, as the heat you generate from running will make up for the difference.
It sounds simple enough. But putting it into practice can be tricky.
After all, running means that you're effectively generating a little wind as you move through the air, and wind chill always make you colder than simply being in cold air.
If you're running in really, really cold temperatures, like far below freezing, then yes, insulation is going to be your friend.
There some amazing down or synthetic insulated jackets on the market for this. But for most winter climates, a good windproof jacket with a base layer will be more than enough once you get the blood pumping.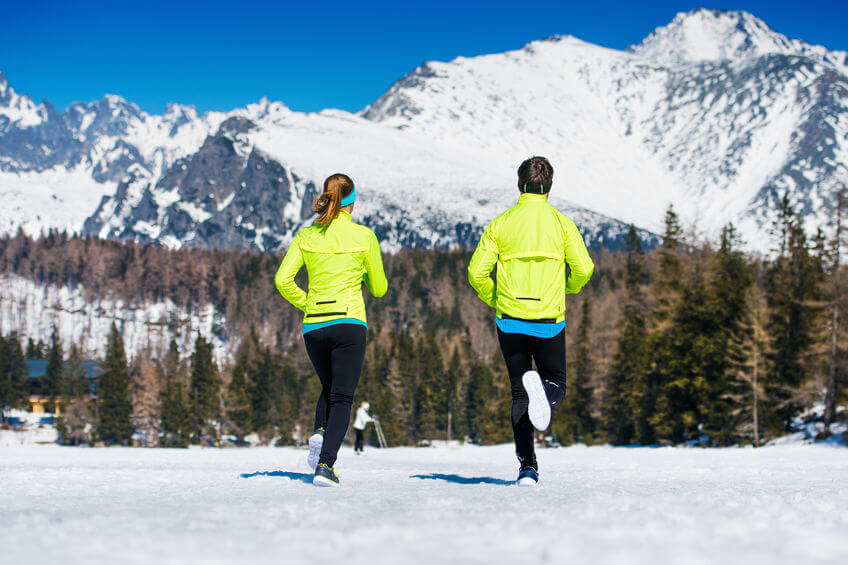 Water Resistance
Water resistance can be very handy when running through winter weather.
Note that I'm not saying "waterproof" here.
Waterproof jackets (unless you plan to be running through a storm of horizontal sleet and rain with sub-freezing wind chill temperatures) are not ideal for running in as they often don't have enough breathability to counter the sweat that you will inevitably produce.
Regardless of how amazing the technology claims to be, the fact is, even Gore-tex may not be able to handle your running sweat in a downpour.
There will be people who will disagree with me on this, but I have tried a number of top quality Gore-tex jackets and have not managed to stay dry in any.
It seems to me, that getting a bit wet when you run is kind of part of the deal, and it's often easier to make peace with getting wet, and focus more on wearing good base layers (such as merino) that will still keep you warm when wet, together with a good windproof outer shell.
But, back to water resistance.
Water resistance can be achieved while maintaining decent breathability, and can definitely help to keep you warm and dry in light rain and snow when you're not running fast enough to generate enough heat.
Breathability
Breathability is crucial, as explained above, there is little point in worrying about external sources of water if your jacket is going to trap all of your sweat and soak you from the inside out.
Most running jackets are designed to be breathable, but even so, this is something you should always check for specifically.
If you know you sweat a lot, zippered armpit vents can be a great asset.
Freedom of Movement
Not being restricted by your running attire is a big deal to us runners.
After all, isn't the freedom of being able to use your body the way it was designed one of the big attractions of running?
You will definitely want to make sure that your jacket is designed to allow your arms to swing freely and your body to rotate without feeling restricted.
Other Things to Consider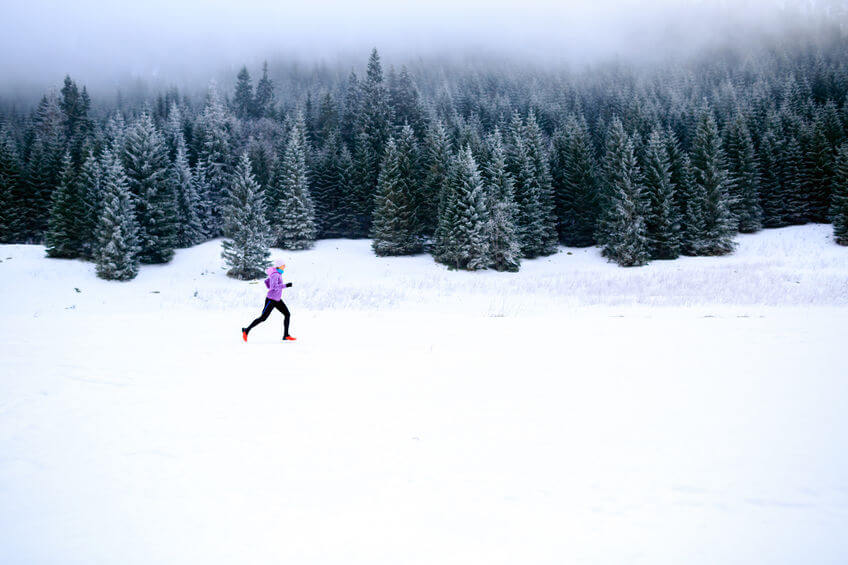 How much insulation do you actually want?
Some jackets are designed for below freezing temperatures and will likely cause you to overheat if your local winter is nearer the 10'c/10'F mark.
Choosing the right amount of insulation may sound obvious but could be the difference between having to take your jacket off mid-run, or finishing your run with blue lips.
Reflective details on your jacket can make running in the dark safer, so cars are more likely to see you.
Pockets pockets pockets! A breast pocket with a zip can be a handy place to store keys or your phone while you run (provided the jacket is snug fitting enough that they won't bounce around too much).
A hood can that can be tightened to fit snugly around your face and prevent chilled air from channeling down your neck can go a huge way towards keeping you warm in frigid temperatures.
Finally, this is a personal preference, but I really like thumb holes when I'm running. They keep my wrists and upper hands warm and stop drafts from getting up my sleeves.
So now that we've covered the main factors to be aware of when choosing your running jacket, here some great choices to consider:
TOP 15 Best Winter Running Jackets Reviewed 2022
SO, that wraps up this guide to the best winter running jackets on the market this season.
I hope you've found something you like the look of that fills your criteria and will keep you the right amount of warm and dry for your winter locale.
Don't forget to subscribe for more helpful articles!