TOP 15 Best Winter Running Tights for Men and Women Reviewed 2023
Staying warm is probably at the forefront of most runners' minds in the depths of winter when the thermometer is reading sub-freezing temperatures.
What you wear on your lower half can go a long way towards helping you stay warm.
After all, it's our leg muscles doing most of the work, so it's essential that we keep those babies warm and protected.
Thankfully, there is a huge range of running attire to choose from these days, including plenty of tights and pants with varying degrees of insulation and weather-proofing.
A good pair of winter tights in combination with some winter running shoes can set you up for even the worst weather forecast.
But with all the options on the market these days, how do we know what to look for?
No worries folks!
That's what I'm here for!
Read on to find out how to choose the best winter running tights.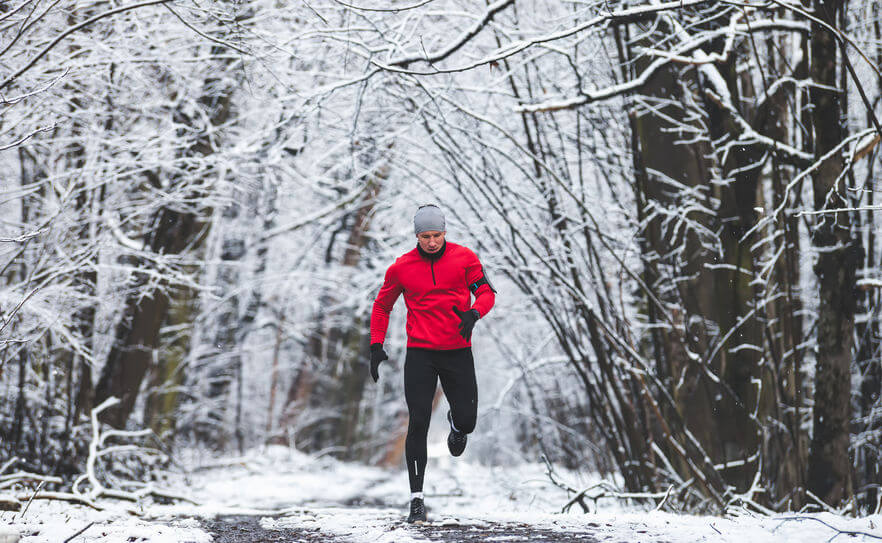 Characteristics of the Best Winter Running Tights and Pants
You could argue that it's what you're wearing on your top half that is going play more of a role in keeping you warm when running.
After all, a huge amount of heat is lost from the head alone.
So, the warmest winter leggings aren't necessarily what we're going for here. But, some insulation on the legs is really important.
Keeping your legs warm, and if possible dry can help to keep you feeling comfortable and your muscles safely warm and supple.
Tights vs Pants
This is a personal preference more than anything. But both do come with their own set of pros and cons.
Some people are more comfortable in looser fitting clothes while others prefer form-fitting clothing.
I fluctuate throughout the month depending on how I'm feeling!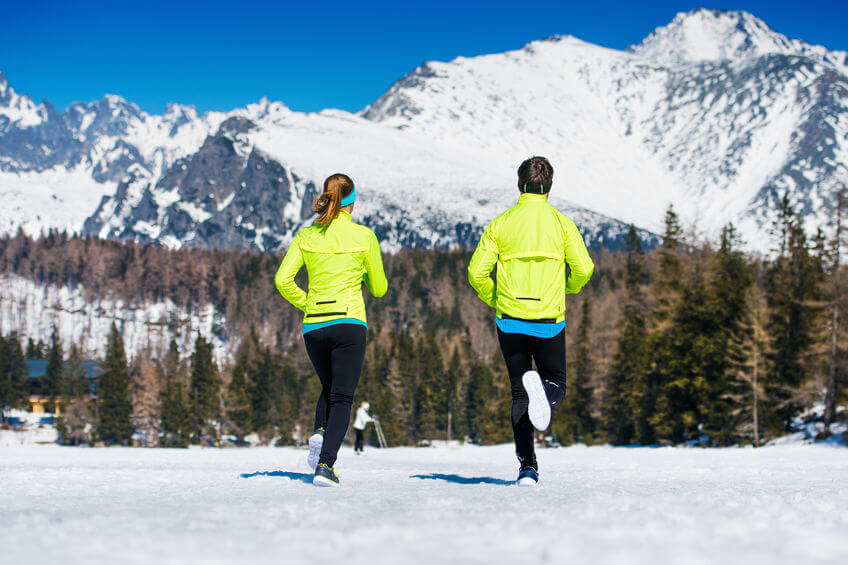 Insulation
Insulation is important for leggings. Non-insulated leggings really won't help to keep you much warmer than bare skin if they're not trapping any warm air.
It's best if the leggings have a windproof outer and a brushed, insulating inner layer.
Where pants are concerned, insulation is slightly less important if they are windproof, as they should trap a layer of air between your skin and the pants (provided they're not letting in any drafts).
However, in extra cold weather, a layer of fleecy insulation will not go amiss in pants as well as tights!
Breathability
Legs sweat, yes they do.
Not as much as your pits, but still enough to make you feel uncomfortably damp if your tights aren't breathable.
This makes it really important that the material used in winter tights and pants is breathable to let moisture escape.
Water and Wind Resistance
Water resistance, oddly enough, isn't a deal breaker.
Most tights are designed so that they will still help keep you warm even when they're wet. But if you live in a really wet climate, water resistance is definitely a plus.
Wind resistance, on the other hand, is a must if you want your tights or pants to do anything significant in the warming department.
Non-windproof tights or pants will be warmer than wearing shorts, but not by much when the weather gets really bad.
The cold wind will blow right through the material and take your body heat with it.
Wind resistance is arguably even more important than insulation, as wind resistance can be enough by itself, but insulation isn't much good without wind resistance.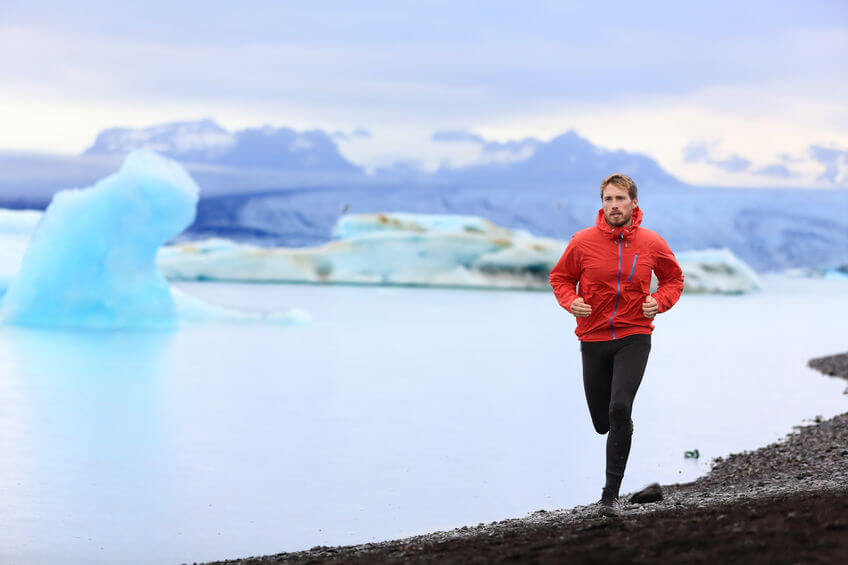 Comfort and Ease of Movement
The best winter running pants and leggings should be, above all, comfortable and easy to move in!
The material should be soft, stretchy and not restrict your stride in any way.
If you're wearing pants, they should have some extra material around the knees so that you're not fighting against them when you bend your knees.
Tights should also be cut in a way that allows easy stretching over the knee so that you're not using up energy each time you contract those hammys.
Zips, Draw Strings and Pockets
These things are also personal preference, but they can be deal breakers for some people.
So, to make sure you don't realize that you'd really love a pocket for your phone once you're half way down the road in your new tights, have a think about whether these features are important to you or not.
A small zippered pocket can be super useful to carry keys and other small items. Zippered lower legs can also make taking tights on and off a lot easier, especially if they have tight ankles.
Some tights come with drawstring waists as well as the elastic waistband which can be really useful if you're prone to tights sliding down when you run.
Now that you've got the know-how, here is a selection of the best winter tights and pants on the market right now:
TOP 15 Best Winter Running Tights Reviewed 2023
With a good mix of leggings and pants with varying degrees of warmth and water resistance, this list covers all bases for winter running tights.
And, if you haven't yet considered the world of winter running shoes, check out our article to find your ideal shoe to pair with the tights above.
I hope you've enjoyed the read and have found something that fits the bill for your winter running needs.
Be sure to subscribe for more essential running know-how!