TOP 8 Best Calf Compression Sleeves for Quicker Recovery (Reviewed 2023)
Calf strain and shin splints can be a real pain when they start interfering with your running.
But you don't have to suffer on un-aided.
The best calf compression sleeves for running will help to support your lower legs as they recover, getting you back on the road in ship shape.
I've taken a close look at the calf compression sleeves available on the market and chosen eight of the best to get you well on your way to running unhindered.
TOP 8 Best Calf Compression Sleeves 2023
Rockay Blaze Calf Compression Sleeves
Rockay Blaze Calf & Shin Graduated Compression Leg Sleeves for Men and Women 16-23 mmHg - (1 Pair)
PREMIUM QUALITY: Made in Europe with the best materials we can get our hands on, giving you the strongest and most durable compression sleeve on the market! Depend on it mile after mile, race after race.
GUARANTEED FOR LIFE - We stand by the quality of our running gear & take care of our customers - No conditions. No questions asked. This is not the kind of sleeve you'll need to replace after 10 washes!
DOCUMENTED GRADUATED COMPRESSION - Verified via Swisslastic's state of the art compression test. We have included the test inside the box so you can see the results for yourself!
ANTI-ODOR - Treated with Polygiene Stays Fresh Technology which prevents odor. After use, simply dry-hang and reuse them! Better for the planet & your wallet!
MOISTURE WICKING - Added ventilation zones & lightweight mesh ensure breathability. The Polygiene technology ensures the ventilation zones stays unblocked & free of sweat!
Review: These compression sleeves have mid-range pricing but high-end quality and are very popular with runners of all abilities.
They have graduated compression, are very durable, and the company really cares about their product which counts for a lot in my books.
They come in a number of different colors with a stylish design and are guaranteed to last a very long time (provided you don't put them in the tumble dryer!).
Pros
Unisex.
Sold as a pair.
Graduated compression.
Moisture-wicking.
Anti-odor.
Strong and durable.
Cons
Takeaway
These are an excellent quality pair of compression sleeves with graduated compression for optimum support on long runs. Rockay Blaze's sleeves are the best calf compression sleeves of 2023.
Review: If you're looking for a calf compression sleeve for injury rehabilitation, BioSkin has got you covered. Whether you're attempting to prevent or recover from shin splints or a calf strain, wearing a compression sleeve is actually believed to be more effective than tape.
The pressure is therapeutic grade, and the hypoallergenic material is also moisture-wicking and strong so it will cope with many washes.
Pros
Unisex.
Sold as a pair.
Perfect for calf strains or shin splints.
Medical grade compression.
Moisture-wicking.
Cons
Takeaway
These are the best calf compression sleeves for shin splints or injuries like calf pain. But make sure you talk to your physiotherapist to double-check how long to keep them on.
ASICS Blocks Calf Sleeve, Black/Royal, X-Small
Anti-odor properties
High elastane content construction for a compression fit
360 degrees of support to the calf and shin
Flatlock stitching for added durability and comfort
Sold in pairs
Review: These Asics calf sleeves provide enough compression to either provide relief from shin splints or help prevent you from getting them in the first place.
They are supportive without being restrictive and are made of durable materials which are moisture-wicking and anti-odor.
The top of each sleeve also has a silicone strip to help keep them in place.
Pros
Unisex.
Sold as a pair.
Flatlock stitching.
Moisture-wicking.
Stay in place.
Cons
Elastic at the top of the sleeve can be uncomfortable.
Takeaway
Designed specifically for runners, these compression sleeves are a reliable and top performing choice.
Bridgedale Compression Calf Sleeve Socks
Review: Bridgedale Calf Compression Sleeves offer graduated compression and medium pressure that is perfect for aiding recovery after a long run.
They are designed to keep you feeling comfortably cool and dry while you run with the addition of Coolmax polyester.
Their medium pressure is ideal if you're looking for something you can wear for longer periods of time, and their moisture-wicking knit construction is very breathable.
Pros
Unisex.
50% Coolmax polyester.
Comfortable.
Ideal for recovery.
Breathable and moisture-wicking.
Cons
Smaller sizes may not be small enough for women.
Takeaway
These are definitely some of the best calf compression sleeves for runners looking for help with their recovery.
Compressport R2 V2 Calf Sleeves
COMPRESSPORT R2 V2 Calf Sleeves - AW19 - Medium - Black
Supportive - Reduces injury and aids recovery.
Hydrophobic Fibre - This water-repellent fibre wicks moisture away and evacuates sweat without absorbing it.
K-Protect - Supports the patellar tendon.
Shock Absorber - Dampens shock and the effects they have on the muscles.
Massaging Fibre - Provides a micro-massage.
Review: These calf sleeves are designed to provide stability and support against vibrations while you run.
They are made of tear-proof hydrophobic material which wicks away sweat and forces it to evaporate resulting in a cooling effect, while the 360-degree compression dampens impact shocks to your lower legs and helps to reduce recovery time.
They are a great choice for managing shin splints and other injuries but shouldn't be worn for too long after training.
Pros
Unisex.
Hydrophobic material.
Good support while running.
Micro massaging fiber.
Tear-proof.
Lightweight and thin.
Cons
May need to size down for optimum compression.
Takeaway
Another popular choice with runners, these calf sleeves are very comfortable and provide good compression for use during training runs and for a short time afterwards.
2XU Compression Calf Guards
Review: 2XU are well-respected in the world of athletics gear and are known for producing high-quality products.
These sleeves are designed to be worn while running, reducing the vibrations that your muscles are subjected to and increasing circulation.
They are made of thin lycra so you barely feel like you're wearing anything, and the antibacterial properties mean you can use them a few times without needing to wash them after every run.
Pros
Unisex.
Sun protection to UPF 50+.
360 degree graduated compression.
Flatlock seams.
Very breathable.
Cons
Takeaway
These are a good quality pair of calf compression sleeves provided you get a size that works for you.
CEP Men's Athletic Compression Run Sleeves
Review: These are another pair of calf compression sleeves offering graduated compression. They are also designed to keep you cool once your legs start heating up, as wicked sweat evaporates due to air being drawn across the textured material.
They also pair well with CEP's recovery socks so that you don't get blood pooling in your feet once you stop running.
These are the men's specific sleeves but you can check out the women's version here (link to Amazon.com).
Pros
Graduated compression.
Men's specific sizing.
Soft and comfortable.
Excellent quality.
Effective cooling in hot conditions.
Cons
Tricky to get the sizing right the first time.
Takeaway
These are another excellent pair of compression sleeves that are a great choice for hot weather provided you get the right size for you.
Doc Miller Premium Calf Compression Sleeve
Sale
Doc Miller Premium Calf Compression Sleeve 1 Pair 20-30mmHg Strong Calf Support Multiple Colors Graduated Pressure for Sports Running Muscle Recovery Shin Splints Varicose Veins (Black, Medium)
Get rid of pain: Doc Miller calf sleeves for men relieve leg cramps, shin splints, varicose veins. The calf compression sleeve men helps with blood circulation in your legs and may aid sore muscles.
Premium quality nylon and spandex is used in the 20-30mmhg compression calf sleeve, which makes them durable, machine washable, breathable and comfortable.
Our compression calf sleeve women and men are perfect for running, hiking, football or any fitness activity. The calf sleeves are perfect for everyday use and during pregnancy or jobs that require long standing or sitting such as programmers, doctors, nurses, hotel staff and others.
Fast recovery: Our leg compression sleeve provides support to your ligaments, tendons and calf muscles, and speeds up the recovery process. This makes our calf leg sleeve the choice for workers and athletes.
Value of money: Our compression sleeves are medical grade footless calf socks prescribed by doctors, but at a great value.
Review: The first thing you notice about these sleeves that sets them apart from other sleeves on the market is the long length.
They reach right up to the bottom half of your knee and all the way down to your ankle bone making for some of the most thorough support available.
Aside from their length, they are well tapered to provide adequate compression right the way down the length of your calf, and they have a higher pressure rating compared to most other compression sleeves meaning that they are great for recovery from injury but shouldn't be worn for long periods or slept in.
Pros
Extra firm compression.
Unisex and a wide selection of sizes.
Good, long length.
Massive range of color options.
Thin, breathable material.
Cons
May be too firm for some applications.
Takeaway
These are some more of the best calf compression sleeves for shin splints due to their extra firm compression. Just be careful not to wear them for too long!
What are Calf Compression Sleeves?
Calf compression sleeves are literally sleeves of material, worn over the lower half of your leg, that create a light compression over your calf muscles and shin.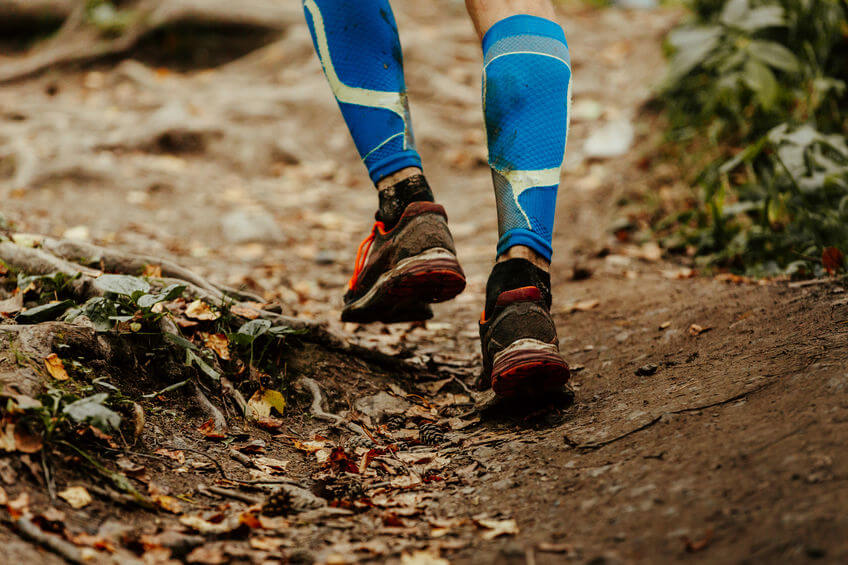 Benefits of Calf Compression Sleeves
Calf compression sleeves are claimed to do two key things:
Increase circulation throughout the lower leg, helping to increase oxygenation of the muscles and the removal of lactic acid.
Help to support the muscles used during exercise, protecting them from vibrations and reducing the amount of recovery time needed after a run or work out.
How well they do each of these things is a matter of personal opinion and experience.
But, many people believe that they experience real benefits to their performance or recovery when wearing calf compression sleeves.
And, almost all pro marathon runners can't be lying!
Calf compression sleeves are also used in an additional way that other items of compression clothing aren't – they help the recovery and prevention of shin splints.
In fact, physiotherapists often recommend the use of compression sleeves or socks to aid shin splint sufferers.
So, if that's you, you're in the right place!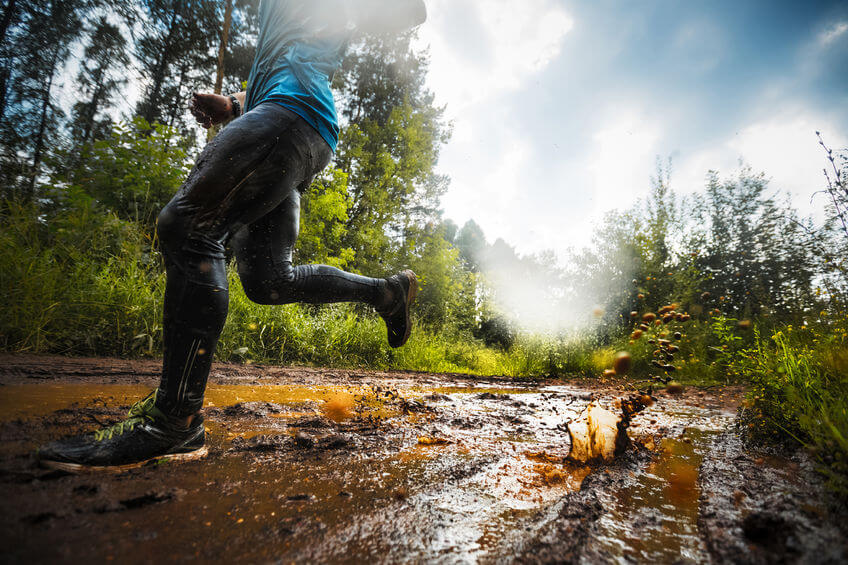 So, should you get a pair?
I'm not going to lie, calf compression sleeves make a lot more sense for running than compression shorts alone. But, tights and socks are also great options.
What it comes down to is whether you are prone to calf pain or have specific problems such as calf strain or shin splints that would benefit directly from a calf compression sleeve. If you do, then kitting yourself out with a pair of calf compression sleeves is a no-brainer.
If shin splints are a problem for you, it's also essential that you're wearing the right shoes for your condition – be sure to have a read of our article on the best running shoes for shin splints before leaving!)
On the other hand, if you're generally pretty pain-free and just looking for a bit of a boost to your recovery, either tights, socks or sleeves will work well.
Sleeves are a great option if you'd love to be wearing compression socks but are prone to hot feet, or the compression socks make your feet too sloppy inside of your shoes.
Alternatively, the best compression tights provide the added benefit of compression throughout your thighs as well as lower legs. Tights are also the best option for providing sensory feedback and awareness of what each part of your leg is doing that can help with running style, posture and alignment.
If, on the other hand, you actually get more problems with quads, hamstrings or glutes, maybe checking out a pair of the best compression running shorts would be a better option.
As you can see, which item of compression clothing you choose depends on whether you have a specific body part that needs attention, and your preferences for comfort and style.
There is no right answer, and believers of compression clothing will say that any compression clothing is better than none!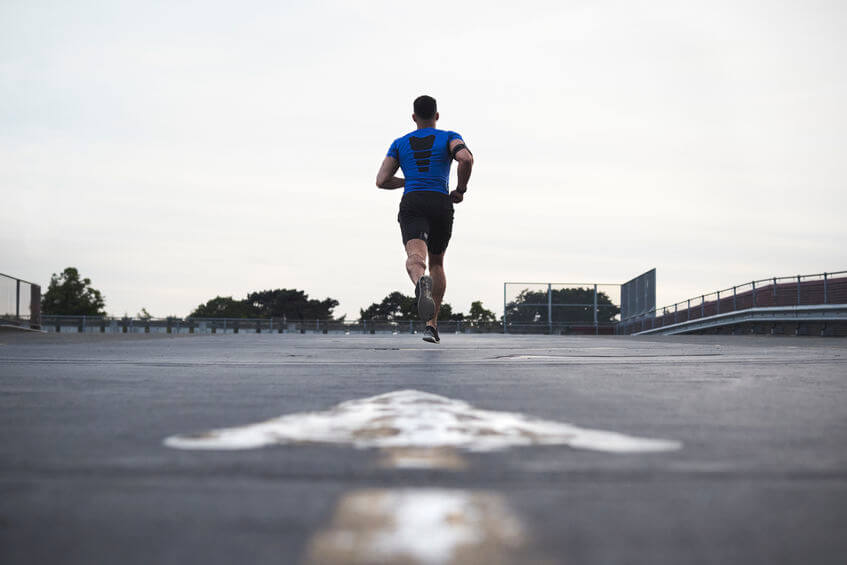 Factors to Consider
Regardless of which type of compression clothing you choose to go with, you're going to need to weigh up a few factors.
Firstly, pay attention to whether the sleeves you're purchasing are unisex or gender-specific.
Generally, there won't be much difference in the design, but it will make a difference to the sizing. A small unisex may not be as a small female's sleeve.
Also, sizing calf compression sleeves has more to do with the circumference of your calf than the length of your lower leg (and nothing at all to do with your shoe size!).
Measure the circumference of your calf by wrapping a tape measure around your calf at its widest point.
If you don't have a soft, sewing tape measure, you can also wrap a piece of string around your calf, mark the place where the ends meet with your finger and then lay it beside a flat, builder's tape measure to get the reading.
Think about what temperatures you're going to be running in.
Some calf compression sleeves are hotter or cooler than others and this can make a big difference to your run.
Think about durability.
It makes sense to spend your hard-earned cash on something that will last you many years.
The amount of compression is also really important.
Milder compression ratings are designed to be worn for longer periods of time after your run to aid in recovery.
Firmer compression ratings are designed to be worn only while you run.
Some people size up or down to customize the amount of compression they want, but this can be risky. You'll likely end up having to return the product to swap at least once.
Moisture-wicking and anti-odor or anti-microbial properties can also be handy.
The less often you have to wash your sleeves, the longer they'll last!
They'll also last longer if you wash them on a cold cycle and leave them to air dry!
Also, remember that leaving your calf compression sleeves on for too long could result in the pooling of blood in your feet and resultant swelling so don't sleep in them under any circumstances unless your doctor has specifically recommended it!
FAQs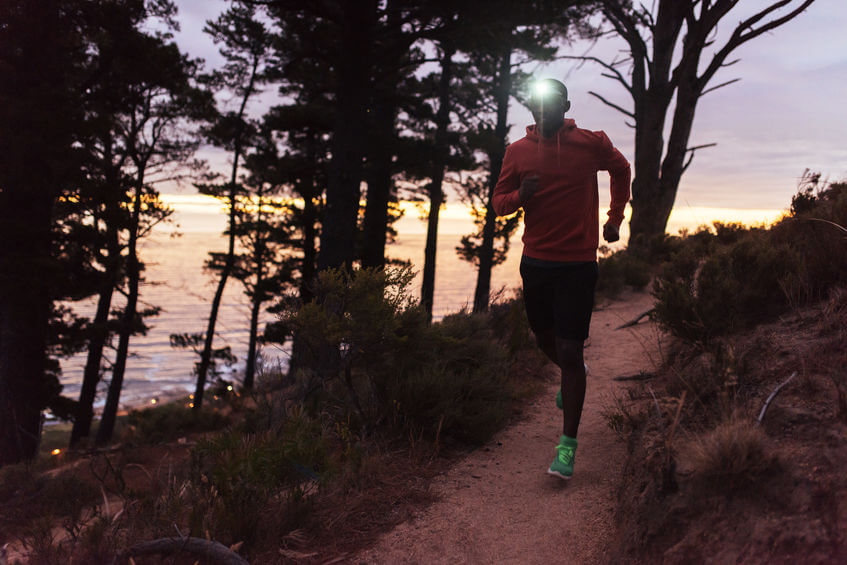 Do Calf Compression Sleeves Work for Shin Splints?
Yes, definitely! They're not a quick fix and they won't work by themselves if you're not making any other changes. But, calf compression sleeves do significantly help with recovery from and prevention of shin splints.
How Tight should Calf Compression Sleeves be?
You should definitely feel some pressure, but not so much that your feet tingle or you feel any pain or discomfort.
Calf compression sleeves should be comfortable, this is not a case where there is any such thing as "good pain"!
How Long Can You Wear Calf Compression Sleeves?
This depends on the level of compression. Moderate level compression (20-30mmHg) should be worn only during your training and for a short time afterward.
It's hard to crunch the numbers though as there isn't any definite answer out there on how long is too long. But, it's best not to sleep in them or wear them when you're lying on the couch.
A few hours after training is a safe bet for milder levels of compression (15-20mmHg). Socks, on the other hand, can be worn for longer as there's no chance of circulation to the foot being disrupted.
When Should You Wear a Compression Calf Sleeve?
Moderate compression sleeves should be worn while you run, and light compression sleeves can be worn throughout the day to aid in recovery.
Compression sleeves are a great option if you experience painful or achy legs, are standing for long periods, or exercise.
Are Compression Socks or Calf Sleeves Better?
Compression socks are usually a safer option as you don't run the risk of your feet swelling or blood pooling in your feet. But if you use your calf sleeves mindfully, you shouldn't have any problems.
Should You Sleep with a Compression Sleeve on?
The simple answer is definitely not. Compression sleeves help your circulation by fighting against gravity.
When you're lying down, you don't have gravity forcing blood into your lower legs in the first place so you could end up cutting off the circulation to your feet.
It's too risky.
Even if you've heard of other people sleeping in their compression sleeves, please don't do it.
Are Compression Sleeves Supposed to be Tight?
Yes, but not too tight! They shouldn't be painful or uncomfortable but you should be able to feel a light squeeze.
Which is Better Compression Socks or Sleeves?
Socks are slightly better for recovery after running as they help the circulation of your feet at the same time and prevent foot swelling.
But, sleeves can be excellent too, provided you don't sleep in them, and are generally more comfortable to wear while running.
Do Compression Sleeves Help Tight Calves?
Calf compression sleeves won't be as good as stretching for remedying tight calves – there's no quick fix for inflexibility.
But, they can help with cramping and recovery from injuries such as strains that result from being tight.
That's a wrap for the best calf compression sleeves for running!
Do you think you're going to add a pair to your running kit? Do you already use them and believe in their benefits?
If you have any questions, be sure to flick us a comment, and make sure you're subscribed to get all the latest reviews right in your inbox.