15 Best Men's Compression Shirts for Recovery, Slimming & Gynecomastia Reviewed
Recover Faster. Feel more confident. Look your best.
Compression shirts offer these benefits and more.
Whether you are an athlete or a desk jockey, you will probably appreciate what these form fitting shirts have to offer.
Business men wear them under suits and button up shirts to gain an advantage by appearing better put together.
Athletes wear them to help muscle recover, stay cool and even stay warm, depending on fabric technology.
I will cover the different styles of compression shirts, what to look out for while choosing the best compression shirts for you, and wrap it all up a list of the top 15, including reviews.
Picture

Compression Shirts

Our Rating

Available

Editors
Choice
Under Armour Men's HeatGear Armour Compression Shirt
Under Armour Men's Heatgear Sonic Compression Shirt
Esteem Apparel Original Men's Compression Shirt
Compression Z Men's Long Sleeve Compression Shirt
Copper Compression Men's Recovery T Shirt
To tell you the truth:
There are only three very compelling forces in this world strong enough to get a guy to wear tights…errr, compression gear.
They want to show off their hard earned physique.
They want to hide or minimize the physique they earned by not eating right and getting enough exercise.
Recovery – They need a compression shirt to enhance circulation and support tired muscles after a hard workout.
I will cover the differences between the three styles, what to look out for while choosing the best compression shirts for you, and wrap it all up with a list of the top 15, including reviews.
Differences You Must Know About These Three Styles
You already know what kind of compression shirt you want, but let me define the three styles and their characteristics, so you don't end up choosing one that is NOT what you want.
There is nothing worse than buying a compression shirt, only to find it does not fit or perform the way you want and need.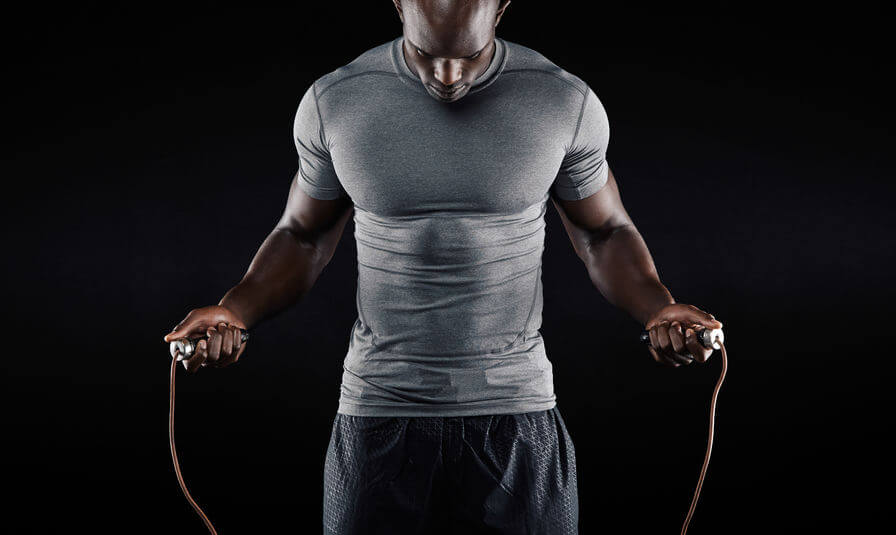 Style 1: The Showoff
The showoff shirts are usually thin and quite stretchy. They are designed to show off bulging biceps, cut six pack abs and well-defined pectorals.
You work hard and there is no way you are letting that body go to waste under a baggy old t-shirt and sweats.
Athletic Build
The showoff style, like the hardcore style, is built with an athlete in mind. The showoff style generally has a cut and construction that allows movement, is made from material that whisks away sweat, and has antimicrobial, anti-odor technology so all that sweat does not end up smelling like S#!t after a long workout.
Functional Too!
This style is also cooling, usually offers sun protection, and may be a good choice for a professional (think Dr. or Nurse) who needs to hide tattoos under scrubs or work shirt.
It will stay cool even as an underlayer. Nike Pro Cool and UnderArmour HeatGear make the best compression shirts in this style.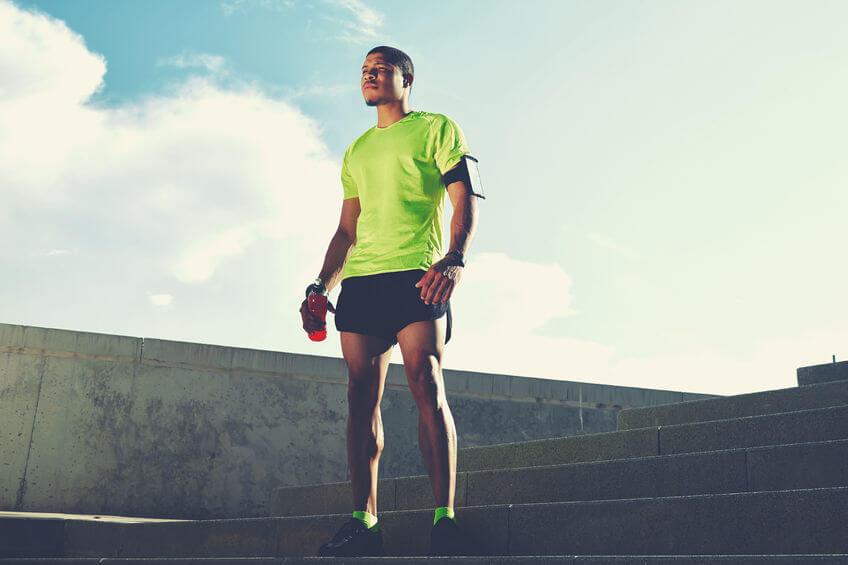 Style 2: The Minimizer
Sad but true, your lifestyle does not allow a ton of free time for hitting the gym, and you have let things slip a little in the health and fitness department. You care about your looks, and your health, and have plans to make changes, but while you are on the journey, you want to look your best.
This is where the minimizer comes in. This garment has SUPER HIGH compression to flatten chest and tummy. These shirts can be a challenge to put on.
The struggle is REAL
If you have ever watched a lady struggle to put on pantyhose, well, now it's your turn gentlemen. The best shapewear for men should put up a fight. If not, they may not conceal what you intend to minimize.
Some are so tight you need to step into them instead of putting them over your head.
The best gynecomastia compression shirts have double or even triple layers in key areas, to flatten and hide.
Gain an advantage: It is all about looking your best!
Tank tops are a popular style choice because many men already wear tanks under dress shirts, so they fit right in. And they make you look sharp, put together like you have all the answers. These garments help give a guy a little confidence and look better at work.
They are more popular than you might think, and they look like a normal tank top to the uninitiated.
Style 3: The Hardcore
They are called the hardcore because hardcore athletes work their body to the limit and need a shirt to help them recover.
These are recovery style compression shirts. They have thicker material that keeps muscles warm, aiding in recovery after a grueling and draining workout.
Some recovery shirts even have copper infused into the nylon, which the manufacturer says help your body and aching muscles recover faster.
When it is colds outside
This style is also used by those who workout in colder climates, maybe run outside or ride a bike long distances and need a layer to keep warm.
Circulation
Post-workout Recovery compression shirts combine elasticity and pressure to improve after workout blood circulation.
This allows the body to flush out lactic acid. These shirts support tired muscles, making movement easier.
TOP 15 Best Compression Shirts in 2019
NIKE Men's Pro Cool Compression Short-Sleeved Shirt
Review: First off, this Nike compression shirt is TIGHT. Some say it runs small, and is difficult to get into, but a true compression shirt should feel like this, at least somewhat.
If you do not want it so tight, order a size up (or maybe even two). The material is NOT see-thru, once you have it on, and the material has a comfortable cooling effect.
Pros
Sweat-wicking dry fit fabric is cooling.
Long torso length, good coverage.
High compression material.
Cons
These shirts run small for just about everybody, order a size up.
Takeaway
Nike's Pro cool t-shirts are superior quality Cool compression shirts.
Tesla Men's Cool Dry Compression Baselayer Short Sleeve
Review: High Compression for a low price adequately describes the Tesla brand compression shirt.
Tesla is rated by users as the most stable at the bottom. It is made from high quality material that will not roll up and holds everything down well.
The shirt washes well and does not lose elasticity if machine dried.
Pros
Compresses just as well or better than major brands.
Keeps skin cool and dry.
Long torso, ample stomach coverage.
Cons
If you order your standard size, expect high compression, may want to order a size up.
Takeaway
High compression containment compression T at a great price.
Baleaf Men's Short Sleeve Compression Base Layer
Review: The Baleaf compression shirt offers good compression for a bargain price, much more economical than the national brands with comparable quality.
The Baleaf shirts have a long torso so they cover well, they are sweat wicking and move with your body.
Pros
Long torso, good coverage of the midsection.
Tight through both chest and torso, thin guys should order regular size.
Quick drying, sweat wicking.
Cons
Standard size will be very tight, you may want a size larger if you have a large belly.
Takeaway
Baleaf shirts are a great value, with strong compression and a look you will love.
Review: This three pack of muscle tanks are a great solution under uniforms, school shirts and business attire.
They are discreet and slim up to 5" from torso and waist. They are long enough to tuck into pants, even for tall people.
These tanks are proudly made in the USA and contain a huge 28% spandex for excellent compression.
Pros
Strong compression helps with posture and back issues.
Slims up to 5" off torso and love handles.
Available in sizes up to 6x.
Cons
TIGHT! May need to pull it on up over legs instead of going over your head.
Takeaway
Your secret weapon. A tank that's perfect for school and work, masking imperfections and improving posture.
Defender Men's Thermal Compression Long Sleeve T Shirts
Review: Attractive long sleeve crew neck style compression shirt designed for athletes performing in cold or windy weather.
This shirt makes an excellent base layer for running, snowboarding or any outdoor sport in chilly weather.
Pros
Both warming and light, no need for bulky layers.
Crew neck and long sleeves offers better coverage.
Snug in the arms and wrist as well and torso and chest.
Cons
Not as long in the trunk as other brands, better for shorter torsos.
Takeaway
Cold weather performance compression and recovery shirt designed for athletes.
DRSKIN Compression Cool Dry Sports Shirt Baselayer
Review: These shirts are just as good quality wise as more expensive mainstream brands at a fraction of the price.
They are available in a wide selection of colors and prints so you can express your style.
Pros
These shirts are made from thin compression fabric which keeps you cool and dry.
High quality material that washes well without losing elasticity.
Very affordable.
Cons
The logo and contrasting seams may show under a dress shirt or white shirt.
Crew neck runs small.
Takeaway
You will be impressed with the quality of the fabric of these sporty compression recovery shirts.
Under Armour Men's HeatGear Sonic Compression T-shirt Short Sleeve
Review: These Under Armour Sonic Compression shirts are designed to show the muscles and contours of your body, conforming to every ridge and valley.
These shirts are very stretchy and may feel tight, but you can probably order your normal size, wrestle your way into it (as it is snug) and once you wash it, it still retains its original stretch and compression.
Pros
Torso is plenty long.
4-way stretch fabric to flatten and conform in all directions.
Sweat-wicking and anti-odor technology.
Cons
Heatgear is designed to keep you cool, but some say that is not the case if you use this shirt as an under layer.
Takeaway
Under Armour makes the best men's compression shirts and this sonic heatgear is no exception.
Shaxea Men's Extreme Compression Shirt
Review: This compression tank is designed to be slimming and is best worn under another piece of clothing, such as a dress shirt for work, or a t-shirt if you plan to hit the gym.
It fits super, super snug and works at minimizing chest (man boobs) and belly. Note, the manufacturer recommends you use their size chart to get the best fit.
Pros
Chest and gut flattening nylon, spandex compression.
Very breathable, with mesh panel shoulders, great as a layer under another shirt.
Extra compression panels cover the waist and chest for max compression.
Cons
Weird as it sounds, you put this shirt on feet first, not over your head.
Takeaway
Best compression tank top for minimizing gut and chest.
Esteem Apparel Original Men's Compression Shirt
Review: Another excellent slimming tank, this Esteem Apparel tank is made with spandex, has extra compression panels in the chest and abdomen area, and the arm holes are cut higher so they give complete coverage and compression in that area too.
You will feel like a circus performer trying to get this tank on, and that is totally normal for high compression shirts.
Pros
Long torso for complete coverage.
Extra compression panels in the chest and tummy.
High cut under arms for complete coverage.
Cons
These run large, order a size down for the strongest chest compression.
Takeaway
The best compression tank top for work, under a suit or business shirt.
Copper Compression Short Sleeve Men's Recovery T Shirt
Review: The copper compression shirt boasts a high percentage of copper infused into the shirt, which they claim helps relieve aches and pains.
This shirt was designed with sports recovery in mind and the physical properties of the shirt keep heat against your muscles. This is not a cooling, moisture-wicking type shirt. The copper gives it natural antimicrobial anti-odor properties as well.
Pros
Copper infused shirt with antimicrobial properties and claimed healing properties.
Curved seams and stretch of the fabric allow you to move easily while stretching and recovering from strenuous exercise.
The material is designed to keep muscles warm, promoting fast recovery.
Cons
Runs a size or two too small.
Takeaway
One of the best compression shirts for recovery.
Compression Z Men's Long Sleeve Compression Shirt
Review: This Compression Z is a long sleeved recovery compression shirt. The sleeves are plenty long, and the fabric is warming, so it can be worn in cooler weather, and will hold heat in.
This shirt does have a higher than normal, almost mock turtleneck style collar that helps keep you warm and provides good coverage if sunburn is a concern.
Pros
Long sleeves and torso, excellent coverage.
Strategically placed seams offer a sleek look and complete range of movement.
Warming fabric aid in recovery and make a good base layer in cool weather.
Cons
Despite having a long torso and arms, the shirt runs small, order up if you are thick.
Takeaway
Complete coverage, thick fabric, among the best compression shirts for recovery.
Nike Men's Pro Cool Long-Sleeved Top
Review: This long sleeve Nike Compression shirt is made with this compression material that keeps you cool, while covering completely and is in no way see thru.
The torso is long, with a small side vent/split in the hem, and the sleeves are sufficiently long also.
Pros
A thin cooling material, suitable for layering or wearing on a hot day.
Long sleeves and full coverage offer sun protection.
Dri-fit fabric keeps perspiration away from your body.
Cons
These do run small, even for compression gear.
Takeaway
Thin, cooling and complete arm coverage, best men's compression shirt in long sleeve style.
Under Armour Men's HeatGear Armour Long Sleeve Compression Shirt
Review: This long sleeve Under Armour Compression shirt is made from thin cooling material and has an SPF of over 30. It can be worn on its own, or under a work shirt, while still being cooling. The arms and torso have plenty of length, won't ride up, and the sizing fits true to size.
Pros
Curved flatlock seams mean a tight form fitting look and complete range of motion.
SPF 30 protection, prevents sunburns.
4-way stretch fabric with sweat wicking technology means you can comfortably wear this for hours.
Cons
Some find the sleeves are too long and there is not strong compression at the wrists.
Takeaway
If you need a long sleeve compression shirt, Under Armor has a reputation for making the best compression shirts for men.
zipravs Men's Compression Long Sleeve Shirt
Review: Zipravs Compression shirts are thin, super form fitting, and feature many cutting edge styles. The sleeves and torso are long, and the cut is well suited to a lean build.
These are popular for Jujitsu, and any combat sport that involves grappling. Can also be worn as a rash guard, and has an SPF of 50 which completely prevents sunburn.
Pros
SPF 50 prevents sunburn, dries quickly, super thin and comfortable.
Many designs to choose from, find one that fits your style.
Form fitting in the torso and arms.
Cons
Takeaway
Best compression undershirt men on a budget can easily afford, with the same quality as better known brands.
ASICS Men's Compression Sleeveless Running Shirt
Review: This ASICS tank was built with the needs of runners in mind. It is 20 % spandex and has a lot of stretch, while still providing plenty of compression.
It has no seams that can be felt, chafe or rub the wrong way when running really long distances. The compression is strong enough to keep the shirt in place and prevent nipple chafing, but this is not the tank you want to slim you down or minimize a belly.
Pros
Antimicrobial and sweat transfer properties.
17 percent spandex, nice comfortable compression.
No noticeable seams can be felt on the inside, perfect for repetitive motion, like jogging.
Cons
The shirt tends to ride up during jogging unless tucked in or secured with a running belt.
Takeaway
Best compression shirts for men who run.
These are the top compression shirts, but there are also compression pants, which serve many of the same purposes. Compression pants can be designed for recovery, to keep you cool (or warm) and to minimize or show off, just like shirts.
Be on the lookout for an article from Garage Gym Power about compression pants.
Now that you have seen my thoughts on the best compression shirts, I want to hear your thoughts. What is YOUR favorite compression shirt? Let me know in the comments below.
If you found this article valuable, please share it, maybe someone else will find it useful too.