17 Best Men's Compression Shirts For Recovery, Slimming & Gynecomastia 2023
Here I review 17 of the BEST men's compression shirts. Plus…
I included the definitive guide to men's compression shirts so you know what to look out for, and what to avoid before you invest.
Men just like you successfully use these compression shirts to recover faster, feel more confident and look their best.
Ready to see those reviews?
Let's dive right in!
TOP 17 Best Men's Compression Shirts in 2023
Definitive Guide to Men's Compression Shirts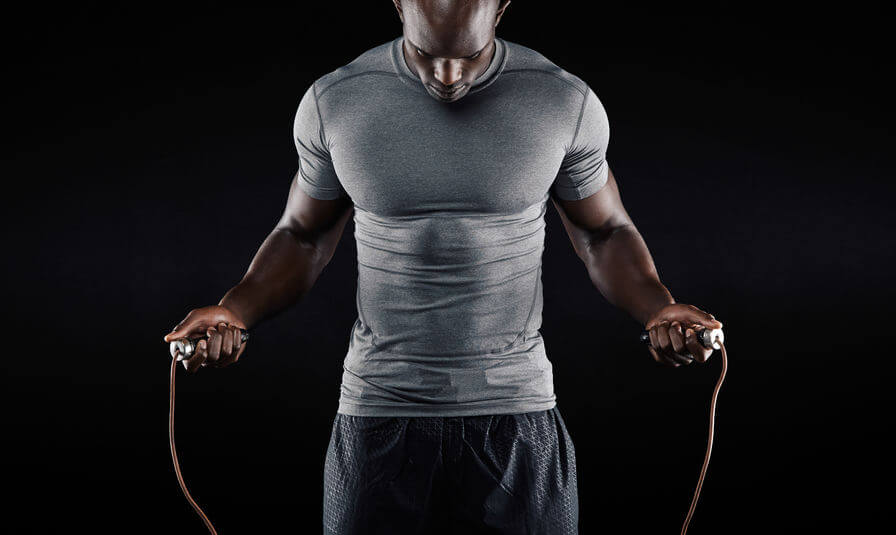 Differences You Must Know About These Three Styles
I'm guessing you already know what style of compression shirt you want, but let me define the three styles and their characteristics, so you don't end up choosing one that is NOT what you want.
There is nothing worse than buying a compression shirt, only to find it does not fit or perform the way you want and need.
The Showoff – Look Good While You Workout
The showoff compression shirts are usually thin and quite stretchy. They are designed to show off bulging biceps, cut six-pack abs, and well-defined pectorals.
You work hard and there is no way you are letting that body go to waste under a baggy old t-shirt and sweats.
Athletic Build
The showoff style, like the hardcore style, is built with an athlete in mind. The showoff style generally has a cut and construction that allows movement, is made from a material that whisks away sweat, and has antimicrobial, anti-odor technology so all that sweat does not end up smelling like S#!t after a long workout.
Functional Too!
This style is also cooling, usually offers sun protection, and may be a good choice for a professional (think Dr. or Nurse) who needs to hide tattoos under scrubs or work shirt.
It will stay cool even as an underlayer. Nike Pro Cool and UnderArmour HeatGear make the best compression shirts in this style.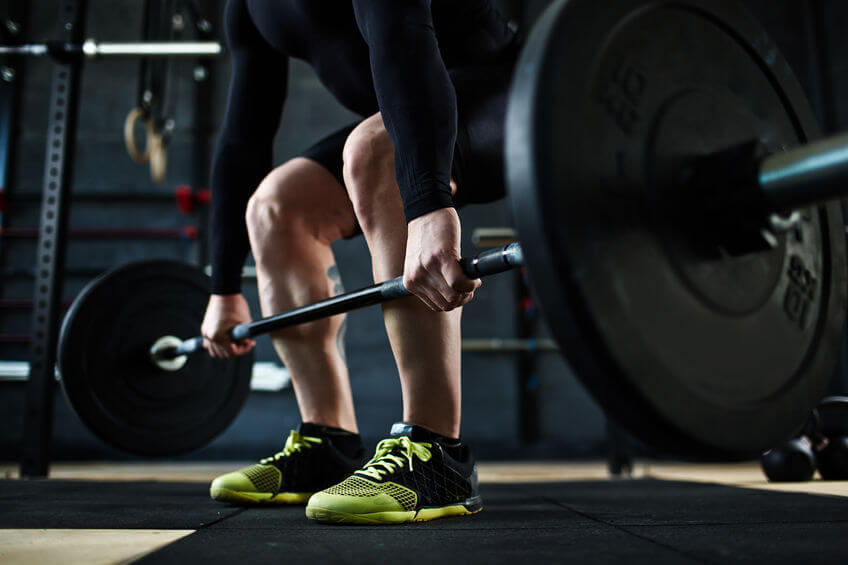 The Minimizer – Hide Man Boobs, Beer Belly and Love Handles
Sad but true, your lifestyle does not allow a ton of free time for hitting the gym, and you have let things slip a little in the health and fitness department.
You care about your looks, and your health, and have plans to make changes, but while you are on the journey, you want to look your best.
This is where the minimizer comes in.
This garment has SUPER HIGH compression to flatten chest and tummy. These shirts can be a challenge to put on.
The struggle is REAL.
If you have ever watched a lady struggle to put on pantyhose, well, now it's your turn gentlemen. The best shapewear for men should put up a fight. If not, they may not conceal what you intend to minimize.
Some are so tight you need to step into them instead of putting them over your head.
The best gynecomastia compression shirts have double or even triple layers in key areas, to flatten and hide.
Gain an advantage: it is all about looking your best!
Tank tops are a popular style choice because many men already wear tanks under dress shirts, so they fit right in. And they make you look sharp, put together like you have all the answers. These garments help give a guy more confidence and look better at work.
The Hardcore – Recovery Compression
They are called the hardcore because hardcore athletes work their body to the limit and need a compression shirt to help them recover.
These are recovery style compression shirts. They have thicker material that keeps muscles warm, aiding in recovery after a grueling and draining workout.
Some recovery shirts even have copper infused into the nylon, which the manufacturer says help your body and aching muscles recover faster.
When it is cold outside
This style is also used by those who work out in colder climates, maybe run outside or ride a bike long distances and need a layer to keep warm.
Circulation
Post-workout recovery compression shirts combine elasticity and pressure to improve after workout blood and lymphatic fluid circulation.
This allows the body to flush out lactic acid. These shirts support tired muscles, making movement easier.
How to Choose a Men's Compression Shirt for Recovery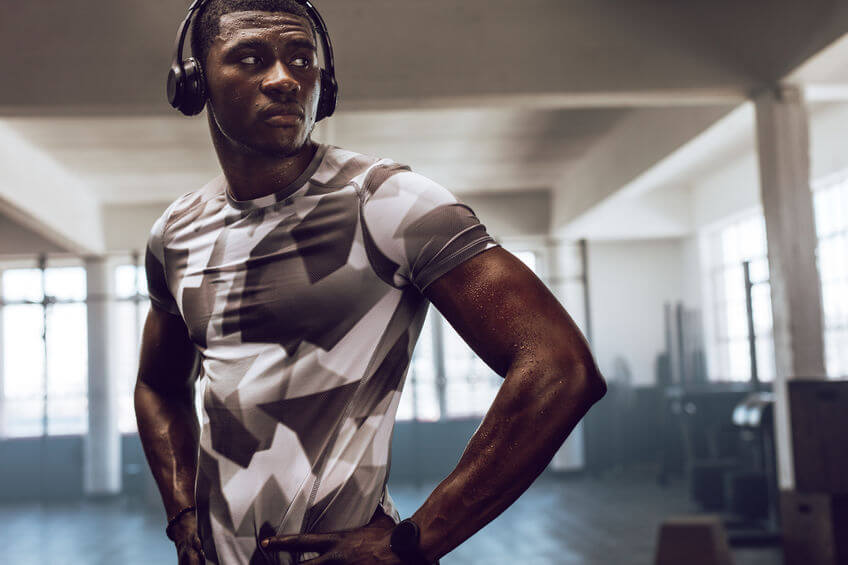 Does it Target Specific Muscles?
Recovery compression shirts that target specific muscles help keep them in place post-workout. These recovery compression shirts are designed to be tighter and therefore stabilize and support key muscle groups.
This targeted stabilization helps minimize vibration and reduces muscle soreness and stiffness following a tough workout.
Does it Offer Graduated Compression to Better Deliver Oxygen?
Graduated compression is looser in some areas and tighter in key target areas.
Graduated compression can help move the flow of blood and lymph fluid after a workout, a time when blood flow naturally decreases.
This uptick in circulation can help clear the byproducts of a tough workout which help reduce muscle achiness and inflammation.
How's the Compression?
Here's the deal.
An effective recovery compression shirt must be tight. It also must be worn for several hours post workout.
This may be uncomfortable for some athletes, but the benefit is muscles that ache less and recover faster had they not been compressed.
How to Choose a Men's Compression Shirt for Slimming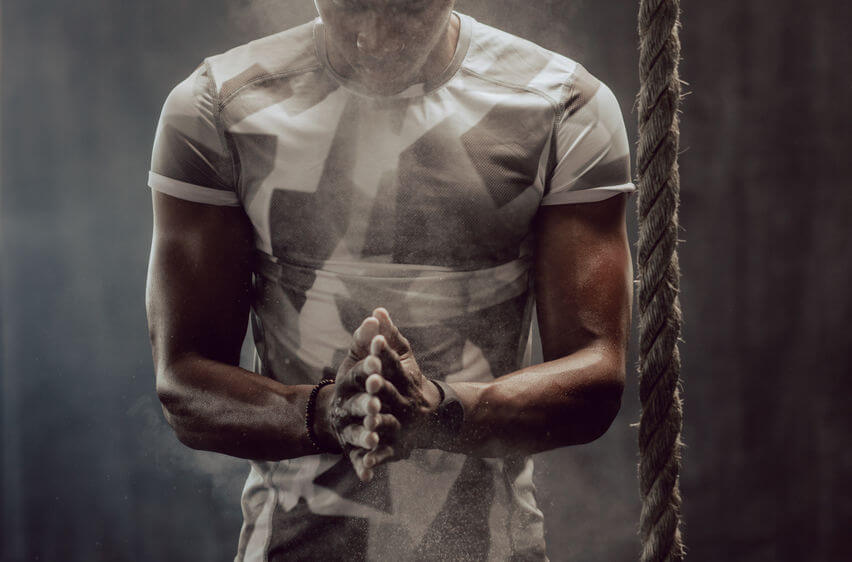 Armhole Issues – Will I Spill Out or Stay Concealed?
If you are using a compression shirt to lean out, the compression from the shirt will push your fat around, and it must go somewhere.
The best compression shirts for slimming are designed so bulges of fat will not peek out. One key area you want to pay attention to is the armholes.
They must be relatively high to keep the fat around your chest under wraps.
How Tight is it? Compression Matters!
If you want to get any effect at all, the compression garment must be really tight to hide man boobs, beer belly and love handles.
Be prepared for a shirt that is hard to get on and off because it is so tight.
There are options out with front zip, like the Wonderience Compression Shirt, but most do not have this feature.
Length of the Shirt – Can I Tuck it in or Will it Roll Up?
If you are trying to slim down, look for shirts that are a bit longer than your regular shirt, that way you can tuck them into your pants and prevent them from rolling or riding up.
Another option is a shirt with metal boning that prevents the "Roll-up" effect, like the Wonderience Compression Shirts reviewed above.
Will it Show Under a Shirt?
If the compression shirt has zippers, boning, or creates new bulges, this will increase the chances of the compression shirt being visible under your clothes.
To avoid being detected, choose a slimming compression shirt that is smooth with flat seams. The Eleady Men's Compression Shirt is a good candidate.
How Easy is it to Get On and Off?
Most slimming compression shirts are a pain to get in and out of. Some manufacturers even suggest you step into the garment from the neck opening and pull it up over your body.
If this is not OK with you, there are shirts that zip up in front.
Just be aware…
There is a tradeoff with compression shirts that zip closed, and that is they are easier to detect under your clothes.
Men's Compression Shirts FAQs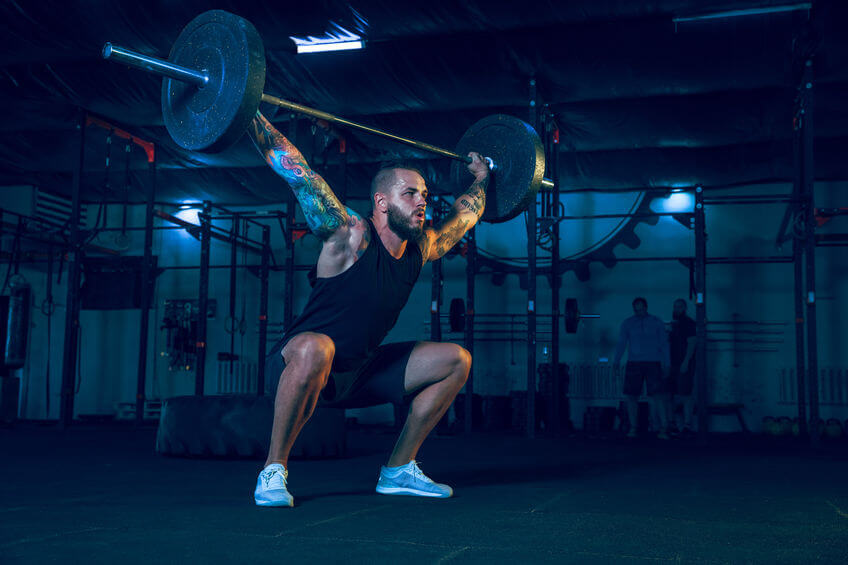 What is the Benefit of Compression Shirts for Recovery?
Compression shirts help increase the flow of blood and lymph flow after a tough workout.
While your blood may be pumping pretty hard during exercise, this flow naturally drops off post workout. This increase in circulation helps your body clear itself of lactate and reduces inflammation.
Compression gear also stabilizes the muscles you used while working out. These shirts lessen the movement of the exhausted muscles, and allow them to repair faster than using no compression.
If you really want to benefit from the circulation improvement recovery compression gear offers, why not try a pair of compression tights post workout? I have a list of the best compression tights reviewed here.
When Should You Wear Compression Shirts for Recovery?
If you are looking for recovery benefits, wear the compression shirt immediately after your workout for a minimum of 2 hours and not more than 4 hours.
Also, avoid wearing recovery compression shirts too much, because your body adapts to them, and they become counterproductive.
Do Compression Shirts Work for Recovery?
Yes. Compression gear helps move lymph fluid which carries waste from your body.
Compression gear also assist with blood circulation, facilitating blood flow return to the heart where it can be re-oxygenated, which speeds recovery.
Does Compression Tighten Skin?
Compression shirts have not been proven to tighten loose skin, but what they can do is make someone with loose skin more comfortable while they workout.
If you have loose skin, wearing a compression shirt can hold the skin down, preventing painful bouncing, rubbing, jiggling and the chafing that comes along with the rigorous movement.
Summary
This covers the top compression shirts, but there are also compression pants, which serve many of the same purposes. Compression pants can be designed for recovery, to keep you cool (or warm) and to minimize or show off, just like shirts.
Be on the lookout for an article from Garage Gym Power about compression pants.
If you are planning a new workout routine you might be interested in picking up a pair of the best workout shoes. I have the best workout shoes reviewed for 2023 right here.
If you love gym gear and gear reviews, sign up for the Garage Gym Power newsletter and never miss out!