Best Cooling Vests: Complete Beginner's Guide & TOP 13 Vest Reviews 2023
Does intense summer heat prevent you from working out?
A cooling vest may be what you need!
Wearing a cooling vest while working out can help to keep you feeling cooler and more comfortable in hot weather conditions, and in some situations can make recovery faster.
This article will review the best cooling vests on the market right now and help you to choose the best cooling vest for your needs.
TOP 13 Best Cooling Vests Reviewed 2023
TechKewl Phase Change Cooling Vest
Review: This phase change vest one of the top cooling vests on the market for intense cooling. It is well designed and comfortable to wear.
Pros
2-3 hours of reliable cooling.
Good quality, durable material.
Removable inserts means you can choose how many you wear.
Outer is washable.
Cons
A little bulky with cooling packs inserted.
A little pricey, but worth it for the quality.
Takeaway
If you want to commit to a solid cooling vest that will be the only one you need to own, this is the best cooling vest for your summer gym workouts.
TechKewl Hybrid Sport Cooling Vest
TechKewl womens Hybrid athletic vests, Black, Small US
Front zipper w/mesh ventilation panels and scoop neck
Comfortable, quilted nylon outer with HyperKewl fabric inner, water-repellant nylon liner and black cotton-poly elastic trim
Hybrid Cooling, Uses both Evaporative Cooling HyperKewl Fabric and Removable Phase Change Cooling Packs
Include one (1) set of Cool Pax  Phase Change Cooling Military Vest Inserts (7065 w/velcro) and protective cooler bag
Will Not Swell or Bulge, Will not become slimy or leak toxic chemicals
Review: This is a snug fitting cooling vest designed for specifically for sport that actually lets you benefit from both phase change and evaporative cooling by combining phase change cooling packs and evaporative Hyperkewl inner material.
Pros
Mesh side panels for ventilation.
Zip up front for snug fit.
Removable phase change cooling packs.
Hyperkewl evaporative cooling material.
Cons
Takeaway
This could be one of best cooling vest for gym workouts due to its comfortable design and utilization of both cooling packs and Hyperkewl material.
Glacier Tek Sports Cool Vest
Review: This a lightweight phase change cooling vest that weighs only 5 lbs. With its snug, adjustable fit, this makes it a great option for running.
Pros
Adjustable side straps.
Recharges in 20 minutes.
Phase change, non-toxic cooling packs.
Cons
Not as cold as ice packets but still pleasantly cool.
Takeaway
The best cooling vest for runners if you prefer a phase change design over the damp feel of an evaporative vest.
Sale
Coldest Ice Pack for Back Pain Relief Ice Packs for Injuries Hot or Cold Reusuable with Wrap
ICE PACKS FOR INJURIES - These reusable ice pack for back pain relief offer hot and cold therapeutic support to help relieve pain and inflammation in stiff, aching joints and sore muscles.
RELIEVE PAIN, SWELLING AND INFLAMMATION- Aids in recovery in back aches, pains, soreness. It can be heated up in a microwave or frozen in the freezer to let you customize your overall recovery.
REUSABLE HOT AND COLD COMPRESS - From menstrual cramps to migraines to aging muscles after a tough workout our body and shoulder ice packs are soft to the touch and fit men, women, and youth equally.
FASTER MUSCLE RECOVERY - Used after tough workouts, runs, or fitness routines our cold packs for therapy can help reduce inflammation and improve natural circulation so your body can recover more efficiently. COLDEST ice packs for injuries reusable gel packs come in black color.
ICE PACK FOR BACK PAIN RELIEF - Get faster back pain relief. This ice pack for back has custom webbing that allows for improved cold transfer to back.
Review: This isn't strictly a cooling vest, but there's no reason why it couldn't be used as one for less vigorous exercise.
This Ice Pack is ideal for giving your back and other body parts some cooling treatment either during or after light exercise.
Pros
Can be used on other body parts, not just the torso.
Takes just 2 hours to refreeze.
Colder than most cooling vests.
Flexible design molds to the body for comfort.
Cons
Doesn't have shoulder straps like the conventional vest design so probably a little less secure.
Recommended to be used for 20 minutes at a time, but if it's not completely frozen it could be used for longer.
Takeaway
This ice pack will deliver some serious cold treatment to affected areas, being ideal for injuries and recovery.
COMPCOOLER Backpack ICE Water Cooling System Includes Mesh Liquid Cooling Vest and Self-Contained Backpack Circulation Unit with 3.0L Detachable Bladder and 7.4V Battery(XL/XXL)
The 3.0-liter water/ice bladder, rechargeable battery and miniature pump within the backpack make this a self-contained and portable cooling system. Perfect for those hot jobs where freedom of movement is necessary.
Circulates 36°F-68°F (2C – 20C) cooled water to four zones on a tubing-lined liquid cooling vest. Reduce core body temperature and the incidence of thermal stress while increasing comfort, safety, focus and endurance.
The 3.0-liter water/ice bladder is easily detached with quick-connect fittings, filled with water and frozen. This serves as the cold energy source, providing 2-4 hours of cooling performance.
Breathable, zippered, tubing-lined garment is comfortable to wear against the skin. Velcro adjustment tabs provide a snug fit, ensuring maximum thermal transfer.
Additional bladders and batteries can be purchased and used for prolonged cooling periods. This water-based cooling system is both safe to use and environmentally friendly.
Review: This reverse liquid cooling vest uses a water bladder to circulate ice cold water around your body, powered by a small rechargeable battery.
Pros
Battery provides 10 hours of operation.
Can purchase extra bladders to store in the fridge and swap as needed.
Good quality and well designed.
Cons
The bladders may be a little fragile for running.
Takeaway
This water cooling system is surprisingly effective making this one of the best cooling vests on the market.
AllTuff USA Self Charging Cooling Vest
Review: This is a phase change cooling vest that can recharge easily in the freezer, water or at room temperature.
Pros
Removable inserts can be recharged an unlimited number of times.
Three types of inserts have different recharging temperatures for different uses.
Adjustable waist strap keeps the vest secure.
Cons
Only one waist strap so not ideal for running.
Takeaway
This cooling vest keeps you cool without being freezing and is easily recharged in a variety of ways.
Summer Cooling Sport Vest
Review: Swimmers will be familiar with the material this vest is made of, commonly known as shammy cloth, it is extremely absorbent and very soft when wet.
Pros
Extremely lightweight, soft and comfortable to wear.
Not at all bulky.
Ideal for travel to hot countries if you plan to workout on the road.
Cons
Dries stiff but wouldn't be an issue for short runs or workouts.
Needs to be washed often and dried thoroughly between uses to prevent mold.
Takeaway
If you're looking for the lightest possible cooling vest to wear for your runs in hot weather, this is it.
TechNiche International Women's Deluxe Sport Vest
Sale
Review: This women's specific sports vest is designed to snugly fit the female form with tapered seams and a cinched waist. It has also has a high neck for sun protection.
Pros
Evaporative cooling Hyperkewl material.
Handy zippered pockets for safe storage of valuables while on the go.
Keeps you cool for 5-10 hours.
Ideal for MS sufferers who want to keep active.
Cons
You need to be careful not to leave it soaking in water for too long to protect the gel beads from dissolving.
Some durability issues.
Takeaway
This is an excellent cooling vest for women, guaranteed to keep you cool for 1-2 hours while you workout.
TechNiche International Adult HyperKewl Cooling Vest
Sale
Review: This vest uses the evaporative mechanism to keep you cool and is designed to be worn over a t-shirt while you workout. Evaporative vests are best worn when moving as the airflow encourages cooling.
Pros
Stays cool for 5-10 hours without needing to be re-soaked.
Water repellent liner helps to keep you dry.
Lightweight so comfortable for jogging.
Uses top quality Hyperkewl material.
Cons
Needs the movement of air flowing over it to keep you cool so not suitable for use under clothing.
Won't be effective in high humidity.
Takeaway
This is a great vest if you're looking for something affordable and lightweight to wear while jogging.
Ergodyne Evaporative Cooling Vest
Sale
Ergodyne mens - Cooling Vest Embedded Polymer Zipper, Gray, X-Large US
EASY TO USE COOLING RELIEF Activate the polymer-embedded fabric by soaking in cold water for 2-5 minutes. Enjoy instant cooling relief and comfort from the heat for hours. Simply re-soak to reactivate
DURABLE AND LONG LASTING Remains hydrated for up to four hours. Just re-soak to increase cooling duration. Hand wash and air dry to reuse multiples times.
LIGHTWEIGHT COOLING OUTERWEAR Made with a quilted nylon exterior and an interior water repellent liner that can be worn comfortably over shirt. (Mild dampness will occur after vest is fully activated)
VENTILATED COMFORT Shorter length and mesh side panels provide additional breathability and mobility to the wearer.
WIDE VARIETY OF USES Reduces the effect of heat exhaustion and fights fatigue while while working or playing in the summer outdoor heat.
Review: This is another good value evaporative cooling vest that will effectively keep you feeling cool until the water has evaporated.
Pros
Quilted squares retain water for 4 hours of effective cooling.
Side panels create ventilation.
Well suited for a 45 min gym session in high heat.
Cons
Not machine washable.
Feels heavy when wet and gets gradually lighter as it cools.
Takeaway
This is an affordable evaporative cooling vest, though not as effective as the Hyperkewl above.
TechNiche International Ultra Evaporative Cooling Sport Vest
Review: This is an evaporative cooling vest that utilizes Hyperkewl material and a comfortable pull over design that is well suited to working out.
Pros
Sports specific.
Comfortable fitted design won't flap around and allows for easy movement.
Mesh side panels for ventilation.
Can be worn underneath clothing.
Relatively lightweight for an evaporative vest.
Cons
Not suited for high humidity.
Takeaway
When your range of motion is of the utmost importance, you'll appreciate this cooling vest. This is the best cooling vest for runners.
FlexiFreeze Personal Series Ice Vest (Zipper Closure)
FLEXIFREEZE ICE VEST: The FlexiFreeze Personal Series Ice Vest is a cooling solution that harnesses the power of 96 pure water ice cubes to effectively lower your core temperature, making it suitable for both indoor and outdoor use. It utilizes pure water ice cubes, removing 35% more heat pound for pound than gel or evaporative solutions.
LIGHTWEIGHT AND ADJUSTABLE: Designed for comfort and functionality, this vest provides a full range of motion and is adjustable in four locations, accommodating sizes from XS to 6X. Constructed from neoprene and rip-stop materials, it's lightweight at just 3.5 lbs and machine washable with ice sheets removed, ensuring both comfort and easy maintenance. The FlexiFreeze Ice Vest features a non-toxic cooling solution that keeps your clothes dry and works in humidity.
EASE OF USE: Using the FlexiFreeze Personal Series Ice Vest is straightforward; simply zip it up, properly fit to your body, and enjoy the cooling relief it provides. Its adjustability ensures a snug and comfortable fit for all body types.
GREAT FOR: This vest is a versatile and safety-conscious solution, ideal for individuals with heat-sensitive medical conditions, those working in heat-related occupations (can be worn under PPE), or anyone seeking to stay cool during outdoor activities like gardening or lawn mowing. It's perfect for beating the heat in any season.
HIGH QUALITY MATERIALS: Crafted from neoprene and rip-stop materials, this vest is both durable and machine washable for easy care. Engineered with Rip-stop fabric, Zipper closures, 2 large front pockets and is adjustable from XS to 6XX. Includes (1) FlexiFreeze Personal Series Ice Vest – Navy Zipper, (1) FlexiFreeze Ice Panel Set, and (1) Set of instructions.
Review: This is a phase change vest that uses ice packs to provide intense cooling. It is snug fitting, not too bulky to wear, and only weighs about 4 lbs.
Pros
Adjustable fit.
96 Ice inserts are removable and reusable.
Designed to be slim fit, snug and comfortable to wear while moving around.
Cooling will last for over an hour or until the ice melts.
Cons
You'll need a spare set of ice inserts if you want to stay cool for longer than an hour and not have to wait while the ice refreezes.
Takeaway
This phase change vest is well suited to humid climates as the humidity won't take away from its cooling ability.
MiraCool Cooling Poncho Vest
Review: This is a cooling vest for those on a budget. It uses the evaporative design but isn't designed specifically for working out so will likely be a little annoying if you're moving a lot.
Pros
Affordable.
Well suited for household tasks like mowing the lawn.
Cons
Not suitable for more intense exercise as it's not a snug fit.
Takeaway
If you're only looking to dabble with a cooling vest, MiraCool is an inexpensive way to start.
Why Do I Need a Cooling Vest?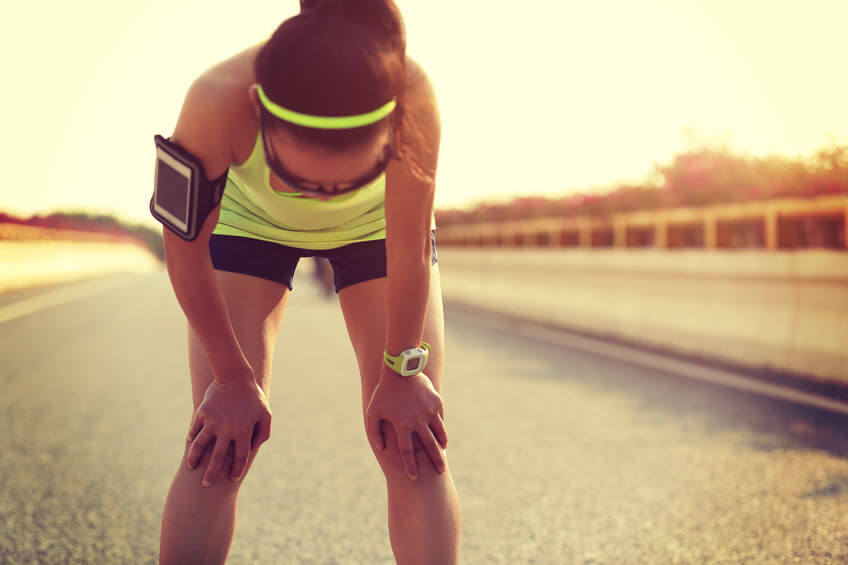 When it's already hot outside, our bodies have to work extra hard to keep us cool when we workout.
We know that overheating isn't good for our workouts. The body performs best within an optimum temperature range, and going over this can be dangerous.
It can lead to serious complications including heat stroke and eventual loss of consciousness.
A lot of people cut their workouts short in the summer, or only exercise in areas with adequate air conditioning.
But, this can be limiting.
Also, workouts in hot weather are generally harder to perform, involve lots of breaks, and may not last as long, reducing their level of effectiveness.
One of the easiest ways to make these workouts more comfortable is with an adequate cooling system.
Rather than relying on fans or a cranked up air conditioner, a cooling vest will allow you to keep your body feeling cool and comfortable.
Not only does this help fitness buffs, but it also helps people who have medical conditions that make high levels of heat physically unbearable.
Though cooling vests haven't been found to reduce core body temperature when worn for short periods of time (your body is the master of internal temperature regulation), they may be helpful in preventing core temperature from rising above safe levels if worn for the entire duration your workout.
What Can a Cooling Vest Do For Me?
There are 3 primary reasons that active people wear cooling vests:
1. To prevent the body from overheating when working out in hot conditions: This effectively makes working out easier and means you recover faster than if your body had to expend energy keeping you cool.
2. To keep the body cooler in normal conditions: This is kind of the opposite of above, and aims to make your body work harder to keep you warm, using more energy and so burning more calories.
Challenging your body by exposing it to a more extreme range of temperatures than we typically get in our day to day lives contributes to better overall health.
Other benefits of working out in cold conditions include increased endurance and a stronger cardiovascular system.
3. To alleviate heat related medical symptoms from conditions such as MS.
Speed Up Post-Workout Recovery
After an intense workout, it's normal to feel sore. You've put a lot of stress on your muscles, causing small tears in the tissue.
These tears repair themselves, ultimately leading to bulkier muscles. The entire time you're working out, your body is attempting to figure out how to repair the tears in your muscles.
As it's doing that, it's also attempting to cool you off and regulate your metabolism.
It won't be able to tend to all three processes with maximum efficiency. That's why wearing a cooling vest is a great idea.
If your body doesn't have to put so much effort into regulating your temperature, it's free to use that energy to do the other things it needs to do.
This means your metabolism will work better, and your muscles will heal faster. You're less likely to feel as sore the next day if you've taken some of the workload off of your body with a cooling vest.
Plus, if you have to spend less time resting off the soreness, you'll be able to spend more time working out.
This can help you reach your fitness goals much faster.
Reap Benefits from Deliberate Cold Stress
Numerous studies are coming to light as to the benefits of exposing our bodies to a wider range of temperatures.
Our lives have become a little too comfortable, with heating in the winter and air conditioning in the summer.
Forcing our bodies to adapt to colder temperatures when exercising actually has some great health benefits.
You'll burn more calories, your body will be more resilient, tougher and faster to adapt to different conditions in the future, and your heart health can be improved from exercising in colder temperatures.
If you don't live somewhere with harsh winters, recreating some cold stress by wearing a cooling vest and taking cold showers can have numerous health benefits.
Assist With Symptoms of Certain Medical Conditions
Cooling vests are used as a medical device by people with certain chronic conditions – especially those with multiple sclerosis.
Multiple sclerosis, also known as MS, attacks the body in waves. There are a variety of factors that can cause this phenomenon, known as MS flares.
One of the most common triggers is the increasing temperature in the warmer months of spring and summer.
The body responds to the temperature increases with immense pain, making people afflicted with MS virtually immobile.
The use of a cooling vest can make everyday activity a little more bearable. For people with MS, going for a short walk or even something as basic as grocery shopping can seem to be impossible tasks.
A cooling vest will help regulate the temperature of the core without requiring an immediate response from the body, making these activities far more tolerable.
If you have MS and you want to get in a little more exercise, a cooling vest is a perfect solution. You'll be able to do low intensity cardio for short periods with ease if you're wearing a cooling vest.
It may not be as efficient as going for a hike or a lengthy run, but small steps count for a lot when taken over an extended period of time.
The 4 Different Types of Cooling Vests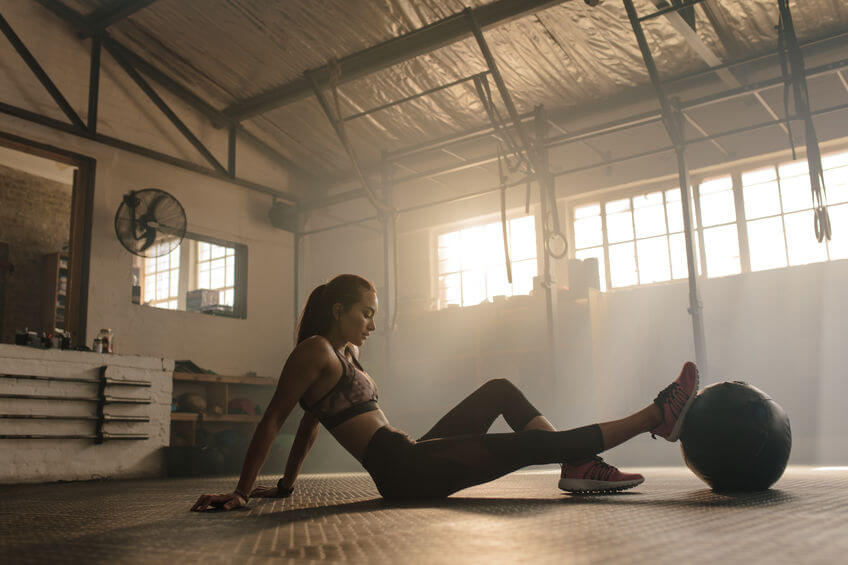 Cooling vests vary depending on the mechanism used to keep you cool and the materials they're made out of.
Water-Activated Evaporative Cooling Vests
These are the least expensive cooling vests available. To use them, the wearer will soak them in cold water then gently wring them out.
Over time, the evaporation of the water will keep you cool. Once the water is gone, you're left with a plain, bulky vest.
Though they may not stay as cold as other cooling vests, there is a distinct advantage to this type of cooling vest: they don't need to be frozen.
Almost everywhere you go, you'll be able to find a sink with cold, running water. If you need to replenish the vest while you're out, this option is the easiest.
Once it loses its cooling powers, it will only take you a few minutes and a trip to a kitchen or bathroom to get it fully operational again.
Phase Change Cooling Vests
Phase change cooling vests are among the most expensive. While other freezable vests are filled with traditional ice packs or gel packs similar to those found in medical contexts, these vests are filled with something very different.
The cooling substance in these is actually a combination of oils and fats, and they're closed into pockets that cannot be opened.
They freeze faster than water or gel, and the materials inside retain their temperature relatively well for extended periods of time.
You'll get a few hours of use out of a phase change vest before you need to re-freeze it, and it will re-freeze in a much shorter time span than other vests.
Ice Pack Cooling Vests
Ice pack cooling vests undoubtedly last the longest out of any cooling vest configuration.
The inside of the vest is lined with dozens of removable ice packs that will stack neatly in your freezer.
Once they've frozen, you simply slip them back into the mesh lining of the vest when you're ready to wear it.
Even on the hottest day, these vests will still last for hours outdoors.
The only downside to the ice pack cooling vest is that you shouldn't wear it directly against your skin. You need to make sure there's an adequate barrier between your skin and the ice packs.
A combination of an undershirt and a t-shirt may provide enough protection. Moisture wicking shirts may be most comfortable, as they'll help to absorb the condensation from your melting ice vest.
Gel Pack Cooling Vests
These are the middle of the line when it comes to freezable cooling vests. Rather than being loaded with a multitude of ice packs or immovable packets of organic matter, this vest is kept cool by lengthy, lightweight gel inserts.
You remove the gel inserts from the vest, freeze them, and stick them back in. The process is quick and simple, so the vest is not complicated to prepare.
They'll take a little longer than a phase change vest to freeze, but they'll get colder. They won't get as cold as a regular ice pack vest, and they also won't last as long.
This means gel pack vests are a little bit of a compromise.
If you need something colder than a phase change vest or an evaporation vest, get a gel pack vest. If you find ice pack vests cumbersome or a little too cold, these are a great alternative.
Note: Vests that use ice packs and gel packs are often called phase change vests as well, as they keep you cool as the material in the packs changes phase from frozen to thawed.
Which Vest Will You Choose?
At the end of the day, everyone will benefit from a well-made cooling vest.
Even if you don't use it all the time, it can be safely stored until the warmer months roll back around.
They're a one-time investment that will help keep you comfortable, cool, and motivated to workout in even the most uncomfortably hot weather.
They're good for your body and reasonably priced for the benefits they provide.
All you have to do is decide on the best cooling vest for your needs.
Please comment below if you've used a cooling vest for your workouts and noticed a difference, or if you've tried one of the vests above.
And, don't forget to subscribe for all the essential garage gym related information you could possibly need!