Best CrossFit Shorts for Men and TOP 15 Reviews 2020
When you are in the middle of a Bulgarian Split squat the last thing you want to worry about is if your shorts are showing off your underwear (or worse).
When you are working out, you should not need to think about your clothes, they should be functional, just like your training.
If you have to worry about the fly popping open, need to continually pull them up, or they won't allow your legs to bend, its time to look for a better pair of CrossFit shorts.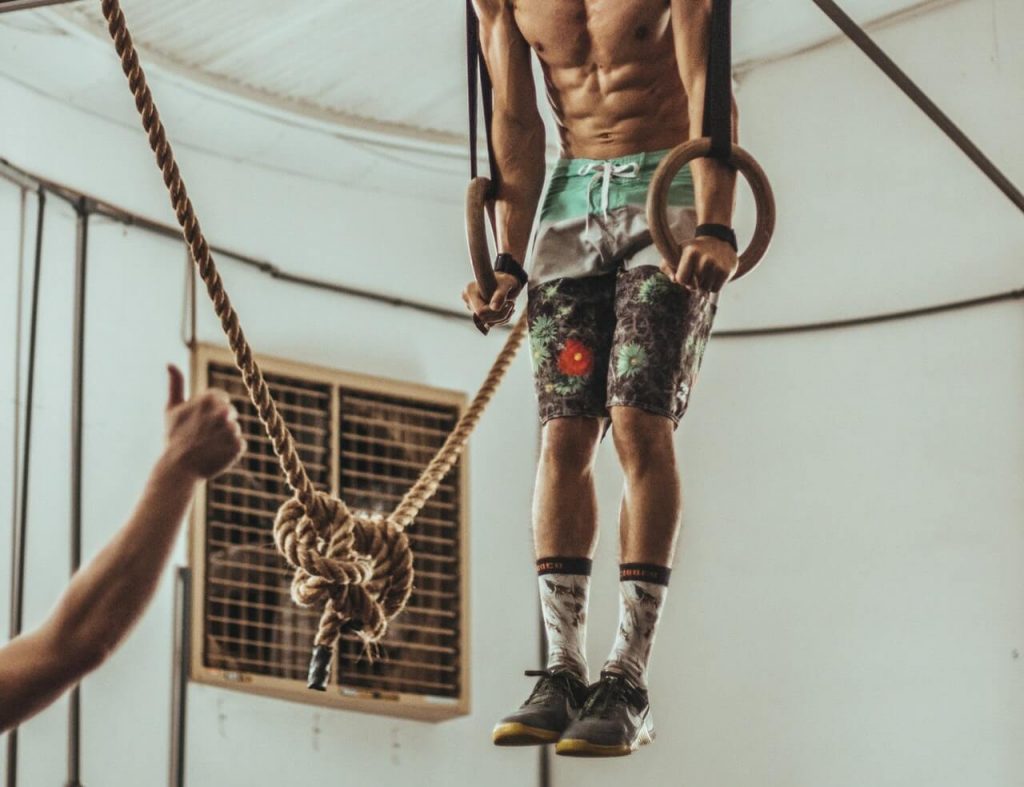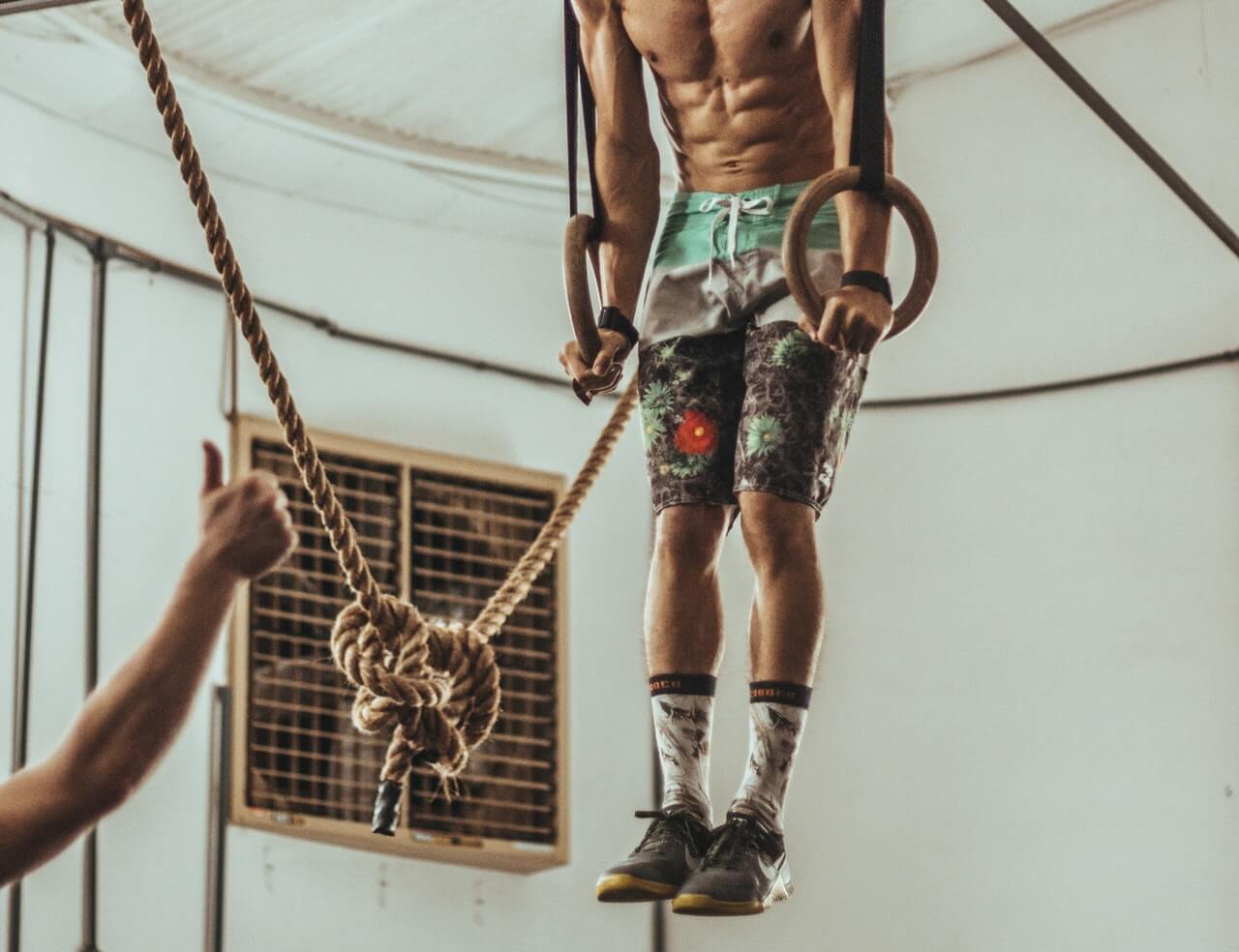 CrossFit Shorts "MUST Haves" to Make the List of Best CrossFit Shorts for Men
Flexible and moveable. They must allow you to move your legs, squat deeply and not restrict your movement. 4Way stretch fabric is best.
Fasten securely. Some shorts use Velcro, a drawstring, or an elastic waistband or a combo of these. I prefer an elastic waistband and drawstring as Velcro wears in the wash and can chafe skin, but if you chose a Velcro close, make sure the Velcro is concealed so it does not rub against your skin.
Long enough to keep you covered. Self explanatory, but some shorts are long, but have long side slits that may show more thigh than you intended. It all depends on what you are comfortable with.
Durable. CrossFit is hard on shorts. If you are lifting heavy weights, the knurl of the barbell may catch the fabric, and the constant bending can wear cheap fabric. The pressure from your torso during deadlifts may bust the fly of lesser shorts. As far as durability goes, you get what you pay for.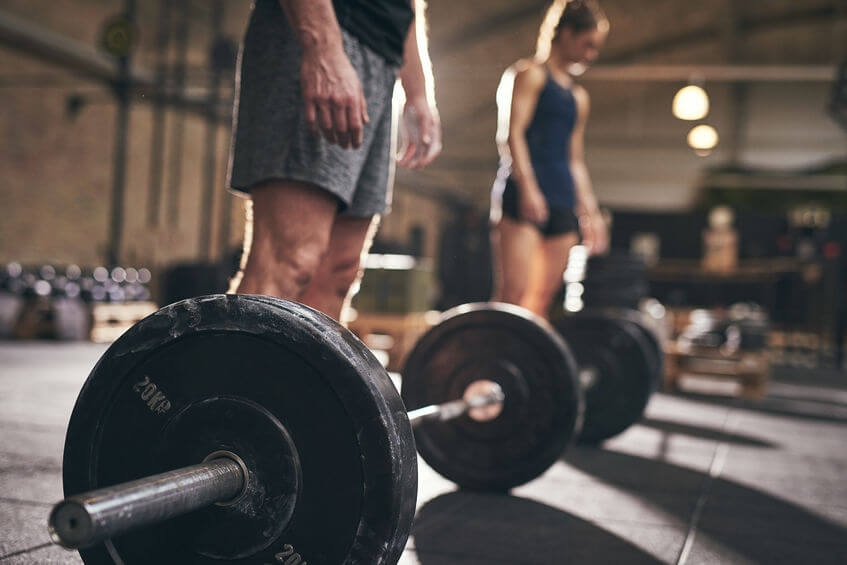 What Characteristics are Nice to Have on CrossFit Shorts
Pockets – some like pockets, others don't. Check out the pocket situation before you buy. Envision the weight of whatever you plan on storing and think about if it will get in the way during your routine. Ideally carrying nothing is best, but sometimes t is necessary.
Waterproof – If you sweat a lot, or plan to use the shorts for the water, you may want shorts that dry quickly.
Below I review 15 of the best CrossFit shorts for guys.
We also have a large list of the best workout clothes for men and women so be sure to check that out.
Top 15 Best Men's CrossFit Shorts for 2020
Reebok Men's Crossfit Super Nasty Speed Shorts
Review: These Comfortable and high quality Reebok shorts will not disappoint. They are made of a lightweight, water repellant material that fits in at the pool or gym, or wherever life takes you.
The elastic waistband, side vents and gusset make this one of the coziest shorts you will ever wear.
Pros
2 Side pockets.
Water repellent material takes you from the beach to the box, no problem.
10" inseam.
Cons
Takeaway
All day wear performance CrossFit shorts.
5.11 Tactical Men's Recon Vandal Shorts
Review: These 5.11 Vandal shorts are lightweight, breathe easy and have an ample 19" inseam for good coverage.
If you dislike a Velcro close, these do not have one, just the drawstring to hold them up. They tend to run large, so order a size down so they fit at the waist.
Pros
4 way stretch fabric.
Drawstring closure-no Velcro.
2 zippered pockets.
Cons
There feel insecure if being pulled on, think Martial arts or Mud runs.
Takeaway
Good CrossFit shorts for those who like longer style shorts.
Anthem Athletics RESILIENCE
Review: Anthem Athletics Resilience shorts are super light weight, made with quick drying moisture wicking fabric and sublimated graphics that will not peel.
They have no pockets, so if you don't like the extra fabric on account of pockets, these may be the best shorts for CrossFit workouts.
Pros
Velcro waistband plus drawstring close.
Slim fit cut.
4 way stretch fabric.
Cons
Run small, order one size up.
Takeaway
So light and just flexible enough you almost feel like you are finishing your WOD with no shorts on.
Epic MMA Gear WOD Shorts for Men
Review: What sets these Epic WOD shorts apart are the large leg openings, with an ample 28" of space to squat and deadlift, plus the smooth elastic waistband with drawstring close make them pretty comfortable.
They are narrower in the groin area and flare a bit at the legs to maintain agility and range of motion. Plus they have one pocket on the right. Nice for lifting WODS.
Pros
No Velcro, drawstring and elastic waist close.
Lightweight, some may say thin material.
4 way stretch fabric with 3" vent on the side.
Cons
Takeaway
Best workout shorts for CrossFit, especially for leg days or heavy lifting days.
Clinch Gear Performance Cross-Training Shorts
Review: Clinch Gear shorts are attractive, but not flashy, and comfortable to wear.
The material is thin, which some men like, they stretch at the sides and groin, but have no side vent slit.
They are Velcro only close with one strip up the fly and one across the waistband, and they stay very secure that way.
There is only one small waistband pocket on these, that will hold your keys and that is about it. Overall, comfortable and flexible.
Pros
Stretch panels at the sides and inseam/gusset for excellent mobility and freedom.
Double Velcro close system, no drawstring.
Small key size waistband pocket.
Cons
Velcro may wear out in the wash, be sure to close the fly before laundering.
Takeaway
Best men's CrossFit shorts as far as mobility goes.
Amrap Hybrid Men's Crossfit Shorts
Review: These AMRAP hybrid shorts are long, wide at the leg opening and narrower in the waist and groin area.
They are designed specifically for CrossFit, with stretch fabric and plenty of room to bend your legs, without being baggy and awkward at the waist.
They weigh a mere 6 oz and will not hold you back. They are also very high quality shorts you can expect to wear for years, no flimsy material here.
Pros
4 way stretch fabric, plus 3" side vent slit for mobility.
Small internal pocket for keys.
Three way close, with drawstring and Velcro.
Cons
Not available in larger sizes.
Takeaway
Sturdy and serviceable pair of CrossFit Shorts.
Reebok Cross Fit Speedwick Shorts
Review: These Reebok CrossFit shorts are made from 4 way stretch fabric and sit low. They are very comfortable and high quality CrossFit shorts that will not bunch up as you squat or jump.
The speedwick material keeps you cool and dry and the drawstring plus stretch waistband means the shorts will stay secure.
They have an attractive slim fit, even through the legs and the hem falls a little lower than mid-thigh, so mobility is not a problem.
Pros
Fast drying moisture wicking speedwick material.
Low rise shorts.
Elastic waist plus drawstring.
Cons
May be too short for tall guys.
Takeaway
High quality no nonsense pair of CrossFit shorts.
Under Armour Men's Raid 10
Review: These Under Armour Raid shorts are roomier and baggier than most in this list, for the man who wants extreme comfort.
They sport both a drawstring and an elastic waist, so they allow for some adjustment in the waist. These shorts are great for the gym or casual wear.
Pros
Drawstring plus elastic waist.
2 side pockets.
Made from Anti odor and sweat wicking technology fabric.
Cons
The material moves easily, causing whatever is in your pockets to jostle around.
Takeaway
One of under Armour's most popular gym shorts because they are comfortable and functional.
WarriorXGear Spartan Pro Training Short
Review: These warrior shorts are on the long side, 21" from waist to hem, for guys who need a little more coverage. They are attractive and quite durable, they even hold up in muddy wet conditions.
They shed water easily and will not weight you down. They have just the right amount of stretch to give you mobility, without being flimsy in the slightest.
Pros
Two pockets, one front pocket and one side pocket.
4 way stretch fabric with side vents for ease of movement.
Drawstring plus Velcro fly closure.
Cons
Runs small, order a size up.
Takeaway
Perfect for mud runs, OCR races and CrossFit.
Pro WOD Performance Shorts
Review: These shorts are heavy duty and long, about knee length. They will stand up to abuse and stay put thanks to the drawstring and Velcro close.
These shorts have no pockets, so there is nothing extra to weigh you down.
Pros
4 way stretch fabric, 3 " side slits for movement.
Stay secure with Velcro and drawstring, even if you are dragging yourself through the mud.
High quality durable fabric that withstands punishment.
Cons
Snug in the thigh and bum area.
Takeaway
Best CrossFit shorts for those who abuse their gym clothes.
Anthem Athletics DEFIANCE
Review: Here is a pair of CrossFit shorts for men who like the mid thigh length style. They have a Velcro and drawstring closure, with a fold over Velcro panel that prevents the annoying Velcro chaffing on your stomach.
These shorts have no pockets, and small side vents, offering freedom of movement from squats to kicks, these shorts will not hold you back.
Pros
Mid thigh length.
Velcro plus drawstring close for security.
Stretch panel gusset for maximum mobility.
Cons
Takeaway
You put in the time on leg day and these shorts will allow you to show off your hard work.
Elite Sports Black Jack Series Shorts
Review: These low rise, long Elite Sports Jack series shorts make excellent CrossFit shorts because they have a Velcro and drawstring close that keeps them up, no matter what WOD is on the menu.
Plus the Velcro is the fold-over style so it will not rub against your stomach and cause irritation.
The best part? They are offered at a great price.
Pros
Knee length, good coverage.
Made with sweat wicking anti microbial fabric.
Great price.
Cons
Side vents cause shorts to ride up, so maybe wear compression shorts underneath.
Takeaway
Comfortable and high quality, best CrossFit shorts 2020 for cheap.
OPTIMAL HUMAN Men's Crossfit WOD Shorts
Review: These Optimal Human WOD shorts are designed with three pockets, to are zippered side pockets that hold your phone flush to your thigh so you can listen to tunes or keep your phone nearby for tracking.
There is also a smaller inner key pocket. These shorts are large and roomy, with a longish inseam.
Pros
Elastic plus drawstring waist.
2 large deep zippered vertical pockets that can hold large cell phones.
4 Way stretch material.
Cons
Takeaway
Long and roomy, ideal for bigger guys, with enough pockets for everything you need.
WOD Warrior Shorts - WW 3.0
Review: The WOD warrior 3.0 CrossFit shorts have a double Velcro plus drawstring close for a secure fit.
These shorts are stylish yet simple and they have a reasonable price so they will make a great pair to throw into the rotation.
Pros
Large leg openings, for ease of movement and to accommodate larger men.
Velcro close pocket for phone.
Side slits in the legs for lunges, squats, etc.
Cons
Takeaway
Simple, sharp looking WOD shorts at a good price.
Under Armour Men's HeatGear Armour Compression Shorts
Review: Under Armour makes these popular compression shorts in both a long and short style so you can choose what suits you best.
They are made with cooling "heatgear" fabric and incorporate both sweat wicking and anti microbial technology because the last thing you want near your skin is moisture and microbes.
These make an excellent base layer for traditional CrossFit shorts.
Pros
9" inseam for the long style.
Mid level compression.
Wide flat roll free waistband.
Cons
Heather grey color feels rougher than the other colors.
Takeaway
Best compression shorts for CrossFit to keep your workouts chafe free.
Compression shorts are a great supplement to CrossFit shorts. We have an entire list of the best compression tights here.
This concludes my list of the best CrossFit shorts for men.
My favorite, if I had to choose, would be the Anthem Athletics RESILIENCE
Because the fabric dries quickly, they have no pockets, and are a slim fit style.
Let me know in the comments below what YOUR favorite shorts are for CrossFit, Mud runs, OCR or whatever Spartan sport you are into.