13 Best Elevation Training Masks for High Altitude Workouts & Reviews 2021
Have you seen folks at the gym or on the track sporting these intimidating black masks lately?
You may be wondering what's up. Was there a new strain of bird flu you did not hear about making the rounds?
| Picture | Best Elevation Training Masks | Our Rating | Available |
| --- | --- | --- | --- |
| | Training Mask 3.0 | | |
| | GO4FIT Workout Mask | | |
| | Sparthos Workout Mask | | |
| | Elevation Training Mask 2.0 | | |
| | TEC Workout Oxygen Mask | | |
What Gives?
To ease your mind, there is no new epidemic. These people are trying to improve their fitness.
These masks are high altitude training masks, also known as elevation training masks or resistance training masks, and they are all the rage with the fitness set today.
So you wear them at high altitude?
No, actually. These training masks are designed to mimic conditions at high altitude.
The Lowdown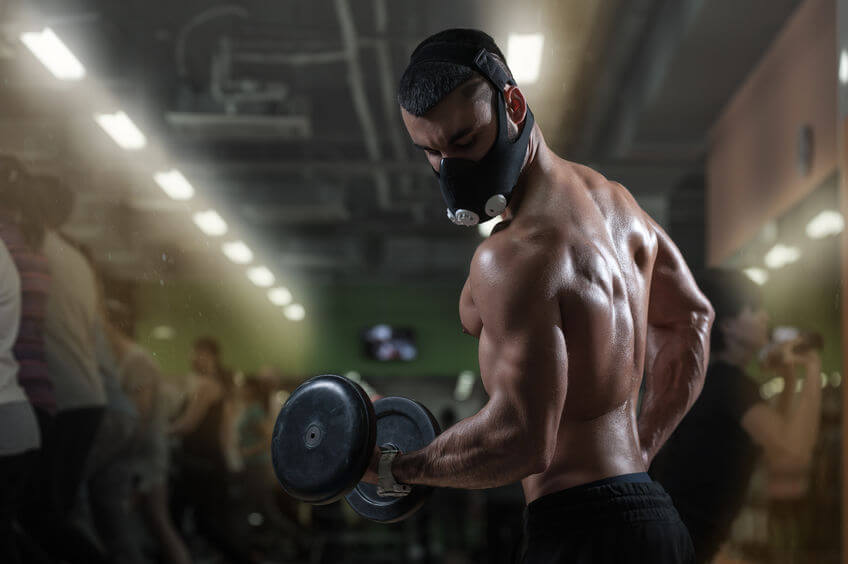 We will look at what these masks are, how they work, and if there is any real science to back up their use.
We will also look at what one doctor has to say, and give you our opinion on the 13 best masks available.
What's the Big Deal About High Elevation?
Exercise at high altitudes or elevations causes your body to adapt to the lower barometric pressure of oxygen in the atmosphere at high altitudes.
High altitudes increase your oxygen transport capacity, so that when you come back down to lower altitudes, your capacity outpaces your body's need for oxygen, for a time.
High altitudes stimulate red blood cell production and the formation of blood vessels.
How do Altitude Training Masks Work?
Makers of simulation altitude training masks seek to replicate the conditions found at higher elevations via a mechanism called hypoxemia.
Hypoxemia is a state of low oxygen in the blood. It is associated with high altitude, among other conditions.
These masks induce hypoxemia by breathing or re-breathing the air that has accumulated in the mask.
Since this air has already been in your lungs, it is lower in oxygen, thus hypothetically simulating the conditions at high altitude.
Hypoxic conditions stimulate the kidneys to produce erythropoietin, which causes the body to make red blood cells (resource). Increasing RBC count increases oxygen capacity which correlates with improved VO2 and endurance at low altitudes.
Well, this is all true for actual high altitudes, but these resistance training masks have not been shown to increase RBC count. BUT, that does not mean they have no utility.
Read on to find out more.
Can an Elevation Training Mask Boost Your Fitness?
These altitude simulation masks are used by athletes because altitude training and respiratory muscle training are believed to improve the performance of athletes.
Since the 60's athletes have been using altitude training to improve performance, a trend that started with the 1968 Olympics. Since then some athletes have worked to improve performance by living in altitudes above 2500 meters, and training at lower altitudes, below 1250 (resource).
This gave the athletes the benefit of altitude acclimatization and improved their VO2Max and aerobic capacity at sea level.
So this applies to Elevation training masks too, right?
Yes, but it is important to understand how they work.
These masks do not replicate high altitude perfectly, but they still confer several of the same benefits of high altitude training.
What does Science Say? Are They Legit, or Just a Scam?
It is complicated. We are going to get our science on, so beware.
Researchers of this new 2006 study in the Journal of sports medicine confirm that high elevation masks, or Elevation Training Masks (ETMs) do not completely mimic high altitude conditions.
What ETMs DO increase is ventilatory threshold (VT) Power output at ventilatory threshold, respiratory compensation threshold (RCT), and Power Output at respiratory compensation threshold (resource).
So what does all this mean?
Ventilatory threshold (VT) is the point during exercise where ventilation aka breathing, occurs at a rate faster than VO2.
What this means:
The fitter someone is, the higher their ventilatory threshold is naturally. Think of the out of shape person who gets winded easily, and you will understand the concept.
A fit person has a higher threshold, and using the mask also increases the VT.
Respiratory Compensation threshold RCT also known as RCP Respiratory Compensation Point (RCP) is the point, or threshold in exercise where "ventilation starts becoming excessive with respect to carbon dioxide output."
What this means:
And "presence of a clear RCP implies a pretty maximal effort by the subject" it is believed that because these elevation training masks can increase the threshold, they can increase max power output.
The Verdict
According to the researchers, the results are clear:
The relatively large improvements in VT, PO at VT, RCT, and PO at RCT while wearing the mask could have very significant performance implications."
What do Doctors Say?
This Sports Medicine Doctor has something to say about the masks in this short clip.
What to Look for Before Deciding on a Mask?
Resistance Levels
The best elevation training mask ETM's come with adjustable resistance levels. These levels correspond to differing altitudes. Most masks have 4.6,8 or even 16 different "altitude" adjustments.
As an example, the Training Mask 2.0 has 6 settings of 3000, 6000, 9000, 12000, 15000, and 18000 meters.
The higher the setting, the greater the resistance of air flow.
Thickness of Material
This has more to do with comfort than anything. The new training mask 3.0 has a very thin material, whereas the Training mask 2.0 is a bit thicker.
Many athletes find the new 3.0 training mask more comfortable, and we think the 3.0 is the best elevation training mask available
Composition
Some masks use neoprene, nylon, medical grade silicone and rubber.
With these masks, the adage "you get what you pay for" applies, so buy the best quality mask you can afford.
Fit
This is an area where less expensive masks do not deliver. They fit of the mask must be good, in order to cause a barrier so air will not escape, otherwise, the mask will not perform its intended function.
Some masks use two straps, while some have only one. Some masks also have Velcro adjusters to get a better fit.
Elevation Training Mask FAQs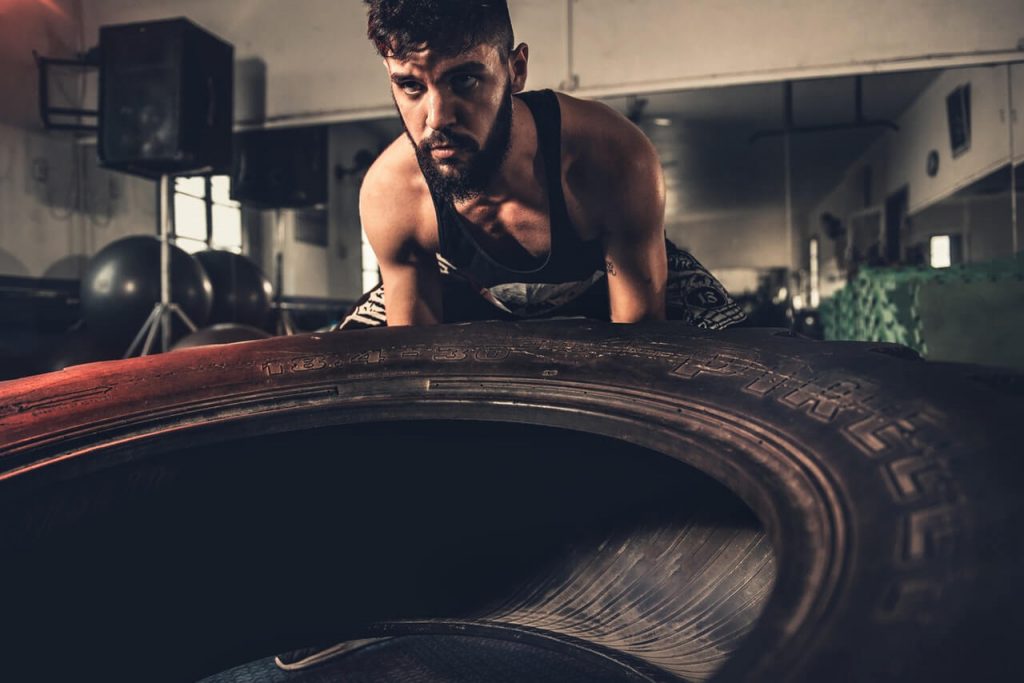 Do Altitude Training Masks Actually Simulate High Altitude Training?
High altitudes are known to have less available oxygen in the air, and in theory, using one of these masks restricts oxygen, because it restricts air intake, so that is why advertisers say they mimic altitude.
Altitude training masks most likely act more like a respiratory muscle training device. They do not precisely mimic the conditions of high altitude.
You can think of these altitude training masks as barbells for your lungs, because they are targeted to work the lung muscles by restricting air and making it harder to inhale.
It should be noted that these elevation masks to not mimic the change in pressure that comes with higher altitudes either, which does affect performance.
Are Elevations Masks Unisex? Can Elevation Training Masks be Worn by Women?
Yes, all masks are unisex and can be worn by either men or women. Just be sure to check the size chart and be aware that size is sometimes based on weight of the athlete.
Most masks fit athletes between 120 lbs and 230 lbs of either sex.
Do Elevation Masks Increase Your Lung Capacity?
Elevation training does not increase lung capacity, but instead increased lung capacity used. When you breathe, you use about 15 % capacity.
But…
When you train with an elevation mask, you can increase the amount of lung capacity you use, over time.
Why Should I Use Elevation Training Masks When I Train?
Elevation masks train the respiratory muscles. When you exercise, your body demands more oxygen.
Because we need more oxygen when we exercise, we need to breathe deeper and take in more oxygen. In order to do this, we use our respiratory muscles.
When we train our respiratory muscles to be stronger it becomes easier to take in oxygen.
Of course, while we have the mask on, our breathing is restricted and taking in oxygen becomes more difficult. You cannot expect to see the increased performance while wearing the mask.
The benefit comes once the mask is off.
TOP 13 Best Elevation Training Mask Reviews 2021
Workout Mask 3.0 by Training Mask
Review: This is the latest model elevation training mask by Training Mask. It has a unique look and appears more Darth Vader like than previous models.
Pros
Has one SIMPLE adjustment dial under the front grill.
Fresh Look.
Made in the USA.
4 resistance levels.
Lighter mesh than the 2.0.
Elastomer in mouth/nose piece of the mouth create gentle, natural recoil for comfortable breathing.
Cons
The strap is not as adjustable as it could be and tends to have trouble with smaller or larger frames (e.g. petite women).
Takeaway
The new mask has a great look and sleek packaging, and delivers all the functionality of the previous model. The best training mask. Period.
Review: This Phantom mask is made from the highest quality materials, but also sports one of the highest price tags.
Pros
4 levels of resistance.
Medical grade silicone and anatomically designed sleeve.
Available in three sizes.
Cons
Takeaway
Made with the highest quality materials available and all the features you expect. Among the best high altitude training mask available.
Elevation Training Mask 2.0
Review: The 2.0 from Training Mask is popular for a reason, it functions as advertised and fits well.
Pros
Neoprene sleeve.
6 valves on 3 pairs to adjust resistance level 3000, 6000, 9000, 12000, 15000, and 18000 feet.
Trusted brand.
Cons
Material is thicker than the newer model 3.0.
More difficult to adjust than newer model.
Takeaway
One of the original and best high altitude training masks, made by a pioneer in elevation training masks.
Review: This mask claims to have 16 levels of adjustment. It is made from nylon and medical grade silicone, and is budget friendly.
It fits well, creates a nice seal and is washable.
Pros
Accessible price.
16 levels of adjustment, can be adjusted while worn.
Medical grade silicone.
Available in three sizes.
Cons
Lower quality than the similar looking phantom mask, but lower price as well.
Takeaway
This mask is nearly identical looks wise to the phantom mask, and is half the price.
Review: This maker is relatively new on the market but users seem to like the mid-ranged price brand and think it is the best altitude training mask.
Pros
16 resistance levels.
3 sizes available.
Adjustment done with one valve, can be adjusted while using.
Cons
Large profile, sits far out in front of the face.
Takeaway
A decent altitude training mask with a wide range of adjustment available.
Review: The 24 different resistance levels are what set this mask apart from others. The sleeve is washable and no slip so it will not move and slide as you work out – even if you sweat a lot.
This mask has an adjustable Velcro close in the back so you can get the perfect fit and they include two valves in the pack so you have an extra.
Pros
Washable sleeve.
Includes 2 silicone valves.
24 resistance levels.
Cons
Arrives in a bag instead of a box, like others.
Takeaway
Budget priced, best training mask for the buck!
Review: The FDBro altitude training mask fits snug and stays cool thanks to the nylon polymer sleeve with is very light and cooling.
The mask also incorporated high quality medical grade silicone to create a good seal that allows optimal respiratory training.
This mask offers 6 levels of resistance from 1600 ft. altitude simulation all the way up to 20,000 ft. altitude simulation for advanced training.
Pros
Uses medical grade silicone.
Includes quality zippered carry case.
Lightweight, cooling nylon polymer sleeve.
Cons
Adjustment strap is a bit short.
Takeaway
Quality training mask that will not get hot, at half the price.
Review: The Arsene mask features 16 levels of adjustment, has a removable, washable sleeve, and a silicone body that is shaped to fit well.
The mask is extremely lightweight and has a two valve system for increased CO2 resistance. Includes two extra valves and instructions on how to use.
Pros
16 Resistance levels.
2 Valve system increases CO2 Resistance.
Washable sleeve.
Cons
No box or hard carry case, only comes with a travel bag.
Takeaway
Adjustable and comfortable training mask.
Review: The Fitgame Fitness mask 3.0 has 24 levels of resistance available to completely customize your high altitude training regime.
The mask is very light weight and fits any face. The manufacturers prove their attention to detail with extras like a carry box and two extra valves so you can replace them as needed.
The price is right too, as it is one of the more economical masks out there.
Pros
24 resistance levels.
Includes a travel carry box.
Very affordable.
Cons
Changing valves is a challenge.
Takeaway
Best training mask for running in the budget price range.
Vikingstrength Training Workout Mask
Review: Viking strength altitude training masks allow you to simulate altitudes of up to 18,000 feet without leaving sea level.
This affordably priced training mask includes a few extras too.
The mask comes with extra flux valves, a user manual and a travel carry bag. The mask fits great and seals well, even over a beard, which is not something all training masks do.
Pros
16 levels of adjustment from 2000 ft. stimulation to 18,000 foot stimulation.
Includes replacement valves and carry bag.
Low price.
Cons
Does not include box or hard carry shell, only has the travel bag.
Takeaway
Looking for the best training mask at the best price? This is it!
Review: The TEC Workout Oxygen Mask is made with medical silicone. The mask comes equipped with extras like a hard shell storage case, a box, extra valves, and a detailed use manual, so you get a lot for what you pay.
The mask is able to mimic altitudes of up to 18,000 feet via air flow restriction and makes a great training tool to increase your fitness.
Pros
Includes quality hard shell zippered carry case.
Allows adjustment through 16 breathing levels.
Includes additional flux valves.
Cons
Left air entry hole ships without the flux valve installed, so you must install it.
Takeaway
A sturdy comfortable mask with great packaging and carry case, an excellent value.
Review: Take your training from 1000 ft. altitude simulation all the way up to 18,000 ft. simulation with the Go4Fit training mask.
This mask includes a hard carry case and 5 adjustable valves to get just the level of breathing resistance you need to strengthen your lungs.
Pros
Includes hard shell carry case.
Up to 24 breathing levels via 5 adjustable valves.
Mask strap/sleeve is washable.
Cons
The included valves are not marked with their resistance.
Takeaway
This mask is as good as the top brand at half the price. My choice for best elevation training mask in 2021!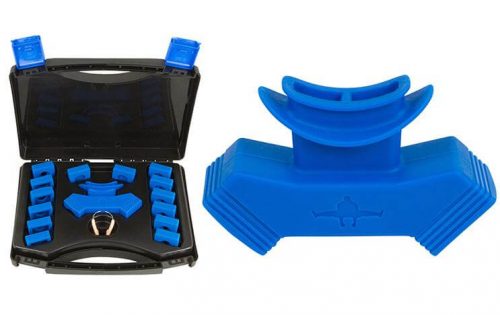 Review: This BAS Rutten is an O2 trainer alternative to an altitude training mask. Unlike the mask, you hold the piece in your mouth as you exercise.
It can also be used while you are relaxing, working or watching TV to train anytime. You adjust the airflow by switching out any of the several included screens which are very easy to change.
My favorite thing about this O2 trainer is how easy it is to use, you just pop it in and pop it out when you are done, need to talk or drink water.
Pros
Many Airflow restriction screen options included.
Hard shell carry case keeps kit organized.
No need to fuss with a sleeve that goes over your head – just put the O2 trainer in your mouth.
Cons
Takeaway
Easy and convenient to use air flow restriction O2 trainer.
In light of the new research done on the ETMs, we are curious to hear your thoughts and experiences? Do you think these masks are a passing fad or legit performance gear?
Drop us a line and let us know.
Don't forget to sign up for the newsletter. Your subscription gets you access to exclusive guides and content, plus you will be notified when new gear reviews come out.

Latest posts by Michael DuBoff
(see all)