Best Energy Bars for Runners – TOP 15 Power & Protein Bars of 2023
You run for miles and you start to feel low on energy. The best energy bars for runners are here to help.
But are these energy bars for runners really good?
There is no doubt that running impacts your body more than you would expect. If you are a long distance runner, you know that your entire body can suffer when you don't eat right.
Even more:
Low levels of energy can actually impact your mental state as well. You might not be as motivated to continue running when you lack the boost you need.
But you cannot eat a sandwich while running. You can also carry only small items in most pockets. It is why good energy bars for runners is hard to match.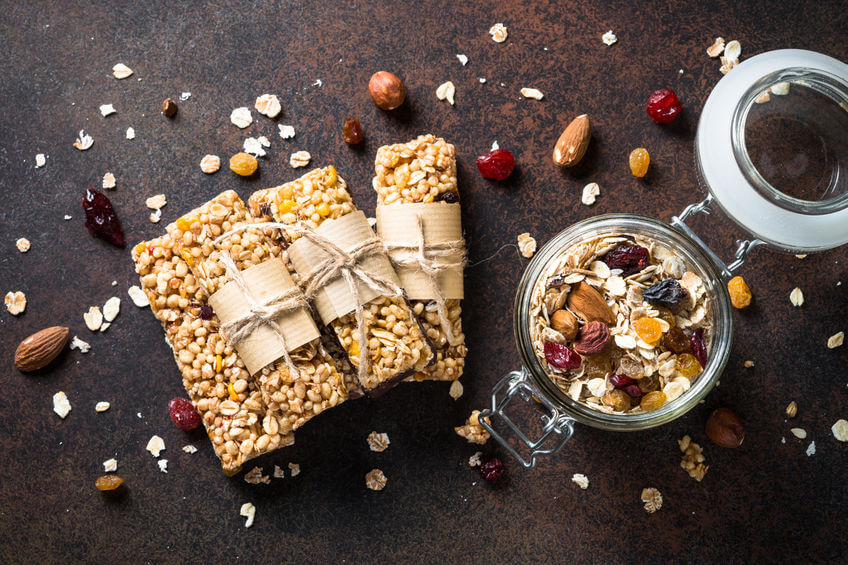 Your Guide to The Best Energy Bars for Runners
Energy bars need to be quick to absorb. They also need to give you energy. It is why they come with higher amounts of carbohydrates than regular protein bars.
But the quality of the ingredients is just as important as their source and quantity.
So what can you expect in an energy bar?
Carbohydrates
Carbohydrates are the quickest source of energy for your body. Runners know the struggle they have when it comes to keeping their bodies in good shape.
Long distance runners suffer the most. They burn the glucose in the blood which comes from carbs and they can also burn muscle as a result of no more energy.
However…
Not all carbs are created equal. An organic source of carbs such as oatmeal can be a great source of instant energy.
They are quick to digest and they can keep you going when you don't really feel like running anymore.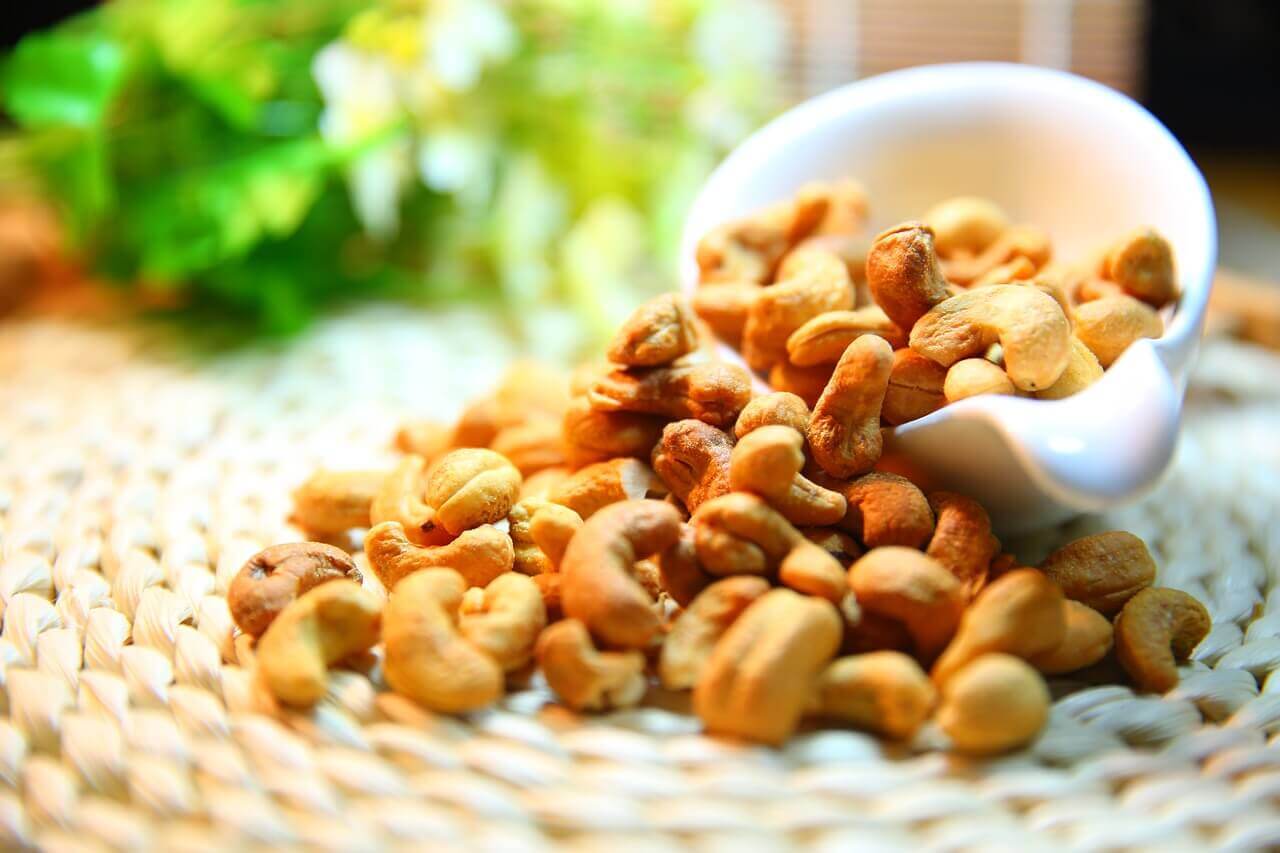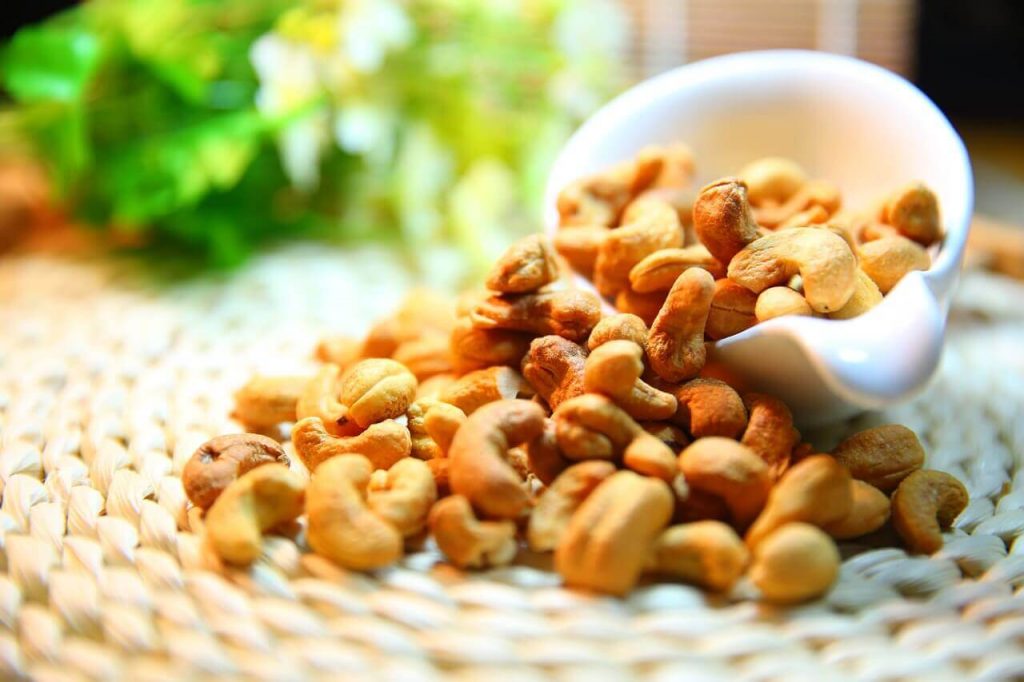 Protein
When you need the best energy bars for runners, you will often find protein among the most important ingredients.
Protein comes from different sources and it can be one of the ingredients which keep you full for longer.
But protein also prevents muscle breakdown and it can be one of the nutrients which are prioritized by runners.
Protein bars have never been so popular and it is not all about marketing when it comes to running nutrition.
Research on the Importance of Protein for Runners
A 2016 study shows that protein is crucial for runners, especially those who run considerable distances.
While the amount of required daily protein varies from person to person and from male to female runners, it is clear that it cannot be replaced.
Fats
Certain healthy fats are recommended for runners. If you are running multiple times per week, healthy fats can help balance hormone levels.
At the same time, the fats can be recommended when it comes to joint health and mobility, which is considerably impacted while running.
Good sources of fat include avocado, salmon or various nuts and seeds. It is why you will often see these foods in energy bars or protein bars.
Minerals
Often forgotten by the beginner runner, minerals are crucial for your body. They are often added to energy bars and while they do not increase energy directly, they play a role in supporting proper muscle biomechanics.
Minerals can be found in various foods. It is why you should also ensure you actually adhere to a healthy diet which is balanced and which includes plenty of fruits and vegetables.
Fiber
Most energy bars also include fiber. It helps your digestive system work at normal parameters and it also plays a role in keeping you full for longer.
Certain bars such as those made with oats are particularly high in fiber.
So if you are a fan of running after a quick snack, such a protein bar can be a great solution to keep food cravings away.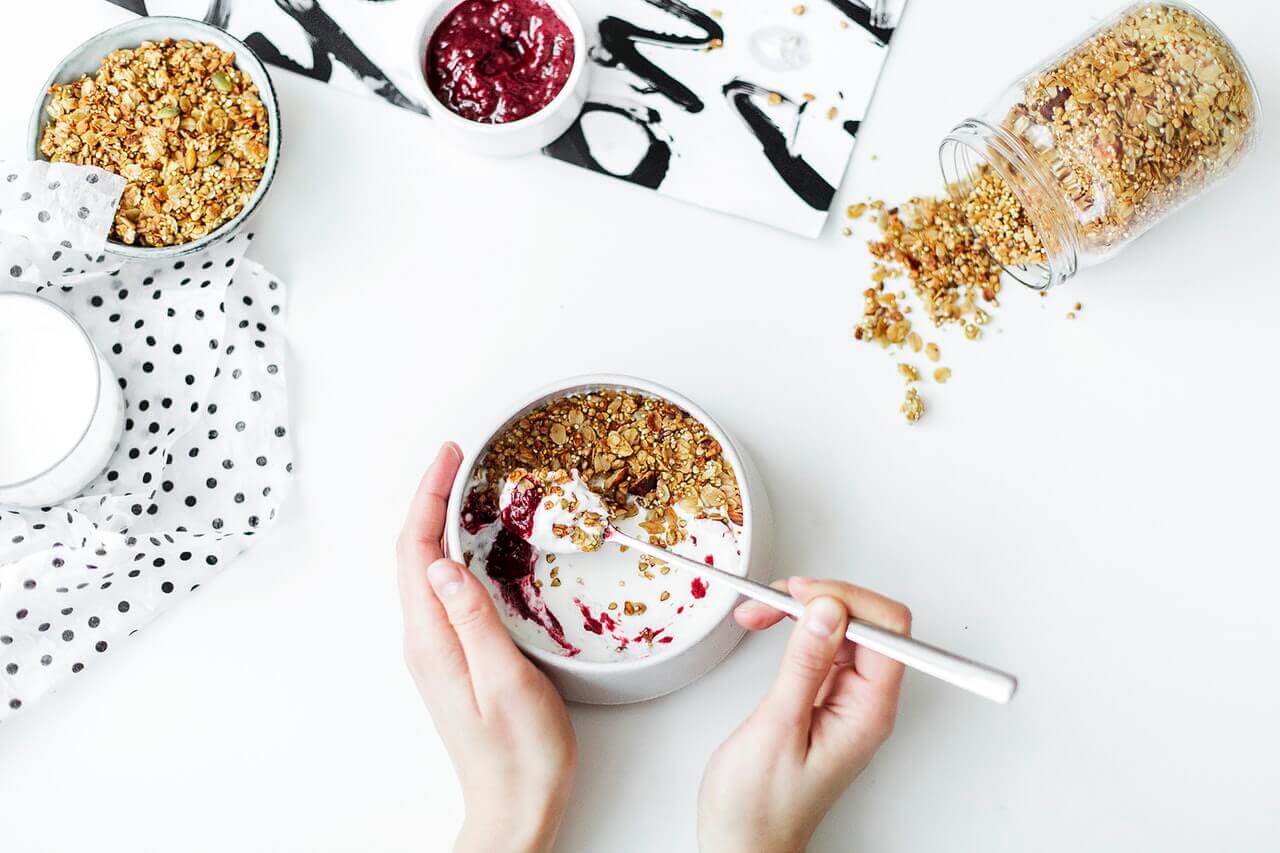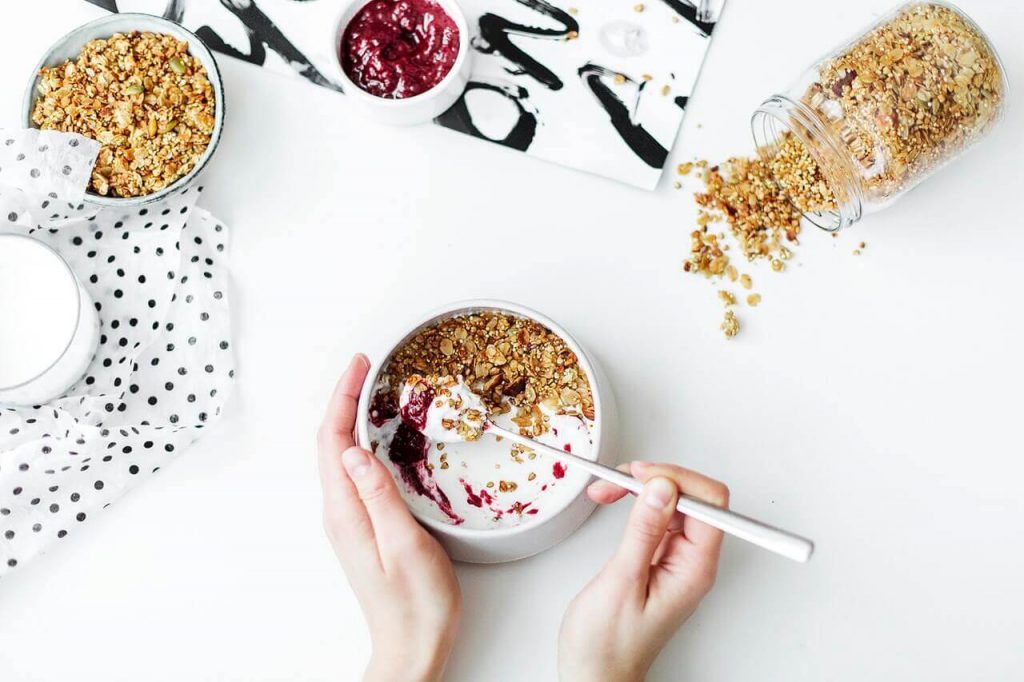 Sugar
Lastly, sugar is one of the much-debated topics around energy bars. There are many types of sugar which can be used in these bars.
Natural sugars can be a good source of energy. It is why bars made with cashews or other fruit can come with an added sugar boost, which improves your energy output.
15 Best Energy Bars for Runners – The Top Picks Only
Now that you know energy bars can help, you might be thinking about the best power bars for runners. There are hundreds of options on the market.
But which is the best?
One way to see which energy bars you like the most is to simply try multiple products. You can assess how you feel after a few days. You can start with the following products:
LÄRABAR Peanut Butter Chocolate Chip, Gluten Free Fruit & Nut Bar, 16 Ct
HEALTHY SNACKING: With 100% real ingredients and no artificial sweeteners, you can Raise A Bar to what you love! Larabar makes simple healthy snacks you can feel good about eating
MADE FROM 4 SIMPLE INGREDIENTS: Larabar Peanut Butter Chocolate Chip is made from just 4 simple ingredients: dates, peanuts, chocolate chips and sea salt
PLANT BASED CLEAN EATING MADE SIMPLE: Vegan, Gluten Free, Dairy Free, Kosher, and Non-GMO
HEALTHY INDULGENCE: Conveniently wrapped and great for packing on the go, Larabar is perfect for anything from a morning treat to an afternoon snack
CONTAINS: 1.6 oz Bars, 16 Ct
Review: Made with dates, peanuts, and chocolate chips, the bar is recommended for its small number of ingredients. But it comes with 210 calories per bar. It is enough to keep you running for longer.
At the same time, it contains 12 grams of fats which can be used for energy. The bar also comes with protein and 23 grams of carbohydrates which is a perfect bar for runners.
Pros
23 grams of carbs.
Contains Fair Trade Certified chocolate chips.
Sodium and potassium.
Cons
Takeaway
The bars are one of the best nutrition bars for runners, specifically long-distance runners due to their high carbs content.
Oatmega Nutritional Chocolate Peanut Crisp Bar with Protein
Review: Made with grass-fed whey protein, the bar is among the recommended products for active people. Runners can consider it for its organic ingredients such as the tapioca syrup or the organic sunflower oil.
These ingredients are a good source of Omega 3 fatty acids.
But each bar comes with 14 grams of protein and with 21 grams of carbs and it represents a real solution if you need more energy or if you simply want to boost your daily protein intake.
Pros
Organic ingredients.
Made with grass-fed whey protein.
Includes Omega 3 fatty acids.
Cons
Not the highest in protein.
Takeaway
If you want the best energy protein bars for runners, the bars are right for you as they only use grass-fed whey.
Cliff KIT's Organic Fruit and Nut Bar
Review: Made with dark chocolate and almonds, the bar is one of the most delicious treats you can consider on the days you run and even on rest days.
With an impressive 25 grams of carbs, you should, however, be active on rest days as it can be high in calories.
The bar is not high in protein and it is why it should not be compared to protein bars, as its name suggests. With low amounts of sodium and iron, the bar is recommended for proper muscle function.
Pros
25 grams of carbs.
Tasty dark chocolate aroma.
A small number of ingredients.
Cons
Takeaway
If you have a sweet tooth, the dark chocolate aroma of the bars might make you addicted to these products.
KIND Bars Dark Chocolate Nuts & Sea Salt
Sale
KIND Bars, Dark Chocolate Nuts and Sea Salt, Healthy Snacks, Gluten Free, Low Sugar, 6g Protein, 12 Count
Contains 12 (1.4 oz) KIND Dark Chocolate Nuts & Sea Salt bars
NUTRITIONALLY DENSE- KIND bars lead with heart-healthy almonds as the #1 ingredient, providing you the nutrition your body needs with a delicious and satisfying crunch
PACKED WITH GOODNESS- These bars are gluten-free with 6 grams of protein, 5 grams of sugar, and are a great source of healthy fibers
WELL BALANCED- These KIND bars have a low glycemic index, to better manage and improve blood sugar levels
INDULGE- Made with the highest quality non-genetically modified ingredients to ensure our bars not only taste great, but are kind to your body
Review: These simple bars represent one of the simplest and healthiest solutions you can consider. Available in packs of 12, the bars are also budget-friendly.
At the same time, they are low on trans fats which make them a recommended solution for a low-calorie intake.
They are made following a simple recipe. Using Brazilian nuts, the bars are sprinkled with sea salt and they are then glazed with dark chocolate.
The simple taste makes them an attractive solution for many runners and active people.
Pros
Best-seller from KIND Bars.
Simple recipe.
Low on trans fats.
Cons
May lead to water retention.
Takeaway
These will be one of the best protein bars for runners if you're looking for simple products as they come with a small number of ingredients.
Clif Mojo Sweet and Salty Bars
CLIF MOJO - Sweet and Salty Trail Mix Bar - Folk Revival Peanut Butter Pretzel - (1.6 Ounce Snack Bar, 12 Count)
CLIF MOJO Folk Revival Peanut Butter Pretzel Salty Sweet Bar honors the sights, sounds, and stories of this great land. Led by creamy peanut butter and crunchy pretzel pieces, this tasty bar delivers straight-ahead, folksy goodness.
GIVE SNACK TIME A REMIX: No more boring bars. MOJO brings bold, unexpected flavors and textures to snacking with high-quality, nutritious, non-GMO ingredients.
BOLD, UNEXPECTED FLAVORS: Mix it up in a whole new way with a little sizzle of sriracha, a pinch of chipotle pepper, the sweet, smooth flavor of salted caramel, or crunchy pretzel pieces in creamy peanut butter.
REAL, RECOGNIZABLE FOODS: Chew on a blend of high-quality ingredients like organic nuts, grains, and seeds.
SALTY AND SWEET: The perfect amount of salty seasoning for a crave-worthy snack that always strikes the right note.
Review: Made with peanut butter and pretzels, the bars are a simple solution for people with a sweet tooth. They come with 9 grams of protein and they can be recommended for runners.
Made with no-GMO ingredients, they can also be consumed in the long-term with no side effects.
However, they come with plenty of other sweeteners which might not make them the best solution if you don't like sugar.
On the other hand, these ingredients can provide a good source of energy and you can consume the bar prior to running for that extra motivation and boost of energy.
Pros
9 grams of protein.
Non-GMO ingredients.
Easy on the stomach.
Cons
Not the most delicious bar.
Takeaway
The Mojo is recommended for runners who want extra energy with some protein for muscle nutrition.
SoLo Gi Energy Bar Chocolate Charger
Review: If you are looking for a low glycemic index bar, the Gy Energy solution form SoLo represents an interesting option. It is made with mostly natural ingredients and it can be among the solutions which you consider for a boost of energy.
There are 11 grams of protein and 26 grams of carbs in each bar. Comparing it to the average bar, it comes with a higher amount of protein while maintaining high levels of carbs.
It can be considered by serious runners who want to supplement their diet with extra nutrition on the go.
Pros
Comes with vitamins.
Includes minerals.
High in protein.
Cons
Takeaway
The bars are recommended for their higher protein content compared to what you can find on the market.
Review: A quick healthy snack is hard to match. If you want a tasty peanut solution, the Mini Bars come with a combination of 20 other superfoods for extra energy.
You also need to take into account that their size is considerably smaller when compared to a normal protein or energy bar. It is why each Mini Bar comes with 5 grams of protein.
But the caloric index is still quite high. With 100 calories per Mini Bar, it is a solution for a quick source of energy.
Pros
5 grams of protein.
100 calories per bar.
Made with 20 superfoods.
Cons
Takeaway
If you are always counting calories when you want to lose weight, these bars are recommended for you.
The GFB Gluten Free Protein Bar
The Gluten Free Brothers – Oatmeal Raisin Snack Bars - Gluten Free Protein Bars – Non GMO, Soy Free, Dairy Free, Vegan – Plant Based Protein Bars, 2.05 Oz (12 Count)
CLASSIC OATMEAL RAISIN SNACK BARS: If you're craving the taste of a comforting cookie, our Oatmeal Raisin vegan protein bars will take you right back to grandma's kitchen. Gluten free oats, plump raisins and a hint of cinnamon in a soft, chewy bar.
GLUTEN FREE: The Gluten Free Brothers range of good for you snacks are free from gluten but full of great flavor. These protein bars are also soy free, dairy free, egg free, wheat free, lactose free, trans fat free and cholesterol free.
GOOD STUFF + PROTEIN: Our delicious vegan snacks are packed with the best tasting primarily organic ingredients to support healthy nutrition plus plant based protein to keep you going strong all day long.
SATISFYING, CERTIFIED SNACKING: The GFB protein snacks are certified gluten free, non-GMO verified, vegan, and certified kosher. They are also seriously satisfying and these perfectly portioned snack bars are ideal for purses, pockets and gym bags.
WE'RE CERTIFIED B CORPS: At The Gluten Free Bothers our triple bottom line is people, planet and prosperity. All our gluten free snacks are made in the USA in our own sustainably operated, zero waste facility.
Review: So you're a vegan. You're unsure on the types of energy bars you can eat. GFB offers the perfect solution.
With 12 grams of protein per bar, it is among the most interesting solutions when it comes to gluten-free bars. With all plant-based ingredients, each bar also comes with 4 grams of fiber which makes it a tempting option to keep food cravings away.
Pros
Gluten-free formulation.
Plant-based ingredients.
12 grams of protein.
Cons
Takeaway
With 12 grams of protein per bar, this tasty solution is a go-to option as one of the best energy bars for marathon runners.
SKOUT Organic Energy Bars - Argentinian Peanut Butter - Vegan Snacks - Plant Based Bars - Non-GMO - Gluten Free, Dairy Free, Soy Free - No Refined Sugar - 1.3 oz (12 Count)
PURE PLANT-BASED ENERGY: Dates are known for their fast-acting energy boosting properties, which are attributed to their high content of low-glycemic natural sugars. Thanks to dates, which we source from the Indus Valley Region of India and California, SKOUT Organic Energy Bars have the same delicious taste of a sugary candy bar with a fraction of the calories.
CLEAN SNACKING & EATING: Our Argentinian Peanut Butter energy bars are Certified USDA Organic, Certified Kosher, Vegan, Non-GMO, Gluten-Free, Soy-Free, Grain-Free, and Dairy-Free.
ONLY 4 NATURAL INGREDIENTS: 100% transparency with our ingredients. We use simple, organic ingredients to make a great tasting product that's easy to add to your daily diet — simplicity never tasted so darn good.
PORTABLE ON-THE-GO BARS: These small bars make a great grab-n-go snack for any car ride or mountain adventure. Great snack for kids too.
Review: With 150 calories per bar, the product is not among the solutions which can get you fat quickly. The ingredients include organic dates, peanuts, and organic pumpkin seeds.
If you are a long-distance runner, they are even among the products which are the easiest for your body to absorb, especially with all the organic ingredients the bars come with.
Pros
Only 150 calories.
Made with organic ingredients.
Contains pumpkin seeds.
Cons
Takeaway
Some runners are obsessed with organic foods. If this is your case, the bar is perfect for you.
Sale
PROBAR - Meal Bar, Original Trail Mix, Non-GMO, Gluten-Free, Healthy, Plant-Based Whole Food Ingredients, Natural Energy, 3 Ounce (Pack of 12)
GLUTEN-FREE AND SOY-FREE: Safe, sustainably-sourced ingredients provide the benefits of a gluten- and soy-free diet
9g PROTEIN AND 6g FIBER (See Nutrition Information on package for total fat and saturated fat content.): Energy from PLANT-BASED protein and fiber from CHIA and FLAX SEEDS keep you moving whether at work or adventuring
360 CALORIES: A clever mix of NATURAL ingredients work to provide healthy energy and a quick, filling meal on-the-go
REAL INGREDIENTS: Made-With Natural Oats, Nuts, and Seeds so you can feel good knowing you are feeding your body with safe nutrients
NON-GMO PROJECT VERIFIED: All PROBAR products are Non-GMO Project Verified
Review: The bars are a little larger than what you might expect. Each bar with its 85 grams comes with an impressive 360 calories. The high number of calories recommends these bars for the serious runners.
At the same time, they are among the solutions which work best when it comes to ingredient quality, as they are gluten-free. Each bar comes with 9 grams of protein.
Pros
Gluten-free formulation.
9 grams of protein.
High-quality ingredients.
Cons
High in calories for some runners.
Takeaway
It goes without saying that at 360 calories, these bars are definitely the best protein bars for runners who are trying to gain weight.
22 Days Nutrition Organic Protein Bar
22 Days Nutrition Organic Protein Bar, Salted Caramel, 4 Count | Plant Based Protein Bars, Gluten Free, Vegan, Soy Free, Real Food, Dairy Free, 15g Protein, Low Sugar (4g), Fiber (9g)
PLANT-BASED PROTEIN: A great tasting healthy snack made from real, whole food ingredients
THE PERFECT SNACK: Our Salted Caramel flavor is packed with 15g of plant protein and 9g of fiber, with only 4g of sugar and only 160 calories per bar.
MADE WITH LOVE: Dairy-free, soy-free, gluten-free protein, and vegan. Made from a blend organic and non-GMO brown rice protein and nuts making this the gold standard of pure protein.
ANYTIME, ANYWHERE: Eat this protein bar for a pre-workout energy boost, post workout performance recovery, afternoon snack, or a meal replacement when you're on the go.
DEVELOPED BY AN EXPERT: New York Times bestselling author Marco Borges, a leading voice in all things plant based, and a world-renowned exercise physiologist
Review: Based on plant protein, the protein bar can be a great solution for all types of runners. With 150 calories per serving, it represents a solution which is up to date in terms of nutritional value.
There are 9 grams of fiber in each bar and 4 grams of sugar. Based on organic brown rice protein, the bar can be a great solution for those who do not want a bar with whey protein.
Pros
Vegan-friendly.
Only 150 calories.
9 grams of protein.
Cons
Low on carbs for some runners.
Takeaway
Vegan runners have had a difficult time in the past with energy bars. But it is not the case with 22 Days Nutrition.
DLCUEL Just Apples- 4-Flavor Combo Pack
4 Apple, 4 Apple Blueberry, 4 Apple Cherry, 4 Apple Raspberry
2 full servings of fruit in every bar
No Nuts * No Soy * No Wheat * No Dairy
No Preservatives * No Sugars Added * Good source of fiber & potassium
Non-GMO verified * Certified Gluten Free * Certified Kosher
Review: With full servings of dried fruit in each bar, these bars are the recommended solution for the natural approach. With easy to absorb fruit sugars and carbs, they are perfect for energy.
The bars come with 4 full servings of fruit which include apples, cherries, raspberries, and blueberries.
Pros
Made with real fruits.
Great source of natural sugars.
Sold in packs of 4.
Cons
Takeaway
If you love fruits, you will also love the simplicity of the Just Fruit Bars.
Simple Square Treats – Organic Nut
Simple Squares Paleo Snacks | Organic, Non GMO, No Dairy, Gluten Free Paleo and Keto Snacks Low Carb Food | Naturally Made For Low Sugar, Low Carb Snacks diets. (Coconut Nuts & Honey, 12 - Pack)
PERFECT PLANT-BASED SUPERFOOD FOR THOSE ON A SPECIAL DIET | These powerhouse Paleo snacks contain only real and raw herbs, compounds and spices that fight inflammation and are safe for the regulated diets of people with diabetes or high-blood pressure.
FAST AND EASY WITH ONE SIMPLE PROTEIN BAR | These on-the-go, nutrition bars have very low carb content and can serve as meal replacement bars perfect for people active in CrossFit, workouts, and travel, eliminating cravings for unhealthy snacks.
TASTY AND CHEWY HEALTHY SNACKS FOR ADULTS | These protein snacks meal replacement bars are so healthy that they also function as meal replacement bars. Simple Squares are available in 5 flavors: cinammon, coffee, ginger, chocolate, and coconut.
FOOD ALLERGIES? NO PROBLEM | These vegan protein bars are gluten free snacks formulated for adults with food sensitivities. Certified: Paleo, USDA organic, gluten free, Non-GMO and kosher. Formulated with no wheat, gluten, dairy, soy, or corn.
BECAUSE YOU ARE WHAT YOU EAT | Know what you put in your body. The ingredients for these organic, protein bars are simple: organic cashews, almonds, honey, unsweetened cocoa, organic vanilla, sea salt, and herbs and spices. Clean & delicious!
Review: With delicious cashews, almonds and honey ingredients, the organic bars are a great source of energy. They use some of the most popular ingredients in the class to offer 17 grams of carbs and 6 grams of protein per serving.
They are recommended for those seeking only organic ingredients.
Pros
Made with cashews and almonds.
17 grams of carbs.
Organic ingredients.
Cons
Not the highest in protein.
Takeaway
Cashews are the new superfood. If you like their taste, you will also love the energy bar.
Bearded Brothers Energy Bar
Bearded Brothers Organic Vegan Energy Bars - Gluten & Soy Free, Paleo, Whole 30 | Non GMO, Low Glycemic, High Protein, Fiber | 12pk Blueberry Vanilla
VEGAN WHOLE FOODS BAR: Clean, simple, all organic, and truly delicious. The perfect snack bar for anyone and everyone - even kids! A mouth watering, satisfying bite great for on-the-go, office snacks, energy for your hike, lunchbox treats, breakfast and more. This truly is the bar you can feel good about eating and sharing.
BODACIOUS BLUEBERRY VANILLA is full of organic dried blueberries, almonds, dates, chia seeds and delicious raw vanilla bean and packed with omega-3s from chia seeds. Bearded Brothers organic food bars are handcrafted in our Austin, TX based kitchen facility to provide the highest quality healthy snacks.
MADE WITH ORGANIC NUTS, SEEDS, FRUITS & that's it. Our bars are made with all natural USDA Organic and Verified Non-GMO ingredients with no added oils, extracts, fillers, artificial sweeteners or brown rice syrup.
SUPERIOR INGREDIENTS. SUPERIOR TASTE: We use simple ingredients to craft flavorful bars bursting with nutrition and flavor. Every bar is packaged with care to give our customers an experience worth enjoying.
FUEL YOUR EVERYDAY ADVENTURE: We created a whole food bar chock full of nutrients to stash in your backpack, briefcase, diaper bag, desk drawer or gym bag for the perfect snack to fuel you no matter where you go - from the mountains to the office to the playground.
Review: With just a small number of ingredients, the bars are recommended for Paleo or Keto diets.
Each bar contains dates, almonds, blueberries, chia seeds and vanilla flavoring. Each bar comes with 190 calories to boost your running efforts with extra energy.
Pros
Paleo and Keto-friendly.
Only a few ingredients.
190 calories.
Cons
Takeaway
There are many diets runners follow. If you are on a Paleo or a Keto diet, the bar is right for you.
Cacao Coconut Organic Nutrition Bar
Cacao Coconut Organic Nutrition Bar,1.8 oz (12 Pack) Vegan, Gluten-Free, Non-GMO, Nii Bar
NUT-BUTTER BASED: The only bar with raw nut-butter as the first ingredient! Nutrient-dense, sustainable meal. Consuming protein, fat and minerals as the main component means a decrease in the absorption of sugar, providing long-lasting energy.  
CLEAN INGREDIENTS: 100% Organic, non-GMO and nothing to hide! You can recognize and pronounce every ingredient in a Nii Bar.
COCONUT NECTAR: Sweetened with unprocessed, low-glycemic, coconut nectar that's full of enzymes, minerals, and vitamins B and C and 17 amino acids.
COLD-PRESSED: Never heated, meaning the nuts and seeds retain their complete integrity and the essential oils remain undamaged for increased bioavailability.
Vegan, Gluten Free, Soy-free, Kosher and DELICIOUS!
Review: With 16 grams of carbohydrates and 7 grams of protein, the Nutrition bar is one of the distinct products.
It comes with raw nut butter as the first ingredients and it is why you should actually like the taste of peanut butter if you want to make them your go-to option before, during or after each running session.
Pros
100% organic.
16 grams of carbs.
Peanut butter taste.
Cons
Takeaway
With organic ingredients and a strong peanut butter taste, the bars are recommended for most runners.
Final Considerations
When you seek the best energy bars for runners, you can choose from these options both for taste and for their nutritional value.
Good energy bars should offer quality ingredients as often times, they are used by athletes or active people who need the ultimate nutrition.
Which of these energy bars is your go-to solution and which flavors you enjoy the most?
Let us know in the comments' section.
If you want to stay up to date with the latest on running nutrition, make sure to subscribe to your newsletter as well.