16 Best Foam Rollers for Back Pain & Recovery 2023 [Complete Guide]
We all know how sore our muscles can be after a good gym session.
If there was a simple solution to reducing delayed onset muscle soreness and speeding recovery in time for the next work-out, we'd grab it, wouldn't we?
Well, guess what?
There is a solution! It's called foam rolling and it really works.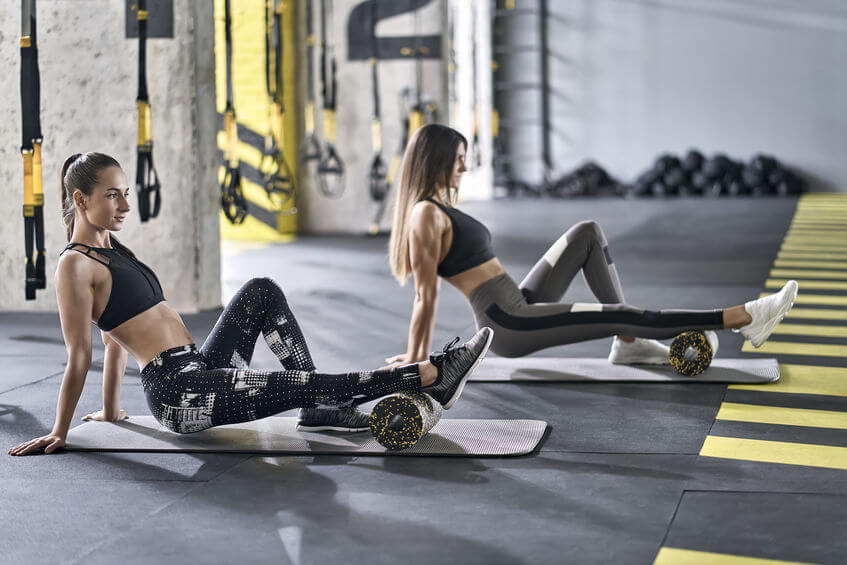 You've probably seen foam rollers floating around at the gym. They've become a pretty popular tool for carrying out self-massage, specifically myofascial release.
Well, having your own foam roller at home opens up a world of opportunities for speeding your recovery and preventing injury.
This article will introduce you to the best foam rollers on the market right now for rolling out your muscles at home.
Later, we'll go into a bit more depth as to how best to use a foam roller. But for now, read on for the inside scoop on your next piece of essential gym equipment!
TOP 16 Best Foam Rollers 2023 Reviewed
Introduction to Foam Rollers
A foam roller is literally a piece of relatively firm foam in a cylindrical shape that is designed to lie on the ground and allow you to move your body weight over it.
Allowing certain parts of your body to rest on the foam roller creates a massaging effect as the force of gravity creates pressure on the muscle that is in contact with the foam roller.
As self-massage using your hands can be tricky to carry out effectively, a foam roller makes self-massage much easier.
Known as the "poor man's massage", foam rolling helps to release the fascia and allow your muscles to recover more effectively.
The fascia is the thin layer of connective tissue that runs over and around all of the muscles in your body, containing them and separating them from organs and other muscles.
In order for your muscles to stretch and recover after a workout, the fascia must also be stretched and released. Foam rolling is one of the most effective ways to do this.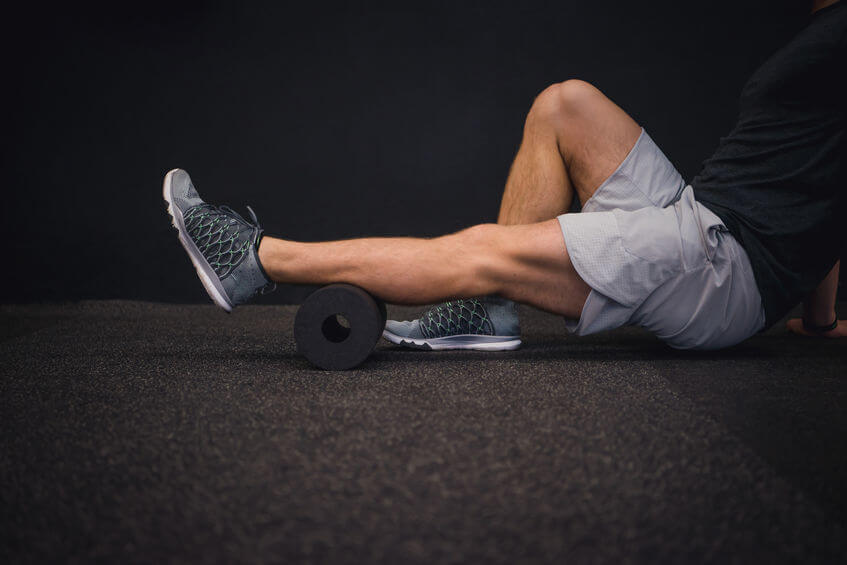 Benefits of Using a Foam Roller
Self-myofascial release by foam rolling can help to relieve pain associated with delayed onset muscle soreness resulting from strenuous physical activity.
Carried out prior to working out, foam rolling can also temporarily increase flexibility and reduce the chances of injury.
Done after a work-out, foam rolling aids in recovery.
Foam rollers are especially useful for massaging parts of the body that are hard to stretch.
Most people's ITBs are pretty tight so rolling your ITB with a foam roller will be painful the first time you do it.
However, it is worth working through the pain and getting to the point where you can roll out your ITB relatively easily, as a tight ITB is one of the most common causes of injury in active people.
Other parts of the body that benefit greatly from foam rolling include the quads, calves, hamstrings, hip flexors, glutes and upper back.
Types of Foam Rollers
Foam rollers vary depending on their diameter, firmness and texture.
The best muscle roller for you will be one that matches the intensity of the massage you're looking for.
For beginners, softer foam rollers will allow a more gentle introduction to the technique and allow your muscles time to get used to the sensation.
It's important to introduce yourself gradually to foam rolling by starting with a softer roller as you'll find it much easier to keep your muscles relaxed and they'll get a chance to benefit from the rolling.
If you start with a roller that is too firm, the pain of rolling will make you tense your muscles and you won't experience any release.
As you get used to foam rolling you can increase the firmness of the roller you use and you might even start to enjoy the pain!
Most rollers have a diameter of 6" and vary in length. Longer lengths are better suited for rolling your upper back as they can span the width of your shoulders without you falling off either side.
If you're primarily focussing on your legs, shorter foam rollers can be easier to maneuver.
For most people, a foam roller with a smooth surface will be more than adequate. But for people with seriously knotted and tight muscles, old injuries or scar tissue, textured foam rollers that give a more intense massage may be the way to go.
How to Use a Foam Roller
Using a foam roller is easy, but it takes practice to get really effective at it.
Your muscles need to get used to the sensation of rolling so that the pain isn't too intense and you can stay relaxed without tensing up and forgetting to breathe.
Your arms also need to be strong enough to hold the part of your body that you're not rolling so that you can control the amount of body weight you're putting on the roller.
There are some great videos online with foam roller demonstrations.
But the basic idea is to place the foam roller on the ground, rest the muscle that needs massaging on top of the foam roller and move your body weight slowly over the roller.
Ideally, you should spend a couple of minutes on each muscle and hold for 30 seconds once you find the spot that needs the attention.
Don't forget to breathe!
If you need more intensity, increase the load of body weight on the roller by lessening the amount of weight that you're putting on the ground.
If you're primarily focussing on rolling your back, there are definitely some things you shouldn't be doing!
So, make sure you've checked out some tutorials on foam rolling your back to keep your spine safe – it's an important part of your body!
And remember, to get the best results from your foam rolling, it needs to become a regular part of your stretching routine.
Foam rolling once in a blue moon isn't going to make any significant difference to your muscle health. Ideally, you should spend some time foam rolling as often as you work out, ie. most days of the week.
If you're interested in more running specific foam roller know-how, check out our article on foam rollers for runners.
Other Ways of Using Your Foam Roller
Foam rollers aren't just for massage. They can be used for stretching and core strength exercises as well.
Most strengthening exercises using the foam roller involve balancing on the roller in a certain way.
For example, many body weight exercises can be modified to include the roller, adding a balance component which makes the exercise harder.
The abs in particular can get a great work out using a foam roller.
One great example involves getting into the plank position with your shins on the foam roller.
You then bring your knees towards your arms by rolling the roller underneath your shins until it reaches the tops of your feet.
Then you push your legs back until your legs are straight again and the roller is underneath the tops of your shins where it started.
DIY Foam Rollers
If you're in a pinch, whether you're waiting for your newly purchased foam roller to arrive or haven't yet decided which to purchase, some household items can make great substitute foam rollers to keep your muscles supple and knot-free.
Some of the most effective household items are:
Bear in mind that these objects won't be as effective as a foam roller, but they can be a great temporary solution.
The rolling pin and drink bottle option may be a little hard if your muscles are unaccustomed to massage, but wrapping a towel around them can help with this.
That concludes this guide to Foam Rollers.
I've hope you've found it interesting and informative and now feel confident about including foam rollers in your exercise and recovery regime.
Be sure to subscribe if you haven't already, and feel free to comment below if you've had some personal experience with foam rollers.