11 Best Running Headphones & Earbuds for Small Ears Reviewed 2023
Running with music can make a huge difference.
A study by Brunel University found that listening to music while you run can increase endurance by 15%, which is massive when each mile counts!
But the headphones you wear can make or break for your running tunes, especially if you have small ears!
If you've tried to run with badly fitted headphones that constantly fall out, you'll know how frustrating this can be.
However, there is good news for us small-eared folk!
There are plenty of headphones on the market now that are not only excellent for running, but excellent for fitting small ears too!
This article will explain some of the basics behind choosing the right pair of headphones and then review some of the best running headphones for small ears.
How to Choose the Right Headphones for Running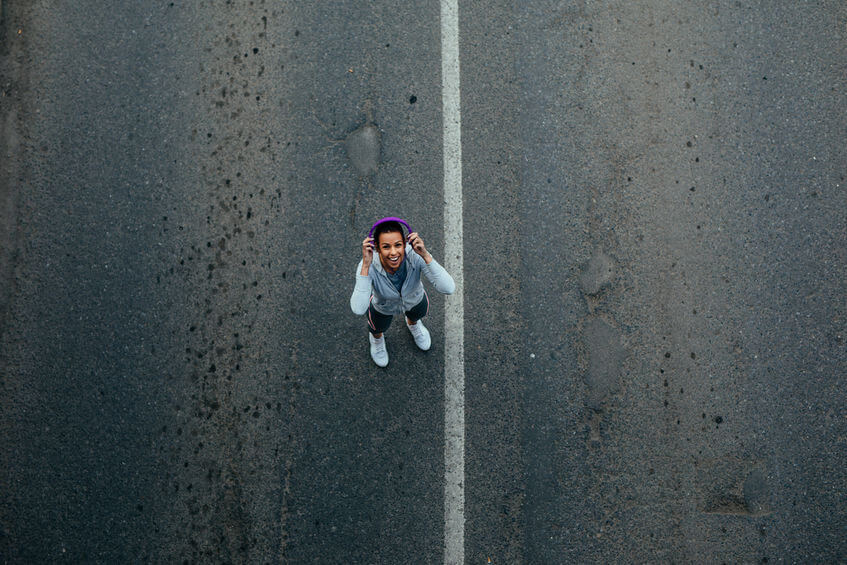 Like everything, there will be aspects of personal preference involved in which headphones you choose.
For some people, wireless is the only option they will consider while others will prefer corded.
Some people like over-ear designs while others don't.
However, there are some things that are universally important, like some water resistance, sound quality, durability, and fit.
Different Sized Parts
This is the deal breaker for runners with small ears.
You'll definitely want to make sure that the headphones come with different sized earbuds and, if they use them, different sized wing tips/ear wings.
It may take a bit of experimentation, but in general, most small earbuds should be compatible with even the smallest of ears.
Fit
It's not really possible to try headphones before you buy them. But it's important that they don't fall out when you run.
All of the headphones on this list have been chosen with this primary feature in mind.
However, it's important to realize that it is possible to wear your headphones wrong, especially if they have wing tips.
If wing tips are not positioned correctly in your ears, they can negatively impact sound quality, so it pays to read the instructions and experiment to make sure you're doing it right!
Water Proofing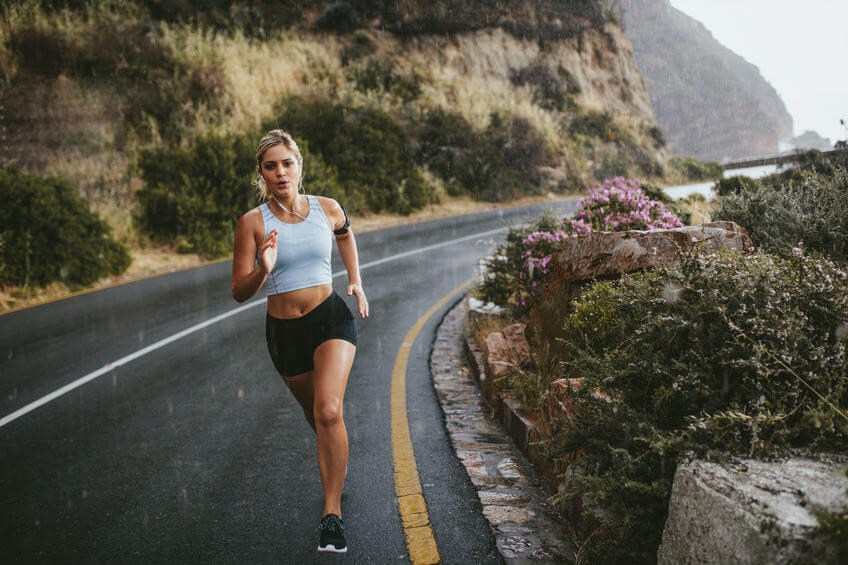 Some water resistance is essential if you want a pair of headphones that will last you a while.
You will undoubtedly sweat, maybe run in the rain, and if you're like me, often use your headphones to watch a movie when your ears are still wet from showering.
Wireless Connectivity
The wireless versus corded debate is partly preference based. But there are pros and cons to consider too.
Wireless headphones:
Are more expensive,
need to be charged,
have a limited battery,
exposure you to more radio waves,
often have slightly poorer sound quality that depends on the distance from the device, and,
need to have a control panel which is something else that can break.
BUT…
They don't restrict your movement in any way and there will be no cords hanging in your way.
In contrast, corded headphones:
Always provide consistent sound quality,
don't need to be charged and won't run out of battery,
don't expose you to extra radio waves, and,
are more affordable.
BUT…
You'll have to be careful about the cord which could snag and pull your earbuds out.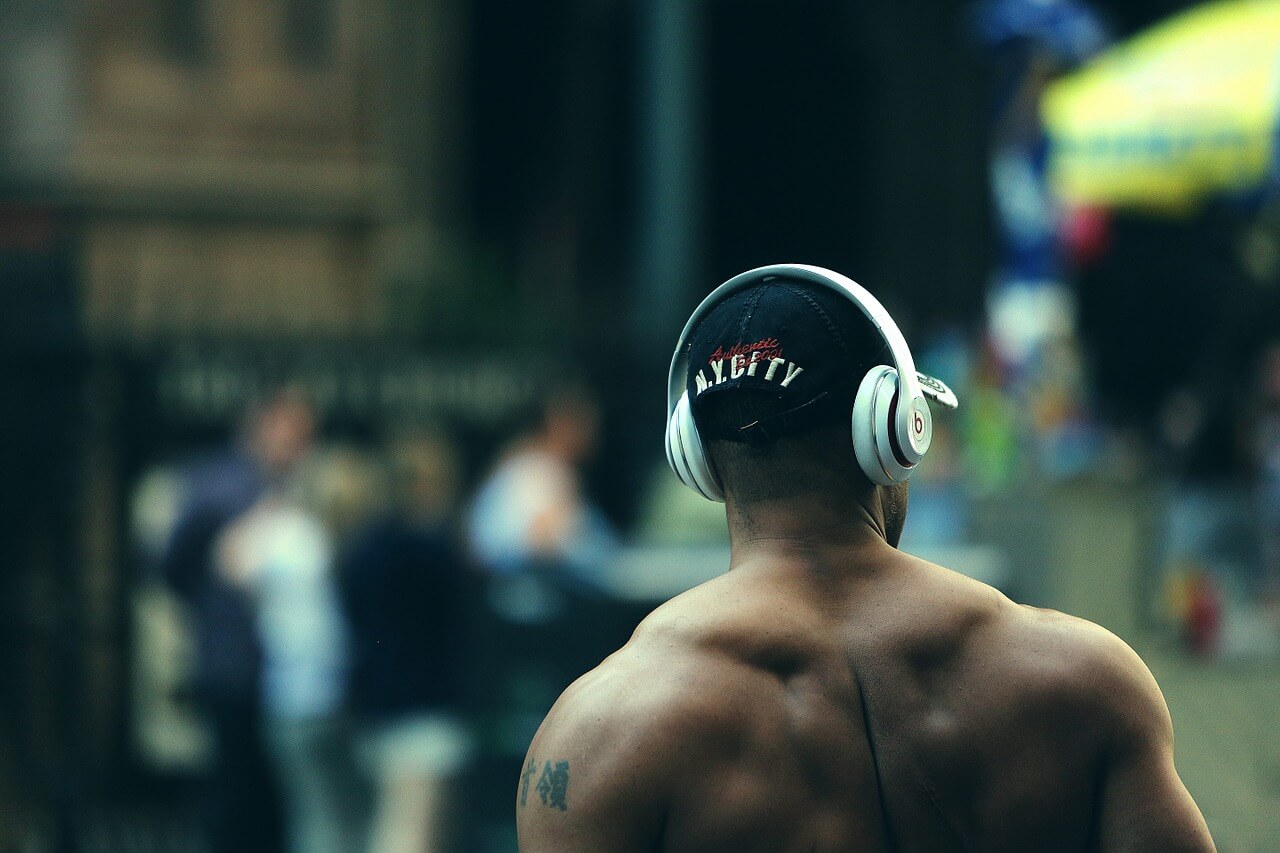 Sound Quality
Most headphones these days have pretty amazing sound quality as far as untrained ears are concerned.
But if hearing all of the subtle nuances of your music is really important to you, you'll want to choose a pair of headphones where sound quality is a priority, eg. the MEE Audio headphones below.
You'll also want to decide whether you want to able to hear any background noise while you run or whether you want complete noise isolation.
If you're looking for headphones that will be suited to other forms of exercise, don't forget to check out our articles on the best headphones for gym workouts and the best headphones for CrossFit.
TOP 11 Best Running Headphones for Small Ears Reviewed 2023
Sony Extra Bass Bluetooth Headphones - Premium Choice
Review: These are a top quality, well designed set of headphones at an affordable price.
They are comfortable to run in, capable of withstanding rain and sweat, and have different sized parts to fit different sized ears.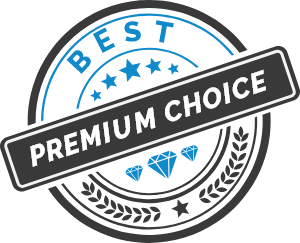 Pros
Built-in microphone allows for hands-free calling.
Splash-proof design can handle light rain and sweat.
The 4 different sized earbuds allow for really small ears.
Great sound quality and very comfortable, lightweight design.
Affordable and very good value for money.
Cons
Some problems with the durability of the volume button, but this seems to be the only issue.
Takeaway
These are a reliable pair of sports-specific headphones and are easily some of the best running earbuds for small ears.
Senso Bluetooth Headphones
Sale
Senso Bluetooth Headphones, Best Wireless Sports Earbuds w/Mic IPX7 Waterproof HD Stereo Sweatproof Earphones for Gym Running Workout Noise Cancelling Earphones Earbuds Noise Cancelling Headsets
True HD high Fidelity sound featuring latest Bluetooth 4.1 CSR technology and state of the art acoustic components that produce incredible sound quality with deep bass and crystal clear treble.
Comfortable and secure fit with IPX-7 waterproof rating - activbuds feature ergonomically designed flexible ear hooks with gel Flex silicone earbuds to ensure your headphones stay comfortably firm in place to guarantee fatigue free ears and tangle free comfort.
Longest battery life - the new and improved Lithium polymer battery allows seamless enjoyment of music for up to 8 hours and 240 hours stand-by with a quick charge of only 1.5 hours.
Bluetooth V4.1 wireless technology with CVC 6.0 noise suppression technology - connect seamlessly with all Bluetooth enabled devices up to 30 feet away. With noise suppression technology focus on your favorite music and answer calls without skips or missed words.
1 year warranty and bonus items - bonus accessories with 1-year Manufacturer's warranty and 30 days no-questions-asked return policy. Value for money guaranteed, buy the Senso activebuds worry free today.
Review: These are some of the most popular Bluetooth headphones on the market right now. They are very affordable, with excellent sound quality, and they fit securely in small ears for running.
Pros
Extremely affordable.
Flexible ear hooks are designed to fit any ear size and shape.
Up to 8 hours battery life.
3 sizes of ear tips included.
IPX7 waterproof rating.
Cons
May not be comfortable for really long periods of time but definitely comfortable enough for any length run.
Takeaway
These are another set of headphones that make you wonder how the more expensive models can justify their price tag.
They don't have the best sound quality in the world, but if you just want beats to run to, you can't really go wrong with these.
MEE Audio M6 Pro 2nd Generation Earbuds
Sale
MEE audio M6 PRO In Ear Monitor Headphones for Musicians, 2nd Gen Model With Upgraded Sound, Memory Wire Earhooks & Replaceable Cables, Noise Isolating Professional Earbuds, 2 Cords Included (Black)
MADE FOR MUSIC: 2nd-generation M6 Pro in-ear monitors utilize a 5um driver diaphragm and aluminum voice coil to produce more precise movement than conventional drivers, delivering clear, full-range audio with more accurate mids and smoother highs
Product Note : If the size of the earbud tips does not match the size of your ear canals or the headset is not worn properly in your ears, you may not obtain the correct sound qualities or call performance. Change the earbud tips to ones that fit more snugly in your ears
SOUND-ISOLATING DESIGN: closed-back earpiece design and 7 pairs of eartips - including Comply T-Series memory foam tips - reduce ambient noise levels, enabling safer listening volumes and improving sound quality for a superior audio experience
MEMORY WIRE EARHOOKS: flexible memory wire that conforms perfectly to your ears and seven pairs of included eartips provide a personalized, secure fit that stays comfortable all day and never falls out
REAL-WORLD RELIABILITY, 2 CABLES INCLUDED: built to last with a sweat-resistant design and detachable, user-replaceable cables; includes regular audio cable and headset cable with built-in microphone and remote for PCs, consoles, and mobile devices
Review: These earbuds are actually designed for musicians due to their superior sound quality. Specifically, they are "designed for the stage, built for the road".
But, they have a snug, secure fit and a sweat resistant design that makes them ideal for runners.
So, if you're a musician and a runner, these may be the earbuds for you!
Pros
Replaceable, detachable cables means durability is not an issue.
Very good value for money.
Comes with Comply memory foam ear tips and 6 different sized silicone earbuds.
Incredible sound quality.
Cons
Not everyone loves the over-ear design of the cable.
They are perhaps a little too good at blocking out background noise which could be an issue for road runners.
Takeaway
If sound quality is your main priority, these are the headphones for you.
AfterShokz Trekz Air Open-Ear Wireless Headphones - Best overall
Sale
Aftershokz Air Bone Conduction Wireless Bluetooth Headphones with Reflective Strips, Slate Grey
Open-Ear Design - Patented bone conduction technology delivers premium audio through the cheekbone, keeping you connected and aware of your surroundings.
Multifunction Button - Easy controls to play, pause, skip, activate voice assistant, and answer calls.
Sweatproof & Durable - IP55 certified to repel sweat, dust, and moisture. Perfect for withstanding even the rainiest runs.
6-Hour Battery Life - 6 hours of continuous music and calls on a single charge.
Exclusive Safety Pack - Includes Air wireless bone conduction headphones and a pack of Brilliant Reflective Strips to ensure you stay aware and safe.
Review: These headphones use the most advanced technology on the market right now. Rather than sitting inside your ear canal, they rest just in front of your ear and send the sound waves through your cheekbones to your ears.
This means that your ears are still free to hear outside sounds such as traffic and other people which is a huge safety bonus for running.
As they sit in front of your ears rather than inside, they are comfortable for any sized ears.
The quality of the sound is excellent, they don't fall out off when you run, and there are no annoying wires to worry about.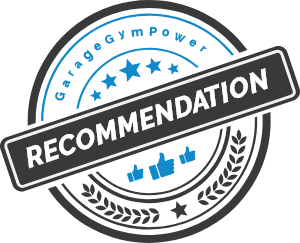 Pros
Allows you to hear surrounding noise at the same time as your music.
Other people can't hear what you're listening to despite not having earbuds.
Extremely lightweight and comfortable for long periods of time.
If you're somewhere where you don't want to hear background noise, like a plane, you can wear them with ear plugs and still hear your music!
Cons
Vibrate a little when the volume is up or bass is heavy.
Takeaway
If you can afford the price tag, these are likely to be the best running headphones for small ears.
Jaybird X4 Wireless Sport Headphones
Jaybird X4 Wireless Bluetooth Headphones for Sport Fitness and Running, Compatible with iOS and Android Smartphones: Sweatproof and Waterproof - Black Metallic/Flash
8 HOURS OF PLAY TIME Rechargeable battery provides 8 hours of bluetooth wireless play time on a 2 hour charge. Wireless range: Class 2 standard range 10m/33ft
SWEAT & WATERPROOF IPX7 protection for gym and fitness workouts and running in all weather conditions
SPORT FIT PLUS Comfortable headphone design runs over your ears for a secure sport fit or under for more relaxed situations
COMFORTABLE FIT Interchangeable Comply Ultra thermo-reactive tips provide enhanced durability rich sound and conform to individual ear canals for a comfortable secure fit
PREMIUM SOUND The Jaybird app provides Custom EQ allows athletes to customize sound EQ and save personal settings to the buds
Review: These are easily some of the best bluetooth earbuds for small ears. The X4s are upgraded from the X3s, now being more sport specific with secure fitting wing tips, increased waterproofing and a cable cinch for a more customized fit around your head.
Pros
IPX7 waterproof rating.
8 hours of battery life.
Secure fit to cope with running.
Can be reversed to suit left or right handed runners, with the left handed option having the wire over the ear. Left and right wing tips are removable so can be switched.
Comes with both silicone earbuds and a Comply foam option so you can choose the amount of noise isolation you require.
Cons
Some users have had problems getting them to hold their charge.
Takeaway
These are top of the line headphones with a secure fit and excellent waterproofing that you can rely on for running.
Anker SoundBuds Slim Wireless Headphones
Bluetooth Headphones, Anker SoundBuds Slim Wireless Headphones, IPX7 Waterproof, 10H Playtime, Bluetooth 5.0, Magnetic Wireless Earbuds, Bluetooth Earbuds for Workout , Sports, Running, Gym
Listen Up: Precision engineered 6mm drivers, fed via Bluetooth 5, offer powerful and skip-free audio.
Find Your Fit: Lightweight design with customizable Ear Tips and EarWings give anyone a strong and comfortable fit.
Leading Playtime: Listen for up to 10 hours on a single charge. Enough juice to soundtrack your day.
IPX7 Waterproof: Superior protection against liquids such as rain, sweat, and water.
What's In The Box: SoundBuds Slim, XS/S/M/L Ear Tips, S/M/L EarWings, Fit Clip, Shirt Clip, Micro USB Cable, Travel Pouch, welcome guide, our worry-free 18-month and friendly service.
Review: These wireless Bluetooth headphones are ideal for runners with small ears coming with multiple sizes in both earbuds and wing tips.
They deliver comparable sound quality, fit and comfort compared to much more expensive models.
Pros
4 different sized earbuds and 3 wing tips.
Wireless with 7 hours of battery life.
IPX5 water resistant rating against sweat and rain.
Very affordable and amazing quality for the money.
The earbuds have magnets so you can clasp them together around your neck when not in use.
Cons
The control piece hangs under the right ear and may swing a bit when you run.
Takeaway
Headphones like these make you wonder why you need to spend $100+ for comparable performance.
They are comfortable and provide good sound quality.
Samsung U Flex Bluetooth Headphones
SAMSUNG U Flex Bluetooth Wireless In-ear Flexible Headphones with Microphone, Black.
Flexible and foldable design; 8 hours battery life
Clear sound when taking phone calls or listening to music
Connectivity: 3.5 mm headphone connector
Features bluetooth version 4.2; Bluetooth range is 0.39 inch
Troubleshoot sound echoes during a call, adjust the volume by pressing the Volume button or move to another area; Drops in volume or noise depending on the connected device volume; To avoid this, appropriately adjust the connected device's sound
Review: These are top of the line headphones but with a mid-range price which makes them a very good choice.
They have a flexible neckband design with wires that reach up to your ears from the band which you will either love or hate.
But the sound quality is solid in these headphones and the lightweight design is comfortable and doesn't move around when you run.
Pros
3 sizes of earbuds, 2x standard and 1x stabilizing.
8 hours of battery life.
Excellent sounds and call quality.
Earbuds connect via magnets when not in use.
Cons
Takeaway
These are a good value set of wireless headphones, sized suitably for small ears and comfortable enough to run in.
Skullcandy Method In-Ear Sweat Resistant Earbuds
Skullcandy Method In-Ear Sweat Resistant Sports Earbud, Plum/Pink
Connectivity Technology: Wired
Sweat resistant components have been sonically welded to block out moisture
Supreme Sound technology producing attacking, powerful bass; warm, natural vocals; and precision highs
Sticky Gels technology is 30% more secure when sweating which boosts in-ear stability
Pure clean Tech is blended into the ear gels to keep your gear feeling and smelling fresh
Review: These earbuds are an ideal choice if you're not keen on wireless designs and appreciate the simplicity of a wingless ear bud.
So long as you don't yank really hard on the cord, they stay in place just as well as any of the other headphones on this list and provide great sound quality.
Pros
Sticky gel technology earbuds stay in place when sweaty.
Sweat resistant design.
Corded design so don't have to worry about battery life or Bluetooth connectivity.
Comes with different sized earbuds.
The cord has a clip to keep it out of the way when exercising.
Cons
Microphone is not particularly good quality.
Takeaway
These are a good value set of headphones that are a good choice for small ears as you won't have to worry about any fancy ear hooks not sitting quite right.
Urbanears Hellas On-Ear Active Headphones
Review: For those who prefer the traditional style headphones, the Urbanears Hellas are lightweight and designed to stay in place while you work out making them perfect for running.
Ear size doesn't really have any effect on the fit of these headphones so they're ideal for people with small ears.
Pros
Wireless with a 14 hour battery life.
Lightweight and designed to stay in place when you run.
Swipe interface on one ear allows you to control settings without a remote.
Removable head band and cushions absorb sweat and are machine washable.
Cons
Not water resistant so not really suited to running in the rain.
Takeaway
Impressively lightweight and secure fitting, these are the best running headphones for small ears if you're not a fan of earbuds.
Jabra Elite Active 65t Earbuds
Jabra Elite 65t Alexa Enabled True Wireless Earbuds with Charging Case IP55 rated - Titanium Black (Renewed)
Jabra headphones included
Listen to your music the way you want to hear it, by personalizing your sound with a customizable equalizer
Jabra Elite 65t are third generation true wireless earbuds, and Jabra has a proven track record of excellent true wireless connectivity. Experience the stability that lets you take calls and listen to music without worrying about audio dropouts
Up to 5 hours of battery, and with additional power from the included pocket-friendly charging case, you can enjoy up to 15 hours of use making sure your listening needs are met all day long
IP55 rated
Review: These are true wireless headphones, being wireless from each other as well, not just from your phone.
They are designed to stay securely in place regardless of the activity and are well suited to running.
Pros
Earbuds come in multiple sizes.
Built in Alexa and voice command.
5 hours of battery time.
Sweat resistant.
Cons
Takeaway
If you really don't want to be dealing with wires of any kind, these are the best wireless earbuds for small ears.
Bose SoundSport In-Ear Heaphones
Bose SoundSport in-ear headphones for Samsung and Android devices, Charcoal
Deep, clear sound enhanced by exclusive TriPort technology for crisp highs and natural sounding lows.Connectivity Technology: Wired
Proprietary Stay Hear tips, in three sizes, conform to your ear's shape to stay comfortably in place all day
If the ear tips falling off securely attach the ear tips to the earpiece and nozzle hook to properly adhere to the ear base
Inline microphone and remote for easy switching between calls and music with select Samsung and Android smartphones
Matching protective carrying case included. Stay Hear tips:1 inch Height x 0.75 inch Width x 0.5 inch Depth
Review: Similar to the Monster iSports above but with a much higher price tag, these corded headphones are designed to be comfortable, stay secure while running, and deliver top quality audio while still letting you hear enough ambient noise to stay safe.
Pros
They don't completely block out ambient noise so safe for road running.
Comes with 3 different sized wing tips and earbuds.
Excellent sound quality.
Sweat and weather resistant.
Stay secure in your ears while running.
Cons
Some durability issues.
A little pricey for what you get.
Takeaway
These headphones are some of the best on the market in terms of sound quality, but their durability and overall performance perhaps don't quite justify their high price tag.
No spam. No bullsh*t. Join the movement!