TOP 21 Best Workout and Sports Headphones Reviewed [Updated 2023]
If music is your favorite workout buddy, your headphones will be a pretty important part of your gym gear.
But, as with everything these days, there are so many on the market with so many different features, it can be hard to know where to start.
This article will list the top 21 sports headphones available this year and go over the essentials to help you choose the best sports headphones for your workouts.
TOP 21 Best Workout Headphones Reviewed 2023
Three of the Best Cheap Workout Headphones
Sometimes a cheap pair of headphones make sense. Let's be real here. You are buying a piece of electronics equipment you plan to sweat on.
It is a dubious proposition at best because electronics and water have a tumultuous past.
But that's not all.
Small things get lost in big gyms, and out in the real world.
If you are going to ruin a piece of equipment with sweat or lose it because it is small (think sunglasses). It may as well be the Cheap version, right?
Sport and Workout Headphones vs Other Headphone Styles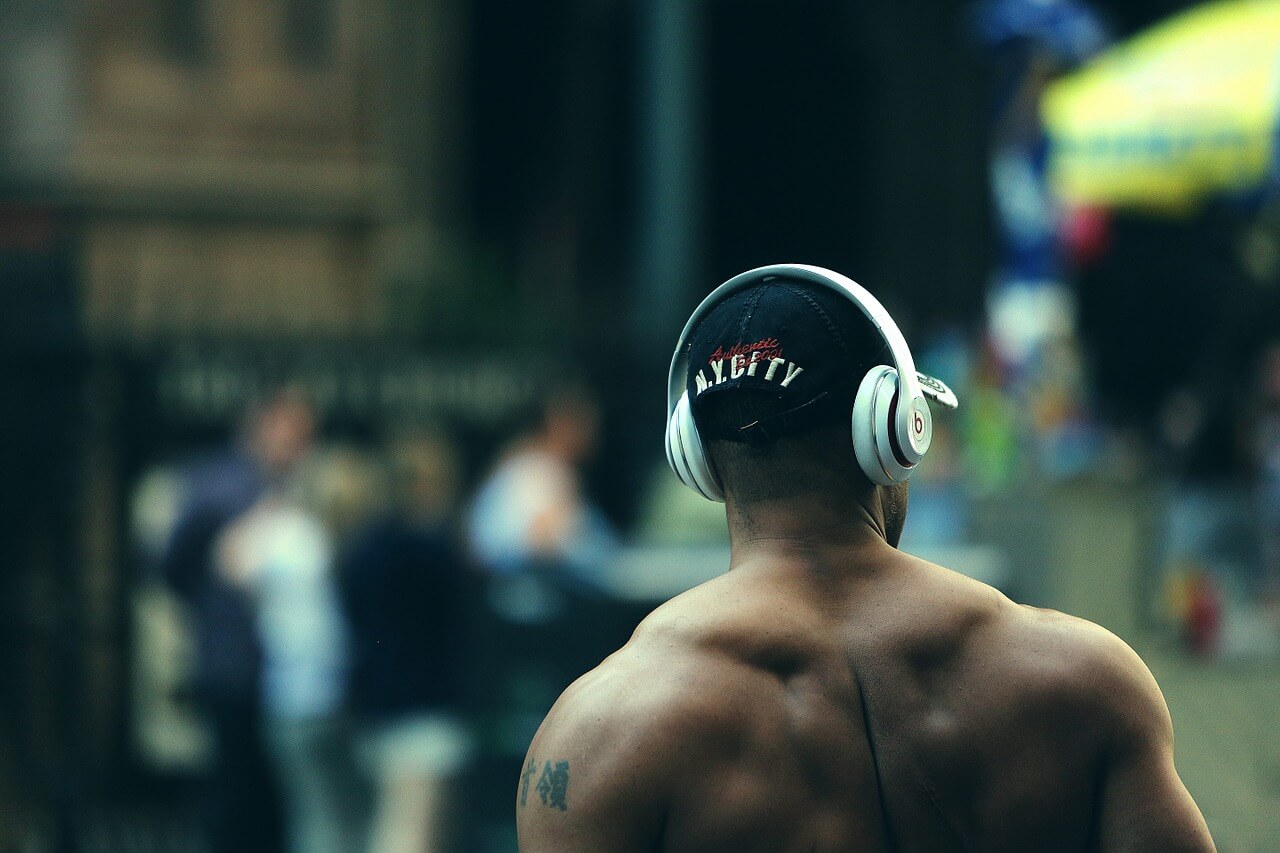 What makes a sports headphone, well, sporty?
The best sports headphones have a few different characteristics compared to every day, around the house, on the train, or at work headphones.
Three Focus areas of the best sports headphones.
I will discuss these three factors, and more, in detail as we go over what to look for in the best workout headphones.
Let's get to it!
What to Look for before Choosing the Best Headphones for Working Out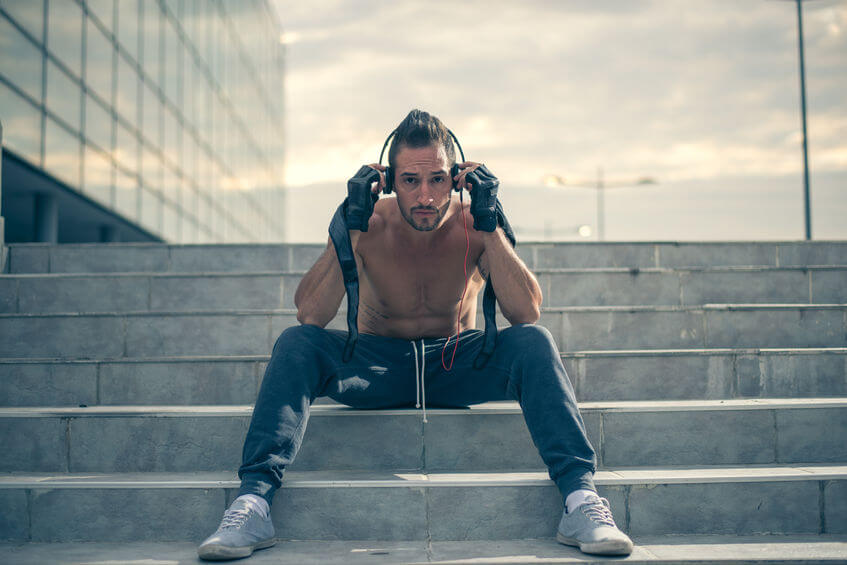 Style
Over the ear – Ear muff or ear cup with a head band style. This style is best for sound quality and noise cancellation.
When you do not want everyone to hear what you are listening to, or you don't want to be distracted by ambient noise (like the guy over there grunting as he lifts weights), this style is for you.
The over the ear style also has much longer battery life due to having more room for electronics inside.
In the Ear – Earbud style. These are low profile, super light, barely there, and a good choice for jarring movements, like jogging, running, and HIIT etc.
They are also great for those who like a super discreet listening option at the gym. Not everyone is comfortable wearing the more conspicuous over the ear style.
The trade-off is battery life. In-ear headphones won't have as much battery life as larger over-ear styles.
Durability
Frayed cords, exposed wires, broken plastic pieces.
You want to avoid these hassles.
If you opt for over the ear headphones, look for aluminum and durable plastic construction. If you opt for the earbud style, check the reviews for the unit's durability.
Wash-ability
Most earbuds in earpieces are silicone and washable.
That's cool.
What you want to look for if you choose the over the ear style is removable cups. Sweating on to the faux leather and foam can lead to stinky ear cuffs if you cannot remove and wash them.
Yuck!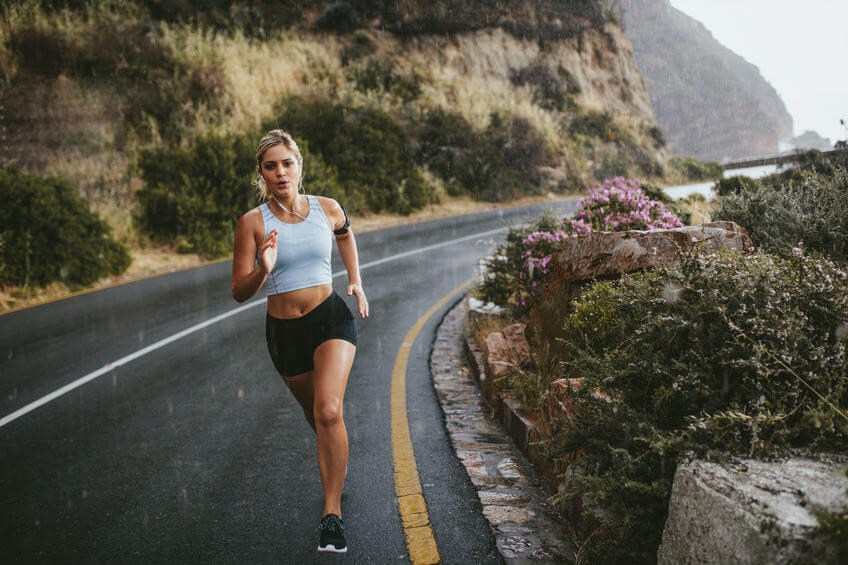 Water or Weatherproof
Blood, sweat and tears.
The things athletes are made of. Be sure your headphones can withstand all that your body and the weather might throw at them.
What is an IPX rating?
Some headphones are kind enough to brag about their IXP rating, which is ONLY helpful if you know what the heck IXP stand for.
I did not know, so I looked it up, so you don't have to.
In terms of water resistance, IPX 7 is the highest rating meaning that the item can be submerged in water up to 1 meter for thirty minutes.
To compare, a rating of IPX4 means the item can withstand water being splashed in any direction for up to 5 minutes.
In our reviews of the best Bluetooth workout headphones, we have listed the IPX rating, when available.
How well they fit
Are they comfortable? Look for soft ear hooks vs hard plastic hooks.
If they have a cord that runs behind the neck, is it soft and pliable, or hard? Does it snag the back of the neck? Will the cord adjust to fit snugly at the back of the neck?
If you are looking at over the ear sports headphones the best over the ear workout headphones have memory foam cups and ear openings big enough to fit your ears.
It is the little details like this that will make a difference in your user experience.
Do they Move?
You don't want the headphones to move or shift.
For really intense workouts like CrossFit, this is going to be even more important as any movement will likely cause the earbuds to fall out.
For the over the ear style, look for a band that adjusts, ear cups that fit your ear shape, and enough tension in the band to hold the headphones to your head.
The weight of the headphones is important too.
Heavy over the ear headphones tend to move and shift more than light ones.
Annoying!
For the in-ear style, over the ear hooks are practically a must, they secure the buds in the ear and allow you to feel as if you are not wearing earphones at all.
You don't need to worry about them falling out while jogging or doing pull-ups.
The best headphones for gym workout are the ones that you don't have to think, fuss with, or worry about. They allow you to focus on your game instead of the headphones.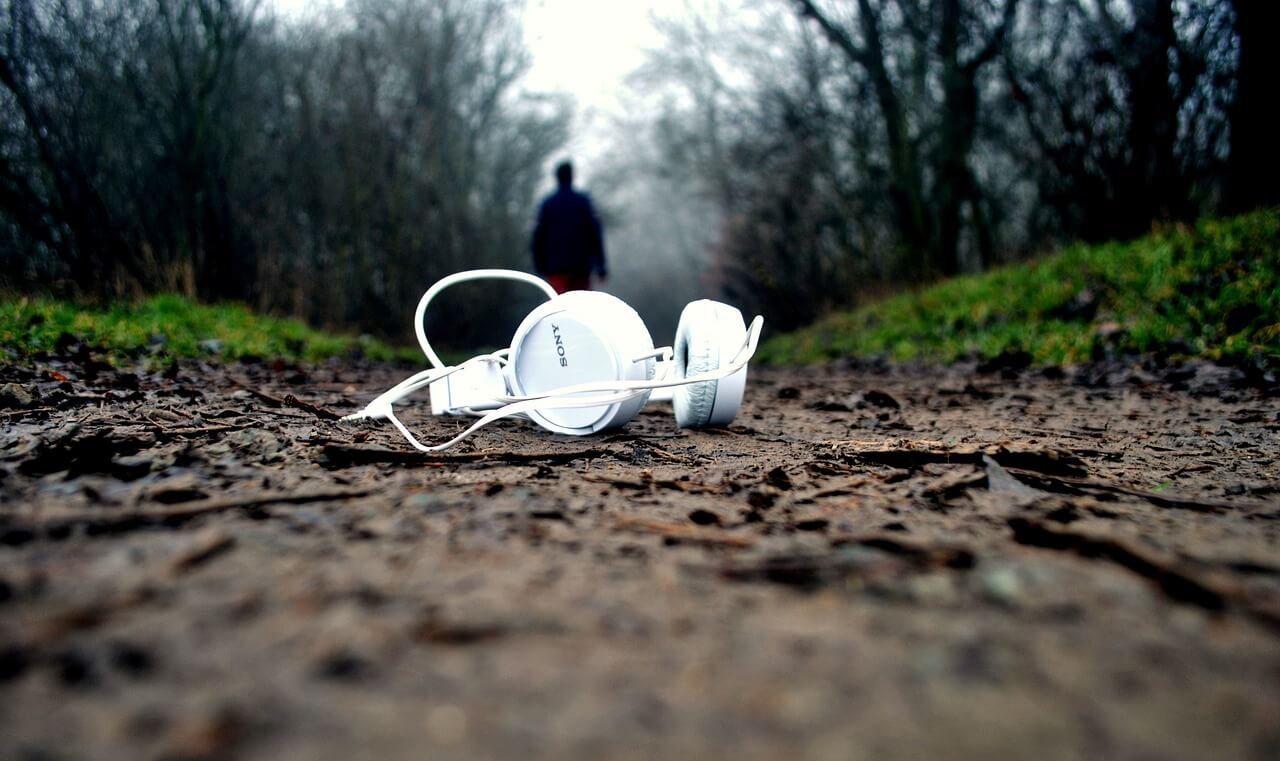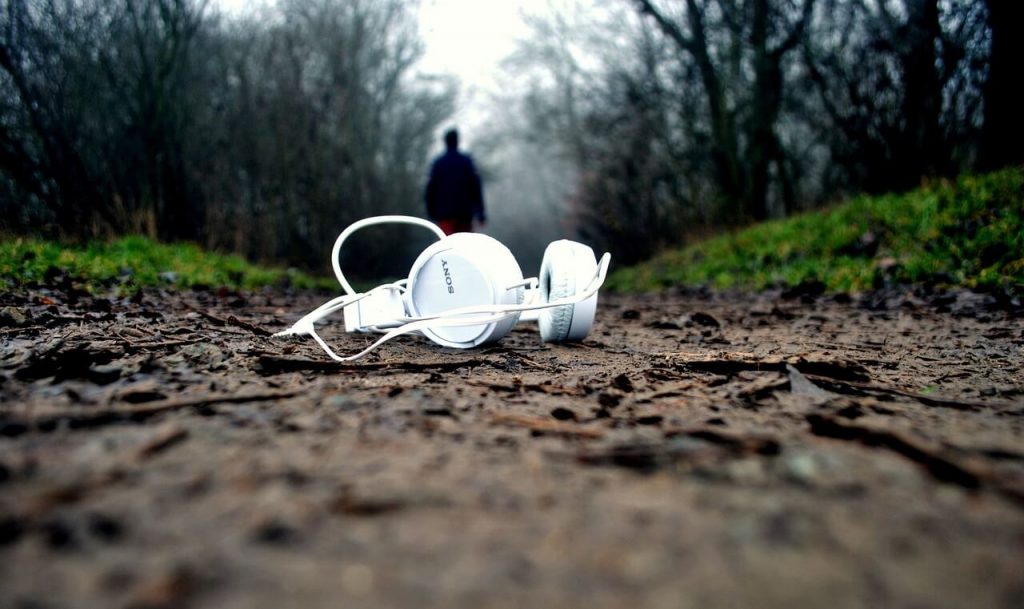 What Earbuds are Included?
Do they fit small, large, elf, ogre or whatever ear shape YOU have?
If you choose in-ear headphones, look for brands that offer several sizes and style tips so you can get a perfect in-ear fit.
Most offer three size tips, but some brands, like the Anker SoundBuds offer not only different sizes, but shapes and styles as well.
This is important, as getting earbuds to fit small ears can be especially hard.
Sound quality
Some sports headphones focus more on the sports side than the sound side. It is not necessarily a bad thing since you are using the headphones to workout.
But if sound is equally important to you, check these 4 characteristics before you buy.
Bass
If you like to bump it while hitting the gym, bass may be an important factor.
As a rule, over the ear headphones offer more bass, and some styles have a bass adjustment.
Highs and mid-tones
Usually, high-end brands like Bose and Sennheiser shine in this category.
Volume
Surprisingly, some styles of earbuds either do not have high enough volume, or they cannot be lowered to a comfortable level for some athletes.
We avoided these problem earbuds in our review.
Noise Cancelling
If you are in a noisy gym environment, you may appreciate noise-canceling headphones.
Over the ear headphones tend to do better at noise canceling, which is why some still use bulky over the ear headphones at the gym.
If you are a runner or jogger and you run out in the real world, noise cancellation may not be the best option, since you need to be aware of your surroundings.
You would not want to get caught off guard by a car or cyclist, or not be able to hear a barking dog.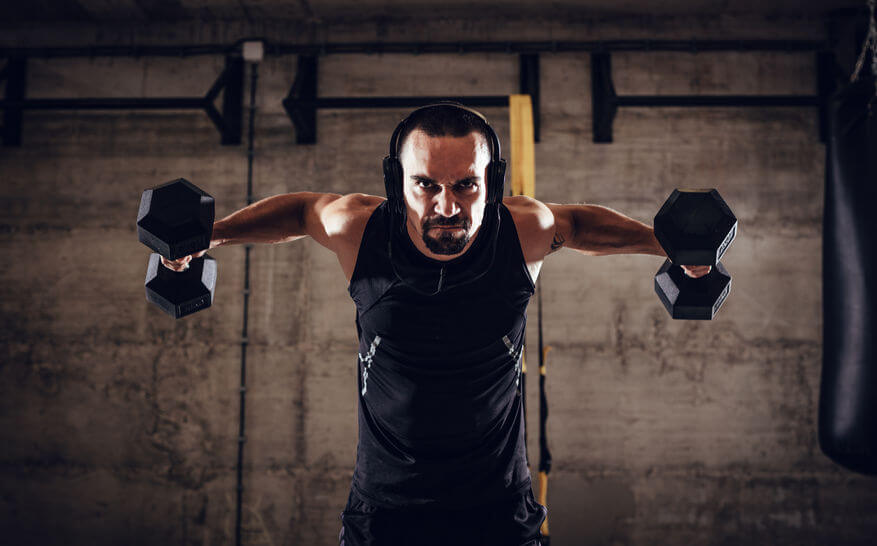 What technology do they use?
Do they have a reputation for staying connected to the music?
Some wireless headphones, both in the cheap and high-end range, just will not stay connected to the music, leaving you with an inconsistent listening experience.
I excluded headphones that had too many problems in this area from my review because, no matter how sporty the headphone is, if it does not stay connected to your music and give a smooth consistent listening experience, then the headphone is not worth it.
Are they wireless?
This is a preference thing.
There are some people who swear by only exercising with wireless headphones. And, they may have a point when it comes to the convenience of not having fuss with wires.
But wireless headphones comes with their own cons, too.
Connectivity is more vulnerable (it is never a problem with corded headphones), battery life needs to be considered (also never a problem with corded headphones) and some people may be concerned about the EMFs associated with wireless devices.
Some corded headphones offer better sound quality than their wireless counterparts and depending on your clothing, it can be pretty easy to tuck the cords inside your shirt and out of the way.
How long does the battery last?
Some of the best wireless headphones for running of the in-ear style have battery lives up to 12 hours.
Look for at least 6 hours for the in-ear style. It should last at least a couple workouts.
One brand of over the ear headphones we reviewed, the Skullcandy Crushers, have a battery life of 40 hours. That would last through at least a week's worth of workouts, even if you work out 7 days a week for 4 hours!
Does the unit feature a "fast charge"?
This is a nice feature to have if your headphones are wireless. A really nice feature.
Because if you forgot to charge the headphones, you don't want to be waiting around for them to charge so you can get to the gym.
Nope. No one has time for that!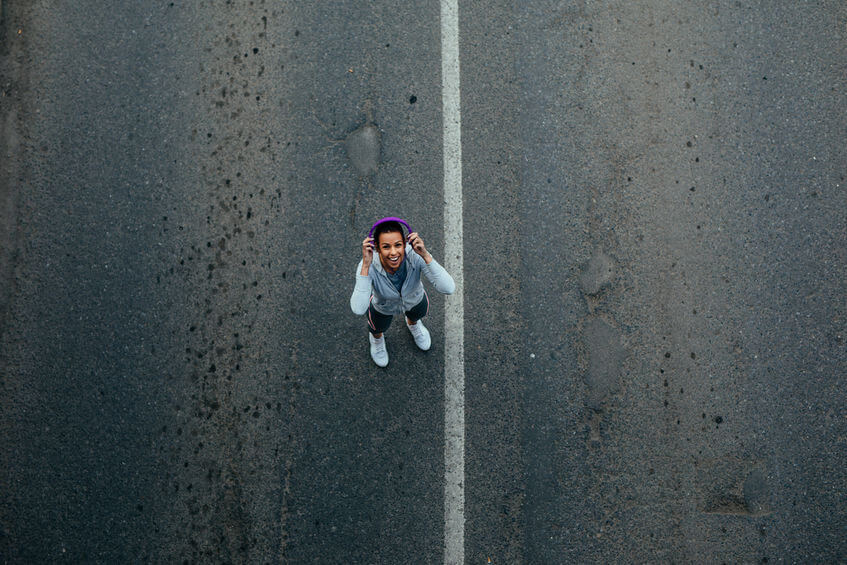 Freedom of movement
Since you are looking for headphones to exercise with, being able to move freely is a priority.
They must fit well and stay in your ears or on your head.
Conclusion
Don't hesitate, pick up a pair of the best workout headphones today.
Once you try headphones designed with movement and durability in mind, you will wish you had gotten a pair sooner.
Feel free to drop us a line and share your thoughts!
And don't forget to subscribe!