'Weighing in' on the 7 Best Weighted Vests for Women 2021
It comes as no surprise that introducing a weighted vest into your workout routine can be intimidating.
From style, fit and even color, determining just the right fit for your body and workout is crucial to ensure that you're exercising in a way that's just as safe as it is effective.
Lucky for you, we've weighed in on the best weighted vests for women based on style, comfort, and functionality.
But first…what characteristics should you look for when…dare we say, "investing" in your new weighted vest?
Whether shopping for the perfect gear to wear during that CrossFit class or looking to add a little flavor to your daily run, we've outlined a few important elements that you should pay attention to before you pay for your vest.
What Characteristics Should You Look For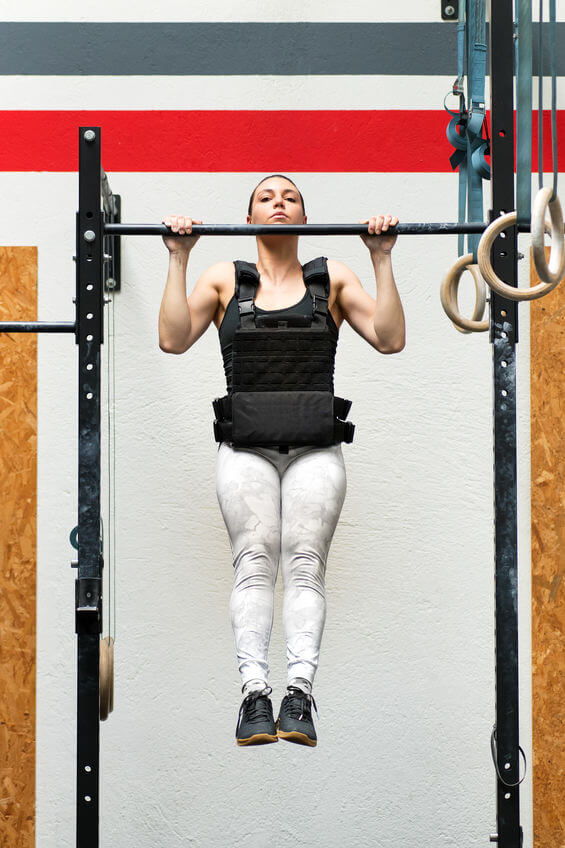 Design
When searching for the best women's weighted vest, you'll more than likely encounter a variety of styles that align with what you're using your vest for.
Ones designed like an X feature straps along the chest as opposed to the common backpack-style with straps that sit as a backpack would along your shoulders, leaving your chest free of any material.
Some of the most supportive designs actually fully cover the chest with a flexible fabric that contours to fit the female figure.
Weight
Weighted vests can range anywhere from 4 pounds all the way up to eighty pounds and beyond! Determining the best weight for you depends on your exercise, what your goals are and your strength level.
Those looking to build muscle are going to opt for a heavier vest as opposed to individuals who want to build stamina using a lighter one.
Keep in mind that unisex and women's vests are often designed the same way in terms of weight, using either metal bars or sandbags.
The difference in how the weight is distributed is based on the adjustability of the vest. Ones that are priced on the lower end may be designed with the weight sown in.
Since there's no way of adjusting the weight, the only option for those who want to increase the load is to buy a new one.
Comfort
As with any gear, there's a certain level of comfort that you're striving for…especially when your workout is far from it.
Padding and adjustability are two of the key elements that you're going to want to pay close attention to so that you can get through your workout pain-free…or well as close to it as possible.
Vests with padding along the chest torso and the straps will offer far more comfort than those without.
Adjustability is also important so that you can ensure your vest fits properly. If it's too loose then it will bounce around during your workout which is why you want to make sure it's tight, but not too tight where you can't breathe.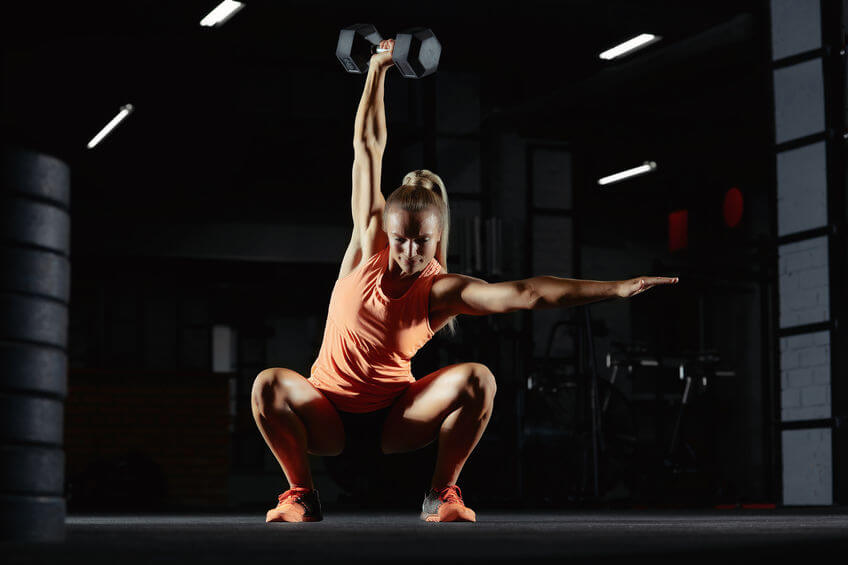 Material
Choosing a vest with the right material is also an important factor to consider when purchasing your new gear.
Those that are priced on the higher end will usually have a flexible fit like spandex and polyester for comfort along with nylon for wear and tear resistance. Standard vests that are on the low to the mid-price range are typically made of neoprene.
So, without further delay, we're excited to share with you our picks for the vest…we mean… best weighted vests for females:
TOP 7 Best Weighted Vests for Women 2021
Tone Fitness Weighted Vest
Review: Weighing in at sturdy twelve pounds this vest is designed for comfort, functionality and style. With a backpack style design, its neoprene fabric promotes much-needed comfort during those intense sweat sessions.
Easy to adjust straps and breathable mesh help you achieve that perfect fit during those perfect workouts.
Reward: Best Weighted Vest for Beginners
Pros
User-friendly clips and straps for easy adjustability.
Reflective touches for visibility during outdoor workouts.
Features a cell phone pocket.
Breathable mesh.
Cons
Cell phone holder is small, but you can remove if need be.
Weight is sewn into the vest so you can't adjust the heaviness.
Takeaway
This is a highly functional vest that's perfect for beginners looking to add weight into their workout routines. With a design that suits almost any figure, it's built for style, comfort, and convenience.
Henkelion Running Weight Vest
Review: You've invested in the best women's running shoes on the market, so why not do the same for your weighted vest? With Henkelion's high quality equipment, there's no need to run into trouble when wearing their weighted vest during your run.
Perfect for a light jog or hard sprint, this vest evenly distributes weight throughout your body for a comfortable, safe and effective workout.
With adjustable straps, neoprene material and quality iron pellets for weight, this gear is ideal for helping to promote core workouts, increase recovery time and overall turn up the heat on your physical activity.
Reward: Best Weighted Vest for Running
Pros
Iron pellets make up for added weight.
Adjustable strap helps secure just the right fit.
Mesh pocket can be used to add additional weight.
Quality vest at affordable price.
Cons
Cannot adjust the weight.
Some users did report that the straps ripped after a few weeks.
Takeaway
The perfect vest for runners, its available in different weights and fits men, women and even children with the help of an adjustable belt.
It fits comfortably, stays in place and even features an additional mesh pocket perfect for adding weight or storing personal items such as phone, keys or wallet.
Aduro Sport Weighted Vest
Review: Get ready to adore this weighted vest made by Aduro. Ideal for cardio, weight training and other physical activities, adjust the buckles to evenly distribute weight across your body for a secure fit that doesn't slide or slip.
Add extra weight to the mesh pocket to turn up the heat on an already intense workout. Made of super-soft neoprene, you can maintain a level of comfort in your workout gear while pushing outside of your workout comfort zone.
Reward: Most Secure Weighted Vest
Pros
Features a belt that can be easily adjusted to fit men, women and children.
Adds resistance to eliminate any possibilities of the vest slipping or sliding.
Made of super-soft neoprene for added comfort.
Includes a lifetime warranty.
Cons
Cannot add or remove weight.
There were a few users who reported a chemical smell.
Takeaway
This durable vest flaunts a secure fit that is perfect to wear when introducing to any workout. From increasing strength to calorie burn, it's our top choice for quality fit and comfort.
Review: Empower your workouts wearing this weighted vest by Empower. Designed specifically for the female figure, it's made using soft and flexible Lycra spandex and features a y-shaped design that actually contours to your shape.
A pocket at the bottom front is perfect for keeping personal items such as phone, keys or wallet so that you can work out on the go without added gear for storage weighing you down.
Work out efficiently and safely with reflective touches on the front and back to keep you visible when exercising in low light.
Reward: Best Weighted Vest for Outdoor Workouts
Pros
X-style design adds additional support especially for ladies with a larger chest.
Soft and stretchy Lycra spandex keeps you feeling cool and comfortable.
Reflective touches to keep you visible during outdoor workouts.
Extra pocket to fit a cell phone.
Cons
Not machine washable.
Weight is sewn into the vest so you can't adjust the heaviness.
Takeaway
This easy to use vest is perfect for any routine from core training to running outside or even participating in a day-long hike. With reflective touches, enjoy a workout that's just as safe as it is effective.
Increase resistance, burn calories or build up strength with this vest that's perfect for indoor and outdoor workouts.
Review: Get ready to have a major soft spot for this weighted vest's super soft material made of 2.5mm neoprene. As breathable as it is comfortable, black iron sand adds weight for increased resistance and strength training.
Thick shoulder straps help you to distribute weight across your shoulders and back for a safe and productive workout.
Reward: Most Durable Weighted Vest
Pros
Premium stitching to eliminate risk of sand leakage.
Made with 2.5mm neoprene.
Includes extra pocket for storing personal items such as keys or phone.
Adjustable straps that are extra wide and thick for a comfortable and sturdy fit.
Easy-to-clean.
Cons
Cannot adjust weight.
Available only in 12-pound or 20-pound weight.
Takeaway
Made with high-quality materials, this vest is durable, comfortable and made with the utmost attention to detail to ensure black iron sand remains inside of the vest.
Ideal for any fitness routine, introduce this equipment to effectively burn more calories, increase strength and promote an overall more efficient workout.
miR Women's Weighted Vest
Review: We can hardly 'weight' for you to use this vest that allows you to remove or add weight. Designed for women of all heights, it promotes mobility, comfortability, and variety.
Easily add or remove weight for the workout you want using the weight of your choice. With removable weights that are about the size of soap bar, there's no need to worry about any sand or pellets leaking from the vest after extensive use.
Look like a pro just as much as you work out like one wearing this vest that certainly holds its weight.
Reward: Best for Adding Weight
Pros
Great for doing crunches and sit ups.
You can add or remove weight to your liking.
Adjustable straps for a secure and comfortable fit.
Evenly distributes weight for a safe workout.
Cons
Is one of the more expensive vests.
Some women with smaller waists found that the vest wasn't as snug as they would have hoped.
Takeaway
With the option to add or remove weight, this vest is perfect for beginners looking to start out light and work their way to adding more weight as they increase strength and stamina.
For more advanced ladies, it provides all that you need for an effective workout that will help you to achieve your fitness goals.
SweatFlix Weighted Body Vest
Review: CrossFit like never before in this weighted vest by BodyRock. Available in 6, 8, 10- and 12-pound weights, this gear will have you putting your next session into gear.
Increase calorie burn, pump up resistance and push your workout to the limit wearing this vest that we think is well worth the investment.
Adjust the straps for a secure, non-slip fit that will have you focused on your workout and not your workout gear.
Reward: Best Women's CrossFit Weighted Vest
Pros
Velcro adjustments on the side are perfect for squats and lunges.
Comfortable and adjustable chest straps.
Designed for style and comfort.
Available in a variety of different weight options.
Cons
Is on the pricier side.
Built-in weight so you can't add or remove.
Takeaway
Take your CrossFit workout to another level wearing this weighted vest that will help build strength, increase stamina and support a workout unlike any other.
Whether you are a novice or total CrossFit pro, feel comfortable and secure in this perfectly fit vest that will have you focused on your training rather than your training gear.
Conclusion
When shopping for the best weighted vests for women, it's of the utmost importance that you take into account your objectives, body type and of course your preference in terms of style, comfort, and design.
Proper training requires a fundamental understanding of what your body needs and what you want for your body.
From using the right gear to incorporating the right nutrition, it's crucial that you treat your body in a way that will promote efficient muscle build, proper recovery and overall strengthen your health and wellbeing.
Garage Gym Power is excited to continue fueling your workouts and all of your fitness goals to help you push beyond limits you never thought possible.
As your ultimate resource for everything fitness, we encourage you to sign up for our newsletter to be the first to learn about the top trends, equipment, and tips through our newsletter.
Because when it comes to achieving peak physical fitness… what are you 'weighting' for?

Latest posts by Michael DuBoff
(see all)