Best Workout Supplements for Women to Take Your Physique to The Next Level
Whether you're someone who's just starting out on your fitness journey or you're a seasoned veteran who's been around the block before, there's no denying the fact that there's a big world of supplements out there.
Some will work well, some will – sadly – be a waste of your hard-earned dollars.
We're here today to help guide you so that you know which are worthy of your attention and which you should leave on the shelf.
Let's no go through some of the best supplements for female muscle building so that you can come to terms with where to put your focus.
The Top Must-Have Female-Friendly Workout Supplements
Creatine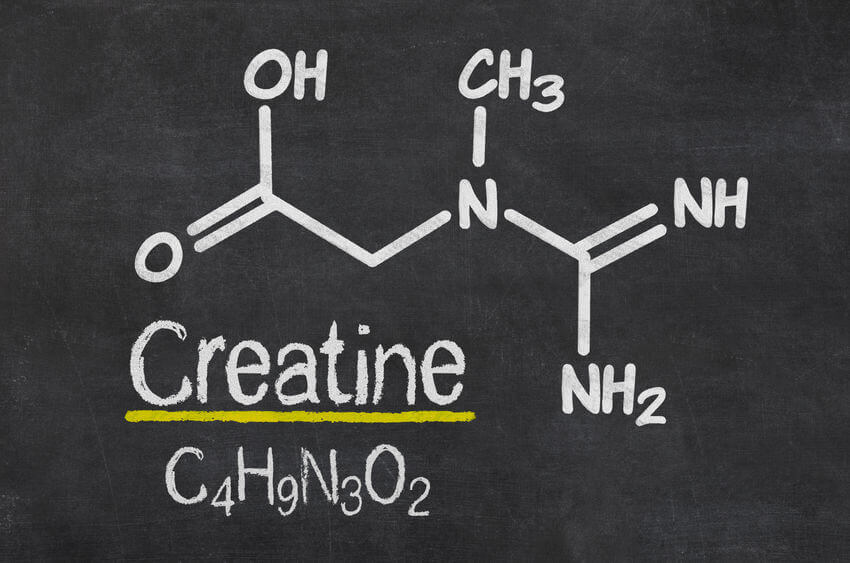 What is Creatine?
Creatine is perhaps one of the most well-researched supplements in the industry with numerous scientific studies showing that it is very effective.
In a nutshell, creatine is the precursor to the high energy compound (called ATP) that fuels each and every muscle contraction that takes place during your workout.
Without creatine, your muscles won't contract hard and you'll fall short in performance.
By supplementing with creatine, you ensure that your creatine phosphate stores are fully saturated going into each and every workout and this should, in turn, help you better manage your workout performance.
Benefits You Can Expect
Upon using creatine, you should expect to notice:
Improved strength output in every single rep and set you do.
Enhanced endurance so you can perform more total reps and sets per session.
Accelerated recovery between workout sessions. You won't be left down recovering for as long between workouts.
Greater potential for lean muscle mass gain (if you are also supplying a hypercaloric diet)
Side Effects To Be Aware Of
It is important to note that creatine is not without side effects, however. The most common side effect reported from creatine is some initial weight gain.
As a woman, you're likely very aware of that number on the scale so it's important that you don't let this throw you off.
The initial weight gain you get when taking creatine is primarily water weight gain and will be lost once you stop taking it again.
Don't panic! It's perfectly normal to gain 3-5 pounds when first beginning.
The second side effect might be some minor muscle cramping and bloating. Both of these can be offset however if you are sure to drink enough water.
Staying well hydrated will help your body better tolerate the creatine and improve the overall uptake into the muscle cells.
How To Take It
To take creatine, you'll want to start with a loading phase of 20 grams per day. Divide this into 4 servings of 5 grams taken at regular intervals.
Do this for five days and then move to a maintenance dose of five grams per day. You do not need to cycle creatine or take it on non-workout days if you don't want to.
Recommended Supplements
MuscleTech Platinum Creatine Monohydrate Powder
Creatine Monohydrate Powder | MuscleTech Platinum | Pure Micronized | Muscle Recovery + Builder for Men & Women | Workout Supplements | Unflavored (80 Servings)
CREATINE MONOHYDRATE POWDER – MuscleTech Platinum Creatine delivers 5g of 100% pure, HPLC-tested, micronized creatine monohydrate to increase lean muscle, improve strength and muscle endurance
MUSCLE BUILDER for MEN & WOMEN – Platinum Creatine delivers creatine directly to your muscles, driving performance. Test subjects increased their bench press strength by an amazing 18.6% in just 10 days
MUSCLE RECOVERY – Creatine helps to replenish ATP levels in hard-working muscles. This allows you to train harder, for longer
SINGLE INGREDIENT – No fillers. No sugar. Unflavored. Fits with a ketogenic diet
DAILY WORKOUT SUPPLEMENTS – For the first 3 days (loading phase): Mix 1 scoop with 8 oz of water (or other drink) and consume 4 times daily. After day 3 (maintenance phase): Mix 1 scoop with 8 oz of water (or other drink) and consume 1 to 2 times daily
Pros
Provides 5 grams of creatine total, making it a very powerful formula.
Mixes easily so can be added to any pre or post-workout shake.
Doesn't contain any sugars or unwanted filler ingredients.
Clinically tested to produce optimal results.
Cons
Doesn't contain added ingredients that some pre or post-workout supplements do so if you want those added benefits, you'll need to seek out a second product.
Takeaway
If you're serious about building muscle and want to have added sugar with your creatine, this is a great product to consider taking.
Cellucor COR Performance Creatine
PROS
Provides 10 grams of creatine per scoop.
Includes 1.25 grams of Betaine Anhydrous.
Provides electrolytes to help keep blood pressure levels regulated during your workout session.
CONS
Doesn't come with BCAA's, so if you want that you'll need to use those separately.
TAKEAWAY
Cellucor is a trusted brand that offers many products and most people will find that they respond well to this particular creatine.
Made with the most pure form of creatine, it's one that will be absorbed quickly and work well for just about anyone.
BPI Sports Best Creatine
PROS
Is not only a creatine but a pre-workout supplement as well.
Will provide ample energy, improve performance, and help delay the onset of fatigue.
Does not contain stimulants like many other pre-workouts out there so this can be good if stacking it with other products or if you are sensitive to stimulants.
CONS
Only provides 4 grams of creatine total.
TAKEAWAY
This is a great product for those who don't want something as strong and who want the basics.
It'll be absorbed quickly and will help lower the risk for bloating due to the decreased creatine content.
Whey Protein Powder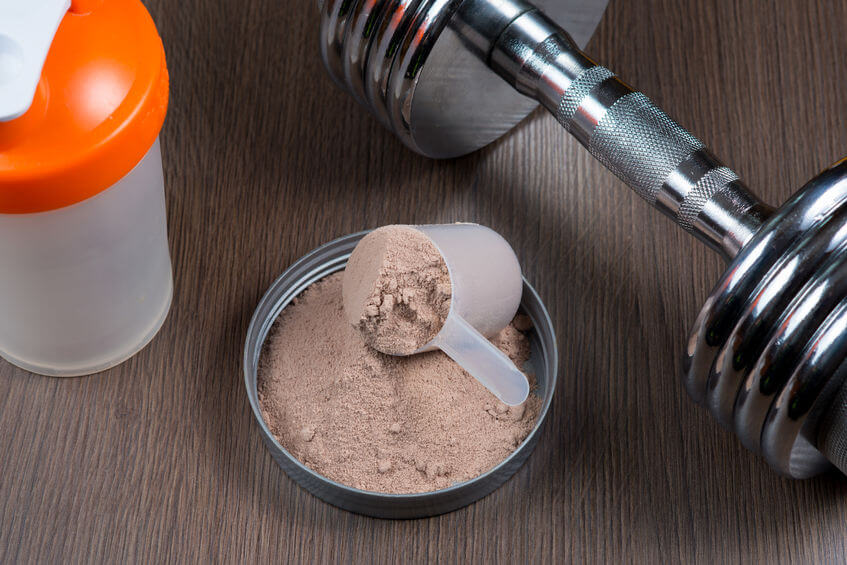 What is Whey Protein Powder?
Of all the supplements out there, whey protein powder may be one of the most common. Almost everyone knows about it but not everyone understands what it really does.
Common beliefs are that whey protein powder will cause you to become big and bulky and pack on muscle fast. This is not true.
Whey protein powder is simply another form of getting in protein.
Think of it like a chicken breast or some egg whites. The only difference is that it's in powder format and in some cases, has been designed to be able to break down more rapidly in the body (such as the case with whey isolate protein powder).
Because many women often fall short in their protein intake, this makes it one of the best workout supplements for women to gain muscle.
Read more: Best Tasting Protein Powders for Women 2023.
Benefits You Can Expect
When you take whey protein powder, you should notice such things as:
Improved blood glucose control (thanks to the fact protein helps stabilize blood glucose levels).
Improved recovery between workout sessions as protein powder supplies the amino acids the body needs to repair and rebuild muscle tissue quickly.
Potentially improved energy levels when in the gym if taken before your workout session.
Stronger immune system (whey protein contains something called immunoglobins that can actually help strengthen your immune response and help fight off that common cold and flu that's going around).
Appetite control. Whey protein powder can help blunt appetite and the fact it's a protein alone makes it a better choice for keeping your hunger in check.
Side Effects To Be Aware Of
The good news is that protein powder really doesn't come with any unwanted side effects.
The only thing you do want to note is that this supplement does contain calories, so it must be worked into your total daily calorie intake.
If it's not, you'll end up gaining weight if you simply add it to your current diet (assuming you are maintaining your body weight right now).
How To Take It
Taking protein powder is easy – just mix with water and drink.
You can also do a lot more with protein powder if you are feeling creative. You can whip up a smoothie, stir it into a bowl of oatmeal, add it to some yogurt for extra flavor, or use it to make your own protein pancakes, bars, or cookies.
There are many different recipes online that utilize protein powder so if you're feeling bored, check some of those out.
Recommended Supplements
Dymatize Iso-100 Whey Isolate Protein Powder
PROS
Is a fast-acting whey protein isolate that will be absorbed into the body quickly.
Helps to deliver rapid muscle recovery post-workout.
Contains very few carbs and fats so is ideal if you want lean muscle mass.
Comes with BCAA's built right in.
Contains very little lactose to help you avoid digestive issues.
CONS
Per serving, this is a slightly pricier whey protein powder but with all the benefits it brings, many will consider worth the cost.
TAKEAWAY
You can't go wrong with this protein powder. It's about as clean as it gets and will deliver you nothing but the highest quality of protein available on the market today.
Isopure Whey Protein Isolate
Sale
PROS
Offers a delicious light taste that is much different than many protein powders.
Is another isolate protein powder so great for immediately after your workout session.
Can be used with water or blended into a smoothie very easily.
Contains 20 grams of protein per scoop and just 90 calories so is at the lighter end of the protein powder spectrum.
CONS
Overall the total protein per scoop is lower compared to other protein powders.
TAKEAWAY
This is a great protein if you're looking for something lower in calorie to help you get your protein needs met. It's also great if you want a very natural protein powder with no added artificial ingredients.
BSN Syntha-6 Whey Protein Powder
BSN Syntha-6 Whey Protein Powder, Cold Stone Creamery- Mint Mint Chocolate Chocolate Chip Flavor, Micellar Casein, Milk Protein Isolate Powder, 25 Servings
BSN SYNTHA-6 IS RIDICULOUSLY DELICIOUS: We broke through the taste barrier once and for all. Choose from a wide range of protein powder flavors that deliver an unbeatable milkshake-like experience.
BSN PROTEIN MATRIX: 22g of premium protein from whey protein concentrate, whey protein isolate, calcium caseinate, micellar casein, milk protein isolate, and egg albumin
10g OF ESSENTIAL AMINO ACIDS: Additional support for your nutrition and fitness goals
ANYTIME PROTEIN: Mix up your protein drink and enjoy post workout, between meals, as a snack, or as a treat
HIGH-QUALITY PROTEIN POWDER: Helps you reap the benefits of every training session by meeting your protein needs for muscle building and maintenance
PROS
A blend of protein powder varieties to help ensure you stay satisfied for hours to come.
Provides casein protein, which can help to keep you feeling fuller longer.
Many report this to be one of the best tasting flavors available.
Can be used at any point during the day.
Provides a few extra carbs and fats to help you get calories in if you need it.
CONS
Is higher in calories so those looking for a lean protein powder will not want to use this one.
Isn't as fast-digesting overall, so not the most ideal option for immediately post-workout.
TAKEAWAY
This protein powder is a great choice for those who need a little extra calorie support and who are looking to use their protein as a meal replacement during the day.
Branched Chain Amino Acids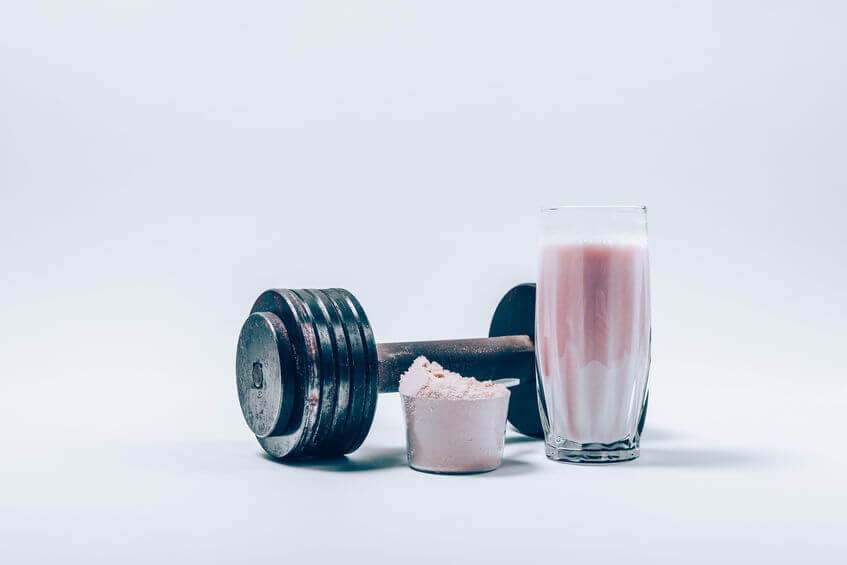 What are Branched Chain Amino Acids?
The next of the best muscle building supplements for women are branched chain amino acids, otherwise referred to as BCAA's.
These are a particular type of amino acid that bypasses the liver for digestion and moves straight into the muscle cell.
Branched chain amino acids typically come in powder format (however they can also be found as pills) and are flavored.
You might also see them in a 'stacked' product, meaning the product contains BCAA's, but in addition to that, also contains other supplements as well such as glutamine, L-Citrulline, or Beta-Alanine.
You can however still find them on their own if that's your preference.
Benefits You Can Expect
When using branched chain amino acids, you can expect to notice:
Faster recovery after your workout sessions.
Improved exercise performance.
Decreased hunger if taken while dieting.
Reduced risk of lean muscle mass loss, again if taken while on a calorie-reduced diet plan.
Improved hydration if using them helps you drink more water.
Side Effects To Be Aware Of
Because BCAA's are just a form of branched chain amino acid, there are no real side effects to report due to taking these.
The only side effects you'll want to become aware of is if you are taking them in a stacked product as mentioned above.
Whatever other supplements are added to the product may come with their own list of side effects so make sure that you're aware of those.
How To Take It
It's best to take one scoop of BCAA's during your workout session (sip on it during the workout session itself) as well as you may take one scoop of BCAA's after the workout is over as well.
Keep in mind that BCAA's can also be taken at any other point during the day if you simply want to help with hydration (because they are flavored, it may entice you to drink more water) and should be taken regularly if in a hypocaloric state as they can help protect against lean muscle mass loss.
Recommended Supplements
MP Essential BCAA Powder
PROS
Comes in both flavored and unflavored varieties so you can use it regardless of your flavor preferences.
Provides a 3:1:2 blend of amino acids (leucine, isoleucine, and valine), which is ideal for supporting your workout efforts.
Blends easily with water.
Doesn't contain any other ingredients so great for those who are looking for something pure.
CONS
Doesn't provide as many total grams of BCAA's as other products on the market.
TAKEAWAY
For those who want high quality and basic, this is an excellent selection. With a range of flavors as well as unflavored, use it on its own or add it to your pre-workout or post-workout shake.
Nutricost BCAA Powder
PROS
Provides 6 grams of BCAA's.
Contains no calories so is ideal for those who want to stay lean.
Is gluten-free to help reduce any potential bloating.
CONS
Doesn't contain other added ingredients that you may prefer having in your BCAA product.
TAKEAWAY
With an excellent ingredient line-up, most women will see great results with this product. It's very basic so perfect for those who don't want any fluff.
BPI Sports BCAA Powder
PROS
Provides a high-quality formula with the essential amino acids.
Also provides some CLA for enhanced energy and fat burning.
Mixes easily with plain water.
CONS
Some people may find that CLA does interfere with sleep quality, so you may want to take this one earlier on in the day if you can.
TAKEAWAY
This product is from a trusted source and provides a good line-up of ingredients for those who want to stay lean while going about their muscle building program.
Beta-Alanine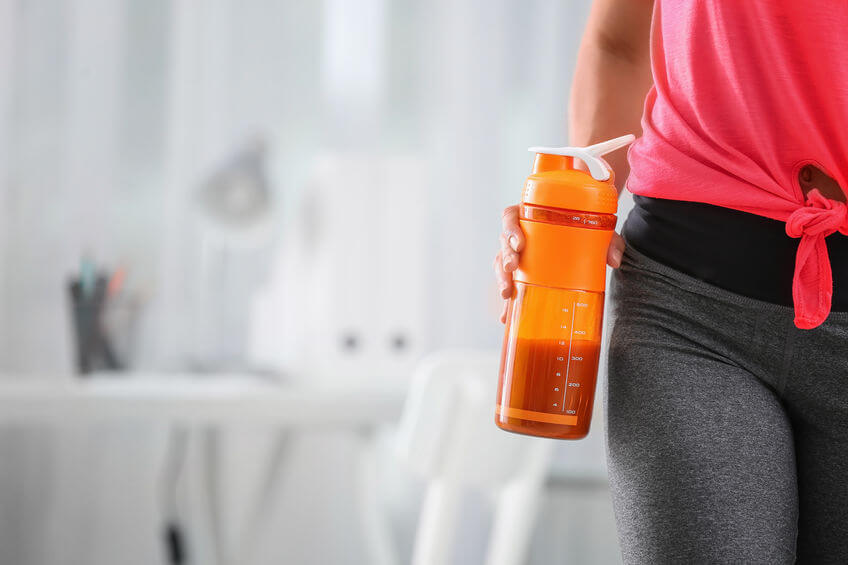 What is Beta-Alanine?
Beta Alanine is a non-essential amino acid that produces a compound called carnosine in the body.
Carnosine then helps to buffer the lactic acid that builds up during intense exercise and has the potential to make you quit.
You might wonder why you wouldn't take carnosine in the first place and skip a step and the reason for that is that carnosine is not utilized as effectively by the body, therefore it's actually more beneficial to take beta-alanine instead.
Benefits You Can Expect
When you use this one of the good workout supplements for women, you can expect to notice:
Increased time to exhaustion. You can perform more reps during all your sets when strength training.
Less of that burning feeling taking place in your muscles as you exercise (which is attributed to the build-up of lactic acid).
Improved muscle-building results due to your new ability to perform higher volume during your workout sessions.
Antioxidant benefits – taking beta-alanine may also help to provide antioxidant support to the body, which may help you fend off disease in time.
Side Effects To Be Aware Of
The main side effect that you'll notice when taking beta alanine is that it can lead to a bit of a tingling sensation in the body about 20-30 minutes after taking the supplement.
Some people do find this tingling sensation uncomfortable while others aren't bothered by it.
If you are one who doesn't like it, you can help minimize it by either taking a smaller dose, or spreading your dosage out over a few hours.
Because this supplement does not have any stimulant benefits, it's not necessary to take it before the workout session.
How To Take It
The recommended dosage for beta alanine is set for around 2-5 grams of beta-alanine per day. If you are experiencing unwanted tingling at this dose, lower it to around 800 mg per dose and you should find that this helps you resolve it.
Recommended Supplements
Optimum Nutrition Beta Alanine
PROS
Is a pure and high quality source of beta alanine.
Provides added electrolytes to ensure you maintain optimized blood pressure levels and strength output.
Contains 1.6 grams of Beta Alanine making this a very powerful source.
Doesn't contain any sugar.
CONS
You won't get some of the other pre-workout ingredients that other brands offer. This can be good or bad depending on what you're looking for.
Is limited to just two flavors.
TAKEAWAY
For those who want a simple beta alanine product that will help improve their workout performance, this is a good one to consider. It doesn't contain a lot of added ingredients, so is very pure in that sense and will help you go that extra mile in the gym.
MRM Beta Alanine
MRM Nutrition Beta-Alanine | Balance Muscle pH | Performance + Endurance | Gluten-Free + Vegan | 125 Servings
DESIGNED FOR: MRM Nutrition Beta-Alanine was designed to improve post-workout recovery by mitigating the muscle damage during workouts that results in increased soreness.**
FUNCTION: Supplementation with beta-alanine has shown to extend endurance, enhance recovery time, improve mental focus and muscle synthesis.** This allows you to maintain high level workouts on a consistent basis, which leads to better lean muscle building.**
ANTIOXIDANT SUPPORT: Beta-Alanine helps to neutralize acidic hydrogen ions and damaging free radicals created during exercise you are able to workout longer and harder.**
RECOMMENDATIONS: As a dietary supplement consume 1 serving per day before, during, or after exercise.
CERTIFICAITONS: This product is Gluten-Free, Vegan, and Non-GMO Project Verified.
PROS
Completely pure with no added flavors, preservatives, or other ingredients.
Gives you the highest quality beta alanine available.
Can be used with any other product as desired.
CONS
For those who want additional pre-workout ingredients added into their beta alanine, this one will fall short.
TAKEAWAY
If you're tired of products with so much filler, you'll love how pure and simple this beta-alanine product is.
Fish Oil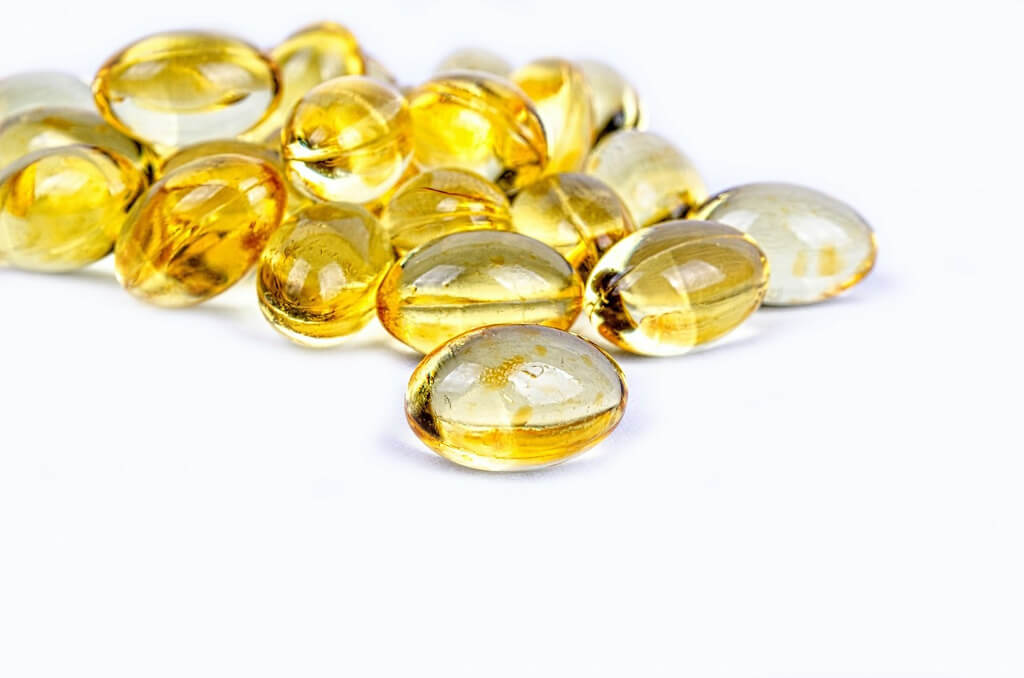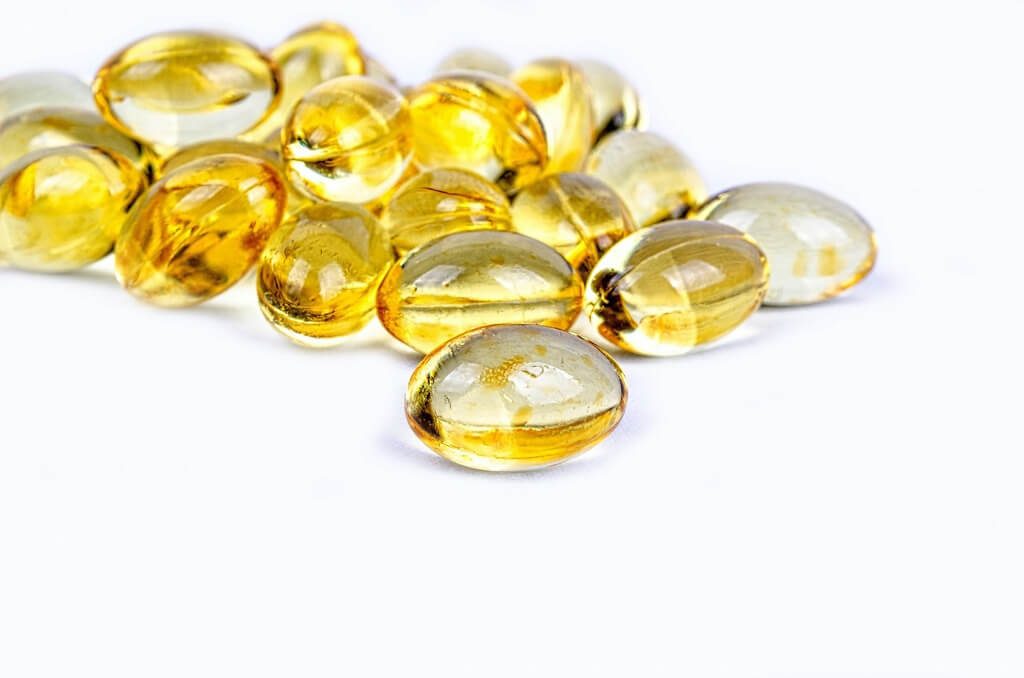 What is Fish Oil?
Fish oil may not be the sexiest of supplements out there, but make no mistake, it's a fantastic product for anyone who's hoping to improve not only their muscle building results but their overall health as well.
For this reason, we easily rank it as one of the best supplements for female muscle building.
Fish oil is going to supply you with a dose of the essential omega-3 fatty acids, which are a fat that's not produced naturally in the body.
This means you must consume it or you will face a nutrition deficiency.
Most people are not getting enough omega-3 fatty acids in their diet plan, so supplementing becomes the next best option.
Benefits You Can Expect
The main benefits you can expect to receive from fish oil include:
Lowered insulin resistance (improved insulin sensitivity). This can help ensure the carbohydrates you consume aren't converted to body fat as readily.
Improved immune health.
Increased cognitive health and a lower risk for depression.
Decreased cholesterol levels and a lower risk for heart disease and stroke.
Lowered blood pressure.
Improved lean body composition if taken over a prolonged period of time.
Improved recovery between your workout sessions.
Side Effects To Be Aware Of
Because fish oil is a naturally occurring healthy fat, there are no side effects to be aware of.
Do note however that it is a supplement that does contain calories and fat, therefore, it does need to be accounted for in your diet plan.
How To Take It
For best results, take 2-6 capsules of fish oil per day, based on how much naturally occurring omega-3 fatty acids you're eating in your diet plan.
Recommended Supplements
GNC Triple Strength Fish Oil
PROS
One of the strongest fish oil varieties on the market – this provides you with 900 mg of omega-3 fatty acids per capsule.
Doesn't contain any fillers or byproducts.
Relatively easy capsule size to swallow.
CONS
You will have to swallow a capsule with this product. Those who struggle with that may wish to use actual oil instead.
TAKEAWAY
One of the best fish oil products on the market, this one is highly concentrated so you can decrease your total dose and still ensure your needs are well covered.
Sports Research Omega-3 Wild Alaskan Fish Oil
Sale
Sports Research Triple Strength Omega 3 Fish Oil - Burpless Fish Oil Supplement w/EPA & DHA Fatty Acids from Wild Alaskan Pollock - Heart, Brain & Immune Support for Men & Women - 1250 mg, 180 ct
ALWAYS FRESH, NEVER FISHY: We strive to deliver exceptional quality - that means a fish oil supplement without the aftertaste or fish burps that often follow low-quality fish oil capsules. Our Omega-3 oil is extracted, with minimal heat exposure, through a 10-step refinement process that removes fishy odors and impurities, producing a clean-tasting.
JUST 1 CAPSULE A DAY: Just one (1) of our Omega 3 fish oil liquid softgels contain a minimum of 1,040mg of Omega-3 fatty acids with 690mg of EPA & 310mg of DHA in the preferred triglyceride molecular form. That's 3x the potency compared to leading brands and more essential fatty acids per softgel than Krill, Flaxseed, or Algae Oils.
SUSTAINABLY SOURCED FROM ALASKA POLLOCK: Single-sourced from only Wild Alaska Pollock located in the bearing sea. Our triple-strength Omega-3 fish oil 1250mg is certified sustainable and traceable by the Marine Stewardship Council (MSC) and IFOS 5-star rated, delivering the best fish oil possible from the highest quality and most sustainable source available.
HEAD, HEART & BEYOND: Nature has given us some amazing gifts- like Omega-3 fatty acids found in fish oil (also known as EPA and DHA), which may help support cardiovascular health, brain function and the immune system - and our Omega-3 Powerhouse fish oil is packed with them.*
THE SPORTS RESEARCH DIFFERENCE: We hold our supplements to a higher standard. Sports Research Omega 3 Fish oil softgels are pescatarian friendly, non-GMO verified, hexane, and gluten-free. Manufactured in the USA in a cGMP-compliant facility and third-party tested for heavy metals.
PROS
Contains high-quality fish oil from wild Alaska Pollock.
Will deliver 1099 mg of fish oil per soft gel.
Is sourced from fish with the lowest level of oxidation.
Is pescatarian friendly so a good option for vegetarians who do eat fish.
CONS
Contains a few more calories per serving than the GNC brand of fish oil.
TAKEAWAY
This is another quality fish oil product that you can feel good about using. Designed for a wide range of people including pescatarians, most people will be very pleased using this product.
Carlson Fish Oil
PROS
Is a liquid format of fish oil so great for those who can't take capsules.
Provides 1600 mg of omega-3 fatty acids.
Comes with a hint of lemon flavor so it's easier to get down.
Includes measuring spoon for easy use.
CONS
Many will notice this product leaves a fishy after taste in their mouth.
TAKEAWAY
If you can't swallow a capsule, this liquid will be your next best bet. It's a fast and easy way to get your omega-3 fatty acid needs met.
Conclusion
So there you have the need to know information about the best workout supplements for women.
Remember that the real results will come when these are added to an already sound diet and exercise program, forming an unbeatable approach that guarantees you see maximum results.
[starbox id=shannonclarkwriter]