Is it Good to Workout when You Have Your Period?
Cramps, Bloating, PMS, food cravings?
It's no wonder you are asking if exercising while on period is good during "shark week" as they say these days.
First off:
I want to say up front, that it is safe and even beneficial to workout while on your period for most ladies. (More on this in a minute)
But:
Some women experience cramps, fatigue, discomfort and a heavy flow while menstruating.
It's no wonder they are asking themselves "is it good to workout when you have your period?"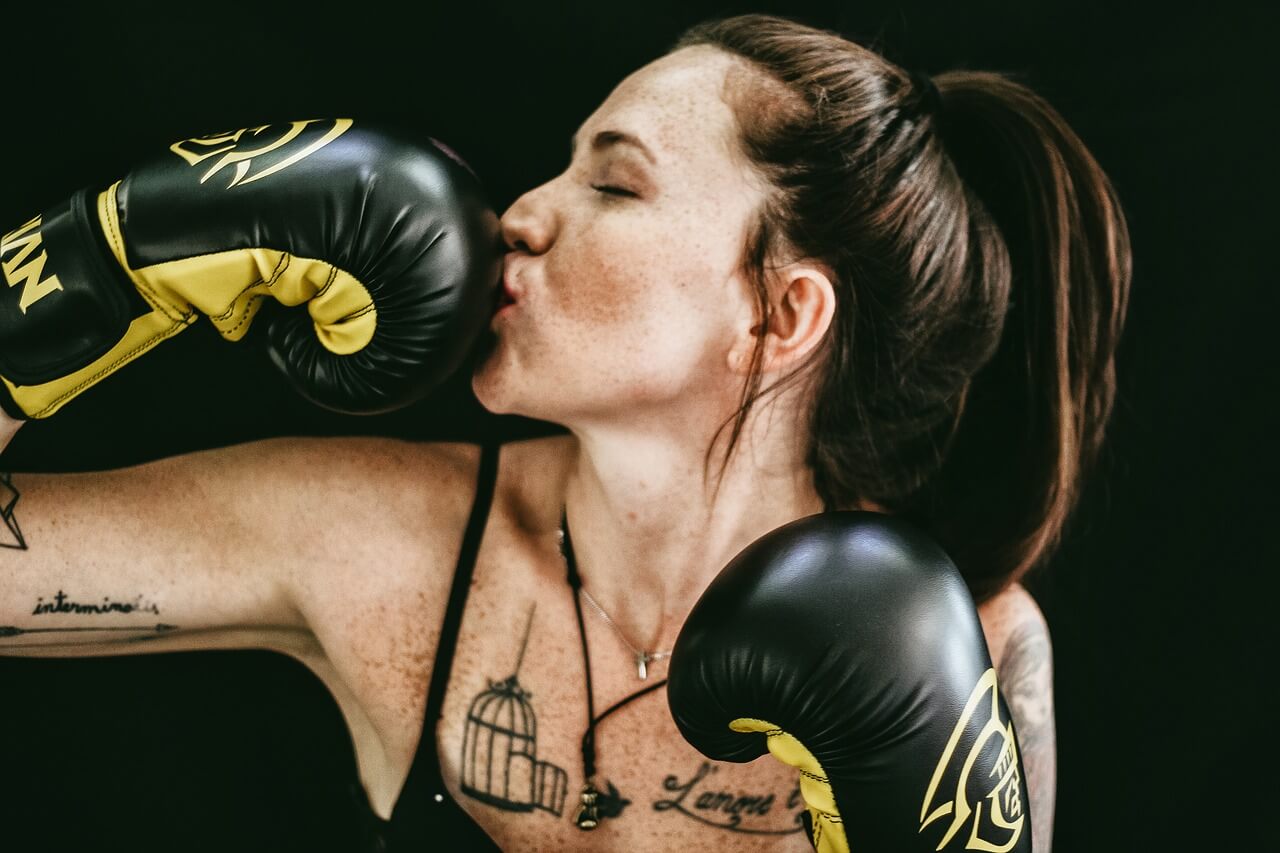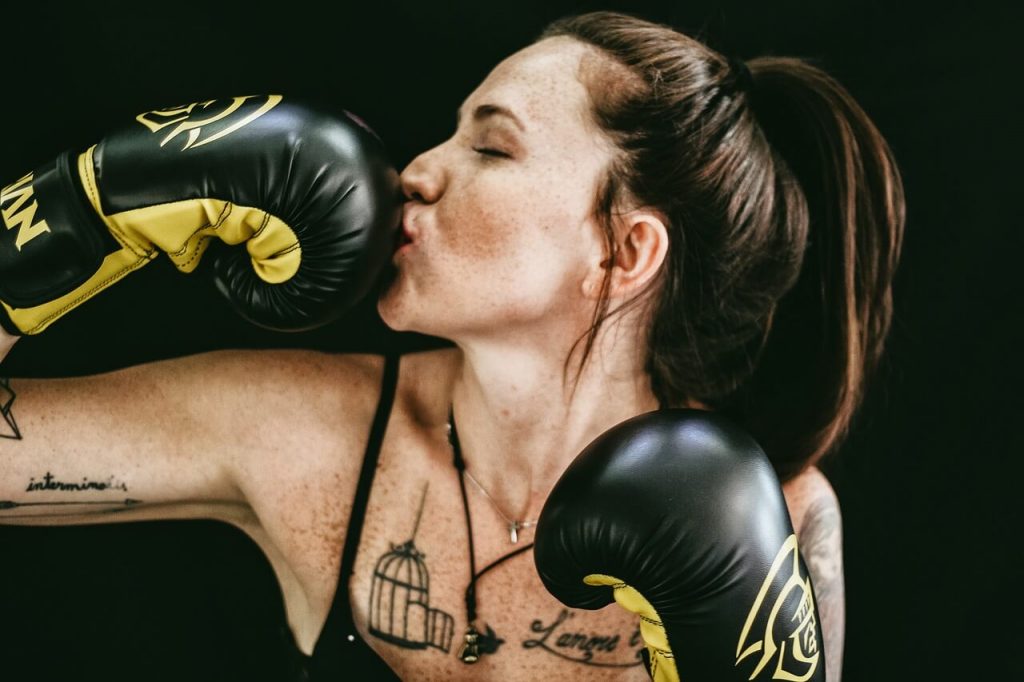 To make matters worse
You may feel guilty if you allow your period to derail your routine, adding guilt on top of a large pile of other things causing your monthly misery.
I want you to know that I and millions of other female athletes feel your pain.
You are not alone in your suffering, Dear sister!
This article will show you how you can modify your workout, power through it anyway, or skip it guilt free if you choose.
We will also offer a few tips on pain management, eating and exercise to ease you through a few rough days and help you answer the pressing question: "Should you workout on your period or not?"
A word about eating
Nearly all women have a point in their cycle where they turn into ravenous wolves, ready to devour your arm if chocolate is not available.
We suggest you plan ahead, food wise. If you are dieting, plan to eat just slightly less the week before, so you have extra calories to consume those period craving foods guilt free.
What ever you know you like to eat during that time of the month, pick up a small portion a few days before you expect a visit from "Auntie Flo". Get a few "fun size" chocolate bars.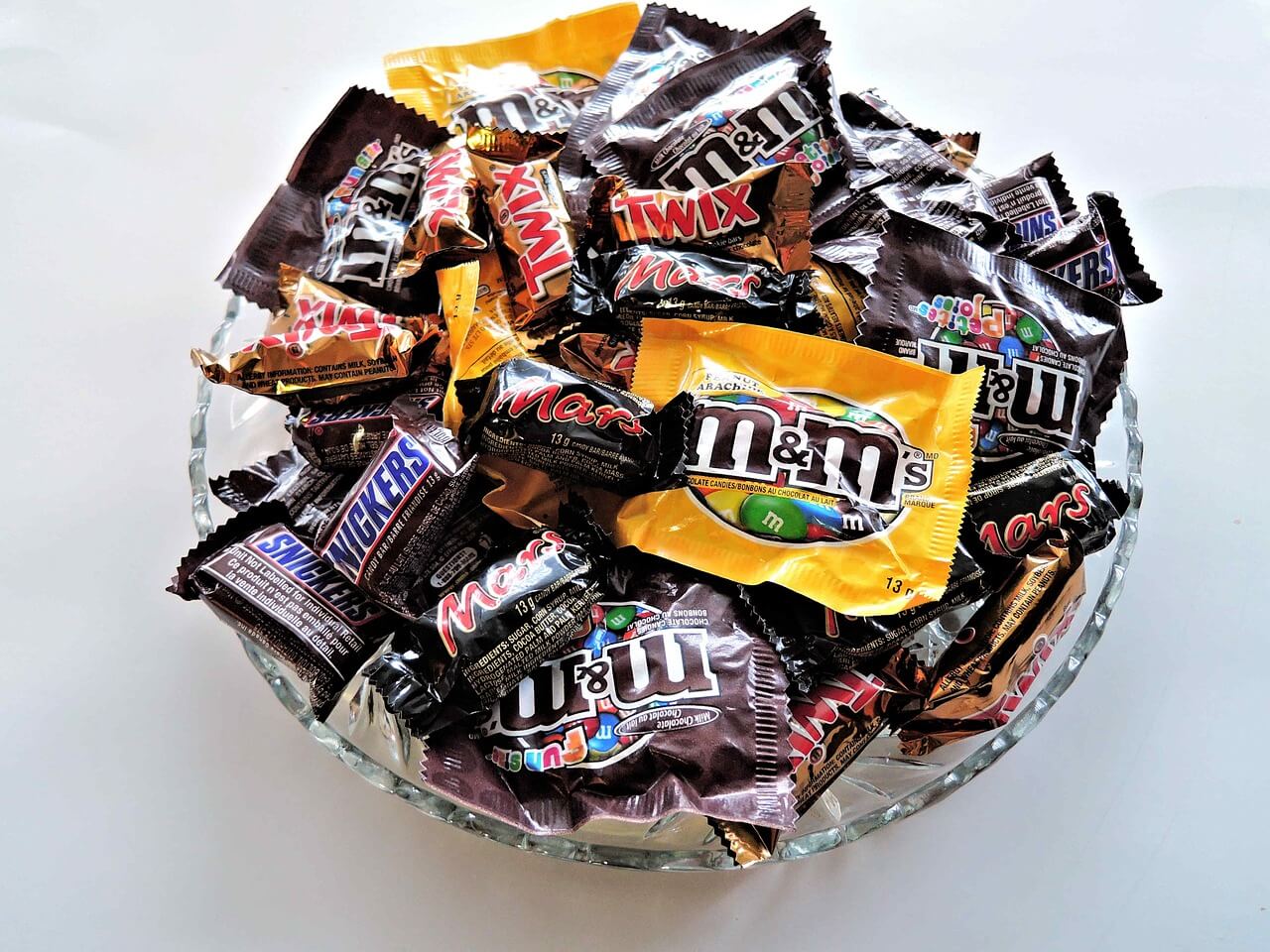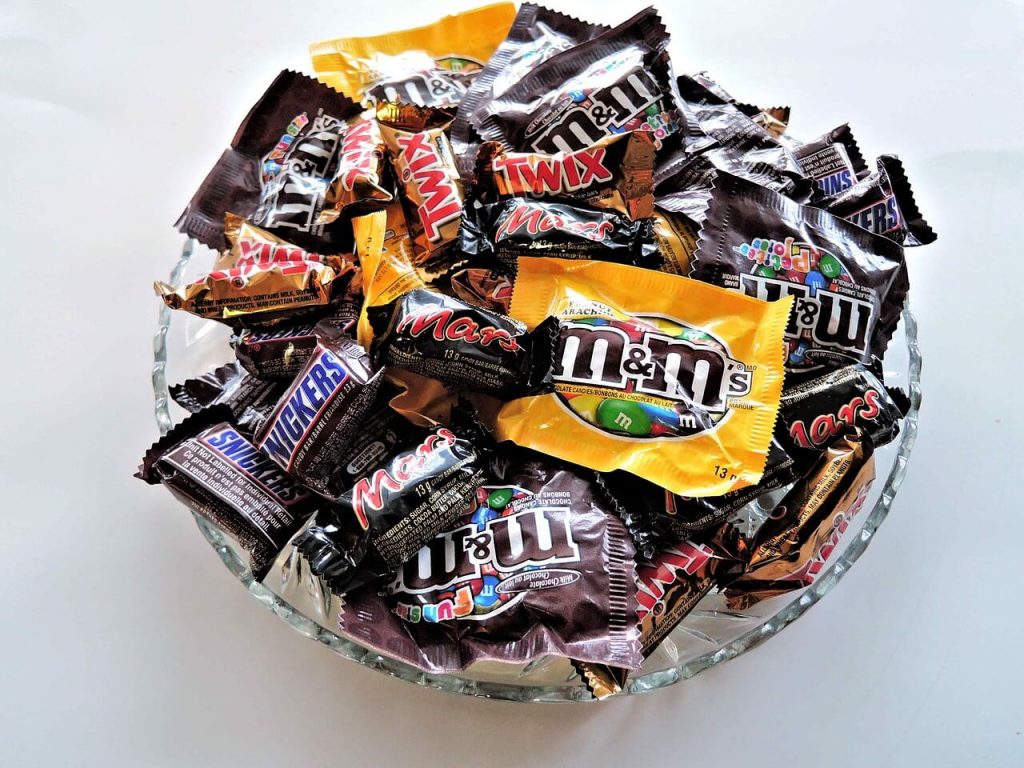 This allows you to indulge sans sabotage. Or a few of those super cute mini cups of Ben and Jerry's Ice cream. If potato chips are your thing, grab a few snack size chips to satisfy the salt craving.
Here is what NOT to Do:
Don't ignore the craving or deprive yourself.
We both know that won't work.
You are already suffering enough. Give in, just a little. But don't be buying the family pack to "save money" because we all know where that family pack will land. On your hips and bum, so watch out.
Just a pain in the…
This
research paper examined several studies and determined that women's tolerance to pain changes according to her cycle, and women are most sensitive to pain during the premenstrual phase.
The science is complicated but it has to do with the way hormones interact with our opioid receptors.
So it's not all in your head, you are probably feeling more pain during your period than at other times during your style. Talk about adding insult to injury!
Who's idea was the period, anyways??
I will say this. It probably is not a good idea to lift a ton of heavy weight, to the point where your muscles will be sore the next day.
Because you will feel the soreness more that you would at other times during your cycle. Avoid anything that causes soreness and pain the next day.
These few days are NOT the days to increase weights, or try and beat your previous crunch or squat record. Save that for later.
Just Say No!
To Scales that is.
Do yourself a favor. Do not weigh yourself right now. You may already be feeling tired and maybe even blue, and stepping on that scale is just not necessary, nor accurate during these few days.
Weighing yourself will only make you feel crappier, so wait until a few days after the storm has passed to allow the water weight to flush from your system before weighing.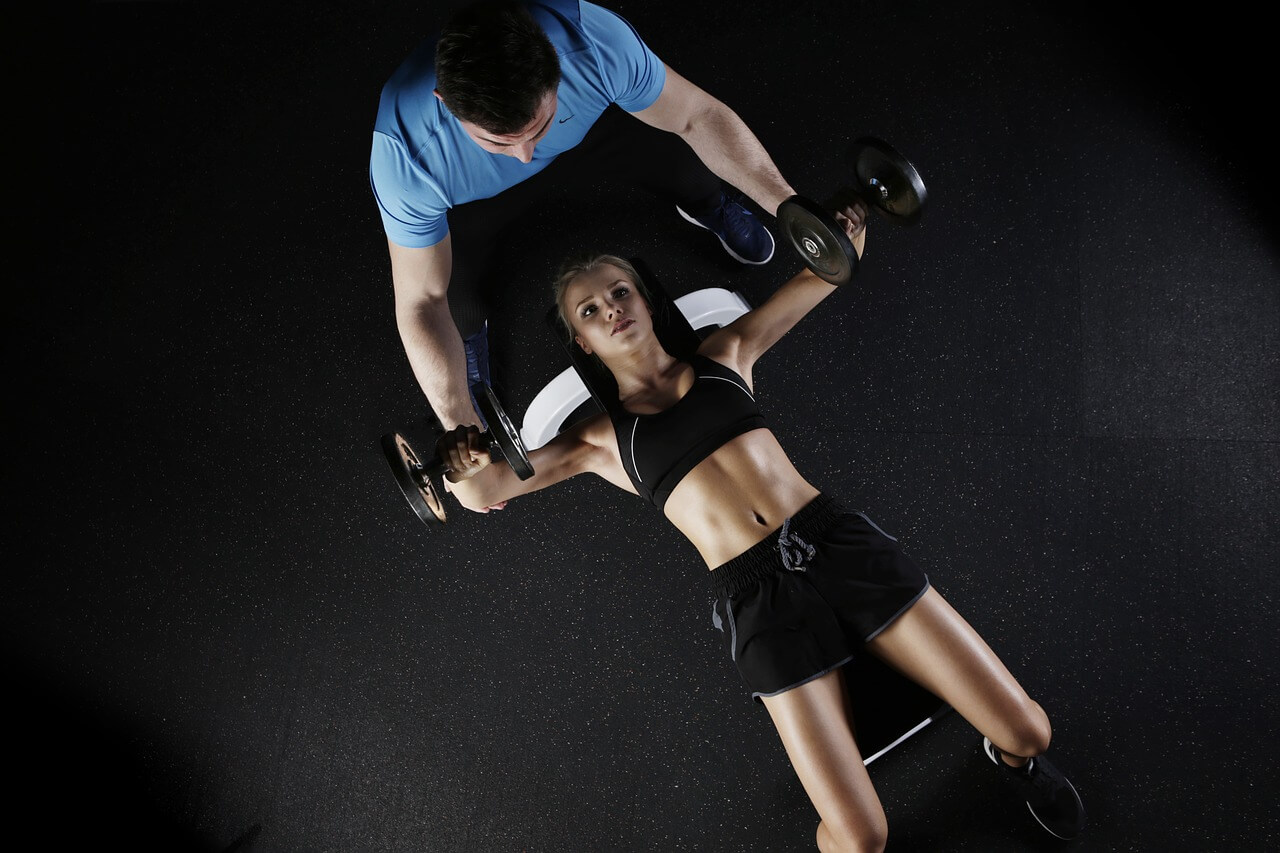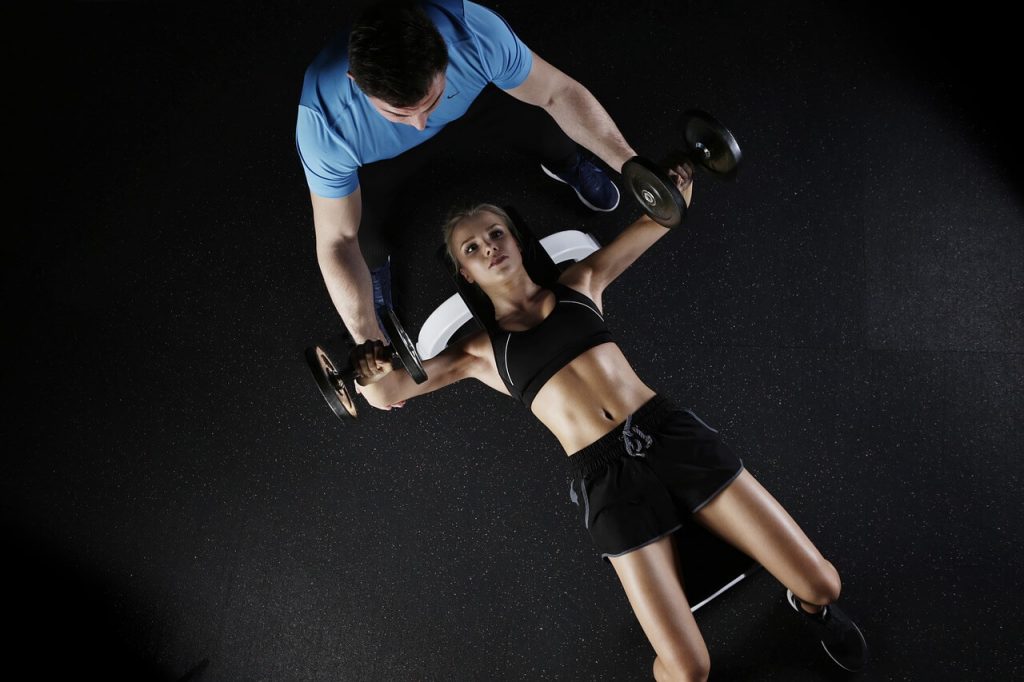 What exercises can we do during periods that will help us feel better?
…Or less Crappy?
It is OK, to take it easy during your period. It is OK to take a few days off. Two or three days away from the gym will not derail your progress. Some might even say that training everyday leads to overtraining and all the negative effects of that.
Some women prefer to do a light workout:
walking
swimming
a light cardio routine, like 20 min on the elliptical trainer
a few rounds around the circuit at the gym, using lighter that normal weights
Do these in lieu of your normal routine. It works.
Doing something moderately active, even though you do not perform your standard routine may brighten your spirit and help you feel accomplished, or at the very least, you will feel less guilty.
Did I mention you should not berate yourself?
You shouldn't. Really! Be Kind to yourself!
Exercising while on period: Workout routines you can do
Low Impact Equipment free Light Routine you can do at home
This easy 27 minute video is great for "shark week". It involves NO jumping, plus NO required equipment, so it can be performed from the comfort of your home.
It gets you moving, and you can adjust the moves to your fitness level, or exert yourself as you wish. You can take it easy, or turn up the heat, it is up to you. Plus, the narrator uses the words "Butt Kickers" and "Hiney Marches" which gave us a giggle.
The video production and audio are professionally done, the narrator explains everything, plus there is on screen instruction. A great workout video.
Lazy Girl Period Workout
Energetic and sassy Sierra Dallas is anything but lazy. In this Lazy girl Period workout she does take it easy, if only a little.
She incorporates some traditional CrossFit moves (Burpees, Bridges, planks) and some Suzanne Sommers-esqe leg lifts.
Remember the thigh-master?
Don't worry; you won't be using one in this workout. Well, that was easy!
Sierra has a lot of energy and while her videos are not exactly calming, some people prefer a more lively presentation, and she delivers!
That Time of the Month Workout
Jessica, of Jessica Smith TV, offers a short, 17 minute video great for "that time of the month". She starts with an ample amount of stretching, including back stretches to ease pain.
All moves are low impact, no jumping or jarring movements. She includes several abs exercises to ease bloating and discomfort.
Pain Management Routines
Yoga for Menstrual Pain
The beautiful Asana includes several comforting and pain releasing yoga moves you can do from home.
This quick routine allows you to pamper yourself, offer you relief and give you a sense of accomplishment and self care, so needed during this time.
Best Stretches to remove Lower Back Pain
Cassy with blogilaties offers those with back pain 5 stretches that can ease or relieve the aches and pains. If your cramps hurt your lower back, give this video a try.
Cassy is a certified Pilates instructor, her video is pro quality and not too long, just 8 minutes.
Menstrual Management
Sometimes we don't want to workout during our period because it can be messy, or we fear having embarrassing accidents.
Some female athletes use a combo of pad plus tampon, to double up on protection.
Other athletes limit exercise time, so there is no need to change during the workout.
There is also a more 'novel' approach. The menstrual cup, a bell-shaped silicone cup that fits inside you, may be a good option. The cup provides a small amount of suction so it stays in place.
You don't need to worry about it falling out, plus it holds more than a pad or tampon. It can also be worn with a pad as backup.
We find that purchasing one of the top rated menstrual cups is the way to a better workout session and more saved money in the long term (since one cup can last up to 10 years)!
The Choice is Yours
Exercising while on period or not, you decide.
To work out or not is a very personal choice so don't let someone else's attitude towards it, or their choice influence you. It is up to you to power through your normal routine, of take it easy during that time of the month.
Until next time,
We will see You at the Gym! (maybe tomorrow, or maybe in a few days.)
[starbox id=katielynwriter]