How to Get Abs: Home Workout Ideas and Gear
Everyone wants a solid six-pack, and they want one, even more, when beach season approaches.
A strong core is a perfect foundation for a strong body, and your abs need to be worked out regularly to maintain that strength.
Modified Sit-Ups
Everyone knows how great sit-ups are for ab sculpting.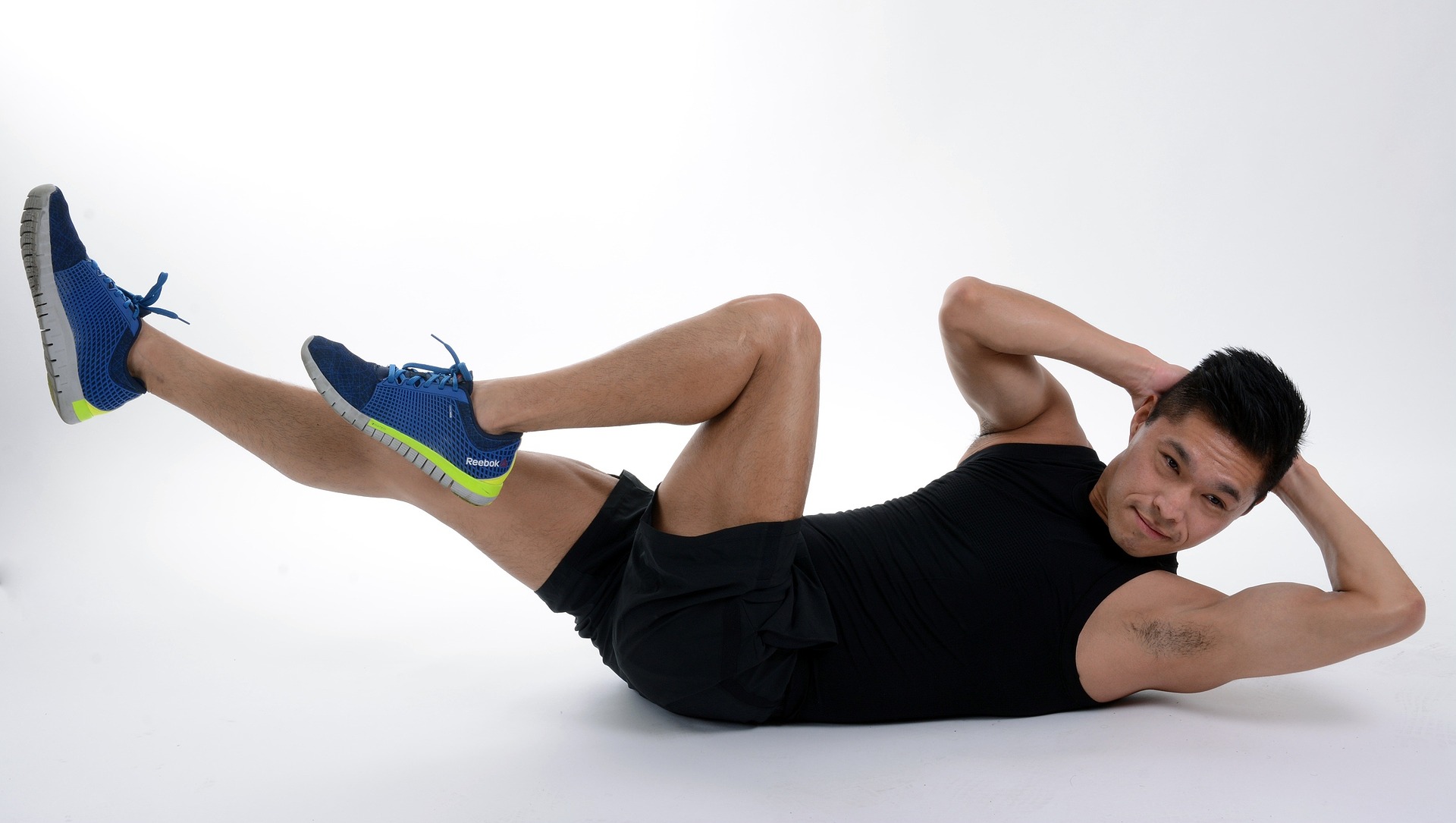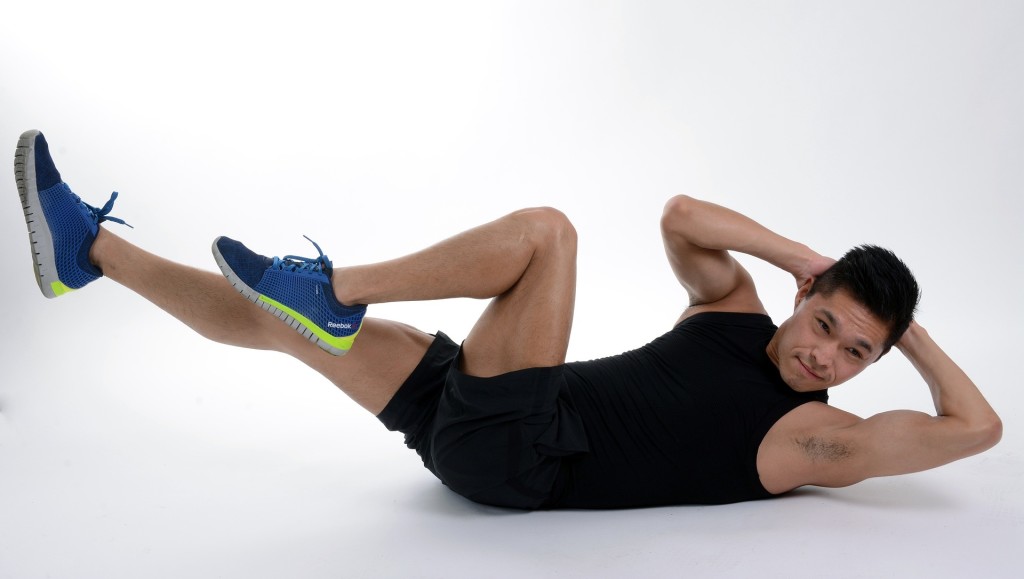 There are dozens of kinds of sit-ups, and some will work better for your abs than others. Partial sit-ups with arm raises are excellent for engaging your entire abdomen in one pass.
While lying on your back, bend your knees to 90 degrees.
Lift your arms straight up above your head, and keep them up. Sit up half way, and come back down.
If you want even more precision targeting, use a back mat.
It will keep you elevated from the floor and hold your back in an arch, maximizing the intensity of your sit-ups.
Nayoya Abdominal Mat
Nayoya Abdominal Mat with Back Supporting Contour for Full Range of Motion Ab and Core Workouts
PROVIDES firm lower back and lumbar support, stability, constant tension, and an effortless full range of motion workout for your abs and core
REMOVES PRESSURE from your back while maximizing the effectiveness of crunches, sit-ups and leg lifts.
HIGHLY EFFECTIVE Ab and core isolation and engagement during leg lifts, knee raises, crunches and sit-ups for increased core strength
MIMICS THE CURVED SHAPE OF YOUR SPINE allowing your abs to get a proper stretch on the bottom portion of the movement followed by a complete contraction at the top of the movement
REQUIRES NO SET UP: Light, portable, durable, long lasting, sturdy design that stays stable, doesn't wobble or slide and can be thrown in your suitcase or gym bag and taken with you anywhere
Using a exercise ball as a support for your lower back gives you a fuller range of motion. You'll get to work your abs going up just as easily as you will going down.
With the ball pressed against the small of your back. With your feet firmly planted flat on the ground, place your fingers on the back of your head, behind the ears.
Tuck your chin down, and curl off of the ball until you've reached a sitting position.
DynaPro Direct Exercise Ball
Sale
DYNAPRO - Exercise Ball, Extra Thick Anti-Burst Material, Heavy Duty Yoga Ball for Workout, Pregnancy and Physical Therapy, Hand Pump and Exercise Resource Included, Blue
Premium & Versatile Exercise Essential - Kickstart your workout routine with an all-around fitness ball created to support your exercise and wellness needs. This stability ball is great for yoga and pilates, and can be used as a sitting ball chair for back and posture support.
Thick, Non-Slip & Ribbed Body for Solid Grip - This lightweight exercise ball is enforced with a PVC body, matte surface, and horizontal ribbed contours - delivering unparalleled grip and stability. This pierce-resistant and heavy duty stability ball is easy to hold and control, even when tossed, squeezed, and handled with sweat.
Endures the Toughest Workouts - Our exercise balls are manufactured using gym quality standards. Providing greater resistance to strong impact and rigorous activity, you can tone, build muscle, improve your range of motion, and increase flexibility and balance with ease.
Safe, Heavy Duty & Anti-Burst Rating - These exercise balls for working out are reinforced with superior anti-burst materials with a thickness of 2275 micrometers - to support heavy loads as high as 2200 lbs. With your safety at the forefront, our very sturdy balance ball will slowly deflate with excess loads above this weight.
4 Size Options for Every Fitness Enthusiast - Whether you're a new or experienced therapy ball user, finding the right DynaPro stability ball is easy. Refer to our size guide to determine the right fit for your body, lifestyle, and needs. Available in 45cm, 55cm, 65cm, and 75cm sizes. It comes with a hand pump for a quick and easy set up.
V-Ups are like pushups gone crazy. In a v-up, you keep your core on the ground, and bring everything else up into the air. With your back flat on the floor, hold a medicine ball with both hands behind your head.
Lift your legs straight up in the air, as you raise the medicine ball straight up above your chest.
Bring your toes as close to the medicine ball as you can without raising your legs before returning to the flat position.
AmazonBasics Medicine Ball
Sale
Amazon Basics Weighted Medicine Ball for Workouts Exercise Balance Training, 10 Pounds, Blue/Black
10-pound weighted medicine ball for upper, lower, and full body exercises
Constructed with sturdy, firm rubber with weight labeled on both sides of ball; lightly textured surface provides a superior grip
Can bounce off hard surfaces (for slam ball workouts, search Amazon Basics Slam Ball)
Designed for classic medicine ball workouts, including ball toss, weighted twists, squats, sit ups, and more
Ideal for developing core strength, balance, and coordination
Weighted sit ups can seem dangerous, but that's because you probably aren't using the right kind of weight.
Essentially, a weighted sit-up is the same as a regular sit-up, except the person working out holds weight at the center of their chest through the duration.
Holding the weight over the core engages your arms and abs at the same time, forcing you to target your strength to your abdomen to maintain your center of gravity.
For weighted sit-ups, you shouldn't use a barbell, a dumbbell, a kettlebell, or a medicine ball.
These are cumbersome to hold, and because of their large size, they may get in your way and prevent you from completing the sit up. Instead, use a regular weight plate with grips.
It's flat, it's easy to hold, and you won't have to worry about it hitting your stomach.
CAP Barbell 2-Inch Olympic Grip Plate
CAP Barbell Olympic Grip Weight Plate, Single, Black, 35 Pound
CONSTRUCTION – Made of solid cast iron with a machined hole and a durable, black baked enamel finish. These weights have a 2-inch center hole to fit on Olympic bars.
FEATURES –Each weight features grip holes to provide a secure grip during use. The baked enamel coating ensures a durable, reliable weight that will last through grueling workouts & the raised numbers help to easily identify weight sizes.
VERSATILE – Weight plates can be used to perform muscle strengthening exercises and endurance training, and to increase flexibility and balance. A single weight plate can also be used for warm-up exercises.
CHOICES – These weight plates are available in 2.5, 5, 10, 25 and 45 lbs. There are grip holes for each weight size to provide a secure grip when loading and unloading the weights.
TRUST– Trust experience. CAP has been a pioneer in the fitness industry for over 30 years with locations worldwide. Chances are, if you have ever worked out before you have used a CAP product.
Ab Rollouts
For rollouts, you can either use a barbell, or an ab wheel.
Ab wheels are a little better because they concentrate your strength into a central line, but a barbell will work in a pinch. If you're using a barbell, you should load it with ten pound plates.
Anything heavier can potentially cause injury.
Kneel on the floor with your shoulders over your barbell or ab wheel. Clench your abs, and roll forward until your hips are as low as you can get them without dropping them.
Your back should remain straight the entire time. Once you've gone as far as you can, roll your wheel or your barbell back until you've resumed the kneeling position.
Perfect Fitness Ab Carver Pro
Perfect Fitness Ab Carver Pro Roller Wheel With Built In Spring Resistance, At Home Core Workout Equipment, Red
Ultra-wide ab roller with built-in resistance and ergonomic handles to help maximize results of ab roll-out exercises
Interior kinetic engine uses a carbon steel spring to provide resistance and amplify abdominal and arm workout
Ultra-wide wheel tread offers stability when carving left, right or center for targeted work on obliques
Ergonomic hand grips are angled to activate arm and core muscles; handles are removable for easy storage and transport
Core Chops
For this one, you'll need to install a resistance band. Most of them come in sets with hookups for doors or can easily be mounted to something like a power rack or a pull-up bar.
Start from the lunge position with one leg forward. If your right leg is forward, grab the resistance band over your right shoulder. Grasp the band with both hands, pulling it diagonally past your left hip.
Efficient Sports Resistance Band Workout Set
Lay with your back flat on the floor. With your elbows bent at 90 degrees, reach behind you and grip the bottom support bar of your workout bench. It's heavy enough to stabilize you.
If you have an ab bench with built-in foam grips near the bottom, this is what they're supposed to be used for.

 With your legs straight and your feet together, raise them until they're completely vertical.
Lift your glutes up off the ground. As you lower your legs, avoid placing them directly on the ground. Stop a few inches from the floor to keep your abs engaged before you repeat the leg lift.
Reverse Crunches with Resistance 

With your back on the floor, wrap your exercise band around the arches of your feet. Twist the band, turning it into an "x" shaped cross in the center.
Hold the top of the band with your hands. Using your hips, bend until your knees are straight up and close to your chest and lift your glutes off the ground, with a 90 degree bend in your knee.
Then, crunch your upper body and raise your head until you're looking through your thighs. Extend your legs straight out at you pull your arms back over your head.
Gold's Gym Power Training Band, Heavy
The best thing about ab workout equipment is that none of it is especially expensive.
Some of the tools you would use are pieces of equipment you'd already own, and the things you may not have are easy to store and don't take up a lot of space.
Don't put all your emphasis on your arms and legs – you need your abs for balance when you want to sculpt the perfect physique.