Best Floss Bands for Recovery + 9 Muscle Compression Bands Reviewed 2023
Voodoo Floss.
Is it black magic or based in solid science?
I am going to explore that question a little, talk about how proponents say floss bands works, offer suggested uses and show you what to look for if you decide to try compression bands out.
I will wrap it all up (get it?) with a review of 9 of the top brands to help you choose.
What Exactly is a Floss Band?
Very simply: Floss bands are long thin rubber ribbons used to aid in recovery and to speed healing. Standard size is 2 inches wide by 7 feet long and they are wrapped around or near joints, similar to how you wrap a bandage.
But, they are actually more complex to apply than a simple bandage.
Fortunately, YouTube videos (below) and online instructions for applying floss bands abound.
What are Floss Bands Supposed to DO?
There are a few theories as to why wrapping stressed or injured joints helps aid recovery and healing:
Blood Rush: The idea is you wrap the joint or muscle, calf, knee, elbow, and gently move the muscle or bend the joint or muscle to shake things up.
Release the band after a minute or two and as the blood rushes into the previously restricted area, the lactic acid and other junk is flushed out.
Myofascial release: The theory is that by wrapping the muscle, you relax the connective tissue around it, which releases pain and tension and allows better blood and lymphatic flow once the band is released.
ROM or Range of Motion: Some proponents advise athletes to wrap the bands above and below the joint, perform a few movements and release the band.
For example, if you wanted to increase knee mobility you can wrap the floss above and below the knee joint, leaving a gap at the knee.
Perform a squat or other knee mobility move while the band is in place. This is though to stretch the tissue in the gap, increase mobility and release stiffness.
Note: You should only use a band for a minute or two at a time, and never while working out.
Voodoo bands are meant to be used during warm up and recovery, before and after working out.
How Can Recovery Bands Help You?
I promised you we would look at these voodoo bands to see if their use is at all supported by science.
Happily, I can say yes, but the science is pretty light.
Voodoo Bands and compression floss recovery bands help with:
Increased Joint Mobility
This study shows the use of floss bands on the ankle Increased dorsoflexion.
Dorsoflexion is movement of the ankle, and the study looked at applying the band for 150 seconds and reviewing ankle mobility immediately after and 7 hours later.
The study saw significant increase in mobility immediately after the application, supporting the use of floss bands as a warm up tool.
Improved Performance
This study shows that the use of floss bands may improve performance for up to 45 minutes after application.
The researchers examined sprinting time and jumping force performance.
How Can You Use Floss Bands or Recovery Compression Bands?
Wrap.
Wrap the band around the joint using about 50% tension. Make sure the band overlaps a bit, except in an area you want to leave a gap.
ROM or Pain and recovery.
If you are focusing on joint mobility, you will wrap above and beneath the joint, leaving a gap on the joint itself. If you are wrapping for pain or recovery, you wrap the entire joint or muscle.
Secure.
Secure the wrap by tucking the end under the wrap. The tackiness of the rubber will keep the wrap in place.
Move.
After the area is wrapped, perform gentle range of motion movements for a minute or two.
Remove.
Remove the wrap after a few minutes and continue with your workout routine.
What You Should Know before Choosing the Best Floss Bands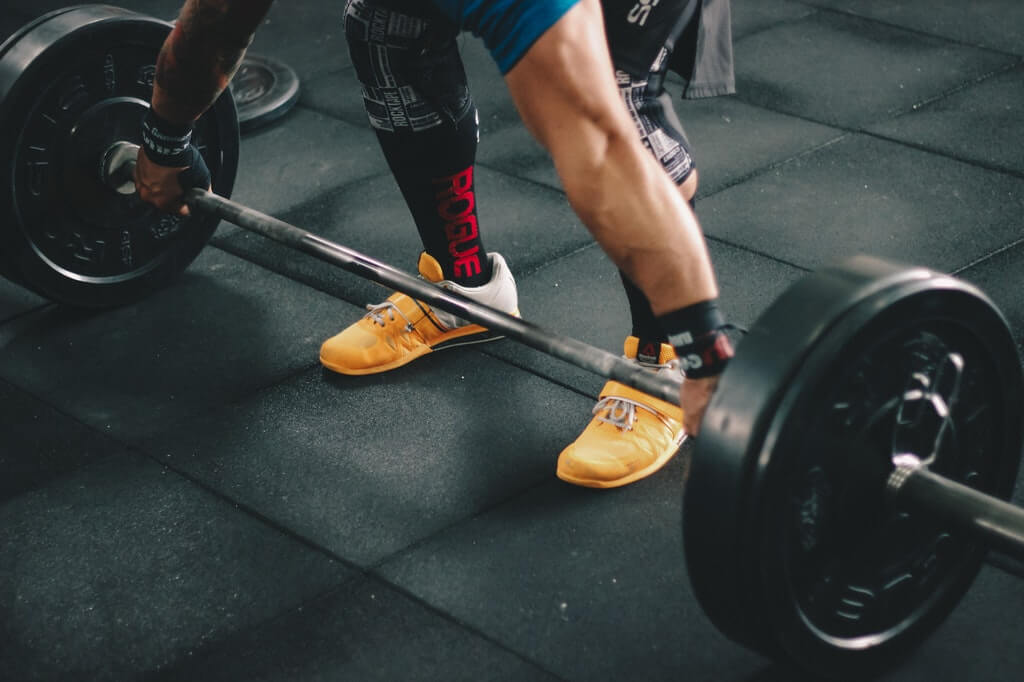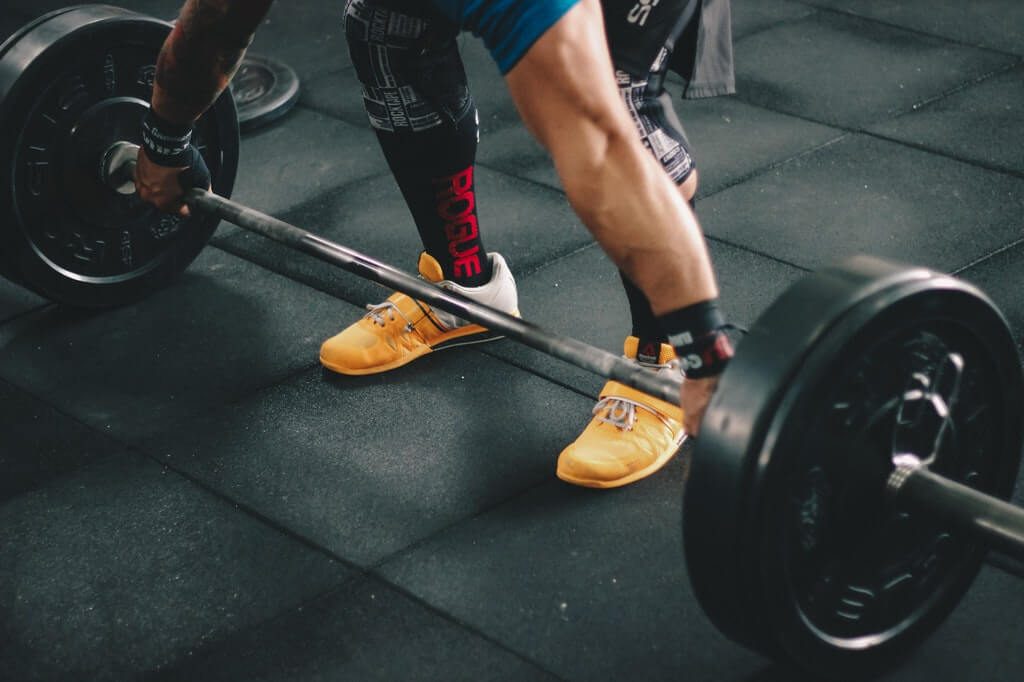 Thickness
Black Bands are generally softer and are used on the upper body. These bands are usually .051 inches thick and have a little more stretch than red bands.
Red Bands offer a bit more compression than black bands. These are usually .06 inches thick and feel a little stiffer than black bands. Normally these are used on the knee, calf and ankle joints.
The good news is:
The red and black bands are often sold as sets of one each, so you can have the best of both worlds, and a set that is suitable for all areas.
Width
The most common width is 2 inches, but thinner and thicker bands exist.
A few brands offer a 4 inch wide band, which will obviously cover a larger area.
Wider bands are good for covering long muscles, like thighs or the entire calf.
Stickiness
Sticky or tacky bands are easier to put on by yourself and they stay more secure than rubber that has lost its tack.
Stickier bands are usually more expensive, so you decide if the extra cost is worth it to you.
How Do You Use these Things?!?!
There's a mountain of info demonstrating how to use these bands online and on YouTube.
However:
Sometimes, a good old fashioned pamphlet, picture or diagram showing you how to use the compression recovery bands is a nice touch. Some bands include instructions, eBooks, DVDs, pictures on the package or manuals showing you what you can do with the bands and how floss bands can help you.
Other brands are not as thoughtful.
Call me old fashioned, but I think including instructions is a classy touch that make the product appear a better value. Plus, I don't need to run to the computer or get out my hone to put it on.
Now let's take a look at the top-rated floss bands and most popular recovery compression bands on the market.
TOP 9 Best Floss Reviews 2023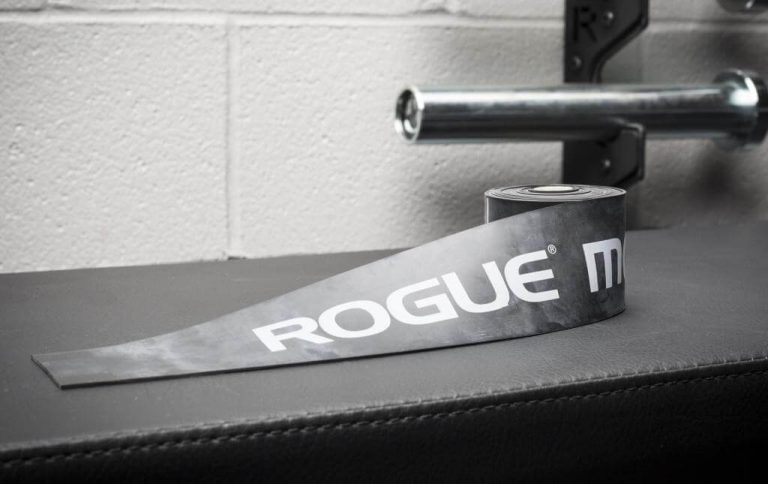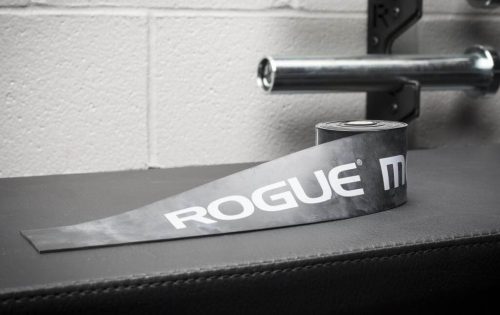 Review: The most popular recovery flow is the Voodoo floss by Rogue.
They are made from 2 inch wide natural latex rubber, and are cut to either 7 feet to cover an injury or specific area, or 28 feet to wrap your entire body. Just kidding, the 28 foot length is so you can cut to size.
Pros
Stretches to 150% of its length.
Available precut or cut to size lengths.
Made from natural rubber- sticky and easy to secure.
Cons
Takeaway
If you want the real deal these are the one and only best voodoo floss bands.
Serious Steel Mobility & Recovery Floss Bands
Serious Steel Black Mobility & Recovery (Floss) Bands |Compression Tack & Flossing (Heavy: .051" X 2" x 7')
BLACK Mobility Band measures .051" Thick x 2" Wide x 7' Long
RED Mobility Band measures .060" Thick x 2" Wide x 7' Long
Essential performance tool for every type of athlete or fitness professional. The mobility and recovery bands allow for full compression around the entire joint or muscle and are perfect for elbows, knees, hips, ankles, shoulders and more.
Tack and Floss: Tack (hold down) tissue while flossing (gliding with pressure) across the tissue to affect positive change. The mobility and recovery bands help to decrease soreness and loss of motion after exercises, helps to reduce swelling associated with injuries, restores normal joint range of motion by breaking up scar tissue, and helps with revascularization.
Bands are 100% Natural Latex and are over 99.9% free of soluble proteins (latex allergens). If you have a sensitivity to latex, purchase and use this product with caution.
Review: Serious steel floss recovery and mobility bands are available in singles or pairs and thickness of .051 inches or .06 inches.
They are made with 100 percent rubber latex and you choose the pair, the set comes with a carry bag.
Pros
Includes quick start guide in digital format.
7 feet long.
Available in singles or a set with carry bag.
Cons
Coated with a light powder.
Takeaway
A serious set of rubber compression bands.
WOD Nation Muscle Floss Bands
WOD Nation Muscle Floss Bands Recovery Band for Tack and Flossing Sore Muscles and Increasing Mobility : Stretch Band Includes Carrying Case (2 Black)
Significantly Reduce Muscle Soreness : Muscle Floss helps break up intramuscular "junk" to allow for greater mobility and blood supply to an area. By squeezing the muscle in a tight wrap, then forcing it through a full range-of-motion, friction between muscle fibers helps break up fuzz, scar tissue, lactic acid and other junk in those tiny places that foam rolling and lacrosse ball techniques can't address.
Healing and Cleansing Power : When you release the band, a rush of blood washes through the muscle; this not only brings nutrients for growth and healing but also clearing out all that junk you just broke up. This is also true for injury recovery and can be used to aid the healing of strained tissue. For swollen areas, you want to promote lymphatic drainage.
Stretch Those Hard to Stretch Places : To work shoulders, wrists, ankles, elbows and the little pieces within, wrap a floss band tightly around the joint (sometimes it might take two bands to cover the area) and put it through a full range-of-motion like push-ups, PVC pass-throughs, squatting, lunging, etc. For knees, wrap one band above and one band below the joint, then do some squats. This stretches all the small muscles and ligaments which can greatly improve joint pain and stiffness
Choose From Two Levels of Compression : The black mobility band measures .051" Thick x 2" Wide x 7' long and offer just the right amount of compression for most athletes in most areas. The red band measures .060" Thick x 2" Wide x 7' long and offer an increased amount of compression for working large muscles or when you need a deeper flossing.
Perfect For Home Workout : Our bands can help from home, the office or ont he road. Stay whole-body fit from the safety of your home.
Review: WOD nation recovery bands are sold as either a set of two bands, or as single bands, and each order includes a carry storage bag.
Bands are 2 inches thick and 7 feet long. The black bands are .051 inches thick and the red band is .06.
Pros
Sold as singles or a set of two.
All purchases include carry bag.
Available in .051 and .06 thickness.
Cons
Not as sticky as more expensive bands.
Takeaway
Great value when ordered at a set of two.
WODFitters Floss Bands for Muscle Compression
Floss Bands for Muscle Compression Tack & Flossing, Mobility & Recovery WODs - 2 Pack with Carrying Case (Black - Red Combo, 2 Pack)
WODFitters Floss bands improve movement range, restore joint mechanics, or release previously injured tissue while performing the actual athletic movement the athlete is trying to improve.
Choose from 2 compression band sizes. The black mobility band measures .051" Thick x 2" Wide x 7' Long and provides regular compression. The red band is thicker and measures .060" Thick x 2" Wide x 7' Long. This provides more compression and is better suited in difficult areas like the high hips. This band is also great for larger athletes like powerlifters and strongmen when more compression is needed.
Tack and Floss has become the staple of fitness mobility and can greatly increase performance while reducing injury.
The WODFitters Floss mobility Bands come in a pair with 100% Satisfaction Guarantee. Try it for 60 days. If during this time you don't love it or don't feel it was worth every penny of your investment today, we give you your full payment back. No questions asked!
These compression bands encourage blood flow, increase the circulation and warm up the muscles. They help relieving pain, accelerating recovery, promoting flexibility and increasing the range of motion.
Review: WODFitters Floss bands are made from high quality latex built to last and withstand abuse.
Two bands come with each order and they thoughtfully include a drawstring bag so you can keep them separate in your gym bag.
Pros
Sold in sets of one red, and one black.
Two bands, two thicknesses, .051 inch and .06 inches thick.
Drawstring Carry storage bag provided with each order.
Cons
Takeaway
Useful floss bands for muscle compression.
Neptune Barbell Floss Mobility Bands
The Original Mobility Recovery Bands | Compression Muscle Floss Bands | WOD Band | (2-Pack Black Standard)
Black Standard Band measures .051" Thick x 2" Wide x 7' Long
Red X-Heavy Band measures .060" Thick x 2" Wide x 7' Long
Experience improved range of motion and mobility and reduced joint and tissue swelling after use
Widely used for the "tack and floss" method of tissue and joint restoration
100% Natural Latex and over 99.9% free of soluble proteins (latex allergens) - 150% stretch capacity - Full Size, Extra Long Band offering Wrapped Layered Technology for high quality and long life
Review: If you want a band with nothing printed on it, these floss bands for recovery may be a good choice.
Manufactured by Neptune barbell, based out of Virginia, these bands claim to be the original recovery band.
They have the distinction of being available in either a 2 inch or 4 inch width, with all bands being cut to 7 feet. You can also order in sets of two of the same, or mixed red and black.
Pros
Stretches to 150% of the length.
Made from 100% pure latex rubber.
No printing on the bands.
Cons
Takeaway
The only recovery band I know of offered in a 4 inch length.
Master of Muscle Floss Bands
Special Deal: Floss Bands - for Muscle Compression - Mobility and Recovery - Includes 2 x Flossing Bands for All Areas of The Body - Carrying Case and Bonus Ebook Included
PROMOTES MOBILITY, HEALING AND MUSCLE BUILDING: Beast Floss compression bands are a great multi purpose mobility tool, they can be used to help increase mobility in a region of the body such as; help gain internal rotation of the shoulder, extension of the elbow and knee. It can be used to break up adhesions in connective tissue in regions of chronic overload such as lateral knee/ thigh in ITB friction syndrome or in the sub-acute rehabilitation phase for the anterior ankle after ankle sprain.
COMES IN TWO STRENGTHS; For Regular Compression, use the black heavy band, which measures .051″ thick x 2″ wide and 7′ long. For increased compression, for large muscles or when you need a deeper flossing, the Red is an extra-heavy band which measures .060″ thick x 2″ wide and 7′ long; the extra thickness provides more compression for more complex muscle areas.
TOP QUALITY, DURABLE AND LONG LASTING Made of high quality 100% natural latex rubber 99% free of soluble protein; Manufactured using a special layering method to ensure durability
FREE EBOOK WITH BEAST FLOSS APPLICATION TECHNIQUES - To help get you started, we will show you how to get you started and to take you to the next level in you Beast Floss Experience.
ORDER NOW! WORRY FREE! The Beast Floss has been intensively tested and assessed by Elite Athletics and approved for high performance and durability. We're so sure you'll love it that we offer a 100% no-questions-asked replacement or refund warranty. Try it today, risk-free, and experience unbeatable muscle compression from the Best Floss Bands on the market!
Review: Each set of one red band and one black band include a carry and storage bag and an eBook to show you how to use and apply the bands.
Master YOUR muscle with targeted compression to heal injuries and recover faster.
Pros
Includes carry bag and How to eBook.
Set of two, one red.06 thick and one black .051 thick.
Low price.
Cons
More difficult to use than Rogue Voodoo Floss bands, but less than half the price.
Takeaway
Excellent price for a set of two.
Rocktape RockFloss 2" Compression Muscle Recovery Tack Mobility Band, Flossing for Muscle Soreness, Range of Motion, Red
RockFloss Uses The Science Of Compression and Fascial Shearing To Help 'Unstick' Muscles And Joints So They Move Better And With Less Pain
Available in 2" or 4" width for stronger compression + creating bloodflow around muscles, joints & tendons
RockFloss Is A New, Reusable Mobility Tool That Can Help You Move With Better Flexibility and With Less Pain
RockFloss can be Used As A Primer Or Warmup Before Exercising Or To Improve Flexbility and Mobility After Training, or as Part Of a Rehabilitation Program
Use on Almost Any Body Part; Shoulders, Knees, Wrists, Elbows, Hips & Ankles are all excellent Target Areas. Never Use RockFloss On Your Head Or Neck
Review: Rocktape Rockfloss is a super sticky 100 percent latex rubber floss.
The tape is sold as 2 inches or four inches wide. They are 7 feet long and come with instructions for proper use and application.
Pros
Available in 2 inch and 4 inch width.
7 feet long.
Detailed instructions included.
Cons
Takeaway
One of the newest and best floss bands on the block.
EliteFTS Pro Strong Compression Floss Band
Review: This cut to size red band compression band by ETS fitness is .06 inches thick and 14 feet long so you can cut it to suit you.
It's made from high quality latex, is easy to apply and has plenty of "stick".
Pros
Cut to size long roll.
High quality latex rubber.
Sticky and easy to apply.
Cons
Takeaway
Best compression floss on a roll.
POWER GUIDANCE compression Bands
POWER GUIDANCE Muscle Floss Bands - Compression Bands - Mobility & Recovery Bands - for Improving Movement, Increasing Circulation & Reducing Soreness
Essential Performance Tool For Recovery - Increase the circulation and warm up the muscles. Help to relieve pain, accelerating recovery, promoting flexibility and increasing the range of motion.
Superior Quality - Made of high quality natural latex rubber and over 99.9% free of soluble proteins (latex allergens), If you are allergic to latex, purchase and use this product with caution.
Multi Use - Power Guidance floss bands help to reduce the risk of injury, enhance your movement efficiency, perfect for climbing, cross fitness training, running, cycling, mountain biking, yoga, weightlifting, etc.
Choose From 2 Levels Of Compression - The black band measures 0.05" Thick x 2" Wide x 6.8' Long and provides regular compression. The red band is thicker and measures 0.06" Thick x 2" Wide x 6.8' Long. This offer an increased amount of compression for athletes with large muscles or those that need to work deeper.
Take It With You Anywhere - Our floss bands can be used at home, in the gym, while traveling and even outdoors. This is truly a unique home workout equipment.
Review: Power Guidance recovery bands are an economical way to help your muscles recover and injuries heal faster so you can get back into the game.
This two pack has you covered, with two different thicknesses to over various purposes.
Pros
2 Pack of bands, one .05 inch thickness, the other .06 inches thick.
7 Foot long, each band.
Includes storage bag.
Cons
Not as "sticky" as more expensive brands.
Takeaway
Great price for a 2 pack.
Pick up a pair of the best floss bands, they are an essential performance tool for anyone who lifts heavy, or puts stress on their joints.
Drop me a line and let me know how floss bands have helped you.
If you want to see more reviews of the latest gym equipment and clothing sign up for the newsletter and we will send them directly to your inbox.
Until next time,
I will see YOU at the box.