Best Heavy Bags & Punching Bags for Home Gym + 15 Heavy Hitters Reviewed 2021
Take out all your aggression. Sweat buckets. Relieve stress big time. Have Fun. Get stronger and feel like a badass.
What's not to love?
The best heavy bags do all this and more.
But there are a few fatal flaws in the design of some heavy bags that suck the enjoyment right out.
I will let you know what those flaws are, what other points to consider as you ask yourself "what is the best punching bag to buy?" and finish with a review of 15 of my favorite heavy bags.
| Picture | Heavy Punching Bags | Our Rating | Available |
| --- | --- | --- | --- |
| | Outslayer Boxing MMA Heavy Bag | | |
| | Century Original Wavemaster Freestanding Heavy Punching Bag | | |
| | Century Wavemaster XXL Training Bag | | |
| | Everlast 100-Pound C3 Foam Heavy Bag | | |
| | Bad Boy Blue Aqua Punching Bag | | |
What can a Heavy Bag do for Me? Is it Really Worth the Investment?
While heavy bags are not a huge investment, they do take some work to hang and they occupy space in your gym on a permanent basis.
I mean, they are not exactly known for portability. So why bother with one?
I will tell you why.
Then the best heavy bag workout may be for you. Spend a few minutes beating the snot out of one, and I think you will agree, a heavy bag is indeed worth the investment.
Is a Heavy Bag right for You?
Make no mistake, a heavy bag is not only for stress relief, a punching bag gives an awesome workout too. It combines cardio and strength training in one. Just try and hit the bag at a medium pace for 10 minutes straight and let's check your heart rate.
Punching and kicking a really heavy bag with all your fury will build muscle as long as you continue to challenge yourself.
Heavy bags are also excellent training tools for Muay Thai, Boxing, MMA, Kickboxing and all kinds of combat sports. They improve accuracy, stamina and strength, while allowing you to perfect your moves.
If you are into combat sports at all, a heavy bag would make a great addition to your home gym.
What You Should Look for when Choosing the Best Boxing Bag for Home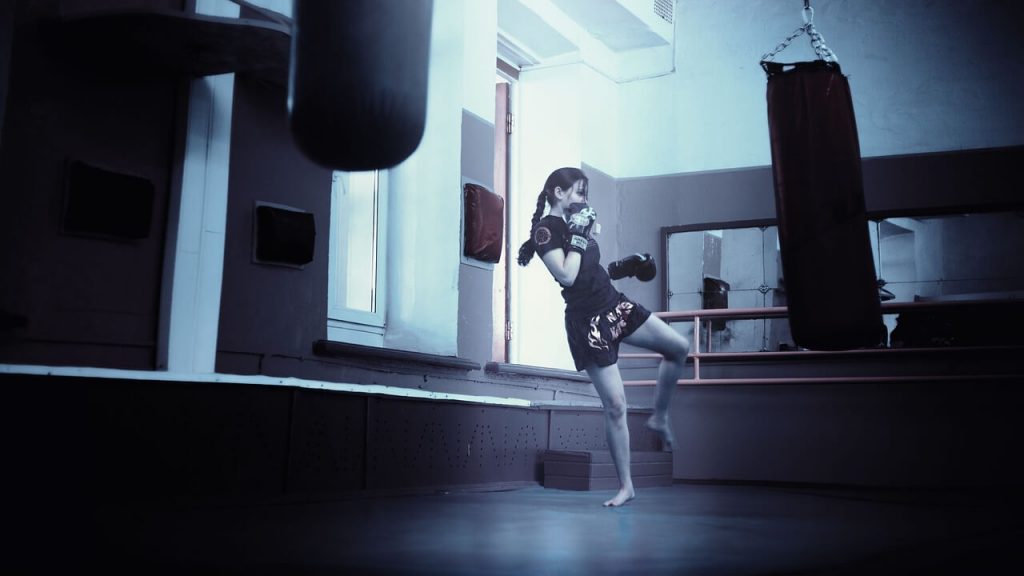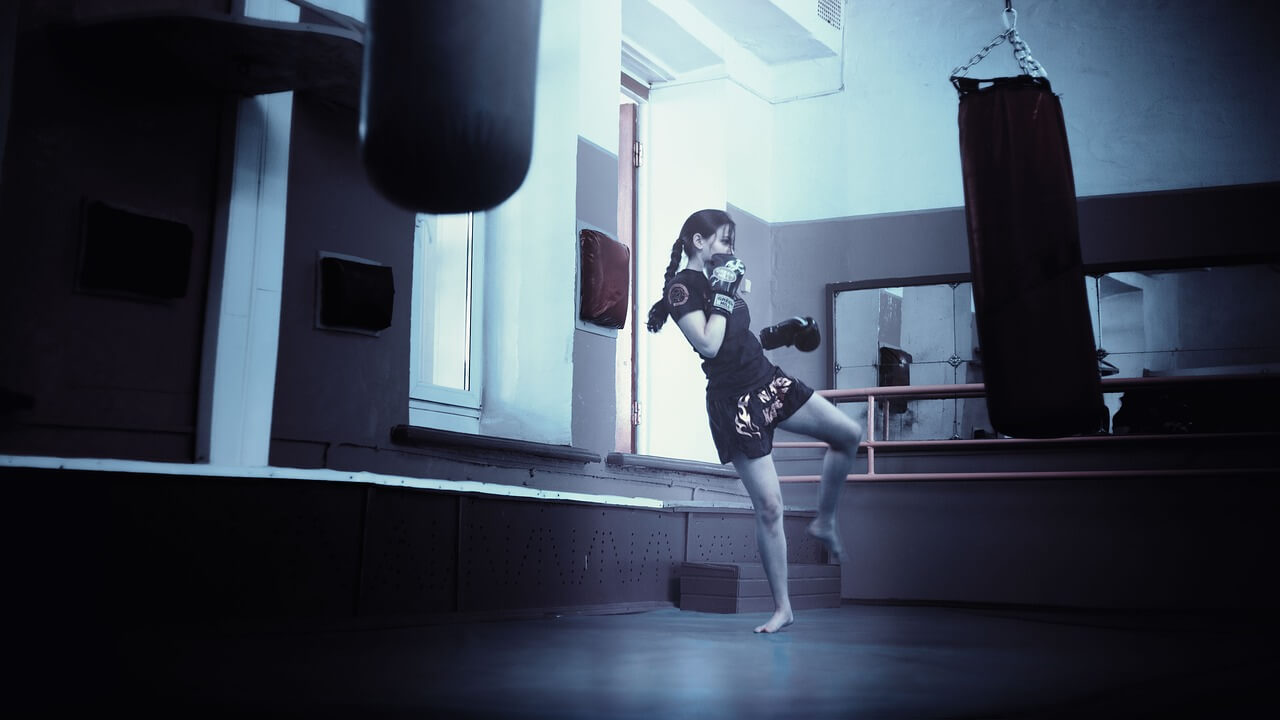 How Bag Weight Can Affect Your Power
One of the first things you should consider is the weight of the bag.
Heres is the deal:
The heavier the bag, the more resistance it has. In other words, it will take a really hard hit to move the thing.
Sometimes a bag that swings is annoying, but it can also be a benefit if you are practicing footwork, ducking and weaving, or aiming for a moving target.
But…
Since a really heavy bag is harder to move, you can hit it really hard and challenge your muscles to try and move it. Doing this is what builds muscle and striking power.
If you have the room, get one lighter bag and one ultra heavy bag to mix up your training.
It's what's on the Outside that Counts!
The best heavy bags are made from leather. The leather is durable and lasts. Plus it just looks good, probably smells nice too, which is a rare thing to encounter at the gym.
Vinyl or canvas covered bags split and wear faster and will not last as long as leather.
But the Inside Matters too…
What is in the core of the heavy bag changes how it feels to punch the thing.
Water filled bags feel the most like hitting a real person. Same goes for the heavy bags with water filed core. Humans are, after all, mostly water.
A bag with a sand-filled center surrounded by fiber tends to spin easily because the weight is at the center of the bag.
A heavy bag with a foam liner has an even consistent feel when you punch or kick because the foam secures the lining in place and the foam itself provides a place for impact to land. The foam wards of dead spots, voids, and overly hard spots on the bags punching surface.
Filling Flaw
One filling flaw sometimes seen in sub-par quality heavy bags is a bag filled with softer material that is not stabilized in any way. This type of bag has a tendency for the fill to sink to the bottom, leaving you with an ugly pear-shaped bag that is too hard on the bottom, and an empty void on top.
Hard Fill vs Soft fill vs Water Fill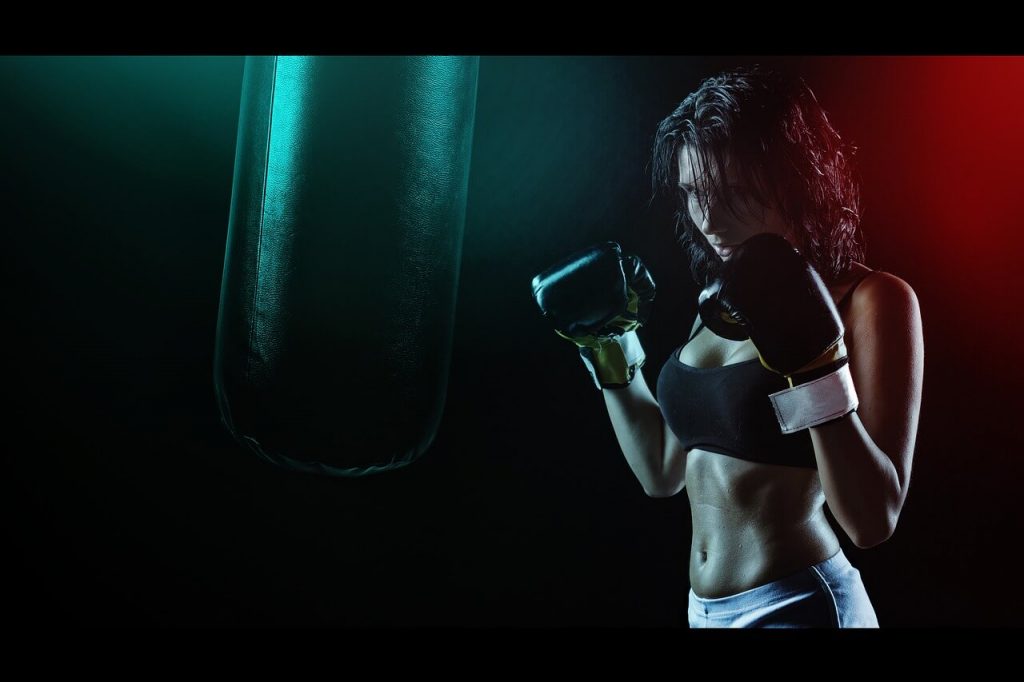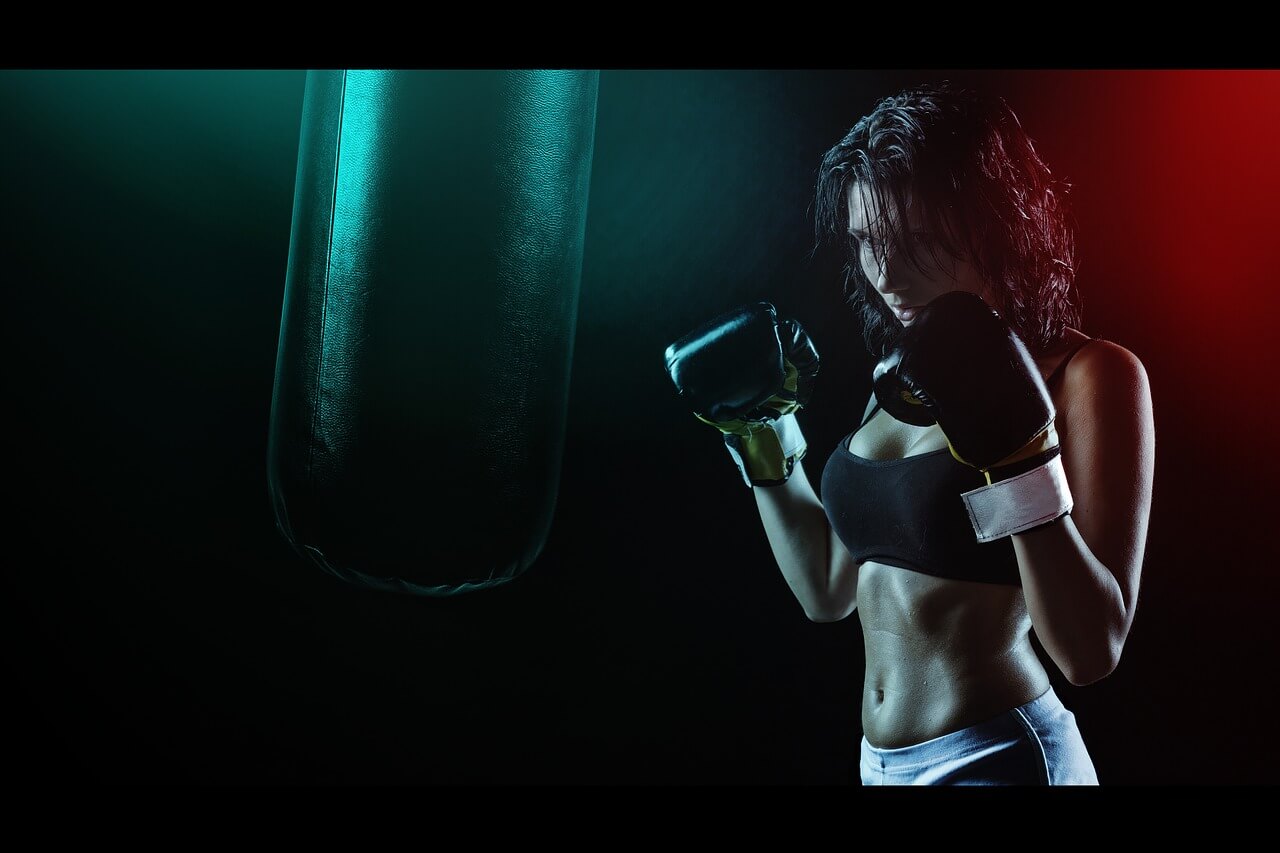 Plan Ahead to Avoid this Common Headache
There are two heavy bag headaches you want to avoid.
1. How to hang the bag.
You might be surprised to discover after you purchase the heavy bag of your dreams, that your new bundle of joy does not come with any, or the right hanging hardware.
Prepare yourself for a trip to the home depot, and consider ahead of time how you will hang it and what you need. Otherwise, when your bag is delivered, you will be disappointed when you can not start wailing on it right away.
2. Where to hang the bag
Location is always an important consideration. First, heavy bags are…heavy. Duh. You knew that.
So, you need a secure spot to hang it, preferably a ceiling stud or similar strong architectural feature, or you need a heavy bag stand. You will also need all appropriate power tools, screws, etc.
Also, consider how tall your ceiling is and how high off the floor you want the bag to hang. You may find the bag you want does not fit the space you have. Such is life.
At least you figured it out before you had to return a 150 lb bag, right?
How to Extend the Punching Enjoyment of Your Heavy Bag
Inevitably some bags will experience settling or shifting of their innards, and you will need to doctor the bag a little and perform a few adjustments.
Remove the bag from where it hangs and roll it on the floor to redistribute the insides. If it is a zipper style you can open the bag and move the stuffing around too.
TOP 15 Best Heavy Bags and Punching Bags of 2021
Now you have seen what the makeup of the best punching bags are and seen 15 or the hottest ones available.
Are you ready to pick up one of the best heavy bags for boxing?
Or maybe you want to try a few out at your local boxing club or gym first?
Either way, let us know what you think in the comments below.
Did we leave out any bags YOU consider the best heavy bags? We want to know!