Best Rated Inversion Tables: Guide and TOP 9 Inversion Tables Reviewed 2021
NO ONE understands what it is like to suffer from chronic back pain!
Except…
Those who suffer from it!
I will tell you what I know.
Those who suffer with back pain, sciatica, constant ache, who are unable to bend over, have painful, restless nights, writhing in pain, consistently say that an inversion table helps dramatically alleviate the pain.
We are here to offer some more information on the immensely helpful inversion table, give you the 9 best inversion table reviews to help you decide what is the best inversion table for you.
Picture

Inversion Tables

Our Rating

Available

Editors
Choice
IRONMAN Gravity 4000 Inversion Table

Exerpeutic Inversion Table

Teeter EP-960 LTD Inversion Table

Ironman IFT 4000 Infrared Therapy Inversion Table

Teeter EP-560 Ltd. Inversion Table
What are Inversion Tables and How are They Used?
An inversion table is a piece of fitness equipment that allows you to lie on the table standing upright, strap in at the ankles, and SLOWLY invert yourself lowering your head and raising your ankles over a fulcrum, which stretches the spine and provides the relief the table is known for.
You can incline just slightly, with your head just slightly lower than your feet, or you can go full on Vampire bat and hang completely upside down.
Most people like to incline somewhere between the two extremes.
Tip for the best way to use an inversion table:
Most inversion machines are more comfortable to use while wearing shoes, and tennis shoes seem to be the favorite. Leave a pair of tennis shoes near the machine for a quick and convenient inversion session.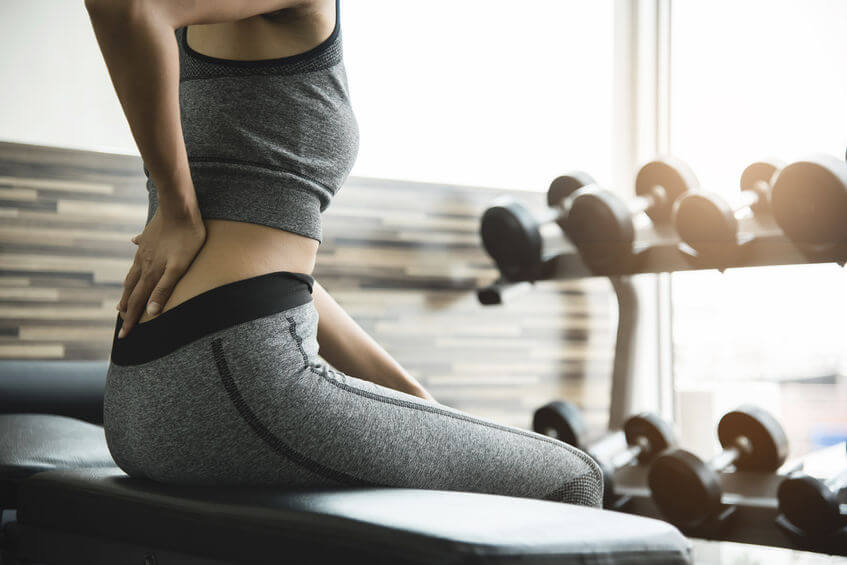 What are Other Uses for an Inversion Table, Besides Back Pain?
Back pain is one of the most common reasons to use the inversion table, but they are used for other alternative therapies and fitness as well.
Teeter makes one best fitness inversion tables available because it has a hard table that is not padded, making weighted sit-ups and other exercises easier.
Some of the less common inversion therapies are:
Depression
Decreasing Stress
Reduce recovery time after a workout
Weighted sit ups (using your body weight in an inverted position)
Who Should be Using an Inversion Table?
The primer candidate for the inversion table is the man or woman suffering from back pain.
If you suffer from back pain you may be asking yourself "what is the best inversion table for my pain"?
All the inversion tables we reviewed will help with back pain, but the padded inversion tables with memory foam or similar material are the winner for those with back pain.
Hot Tip:
It is not necessary to go full inversion, or even close, to get the benefit. In fact, a lower incline allows you to remain inverted for a longer time.
Some users only invert 30 to 60 % and see similar benefits to those fully inverting.
What is the Best Inversion Table Routine?
An inversion table is easy to use and does not require a huge time investment. Some folks only invert for a minute or two at a time.
Some use the table daily before going to bed.
Some only use it 3 to 5 times a week. It just depends on what it takes to relieve your pain.
Warning: start slow.
Inverting for more than a 30 seconds, to a few minutes is not advised if you are just starting out. You can work up to longer sessions, but starting at a steep inversion for too long is a recipe for a headache.
Who are They NOT For?
The use of an inversion table temporarily increases blood pressure as the blood moves toward the head. Those with blood pressure problems, heart conditions or Glaucoma are advised not to use inversion tables.
If it is not feasible for you to be in an inverted position, you may benefit from a back stretching machine that allows you to lay flat and stretch the spine.
What Does "traction" Mean?
If you have been researching inversion tables you may have heard the term traction.
What does that mean?
They are not talking about snow tires.
Traction is also known as Inversion traction and, according to the medical dictionary, refers to the degree of lengthening, or stretching of the spine.
An inversion table with good traction, is good at stretching or lengthening the spine.
What are the 7 best Inversion Table Brands?
1.Teeter
Teeter Inversion tables, created by Robert Teeter, are one of the only FDA cleared inversion table makers.
Their tables are UL Safety certified and Health Canada approved. They make the best fitness inversion tables available.
What is the best teeter inversion table?
Teeter EP 560 vs EP 960
Teeter has several models. The most popular are the EP-560 and the EP-960.
The EP 960 is easy to use because it has longer inversion handles, easy stretch handles and the long handle ankle lock so you do not need to bend over to unlock your ankles.
The 560 is, however, less expensive than the EP 960.
2. Ironman
The Ironman brand is a line of sturdy, heavy duty fitness equipment manufactured by Paradigm health and wellness, based in Southern California.
They manufacture several of the top rated inversion tables available for tall, large frame or heavy people, including one table with a 600 lb limit. Equipment is manufactured internationally.
3. Merax
Merax company offers a wide variety of sports equipment and travel accessories. The company was founded I 1995 in Los Angeles and the products are manufactured internationally.
4. Innova
Innova makes a wide variety of sports and gym equipment for commercial and home use. They offer state side customer service, with products manufactured internationally.
5. Exerpeutic
Exerpeutic is a line from Paradigm health and wellness. They are based in Southern California and they design and manufacture fitness equipment.
6. Health Mark Pro
Heath mark is a health and fitness machine manufacturer headquartered in Georgia, with products made internationally.
7. Kettler
Kettler began in Germany over 30 years ago and has grown to a company of over 1500 people, with manufacturing plants and offices all over the world.
TOP 9 Best Inversion Table Reviews 2021
Review: This Teeter EP-560 model is one of teeters systems that is compatible with gravity boots (unlike the 960).
This model folds for easy storage and is simple to assemble.
Pros
Adjustable Acupressure Nodes
The most comfortable ankle supports, adjustable and padded
Hand Grips for additional stretch
Easily get back upright using only your arms
Cons
Takeaway
The trusted name for back pain relief and quality. The best fitness inversion table.
Merax Vibration Massage & Heat Comfort Inversion Table
Review: With a seat that looks like it belongs I a race car, this stylish table will surely turn heads and attract curiosity.
These models includes heat and massage to relax and sooth sore lower back muscles.
Pros
Vibration and heat massage via detachable cushion unit
300 lb weight limit
Value Priced
Folds for easy storage
Cons
Takeaway
Attractive design, with heat and massage, at an accessible price.
Innova ITX9700 Memory Foam Inversion Table
Review: The Innova ITX9700 uses a pin system to adjust from 15 to 85 degrees and is height adjustable.
Pros
Thick Memory foam backrest with detachable pillow
Removable Lumbar support pad
Well balanced, easy to invert and get back up
Folds for stowage
Cons
Ankle clamps are not very comfortable
Takeaway
Value priced and simple machine that works as advertised.
Exerpeutic Inversion Table with Comfort Foam Backrest
Review: This top selling budget priced inversion table is functional and uncomplicated. This is the lowest priced inversion table we reviewed, and easily the most popular.
Pros
Adjustable Height for tall or short folk, plus 300 lb weight limit
Long handle bars
Soft foam backrest
Folds for easy inversion
Easy assembly and instructions
Cons
Some users found the unit hard to balance in
Takeaway
An Easy and inexpensive solution to your back pain problem. Best inversion table for the money.
Health Mark Pro Max Inversion Therapy Table
Review: What is the best inversion table for lower back pain for larger people? This one!
The Health Mark pro is unique in that it works if you lie on the table face up or face down. It has 5 inversion angles and 25 height settings. Plus it adjusts and accommodates those with a larger frame.
Pros
Max weight of 600 lbs and max height of 6'6"
Adjustable headrest and height
Designed to withstand commercial use, a sturdy, well built inversion table
Easy to maneuver and get into position with large all around handles
Cons
Does not fold for storage
Takeaway
THE inversion table for the big and tall.
Kettler APOLLO Gravity Inversion Therapy Table
Review: The Kettler Apollo inversion table holds up to 250 lbs, is strait forward and easy to use.
Pros
Adjustable foot rest
Long handle ankle adjustment, easy in, easy out
Folding for easy storage
7 inversion settings
Cons
You must choose your angle adjustment before you board the inversion table
Takeaway
Simple, solid and superior craftsmanship.
Teeter EP-960 LTD Inversion Table
Review: The teeter 960 has larger inversion handles and easy lock extended arm ankle system tat sets it apart from the popular 560 model.
Teeter makes the best inversion board because it is smooth and solid, allowing your back to slide and maximizing spine stretch.
Pros
Longer inversion handle
Extended handle ankle lock securing system, so you don't need to bend over
Quality teeter craftsmanship
Max weight of 400 lbs, and max height of 6'6"
Cons
Best to wear shoes while using the table or it can be uncomfortable
Takeaway
The best choice inversion table for those with limited mobility.
IRONMAN Gravity 4000 Inversion Table
Review: This table adjusts up to 6' 6" with an easy to adjust pin.
Pros
Tether strap controls inversion level
Padded ankle pads with long arm easy lock bar
Removable lumbar support bar
Long arm inversion bars
Accessible Price
Cons
Inversion adjustment strap is more challenging to use than pin systems
Takeaway
An inversion table that is easy to get in and out of, and light on the pocketbook.
Ironman IFT 4000 Infrared Therapy Inversion Table
Review: This infrared heat therapy inversion table uses a carbon fiber heating element to soothe and relax sore back muscles.
Pros
Extra long safety handles, floor stabilizers
Long handle and quick release ankle lock release, no bending over
350 lb max
One of the only infrared heated inversion tables
Max inversion of 95%
Cons
Heavy table, not easy to store or transport
Takeaway
An excellent value, well built, infrared heat inversion table. The best rated inversion tables with infrared heat.
We gave you the best inversion table reviews, so now it is up to you!
Don't suffer back pain any longer.
Get your own in-home inversion table and liberate yourself from the aches and discomfort.

Latest posts by Michael DuBoff
(see all)