Back Stretching Machines & Equipment Reviews 2021 + Stretching Advice
Do you really need a stretch machine in your home gym?
Do you need to?
Relieve lower back pain, sciatica pain or other back problems in order to avoid surgery
Increase your range of motion for dance, martial arts, gymnastics, weightlifting or more
Preserve a healthy body and remain active regardless of age
Maintain healthy joints to easily perform every day exercises and continue your gym routine
If you answered yes to any of these then a stretch machine may be the perfect addition to your home gym.
Now the only question left is 'how do I find the best stretching equipment'?
Picture

Stretching Machines

Our Rating

Available

Editors
Choice
Teeter EP-560 Ltd. FDA-Cleared Inversion Table

Innova ITX9600 Heavy Duty Inversion Table

Kettler APOLLO Gravity Inversion Therapy Table

Stamina In Line Back Stretch Bench

Nitrofit Limber Pro Stretch Machine
There are several types of stretching machines out there, each with their own specialty.
We will show you how each type can benefit you, give you reviews of the best stretching equipment, and show you what to look for before deciding.
Plus, we offer our top 5 tips for using this type of equipment.
Why Stretching Machines are Important?
Stretch machines offer the athlete guidance and assistance that can not be found by stretching on your own.
It is nearly impossible to stretch your multifidus, the muscle that holds together and stabilizes the spine, on your own. You need a machine with enough pulling tension to stretch this muscle.
Some machines can allow you to easily, quickly and accurately hit all major muscle groups, making your workout routine more efficient and effective.
Stretch machines are an excellent tool in any athletes arsenal.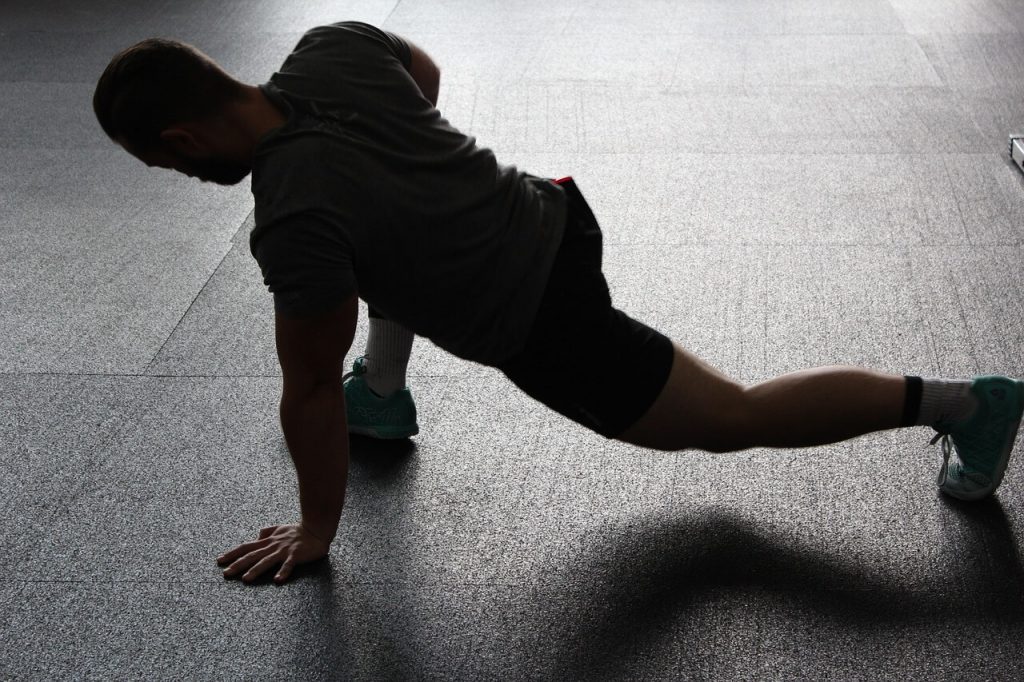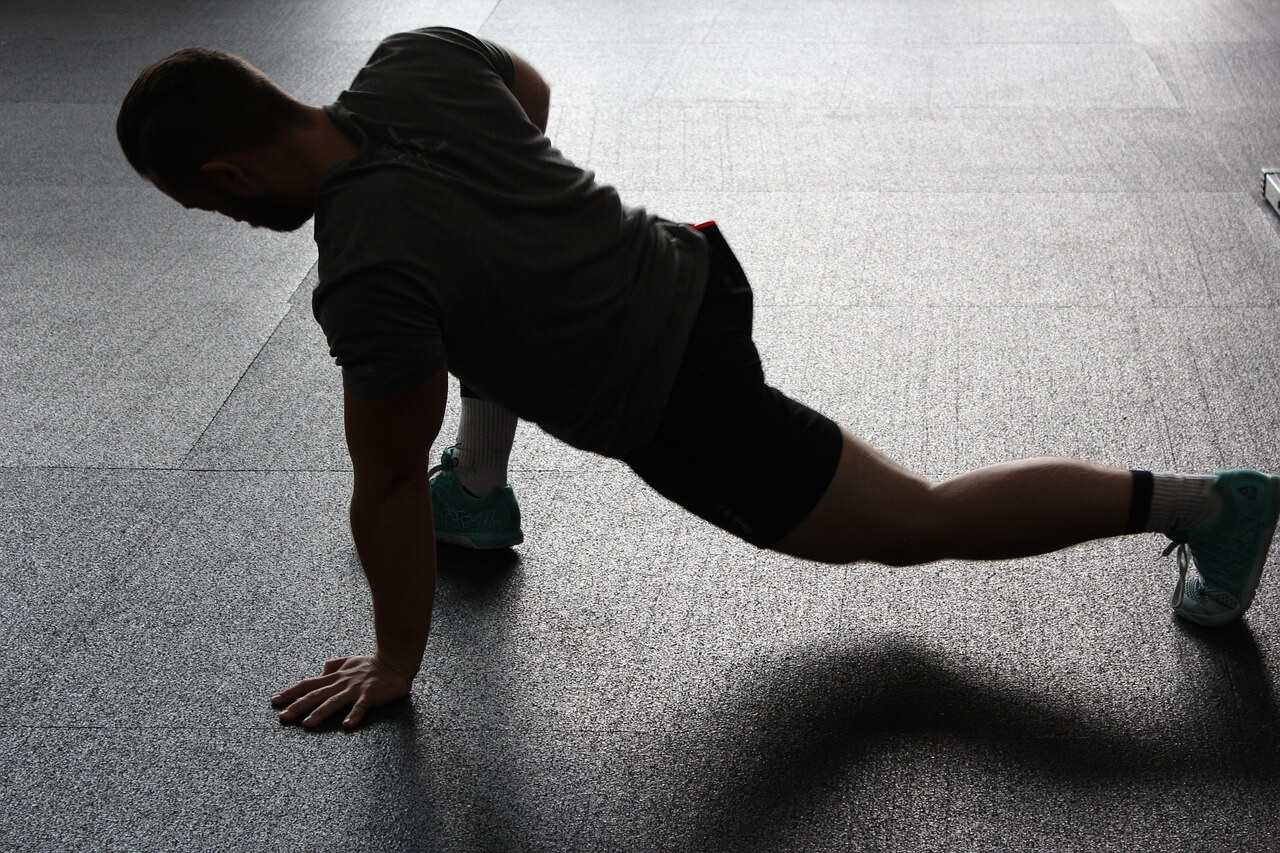 What are Stretching Machines Good for and Why You Need One in Your Home Gym!
Back pain
Back pain is probably the number one reason folks invest in stretching machines.
Stretching the back in the right way, with the right equipment helps alleviate pain.
The best exercise machine for back pain can help the back pain sufferer reduce reliance on medication and painkillers and help them become active again.
Some even find that consistent stretching of the back using the right machine, helped them with pain as much as a trip to the chiropractor.
Some stretch machine users said they maintained a commercial gym membership, just to drive 15 minutes to the gym and use their stretch machine to get relief.
A stretch machine for the home gyms is a wise investment.
You may save of fees to visit the chiropractors table, drop a costly gym membership and maintain a healthy body and joints.
4 Types of Stretch Machines
Inversion tables are used for stretching or decompressing the lumbar spine in order to alleviate, lower or manage low and mid back pain. These machines use your body weight to cause traction and stretch the spine.
Who the Inversion Table is NOT for:
Anyone who can not have pressure in the head, ears, eyes and so forth. The inversion position causes pressure in the head.
Those with blood pressure and heart problems should avoid inversion machines, because using an inversion table can cause an increase in BP while using.
An in-line back stretch machine is a better option.
Horizontal Back Decompression In Line Back Stretch Machines
These back stretch machines allow you to lie horizontally, just like you would at the Chiropractors.
They stretch the spine by hooking in your ankles, or placing a harness around your hips, and then moving your back up, stretching the entire spine. This type of machine is the best stretching machine for the back.
There is one version of in line back stretch machine that offers more pulling tension than an inversion machine, much like a professional table would.
Full Body Stretch Machines
These are the type of machine you will find in a commercial gym. They allow you to stretch all major muscle groups, including the back.
They are used to build flexibility and range of motion. These machines are universal, all-purpose equipment and are a good fit for all types of athletes of any age.
They are very popular and make an excellent addition to a home gym because they are versatile and hit all muscle groups.
Leg stretchers focus on the hamstring, the set of three muscles that run down the back of the leg. This machine helps stretch the muscles and tendons involved with 'doing the splits' or doing high kicks.
These machines are prized by martial artists, dancers, gymnasts and even weight lifters and CrossFitters.
TOP 9 Best Stretching Equipment 2021
Inversion Table – Back stretching machine
Teeter EP-560 Ltd. FDA-Cleared Inversion Table
Review: This top rated Teeter Inversion Table has several unique features that set it apart from the rest.
It is designed with comfortable pressure reducing ankle cuffs, built in handles that allow you to stretch the spine buy twisting a bit plus, it folds for easy storage.
PROS
Smooth bed surface so the body slides allowing a good stretch – unlike the vinyl beds of less expensive machines
Folding design for compact storage
Ankle cuffs evenly distribute weight, plus the foot platform is adjustable for small or large feet. Far more comfortable than the bar lock found on less expensive models.
Built in handles to facilitate stretching
CONS
Slightly more expensive than others
TAKEAWAY
As beautiful as it is useful, worth the extra investment.
Kettler APOLLO Gravity Inversion Therapy Table
Review: This inversion table is made in Germany has an adjustable footplate with easy entry, 7 inversion adjustments and a comfortable padded back.
PROS
Novel Easy fold system-for fast storage
Max inversion of 150 degrees
Integrated handlebars for easy entry and exit, plus stretching
CONS
TAKEAWAY
German quality, craftsmanship and ingenuity are behind the design and manufacture of this inversion table.
Innova ITX9600 Heavy Duty Inversion Table
Review: The budget friendly inversion table that helps alleviate back pain by using body weight to stretch the spine.
PROS
Adjustable height, footrest and headrest for a perfect fit
5 Angles available, adjusted via a pin and slot
Folds up similar to how a ladder folds, to a nearly flat position
Value priced
CONS
Challenging to assemble, instruction pictures are small
TAKEAWAY
Uncomplicated, Sturdy, affordable inversion table.
Horizontal In line Stretcher – Back Stretching Machines
Stamina In Line Back Stretch Bench
Review: This simple in line horizontal back stretch bench is very easy to use and requires no inversion or hanging from your feet.
You always remain in a horizontal position. It is easy to get into and a breeze to use. This machine stretches back, hips and ankles with ease.
PROS
Adjustable foot beam and arm rests.
Stretch occurs when ratchet a lever on the right side of the bench, stretching your spine bit by bit, giving you complete control of how much stretch you want
Quickly release the stretch by pushing the lever in the other direction
Portable, includes transport wheels
CONS
Some users find the under arm handles uncomfortable
TAKEAWAY
Small price for such a great relief of back pain.
LumbarTrac Spinal Fitness Machine
Review: This machine may eliminate the need for another trip to the chiropractor to stretch the spine and alleviate lower back pain.
This machine features a harness for the hips, and another that fit just under the rib cage. Easily one of the best machines for back pain.
PROS
Ability to create more pulling tension than an inversion table. Manufacture claims this machine offers enough force to stretch the multifidi, which is the muscle hat holds the spine together
Avoid pulling on the legs, knees and ankles
Easy smooth adjustment wheel allows the exact right amount of pulling tension you need
CONS
Pricy, but not when compared to Dr. visits and surgery
TAKEAWAY
An excellent solution that allows the user to lie flat, use a lot of pulling tension, and avoid pulling on the ankles and knees. Best machine for back pain.
Best stretching machines
Gronk Fitness Commercial Stretch Machine
Review: This Gronk Commercial Stretch machine offers a great value for the home gym because it facilitates stretching of each major muscle group in the body.
PROS
Lower back, Upper back, shoulder, groin, hamstring and glute stretch and more
Instruction illustrations displayed on the front
Wrist straps included I the event you lose grip-a safety feature.
Integrated front pads offer the ability to stretch muscles that similar machines don't
Adjustable handlebars
Well designed for people of all heights
CONS
The seat is somewhat small
TAKEAWAY
Best in class among exercise equipment stretching machines.
ProFlex Stretch Machine
Review: What sets the Proflex Stretch machine apart from other all body stretch machines is the front boom that allows for the hanging bar stretch that stretches shoulders, decompresses the spine and stretches the thoracic cage.
It is also one of the best exercise machines for hips and thighs.
PROS
Front boom that allows for hanging stretch
Crank that opens the legs for the leg stretch
Boom can be set to several angles for various stretches and enforces proper form
Boom swivels for single leg and other isolated leg and back stretches
Includes instruction manual, wheels for transport and is easy to put together (wrenches included)
Best workmanship and build
CONS
The manuals could offer more advice on how to use. Their website offers several user videos, however.
TAKEAWAY
The most unique exercise equipment stretching machines available, highly versatile.
This is our easily favorite all over body stretch machine.
Nitrofit Limber Pro Stretch Machine
Review: This Nitrolift is far less expensive than the name brand competition, yet delivers the same quality and variety of stretch. Plus, it has a removable plate for calf stretches.
PROS
Removable plate for calf stretch
Instruction plate above handlebars- very handy
Height adjustable seat to fit all height people
Safety wrist straps included
Includes support bracket to accommodate folks up to 300 lbs
Accessible price
CONS
The machine padding could be better for the hamstring stretch
TAKEAWAY
This stretch machine is easy on the wallet, helps with back pain, and is a great back stretching machine for your home gym.
Best leg stretcher
Pro Leg Stretcher
Review: Train your legs to do the splits like contortionists with this leg machine that enables you to stretch your legs beyond 180 degrees.
The best leg stretching machine, perfect for martial arts, dance, contortion and more.
PROS
Shipped fully assembled
Easy smooth crank wheel action put you in control of your stretch
Seat back and wheels are removable to store under a bed
Excellent hamstring, hip and pelvic area stretch
CONS
The plywood of the seat is thin, but even heavy users have successfully used the machine
TAKEAWAY
The best leg stretcher machine for martial arts and more at an unbeatable price.
What to Keep in Mind when Choosing the Best Stretching Equipment
Space – Make sure you have room for the equipment. Some machines fold up or have removable pieces that make storage easier. Envision the pieces of equipment in the space you have and measure the space, comparing it to the equipment footprint.
Easy assembly – a machine that comes assembled, or includes the tools needed, and clear instructions is ideal. You should also check to see if you need more than one person to assemble the equipment.
Stretch control – Machines that use a wheel or other form of gradual stretch are superior to those that use incremental stretch.
Top 5 Pieces of Advice for using Stretching Machines
1. You must be able to relax your muscles to use these machines.
If you are having trouble relaxing the back muscles because they are so tight, try placing a heating pad on the bench first. Once you feel your muscles relax start off with a small stretch.
2. When using an inversion table, start with 15 to 30 second increments and work up from there.
Too much time in an inverted position can cause headaches, nausea and other ill effects. Many doctors advise a maximum of 2 minutes.
3. Use the machine consistently.
Remember, the behavior that leads to tight muscles or sore backs is likely done consistently or something you do every day, like sitting at a desk for 8 hours.
Likewise, your stretch routine also needs to be done consistently to counteract the effects and keep you pain free.
4. Always warm up before stretching.
10 minute on the treadmill or elliptical or some light cardio should do the trick.
5. Make stretching a part of your workout routine and use the stretching machine each time you work out.
Some of the flexibility and range of motion you gain by stretching can be lost in as little as a few days, and much of it can be lost if you do not stretch for a few weeks
Don't wait, Stretch yourself and get the best stretching equipment for your home gym today.

Latest posts by Michael DuBoff
(see all)