12 Best Men's and Women's Running Shoes for Low Arches Reviewed 2020
The arch is arguably the most important structural feature of the foot, as it is responsible for bearing a ton of pressure – especially when working out or running.
People who have low arches must be especially careful when selecting running shoes, as running or walking medium to long distances in shoes that aren't specifically designed for low arches can cause pain or injury.
So, in order to avoid overpronation – the foot rotating too far inward with each step – it's very important to find a running shoe that keeps the body aligned while also maximizing support.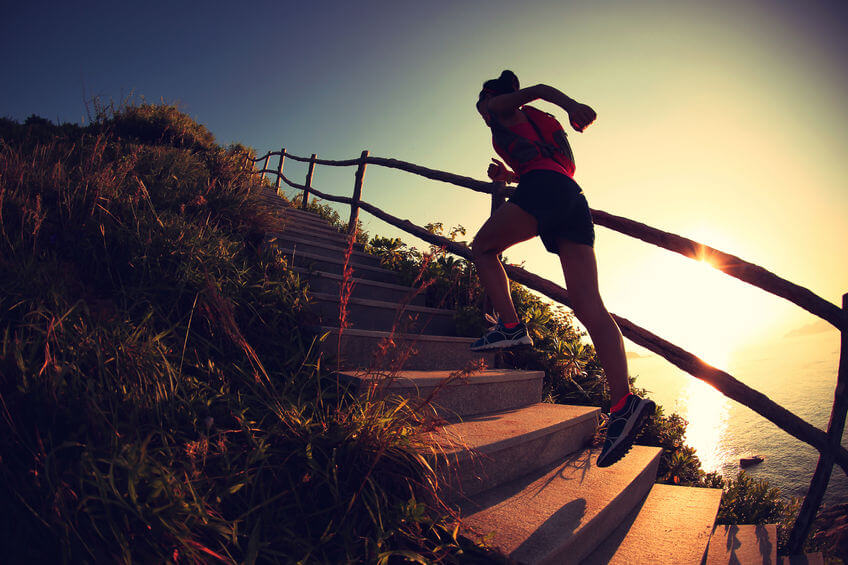 What exactly are we looking for?
How do we find the best running shoes for low arch feet? There are certainly many different factors to keep in mind.
However, you have come to the right place.
We will now take an in-depth look at what to consider when selecting a running shoe before diving into some reviews of the Top 12 best sneakers for low arches.
Why is Finding the Best Running Shoes for Low Arches so Important?
There are several other factors that make proper shoe research and selection so important.
The arch of the foot has to support an average of three times the weight of the runner, so someone with low arches needs to prioritize stability and support above almost everything else.
Without this stability or control, repetitive inward motion puts a ton of excess pressure on the foot which can result in ankle injuries, heel pain, shin splints, hip problems, tendonitis, or swelling of the knee.
When dealing with pain or discomfort caused by low arches, selecting proper shoes becomes something that must be carefully considered.
The performance or responsiveness of a particular running shoe must be considered as much of a priority as other factors such as stability and motion control.
However you look at it, overpronation is a serious problem – proper alignment is extremely important when racking up the miles outside or on the track.
Without it, it becomes incredibly difficult to put in a lot of miles without risking long-term injury.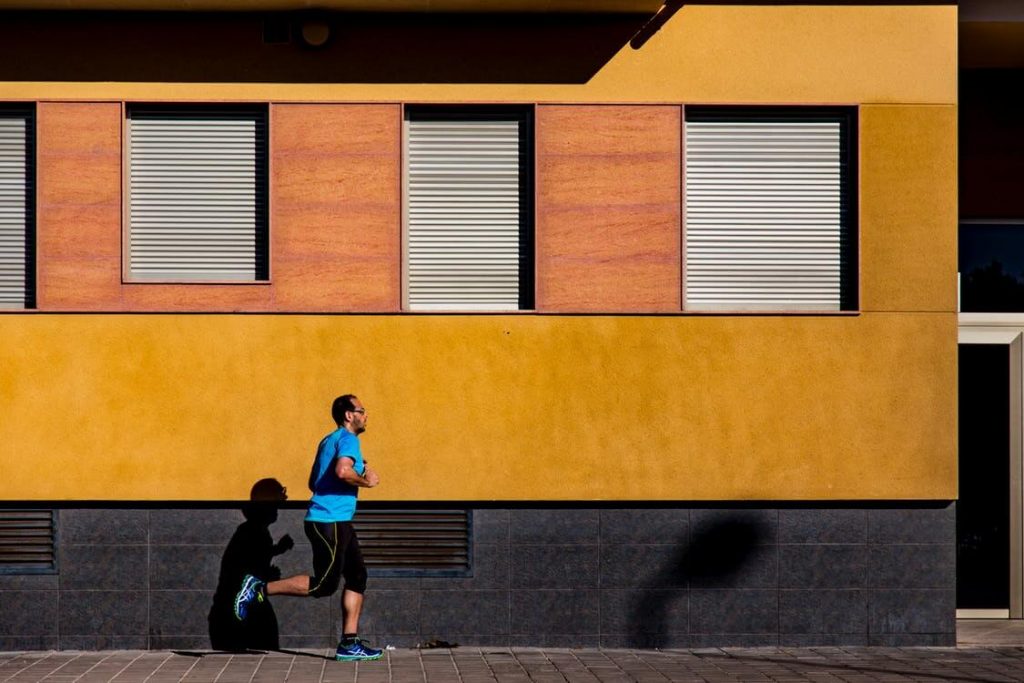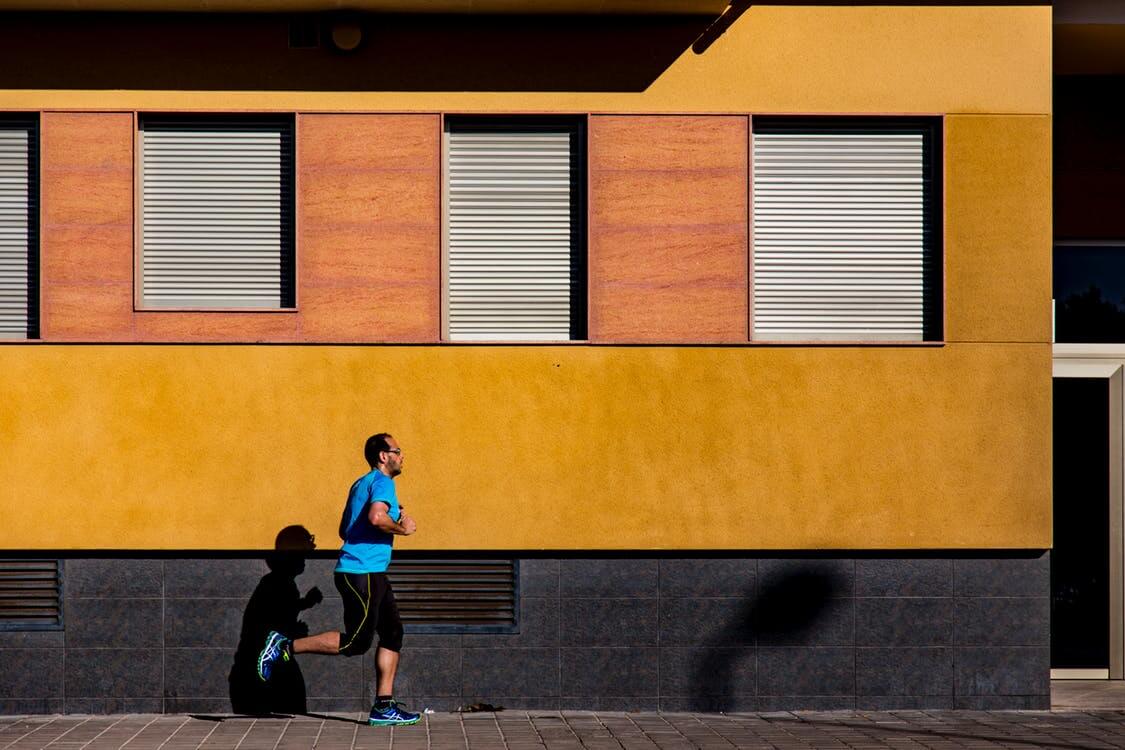 What Makes a "GOOD" Running Shoe for Low Arches?
People with low arches need a running shoe that provides excellent motion control. It is imperative that the shoe doesn't allow the arch to collapse, but instead provides stability and prevents inward rolling.
Motion control running shoes lock the foot in place and provide maximum support – all while vastly reducing the amount of overall movement.
Finding a shoe that provides the most support and stability – specifically in the midsole and arch of the foot – is imperative to having a successful, pain-free running experience.
A good running shoe for someone with low arches will ensure that the foot is locked securely in place while also providing comfort, cushioning, and plenty of arch support. It will also allow the feet to breathe while hopefully providing the same performance as shoes that offer less support or stability.
Technology and ergonomics have come so far that it is no longer necessary to totally sacrifice speed and performance in order to find a supportive, stable running shoe. You truly can have the best of both worlds – it just takes a little extra research.
Now that you know what to look for in a running shoe if you have low arches – and why it's so important- let's break down some of the best options on the market in 2020.
It is important to remember that all of these shoes come in both Men's and Women's (with the exception of the Brooks Beast, which is specifically designed for Men) models.
Each of these shoes meets most, if not all of the criteria that I laid out above.
Let's get started!
TOP 12 Best Running Shoes for Low Arches Reviews 2020
Review: Not only are these shoes extremely light at just 10 ounces, they are also extremely visually appealing.
The upper part of the shoe is made from one solid piece of material, which ensures support and excellent ventilation.
Pros
Lunarlon cushioning provides multiple types of foam in one shoe.
Extremely lightweight.
Redesigned Flywire keeps foot feeling secure and supported.
Aesthetically pleasing.
Cons
Potential durability problems.
Takeaway
The best of Nike's low arch running shoes, the Lunar Glide 9 eliminates overpronation while maximizing comfort.
Brooks Women's Adrenaline GTS 18
Review: These shoes really do almost have it all. The previous model (GTS 17) was a huge hit for runners with low arches and this latest model certainly doesn't disappoint.
They are light, comfortable, and provide a ton of stability.
The GTS 18 is definitely designed for distance running – it boasts a blend of BioMoGo DNA and a BioMoGo midsole cushioning – this combination provides some of the best arch support currently available.
Pros
Stable, comfortable and lightweight.
Fantastic breathability.
Progressive Diagonal Rollbar promotes pronation control.
Cons
Takeaway
Easily one of the best shoes for low arches on the market right now (potentially THE best), the Brooks Adrenaline GTS 18 offers tremendous support and stability.
New Balance Men's Vongo v2
Review: New Balance finally decided to introduce their signature Fresh Foam technology to the stability series with the Vongo v2.
This shoe certainly offers comfort and stability at a decent price.
The updated upper mesh on the Vongo v2 is also an improvement on the old New Balance 870 series.
Pros
Impressive balance between comfort and stability.
Fantastic color options.
Upper mesh is extremely breathable.
Cons
At 11.6 ounces, it's slightly heavier than many similar shoes.
Takeaway
The Vongo v2 is an eye-catching shoe that also provides a ton of comfort and stability. It is also fairly durable and features built in bootie-construction.
Review: Saucony really hit it out of the park with the Guide 10 – the updated design is flashy and sleek, while the structure of the shoe that was such a hit with runners has remained the same.
The topsole of the shoe features Everun technology, which ensures a stable, comfortable run.
Pros
Aesthetically pleasing.
Fantastic cushioning.
Very stable.
Performs well in multiple environments.
Cons
Many reviews note that the shoe seems to run quite narrow.
Takeaway
The Guide 10 remains loyal to the past everywhere it counts – comfort and stability – while also successfully revamping the visual impact of the shoe.
Asics Men's GEL Kayano 24
Review: Many people were really unhappy with the GEL Kayano 23, but Asics definitely redeemed themselves with the Kayano 24.
Featuring a glove-like fit and Fluidride Midsole technology, the 24 is fairly durable and is a great shoe for low arch feet.
Pros
Gel cushioning system.
Improved fit.
Lighter than the Gel Kayano 23 (11.3 ounces).
Cons
Takeaway
The Gel Kayano 24 is a definite improvement over older models. Although it is a bit pricey, this shoe is still a great option for those with low arches.
Mizuno Women's Wave Inspire 14
Review: This shoe is definitely a fantastic option for runners with low arches. The Wave Inspire 14 isn't all that different from the previous model, which isn't necessarily a bad thing.
It is lightweight, durable, and extremely comfortable.
Pros
Soft and cushioned ride.
Flexible.
Lightweight.
Durable.
Cons
Takeaway
Despite taking a few longer runs to break in, the Wave Inspire 14 continues Mizuno's tradition of provided comfort and durability without sacrificing performance.
Review: A legendary shoe that is specifically designed for men, the Beast 18 does wonders for overpronation and poor alignment. Not only does it come in a number of widths, it also offers 25% more cushioning due to the Super DNA midsole.
The removable sock liner is also a nice feature that comes in handy, especially after longer runs.
Pros
Outsole performs well in a wide variety of conditions.
Diagonal Rollbar eliminates overpronation and keeps feet locked in.
Segmented Crash Pad ensures comfort.
Slightly reduced weight (13.3 ounces compared to 13.6 in older models).
Cons
Less streamlined than other running shoes in the low arch category.
Takeaway
The Beast 18 is easily one of the top running shoe options for men who have low arches. Durable, comfortable and roomy, Brooks has made it easy to "unleash the beast".
New Balance Women's 870v4
Review: Four words: ABZORB crash pad technology. The 870v4 is a marvelous shoe for women with low arches due to the extra heel cushioning – excess shock and pressure during medium to long distance runs is greatly reduced.
The breathable upper mesh portion of the shoe really helps eliminate moisture buildup while the padded tongue and soft liner ensure maximum comfort.
Pros
Comfortable and breathable.
Extremely durable.
REVlite midsole offers excellent control and responsiveness.
Cons
Runs at least a half size small.
Takeaway
Stylish and comfortable while not sacrificing durability or performance – definitely can't go wrong with these.
Review: The Omni 16 is a great all-around running shoe that has a ton of things going for it. For starters, it is one of the lighter shoes on the market at just over 10 ounces.
SAUC-FIT technology in the midsole provides fantastic arch support while the heel of the shoe ensures maximum comfort.
Pros
Extremely light.
Wicks away moisture and has great ventilation.
EVERUN Topsole ensures durability and a cushioned ride.
Cons
Takeaway
All around great running shoe for low arches that performs well in almost every important category.
Saucony Women's Redeemer ISO
Review: A motion control shoe that comes in a variety of widths, the Redeemer ISO offers fantastic support and a low heel to toe drop.
It is also surprisingly breathable, especially when considering the presence of extra padding in the heel.
Pros
Durable.
Very roomy.
Breathable.
Sole-based stability and cushioning system.
Cons
Takeaway
This shoe scores well across the board in spite of carrying just a little bit extra weight. If you don't mind a heavier shoe, the Redeemer ISO provides Top-5 stability and arch support.
Nike Men's Air Zoom Structure 21
Review: Another one of Nike's best low arch running shoes, the Air Zoom Structure series has been a hit with runners for years. This most recent edition features an extremely sleek design and a ton of great color options.
The Premium Cushion ST Foam in the midsole really provides a lot of stability and arch support. The Zoom Air Bag ensures maximum control and performance.
Pros
Responsive.
Comfortable.
Firm and Supportive ride.
Cons
Heel cup is slightly narrow.
Takeaway
Really easy to recommend a shoe that has over two decades of history and such an aesthetically pleasing design.
Review: One of the most popular shoes for those with low arches, the GT-2000 gets even lighter in this newest reincarnation.
The midsole is ridiculously comfortable and contains three separate types of cushioning. The sole of the shoe helps maintain proper alignment while the toe box is slightly roomier.
Pros
Lacing system ensures foot is stable and locked in place.
Light.
Extra cushioning.
Cons
Despite new toe box, fit is still quite snug.
Takeaway
A lot to love about this shoe- lightweight, flexible, and durable – however, they still run just a touch narrow.
Conclusion
I hope that you have found this list both helpful and informative.
With all the new technology and performance-based advancement to assist those with low arches find the perfect shoe, there has never been a better time to get outside or hit the track.
Please feel free to leave a comment below with any questions or thoughts about this article.
Our newsletter is also a great source of information, so subscribe today in order to get notified when new content gets posted to the site!