Find Your Goldilocks: 15 of The Best Sports Bras Reviews for 2021
Can I get some support here?!?!
Sometimes women do not appreciate a supportive, well fitted sports bra until they have actually worn that rare unicorn.
Once you find a sports bra that fits well and supports you, there is no turning back, and you will compare that bra to every other bra you try.
I am going to talk bra's here today. Specifically – the sports bra.
I am going to look at what makes a great (or horrible) sports bra, and how to find the best support sports bra for you. I will wrap things up with reviews of the best sports bras available in 2021.
Why Even Wear a Sports Bra? Can't I Just Wear Whatever Bra I Have On?
Well, you could, but should you?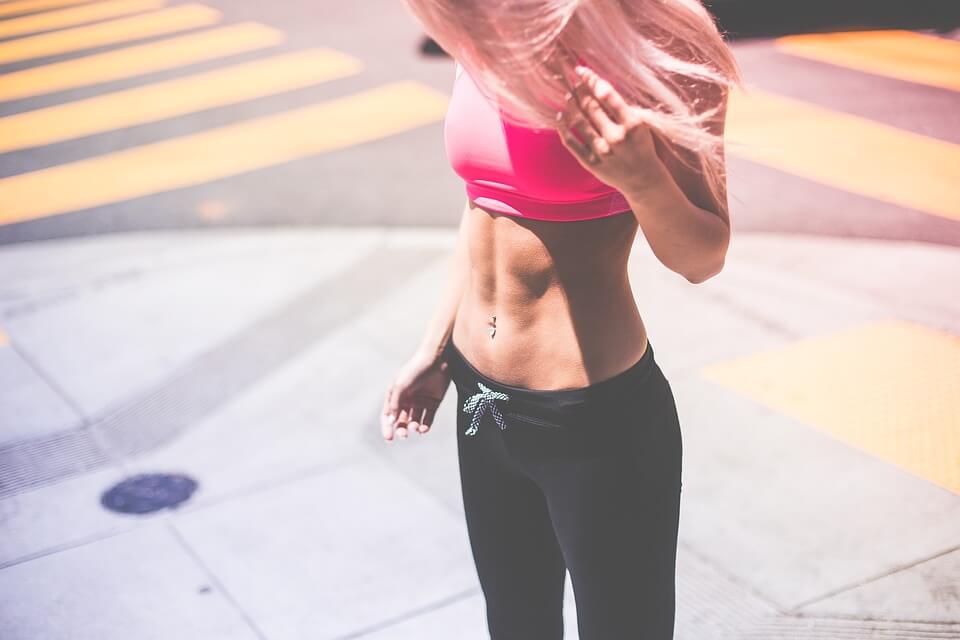 Many of us have had the experience of rushing to the gym from work or school, without bothering to throw on a proper sports bra.
Sure, we save some time, maybe save a trip to the house, or need to pack workout gear.
But then what happened?
We got to the gym, or the track, or the court, or box or whatever and found that things just weren't holding up.
Maybe we were constantly adjusting straps as the slid off our shoulders.
Or we got hot and sticky from the perspiration pileup happening between our pair.
You know what I am talking about.
And don't even get me started on jumping or doing any exercise that involves bending over.
Awkward!
You know you need a sports bra for sports. I don't even need to tell you that. One uncomfortable or embarrassing workout experience is enough to realize it.
What Makes a Good Sports Bra?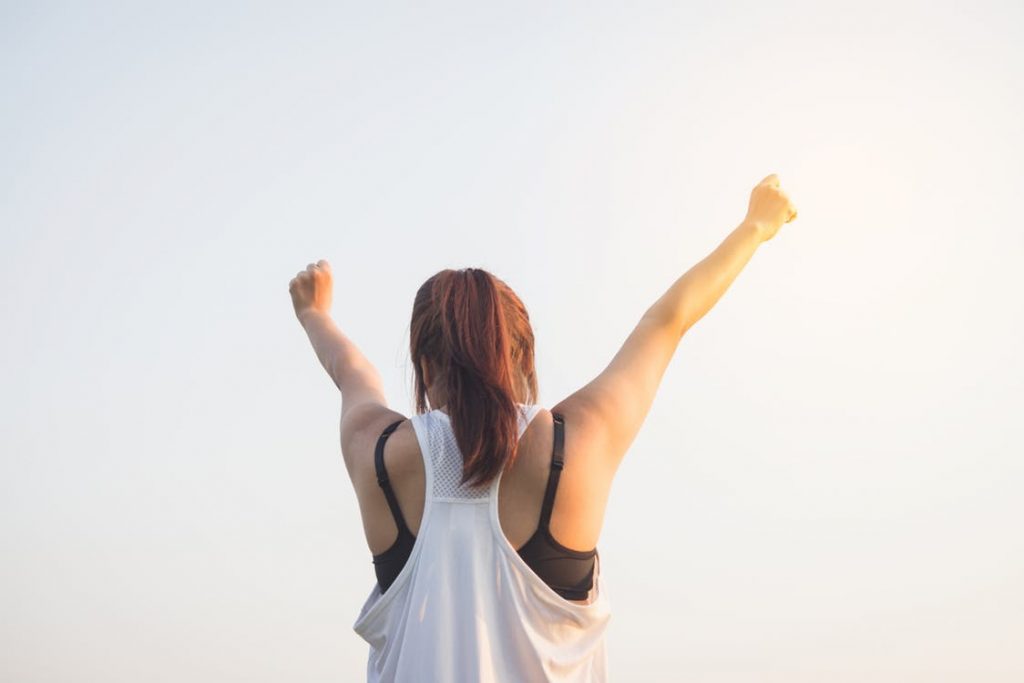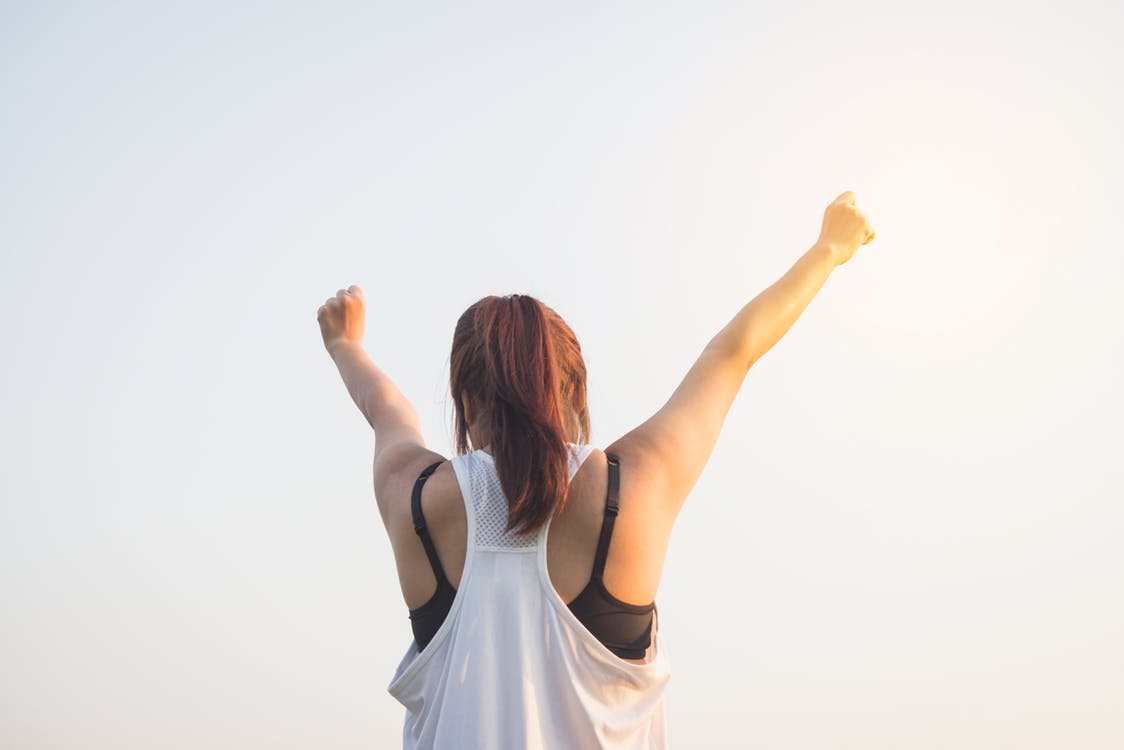 Good Sports bra Code of Conduct.
The best fitting sports bra:
Why it is Important to Choose a Quality Sports Bra and How that Choice Affects You
The vast majority of women want two things from a sports bra. Ok, three actually, although they may not admit it.
Comfort
Women want the bra to hold them in, without spilling out, while also helping them stay cool and dry as they perspire.
Support
Women want a bra that minimizes bounce and holds them in place as they move.
Looks
Most women hate the dreaded uni-boob, the look traditional compression sports bras have as they flatten the chest. It may be supportive, but it lacks femininity.
It's not to say that the compression bra is a total bust, sometimes runners and others who engage in high impact sports prefer this style.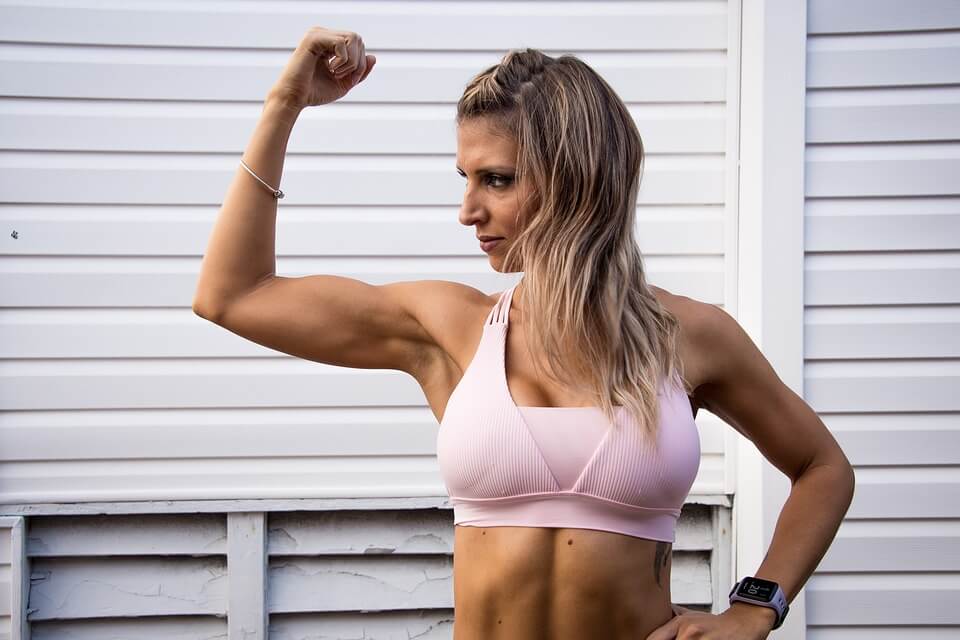 How to Choose the Best Sports Bra
Impact level
Consider the activity or exercise you are doing. Walking, Yoga, elliptical training and all types of machine cardio are low impact, and call for a bra that is more relaxed and comfortable.
You do not need to go all out on compression for low impact.
Running, racquetball, and gymnastics are high impact sports and you will need a bra that has both compression and coverage.
Some bras are rated for impact, on a scale of low to high, so be sure to check the bra description.
Support band-underwire-special support forces
There are two broad categories of sports bras.
Compression and Encapsulation.
Compression uses a taught elastic/lycra/spandex type material to flatten or secure the breasts, and is frequently seen in high impact sports bras and is one of the best sports bras for running for smaller breasts.
It is also common to see this type of bra among less expensive models, and those designed for smaller busts.
Encapsulation is a bra design feature that creates a separate cup for each breast, like a regular bra would. The benefit of encapsulation bras is they give a more natural and flattering look.
They are also ideal for larger breasts, as higher end quality models give better support to larger breasts than a compression style would. Encapsulation style is usually the best fitting sports bra type.
Padding – or Not?
Padding does more than add volume to the breast. Well placed padding of the correct density helps conceal nipples.
If you plan to wear this bra under a thin workout shirt or tank, and you don't want headlights, a little padding may be just what you need.
Technical material
Technical material is one of the defining factors that separate 'regular bras' from sports bras.
The best workout bras have material that is designed to move moisture and perspiration away from your body to the outside so it can evaporate, instead of sitting against your skin leaving you uncomfortable.
Straps
Many sports bras are designed with wider straps and racer back builds. Wider straps are more comfortable and stay put so you are not always adjusting them as you exercise.
Racer backs allow freedom of movement and prevent the straps from falling. Look for these features on your sports bra.
How do you get this thing on?
Getting the traditional compression style sports bra on can be challenging, to say the least. This style of bra is called a pull over and is not the best sports bras for large breasts.
The styles with hook closures in the back, like a regular bra, are easier to get on. Plus they are adjustable, unlike pull over styles.
The hook closure bras tend to be more pricy, but many find the added cost worth it.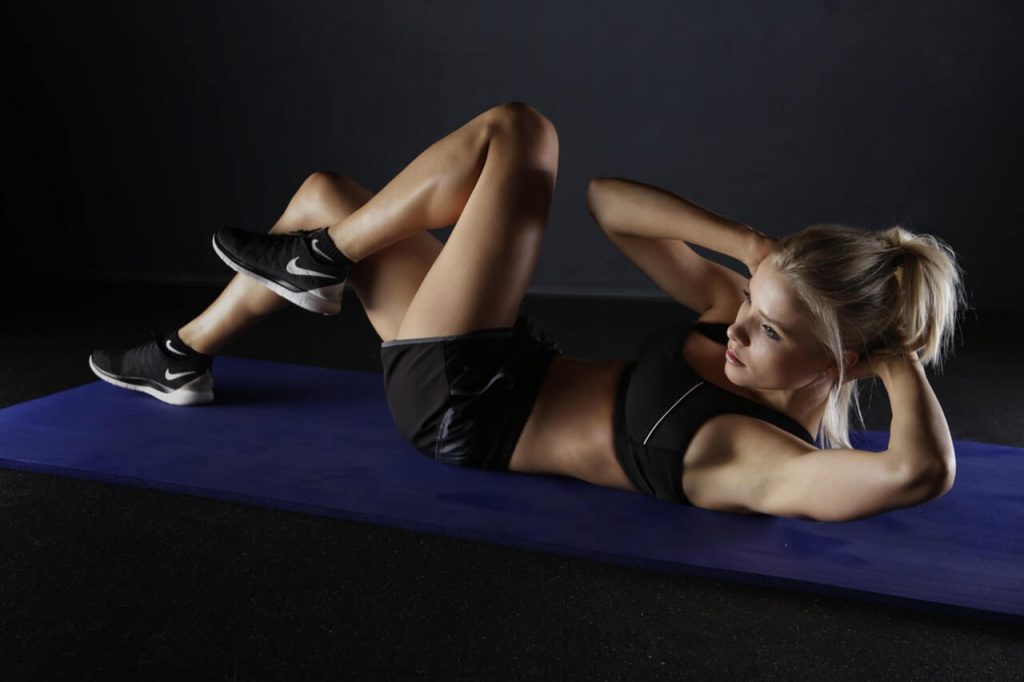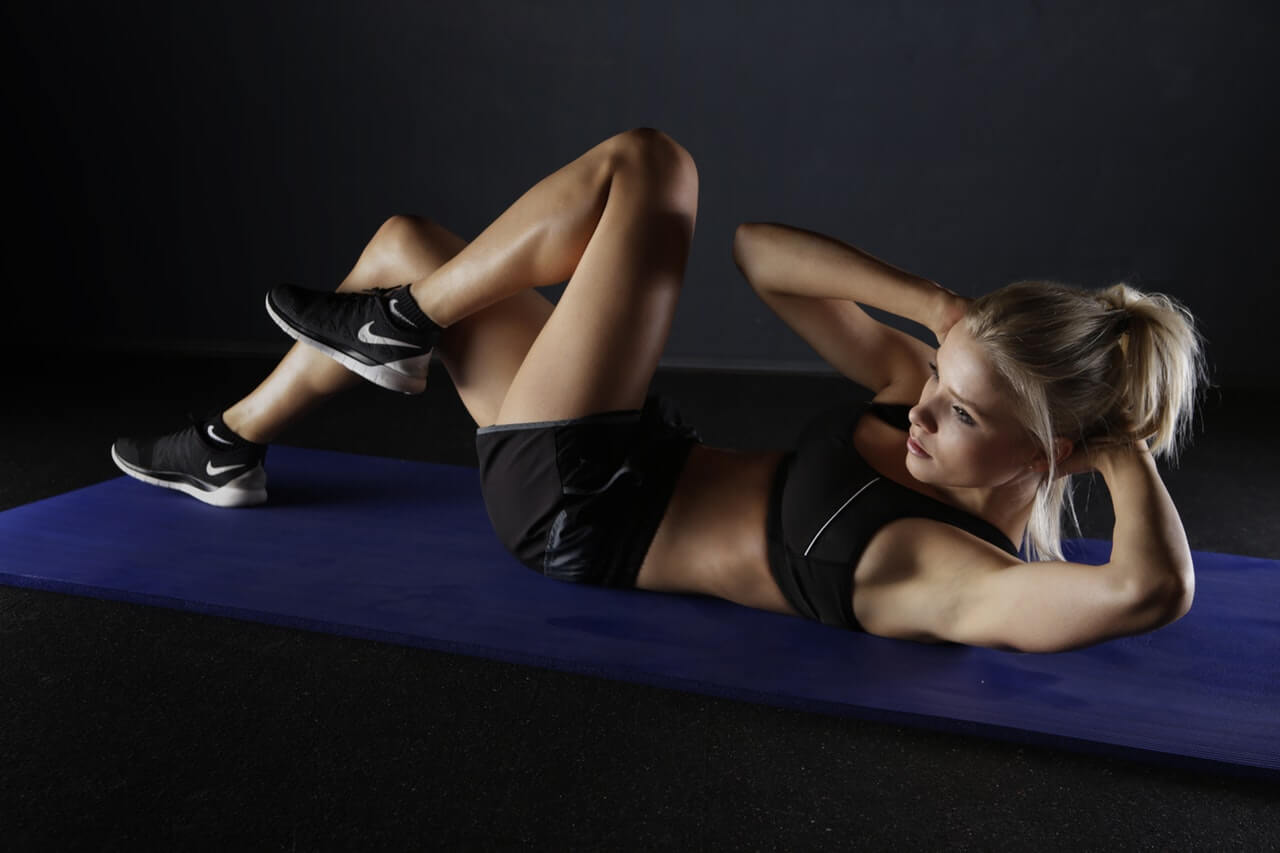 Why You Should Invest in a High Quality Sports Bra
Ladies, listen.
Once the breasts fall, only expensive cosmetic surgery will get them back up. Your breasts are made of soft tissue, with little muscle and are held up by connective tissue often refer to as Cooper's ligaments.
If these Cooper's ligaments stretch, they can not support the breast, and the breasts begin to sag. The blame is not entirely due to poor bra support, genetics, age, weight and pregnancies all play their part.
But…
A supportive sports bra is still an important factor in maintaining the integrity of the Cooper's ligaments, and keeping your ta-tas upright and perky.
Dr Joanna Scurr of the University of Portsmouth Department of Sport and Exercise Science, UK explains that the breasts do not have any muscle to support them.
All we ladies have holding us up is our skin, and those Cooper's ligaments.
Dr. Scurr explains that these Cooper ligaments are as thin as a piece of paper. Wow.
Dr. Scurr and her team performed an experiment with ladies wearing regular bras, and compared them to ladies wearing sports bras running on a treadmill. There was a visible difference in movement between the two bra types.
In addition to Backache and recurring breast pain, using a regular bra, or a sports bra with insufficient support, may lead to premature sagging.
Who wants that?
Check out this list of 15 bras and find one that supports you, before it's too late.
Top 15 Sports Bras Reviewed 2021
Best workout bras for everyday
Best yoga sports bra
Best sports bras for running
Best sports bras for DD
Best sports bras for large breasts
Best push up sports bra
Best affordable sports bras
Best high impact sports bras
Want more?
In the pursuit of perfection we have reviewed 30 of the best pieces of workout and active wear, including two of the best sports bras here.
The Bottom line: The best sports bras are bras that are supportive enough to minimize movement as you workout.
We want to hear from you. Which bra is your go-to best support sports bra? Let us know below in the comments. We are always on the lookout for a great new find.