TOP 8 Best Trail Running Gaiters 2023 – Keep the Trail Out of Your Shoes!
Trail running can often mean stones and debris in your shoes.
It's annoying at the very least to have to stop mid-run to empty your shoes!
Trail running gaiters eliminate this inconvenience by keeping the trail and all its little friends out of your shoes so that you can run un-hindered.
Scroll down for the best trail running gaiters available right now and a few pointers on choosing the right pair for your run.
TOP 8 Best Trail Running Gaiters 2023
Moxie Gear Ankle Gaiters Black Large
New design buckle on both sides of gaiter
New design shoelace clip
Fully adjustable strap length
Replaceable Straps - Sold Separately
Durable, water proof rip stop material
Review: These gaiters use the tried and true method of securing to your shoe that traditional hiking gaiters use – a buckled strap underneath and a hook for the front of your laces.
It's effective and reliable and makes you wonder why so many other brands are determined to find a different method.
Aside from that, they're also really durable, they stay in place, they're made of the right kind of material so that plant life doesn't stay stuck to you, and they do the job of keeping unwanted items out of your shoes.
Pros
Come with replacement straps.
Secure attachment.
Durable design.
Specially designed with a thin but tough shoe strap that won't be bulky under your instep.
Cons
Takeaway
These are a well-designed and reliable pair of trail gaiters and definitely some of the best gaiters for trail running.
Ultimate Direction FK Gaiter
Ultimate Direction FK Gaiter, Pitch Black, Medium for Running and Hiking
Ultra strong but stretchy Kill Twill Cordura for fit, breathability, and durability
Hook & loop closure with extra snap protection & front lace hook
Adjustable & replaceable Hypalon strap provides a comfortable, no-rise fit that will last more miles
Three sizes for an ideal fit over your shoe. Weight: 1.48 oz. / 42 g
Review: These are another pair of gaiters using the traditional style of attachment with Velcro, an instep strap and front lace hook.
They claim to be made by trail runners for trail runners and they certainly fit the bill.
They're made of lightweight, breathable material but are also tough and durable so they'll cope with many miles on the trail.
Pros
Instep strap can be replaced.
Secure fit.
Can be put on and off without taking your shoe off.
Made of tough Cordura fabric.
Cons
Sizing runs a little small.
Takeaway
These are some more of the best running gaiters of 2023, designed to feel like you're not wearing anything extra but being tough and durable at the same time.
Kahtoola INSTAgaiter Low (Gray, L/XL)
DuraLink Instep Strap - Kahtoola's unique instep strap comes with a 1000 mile warranty and is designed to be ultra-durable, low-profile and easily adjustable.
3D Performance Fit - Kahtoola's strategically tensioned, two-piece design covers more of the shoe or boot and stays firmly in place while in use to seal out more moisture, dust, dirt and debris.
Side Zipper Closure - This carefully designed and tested gaiter closure adds comfort and makes putting them on and taking them off a breeze. Lower the zipper halfway and they can be kept on a boot or shoe between adventures.
Stretch-Woven Nylon Construction - The 84% Stretch-Woven Nylon / 16% polyurethane blend with a water-resistant DWR coating is light, breathable and tough.
Also available in mid height
Review: These gaiters score top points for being lightweight, comfortable and easy to put on and take off. They have drawstrings around the ankle so that they can be cinched tight to keep debris out, and the instep strap is made of a durable TPU plastic so it shouldn't wear out.
They are pretty low cut so you'll need to secure them well, but they fit over a range of shoe styles and create a nice snug fit.
Pros
Instep strap is made from tough TPU.
Lightweight and breathable material so your feet won't get too hot.
Water repellent DWR finish.
Ankle drawstring.
Can fit over a variety of shoe styles.
Cons
The zip is the weak point of these gaiters.
Takeaway
Provided the zip doesn't cause you any hassles, these gaiters are lightweight, soft and comfortable to wear.
Salomon Low Trail Gaiters
Review: If durability and a bit of protection is what you're after, these gaiters fit the bill. They're plenty rugged enough to survive the rigors of trail running and offer you a little padding against obstacles as well.
They're easy to put on simply by wrapping them around your ankle and securing with Velcro, and they're comfortable too.
The sizing does run a little large so you'll need to size down and play with them a bit to find the best fit for your shoe.
Pros
Very secure strap and Velcro wrap design.
Tough and durable.
Protective pads on the ankles.
Very easy to put on and take off without removing your shoes.
Cons
Thick instep strap may get in the way on flat bottomed shoes.
Might be hard to form a snug fit at the front.
Takeaway
These are easily some of the best running gaiters of 2023 provided you size down!
Review: Altra's trail gaiters are another really lightweight and breathable pair that make them a great choice for hot, dry weather.
They don't have an instep strap which makes them a good option for zero drop shoes (like Altra shoes), or shoes with flat soles (like Hokas).
They're also better suited to Altra shoes as they pair up with a Velcro tab on the back of the shoe. But if you don't run in Altras, you can still use these gaiters by using some DIY skills to glue a piece of Velcro onto the back of your shoe.
These gaiters slide on and off like a sock which might be annoying if they're a tight fit, but also means there's less to go wrong or break as in the case with a zipper.
Pros
Sock-like design is snug and completely enclosed.
Very lightweight, breathable and abrasion-resistant material.
No instep strap to get in the way.
Cons
Only designed to pair with Altra shoes.
Takeaway
If you run in Altras, or you're willing to use some DIY skills to add some velco to the back of your shoe, these gaiters are a nice and simple, lightweight summer option.
Outdoor Research Surge Running Gaiters
Review: Unlike the Altra gaiters above, these gaiters only have one fixed point of contact with the lace hooks at the front of the shoe. Aside from that, they rely on a bungee elastic to grip the shoe.
Pull them over your feet like a sock, put your shoes on, and then stretch the gaiter around the top of your shoe and tighten the bungee cord to secure them in place.
Pros
Very lightweight and breathable.
Soft, comfortable material.
Ideal for summer hiking.
Compatible with any running shoe.
Cons
Not having a heel attachment may not work for everyone as they may not stay in place.
Takeaway
These are good quality gaiters that are a great option for hot summer hikes.
Inov-8 Debris Gaiter 32 - SS17 - Large - Black
Durable water repellent treatment - for added protection against wet conditions.
Under-heel rubber fastening loops and a front lace hook - keep the Debrisgaiter securely in place.
Moisture Management - The wicking fabric draws moisture away from your skin so you stay dry and comfortable but still warm.
Fabric: Polyamide 98%, Elastane 2%
Weight: 32 grams
Review: These little gaiters are minimalist but effective in keeping debris out of your shoes while not feeling like you're wearing anything extra.
If you run in Inov-8 shoes, these gaiters are faultless. If you run in other shoes, they're a little harder to attach securely, but it's possible.
Pros
Moisture-wicking fabric means you won't get hot and sweaty.
Elasticated sock-like cuff provides a comfortable fit.
Water repellent outer copes with rain.
Cons
Designed to attach to Inov-8 shoes, trickier to attach to other shoes.
The rubber bands are the weak point so you may need to get some spares.
Takeaway
Provided you wear Inov-8 shoes or are happy improvise with extra O-rings, these are are an effective and comfortable pair of mini-gaiters.
Salomon High Trail Gaiters
Sale
Salomon High Trail Gaiters, Black, Large, Size 9.5 - 12
Ease of use : When the trail becomes more of a rubble pile, simply slide these gaiters over your shoes and Velcro them closed.
Durability : A bomb-proof strap under the foot, durable mesh around the ankle, and lightweight padding on the ankle bone mean more adventures.
Protection : Scree fields can cause debris in the shoe and scrapes on your ankles. Since these gaiters are high, they prevent shocks to your ankle bones and keep the rough stuff away from scratches.
Review: Like Salomon's Low Trail Gaiters but a little higher up the calf, these gaiters protect a little additional protection against debris and obstacles and are a good choice for bulkier shoes.
The instep strap combined with the Velcro wrap-around closure makes for a very secure fit. And, like the low gaiters, they are durable and come with a little padding on the ankles.
The Velcro may be a little hard to align, in which case some DIY skills and adding a bit more Velcro would work well (although admittedly you shouldn't have to – c'mon Salomon – pay attention!).
Pros
Easy to use.
Padding provides a little extra protection.
Very secure, snug fit (when you get the Velcro matched up).
Durable rubber instep strap.
Cons
Velcro fails when things get muddy and can be hard to align.
Takeaway
A higher version of the Salomon Low Trail Gaiters, these are a great choice for rugged trails, offering great protection for your ankles.
Your Know-How Guide to Trail Running Gaiters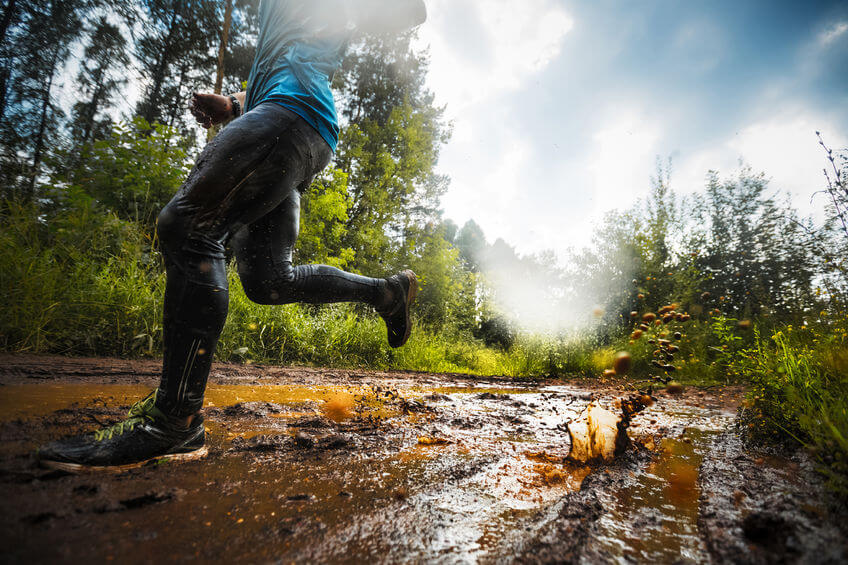 Surprisingly, there isn't yet a massive range of gaiters available online for trail running so it's slim pickings when looking for the best.
Some ultra-runners are taking to making their own in order to match the specific terrain that they'll be running through.
Desert running, for example, requires gaiters that cover all of the mesh on your shoe so that the sand can't get in, while reaching high enough up your calf to protect against the sand that you'll flick into the air with your feet, while also being breathable enough to keep you cool.
Those are rather specific requirements that few commercially made gaiters can meet.
With trail running, I'm going to assume we're mostly looking at avoiding larger debris than sand.
So we're looking for gaiters that will predominantly prevent small stones from entering your shoe from the around the ankle.
This means they don't rise far up your leg, they literally just wrap around your ankle in order to cover the entrance to your shoe from above.
So, what should you look for?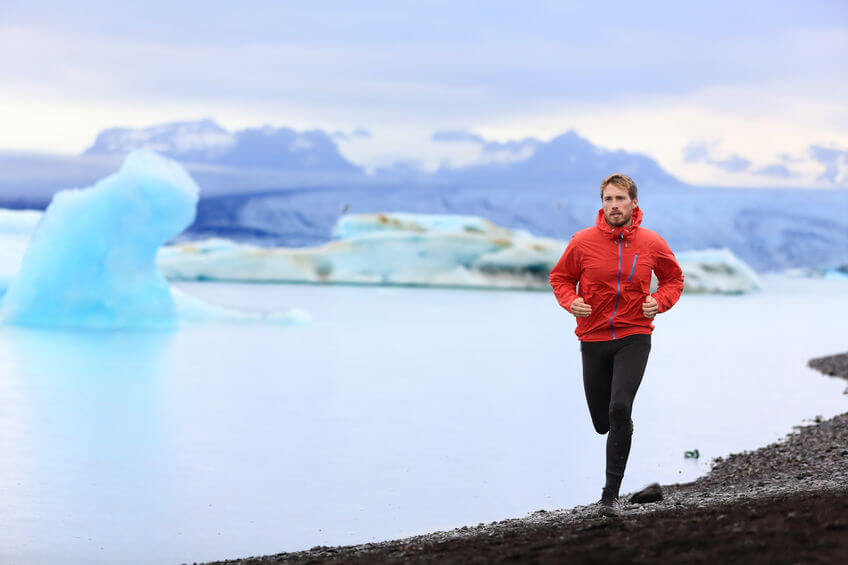 Attachment Method
This is the main thing that sets trail running gaiters apart from each other.
The most common way for hiking gaiters to be attached to your boot is with a length-wise strip of Velcro, a small metal hook that loops over the front of your laces, and a boot strap, or instep strap that runs underneath your shoe.
The instep strap has a love-hate relationship with running gaiters because not all running shoes have enough of a rise between the toe and heel to allow room for a strap.
If you have flat soles you can end up feeling the bulk of the strap under your foot, or just wear it out too quickly.
Consequently, different brands are experimenting with different methods of securing gaiters to your shoe with some even going as far as recommending that you glue a patch of Velcro to your heel.
Obviously you'd want to be fairly committed to do this!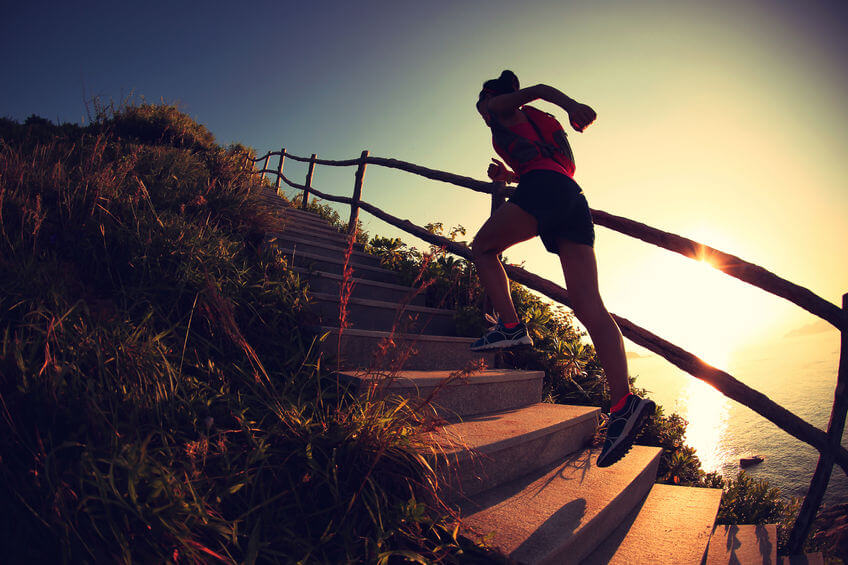 Waterproofing
Waterproof trail running gaiters aren't really commonplace. Most of the time the focus is on breathability and lightweight.
Some gaiters come with a DWR coating which helps a bit with water repellence.
But since most running shoes aren't waterproof, waterproof gaiters aren't likely to be high on the priority list for most trail runners.
The exception would be if you do a lot of running through snow, in which case you're probably going to be after full-length gaiters more designed with hiking in mind than trail running.
Durability
Unfortunately, bomb-proof durability seems to be lacking in a lot of the trail running gaiters on the market right now.
Again, the focus is on lightweight and thin, flexible material so that you don't feel like you're wearing anything extra.
This is fine if you're not going to be rubbing up against obstacles or doing any scrambling. In theory, any thin material will stop debris from entering your shoe if it's wrapped tightly enough.
But if you're looking for something that will see you through some gnarly obstacle courses or to use for hiking as well, you might be better off looking at more hiking specific gaiters than running ones.
A pair of Outdoor Research Gaiters (link to Amazon.com) like these ones might be more what you're after.
While you're here, are you a fan of running in the dark? And, no, I'm not crazy, it's a thing! But only with the right headlamp!
We have a list of the best of the best trail running headlamps with options for all budgets that you should definitely take a look at if you think some pre-dawn runs might be on the agenda.
Are you a gal looking for a new pair of trail runners to go with your new gaiters? We have a roundup of all the best trail running shoes for women right here to save you time on your search. And if you have flat feet, be sure to check out our recommendations for supportive trail shoes as well.
As you can see, unlike shoes, there aren't loads to choose from when looking for the best trail running gaiters.
But that keeps the search easy at least!
All of the gaiters on this list are a great option for trail running.
If you'd like to receive more reviews directly to your inbox, be sure to subscribe to our newsletter for all of the latest gear and know-how.