TOP 11 Best Trail Running Watches for 2021 – Stay on Top of Your Stats
You just got back from an epic 2 hour trail run but you have no idea how far you actually ran or how much elevation you gained…
Or, you decided to head into the backcountry and may have lost your bearings a bit before eventually finding your way home…
Cue: Trail running watches with GPS.
They track an insane number of performance and workout metrics and some even offer navigation.
There are a few different options to choose from and I've compiled a list to summarize the pros and cons of each device.
So, read on for the best trail running watches of 2021.
TOP 11 Best Trail Running Watches for 2021
Review: Widely touted as the best GPS watch for trail running, the Garmin Fenix 5 plus has mind-blowing capabilities but also a pretty mind-blowing price… If you want the best of the best, this is it, provided your wallet can handle it.
Being from Garmin, its strength is definitely in navigation with an accurate GPS and color topo maps included.
This is the best watch for trail running and hiking and definitely the watch you want if you're going to be going off-trail into the backcountry.
But it also has all the latest smartwatch features and is loaded with performance metrics including Vo2 max, altitude and heat acclimation, recovery time, training load and more.
Pros
Waterproof to 100m.
Barometric altimeter, compass and multi-satellite system GPS.
Stores up to 500 songs.
18 hour battery life in GPS mode.
Color topo maps included.
Smart notifications and Garmin Pay.
Cons
A little bulky for people with slim wrists.
Takeaway
This is the best of the best when it comes to GPS navigation in the backcountry from your wrist and likely the most accurate GPS running watch.
Review: The Forerunner 945 is the multisport sibling to the Fenix series. It's a little less bulky and less robust against the elements, but it'll track you through a whole triathlon and be just as comfortable adapting to indoor training sessions as outdoor.
It has all the same smartwatch features and performance metrics with a little less waterproofing, durability, and bulk.
It could be the best trail running watch of 2021 for its battery life and accuracy and is a popular choice for ultra-runners.
Pros
Excellent battery life (10 hours in GPS mode).
Accurate GPS and barometer (for weather and altitude).
Multisport feature makes it ideal for a range of sports.
Stores up to 1000 songs.
Uses buttons instead of a touch screen.
Garmin contactless payments.
Waterproof to 50m.
Cons
Not as durable or weatherproof as the Fenix 5 Plus.
Takeaway
This is the best GPS watch for trail running if you're into multisport, or if you want all the functions of the Fenix but in a sleeker, more comfortable package.
Coros Apex Multisport Watch
Review: Significantly more affordable but still with all the key features and formidable battery life, the Coros Apex is rivaling Garmin for the top spot in the world of trail running watches.
It has all the training metrics you could want from wrist heart rate and Vo2 max to advised recovery and a personal fitness indicator.
The only thing it doesn't have is music.
You'll get all the training stats and navigation you need with the additional convenience of smart notifications from your phone, excellent durability and waterproofing.
Pros
2 sizes available for people with smaller wrists.
25 hours battery life in full GPS mode.
Smart notifications in sync with your phone.
Accurate GPS.
Lightweight, sleek and compact design.
Cons
Not a great choice for interval training or recording runs in built up urban areas.
Takeaway
Easily one of the best trail running watches available right now, the Coros Apex is hands down the best value for money on this list.
Review: Similar to the Coros Apex, the Suunto 9 is a more affordable alternative to the Garmin watches that still offers navigation, albeit in a slightly less comprehensive package.
The accuracy is reliable and most of the same performance metrics are available.
But where the Suunto 9 really shines is in battery life, providing an impressive 25 hours. It's also really durable and very able to cope with the rigors of trail runs.
Pros
Waterproof to 100m.
25 hour battery life in performance mode.
Accurate barometer for elevation and weather tracking.
Suitably durable and rugged.
Cons
Navigation not quite as detailed as Garmin watches.
No music.
Takeaway
A more affordable navigation option to the Garmin watches but still one of the best GPS watches on the block for battery life and performance metrics.
Review: If accurate wrist heart rate monitoring is your priority, then this is your watch.
Polar use the latest technology to take into account skin movement and reduce inaccuracies, taking their wrist heart rate monitoring ahead of the field.
Aside from this, the Vantage V also has all the training metrics you need, very accurate GPS and the ability to pre-program routes that you want to follow. It tracks the quality of your sleep, estimates training load and recovery window, and syncs with your phone for smart notifications.
Pros
40 hours of battery life in GPS mode.
Most accurate wrist heart rate monitor available.
Barometer provides accurate elevation.
Breadcrumb route navigation.
GPS copes well with urban runs.
Cons
At the pricier end of the scale.
Takeaway
This is the best trail running GPS watch for wrist heart rate monitoring.
Review: If you're looking for a watch that will endure whatever Mother Nature throws at you, this is your watch. Users have described it as a stripped-back Fenix 5, or a smartwatch for people who hate smartwatches.
Basically, it's a solid GPS watch that will give you all the basic tracking but in a bulletproof package.
You can't use it for navigation for a new route, but the GPS does track what you've done so you can follow old routes that you've already done and get all the same performance stats as the other watches on this list.
Pros
Built for military grade ruggedness.
Lightweight despite its rugged design.
User-friendly interface and easy to read screen.
Very accurate GPS and altimeter.
Comparatively affordable for such a good GPS.
Cons
Takeaway
If you don't need a lot of the features of Garmin's fancier watches but want Garmin quality GPS in a bomb-proof package, this is the best GPS watch for its price and durability.
Samsung Galaxy Smartwatch
Review: Samsung's Galaxy Smartwatch isn't designed specifically with trail running in mind, but it ticks a lot of boxes and is a good alternative to the bulkier GPS watches on the market.
If you're looking for something you can wear all the time and wouldn't be out of place in the office, this could be your watch.
It won't be much help if you're looking for something to navigate along backcountry trails, and there aren't quite as many performance metrics as the watches above on this list, but you'll get good solid workout tracking and Samsung's well thought out S Health app.
Pros
Very smooth running user interface.
Uses a rotating bezel to navigate different screens.
Goes for 4 days with lots of use before needing a recharge.
Water-resistant to 50m.
Cons
Not a great partner to an iPhone so best suited to Samsung Galaxy users.
Limited app availability.
Hit and miss heart rate monitoring.
Takeaway
This is a great watch if you're looking for an overall smartwatch that will also track your runs. If you only want it for tracking then you're probably better off with a Garmin.
Review: Garmin's Forerunner 235 makes it on to the list as a tried and true but more affordable alternative to the pricier latest and greatest Garmins above.
It doesn't have any topo maps or navigation ability, but the GPS is very accurate for tracking your runs.
So, if reliable performance tracking metrics are what you're after, this watch is a good choice. It provides Vo2 max, a recovery advisor, sleep monitoring, pace, steps, and heart rate.
If you're a music lover, you might be more keen to take a look at the Garmin 245, but if music isn't such a priority, you can't go wrong with the 235.
Pros
More affordable than the latest kid on the block.
Smart notifications.
11 hours battery life in GPS mode.
Elevate wrist heart rate technology.
Reliable performance metrics.
Cons
Takeaway
If you want Garmin quality but your budget doesn't stretch to the watches above, this GPS watch provides reliable tracking.
Review: With just another step down in features and price, you get another quality Garmin product for tracking your runs without breaking the bank.
It's not quite as reliable as the higher end products when it comes to real-time stats like pacing, but it's good for overall metrics. The cadence and step counter are particularly reliable.
Pros
Affordable.
13 hour battery life with GPS.
Waterproof to 50m.
Optical heart rate monitor.
Smart notifications.
Buttons instead of a touch screen.
Cons
Loses accuracy during interval training.
Pacing also has accuracy issues.
Takeaway
This is best Garmin watch for entry level runners looking for an affordable but reliable device for tracking basic metrics.
Review: The Polar M200 is another reasonable quality and affordable activity tracker for runners.
Again, you don't get the navigation aspect, but you get reliable wrist heart rate monitoring and GPS tracking to leave you with all the basic stats at the end of a run.
It's also got a reasonable battery life, it'll go for a week with moderate daily use (though not with the GPS on all the time), and provided you get the watch positioned properly on your wrist, it provides a pretty accurate heart rate monitoring.
Pros
Water resistant to 30m.
Very affordable.
Optical heart rate monitoring.
Distance, speed and route tracking.
Cons
Takes a bit of time for the GPS to lock on to a signal.
GPS sometimes drops out.
Takeaway
Obviously cheaper models like this can't compare to the higher end models in terms of reliability, but if basic fitness tracking is what you're after, the Polar M200 is an affordable option.
Review: Fitbit's Ionic is a fitness-focused smartwatch with all the basic tracking of workouts and a pretty accurate wrist heart rate monitor.
Obviously there are no navigation features, the GPS is purely for tracking. But if you're looking for something to give you some stats to come away with then this could be an option.
In saying that, the technology does seem to be lagging a little in reliability. Fitbit fans will disagree, but the Ionic may not quite yet be worth its price tag when you look at what you can get for the same price with Garmin or Cora.
Pros
Water resistant to 50m.
Tough Gorilla glass touch screen.
Heart rate monitoring and built-in GPS/GLONASS.
Battery life of around 4 days.
Cons
Probably not enough metrics for serious trail runners.
Touch screen.
Takeaway
This is a fitness tracker great for people starting out and looking to track their workouts and get help with motivational prompts and built in workouts.
What Makes a Good Trail Watch?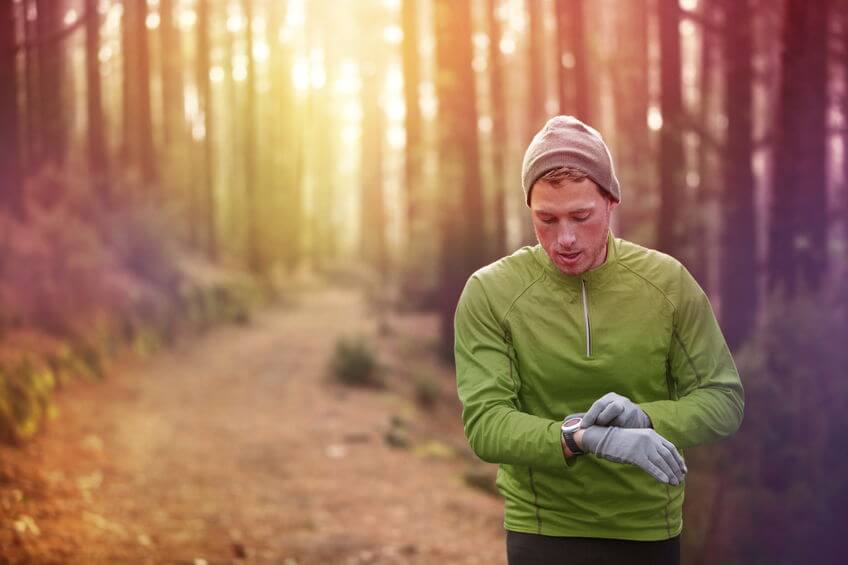 That is the question!
But unfortunately, the answer isn't a straight forward list of boxes to tick.
I could give you that, but I'm going to be more honest instead.
The best trail watch is the one that works for you while being within your budget.
You can still have some fancy features and save yourself some of your hard-earned cash if you have a good think about what you actually need from your watch before you commit.
Not everyone needs GPS, not everyone needs the ability to pre-program complicated intervals, not everyone needs elevation, or cadence, or heart rate.
Have an honest look at your training style and decide what you really need from your watch.
Aside from this, there are some basic requirements that are relevant across the board:
Waterproofing
Trail running is all about getting down and dirty with Mother Nature. Come rain, snow or hail, you'll be out there hitting the trails like the gale force wind in your hair is nothing.
So, your watch needs to keep up with you.
A good trail running watch must be waterproof. If anything, so that it doesn't curl up and die after you forget to take it off before jumping in the shower.
Durability
For the same reasons, durability is a must.
Some of these watches are really expensive, like worth half my car kind of expensive. They need to be durable if they're going to cope with the occasional tumble down a rocky trail so you're not literally throwing your money away.
Battery Life
Trail running can mean serious hours on the trail, often heading into the backcountry and away from civilization.
You really don't want your watch to die on you mid-run, so battery life is important.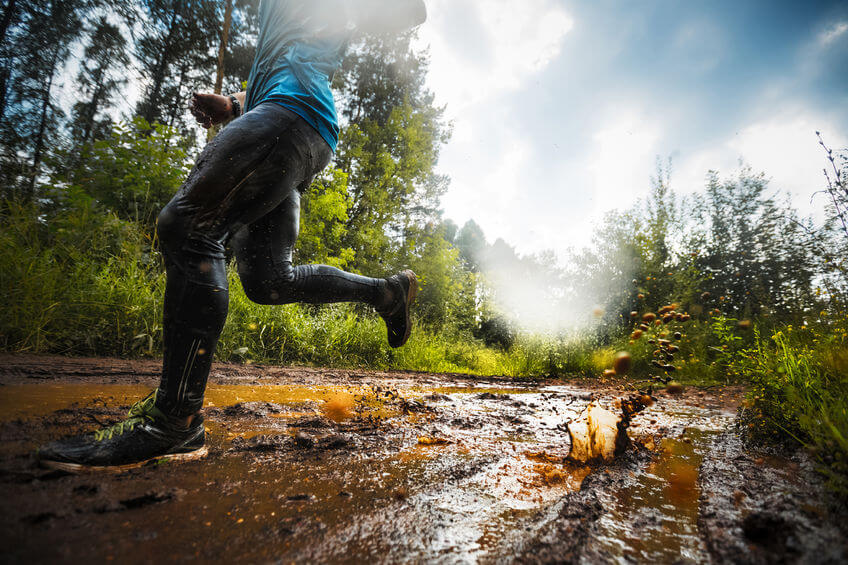 So, Which GPS watch has the longest battery life?
The Suunto 9 has the longest battery life in full GPS mode on this list. But it's a complicated comparison as the watches with more features are obviously going to have shorter battery life.
If you disable the GPS and other battery-sucking functions then they can all last a really long time. You need to know which features you're going to have running for the duration of your workout.
The Tech Features
Once those basics are covered, it's time to consider the more advanced running-specific features that you might want.
GPS for Tracking
GPS for Navigation (and included topo maps)
Elevation
Steps
Vo2 Max
Heart Rate
Sleep Tracking
Recovery Windows
Pace
Cadence
Intervals
Smart Notifications
Music
Payments
It's a long list, and that's not even everything!
The main thing to decide between is whether you want the ability to navigate from your watch. If not, you can take a pretty big step down in price and still have all the basic performance metrics.
After this, stepping down further in price to the more stripped back models at the bottom of the list still provides good overall performance metrics, but you lose accuracy in real-time stats.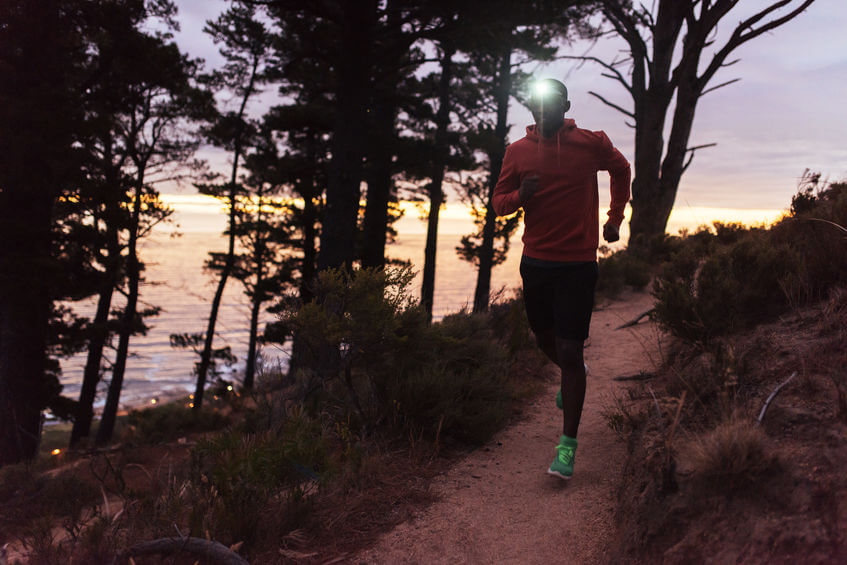 So, do I really need a GPS watch for running?
This is a question close to my heart. And, if I'm honest, the answer is no. You don't even need a watch with any features beyond a basic stopwatch if you're a real minimalist.
The tech world made it possible to quantify everything and us runners lapped it all up. There are benefits, sure.
If you're a serious trail runner and need to know specifics in order to prepare for a specific event, then a GPS watch is a really useful tool.
But, there was a time when none of this technology existed and all we needed were a good pair of women's trail running shoes and maybe a headlamp for early morning or evening runs. Were we training any less effectively? Maybe we were even more in touch with our bodies and our pacing?
At the end of the day, it comes down to personal preference for most of us.
If you don't need navigation and just want an overall round up of workout and fitness metrics, you might be better off considering a fitness tracker instead of a GPS watch.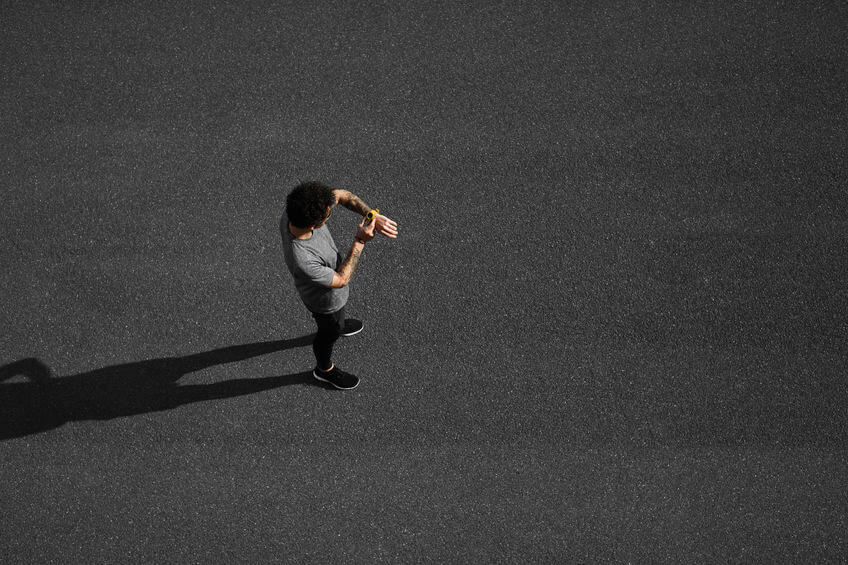 If you're less trail focused but still all about running, check out our article on the best GPS running watches, there might be something there that suits you better.
And if you're on the look-out for a new pair of trail runners at the same time but suffer from flat feet, we have the perfect article for you right here! I promise you, your next pair of shoes are waiting for you to jump into them and hit the trails!
That wraps up the best trail running watches of 2021 with options for all levels and budgets.
Don't forget to subscribe to make sure you get all of the latest reviews directly in your inbox!

Latest posts by Michael DuBoff
(see all)