TOP 19 Best Women's Trail Running Shoes Reviewed 2023
Nothing makes you eat the trail like a decent pair of trail runners.
Maybe your current shoes are ready to be retired, or maybe you've been using road runners until now?
Either way, this list will make it a whole lot easier to find your next pair of trail running shoes.
Keep reading for the 19 best trail running shoes for women of 2023! Or skip to the bottom if you want some more guidance first.
TOP 19 Best Women's Trail Running Shoes 2023
Best Trail Running Shoes for Women – a Quick Buyers Guide
Trail running shoes get put under different pressures compared to road running shoes.
So, it follows that they should have different traits that are important when making your selection.
The main things you want in a good trail running shoe are durability, traction, breathability, drainage, and protection from sharp objects on the trail.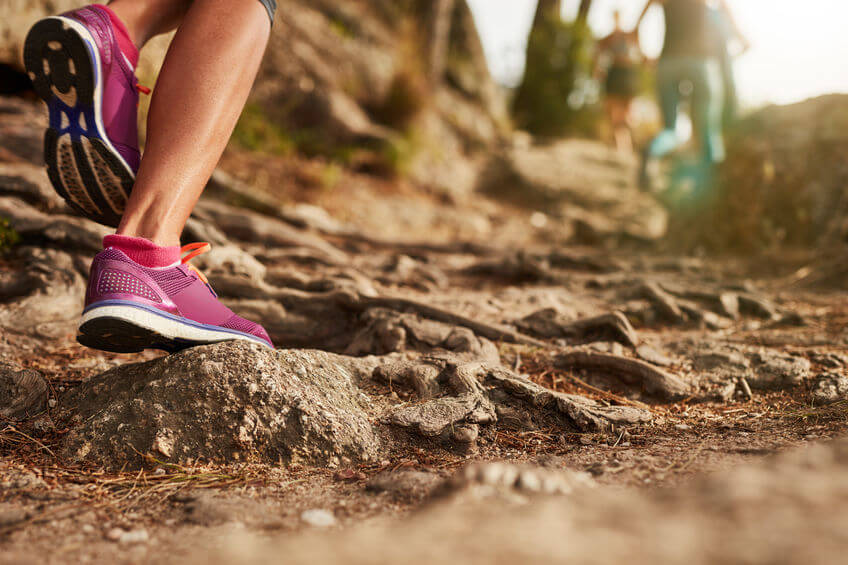 Durability
This probably goes without saying, but durability is really important for trail shoes.
The soles themselves don't need to be too much harder wearing than road shoes because trail surfaces actually create less friction between the sole and the ground.
But the overall construction and strength of the upper needs to be tougher as running over uneven terrain puts more stress on the shoe as a whole.
Traction
This is another factor that is probably pretty obvious, but there are different kinds of traction to think about.
Some trail shoes come with pretty deep lugs which makes them better suited to softer, muddier trail surfaces.
Other shoes have smaller lugs and more of a grippy rubber focus so they're well suited to rock scrambling and harder surfaces.
Think about what kind of trail running you'll be doing and also whether you want your shoe to be able to handle a little bit of asphalt on the side.
Breathability/Drainage
Highly rated trail running shoes should have plenty of fine mesh through the uppers so that your feet can stay cool and ventilated, sand and debris can be kept out, and if you run through a creek or a puddle, they'll drain and dry out quickly.
Waterproof shoes are less useful on the trail as your feet will more likely get hot, and unless you're pairing your shoes with gaiters, water will easily enter the cuffs of your shoes anyway and then won't be able to get out.
If trail running gaiters are something you think you might be interested in, check out our list of the best trail running gaiters before you start your search.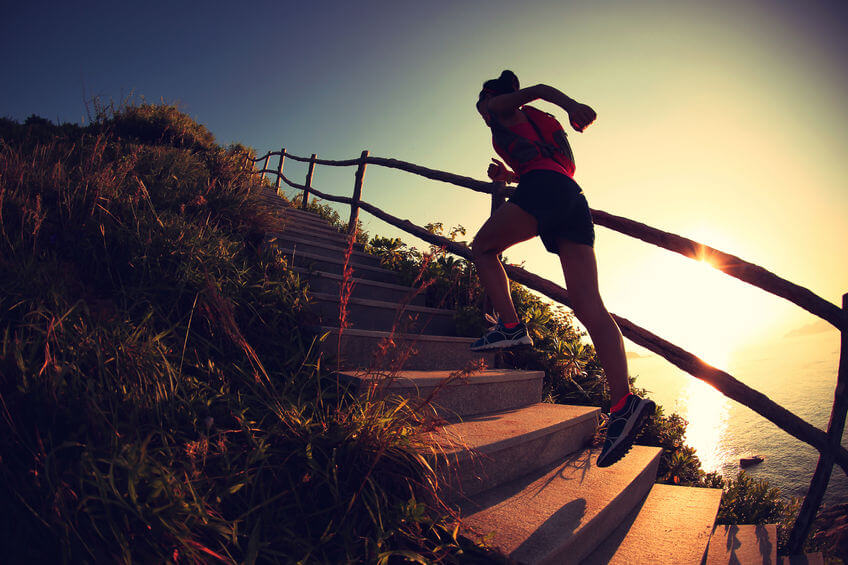 Protection
This is a little more of a preference thing. Protection from rough trail terrain is a compromise against ground feel. The more protected you are, the less you're in touch with the ground.
If you're a fan of minimalist style shoes, ground feel will be a priority but you have to be more careful to avoid sharp objects in your path.
On the other hand, if you're looking for a pair of work-horses that will keep your feet safe and snug, you'll be well-protected but sacrifice ground-feel.
General Factors
Then, of course, there are more general factors that apply to all running shoes, but that are still really important.
How much cushioning do you like? How wide are your feet? What kind of support do you need?
If you're used to running in shoes with arch support, your trail shoes should be no different. There are some great stability trail shoes on this list, but if you're interested in more, we have a list of the best trail running shoes for flat feet that will definitely shorten your search.
Bearing all these factors in mind, you should have no trouble picking a great trail running shoe that fulfills your requirements.
FAQ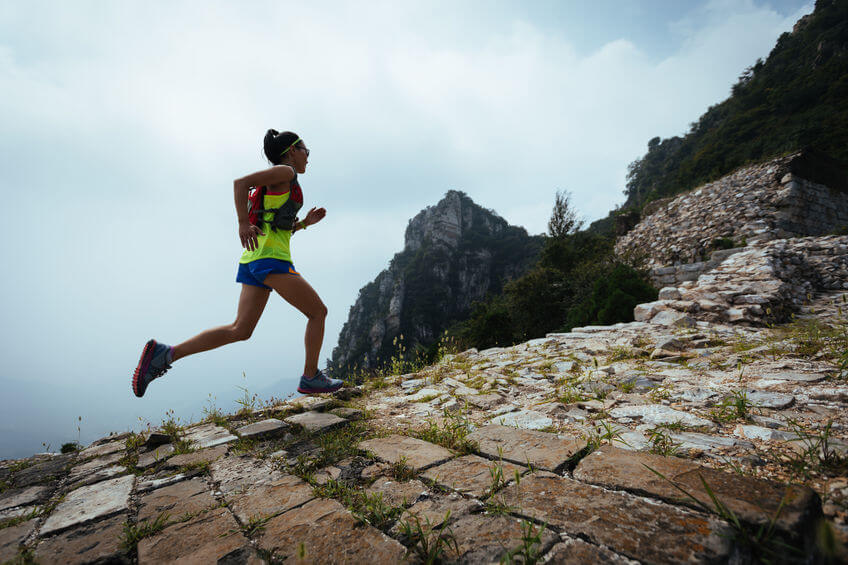 What is the Best Trail Running Shoe for Women?
There is no single best trail running shoe for women. The best trail running shoe for you is the model that best fits your feet, matches your support (or lack of) and drop requirements, and matches the kind of trail running you'll be doing.
All of the shoes on the list above are excellent options.
Do I Really Need Trail Running Shoes?
No one is going to force you to exclusively wear trail running shoes on the trail.
However, if you use your road running shoes, the traction likely won't be as good and they'll probably wear out faster.
Can I Use Trail Running Shoes on Road?
This depends on the kind of trail running shoe. Some trail shoes can be used on the road a bit, but most tend to be a little too stiff and firm to be comfortable when road running.
You may also find that if your shoes have really aggressive tread with deep lugs, they won't be comfortable on the road.
What is the Difference Between Road Running Shoes and Trail Running Shoes?
Trail running shoes are designed for running on trails so they tend to be more durable, a little stiffer, a little heavier, and with better traction.
Road running shoes are designed for fast runs with minimal terrain change or obstacles so they can afford to be lighter and less durable, but also tend to have slightly softer cushioning.
Are Trail Running Shoes Good for Walking?
Trail running shoes are great for walking. But, in all honesty, walking shoes don't need to be as technical as running shoes so you could save yourself some money by just buying walking shoes.
When Should I Replace My Trail Running Shoes?
The general consensus is to replace your running shoes every 300-500 miles (don't know how many miles you've run? Maybe you need a trail running watch!) depending on how worn out they are. Road running shoes that need to be replaced are easier to spot because the soles will be worn out.
In trail running shoes this won't be as obvious so it pays to be in touch with your body so you can feel when you're not quite getting the cushioning or support you need.
I can usually tell when my shoes need replacing as my knees start to get a little uncomfortable after long runs.
Well, ladies, it seems we have reached the end of the trail.
This wraps up the best women's trail running shoes quick guide.
Hopefully, this list of the 19 best trail running shoes for women contains your perfect pair.
Now all you need is to find a pair of women's running shorts that don't chafe or give you a wedgie.
Love running? So does the team here at Garage Gym Power.
Don't miss another running gear review! Sign up for the newsletter today!