TOP 13 Best CrossFit and Gym Workout Timers Reviewed 2022
Ready? Set. Go!
Are you still propping up your smartphone to time your CrossFit or interval workouts?
Take your CrossFit home gym to the next level with a dedicated CrossFit interval workout timer.
Here are 13 of the best workout timers for your home or garage gym. Plus what you should look out for before you buy.
TOP 13 Gym Timer Clocks of 2022
Guide to the Best Gym Clocks, What Keep in Mind Before Buying?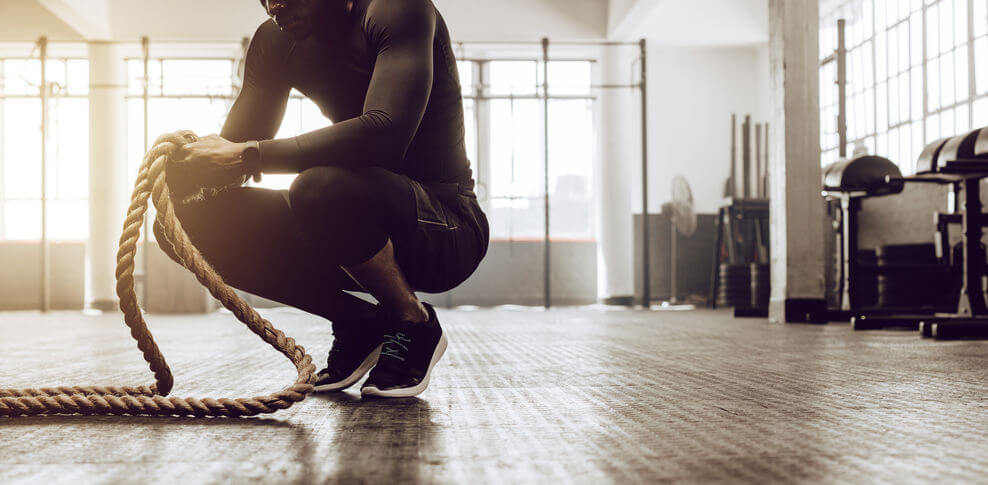 Size
Think about where you are going to put your new gym workout timer. Is it a small home gym, or a large CrossFit box?
A small home gym will get along fine with a timer that has 1.8" numbers, but a CrossFit box or commercial gym will probably do better with a larger wall timer.
Syncing Feature
Large gyms need to consider whether or not they are going to use two or more clocks. Some clocks can sync together to display the exact same time/count etc. Some cannot.
Check for this feature if you need to sync the workout timers. Both Home and Gym edition Flex timers have syncing ability.
Functions
Clock
Most Workout timers work as a clock when not counting down your Tabata routine.
But be aware, there are a few interval timers out there that do not have a clock function, so if you must have this feature- check the specs!
Count UP Count Down
Again, most interval timers have this feature, but better safe than sorry, check the specs before you hit the buy button.
Stopwatch
No doubt, a stopwatch is a great feature, but not all gym timers have this feature.
Also, some stopwatches only count seconds, while the best gym stopwatch timers count seconds and milliseconds.
Preprogrammed Tabata
Several gym timers have preprogrammed Tabata interval to make your life easier. If you plan to use the workout interval timer for Tabata, check to see if it has preprogrammed Tabata.
Both the Rogue Echo Gym Timer and the iHeartSynergee timers have a preprogrammed Tabata interval set up.
EMOTM (Every Minute on the Minute)
Some CrossFit WODs use EMOTH intervals for their interval timing. This is why I love the EMOTM preprogrammed gym workout timers.
The iHeartSynergee and the No Limits Muscle Driver Gym interval timers have EMOTM intervals already set up in their systems.
FGB (Fight Gone Bad)
Fight Gone Bad is a popular CrossFit WOD and some timers have the intervals set up in their programming already.
Remote
Most timers also come with a remote.
However…
Not all remotes are created equal. Some have a range of 10 feet, while other remotes allow you to start the intervals from over 50 feet away.
This is a case where you need to consider the size of your gym before you decide on the best gym wall interval timer.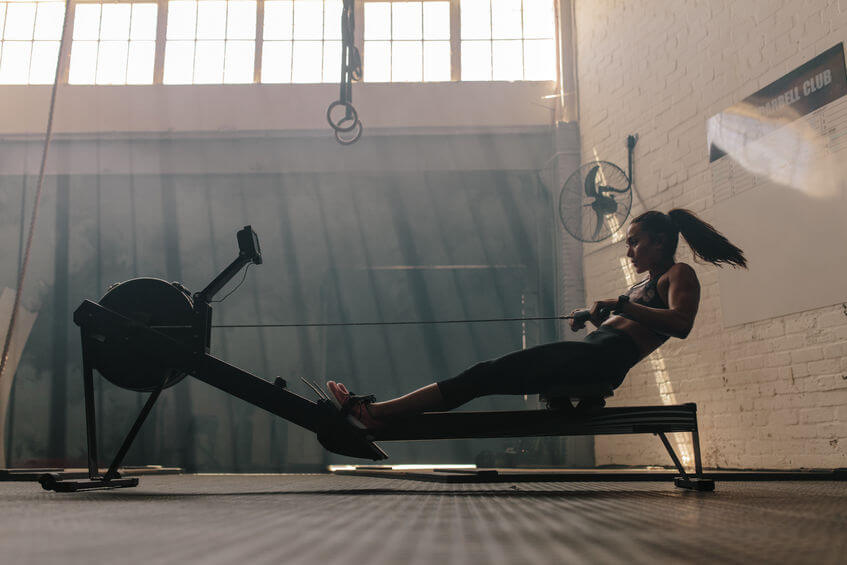 Wall or stand Mount?
Where are you planning to put the interval timer?
Out of the way of the Wall ball wall I hope!
Wherever you decide to mount the timer, just know that most mounts to a wall, and a few have the ability to mount to a stand that can be placed in the center of a room.
Just think about how you plan to use the timer before you decide what the best gym workout timer is.
Beeper-Buzzer-Alarm sound
The number one complaint against wall interval timers in general is the buzzer or alarm is not loud enough to hear over music or in a noisy gym.
A few models like the Muscle Driver No Limits and the Title Platinum Pro Interval Timer are known for having LOUD alarms, so if you have a loud gym or listen to music full blast, check out how loud the buzzer is on your gym timer.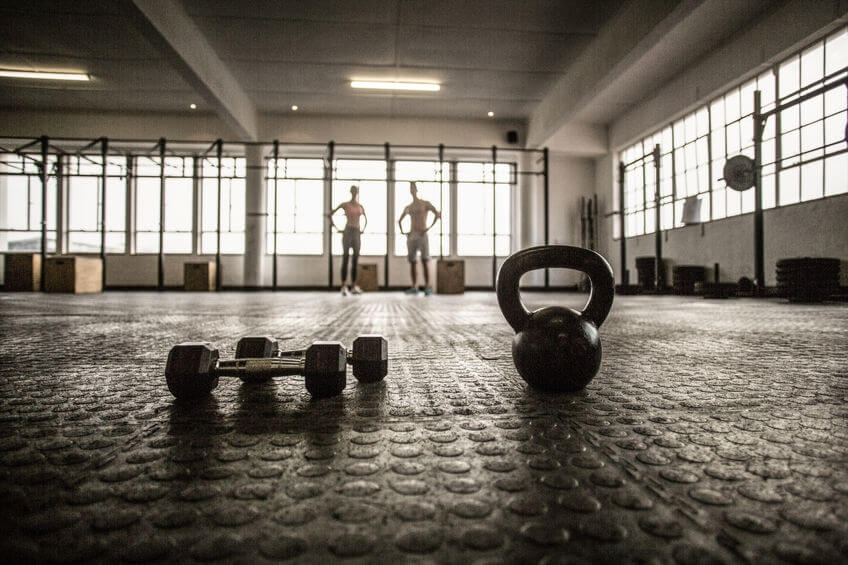 Is an Interval Gym Timer Really Worth it?
Gym timers are a great addition to your home gym or CrossFit box. Having a dedicated interval timer means no fumbling around with your smartphone trying to prop it up to see it.
Most gym workout timers, even small ones, are easier to see than a display on your phone. Plus, they don't interfere with whatever else you have going on with your phone.
You can run Spotify, Pandora or a workout tracker on your smartphone, and have the workout timer to do its job, instead of putting everything on your phone.
Plus, it's just handy to have a clock you can easily see, that you don't need to unlock every time you want to see what time it is.
Also, Gym Interval timers just look cool.
Is that not reason enough to get one?
Creating a dedicated and official workout space helps get your head in the game, and a wall timer helps create that "workout time" atmosphere in your home gym.
So, as you can see, there are many great workout interval timers on the market to choose from.
Editors Picks
My personal favorites for best workout timers are iHeartSynergee for the functionality, The Flex Gym Home edition because it has an 85 decibel beeper and lots of presets, the TITLE Platinum timer because it is loud and has controls on the timer itself, The Rogue Echo Timer because it is good looking and long lasting, and the No limits Muscle Driver because, again, it is large, has great features and has a loud buzzer.
I hope you find the workout interval timer that is the perfect fit for your gym.
Don't forget to sign up for the newsletter. We only need your email address to set up your subscription.
In return, we will send along access to exclusive guides and content no available to others.