Squat Rack vs Power Rack – What is the Difference? Choosing the "ONE"
Many practitioners all over the world want to build their own gym. When it comes to legs, the best choice is usually a multifunctional device that supports all types of squats.
Squat rack vs power rack – this is a very popular debate.
Each one has its own pros and cons, and every user might find it suitable. It highly depends on what you are looking for.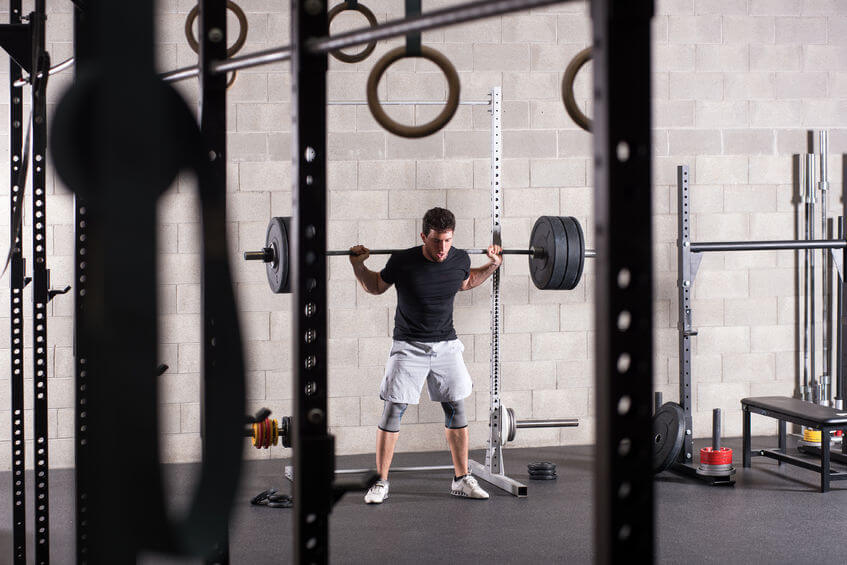 Both training devices are good for a pure squat lover. Squats are the only leg exercise where you can do so many variations and strengthen every muscle in your leg, glutes, lower back, and even hands, shoulders, upper back, and neck muscles!
This article includes Amazon.com Affiliate links which help us maintain this webpage.
The Difference Between A Squat Rack And A Power Rack
Basically, squat racks and power racks are used for the same group of muscles.
But think about the difference between a squat rack and a power rack like this – you have two models of the same car, with same engine and performances. Both cars will drive you from the spot A to spot B.
One car has tons of equipment and costs more money – ABS, electronic sensors, launch control, power steering… this is your power rack!
It has top safety and comfort on the road for the same performances. You can charge your phone, listen to the best music, turn on cruise control…
With another car, you will have to drive and be 100% focused on the slightest detail all the time.
Squat Rack
The squat rack is the device specially designed for squats. Some of them allow you to mount horizontal pull-up bars, which opens up an ability to use resistance bands and weighted dip belts, but most don't.
Most of them only have two upright bars, which are totally independent. And it is filled with a loaded bar of squats.
Pros
Price – the squat rack is usually a lot cheaper than the power rack.
Size – it definitively has smaller dimensions, you can place it in a very small space.
Home gym – users who are tight on space will be satisfied, all you need is a good set of bumper plates, and, if you purchased a better model, a weight bench.
Ability to train various features – an Olympic barbell can be used for strength, power, endurance, quickness, explosiveness…
Cons
Safety – most models don't have a safety pin on the sides, and it means a lot more chances of hurting. You should install a custom-made afterward.
Multi-functionality – you will be limited to squats, bumper plates and barbell only. If it is a more expensive model, you might install a horizontal bar, which might open up the chance for TRX suspension trainer
Sturdiness – this is not a rigid training device at all, and it is non-suitable for serious lifters.
Power Rack
A power rack is a specialized training device designed for maximum safety. It enables performing all kinds of extremely dangerous exercises without a spotter. It has safety pins on the sides, and it will catch the barbells when it slips.
Dip bars and pull-up bar are also installed, which enables many variations of dips, pull-ups, chin-ups, and even incline push-ups!
Pros
Maximum safety – you can even lose the balance with 500 lbs on your back, and power rack will hold the weight if something happens.
Extreme sturdiness – power rack can be an awesome choice for weightlifters.
Adjustable height of safety pins.
Multi-functionality – you can do squats, dips, push-ups, pull-ups, chin-ups and many other exercises, just as other risky weight exercises – good morning, upright row, push press, military press, deadlifts, bench press, and many others. You can even stumble your feet for sit-ups!
You can combine various fitness equipment – TRX suspension trainer, resistance bands, weighted dip belts, adjustable dumbbells, ab carvers, medicine balls, and weight benches.
Cons
Price – power racks are usually expensive.
Space – you will need at least 4-6 square meters to place it.
We are aware that the choice is heavily limited to your budget, but a power rack is worth every penny.
However, there are other factors you need to keep in mind, and our next paragraph will remove the least doubts. We are resolving squat rack vs power rack dilemma for you!
Squat Rack vs Power Rack – Comparison
We have already described pros and cons for each one, and now we will stick to the points. Just as Concept2 vs WaterRower, we will try to determine which one is better for you and why.
The list of our parameters include:
Price/quality ratio;
Mobility and installation;
Models;
Space;
Multi-functionality;
Safety And Injuries;
Sturdiness;
Possibility to install additional accessories;
Noise Level;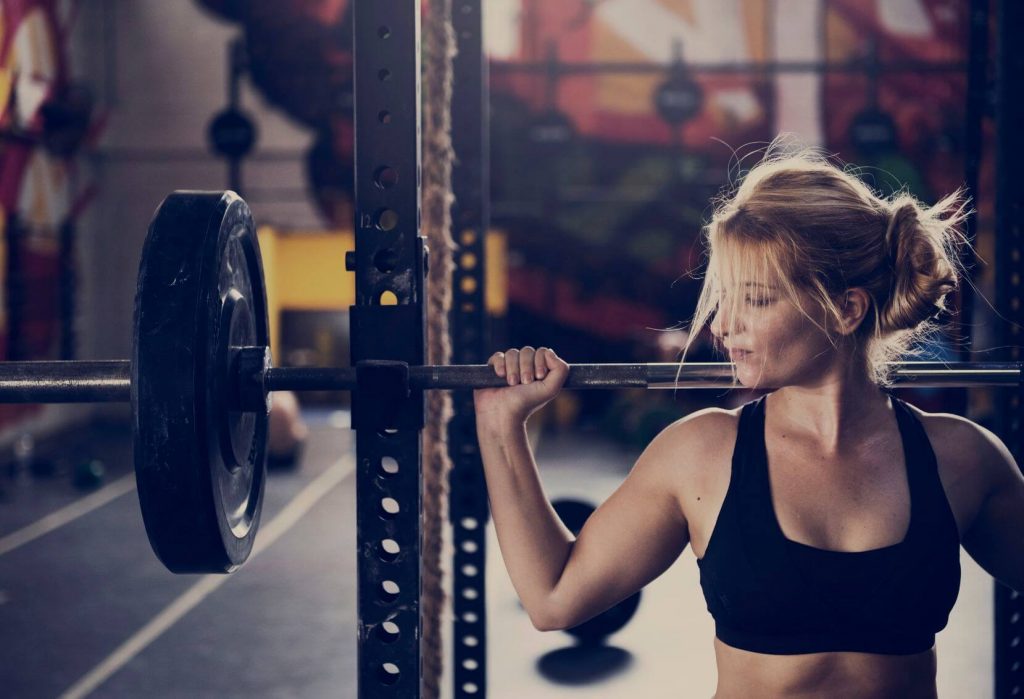 Price/Quality Ratio
The squat rack is definitively a better and more affordable choice for your budget. Despite power racks are mid-to-high price, you will get a more stable product with more positive features for the same amount of money.
But you can find cheaper models, and the power rack is your winner!
Mobility And Installation
The squat rack is easier to carry and you can even train outside. Power rack requires installation and a lot of time to set.
Models
Both offer few models with the great quality. When it comes to the power rack, the most popular ones are Valor Fitness BD-7 Power Rack with Lat Pull Attachment, Rep Power Rack – PR-1000, and Power Line PPR200X Power Rack.
However, power racks generally have a better offer of various models in the market.
Squat rack most popular models are Body-Solid Powerline Squat Rack, Rep Squat Rack with Pull-Up Bar, and Valor Fitness BD-17 Combo Squat/Bench Press Rack.
Space
Power rack definitively requires more space, while squat rack needs only 2 square meters, even if you have a weight bench.
Multi-functionality
Even with the high-quality squat rack, or even a squat stand, you are limited to weight benches, TRX suspension trainers, weighted-dip belts, and resistance bands. You can train many parts of your body, but you need to think like a pro.
When it comes to the power rack, almost every type of additional equipment can be used, even ankle weights and gymnastic rings. You can listen to your creativity and work exercises for your whole body!
Safety And Injuries
With squat racks, safety is usually the biggest con. Squat stands mostly have an option to install a safety pin, while the squat rack is purely limited to one exercise. And each mistake could be critical.
On the other side, power rack gives you a chance to do 1 RM workouts without fear, all you need to do is custom set the height of your safety pins!
You risk 95% less when you train in a power rack.
Sturdiness
Again, a power rack is your winner. Even with the pull-up bar installed, the load it can handle is critical. Unfortunately, you need to be warned with a weighted dip-belt.
When it comes to the power rack, you can freely put heavy weights and you needn't be afraid!
Possibility To Install Additional Accessories
With a power rack, you can install so many things – lat attachment, dip attachment, adjusted bench, or a flat bench. It can also be a combination of these four things.
When it comes to a squat rack, you are limited to a weight bench, flat or adjusted.
Noise Level
When it comes to this, constant slamming of your weights might irritate you when a power rack is your choice. You won't be afraid of injury, and you can suddenly drop weights and create more noise.
With the squat rack, this is reduced to a minimum. A moment of non-attention and you will face a tremendous injury.
Maintenance
The power rack is more difficult more maintenance. You will have to take the chair or reach some hard-to-reach places to clean it.
Despite both devices requiring the same cleaning agent and cloth, power rack will require more attention. So the winner here is a squat rack!
Squat Stand vs Power Rack
Squat stands can be considered as an advanced form of a squat rack. While many of them have the pull-up bar installed, some even have additional bars to install inside of the wall.
It will improve their functionality.
There are two more benefits – safety pins are an option too, and you can also install rings since the pull-up bar is mostly stronger.
While all of the differences between squat rack and power rack are basically the same, squat stands have two more pluses – for additional equipment and an ability to control and custom set safety pins.
If you wonder squat stand vs power rack, we will stick to the thing that power rack provides more options, while the squat stand might be one of the best choices for users with a low-to-mid budget.
Final word
Squat rack vs power rack – which one are you going to choose? Are you looking for maximum safety and functionality with a whole body workout or you want a squat-limited training device for a corner of your home gym?
Let's sum up the score. Power rack vs squat rack – the score is 6-4 for the power rack.
Our advice is to stick to power rack if you have enough space. You will be able to perform serious stuff and even a whole body workout. We don't say it is impossible with a squat rack but the risk is a lot bigger.
Make sure to leave us a comment and tell you which is your choice. Is it just the space limit, or you would like to tell us something we didn't mention?