TOP 11 Best Barbell Pads for Squats and Hip Thrusts Reviewed 2023
Are squats hurting your neck? Is the bar pressing on your hip bones killing your hip thrusters? Is the barbell pad at your gym toast?
Pick up a simple Barbell pad. Problem solved!
Fitness experts may advise you build up your back muscles so the bar does not hurt, but before you walk, you must first learn to crawl, which is where barbell pads come in.
As for hip thrusters…
There is no muscle you can build up to pad your hip bone!
Besides that, the lower your body fat goes, the more prominent the hip bones are, which makes barbell pads even more necessary.
Check out my quick guide to selecting the best barbell pad and my review of 11 of the best barbell pads out there today.
Selecting the Best Barbell Squat Pad for Your Home or Garage Gym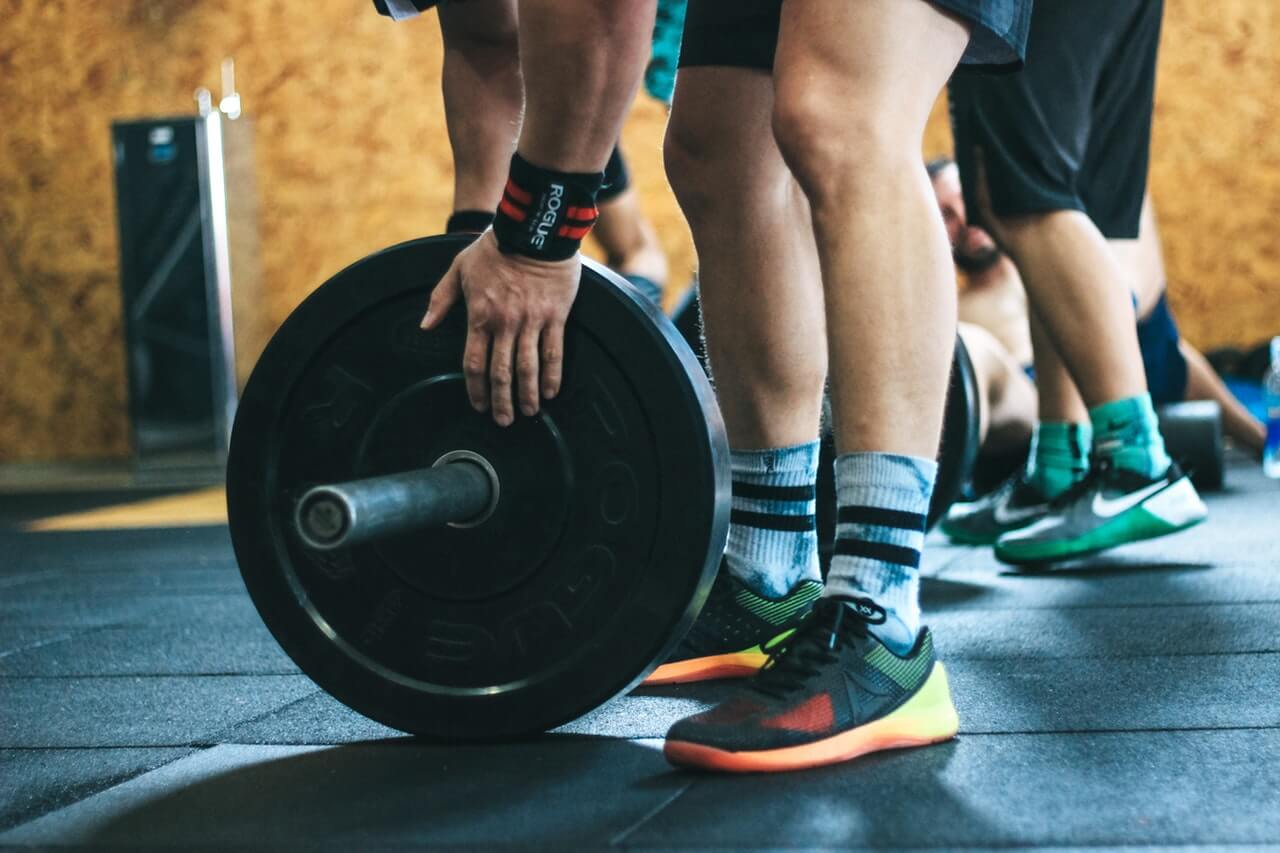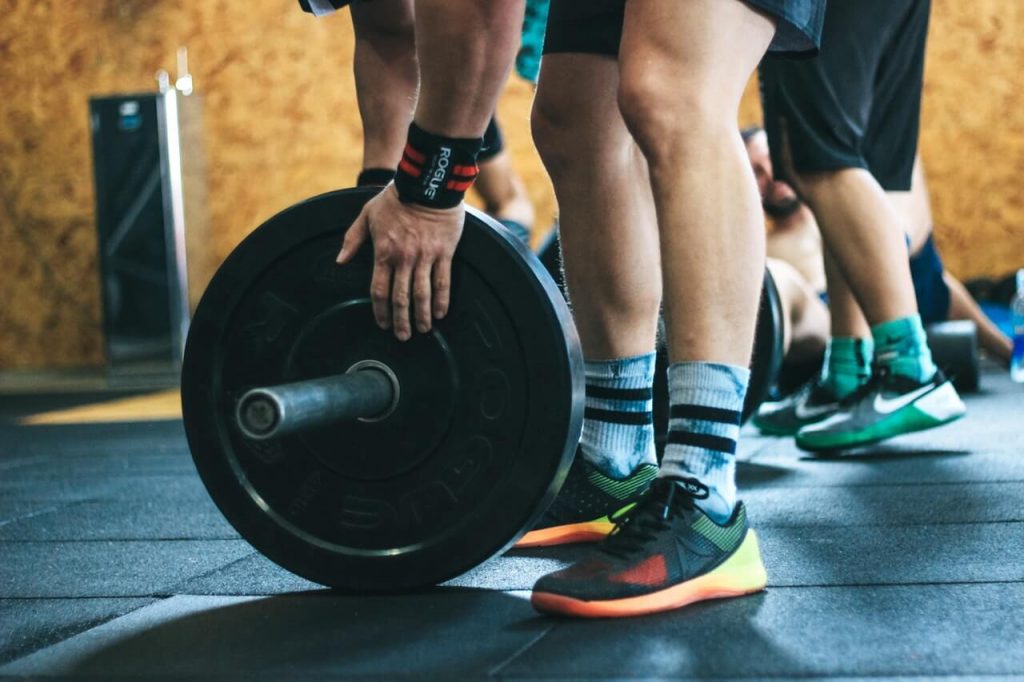 A barbell pad is a barbell pad is a barbell pad.
Or is it?
I will keep it real, there is not a huge amount of variation out there when it comes to squat sponges, but there are a few things to consider before you pick one up.
Strapless or No?
There are three ways barbell pads stay secure on the bar.
About half of the barbell pads out there have straps that secure the pad to the bar. The benefit of these pads is that they keep the bar secure so it won't spin under heavy weight.
The downfall of these straps is that they are a PITA to take on and off. They can hinder your flow if you know what I am sayin'.
Other pads out there simply pop on and off, which is both their best and worst feature.
They pop on, that makes them easy and fast to get on and off. But they also may pop off at an inopportune time.
The third type of pad has a Velcro flap that runs the length of the pad. Sounds great, right?
They are pretty sweet, but eventually, after a lot of use, the foam compresses or stretches leaving this barbell pad saggy and unable to do its job.
To be honest, the Velcro flap style is my favorite, even if it does need to be replaced occasionally.
Nothing lasts forever, right?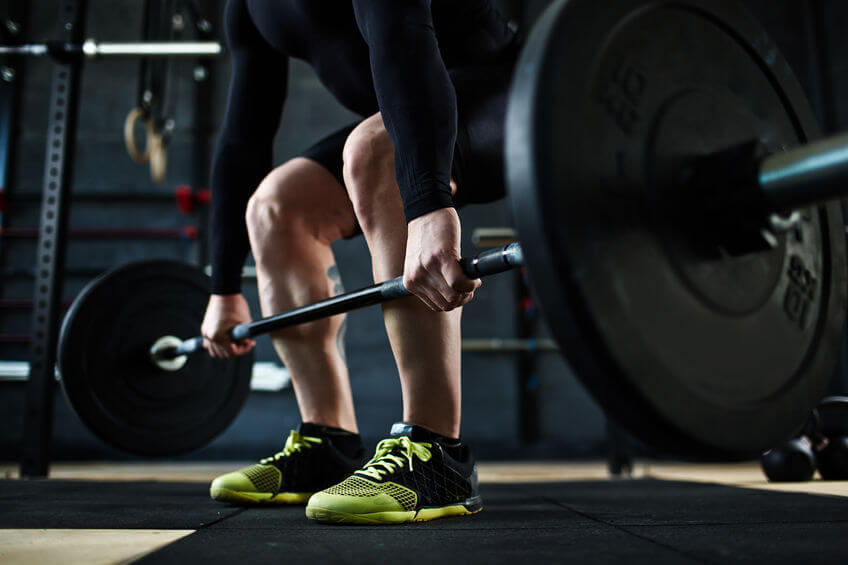 Full Coverage
There are some barbell covers out there that do not completely encircle the bar, and this type may slip in such a way that the bar and the opening line up, leaving you unprotected.
The manufacturers of this style pad say that the anti-slip material inside should prevent this from happening, but how can they be sure of the angle you will rest the bar on your back or hips?
That's why I like the barbell pads that completely cover the bar, like the Dark Iron Fitness barbell pad, which happens to be my top choice for just this reason.
Washable?
OK, you are lifting and thrusting and whatnot. That means you are probably sweating.
And…
Since the pad is in direct contact with your back it will get sweaty.
You want a barbell pad that can at least be wiped down. A removable washable cover is even better. The Harbinger pad has a removable, washable cover.
Ergonomics
This is a matter of preference and what you like or what works for you best. Some barbell pads have really thick padding.
Some have thinner low profile padding. One person may like the thick padding and another may find it too bulky, or it gets in the way or hurts their shoulders.
Also, some pads have a curved cutout at the neck area to make them more comfortable. Again, some like this, others not so much.
You just have to decide what is right for you.
TOP 11 Best Barbell Pad Reviews 2023
Black Barbell Pad for Standard and Olympic Barbells with Velcro Safety Straps - Barbell Squat Pad for Weightlifting, Hip Thrusts, Squats, and Lunges
WHILE OTHER BARBELL PADS are too thick, too slippery, or simply just start splitting after a few uses, our premium Barbell Pad has 1.3" protective layer with a non-slip surface and will last longer than other brands on the market. This means it will allow you to INCREASE THE INTENSITY OF YOUR WORKOUTS while PROVIDING COMFORT and PROTECTING YOUR NECK, UPPER & LOWER BACK
FEEL SAFE TO CHALLENGE YOUR LIMITS - Fit Viva Foam Squat Pad remains securely fastened during lifts, providing excellent stability and balance. Thanks to the VELCRO STRAPS that come with your purchase, from squats to lunges and hip thrusts, nothing is too difficult with Fit Viva fitness Barbell Squat Pad!
Whether your goals are strength, health and fitness or just purely aesthetic, let us help you achieve them, and do it in comfort. Our professional trainers have created two 30 DAY CHALLENGES to help you gain the most from your training. They consist in specific workouts aimed at developing your lean muscles and toning your glutes and legs.
ENJOY THE QUALITY - Work out longer and increase the weights with this versatile 17"x3.5" extra cushion squat pad that fits all standard and Olympic barbells!
We are real people who use our own products every day. We expect the best for our health and want the same for yours. If you don't absolutely love your Fit Viva Barbell Squat Pad, just send it back and we'll promptly refund you in full. That's right – no hassles with us!
Review: The Fit Viva barbell pad is a good tool to alleviate neck pain from heavy squats and is also great for hip thrusters too.
The pad is thick and does not compress too much, so you always stay protected. The pad comes with two straps that keep it secure and prevent it from slipping or rolling on the bar.
The 17" length is just right, and the ergonomic neck cutout makes the pad comfortable to use.
Pros
Adjustable to fit standard or Olympic size bars (1" and 2" diameter bars).
3-inch thick foam pad.
17" long.
Non slip straps secure pad in place for slip-free use.
Cons
Must use with straps, will not stay secure without them.
Takeaway
High quality comfortable barbell pad that stays put! The best foam barbell pad we found.
Iron Bull Strength Advanced Squat Pad
Advanced Squat Pad - Barbell Pad for Squats, Lunges & Hip Thrusts - Neck & Shoulder Protective Pad Support (Red)
✅ ERGONOMIC BARBELL PAD: Our squat pad has been designed for even weight distribution across the shoulders, relieving neck pressure while squatting. The Advanced Squat Pad allows you to focus on your form without pain.
✅ HIGH QUALITY: Made from high-quality, high-density, thick foam rubber for increased durability. Multiple open and close cell foam, absorbing all shocks for increased comfort and reduced injury.
✅ NO STRAPS NEEDED: Our bar pad features our Quick-Slip design for easy and fast installation on any barbell. It fits any bar without movement. Just clip the bar pad on the bar and start exercising! No need for ridiculous straps around the pad.
✅ ANTI-SLIP SURFACE: Our anti-slip matte finish to reduce risk of slippage and increase grip on the shoulders.
✅ NO PAIN, MORE GAIN: Relieve painful pressure on your neck and vertebrae while you squat allowing you to focus on your lift! No more pressure points on your hips or pubis. Simply clip the bar pad and concentrate on your workout! Perfect size to fit in your gym bag!
Review: The Iron Bull squat pad is a thick easy to use pad that works well for squats and hip thrusters up to 350 lbs.
The best feature of this squat pad is it is easy on, easy off with no straps or Velcro to secure. The neck area is carved out for comfort and less pressure on the neck.
Pros
16" long, 1.25" thick pad.
No straps or Velcro, simply slip on.
Won't slip or move while lifting.
Cons
Not for weight in excess of 350 lbs, the foam starts to break down.
Takeaway
An easy on, easy off squat barbell pad for a great price.
Dark Iron Fitness Barbell Neck Pad
Sale
Dark Iron Fitness Barbell Pad - 15-inch, Extra Thick, Padded Cushion for Squat, Hip Thrust, Weight Training and Lunge Exercises - Squat Rack Accessories
Comfort: Designed to fit a Smith machine bar and 2" Olympic size bars, this squat bar pad helps cushion the neck and shoulders when weightlifting.
Durable: Our hip thrust pad features 3/4" dense foam for support that stays in shape and doesn't flatten out easily in between sets.
Easy to Clean: Each barbell pad for hip thrust, lunge, and squat exercises is made with a synthetic leather surface that makes wiping away moisture no sweat.
Designs: Choose from one of several custom barbell squat pad styles for a refreshing twist on the average bar cushion.
Customer Satisfaction: If you have any questions or concerns about your barbell cushion, our team will be happy to work out a solution with you.
Review: The Dark Iron Fitness barbell pad is a vinyl covered pad with a handy Velcro close. The pad is 17" long, long enough for hip thrusters and squats.
The foam is less thick than most, at ¾", but the foam is very dense and won't compress or decompose under heavy weight. This barbell pad is worth every penny.
Pros
17" long with dense ¾ inch thick foam.
Top of the line foam, better quality than other barbell pads.
Several fun slogan imprints available.
Cons
Can be a tight fit around an Olympic bar.
Takeaway
The highest quality barbell pad, my choice for best barbell pad for squats.
ProFitness Barbell Pad Squat Pad- Exercise Barbell Pad for Hip Thrusts, Squats and Lunges- Most Comfortable Squat Sponge (Pink)
SQUAT PADS: tired of aching shoulders and a stiff back after performing heavy barbell squats? Our Squat Pad are designed to evenly distribute weight and easily fit most barbells, for a convenient, portable barbell pad allowing you to perform the heaviest squats in comfort!
HIGH DENSITY FOAM: forget cheap exercise pads, our Squat Bar Pads are manufactured from tough, rubberized foam, providing a cushioned squat pad surface to protect your back and shoulders, and won't flatten when used with heavy weights as with cheaper barbell squat pad designs!
EASY SLIDE DESIGN: convenient easy to use design, simply slides over any barbell for a secure, easy fit and easy removal after for the most convenient Olympic bar pad on the market!
MULTI EXERCISE: our squat rack pad uses a high grip surface for extra control over the barbell, perfect for resisting impacts and ideal for use when performing squats, lunges and thrusts for a super comfortable, easy to use barbell support pad!
PORTABLE SIZE: compact, portable size with a lightweight design, perfect for carrying in gym bags without extra weight or bulk for a convenient workout! Click the Orange Button to buy now!
Review: The ProFitness barbell pad is an impressive 18" long, so even users with wide backs can benefit while squatting and lunging.
The neck is carved out and conforms to your shape and the pad has two straps that secure it to the bar so it will not slip.
Pros
18 inches long.
Two adjustable straps fix it securely to the barbell.
Available in a bright pink/red color you won't accidentally leave it in the power rack.
Cons
May roll while doing hip thrusters if you don't use the straps.
Takeaway
An extra-long barbell pad for wide backs.
Harbinger NeoTek Foam Core Bar Pad
Review: I love this Harbinger NeoTek barbell pad. It is one of the few that completely encircles the bar. It has a removable and washable cover, also something you won't find on many other barbell pads.
The padding is only 9/16th of an inch, but it is very high-quality dense foam and will not compress. Some really like the thinner style foam because it is not bulky and stays out of the way. If this is you – this is your barbell pad.
Overall, this is one of my favorite Squat and hip thruster pads.
Pros
16" long.
Specifically designed for Olympic bars.
The cover is removable and washable.
Handy Velcro close.
Cons
Some find the foam too thin.
Takeaway
Best barbell neck pad for an Olympic barbell, completely covers the bar.
Gladiator Strength Barbell Pad
Gladiator Strength Barbell Pad– 17.5'' Extra Thick Hip Thruster Pad/Squat Bar Neck Pad for Lunges, Squats & More for 2'' Olympic & Smith Machine Bars-Bonus Straps Included
MAXIMUM COMFORT & PROTECTION: The Gladiator Strength barbell foam sponge features two straps that secure the pad in place in order to help you focus on the exercise instead of worrying about the pad slipping. It provides maximum comfort and protection for your bodybuilding, powerlifting or Crossfit workouts.
FITS ALL OLYMPIC & SMITH MACHINE BARS: This barbell pad can be effortlessly installed and removed from all 2'' standard Olympic and Smith machine bars which is particularly useful when you're alternating between exercises in the gym.
MULTI-FUNCTIONAL FOAM PADDING PROTECTION: The Gladiator Strength barbell foam pad can be comfortably used with a vast array of exercises from squats and lunges to hip thrusts and glute bridges, allowing you to work out longer, lift heavier weights and achieve faster results.
QUALITY, DURABLE & ODOR RESISTANT MATERIAL: This black barbell pad is designed with thick, high density and non-slip rubber foam, extensively tested to absorb impact and reduce neck and shoulder pain. Plus, it's a long-lasting, durable fitness accessory that will not absorb any moisture or odor.
100% RISK-FREE PURCHASE: Here, at Gladiator Strength, we truly stand behind our products. After all, we use it ourselves every day. That's why this foam squat pad comes in a unique, neat package and is accompanied by our 100% money-back guarantee.
Review: At nearly 18 inches long with 1.3" thick foam, this is one of the larger barbell pads out there. If you want max protection the Gladiator Strength barbell pad has it.
It comes with two straps to keep it secure. A small carved out area makes this ergonomic barbell pad comfortable to use for squats.
Pros
Ergonomic shape is more comfortable for your neck.
Two straps included – stays secure, will not roll.
Long – nearly 18 inches.
Cons
Must use the straps or the pad may slip.
Takeaway
A thick, protective and long barbell pad.
Sale
Review: The fabric covered CAP barbell pad fits snug to any Olympic size barbell using a Velcro close. I love that it covers the entire circumference of the bar.
It is 17" long so it has ample length for squats and hip thrusters, and the cover can easily be washed.
Pros
17" long – long enough to span the width of hips and shoulders.
Thin foam pad – not bulky like others out there.
Completely covers the circumference of the bar.
Cons
Stiffer pad than others out there.
Takeaway
A thinner, full coverage barbell pad.
RIMSports Fitness Squat Bar Barbell Pad
Review: The RIMSports squat bar pad is a good choice for those who want to throw the pad on and get to work. The Velcro close makes it very easy to get on and off.
The material is sweat resistant and easy to clean too, which means it won't stink up your gym bag.
Pros
Easy on, easy off Velcro close.
Wipe-able, washable cover.
Made from shock absorbing foam.
Cons
The barbell pad can slip if the Velcro is not secured tightly.
Takeaway
The easy to get on, easy to get off, easy to clean barbell pad.
Exous Bodygear Barbell Pad
EXOUS BODYGEAR Barbell Pad Squat Bar Pad Reduces Shoulder and Neck Discomfort Enjoy Pain Free Hip Thrusters Increase Your Squat Weight - High Density Comfortable Foam Cushion
ENJOY PAIN-FREE WORKOUTS AGAIN - Don't let workout moves like hip thruster squats feel painful. By adding our barbell neck pad you can eliminate the shredded skin and bruises around the shoulder area. The hip thrust pad will give you maximum protection when powering up doing this exercise in complete confidence and safety
ANTI SLIP BAR CUSHION - 2 Free fasteners wrap around the squat neck pad to secure it in place for safety. When ever you use the hip thruster pad just make sure the pad on the barbell is secured with the fasteners and you are good to go on every exercise!
NON CRACK FOAM NECK CUTAWAY DESIGN - This foam squat bar pad is 17.5" x 3.9" and will fit 1 inch and 2" bars easily. The barbell padding is a meaty 1.3" thick for maximum cushion for barbell pressure around the body for comfy long lasting use please note this is not made to fit EZ/wavy bars.
UNBEATABLE SERVICE - We know it's our customers who keep our business running, and that's why we offer EXCEPTIONAL CUSTOMER SERVICE to anyone who purchases from us. Enjoy quick responses, comprehensive advice, and a team of professionals who are only happy when you are
TOTAL SATISFACTION GUARANTEED - As there are 3 pieces in this package - 1 barbell foam pad and 2 fasteners if for for any reaon the item is incomplete please contact us on our support email located in the packaging for a fast resolution
Review: The Exous Bodygear barbell pad is a thick foam pad that will protect your neck and hip bones as you squat and thrust.
The pad is coated so you can easily wipe away sweat, and the foam is really dense, so it will not break down or flatten under heavy weight.
Pros
2 Velcro straps to secure barbell pad to bar.
Extra high density firm foam pad for heavy weight.
5 inches long, wide enough to cover your back.
Cons
Will tend to pop off if the straps are not used.
Takeaway
A great barbell pad for heavy lifters
Bear Strength & Conditioning Squat Pad
BEAR STRENGTH & CONDITIONING Barbell Squat Pad - Red
Barbell neck pad is for every gender and femininity feature of this product makes it unique. Our Barbell Squat Pad reduces discomfort to allow you to workout longer, and with more weight- increasing your gains!
Ergonomic design relieves pain and pressure on your neck, shoulders or hips during exercises like Squats, Lunges and Hip Thrusts
Thick, high density, non-slip rubber-foam squat sponge absorbs impact and reduces pains! Easily applied to any Olympic-style barbell, and even easier to remove when you want to.
Quickly install or remove the Barbell pad in the blink of an eye, but remains securely fastened during lifts. Versatile 18"x3.5" pad can be applied to all olympic sized barbells
squat barbell pad helps in weight distribution across the body, relieve pain that occurred in neck while squatting. The quality of this pad is that it helps you do exercise without pain.
Review: The Bear Strength barbell pad offers extra coverage, so it works well for hip thrusters as well as squats, calf raises, shrugs and lunges.
It is a generous 18 inches long and 1.25 inches thick so it will protect hip bones, neck, and spine from the unforgiving metal of the barbell.
Pros
18 inches wide.
25 inch thick dense foam for max protection from the bar.
Ergonomic design, carved area gently contours and conforms to your neck.
Cons
Takeaway
Best barbell pad for women
York Heavy Duty Barbell Pad
Review: This high quality York barbell pad is designed for Olympic bars, has thick dense foam and a fabric like cover that is easy to wash.
The pad closes with a Velcro-like closure and completely covers the bar.
Pros
Washable cover.
Dense, high quality closed cell foam.
Made for Olympic bars.
No slip interior.
Cons
Takeaway
The best barbell pad for hip thrusts thanks to dense non-compression foam.
Isn't it time you got your OWN barbell pad?
Stop using the flattened lifeless worn-out squat pad gym loaner!
Pick up one of the best barbell pads and be a happy camper or lifter.
Want more gear reviews and exclusive content sent directly to your inbox? Sign up for the newsletter and never miss any of our gear reviews!