TOP 11 Best Barbell Pads for Squats and Hip Thrusts Reviewed 2021
Are squats hurting your neck? Is the bar pressing on your hip bones killing your hip thrusters? Is the barbell pad at your gym toast?
Pick up a simple Barbell pad. Problem solved!
Fitness experts may advise you build up your back muscles so the bar does not hurt, but before you walk, you must first learn to crawl, which is where barbell pads come in.
As for hip thrusters…
There is no muscle you can build up to pad your hip bone!
Besides that, the lower your body fat goes, the more prominent the hip bones are, which makes barbell pads even more necessary.
Check out my quick guide to selecting the best barbell pad and my review of 11 of the best barbell pads out there today.
Selecting the Best Barbell Squat Pad for Your Home or Garage Gym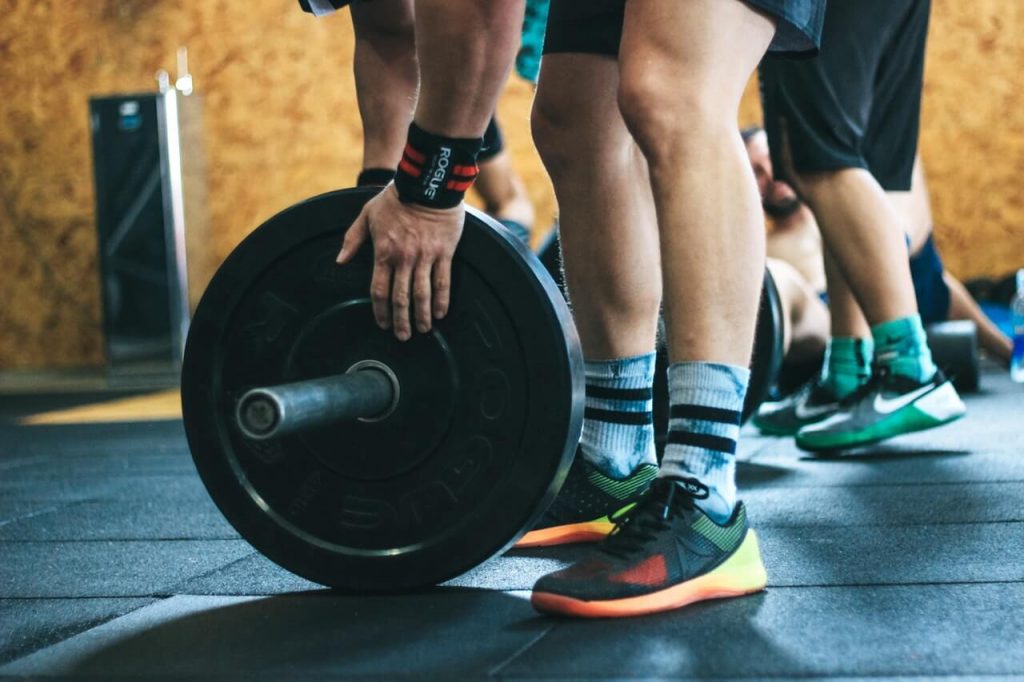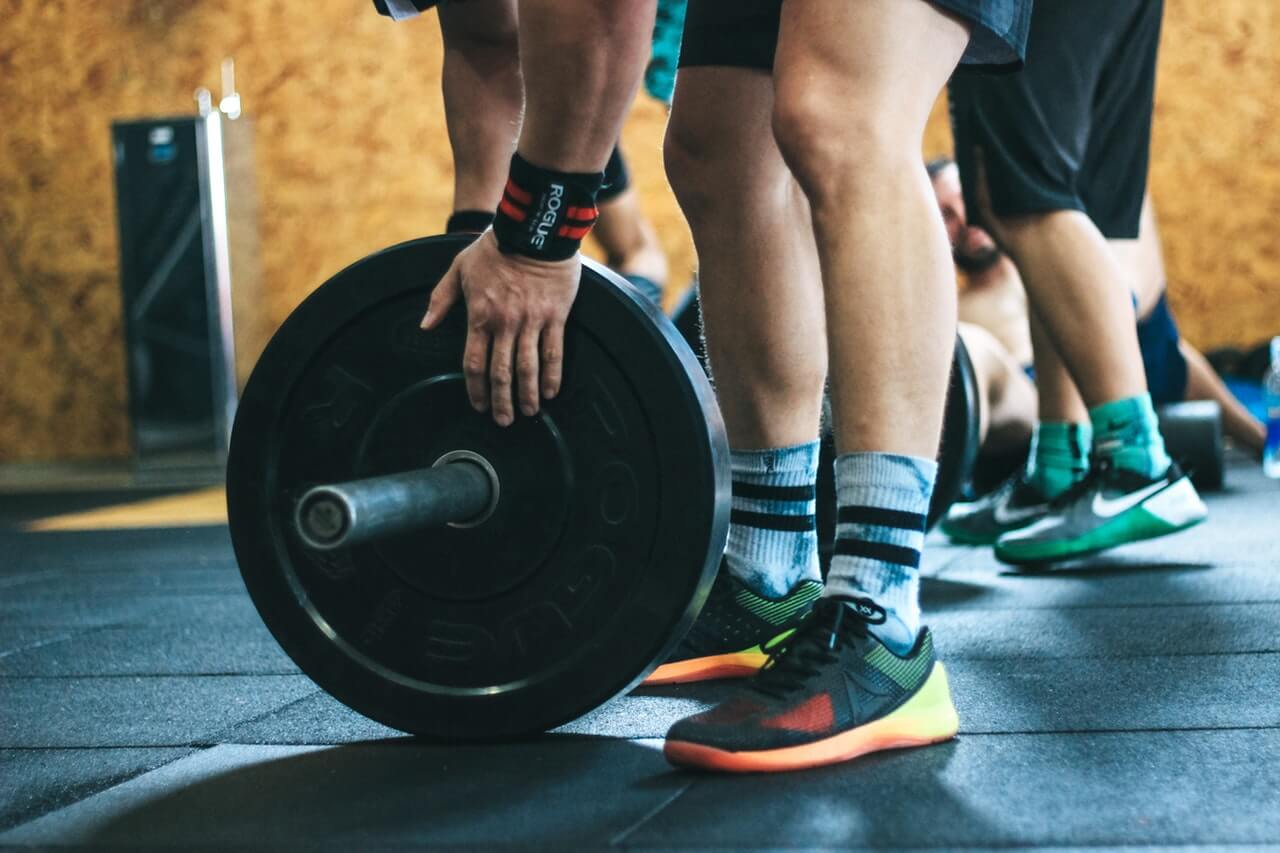 A barbell pad is a barbell pad is a barbell pad.
Or is it?
I will keep it real, there is not a huge amount of variation out there when it comes to squat sponges, but there are a few things to consider before you pick one up.
Strapless or No?
There are three ways barbell pads stay secure on the bar.
About half of the barbell pads out there have straps that secure the pad to the bar. The benefit of these pads is that they keep the bar secure so it won't spin under heavy weight.
The downfall of these straps is that they are a PITA to take on and off. They can hinder your flow if you know what I am sayin'.
Other pads out there simply pop on and off, which is both their best and worst feature.
They pop on, that makes them easy and fast to get on and off. But they also may pop off at an inopportune time.
The third type of pad has a Velcro flap that runs the length of the pad. Sounds great, right?
They are pretty sweet, but eventually, after a lot of use, the foam compresses or stretches leaving this barbell pad saggy and unable to do its job.
To be honest, the Velcro flap style is my favorite, even if it does need to be replaced occasionally.
Nothing lasts forever, right?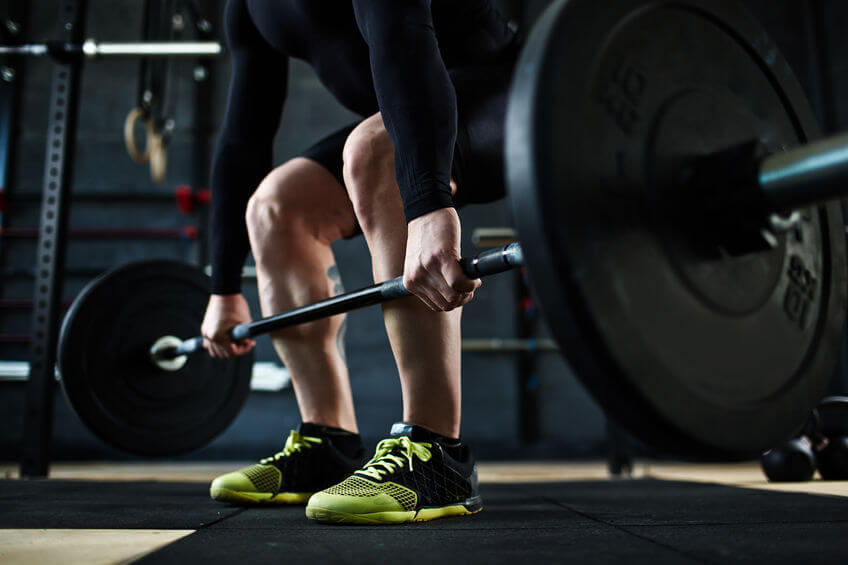 Full Coverage
There are some barbell covers out there that do not completely encircle the bar, and this type may slip in such a way that the bar and the opening line up, leaving you unprotected.
The manufacturers of this style pad say that the anti-slip material inside should prevent this from happening, but how can they be sure of the angle you will rest the bar on your back or hips?
That's why I like the barbell pads that completely cover the bar, like the Dark Iron Fitness barbell pad, which happens to be my top choice for just this reason.
Washable?
OK, you are lifting and thrusting and whatnot. That means you are probably sweating.
And…
Since the pad is in direct contact with your back it will get sweaty.
You want a barbell pad that can at least be wiped down. A removable washable cover is even better. The Harbinger pad has a removable, washable cover.
Ergonomics
This is a matter of preference and what you like or what works for you best. Some barbell pads have really thick padding.
Some have thinner low profile padding. One person may like the thick padding and another may find it too bulky, or it gets in the way or hurts their shoulders.
Also, some pads have a curved cutout at the neck area to make them more comfortable. Again, some like this, others not so much.
You just have to decide what is right for you.
TOP 11 Best Barbell Pad Reviews 2021
Review: The Fit Viva barbell pad is a good tool to alleviate neck pain from heavy squats and is also great for hip thrusters too.
The pad is thick and does not compress too much, so you always stay protected. The pad comes with two straps that keep it secure and prevent it from slipping or rolling on the bar.
The 17" length is just right, and the ergonomic neck cutout makes the pad comfortable to use.
Pros
Adjustable to fit standard or Olympic size bars (1" and 2" diameter bars).
3-inch thick foam pad.
17" long.
Non slip straps secure pad in place for slip-free use.
Cons
Must use with straps, will not stay secure without them.
Takeaway
High quality comfortable barbell pad that stays put! The best foam barbell pad we found.
Iron Bull Strength Advanced Squat Pad
Review: The Iron Bull squat pad is a thick easy to use pad that works well for squats and hip thrusters up to 350 lbs.
The best feature of this squat pad is it is easy on, easy off with no straps or Velcro to secure. The neck area is carved out for comfort and less pressure on the neck.
Pros
16" long, 1.25" thick pad.
No straps or Velcro, simply slip on.
Won't slip or move while lifting.
Cons
Not for weight in excess of 350 lbs, the foam starts to break down.
Takeaway
An easy on, easy off squat barbell pad for a great price.
Dark Iron Fitness Barbell Neck Pad
Review: The Dark Iron Fitness barbell pad is a vinyl covered pad with a handy Velcro close. The pad is 17" long, long enough for hip thrusters and squats.
The foam is less thick than most, at ¾", but the foam is very dense and won't compress or decompose under heavy weight. This barbell pad is worth every penny.
Pros
17" long with dense ¾ inch thick foam.
Top of the line foam, better quality than other barbell pads.
Several fun slogan imprints available.
Cons
Can be a tight fit around an Olympic bar.
Takeaway
The highest quality barbell pad, my choice for best barbell pad for squats.
Review: The ProFitness barbell pad is an impressive 18" long, so even users with wide backs can benefit while squatting and lunging.
The neck is carved out and conforms to your shape and the pad has two straps that secure it to the bar so it will not slip.
Pros
18 inches long.
Two adjustable straps fix it securely to the barbell.
Available in a bright pink/red color you won't accidentally leave it in the power rack.
Cons
May roll while doing hip thrusters if you don't use the straps.
Takeaway
An extra-long barbell pad for wide backs.
Harbinger NeoTek Foam Core Bar Pad
Review: I love this Harbinger NeoTek barbell pad. It is one of the few that completely encircles the bar. It has a removable and washable cover, also something you won't find on many other barbell pads.
The padding is only 9/16th of an inch, but it is very high-quality dense foam and will not compress. Some really like the thinner style foam because it is not bulky and stays out of the way. If this is you – this is your barbell pad.
Overall, this is one of my favorite Squat and hip thruster pads.
Pros
16" long.
Specifically designed for Olympic bars.
The cover is removable and washable.
Handy Velcro close.
Cons
Some find the foam too thin.
Takeaway
Best barbell neck pad for an Olympic barbell, completely covers the bar.
Gladiator Strength Barbell Pad
Review: At nearly 18 inches long with 1.3" thick foam, this is one of the larger barbell pads out there. If you want max protection the Gladiator Strength barbell pad has it.
It comes with two straps to keep it secure. A small carved out area makes this ergonomic barbell pad comfortable to use for squats.
Pros
Ergonomic shape is more comfortable for your neck.
Two straps included – stays secure, will not roll.
Long – nearly 18 inches.
Cons
Must use the straps or the pad may slip.
Takeaway
A thick, protective and long barbell pad.
Review: The fabric covered CAP barbell pad fits snug to any Olympic size barbell using a Velcro close. I love that it covers the entire circumference of the bar.
It is 17" long so it has ample length for squats and hip thrusters, and the cover can easily be washed.
Pros
17" long – long enough to span the width of hips and shoulders.
Thin foam pad – not bulky like others out there.
Completely covers the circumference of the bar.
Cons
Stiffer pad than others out there.
Takeaway
A thinner, full coverage barbell pad.
RIMSports Fitness Squat Bar Barbell Pad
Review: The RIMSports squat bar pad is a good choice for those who want to throw the pad on and get to work. The Velcro close makes it very easy to get on and off.
The material is sweat resistant and easy to clean too, which means it won't stink up your gym bag.
Pros
Easy on, easy off Velcro close.
Wipe-able, washable cover.
Made from shock absorbing foam.
Cons
The barbell pad can slip if the Velcro is not secured tightly.
Takeaway
The easy to get on, easy to get off, easy to clean barbell pad.
Exous Bodygear Barbell Pad
Review: The Exous Bodygear barbell pad is a thick foam pad that will protect your neck and hip bones as you squat and thrust.
The pad is coated so you can easily wipe away sweat, and the foam is really dense, so it will not break down or flatten under heavy weight.
Pros
2 Velcro straps to secure barbell pad to bar.
Extra high density firm foam pad for heavy weight.
5 inches long, wide enough to cover your back.
Cons
Will tend to pop off if the straps are not used.
Takeaway
A great barbell pad for heavy lifters
Bear Strength & Conditioning Squat Pad
Review: The Bear Strength barbell pad offers extra coverage, so it works well for hip thrusters as well as squats, calf raises, shrugs and lunges.
It is a generous 18 inches long and 1.25 inches thick so it will protect hip bones, neck, and spine from the unforgiving metal of the barbell.
Pros
18 inches wide.
25 inch thick dense foam for max protection from the bar.
Ergonomic design, carved area gently contours and conforms to your neck.
Cons
Takeaway
Best barbell pad for women
York Heavy Duty Barbell Pad
Review: This high quality York barbell pad is designed for Olympic bars, has thick dense foam and a fabric like cover that is easy to wash.
The pad closes with a Velcro-like closure and completely covers the bar.
Pros
Washable cover.
Dense, high quality closed cell foam.
Made for Olympic bars.
No slip interior.
Cons
Takeaway
The best barbell pad for hip thrusts thanks to dense non-compression foam.
Isn't it time you got your OWN barbell pad?
Stop using the flattened lifeless worn-out squat pad gym loaner!
Pick up one of the best barbell pads and be a happy camper or lifter.
Want more gear reviews and exclusive content sent directly to your inbox? Sign up for the newsletter and never miss any of our gear reviews!

Latest posts by Michael DuBoff
(see all)