TOP 13 Best Creatine Supplements Reviewed 2022 (A Buyer's Guide)
With so many options out there, it's hard to decide which creatine to get.
I feel your pain!
I have been looking for a decent creatine supplement that works, and is not expensive.
After doing a ton of research if finally made my decision.
Along the way, I came up with this list of the 13 best creatine supplements I could find and reviewed them so you can benefit from my research.
Here are those reviews, a creatine buying guide, a synopsis of the creatine I chose and why I chose it, and a creatine FAQ section that I hope will answer all your questions about this amazing supplement.
TOP 13 Best Creatine Supplements 2022
Buying Guide to the Best Creatine Supplements
What factors should you keep in mind before buying? What are the qualities of a great creatine supplement?
Keep reading to find out!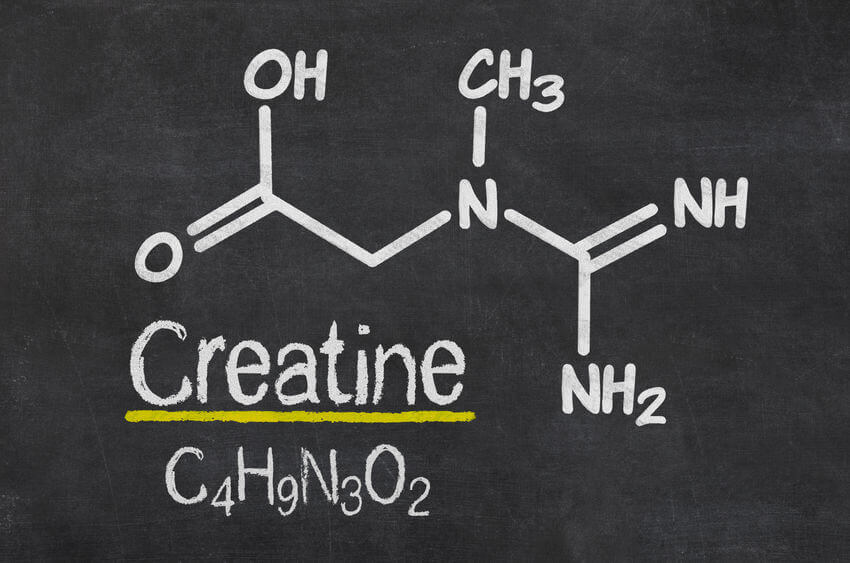 Factor 1: Is the Creatine Easy to Mix?
Let me be real with you.
Some creatine supplements mix up and dissolve about as well as sand, and have a similar texture when you try and drink them down.
Look for micronized creatine.
Micronized creatine like Optimum Nutrition Micronized Creatine Monohydrate Powder.
Are processed into a very fine powder that dissolves better and is easier to drink.
Factor 2: What Form of Creatine is it?
There are over 10 different types of creatine, all with their own reported benefits.
However…
The MOST STUDIED and PROVEN form of creatine in Creatine Monohydrate.
For other forms of creatine, it can be hard to find science or hard evidence to back them up.
When in doubt, it's best to go with creatine monohydrate, since it has been proven to increase lean muscle and strength.
If you want more info on the different types of creatine, check out Chapter 8 of the Ultimate Creatine Guide.
Factor 3: What is the Price per Serving?
Price per serving varies a lot between different brands and formulations of creatine supplements. While you probably don't want the cheapest creatine you can find, because it is likely not micronized, you do what to take a look at:
If you use these factors to compare, you can get a good idea if the creatine you are considering is a good deal or not.
Factor 4: What does Creatine Taste like?
Pure, micronized creatine monohydrate should be nearly tasteless, so it can be mixed with water or any drink and not be too noticeable.
Other forms of creatine, like Creatine HCL, or Creapure, may have a slightly bitter flavor.
What most people object to when drinking creatine is the texture. Creatine that is not processed into a fine powder, or micronized, has a gritty texture.
If you do not like the taste or texture of creatine, try the pill form like these MET-Rx Creatine 4200 so you can avoid the taste and texture altogether.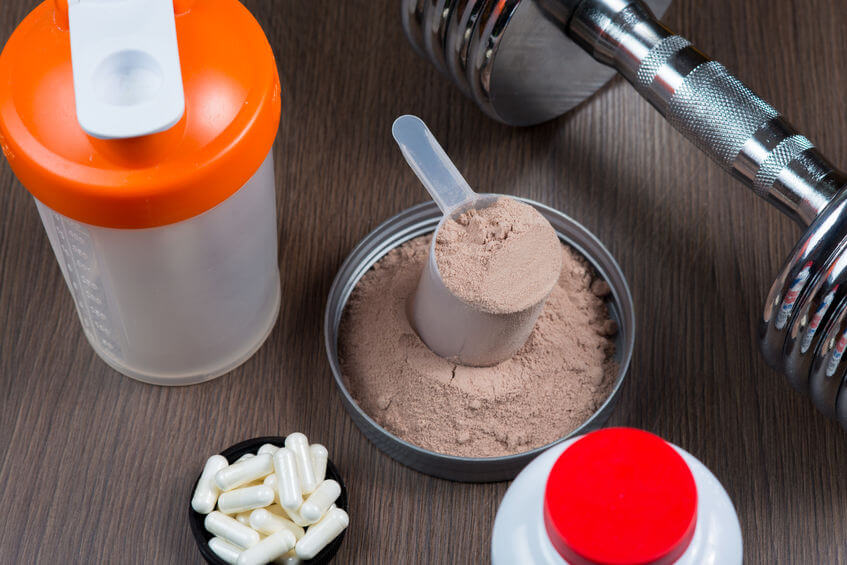 The VERDICT: What Creatine Supplement did I Choose After All that Research?
After studying creatine, and the best creatine supplements, I believe in my heart of hearts that plain old creatine monohydrate is all we need.
All the other forms of creatine may work, but they are more expensive, and there is only so much creatine our bodies can absorb at once, and creatine monohydrate will give our bodies all the creatine it can take up.
I chose the BulkSupplements Creatine Monohydrate because it has the best price per serving and it is micronized so it mixes really well,
It's simple, and it's effective.
Creatine Supplement FAQs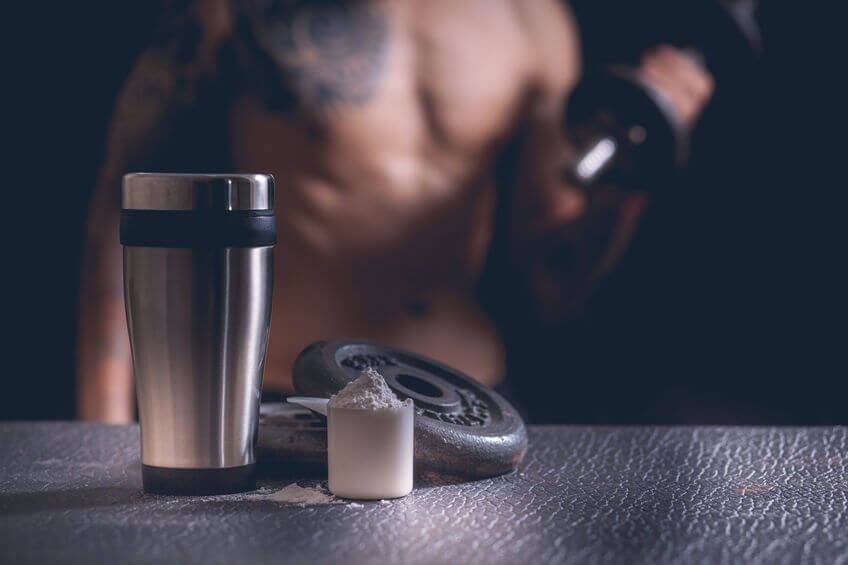 Are Creatine Capsules Better than Powder?
Both capsules and powder forms of creatine have their benefits and drawbacks.
Benefits of Creatine Pills
Drawbacks of Creatine Pills
Benefits of Creatine Powder
Drawbacks of Creatine Powder
Are Creatine Supplements Safe?
Yes!
Creatine is one of the safest, most effective, and most well-studied supplements on the market.
But don't take my word for it!
Examine.com has an extensive write-up on this fabulous supplement that covers the effects, studies and safely profile.
What do Creatine Supplements do?
Creatine supplements have been shown to:
Creatine has also been shown to help with depression and alleviate the effects of sleep deprivation.
If you want to learn more about creatine, check out this in-depth guide to creatine here.
Does Creatine Make You Gain Weight?
Creatine causes your muscles to take on a little water. It causes most people to gain around 5 lbs during the loading phase, if taken consistently.
Gains after 5 lbs are likely from muscle if your diet is good.
Any weight gain is likely from water retention, lean muscle gains, or both. Creatine is not known for packing on fat and has not been shown to alter fat mass significantly.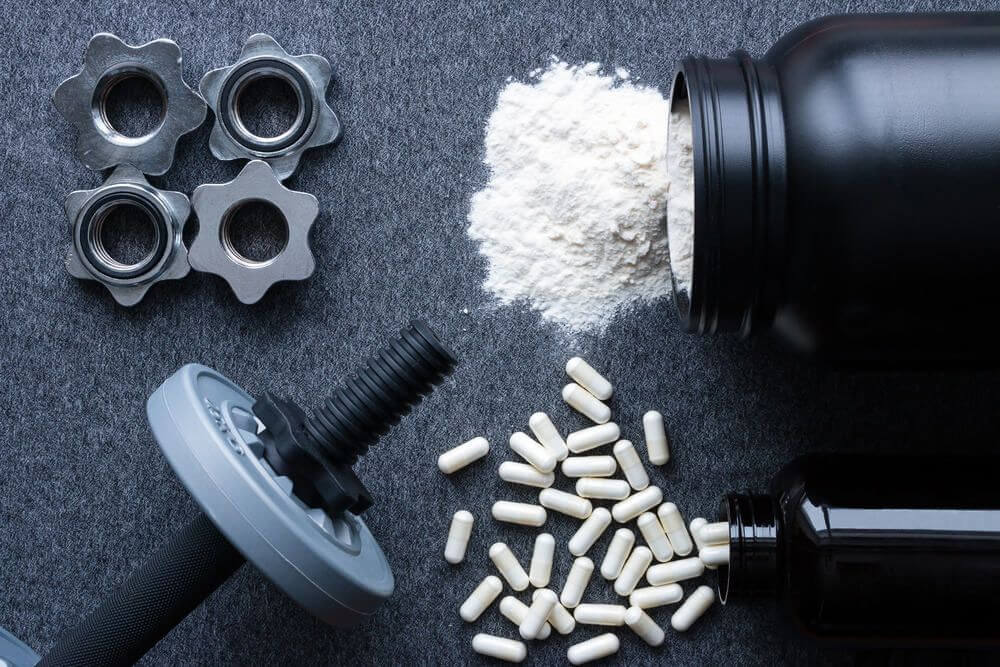 What's the difference between Creatine and Whey Protein?
Creatine and Whey protein are two different things altogether.
They are sometimes found in the same drink mix, and they both help you gain muscle, so the confusion is understandable.
What is Creatine?
Creatine is a tri-peptide that helps your body specifically to recycle ATP which creates energy, spurs muscle growth and increases power.
What is Whey Protein?
Whey protein is a protein from cow's milk. Whey protein contains the building blocks of muscle, but does not have the direct action that creatine does of creating energy and initiating muscle repair and growth.
If you are looking for a high-quality protein, I have a list of the best protein powder brands here.
What's Better, Whey Protein or Creatine?
Both whey protein and creatine are found in the foods you eat, but it is much easier to get sufficient protein than it is to get optimal amounts of creatine, which is why I recommend creatine if you can only take one or the other.
If you want more details I wrote this write-up comparing whey protein vs creatine. Check it out!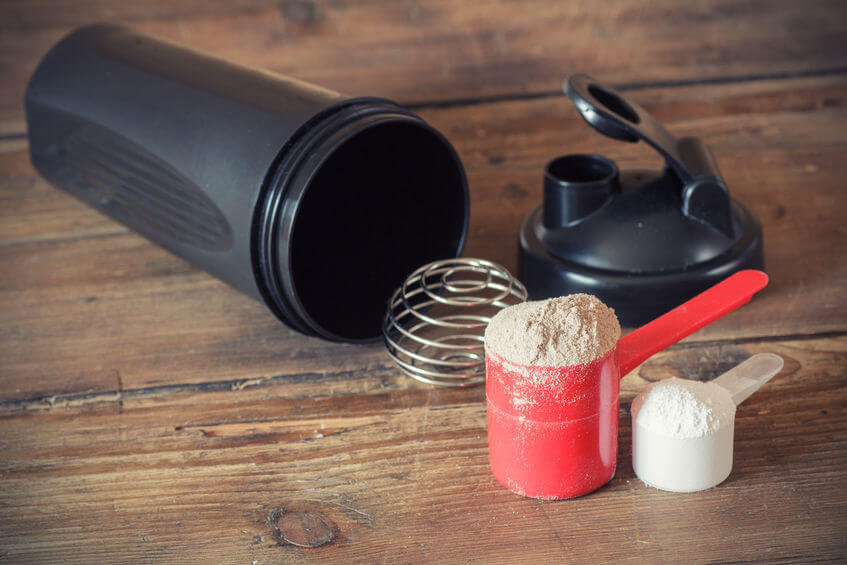 Why should I take Creatine Supplements?
I recommend every athlete take creatine.
Why?
Because most athletes use more creatine in their daily routine than they consume from food or their bodies make, unless they are eating several steaks a day.
If you are using a lot of creatine through heavy training, but not replacing that creatine through food or supplements, you can see you will run into problems.
Plus, having a surplus of creatine is what promotes muscle growth and additional power.
If you want to read more about how all this works, I wrote about it in the complete creatine guide here.
Why do I Need to Drink a lot of Water with Creatine?
It is super important to drink plenty of water with your creatine supplement.
Why?
Let's start by going over how creatine works.
Creatine draws water into the muscle. This facilitates growth of muscle fiber and slows down muscle breakdown.
If you take creatine without enough water, creatine will take water from your body to use for its purposes.
This is why taking too much creatine, or taking creatine without enough water can cause your stomach to hurt.
Should I use a Pre-workout that has Creatine?
After doing some research and giving this some thought, I say no. Take a separate creatine supplement and drink your pre-workout before your workout and the creatine supplement after your workout.
Look for a pre-workout with no added creatine.
Why?
Most pre-workouts that contain creatine do not include enough creatine, so you will have to drink more pre-workout, or supplement creatine anyways to get enough.
Plus…
Studies show creatine is better to take after you work out because has a more favorable effect on body composition when taken after you work out (Source).
When should I take Creatine?
Studies show, creatine is best taken right after you work out.
This study showed that athletes who took creatine right after their workout had superior gains, compared to the group who took creatine before the workout.
Summary
Now that you have seen the best creatine supplements I could find, you should have a good idea about what will work for you.
Don't wait to start making those gains you have been working towards. Pick up some creatine and don't let all that effort you are putting in at the gym go to waste, get the most out of it!
If you like gym gear and supplement reviews like this, sign up for the Garage Gym Power newsletter and we will always keep you informed when new reviews and news come out.