Best Curl Bars: Beginners Guide with Workouts and Reviews 2021
Looking for the perfect curl bar or just want to know what the difference is between all the styles available?
You have come to the right place.
We will define 7 styles of curl bar, offer both workout ideas and specific exercises that can be done using the curl bar, and finally, wrap things up with a review of 7 curl bars.
So let's get started.
Types of Bars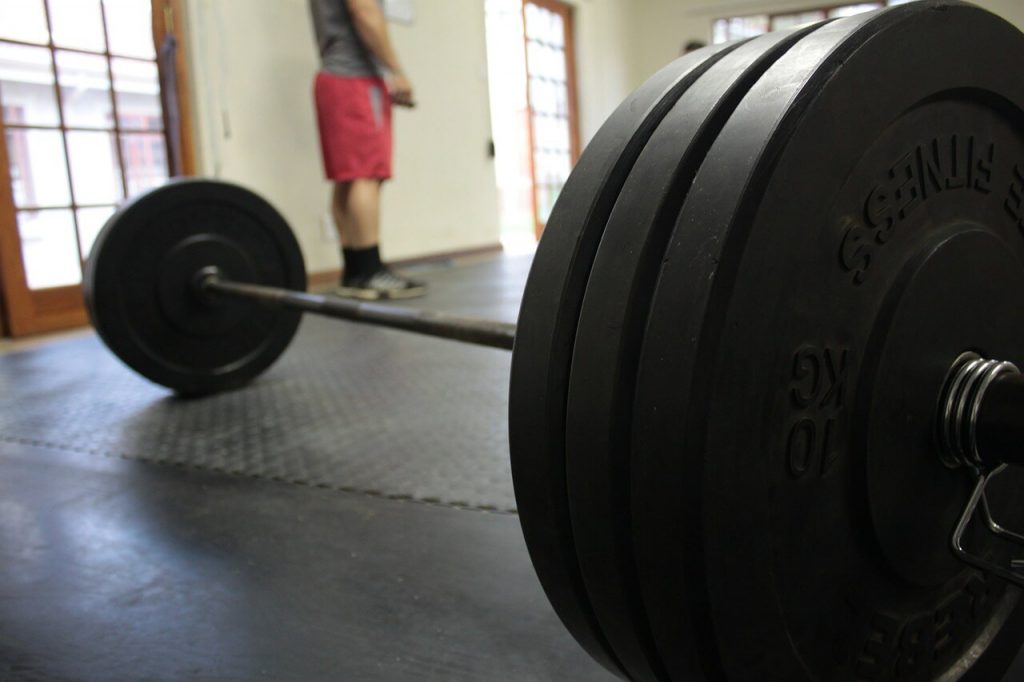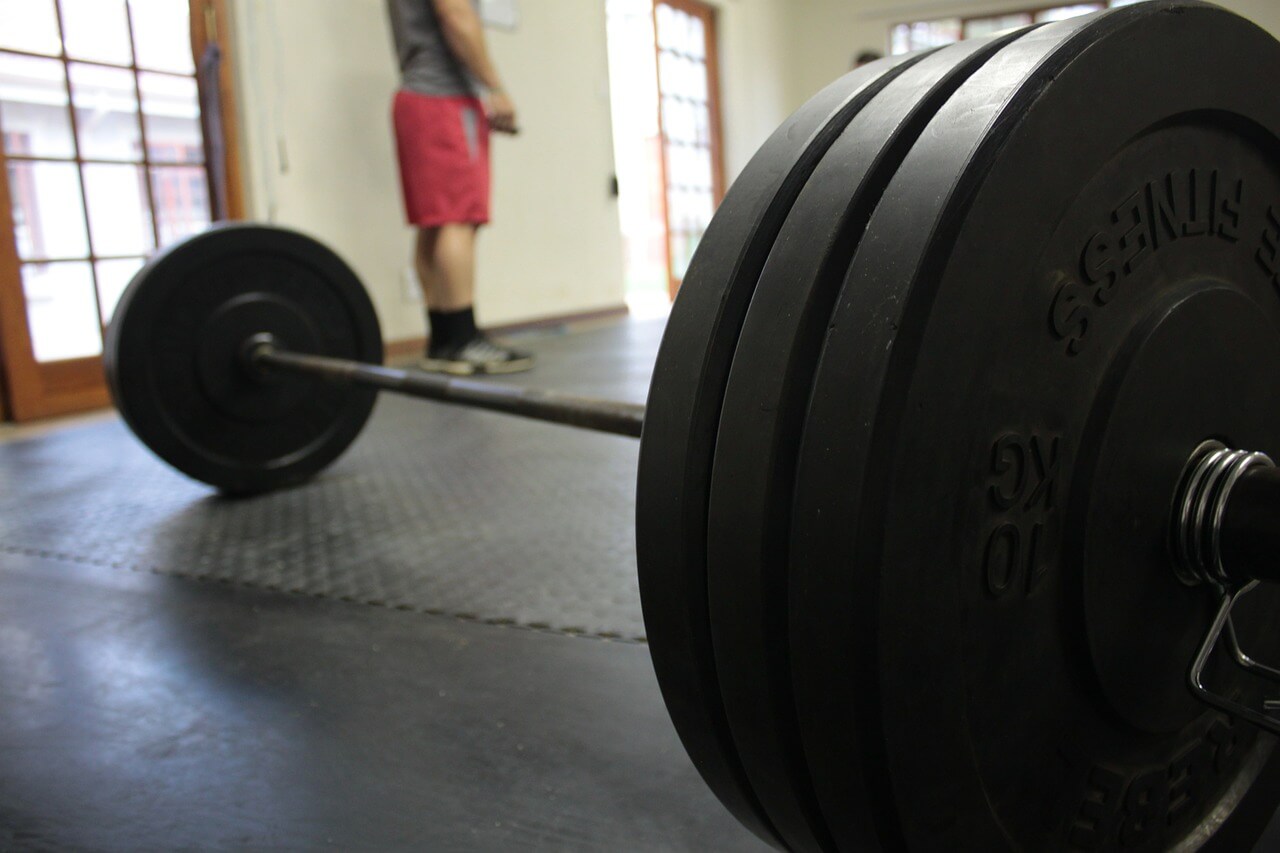 Standard 1" bar
These 1" diameter bars are suited for the home gym, and not often found in commercial gyms. These bars do not hold a ton of weight, and are not designed for heavy lifters/power lifters etc.
That being said, they are good for home use, for the everyday athlete who is NOT trying to lift more than 250lbs.
Primary features:
1" grip Diameter
Low price, if the barbell is under 50 dollars, it is probably a standard 1" bar.
250- 300lb weigh MAX
Between 5 and 6 feet long
About 20 lbs unloaded, give or take
Olympic bar
This is the most common barbell found in commercial gyms. They have industry standard weight, length and diameter, and are designed to slide weight plates on and off.
Primary Features of the standard men's oly bar:
7.2 foot length (2.2 meters)
2" grip diameter Technically 49-50 mm outer, 28-29 mm inner
20 KILOS of about 44 lb weigh for barbell alone (unloaded)
4.3 foot grip or inner part of the bar
Ball bearings, for spin
Knurling or grip marks 36" apart
Note on Power Lifting Barbells: These are similar to Oly bars, but are more inflexible and have knurling (grip marks) that are 32 inches apart.
One giveaway that will tip you off is the bushings. Because power lifting barbells do not need to spin as freely as Oly bars, they tend to be made with bushings because bushings are cheaper than the bearings sometimes found in Oly bars.
Swiss bar
Ok, if you read Swiss bar and think of Swiss cheese, you may find it amusing to learn that the Swiss barbell is also full of holes.
Ok, not exactly, but its close. This barbell has up to 8 various angle grip handles bars that make many holes or spaces in the grip for your hand. The bar can be used for bench presses, rows and curls.
Primary features
Uses standard Olympic Weights
8 grips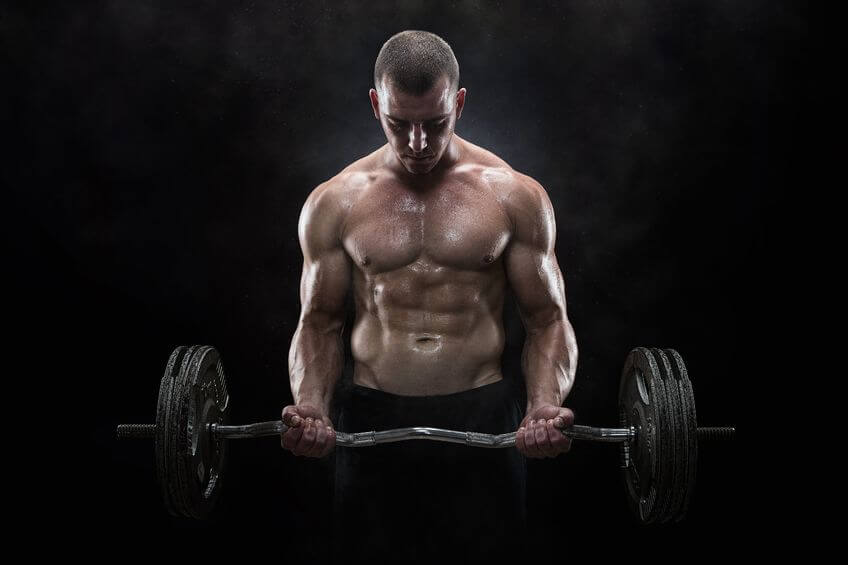 Easy Curl bar
The EZ Curl bar, as the name implies, is for bicep curls. It has two angled grips in an "M" of zig zag shape.
Primary features:
"M" or Zig Zag shaped grips
Cambered Bar
The Cambered bar is a specialty bar that can be used by folks that have shoulder issues. The center piece of the bar sits at shoulder level, and the weight hangs down.
Essentially the lifter can grab the bar without putting their arms above their head.
Another use for this bar canters around the fact that the weights are able to swing slightly when lifting this bar. The swinging motion works core and deep stabilizing muscles automatically as you lift.
These bars also promote lower squats because they cut down on upper body dysfunction that occurs with a standard Oly bar squat.
Yoke Bar- Safety squat bar-SSB
This bar moves you forward and works well for those with shoulder injuries because you hold the bars that sit to either side of your neck, on the yoke, placing your arms in front of you.
This bar is not only for those with shoulder injuries. This bar carries weight differently than traditional Oly bar.
The Yoke Safety squat bar practically forces the lifter to assume an upright torso position. It works the back and core muscles in a different way, and is great to add to the mix, for overall conditioning.
Best Curl Bar Workouts
High Intensity Muscle Building Workout
This is an intense full body workout that uses the curl bar. It is four rounds of 7 exercises. The best part about the workout is each exercise is done to failure, so no counting or timing are needed.
Full Body Curl Bar Workout
This full body workout is done using the curl bar cycles through 11 exercises that will whip you into shape.
There is no speaking in the video, so you can mute the volume and put on your own favorites and bust out this routine no problem.
Best Curl Bar Exercises
How to Do a French Press using a Curl bar
The trainer gives a good example of the French press, done with an EZ curl bar. This is a triceps workout and the trainer makes a good point, triceps take up 2/3 of the space I the area where the triceps and biceps are, so they should not be ignored if you want gains.
How to Do a Reverse Curl
This is a forearm exercise, with palms facing the floor. The trainer explains the move in clear detail emphasizing how important it is to perform the move in a slow and controlled manner.
Phil Heath's EZ Bar Bicep Curl
Phil Heath, 2 time Mr. Olympia, demonstrates the Bicep curl with perfect form. He explains that you should not swing your body and should keep your back straight during this exercise.
TOP 7 Best Curl Bar Reviews 2021
Top Standard Home Gym 1" Barbell
CAP Barbell Standard 1
Review: This standard 1" CAP barbell is suitable for home use and accommodates standard, 1" plates. It is perfect for the home gym for those who plan to lift less than 250 lbs.
PROS
Solid metal bar
Threaded, to attach collars that hold the weight
72" (6 feet long)
Uses standard (not Olympic) weights. 1" diameter
CONS
The collars do not always stay tightened
FINAL THOUGHT
A good quality standard barbell for home gym use.
Best Olympic Bar at a Budget Price
XMark Fitness LUMBERJACK 7' Olympic Bar
Review: This Olympic spec Lifting barbell is a great value.
PROS
Manganese phosphate black center, one of the most corrosion resistant available
"aggressive" Knurling grip pattern
Made with real brass bushings
Smooth chrome sleeves, with snap rings
700 lb weight limit
CONS
Collar does not spin too freely
FINAL THOUGHT
Excellent Oly bar for deadlifts and squats with significant grip. One of the best Olympic Curl bars for the price.
Best Olympic bar for CrossFit
CFF - Men's WOD Bar Olymic Bar
Review: This CFF Oly bar is designed specifically for CrossFit because the brass bushing gives it decent spin. The bar is made in the USA and holds a max of 1200 lbs.
PROS
1200 lb capacity
Black Oxide finish
3 mm grip, just slightly smaller than average, with medium Knurl
Good whip action
Brass Bushings
CONS
FINAL THOUGHT
A high quality Oly bar for CrossFit and lifting.
Best ez curl bar
XMark Fitness 28mm Olympic EZ Curl Bar
Review: This XMark EZ cur bar is a favorite among weight lifters because it has a supper grippy Manganese Phosphate finish, and high quality brass bushings for decent spin.
PROS
Brass bushings
Manganese Phosphate finish, for grip and anti corrosion
28 mm grip diameter
22 lbs unloaded
400 lb max capacity
CONS
Some users mention the Manganese Phosphate wears off a bit.
FINAL THOUGHT
A high quality EZ curl bar, identical in grade to one found in a commercial gym, where it would, in fact, be right at home. One of the best ez curl bars we could find.
Best Swiss Bar
Gronk Fitness Swiss Bar
Review: This is a long, 7 foot, professional grade Swiss bar with 8 grip points.
PROS
Two sets of angled grips
Real welds, sturdy bar
84" wide and 56 lbs unloaded. This is a bar for serious lifters.
Max weight capacity is 1000 lbs
15" collar length, stationary collars, no spinning, no bushings nor bearings
CONS
It is heavier, unloaded, than an Oly barbell, some folks noted that. It is about 56 lbs unloaded
FINAL THOUGHT
One of the best Swiss Bars money can buy, suitable for home and pro use.
Top Cambered Bar
Ader black Cambered bar
Review: This Ader Safety Squat bar weighs 47\5, 7 feet long lbs and is a STIFF bar with little, if any whip.
PROS
4" deep by 24" wide cambered area
600 lbs weigh capacity
Alleviates pressure on shoulder and wrist during squats
Knurled grip, black finish wit chrome sleeves
CONS
FINAL THOUGHT
Solid Oly quality Cambered Bar by a well known manufacturer.
Best Yoke Bar
Xtreme Monkey Olympic Safety Squat Bar
Review: If you are looking to take your squat to the next level, this safety squat bar is just what the Dr. Ordered. It can hold 1000 lbs and is a comfortable, secure alternative to a standard Oly bar.
PROS
1000 lb capacity
Encourages an upright torso position
Fits standard weight racks
88" total length, with a 50" wide camber
Bar weighs 55 lbs, unloaded
CONS
The pads could be better and don't stay in place
FINAL THOUGHT
Good value, with an accessible price for a specialty bar.
That wraps up the reviews. Leave us a not in the comments and tell us what you think is the best curl bar for bicep curls.

Latest posts by Michael DuBoff
(see all)