TOP 15 Best Knee Sleeves: Lift More, Recover Faster & Outperform in 2023
Knee sleeves are great for:
With all these benefits it's no wonder you are looking for a pair of the best knee sleeves.
You are in luck!
I have been digging around, doing some research on knee sleeve and I created this list of the 15 best knee sleeves for each sport or purpose.
Plus…
I included a quick buying guide to knee sleeves so you know what features to look out for before you buy, and an FAQ section that answers all your questions.
Let's get down to business!
TOP 15 Best Knee Sleeves of 2023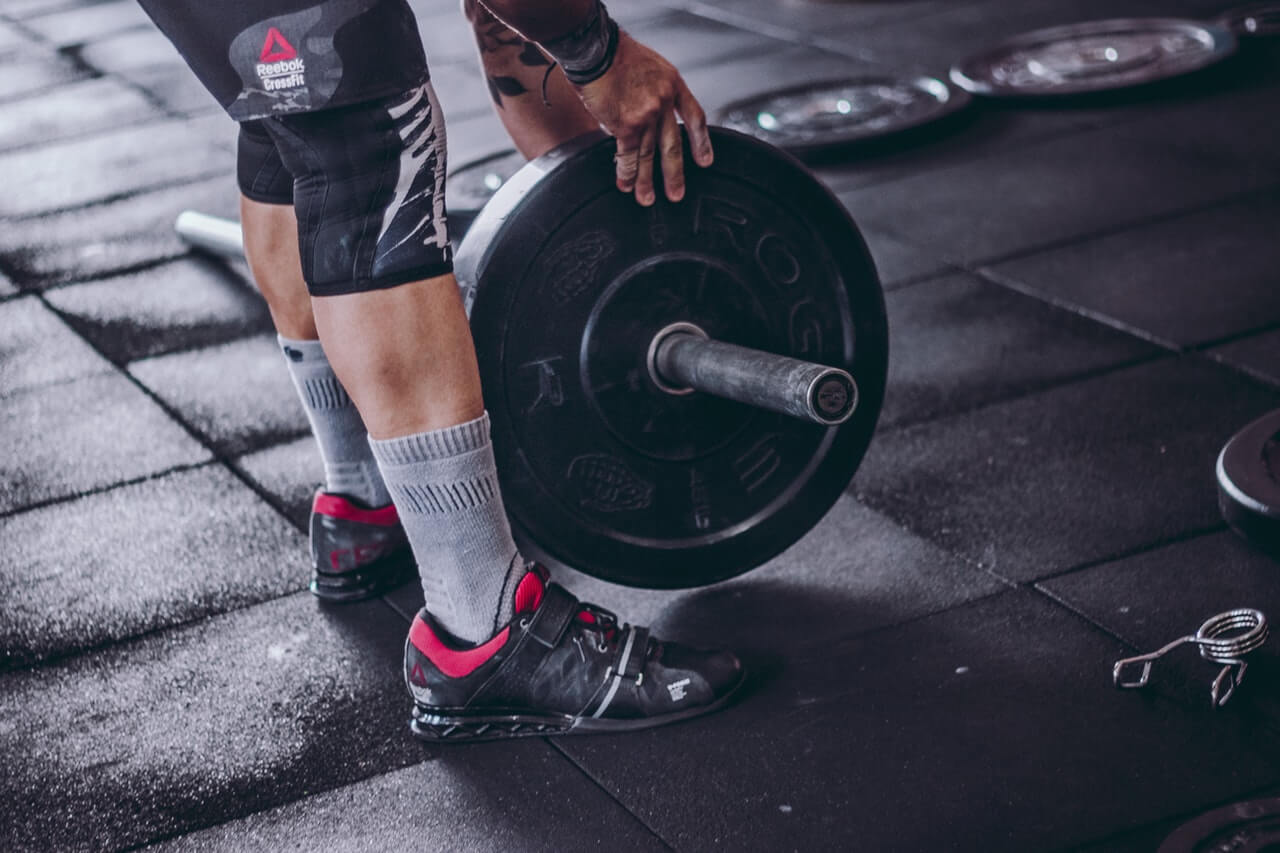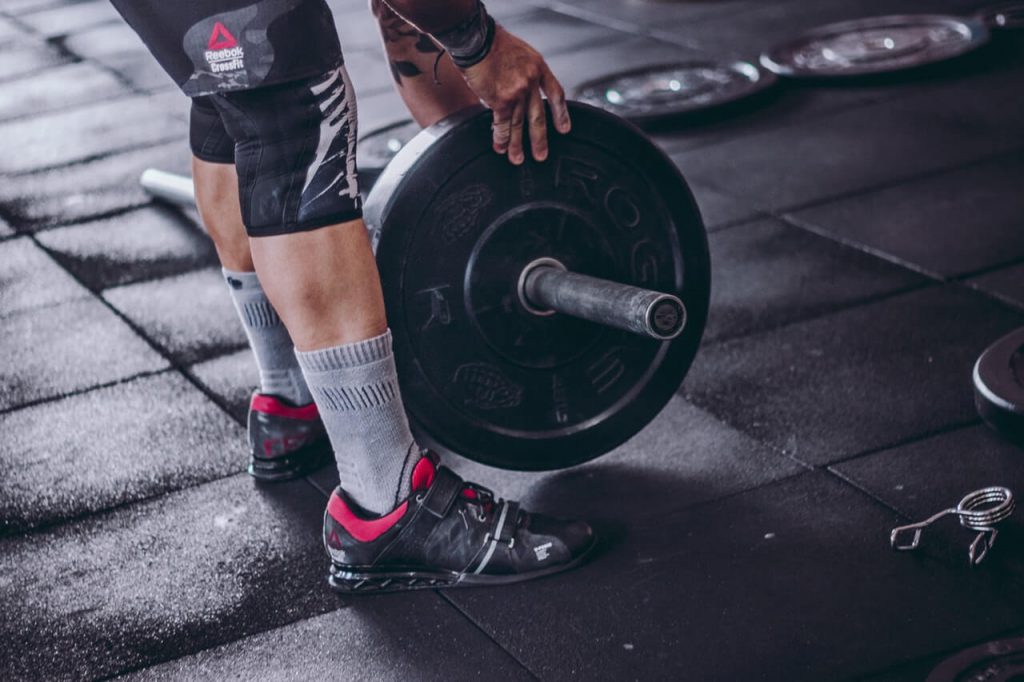 Best Knee Sleeves for Squats
Knee sleeves are a great tool to use to increase your squat numbers a little and protect your knees during a squat.
Knee sleeves are stretched the most at the bottom of the squat and the energy from that stretched compression assists you back up from the bottom of the squat.
The tighter the better!
Tighter knee sleeves work best for squatting. Here are three of my favorite sleeves for squats.
If you want to see more sleeves for squatting, I have a list of the best knee sleeves for squatting here.
Best Knee Sleeves for Weightlifting
Weight lifters and powerlifters know you need knee sleeves that support you as you do weighted lunges, deadlifts, squats and more.
Thick neoprene, longer lengths that cover the lower thigh, patellar and upper calves and a nice tight fit are what you are looking for.
Plus, knee sleeves for weightlifters need to have plenty of rebound to support you as you return back up out of a squat.
Best Knee Sleeves for CrossFit
The best CrossFit knee sleeves stabilize your knee so it tracks properly, helping you improve your lifting form and protect your knees.
If you do CrossFit, you want sleeves that keep your knees warmed up, and also offer good rebound so you feel confident going low during heavy squats and other lifts.
If you have or have had a knee injury, or want to prevent a future knee injury, seriously consider using knee sleeves for lunges, squats, and all other heavy lifts.
Here are three great CrossFit knee sleeves. If you want to see my entire collection of the best CrossFit knee sleeves, check them out here.
Best Knee Sleeves for Running
The best knee sleeves for running are a little different than knee sleeves for lifting, squatting or CrossFit.
If you are nursing a knee injury, running with a bum knee, or want to minimize the chance of knee injury in the first place, consider a pair of running knee sleeves.
Running knee sleeves are different from others!
When you run, you need knee sleeves that are flexible, breathable, made of moisture-wicking fabric, with compression that promotes circulation, but is not too tight. Running knee sleeves should be made with anti-slip material so they do not move and slide as you run.
Weight lifting and CrossFit knee sleeves are too tight, too thick and not flexible enough for running.
I have three great knee sleeves for runners below. If you want more, see my complete list of the best knee sleeves for running here.
Best Knee Compression Sleeve
Compression knee sleeves have many beneficial uses.
Compression knee sleeves are more comfortable and flexible than knee sleeves used for heavy lifting. They should not be stiff or tight. Compression knee sleeves are not as thick, structured and supportive as powerlifting or CrossFit knee sleeves.
Here are a few of the best compression knee sleeves out there.
Buying Guide to the Best Knee Sleeves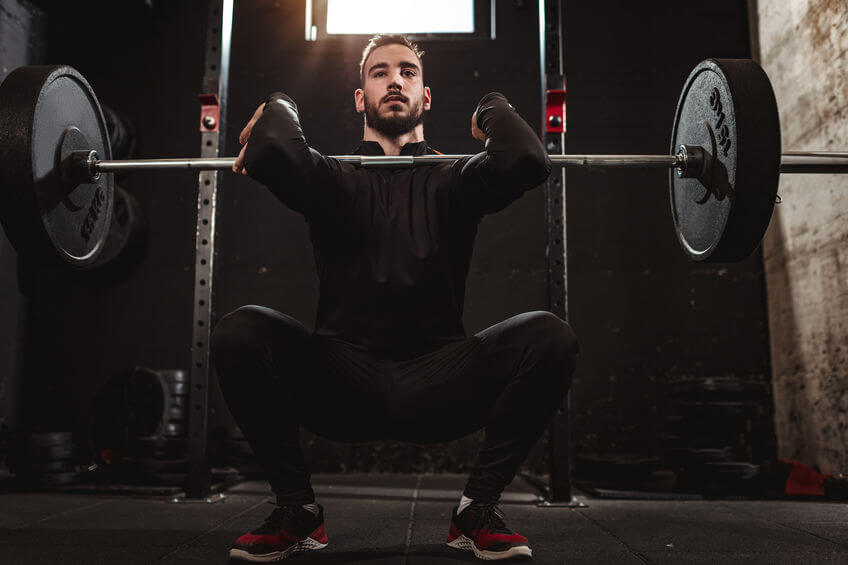 What are Knee Sleeves Good for? Do Knee Sleeves Work?
Yes!
Knee sleeves DO work!
There are 6 ways knee sleeves benefit you and help your knees.
What Factors Should I Consider Before Buying Knee Sleeves?
Before you choose the best knee sleeves for you, keep these 4 simple factors in mind.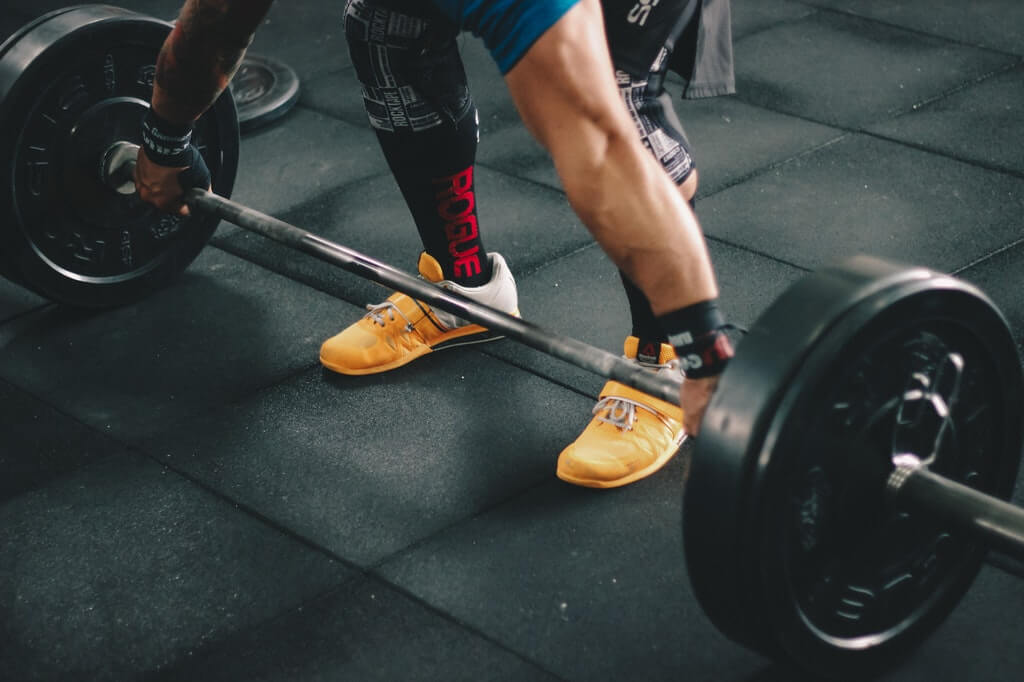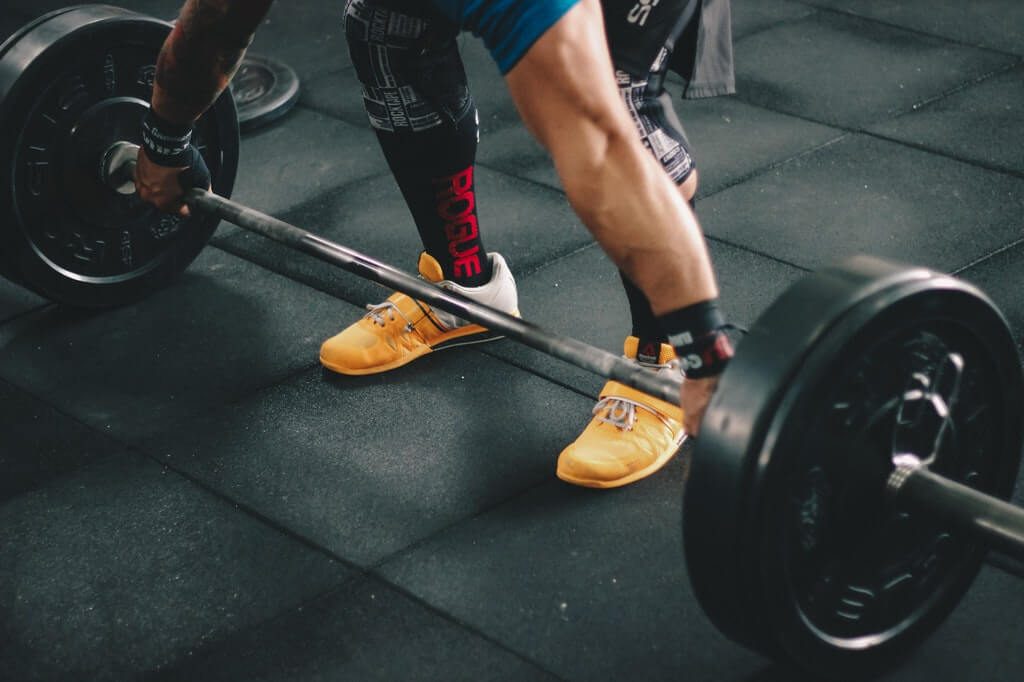 What is Your Purpose for Using Knee Sleeves?
There are several reasons folks use knee sleeves and you should have a good idea of your reason before you start looking for your knee sleeves.
Purpose 1: Weightlifting, Powerlifting, Olympic Lifting, Squats or CrossFit
If you plan to use the knee sleeves to support you during heavy lifting, Olympic lifting, squatting, lunges and deadlifts, you need stiffer, thicker knee sleeves.
Weightlifting and CrossFit knee sleeves may inhibit your ability to bend your knees, but they can be rolled down between sets, or during metabolic conditioning when you need more flexibility.
Thick, stiff knee sleeves will help you rebound "out of the hole" or from the lowest point of a squat, possibly allowing you to lift more weight.
Purpose 2: Recovery or Injury Prevention
Compression knee sleeves are the best style for post-workout recovery, offer light protection during low impact, light weight workouts and keep your knees warmed up during a workout that involves heavy lifting.
Compression knee sleeves can prevent injury because the simple act of wearing them gives you a subconscious awareness of your knee position and movement, called proprioception that automatically allows your nervous system to detect any aggravation of an existing injury or potential cause of new damage.
Start wearing knee sleeves now!
You may not be in any pain today, or have any soreness, tenderness in your ligaments, tendons, patella or bursa inflammation, but if you start to have discomfort, you will wish you had a pair.
Purpose 3: Knee Support while Running
If you are a runner, you know that knee injury can stop you in your tracks.
Compression style knee sleeves can stabilize the knee to prevent pain, or to minimize paid if you already have it.
A knee sleeve for running should ideally be quite flexible and somewhat thinner than heavy lifting sleeves. Running knee sleeves are also long enough to cover the lower thigh and upper calf, keeping the knee warm and steadying the patella.
The right knee sleeve for running will have you back on the road again in no time.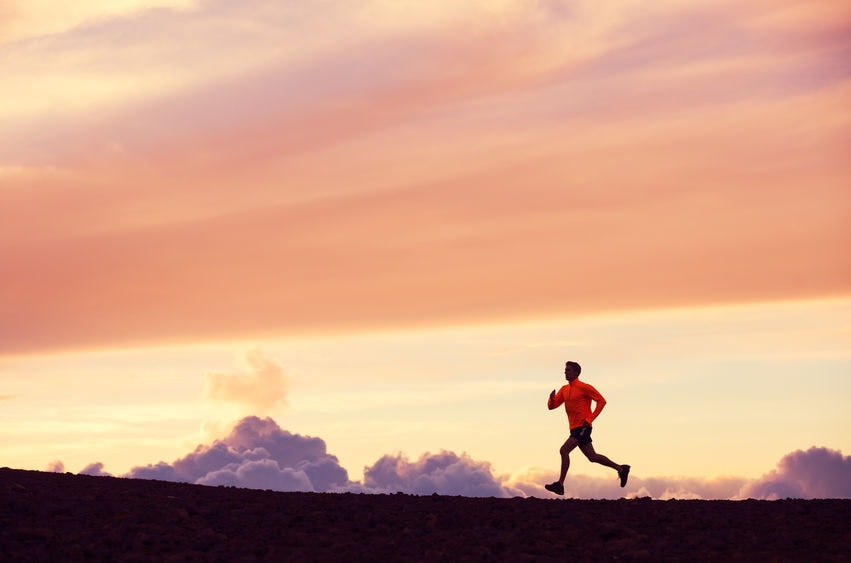 How Long Would You Like the Knee Sleeves to be?
Both runners and weight lifters can benefit from longer knee sleeves.
Longer sleeves cover more leg area, increasing the awareness of your movement, and keeping more of the knee and leg area warmed up, and the blood flowing well.
How Stiff or Flexible Should Knee Sleeves be?
That depends.
Knee sleeves for weightlifting, Olympic lifting, powerlifting, CrossFit lifts and any heavy lifting or squatting should be stiff and tight.
Knee sleeves for recovery, running, walking, healing an injury and keeping your legs warm should be lighter, thinner and more flexible.
How Long will These Knee Sleeves Last?
Knee sleeves have a useful life of anywhere from 3 months to 2 years, depending on the brand.
WOD Nation Knee Sleeves may last from 3 to 6 months, whereas Nordic Lifting Knee Sleeves can last from 6 months to a year and Rehband or Rogue knee sleeves can last anywhere from 9 months to up to 2 years if you treat them well.
It goes without saying: You get what you pay for!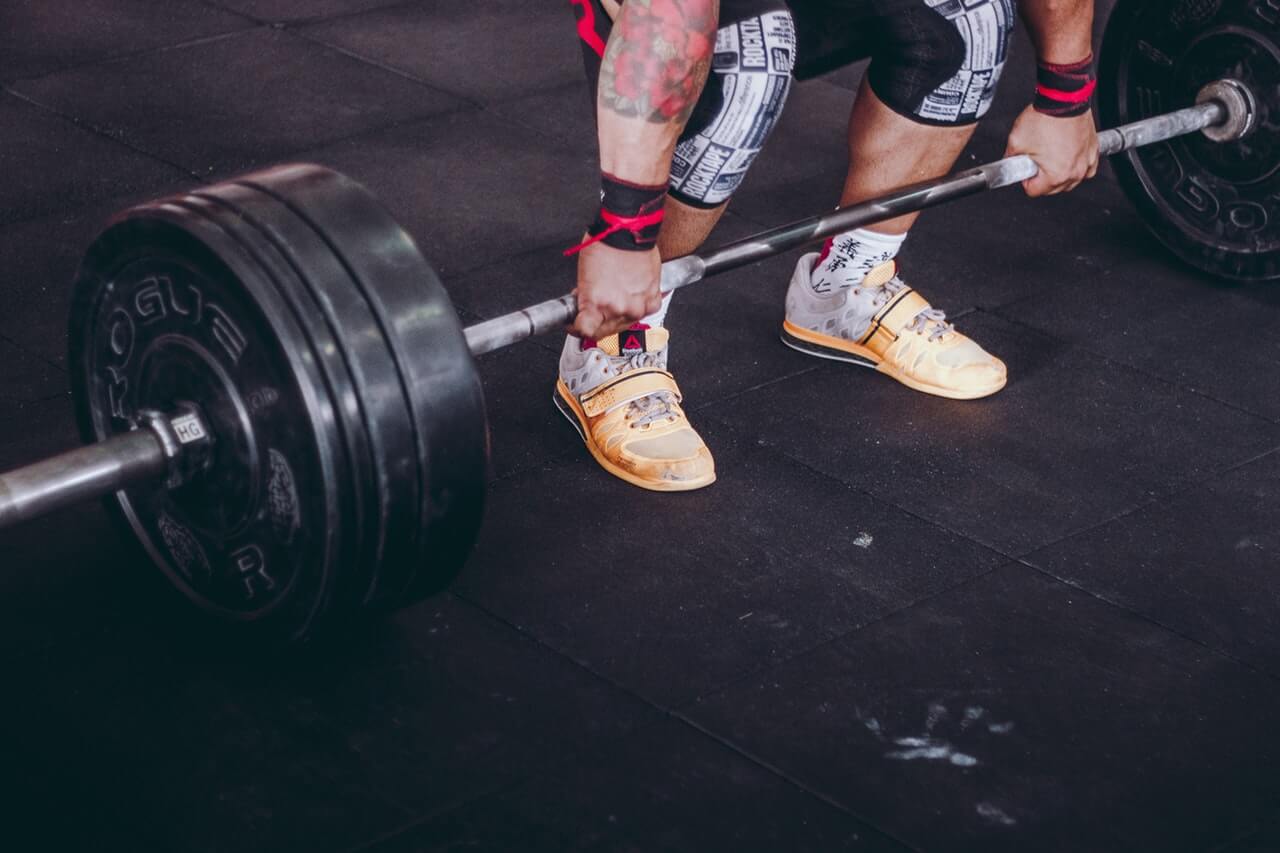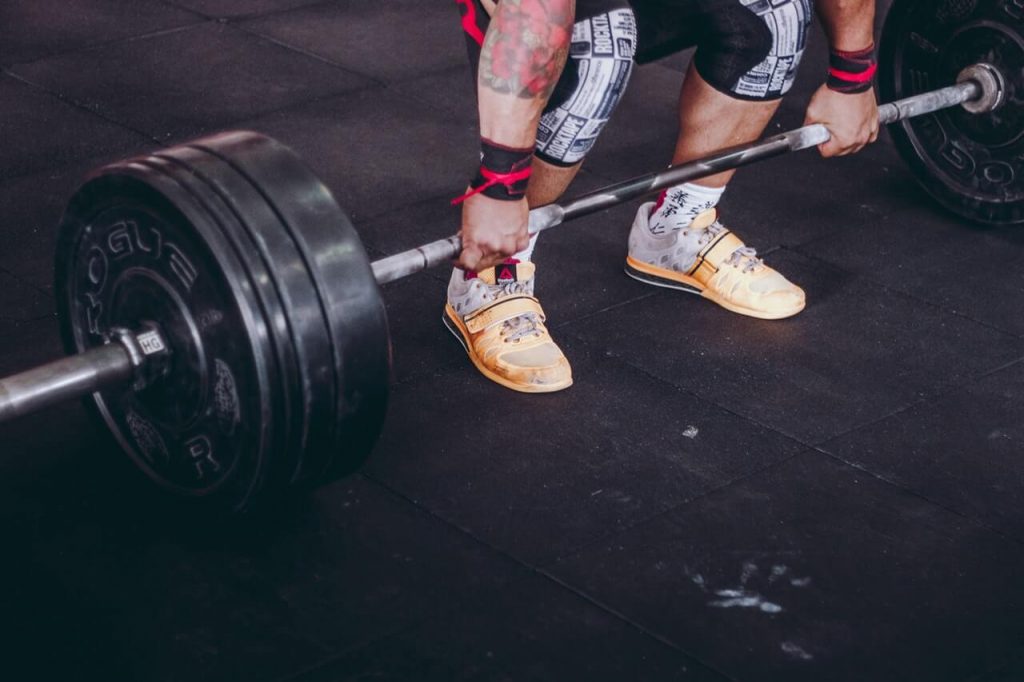 What's the Difference Between 3 mm, 5mm and 7mm Knee Sleeves?
The difference between 3mm, 5mm and 7mm knee sleeves comes down to the thickness and stiffness of the sleeve material.
7mm is generally the thickest knee sleeve you can get.
The thicker the knee sleeve, the more stiff and inflexible it is.
Thicker Knee Sleeves
Both 5mm and 7mm knee sleeves work for heavy lifting and squats, so it is really a matter of preference as to which ones to choose.
Keep in mind the 7mm thick knee sleeves will feel tighter and firmer.
Thinner Knee Sleeves
Thinner sleeves, like the 3mm sleeves are better for running, recovery and keeping the knee warmed up.
Thinner sleeves are easier to get on and off, more comfortable to wear, and are flexible enough to run in or wear during non-weight bearing CrossFit movements like box jumps.
What Size Compression Sleeve Should I Get?
Be careful when choosing a size for your knee sleeves. Be sure and check the manufacturer's size chart because they are all different.
Be sure to measure your knee, upper calf, and lower quads before you order a pair of sleeves. Obviously, if you size up, the sleeves will be looser, but they will also not be as supportive.
Most knee sleeves have a little wiggle room, but in my opinion, if you plan to use the sleeves for heavy lifting, size at or below what the size chart recommends.
You can keep them at your calves, and slide them up over your knees before you start lifting and slide them back down once you are done with the set, if they are uncomfortable to wear for a long time.
Knee Sleeve FAQs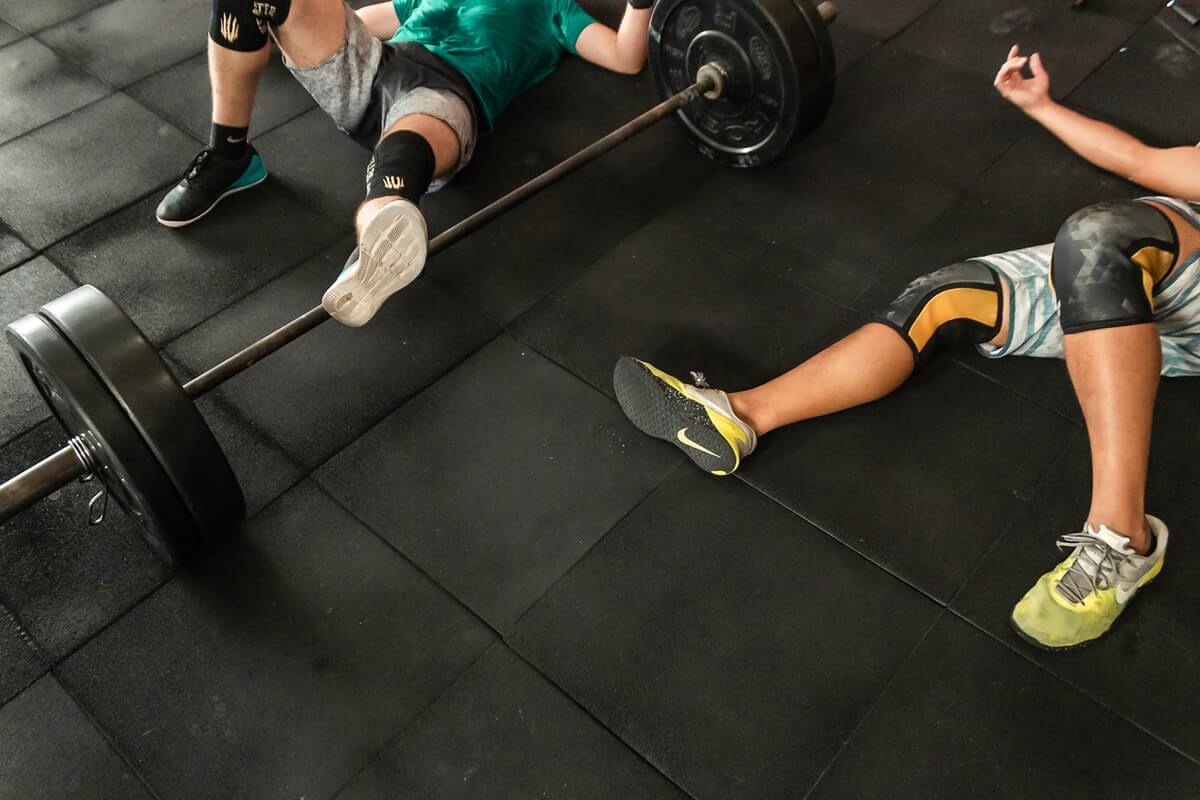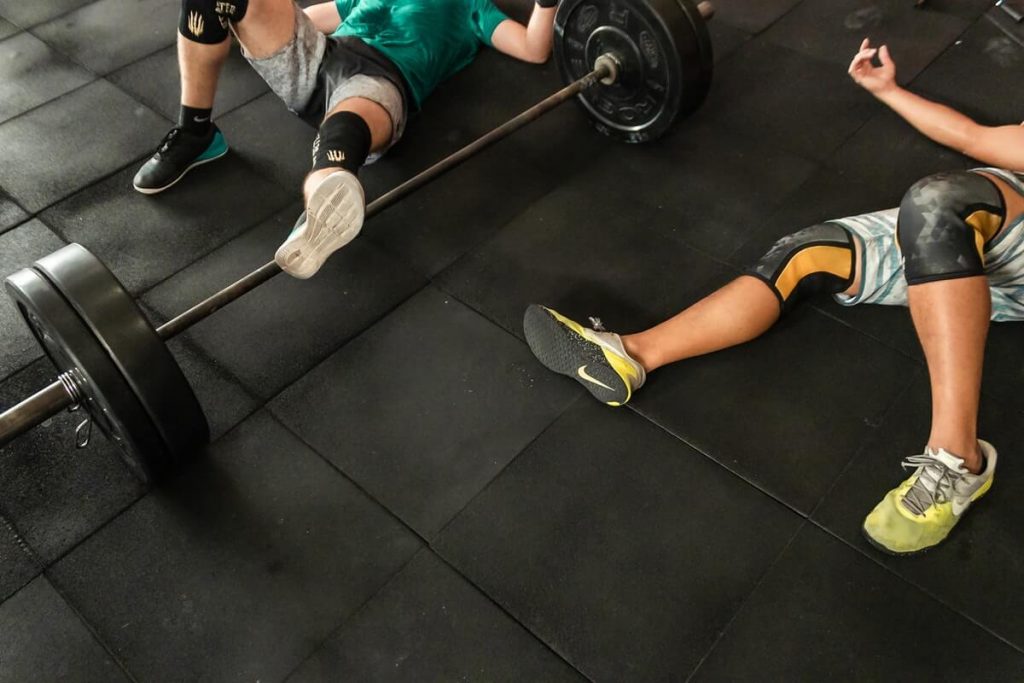 Why use Knee Sleeves for Lifting?
Knee sleeves benefit your knees and your lifting ability in a few ways.
Knee sleeves may allow you to lift a little more because the stiffness and tightness can give you a little lift when you bend your knees.
The tightness also keeps the knee stable and helps you prevent injury as you lift.
Are Knee Sleeves Necessary?
Knee sleeves may not be absolutely necessary, they are smart to have on hand, especially if you are prone to knee injury or pain.
Knee sleeves keep the muscles, tendons and ligaments warmed up and keep the fluid around the knee flowing.
The compression can stabilize the knee and make injury less likely, while giving you the confidence to lift more.
Do Knee Sleeves Help with Arthritis?
Compression knee sleeves may help alleviate pain in your knees that is caused by arthritis or osteoarthritis.
Studies show that knee sleeves help increase functionality, improve performance and reduce pain in those with osteoarthritis (source).
If you suffer from arthritic knee pain, you should consider using knee sleeves. They are easy to use, practical and affordable help for those with knee osteoarthritis.
What is the Difference Between a Knee Brace and a Knee Sleeve?
What is a knee brace?
A knee brace is designed to stabilize the knee after surgery or injury. A knee brace limits movement far more than a sleeve.
Knee braces usually have Velcro straps that allow you to get a tight fit without the need to slide a sleeve up your leg.
A brace may also have other mechanical inclusions like a hinge that prevents lateral, or side to side movement while still allowing you to bend your knee normally.
How is a knee sleeve different from a knee brace?
A knee sleeve is softer and more flexible compared to a brace. A sleeve is designed to slide up over your knee, almost like a sock.
Sleeves are made entirely of fabric like neoprene, nylon, cotton and spandex, with NO added mechanical inclusions.
Knee sleeves support, stabilize and place compression on the knee, but they do not prevent movement to the same extent that a knee brace does.
The Wrap Up
Now that you have seen the best knee sleeves and what the differences are between each style you should have no problem getting the best knee sleeve for you.
If you appreciate helpful guides and reviews like this, why not sign up for the Garage Gym Power newsletter and we will let you know when new content is available.